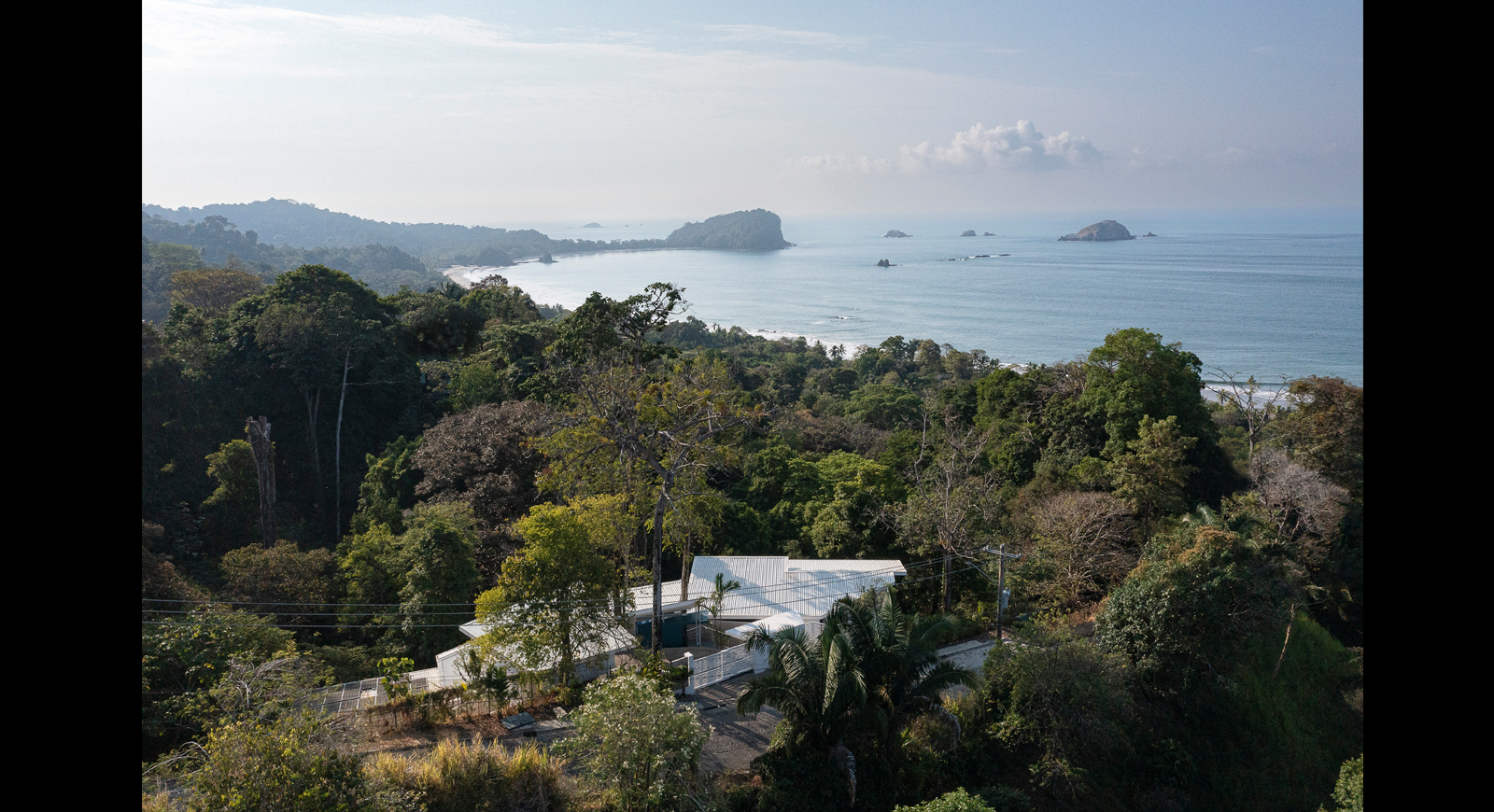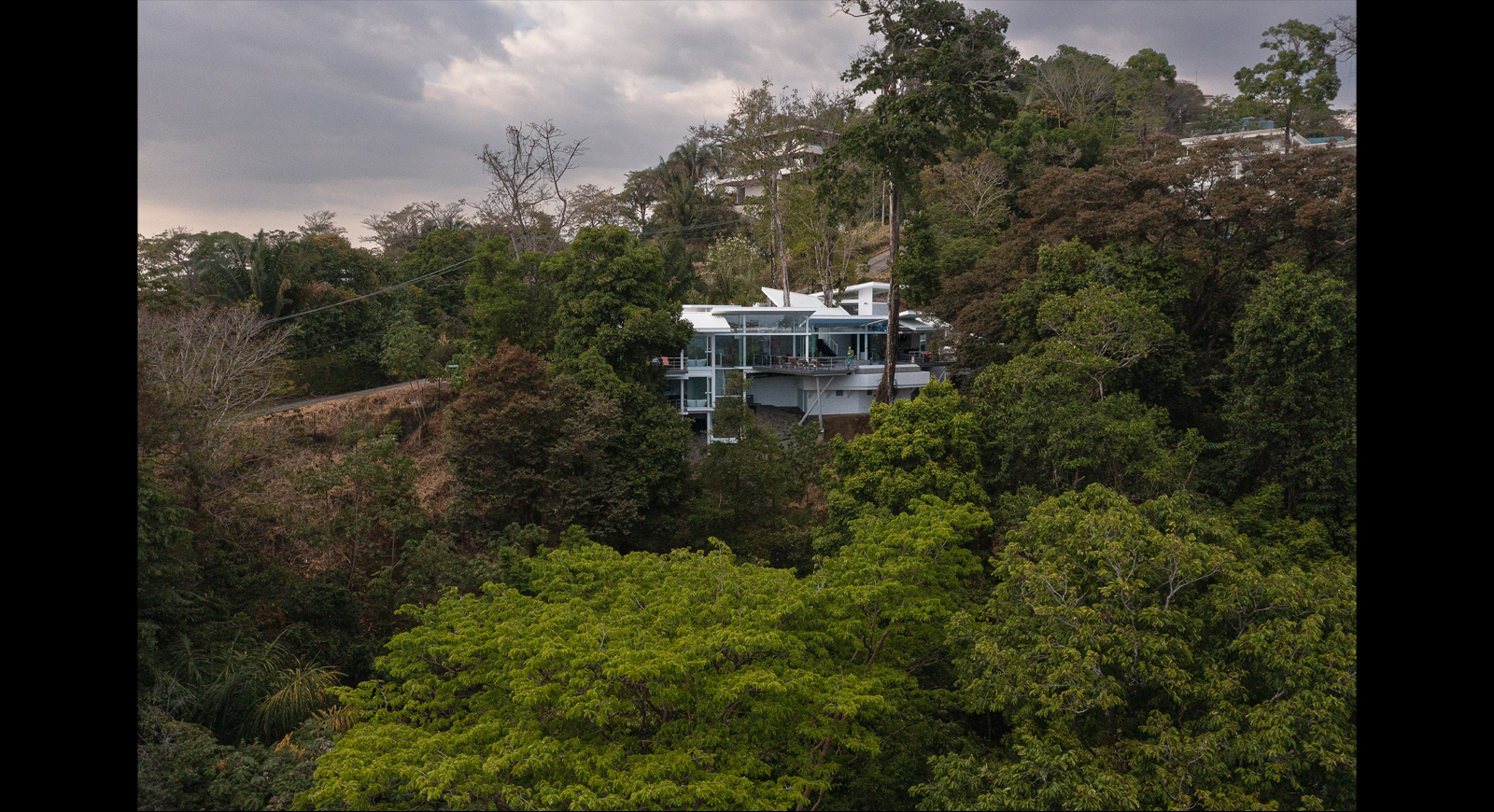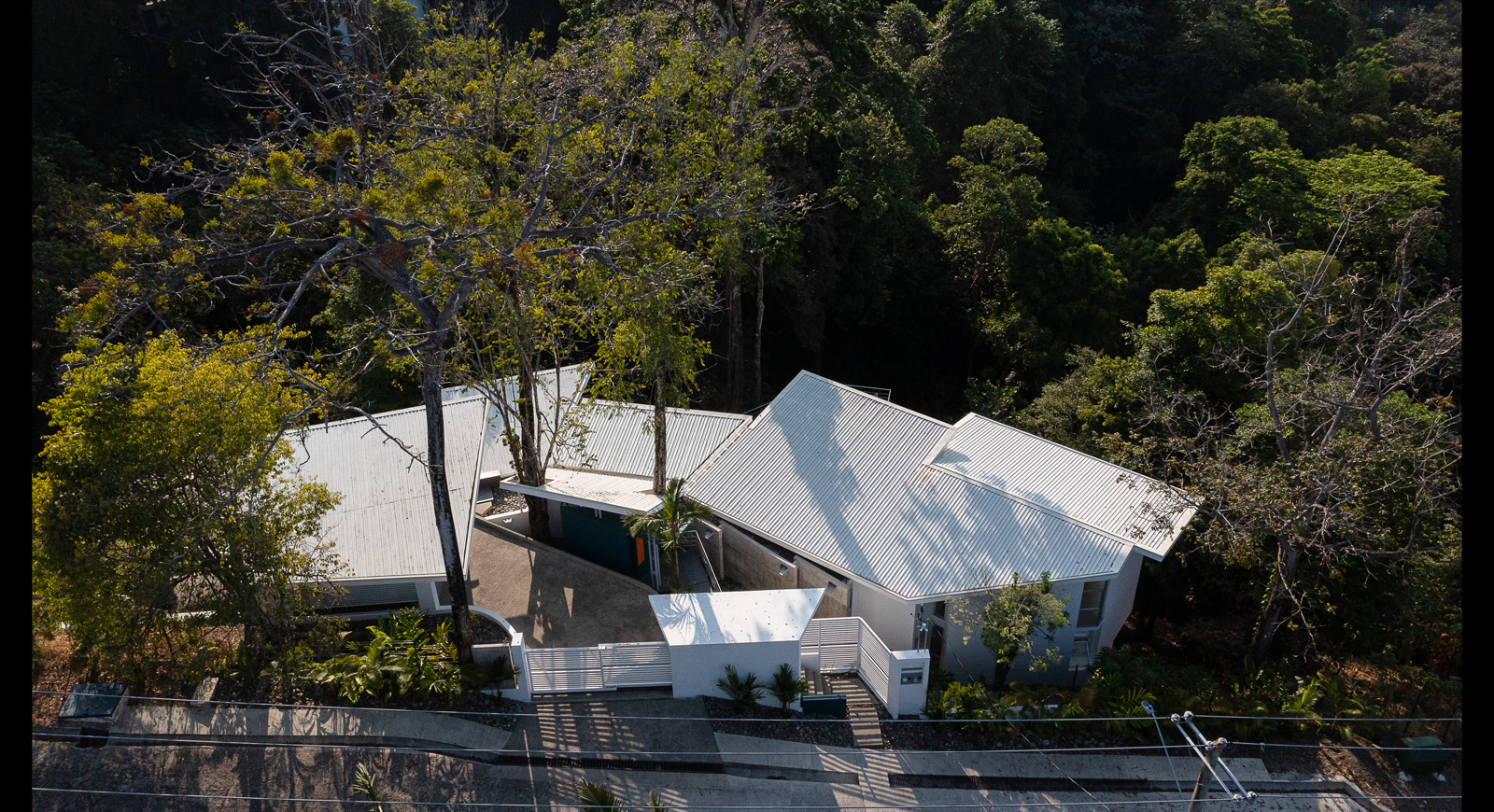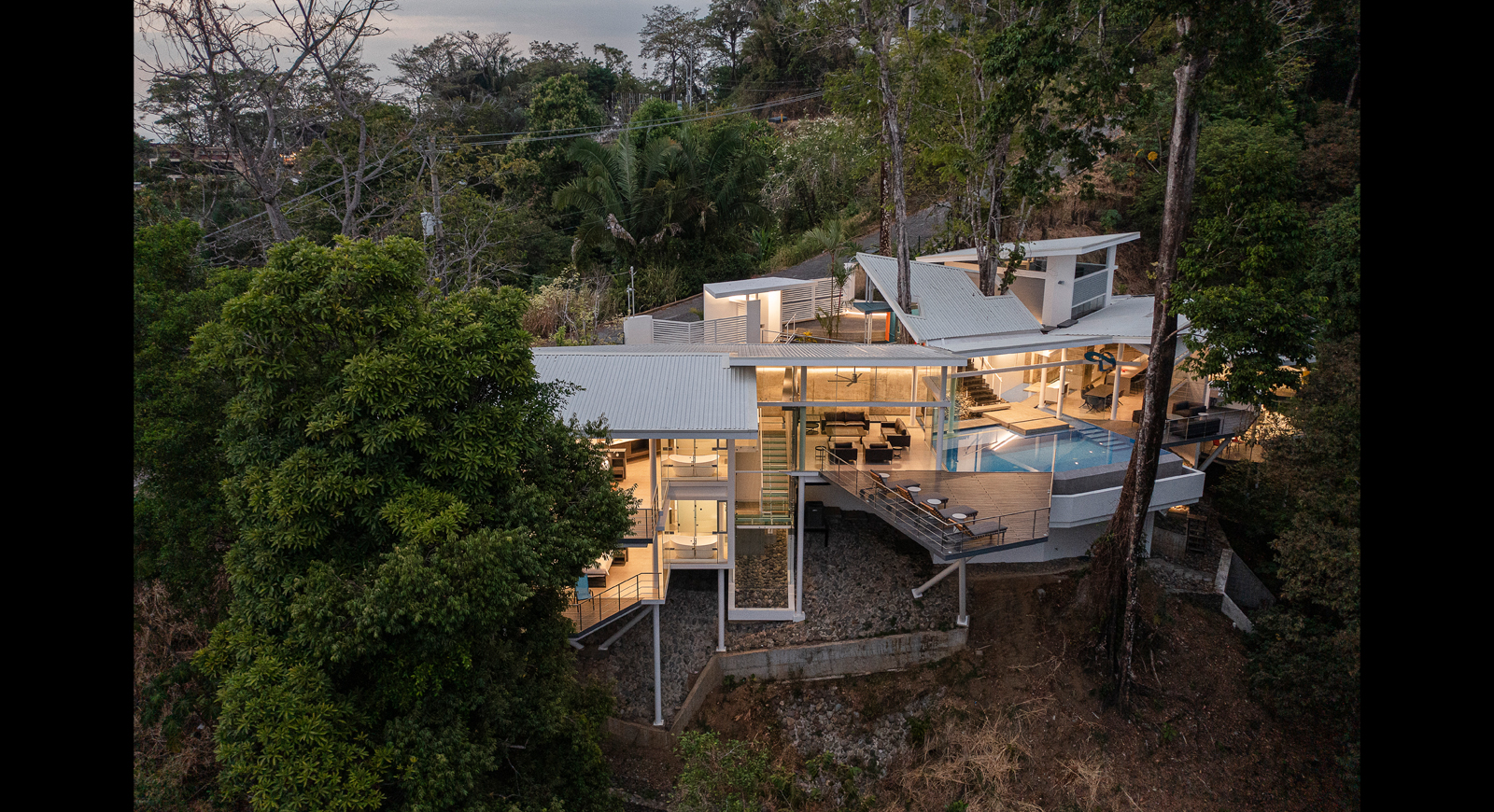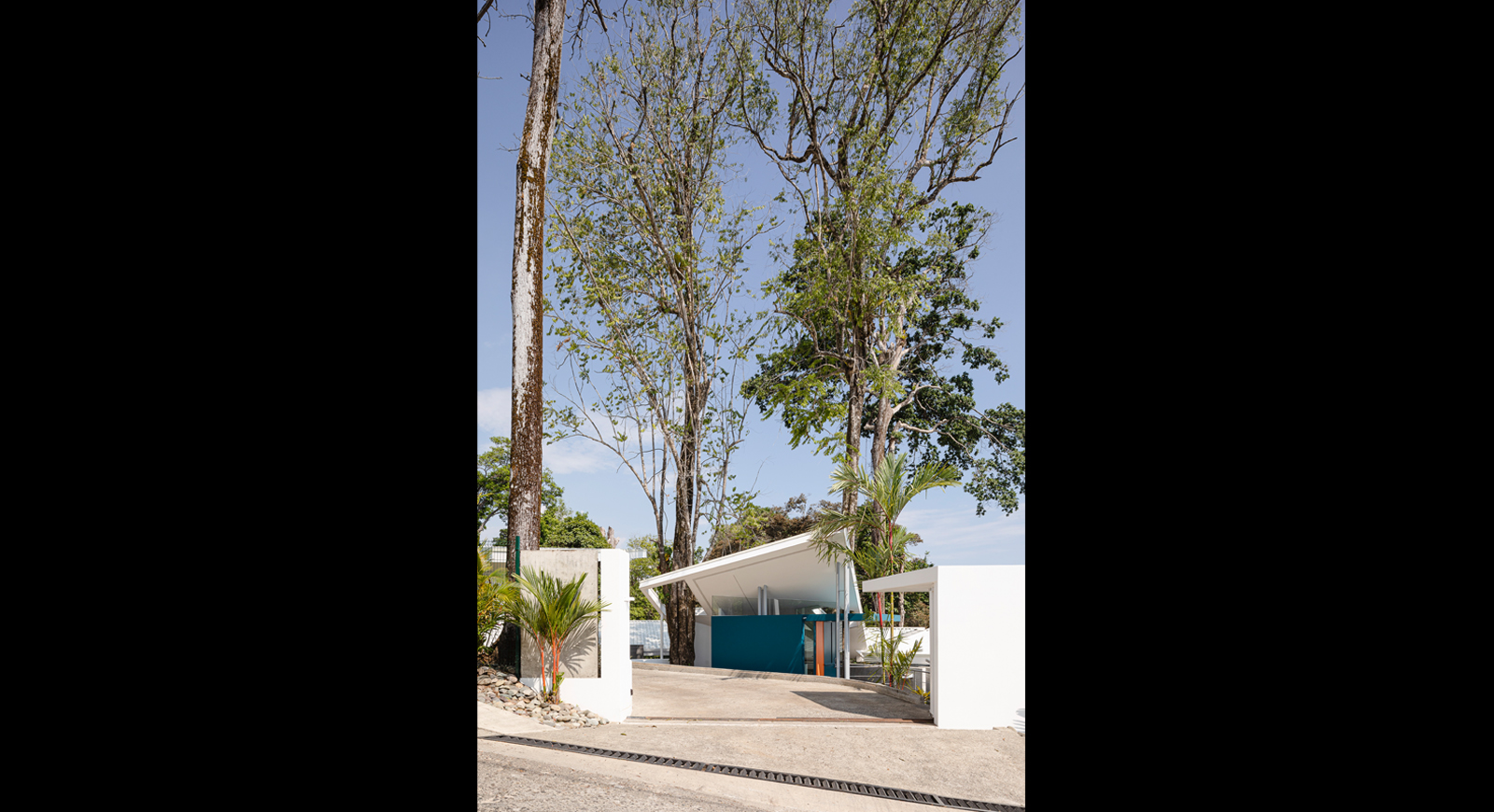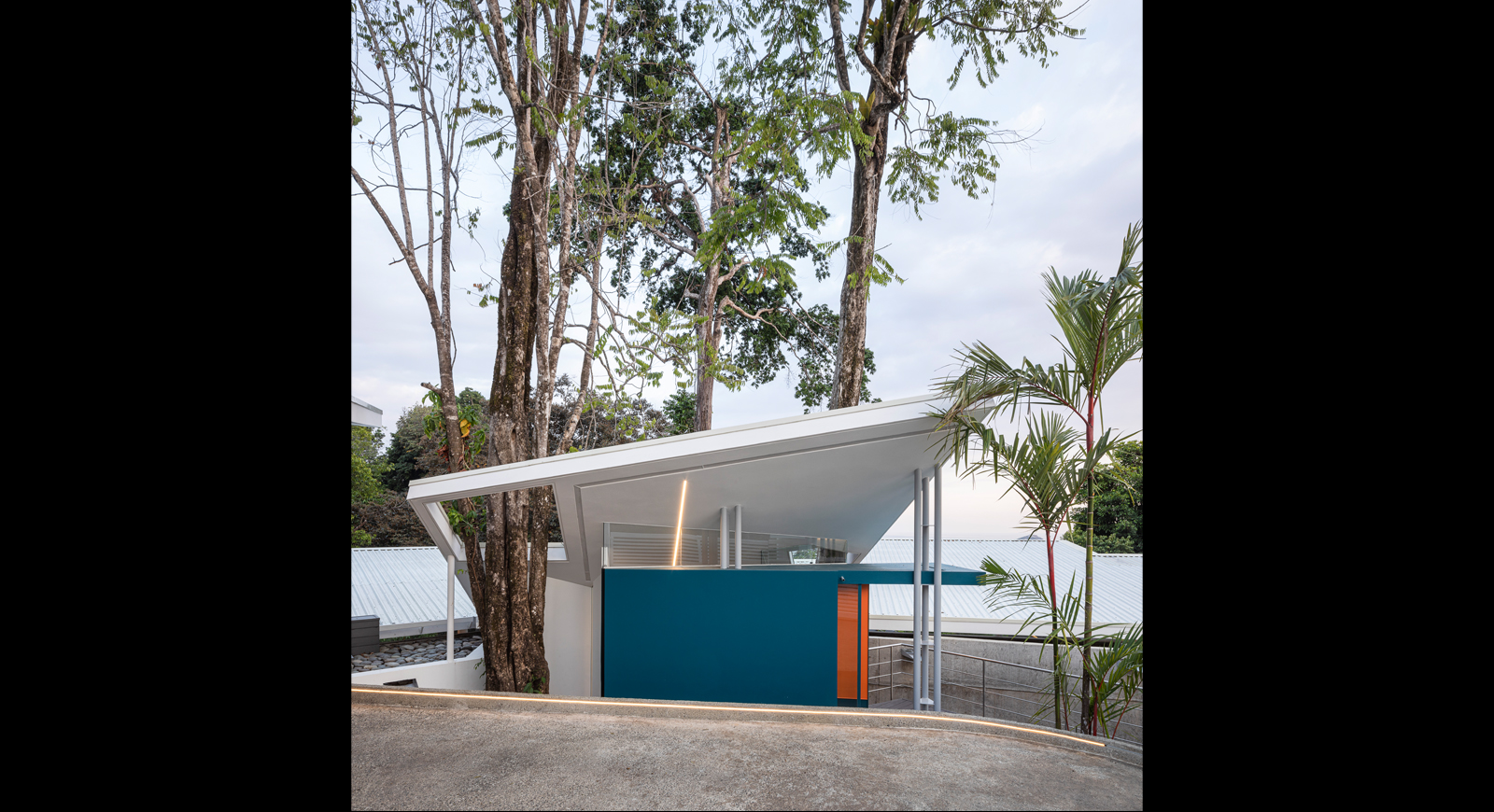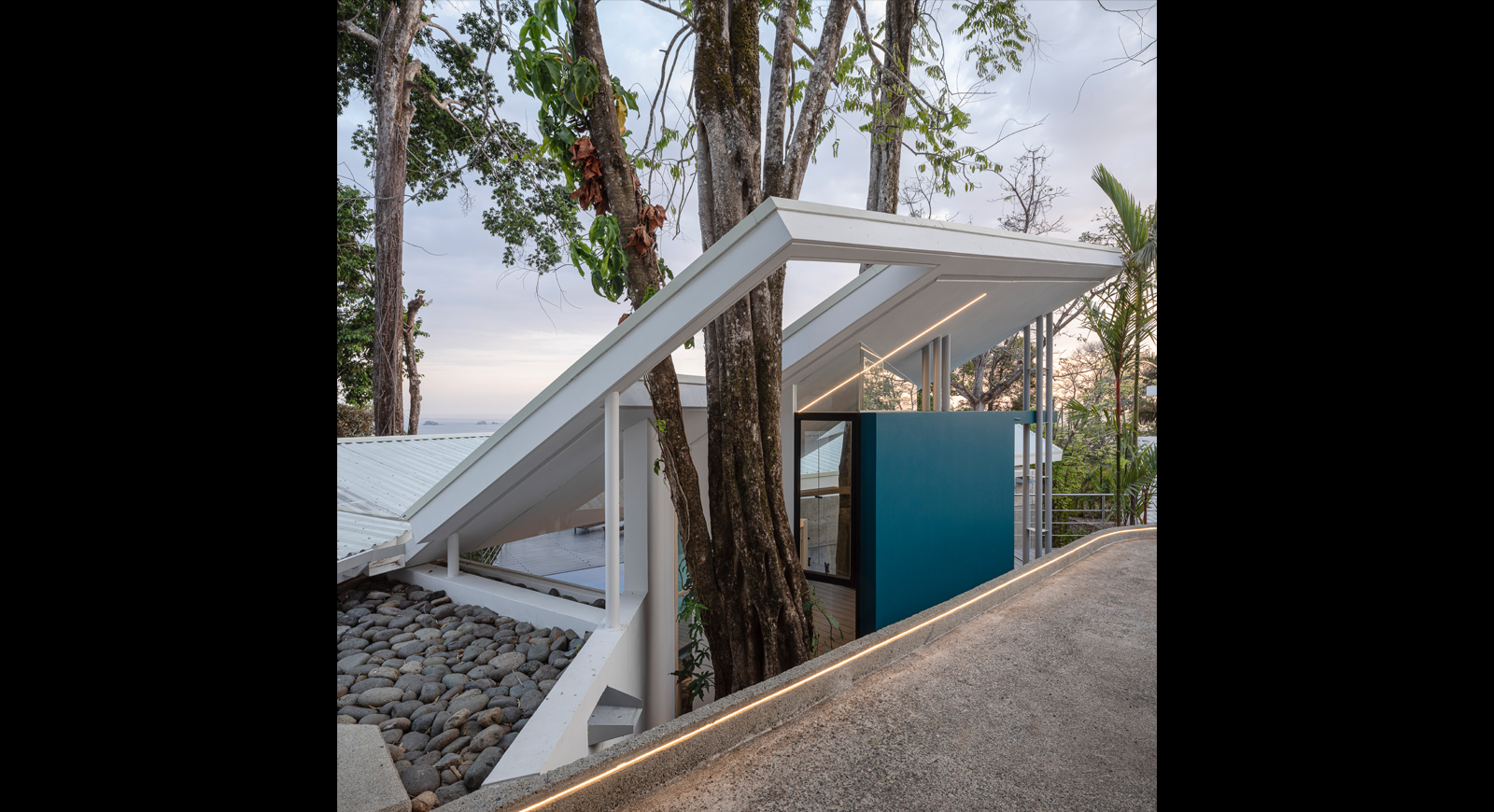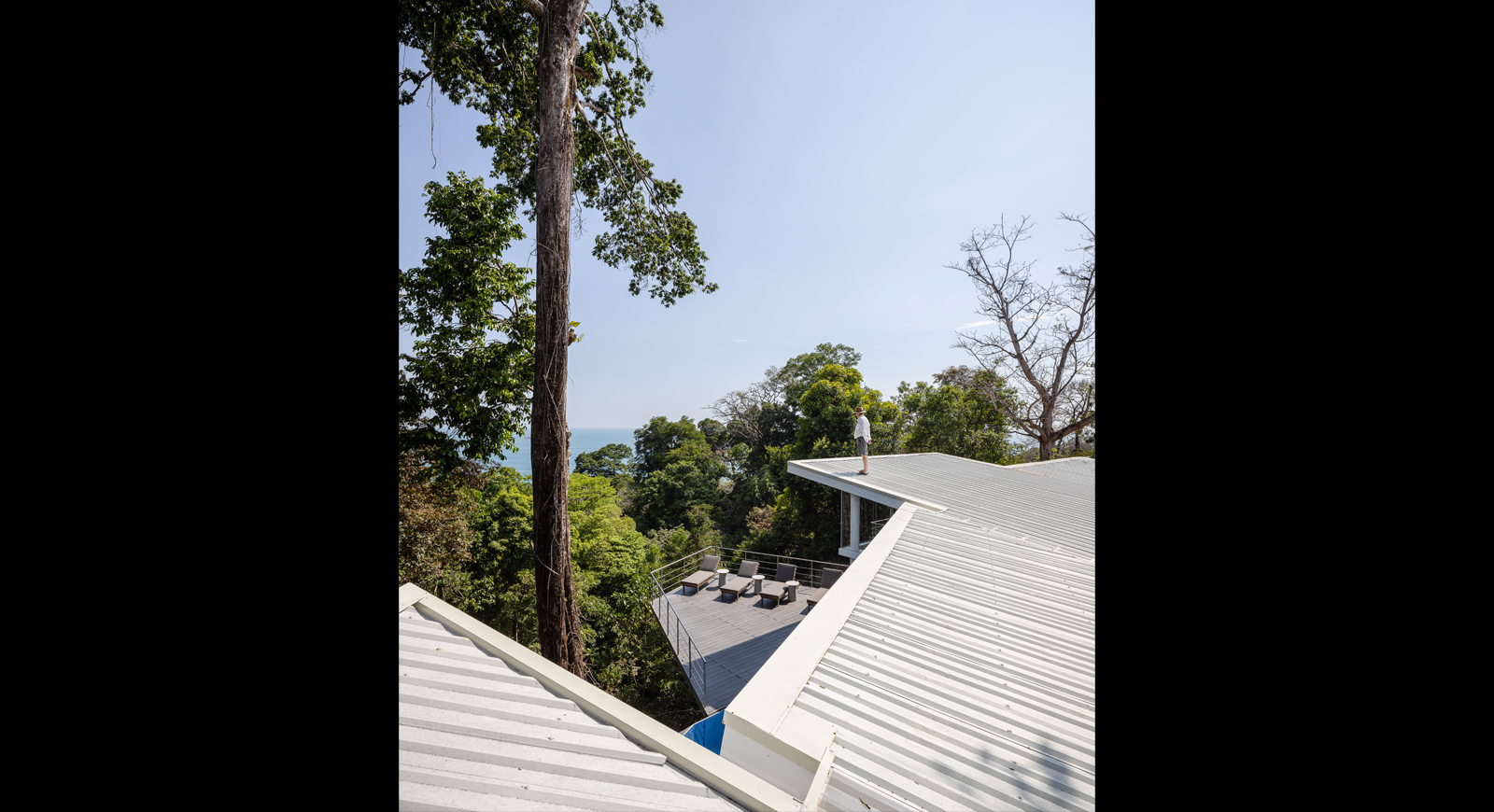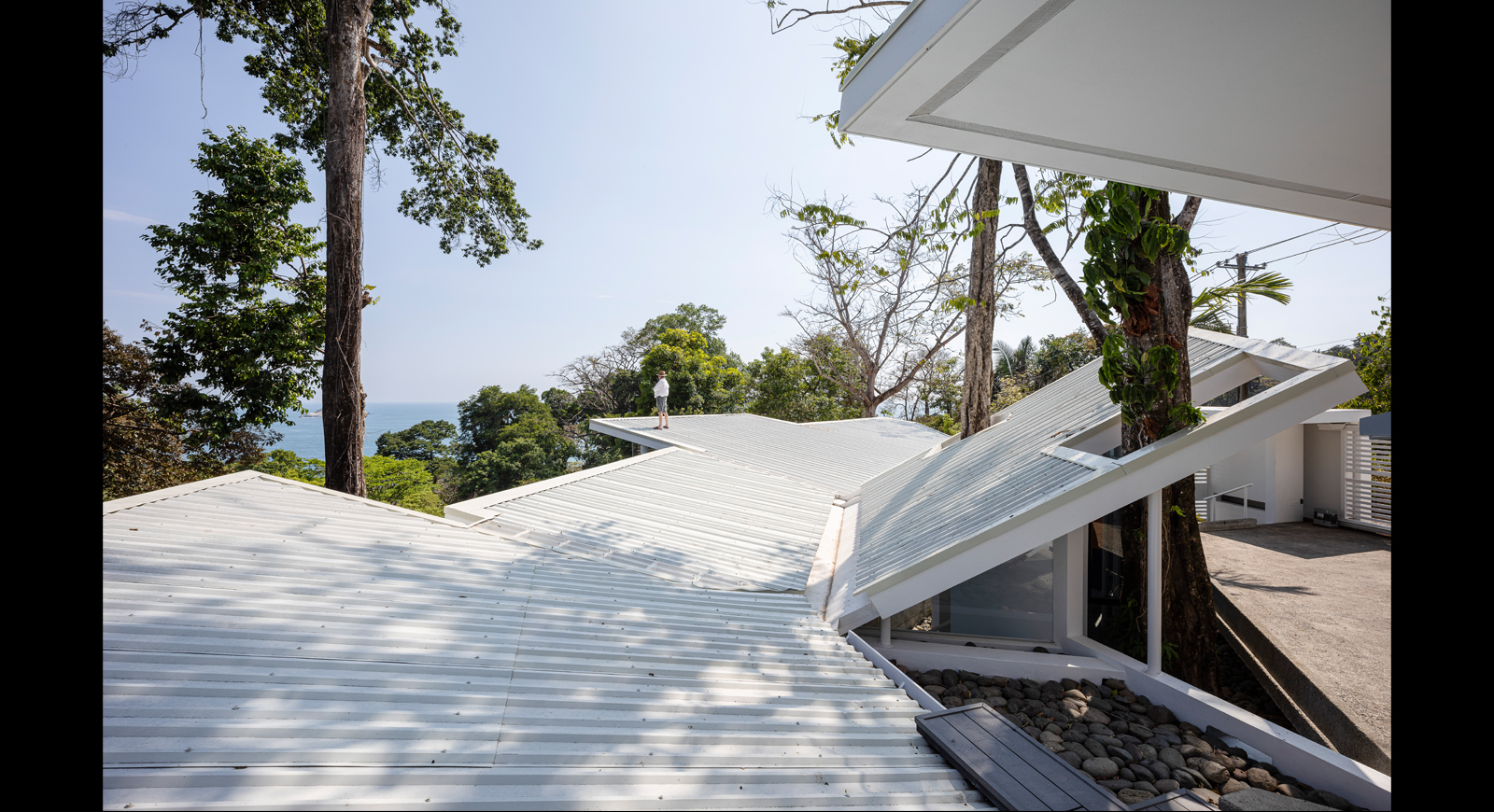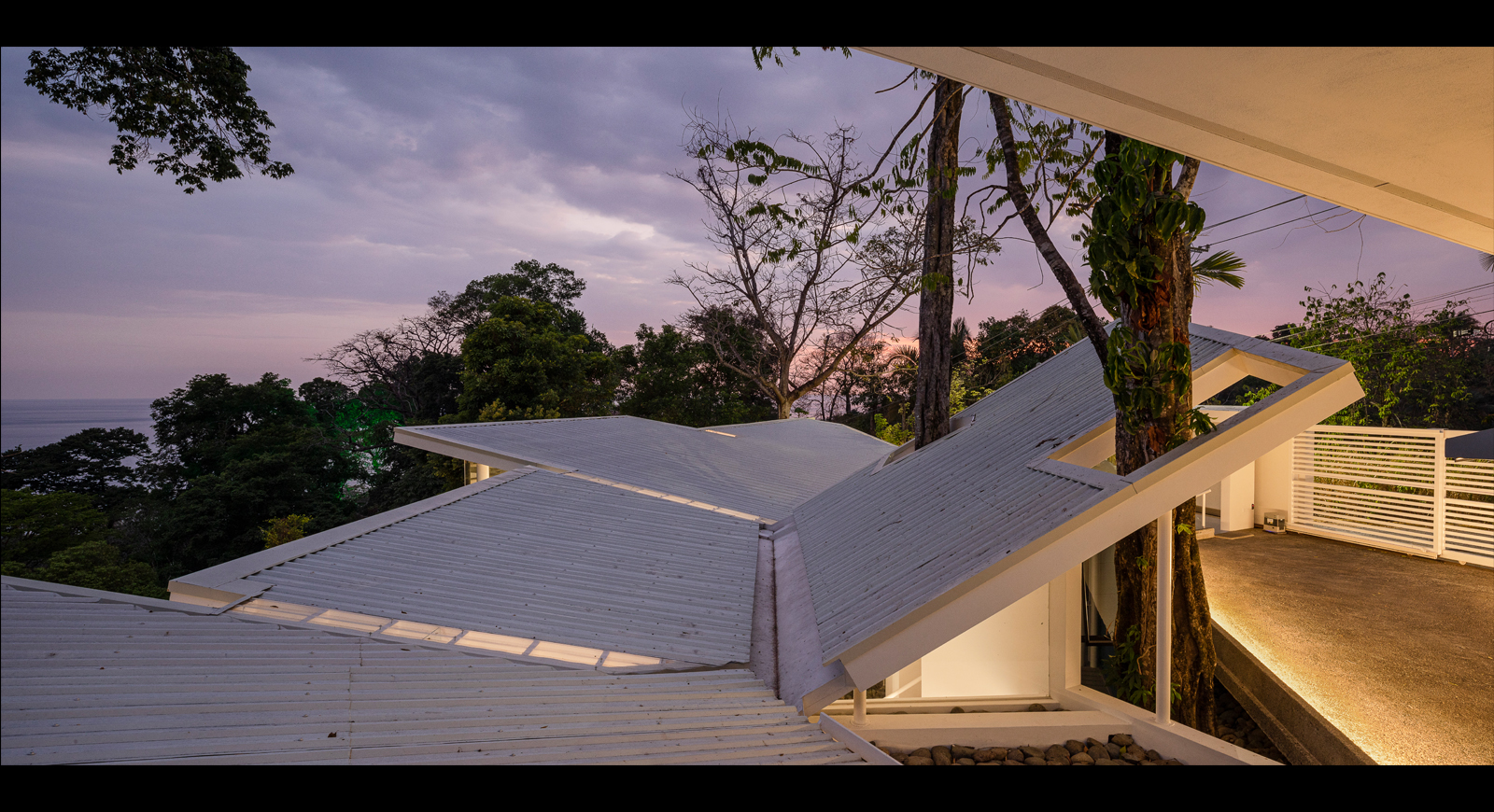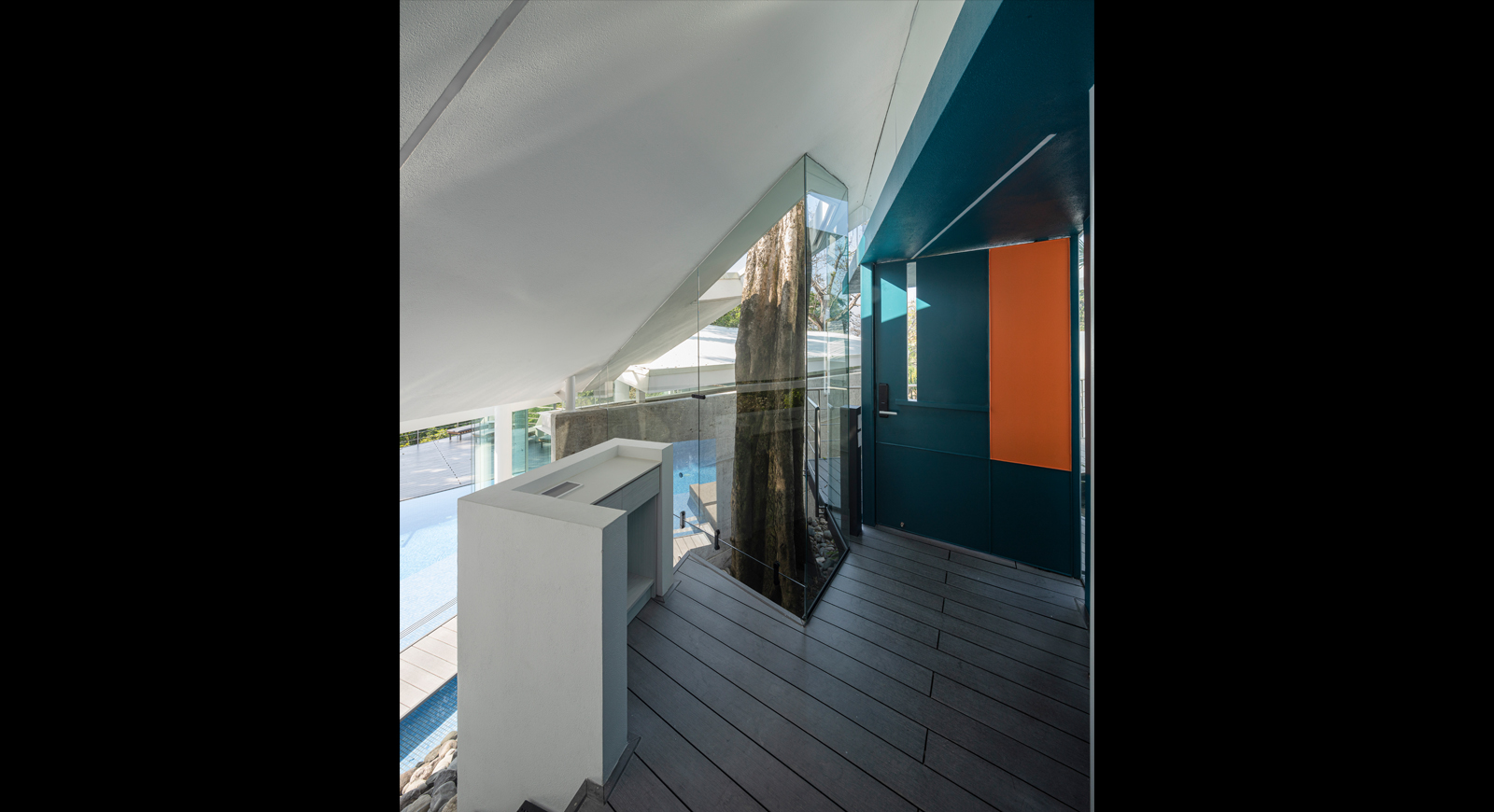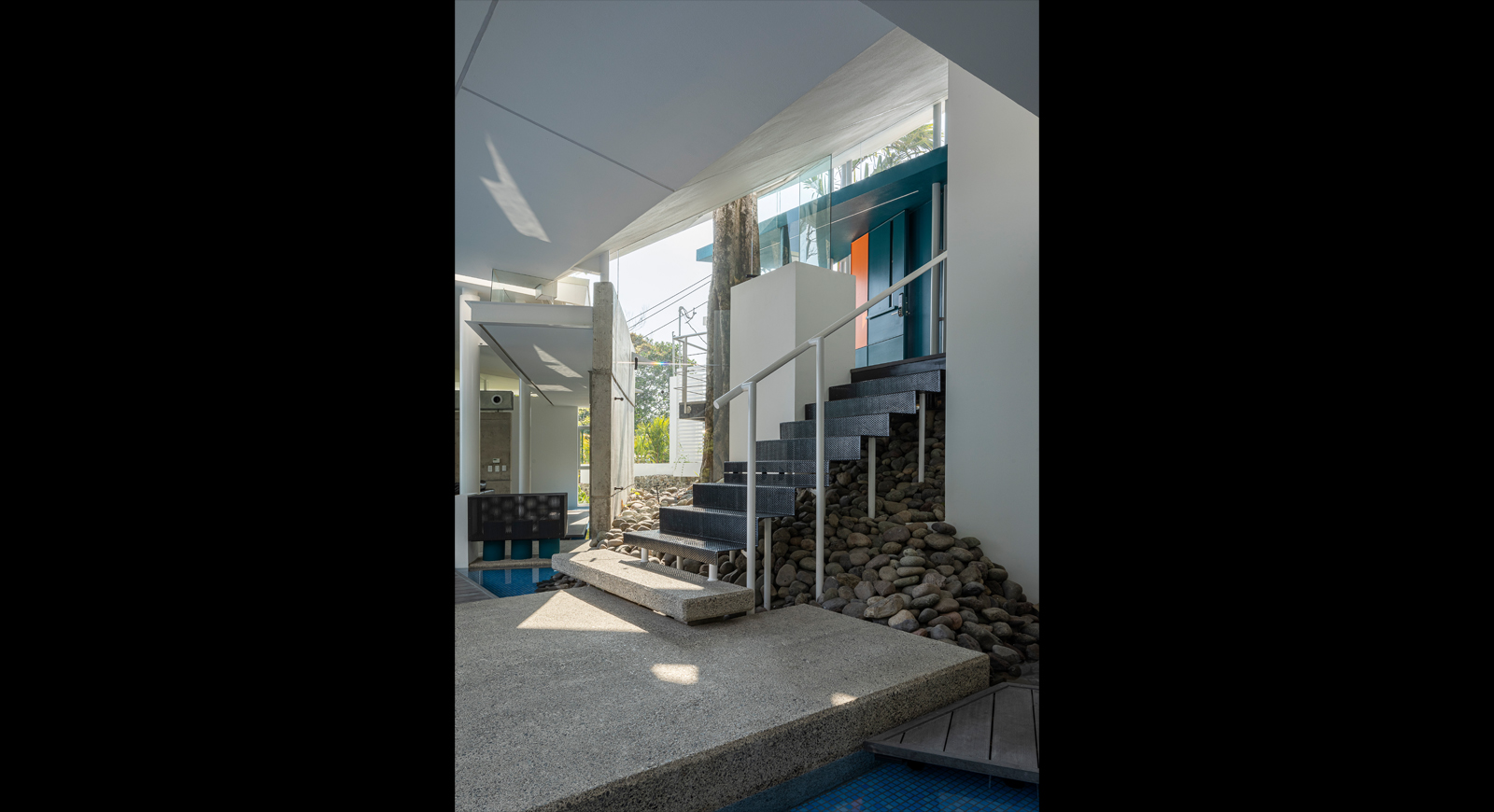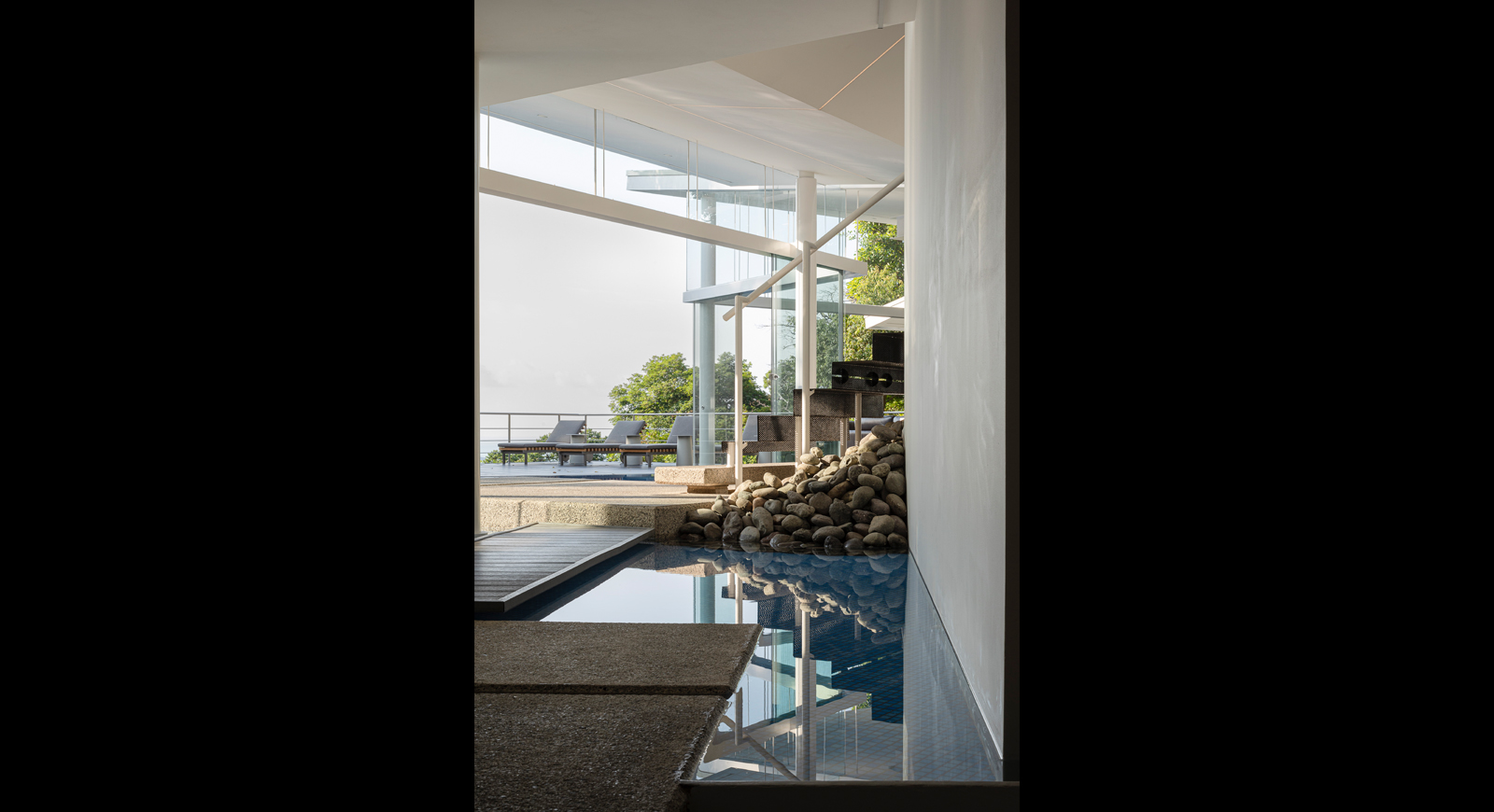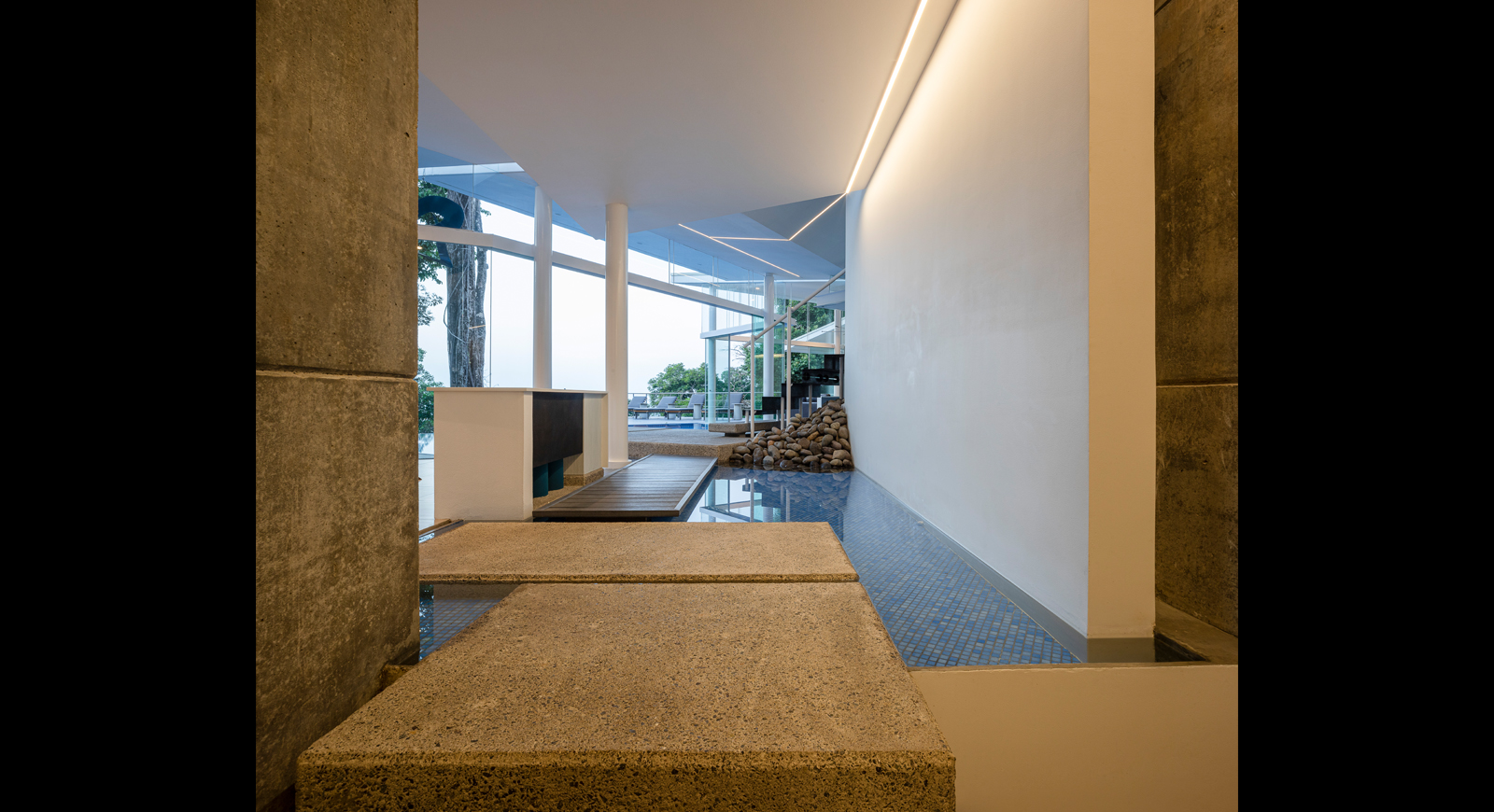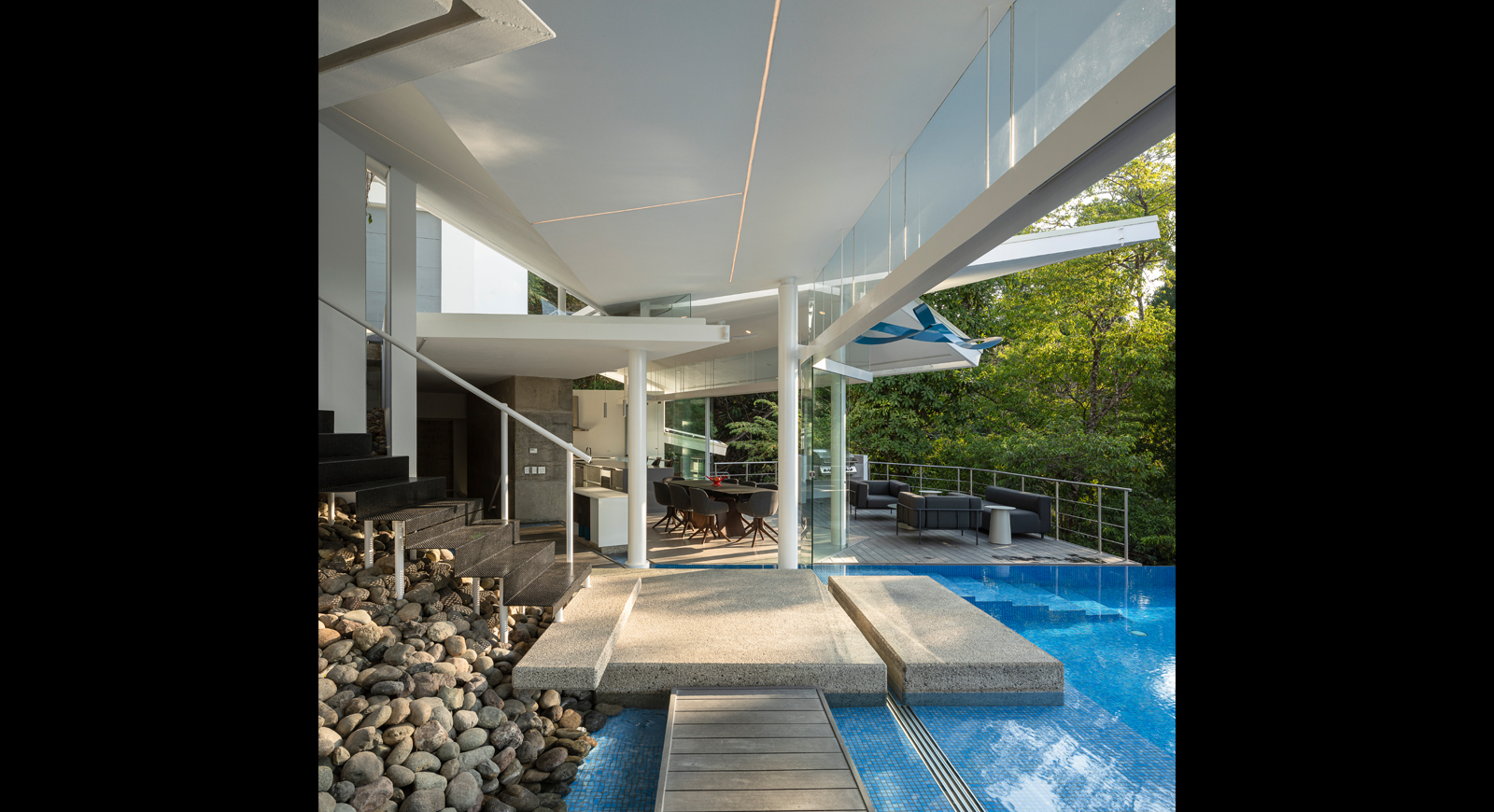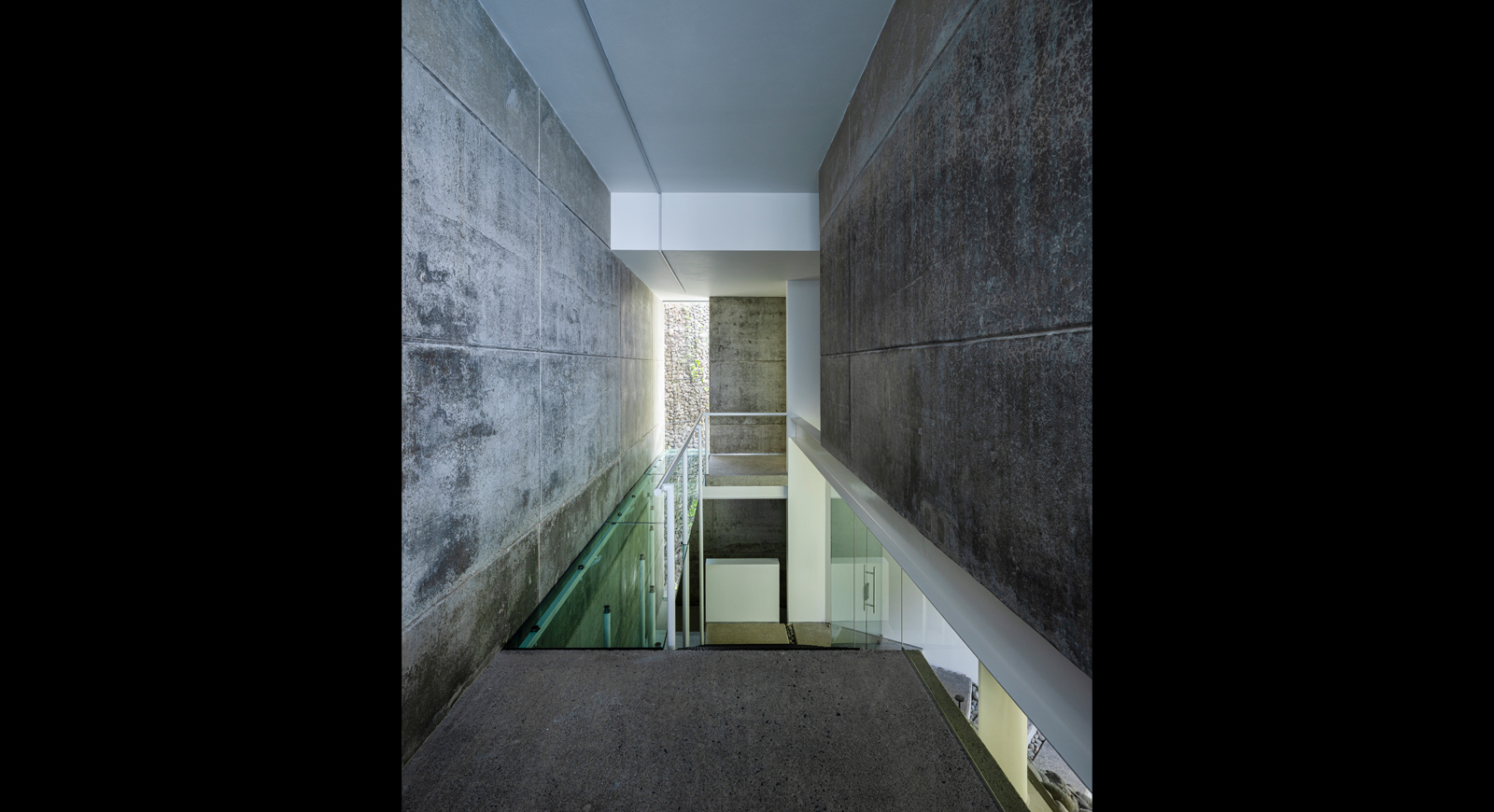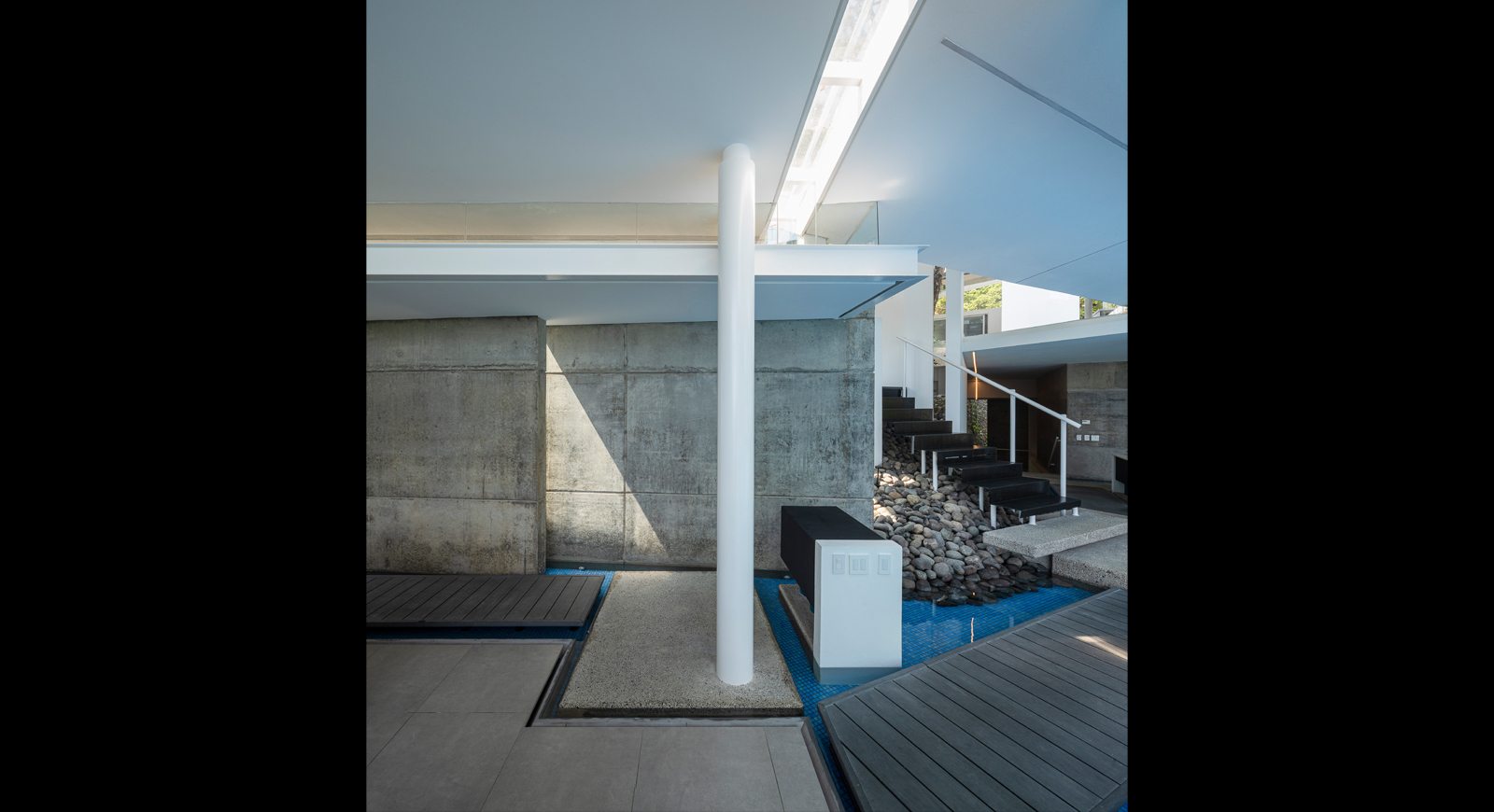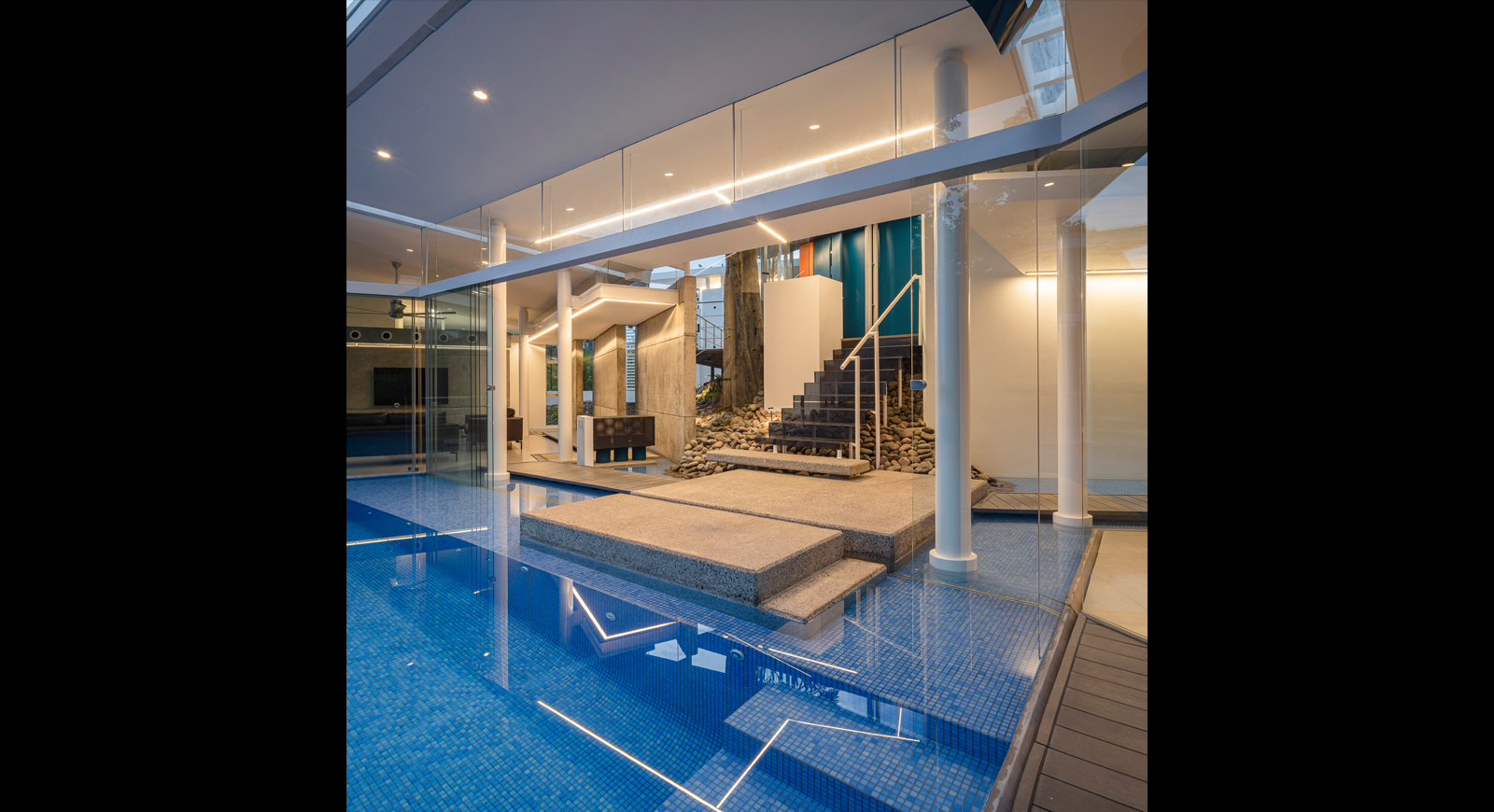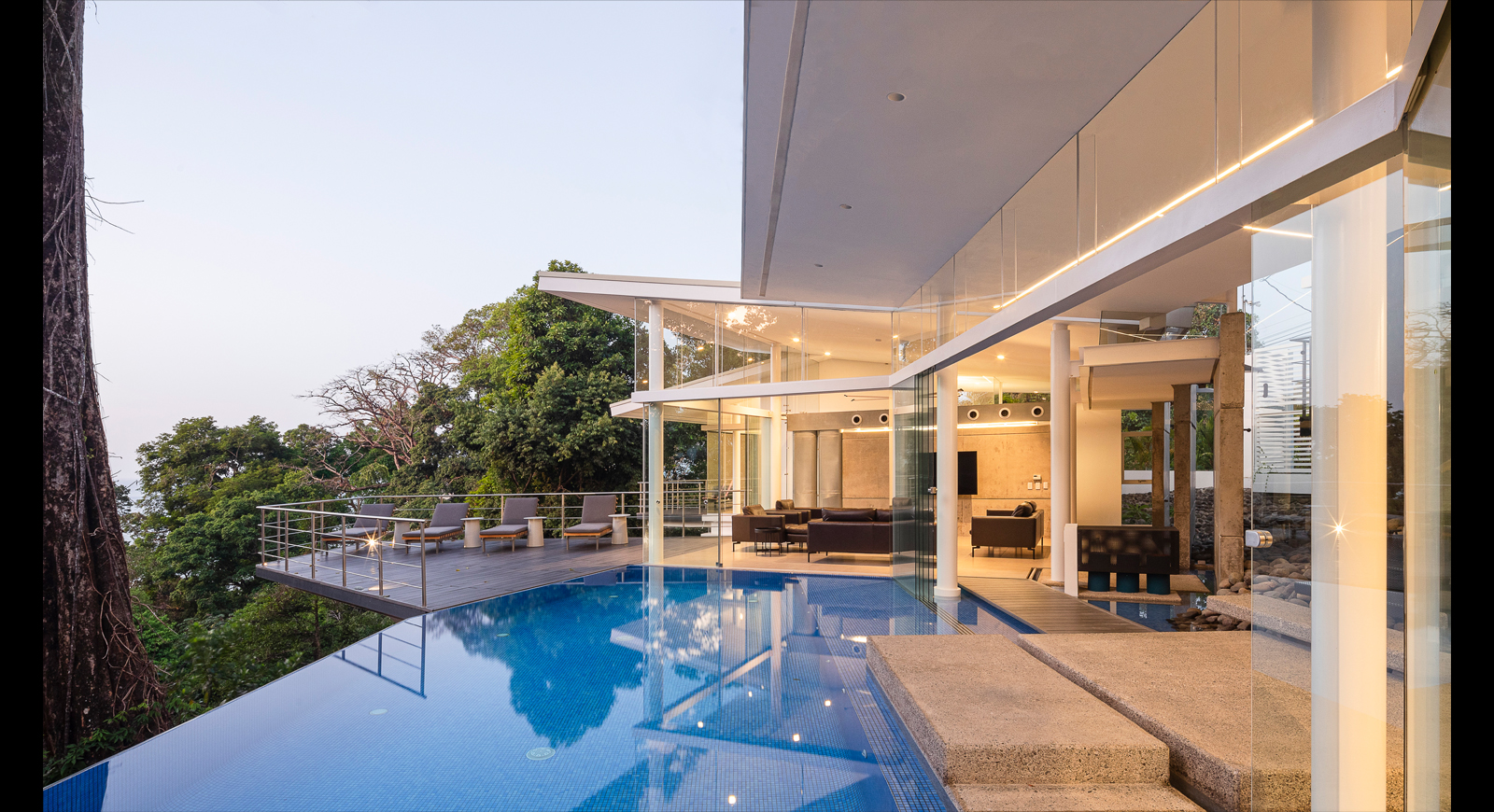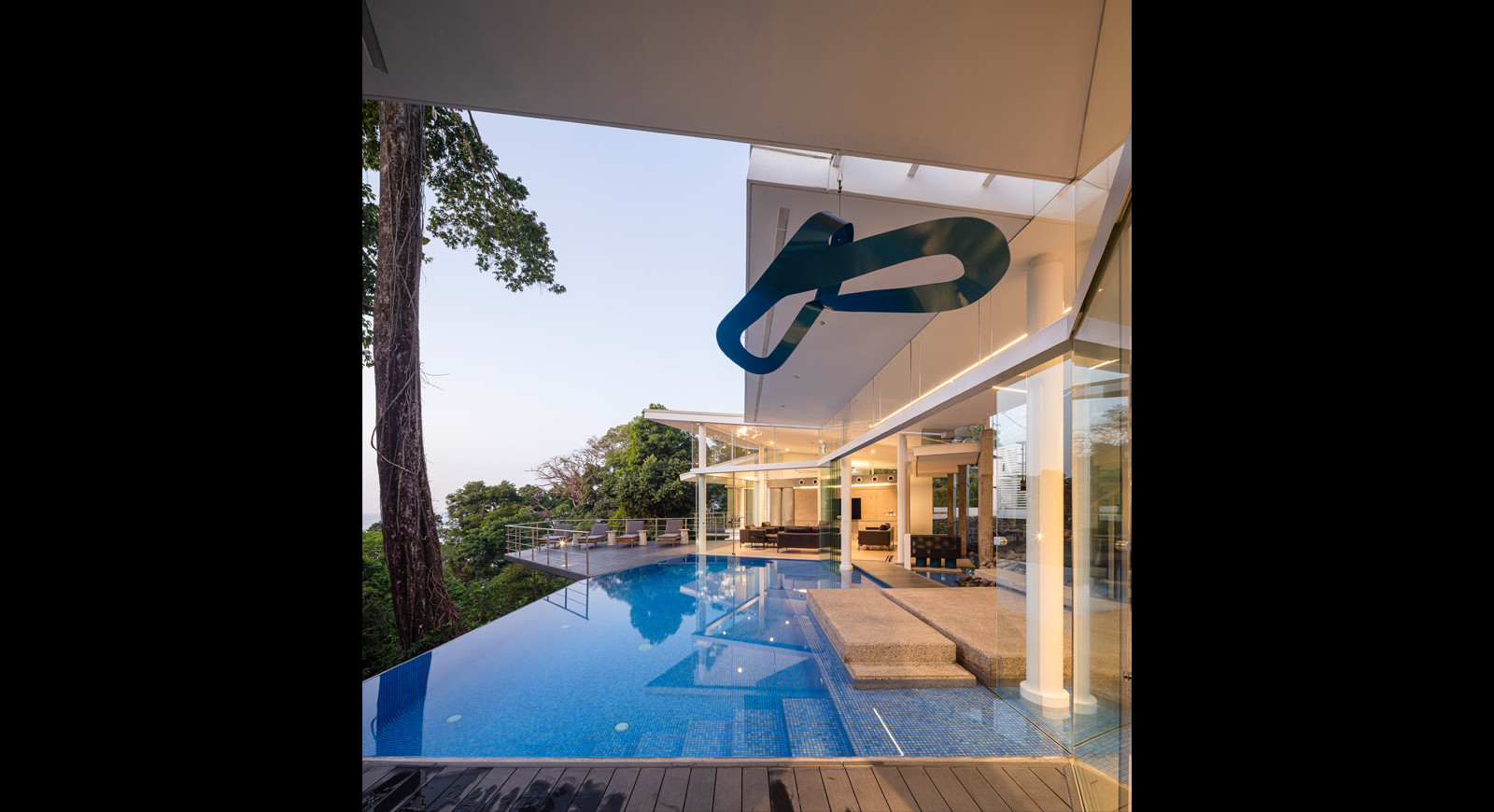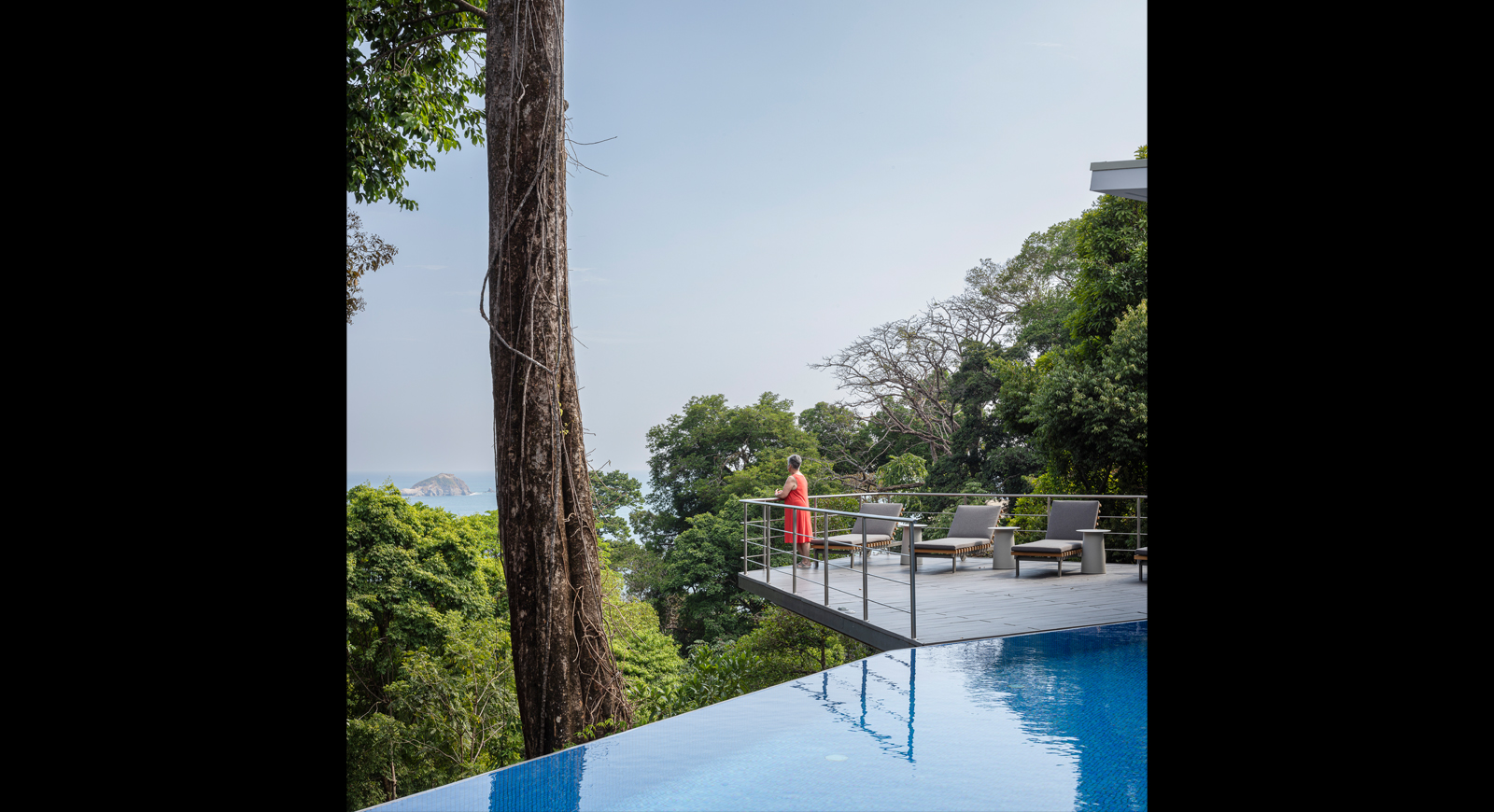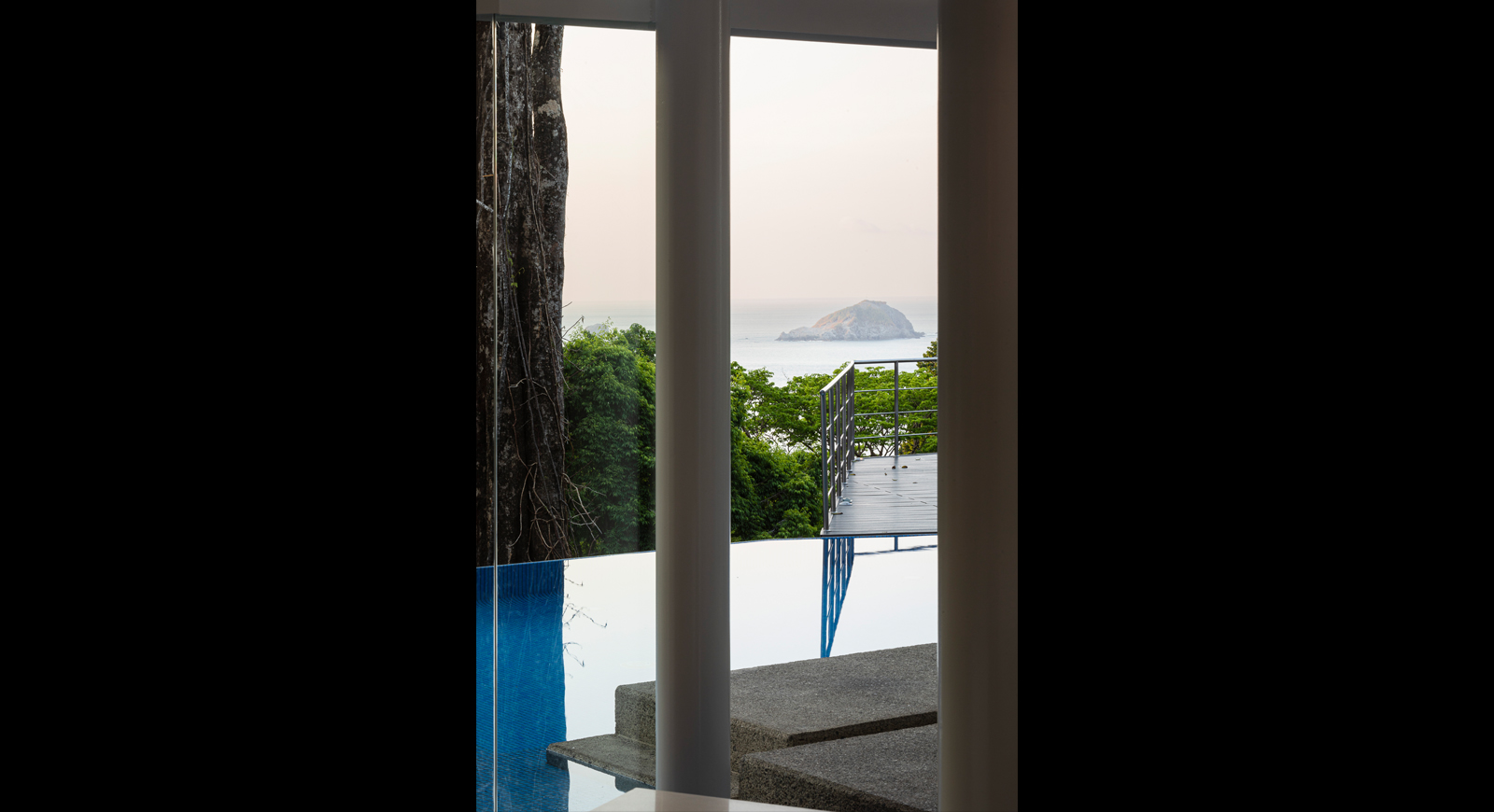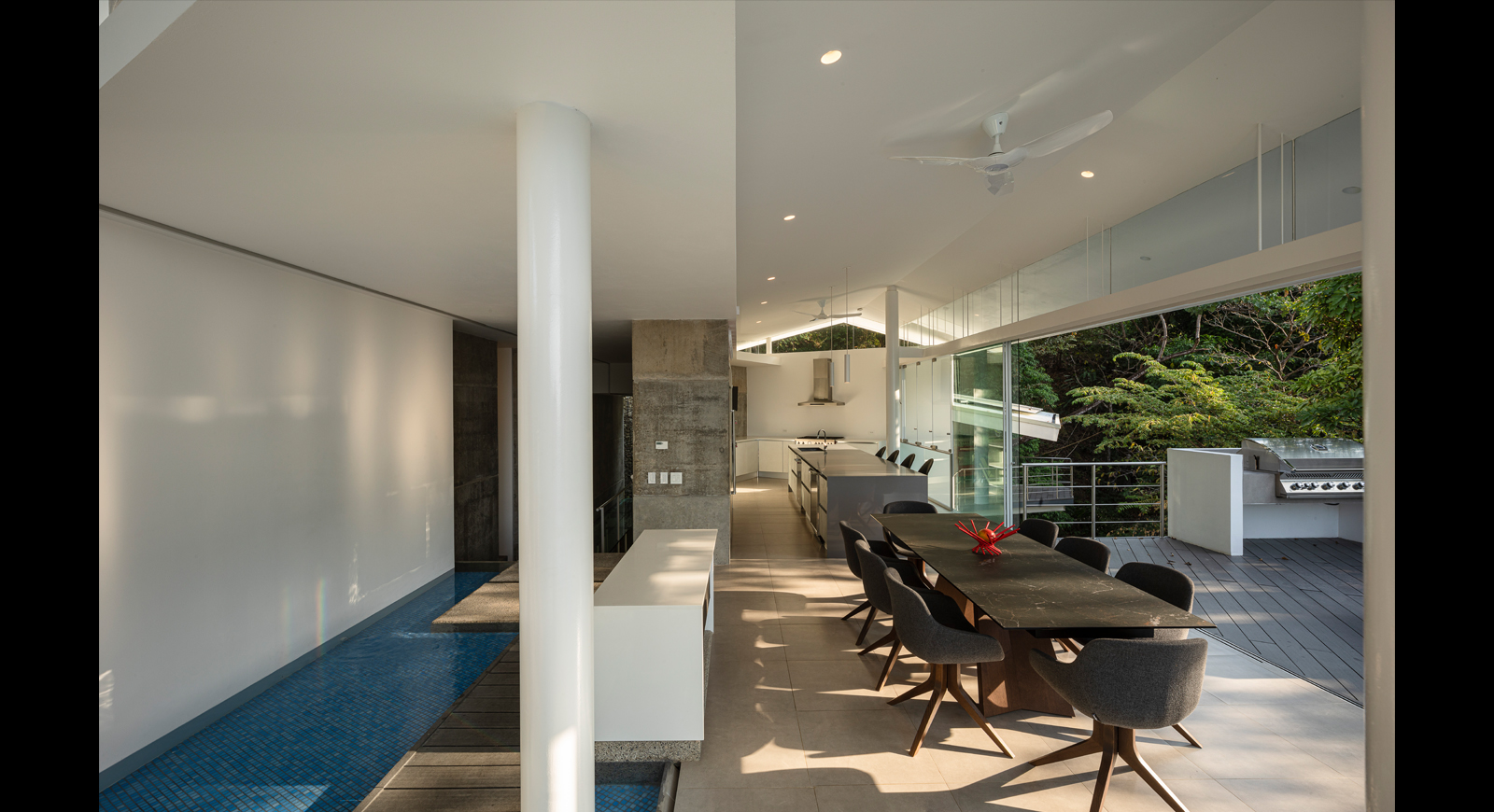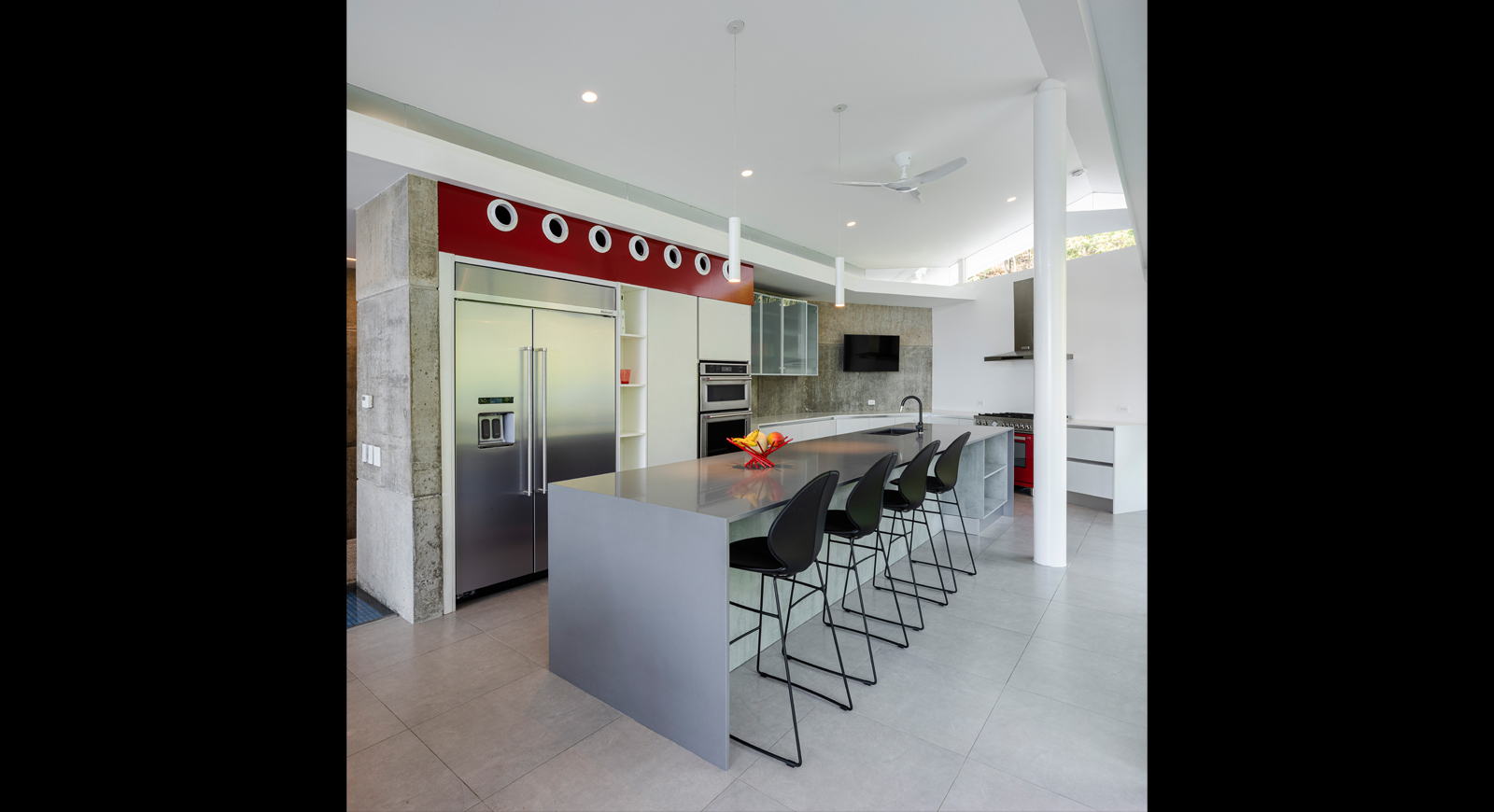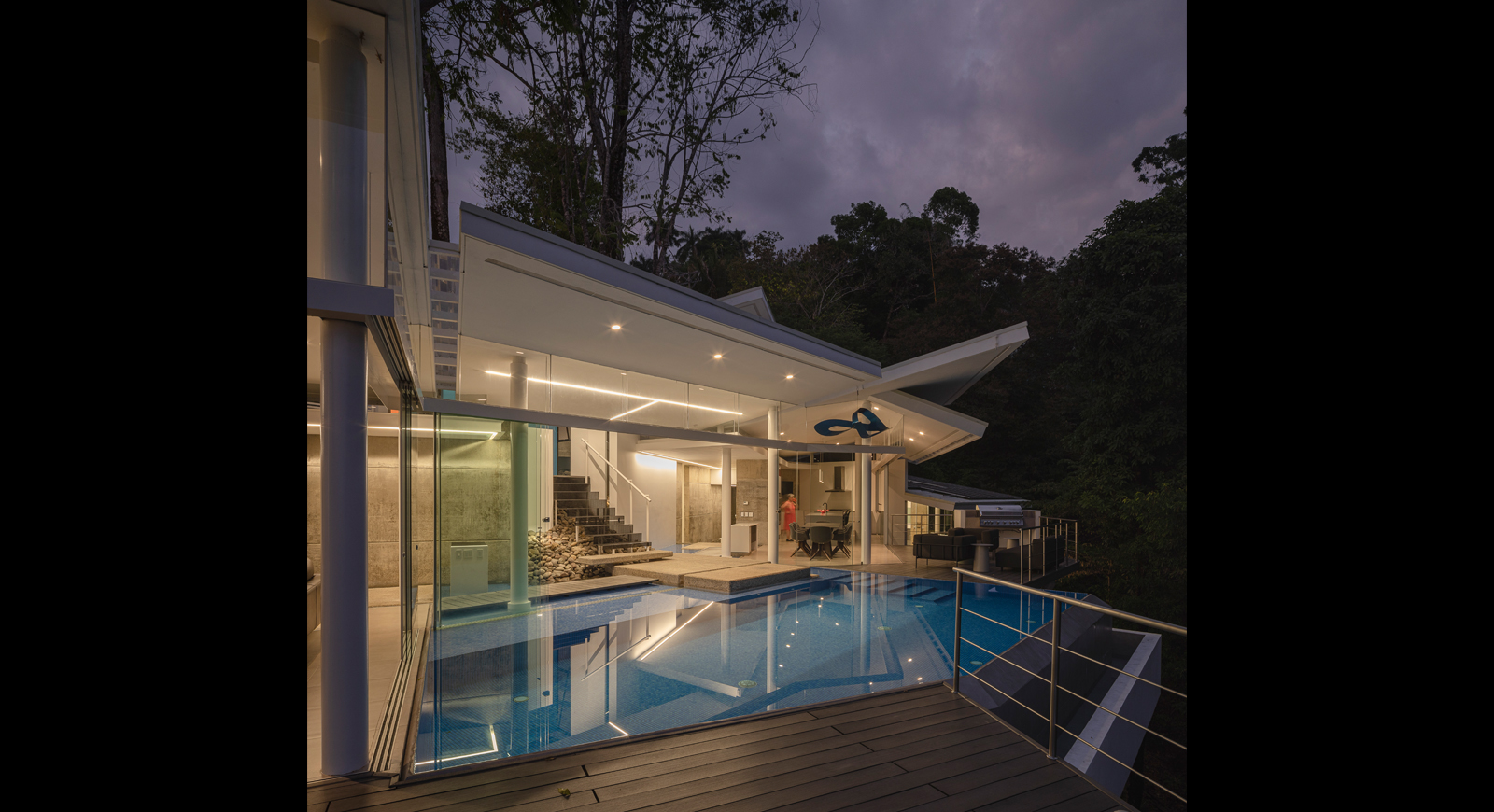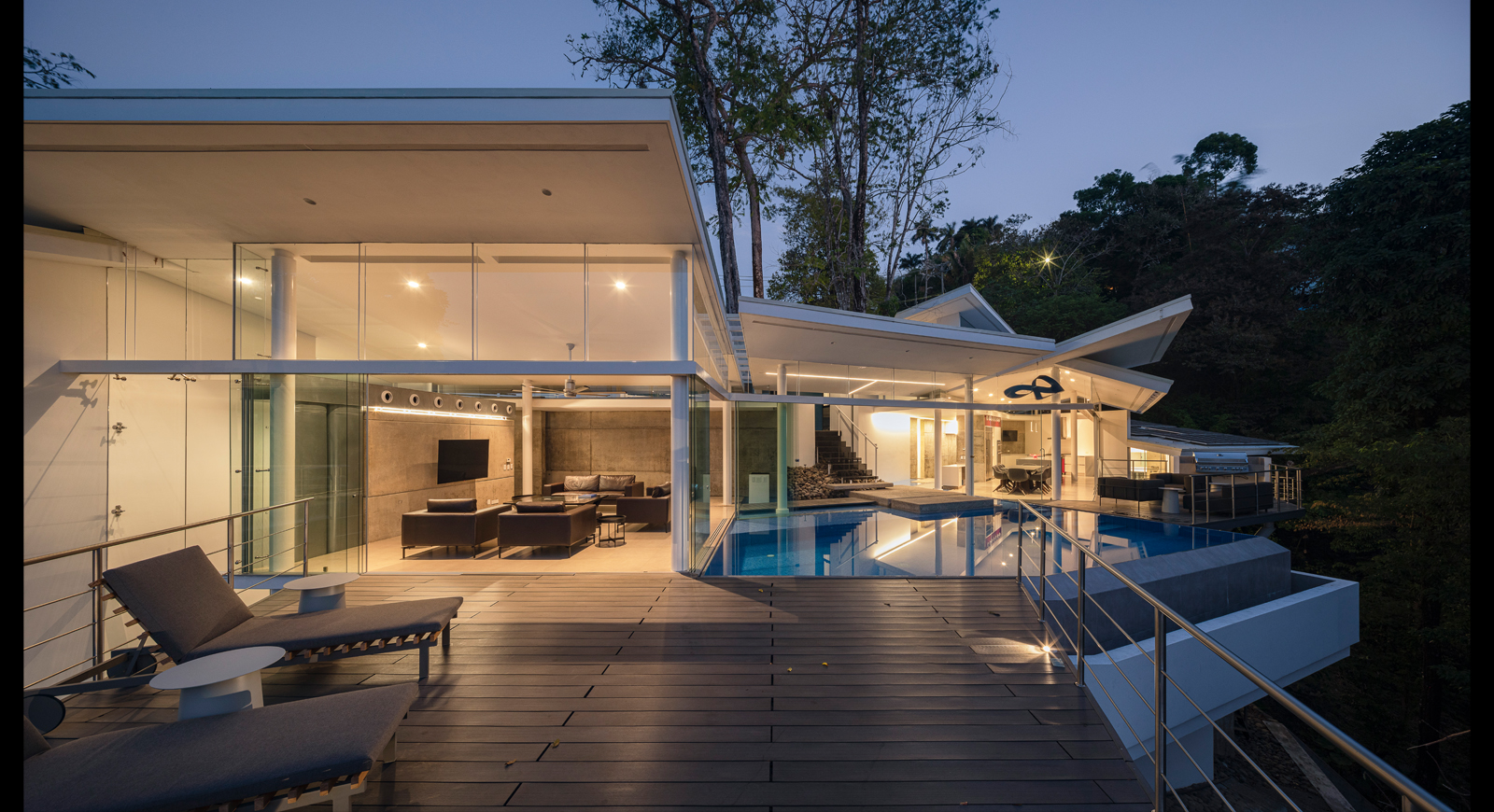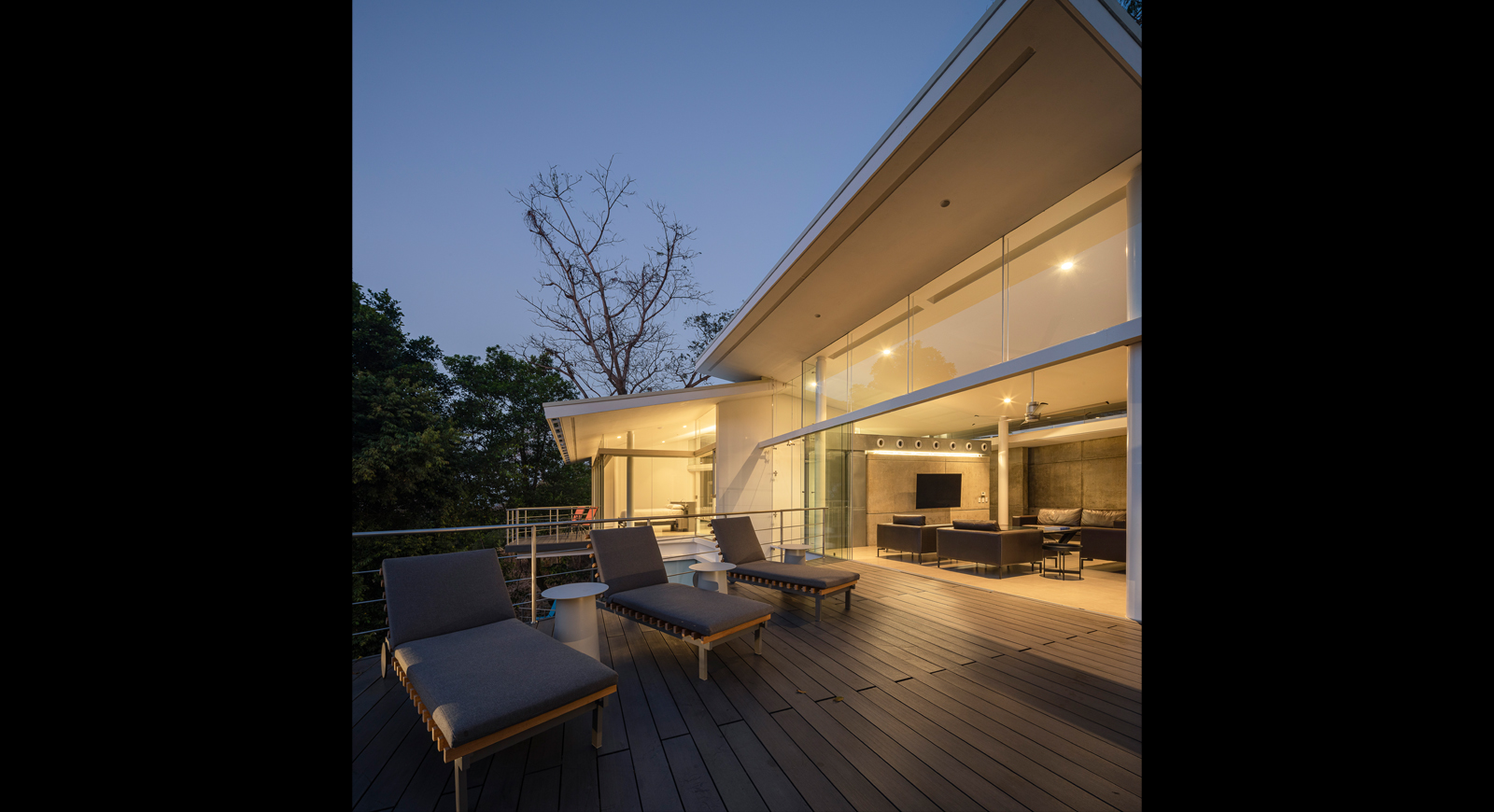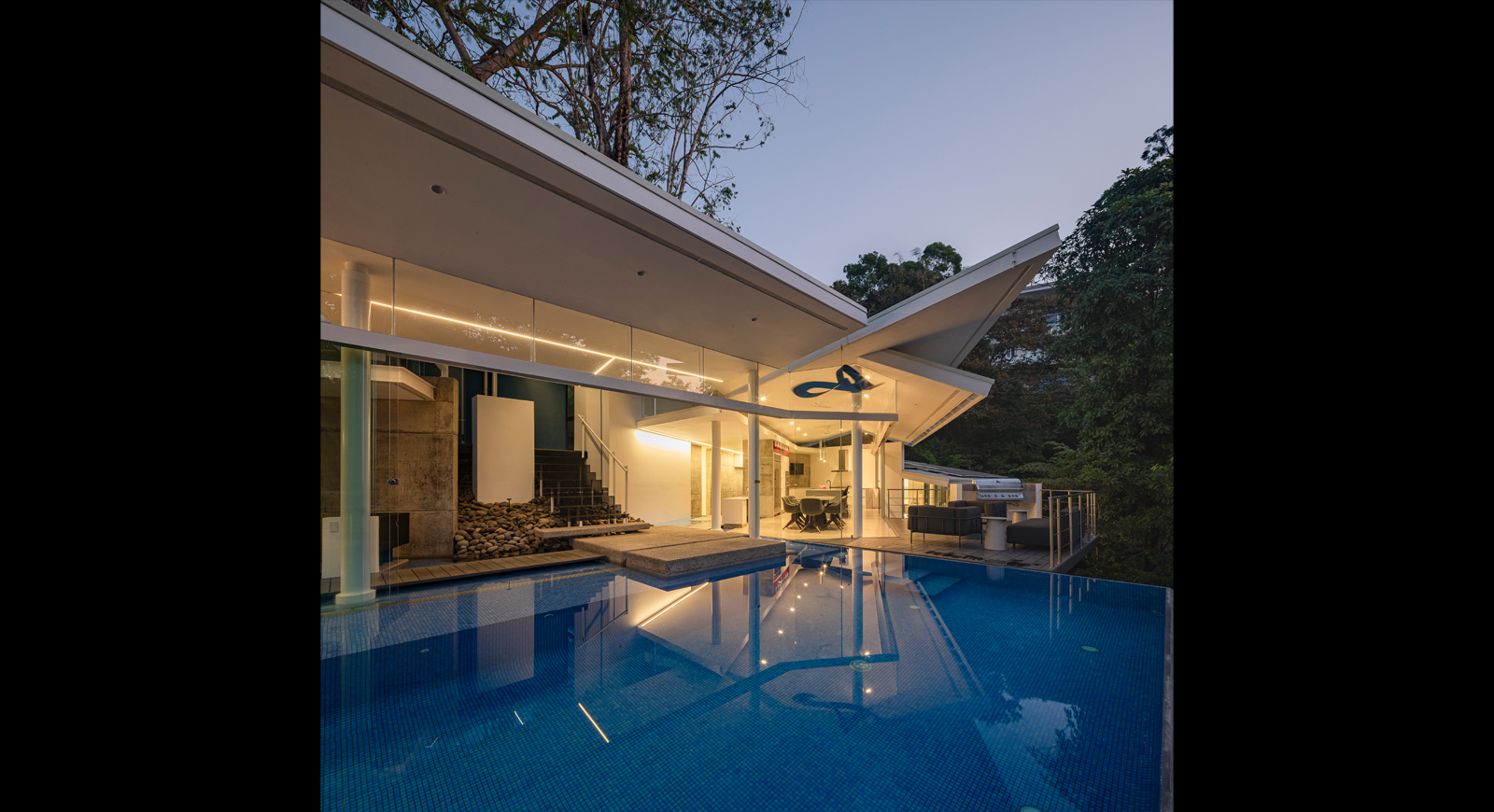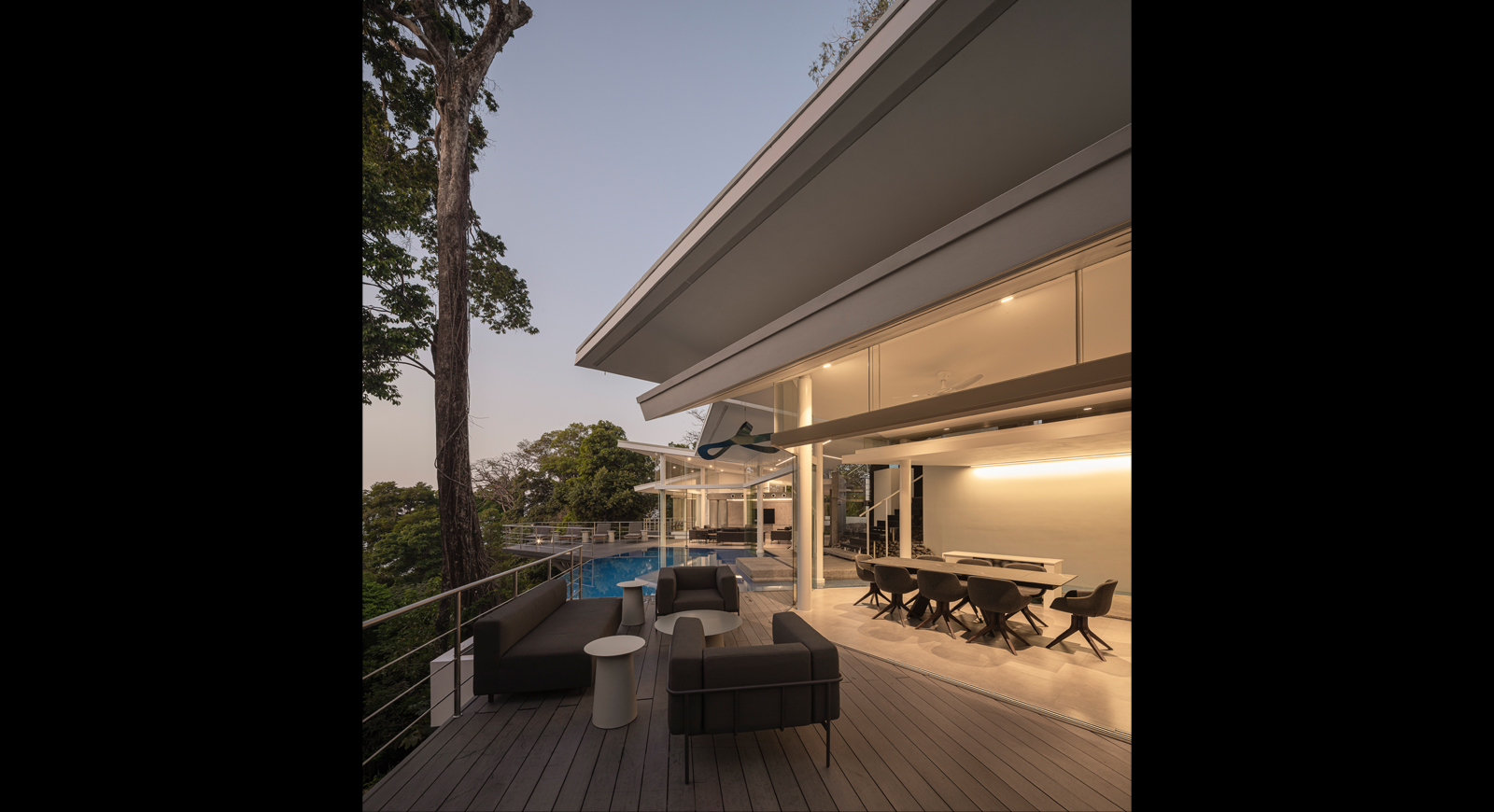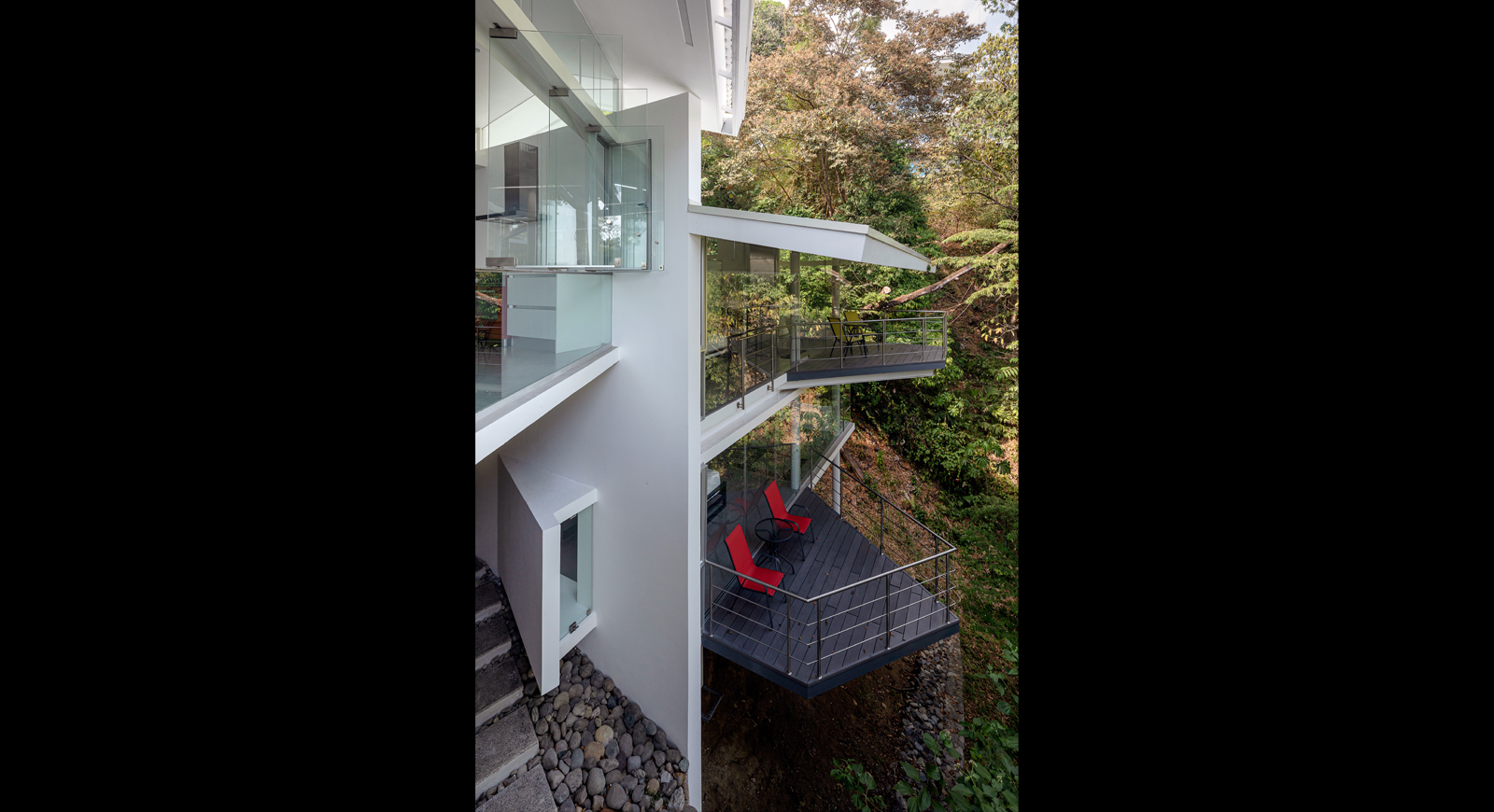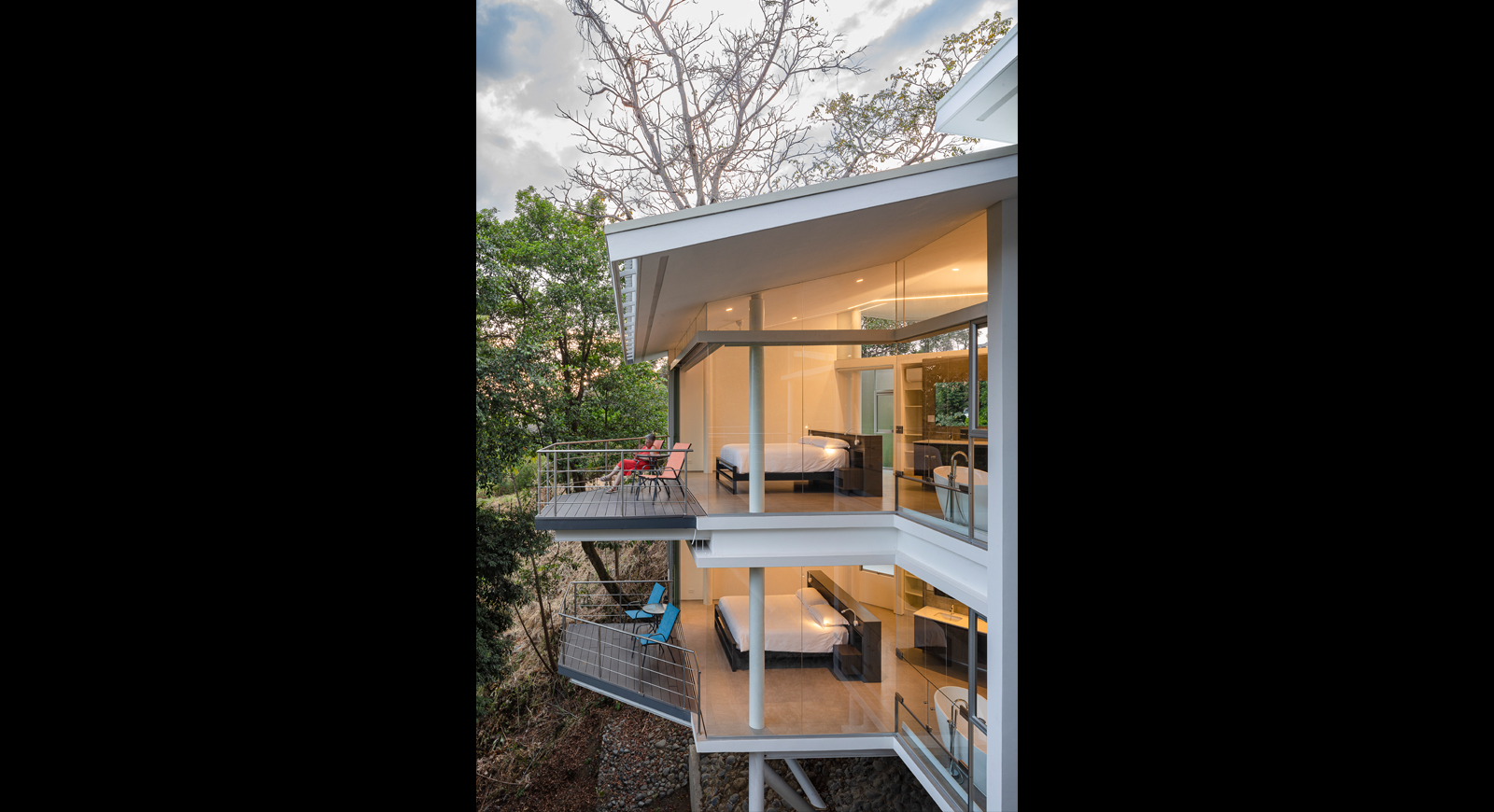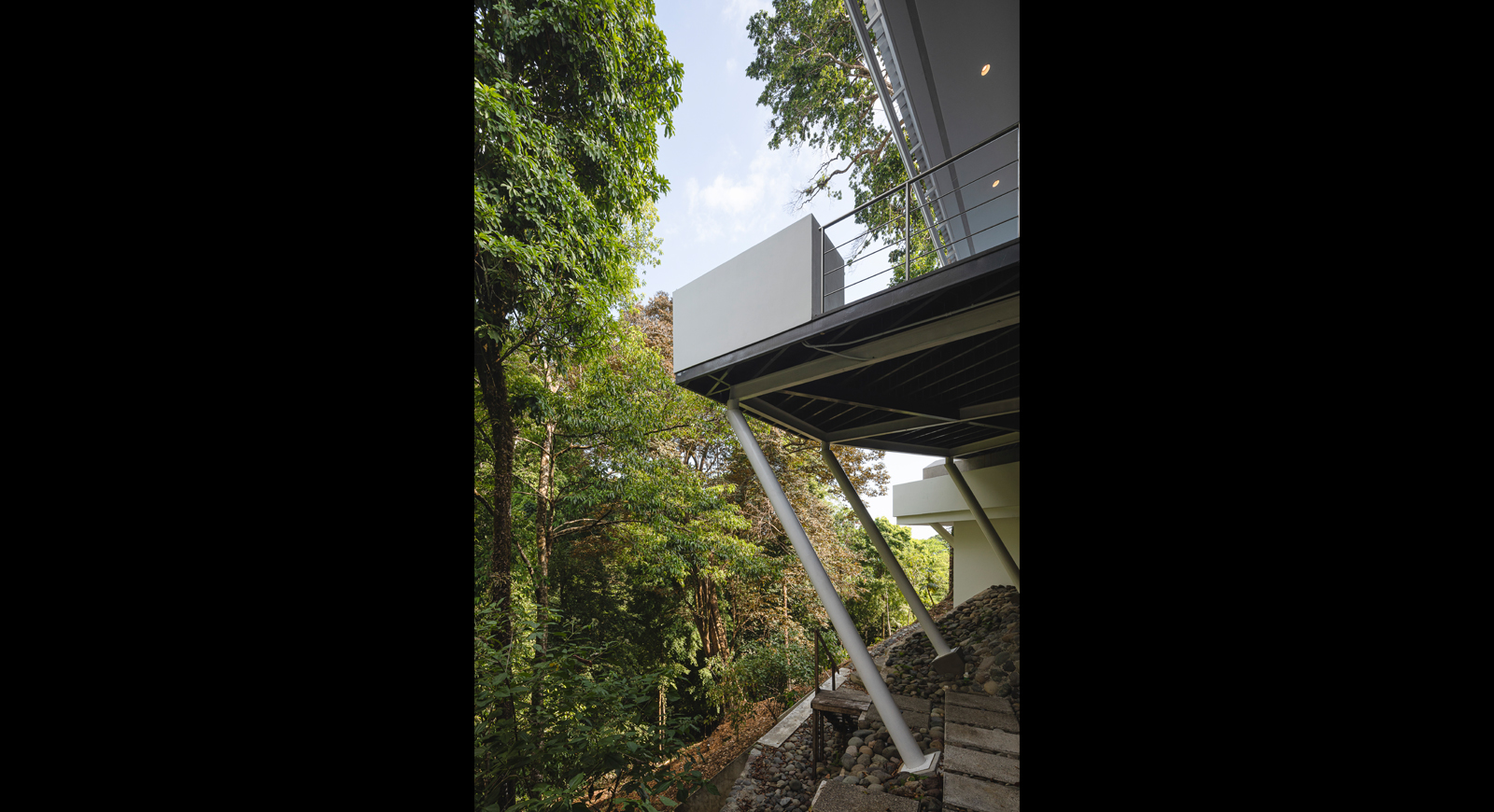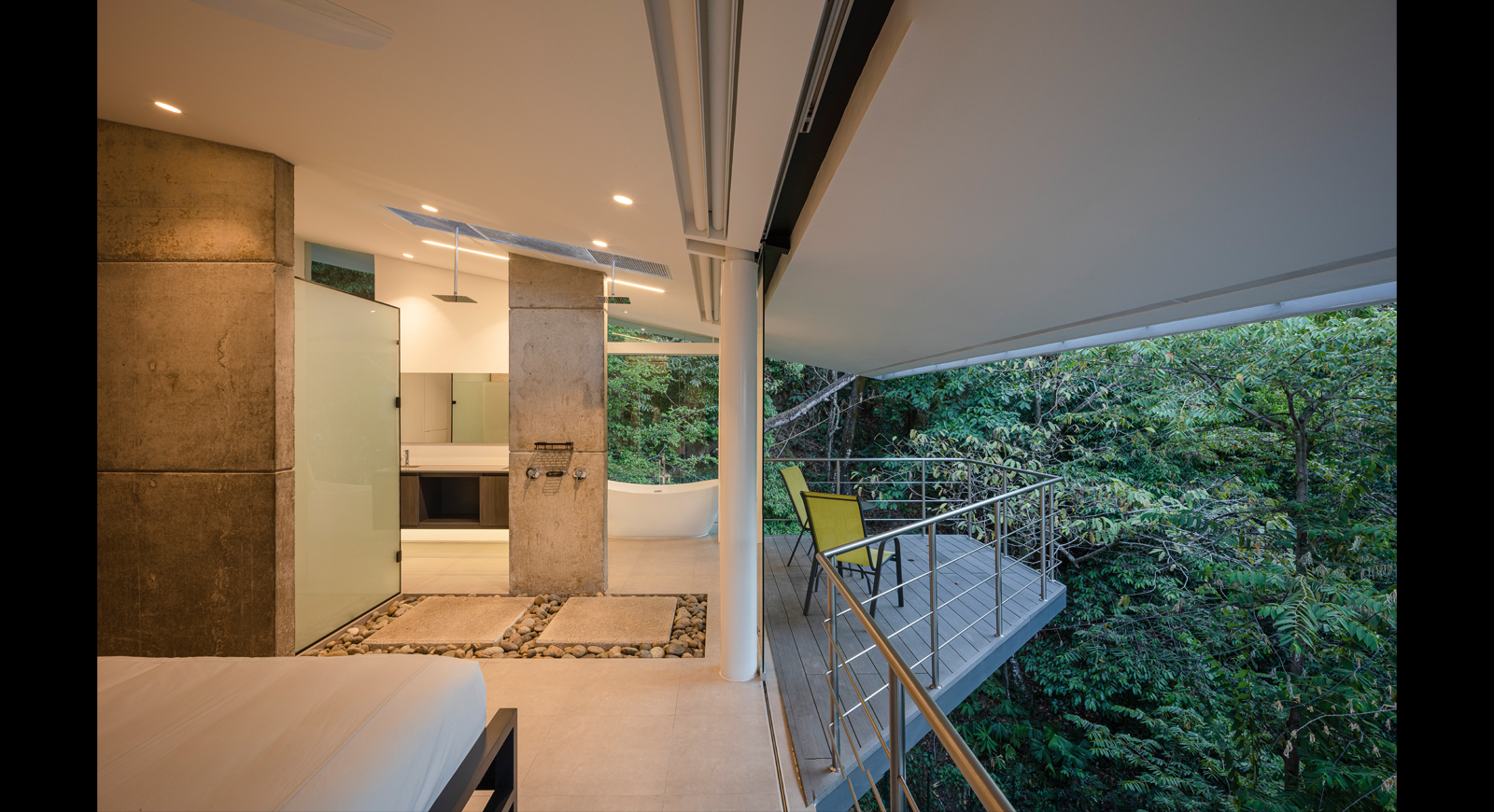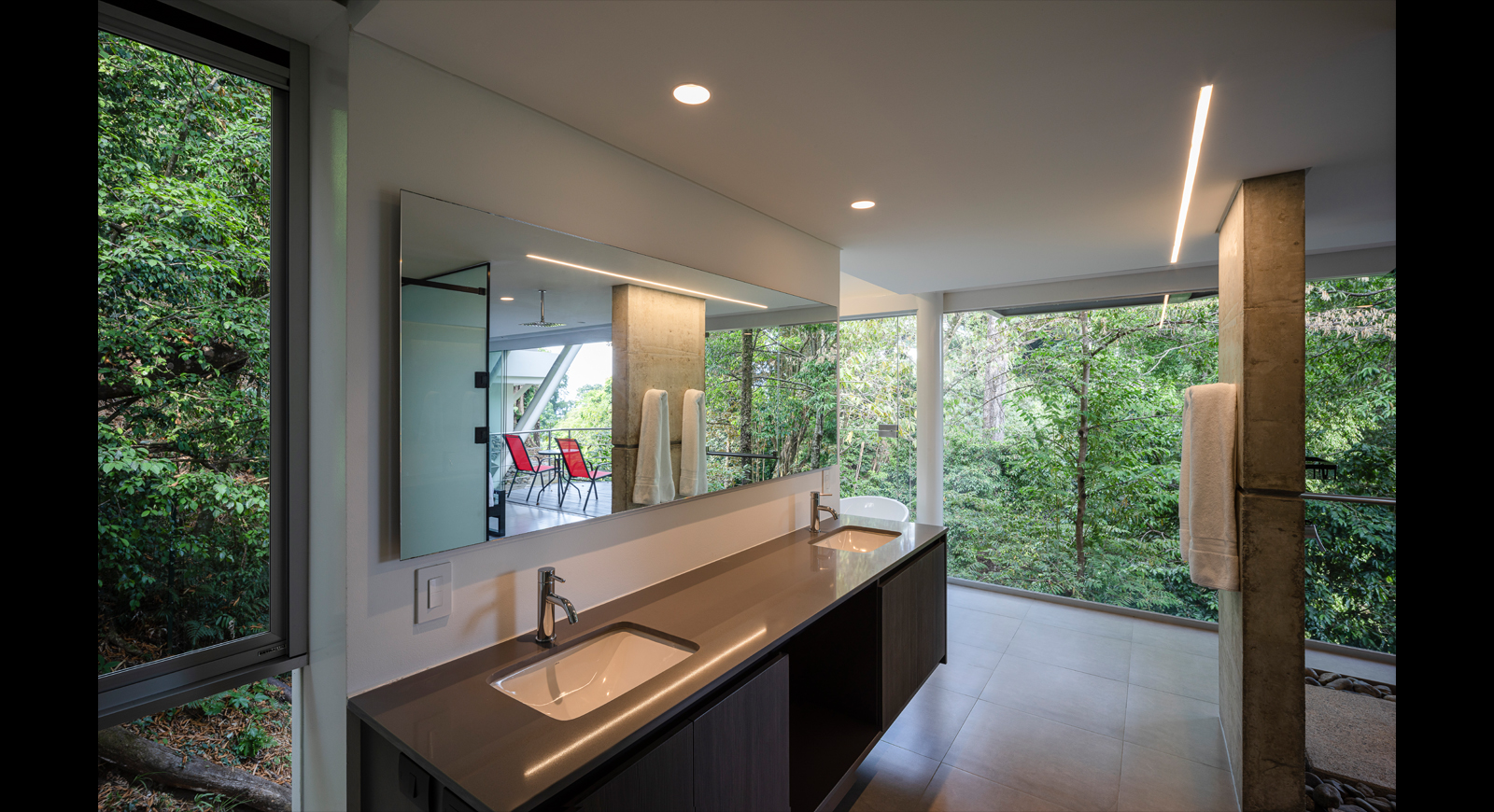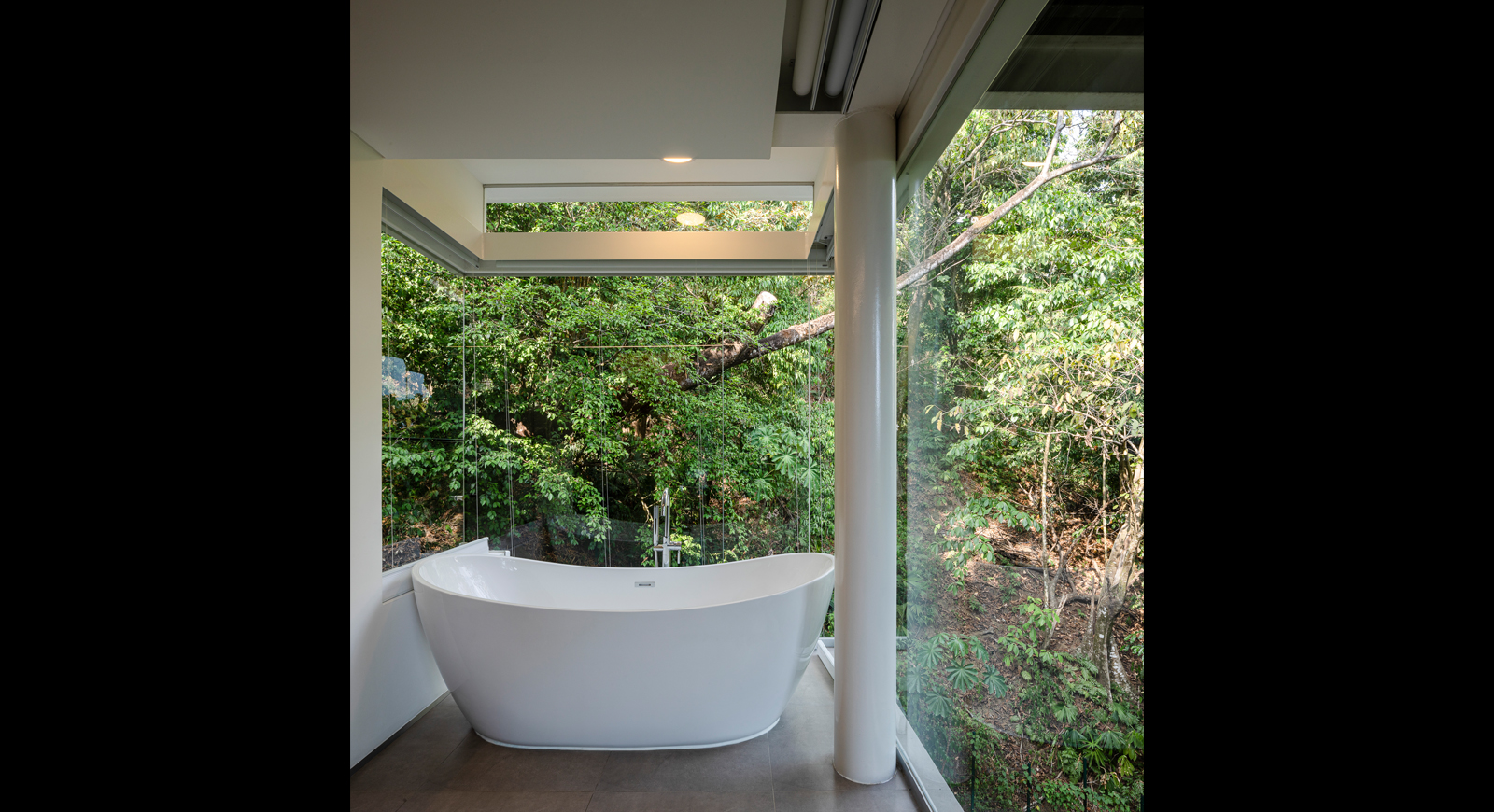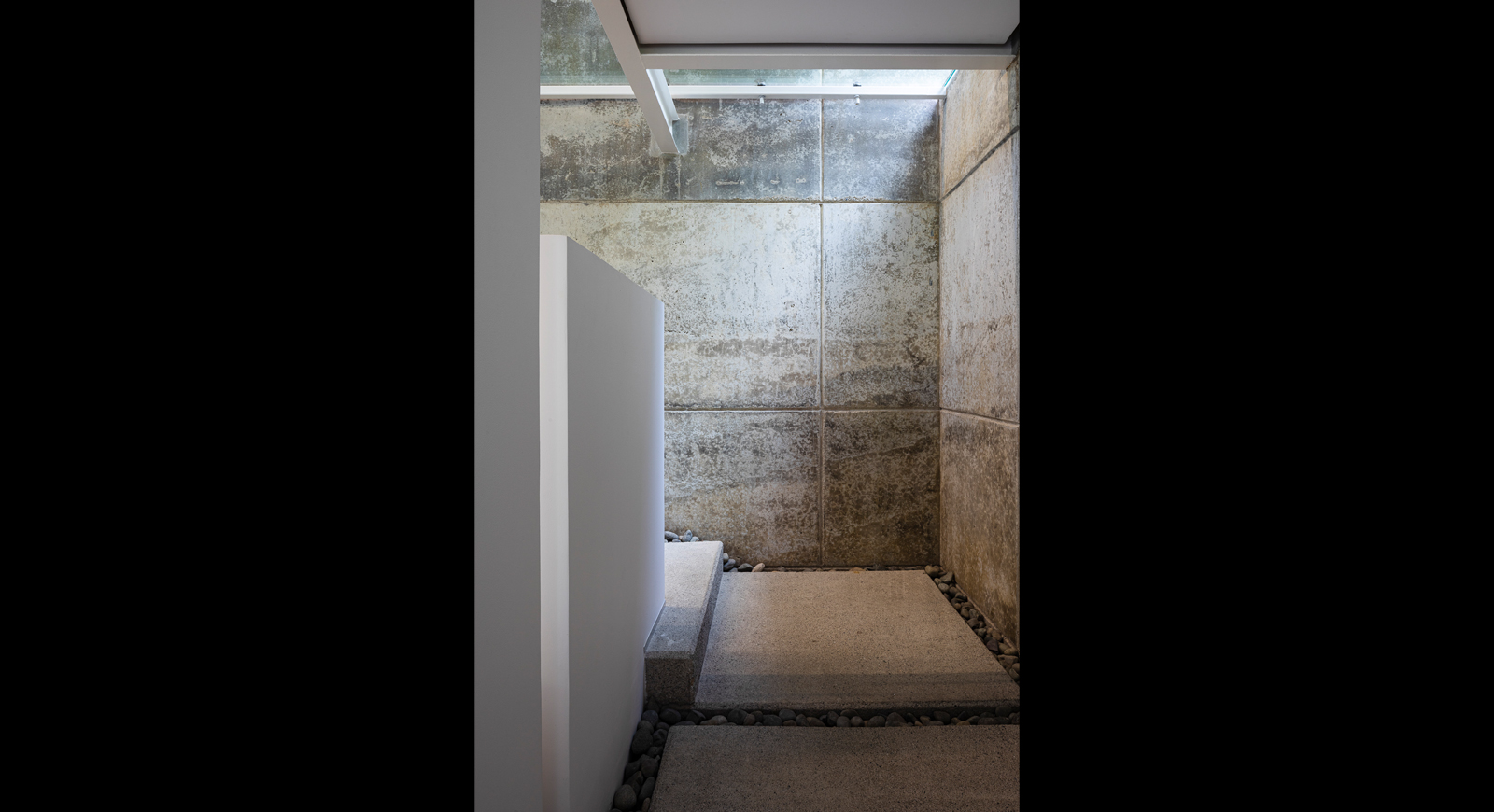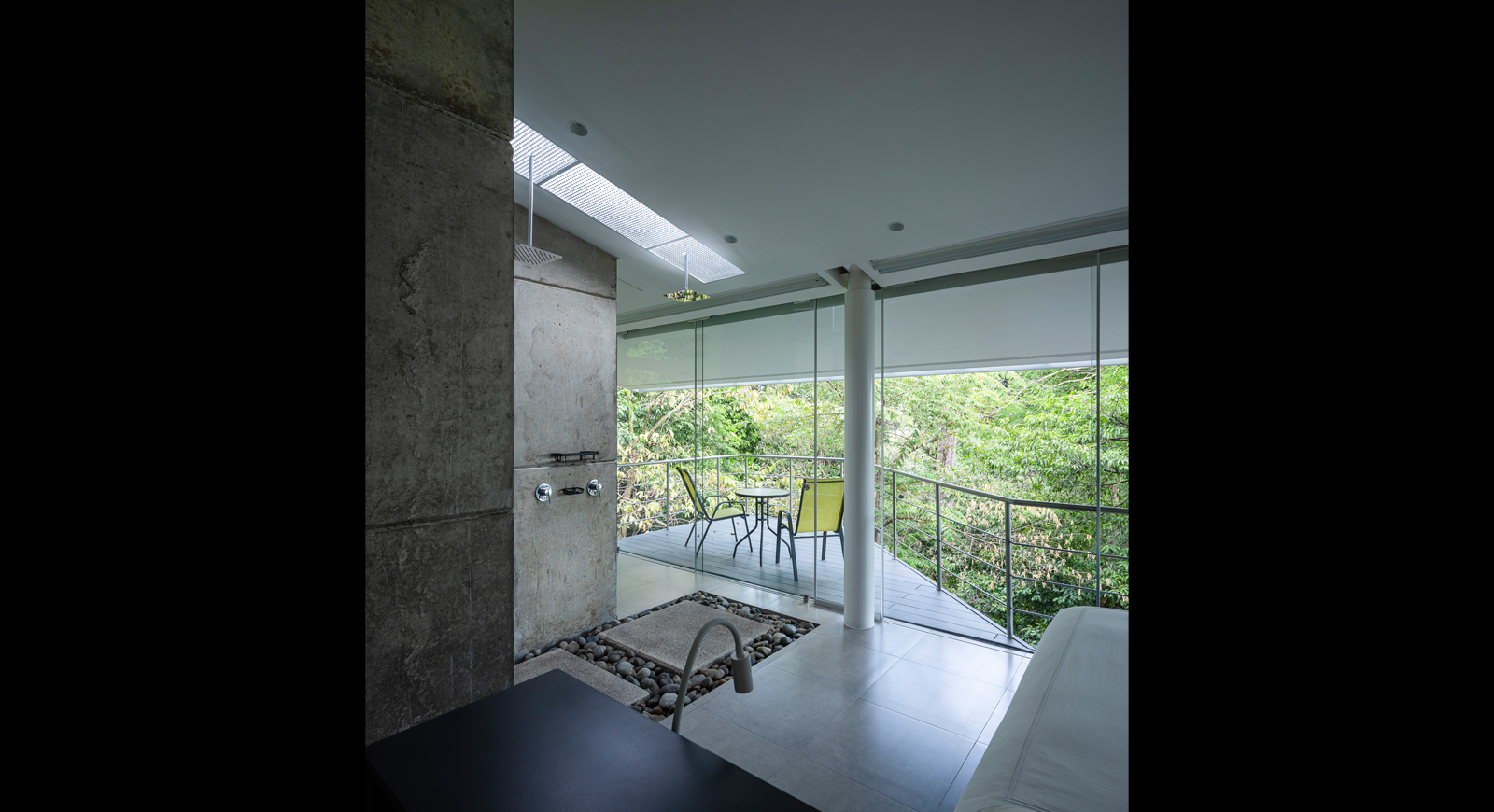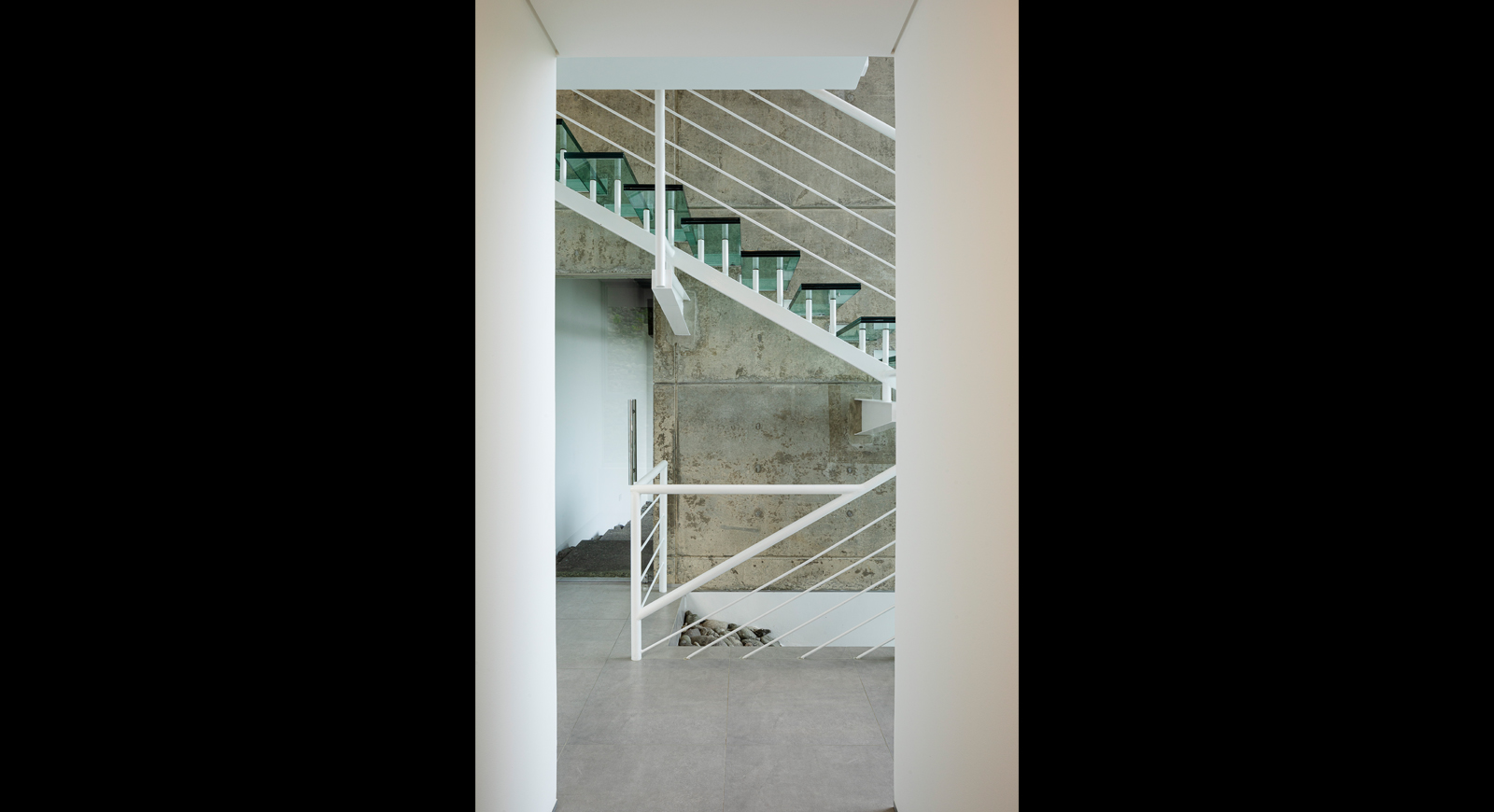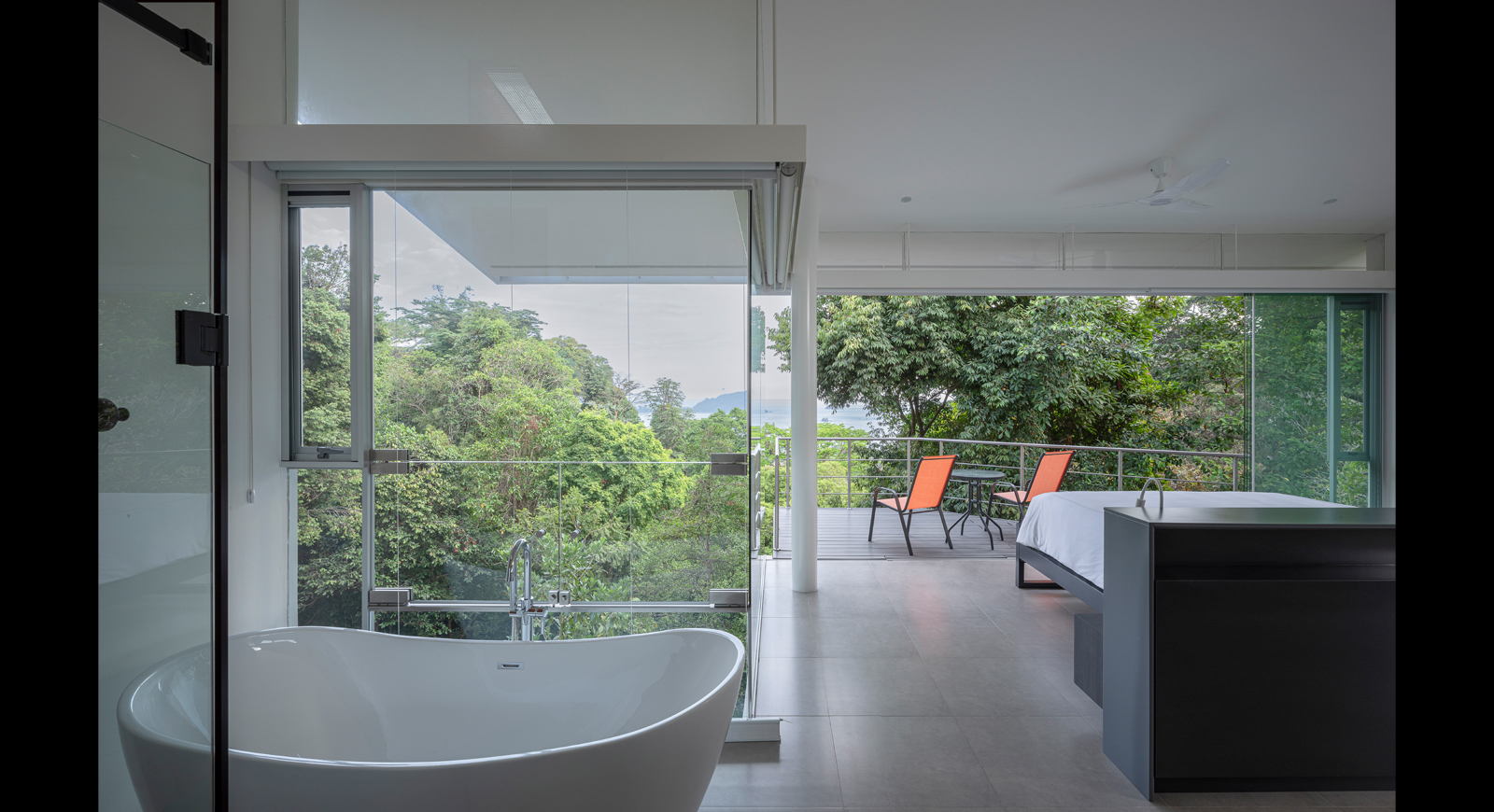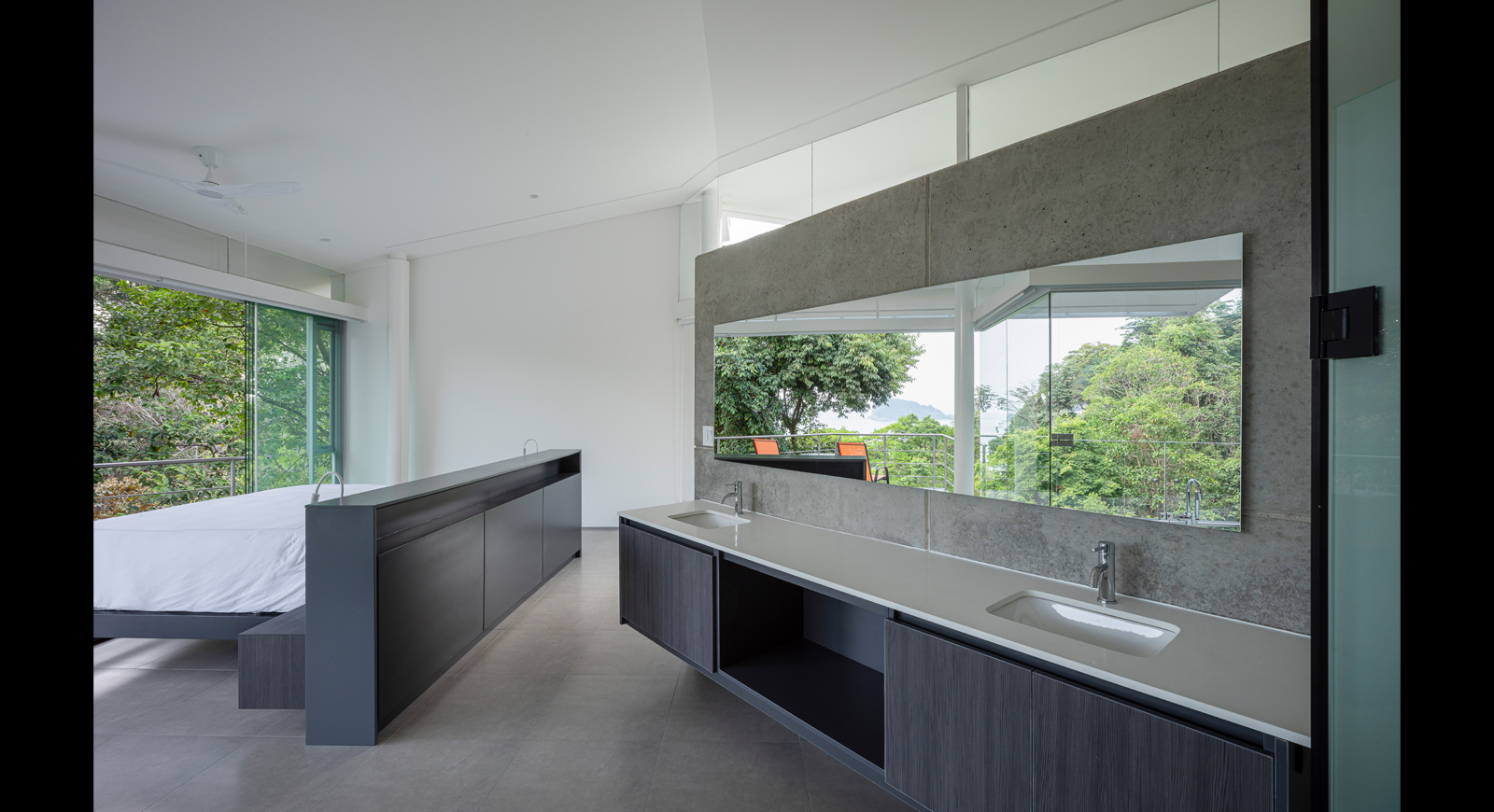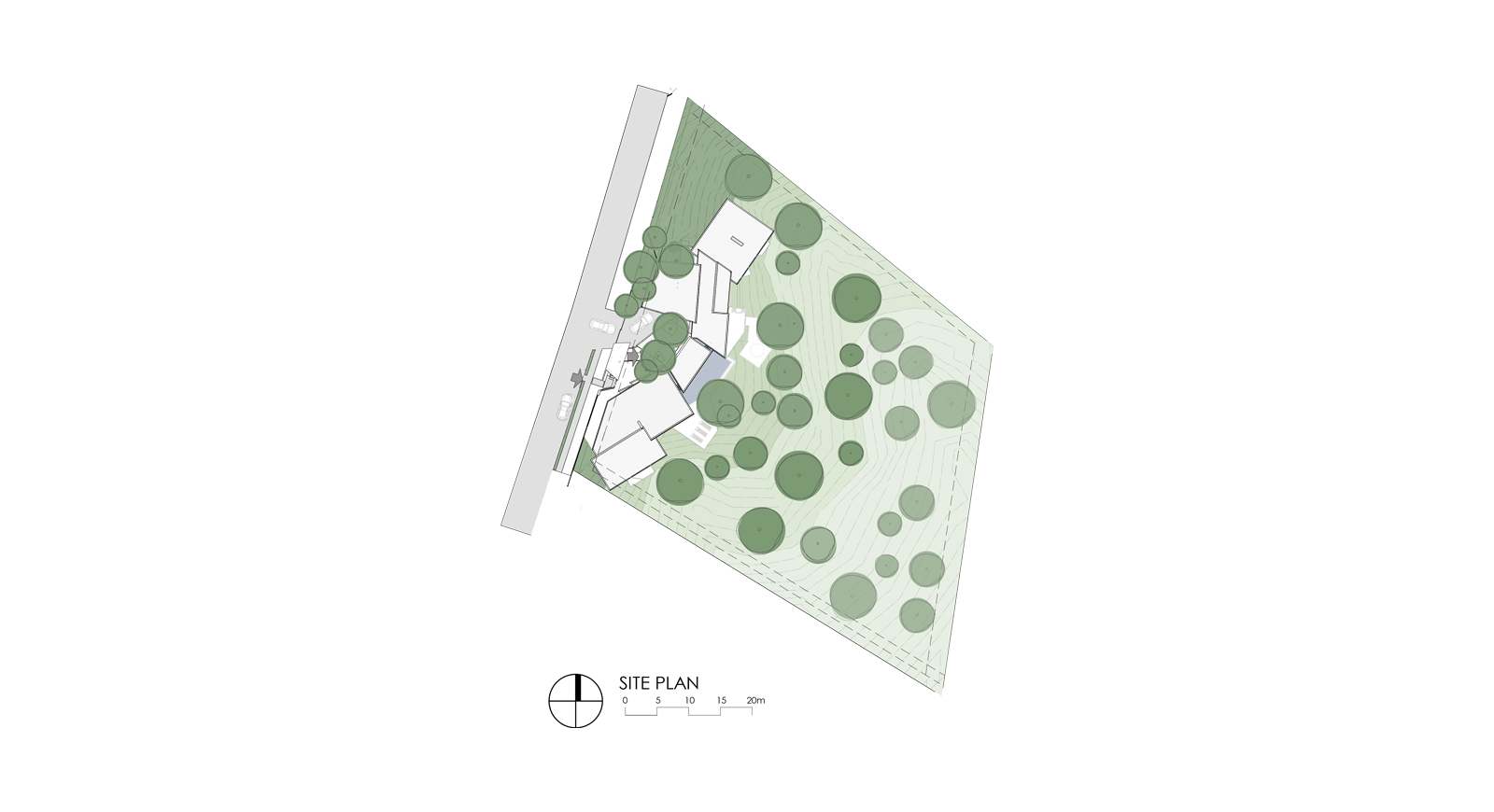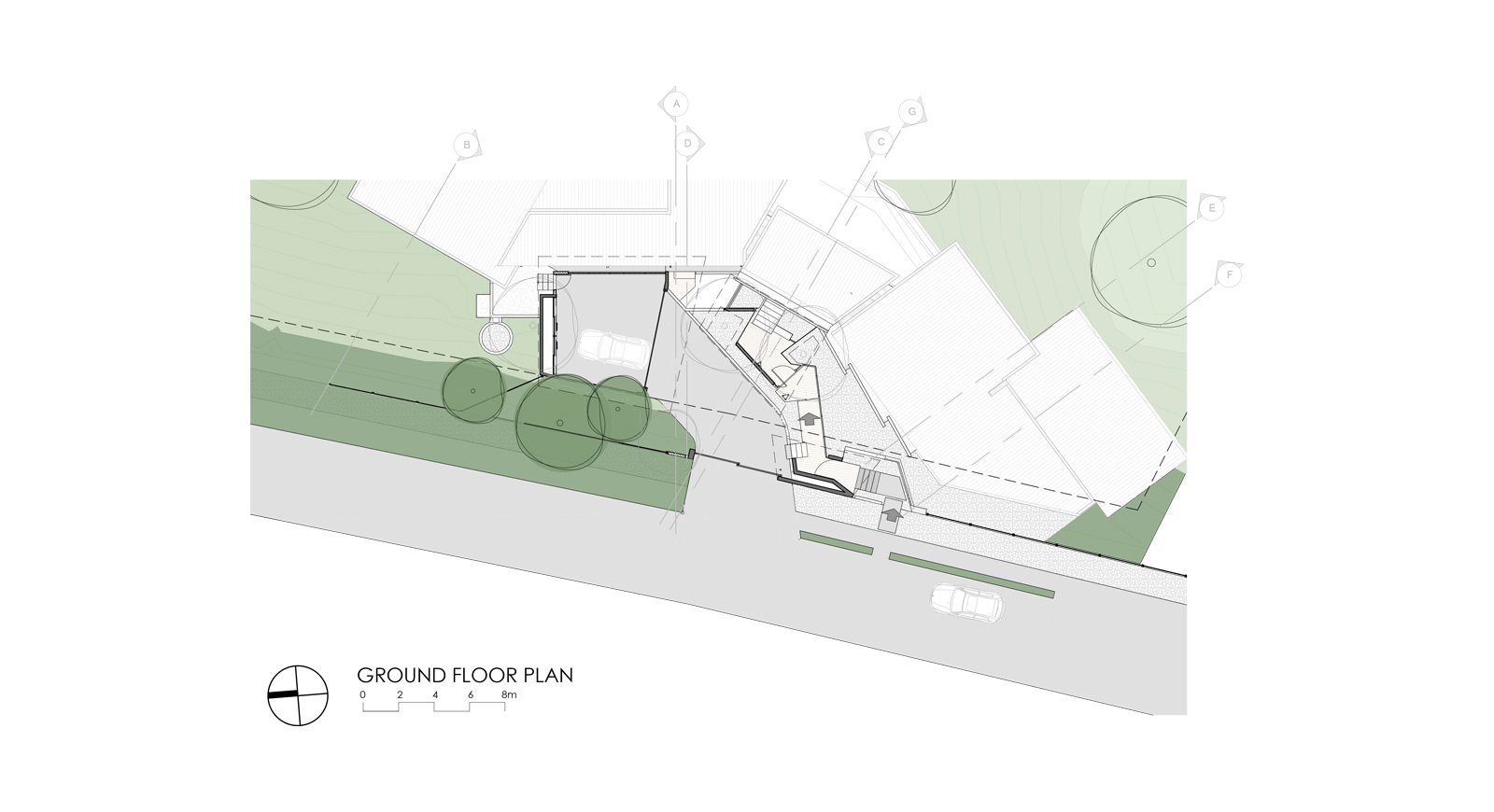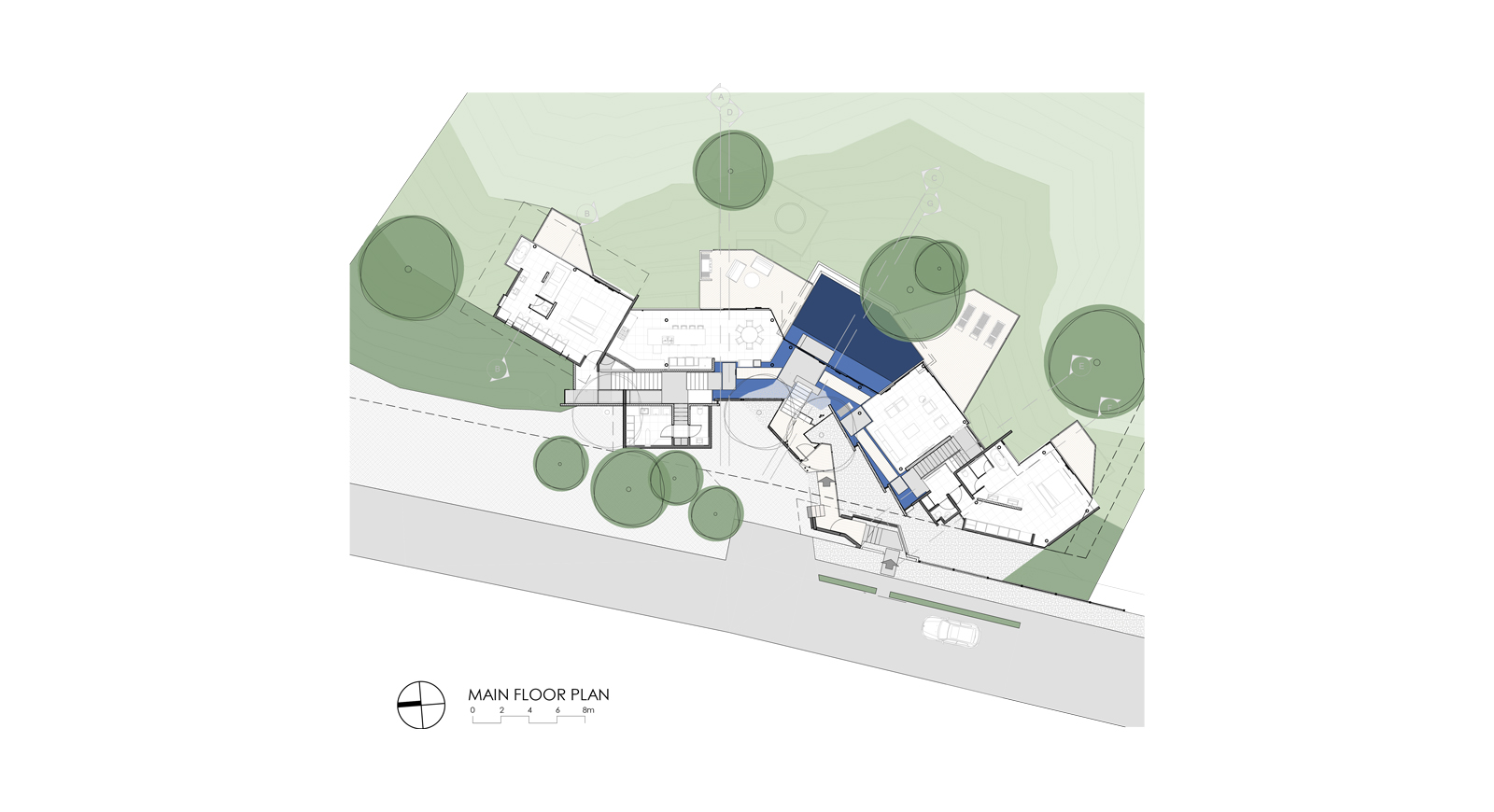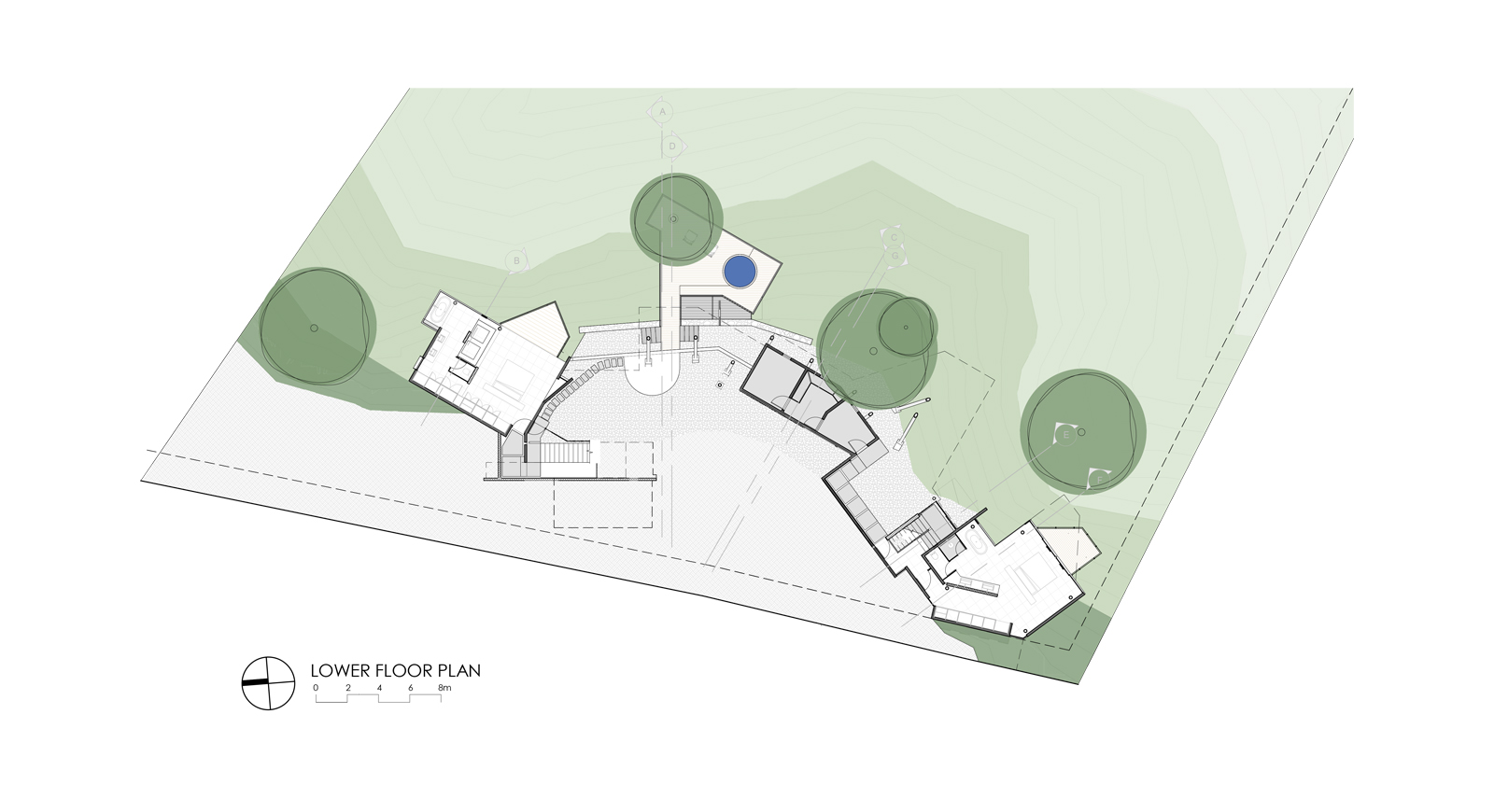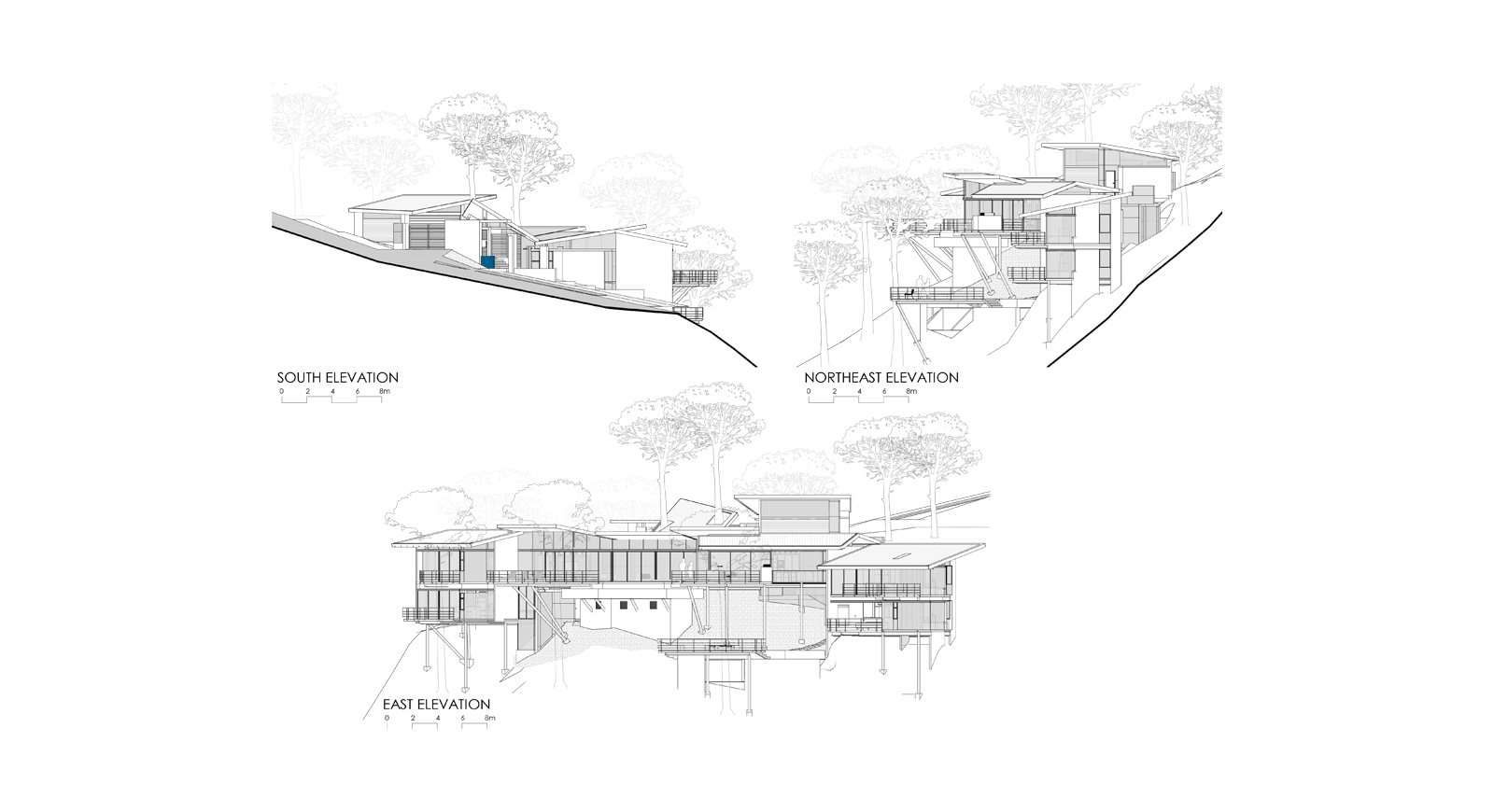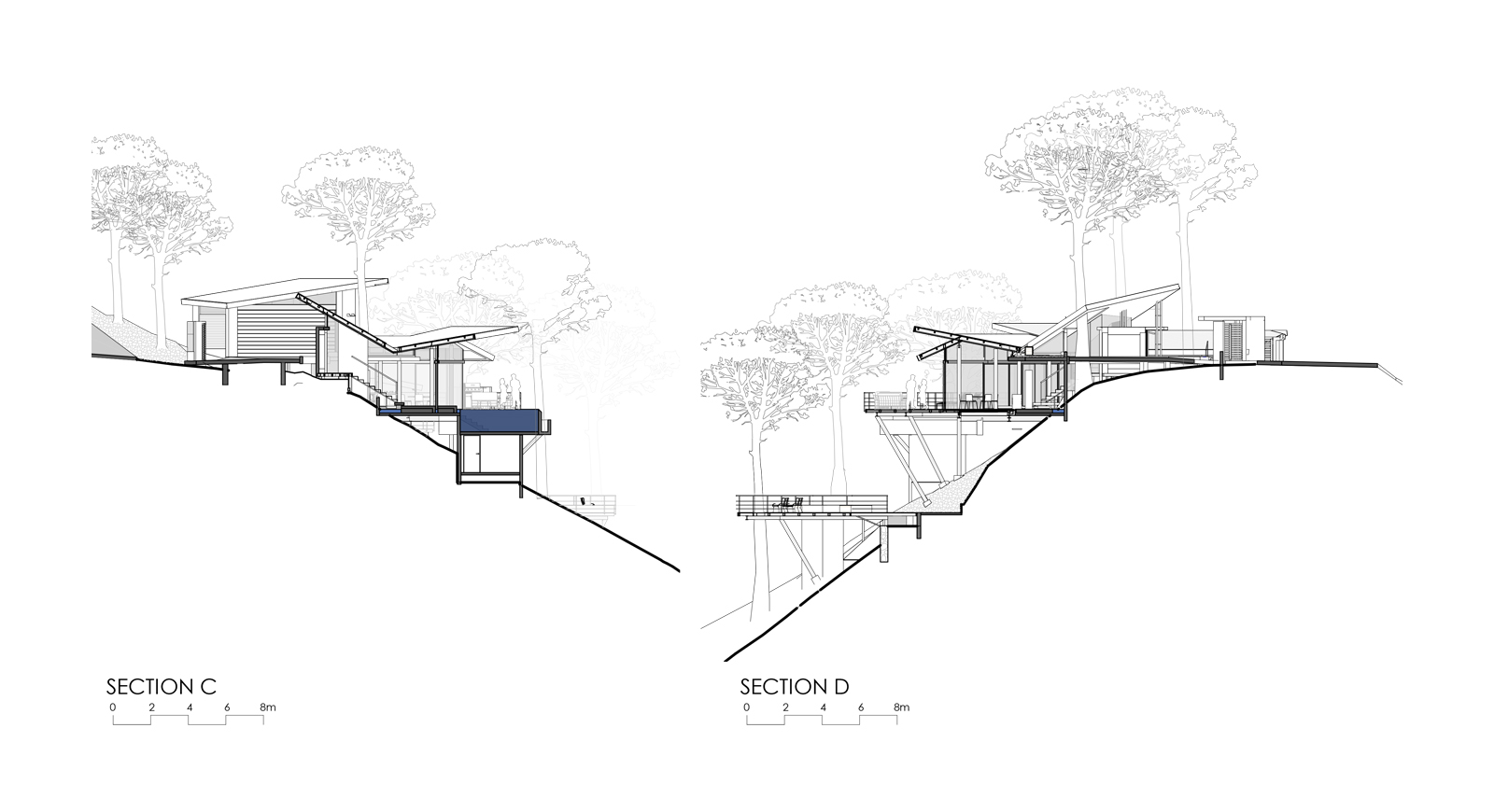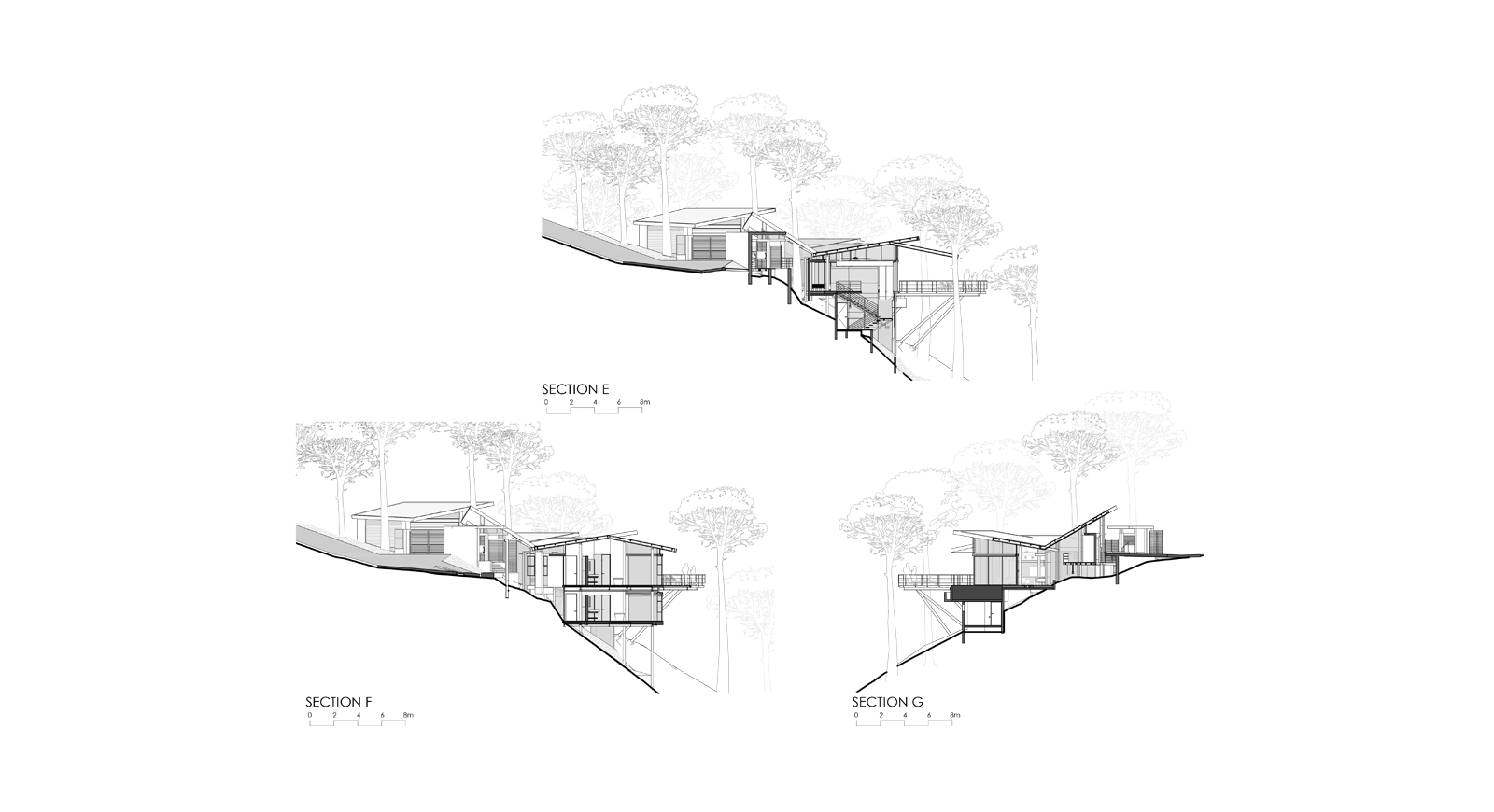 About the project
The entrance to this tropical house begins with a bridge that leads into a vestibule nestled comfortably between two trees. As you cross the bridge, you'll see the river stones below that extend inside the vestibule and cascades under a perforated metal staircase into a reflecting pool, which is the main feature of the house.
It flows in from the pool through glass sliding doors, runs the whole length of the back of the social areas and serves to blend the inside and out. Small bridges over this water connect all the social areas, and two staircases lead to bedrooms on either side of the house. In the afternoon, when the sun is in front of the house, the surface water reflects the sun's undulating rays unto the ceiling, creating a surreal light display. Beyond the pool is the third tree and an ocean view with an islet.
There are two other staircases in the house, one similar to the entrance staircase over river stone, and the other is a cantilevered glass staircase. To adapt to the difficult inclined terrain, round metal columns were used for the main support structure to keep the construction light. They support roofs that are inclined planes like overlapping leaves and catch the breeze to promote natural ventilation which is felt in every room, creating a comfortable balance between indoor and outdoor living. The columns also reach out diagonally beneath the two main decks that extend outwards for support in front of the kitchen and living area. Both of these areas are integrated into the decks via sliding glass doors that cover the whole length of the opening.
The living room and kitchen feature exposed concrete walls, adding a touch of natural beauty to the house's modern design. Originally designed in 2015, it was later adapted in 2019 to suit the new owner's needs while maintaining its original charm. It is an example of seamless integration with nature, with unique design elements.
Data:
Location: Manuel Antonio, Costa Rica.
Construction year: 2022.
Architectural Design: Víctor Cañas
Design Team: Cañas Arquitectos: Andrés Cañas, Sara Araya.
Structural Engineering: Sotela Alfaro Ltda. Ing. Juan Carlos Sotela.
Electrical Engineering: Qualified Ingenieros.  Ing. William Moraga Matarrita
Mechanical Engineering: Qualified Ingenieros. Ing. Roberto Donadio.
General Contractor: Charpentier & Asociados Ing. Marcos Charpentier.
Photography:  Fernando Alda, Victor Cañas