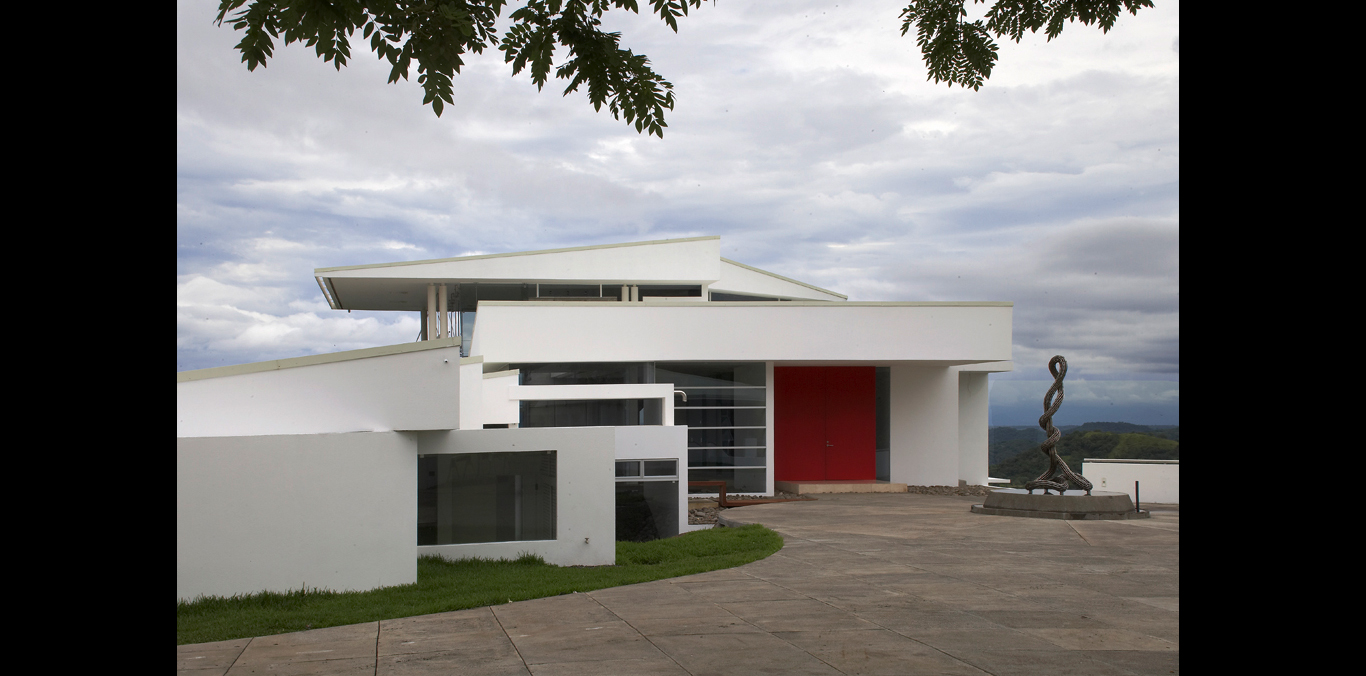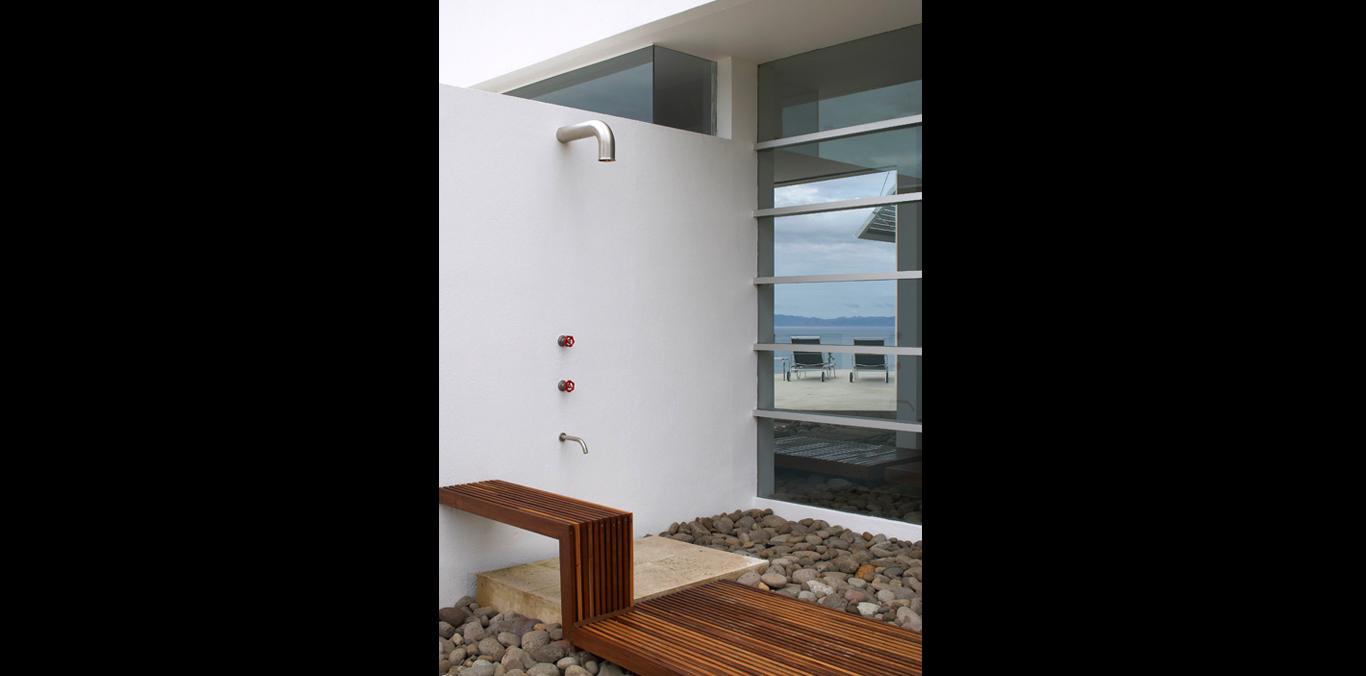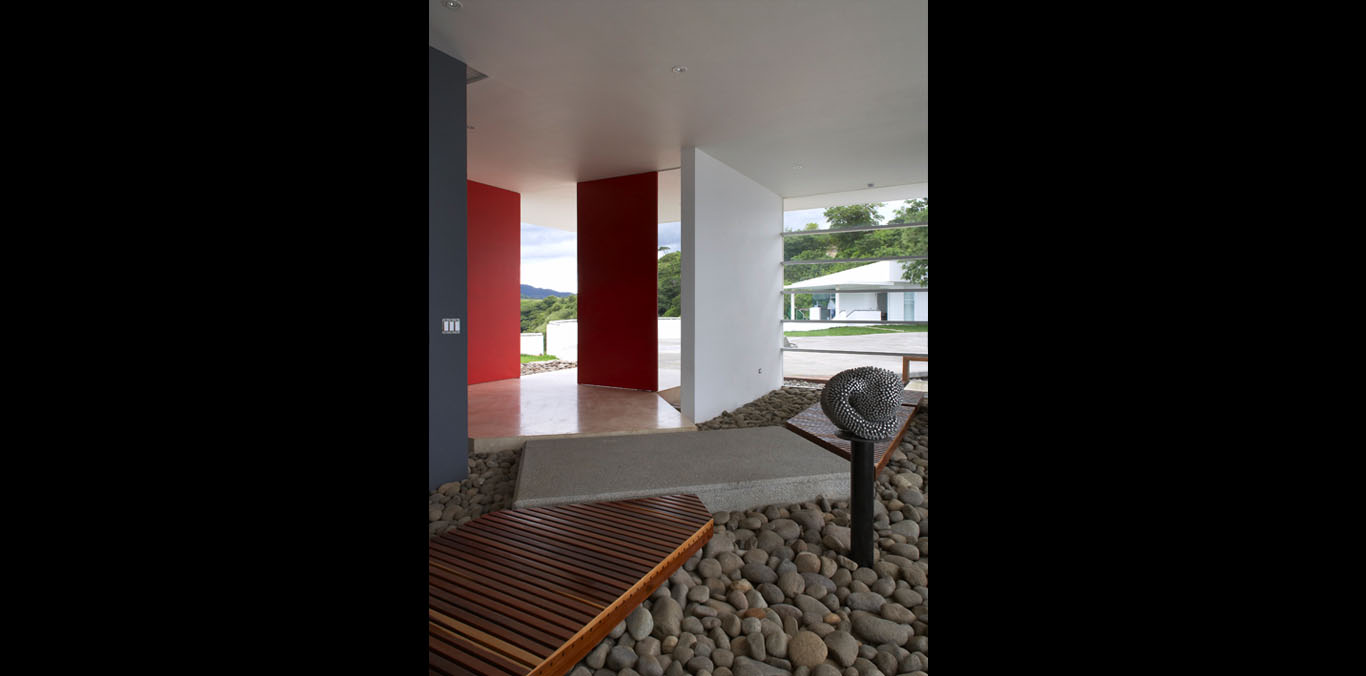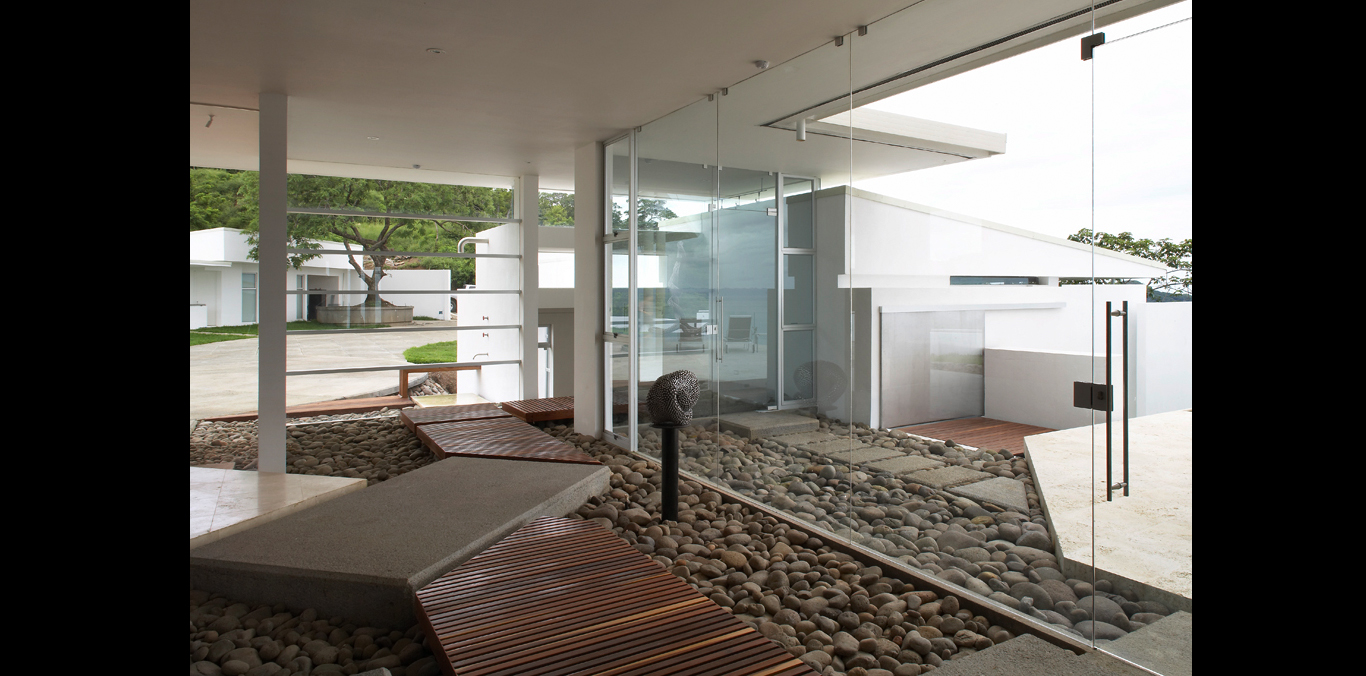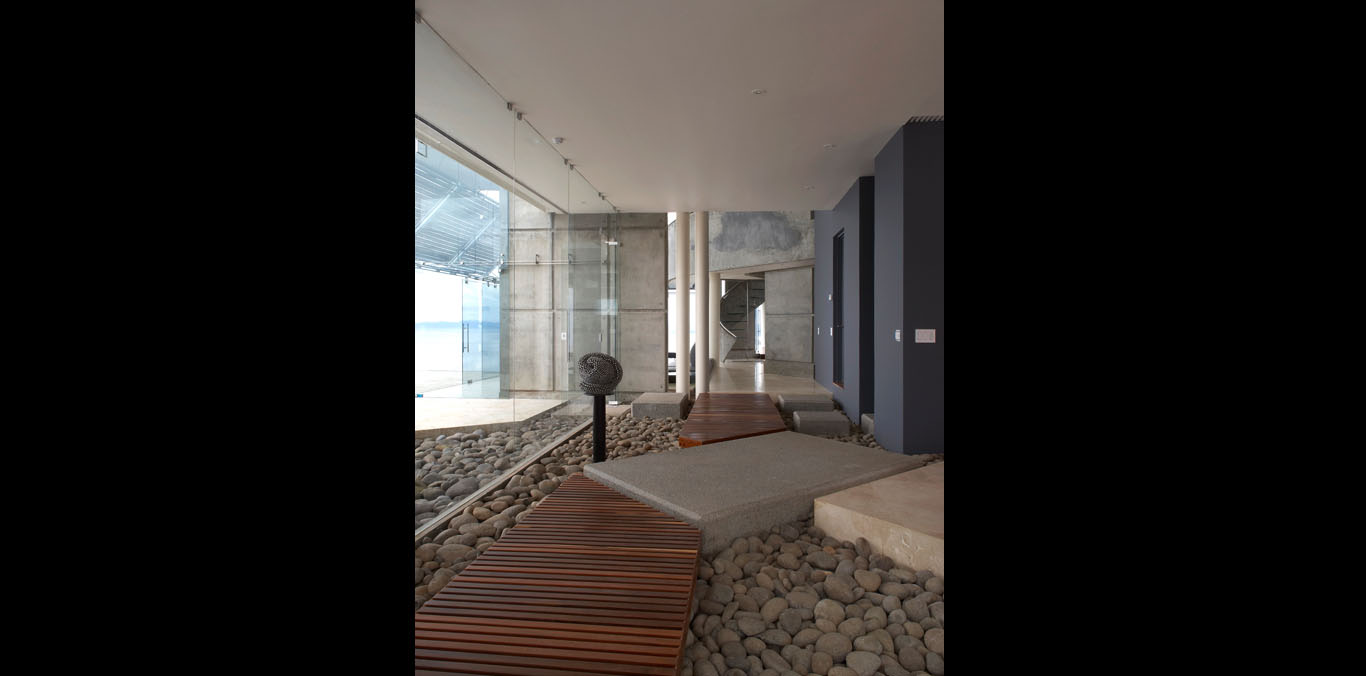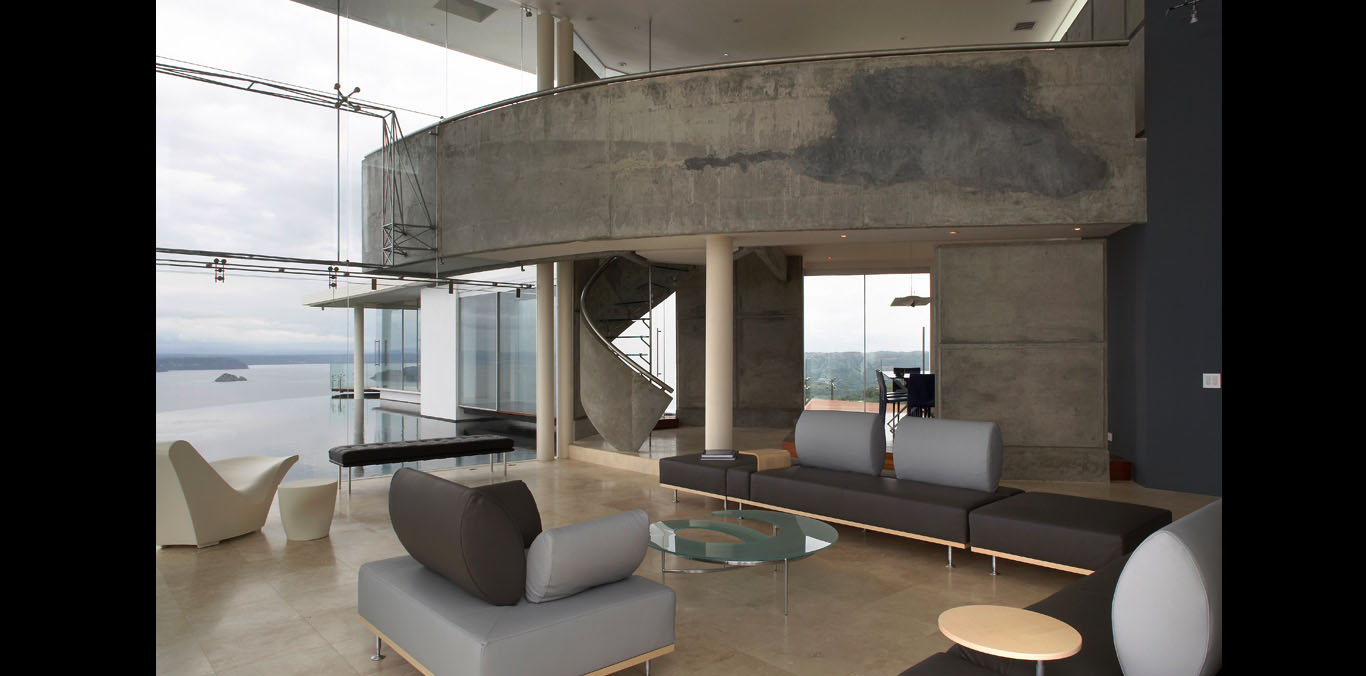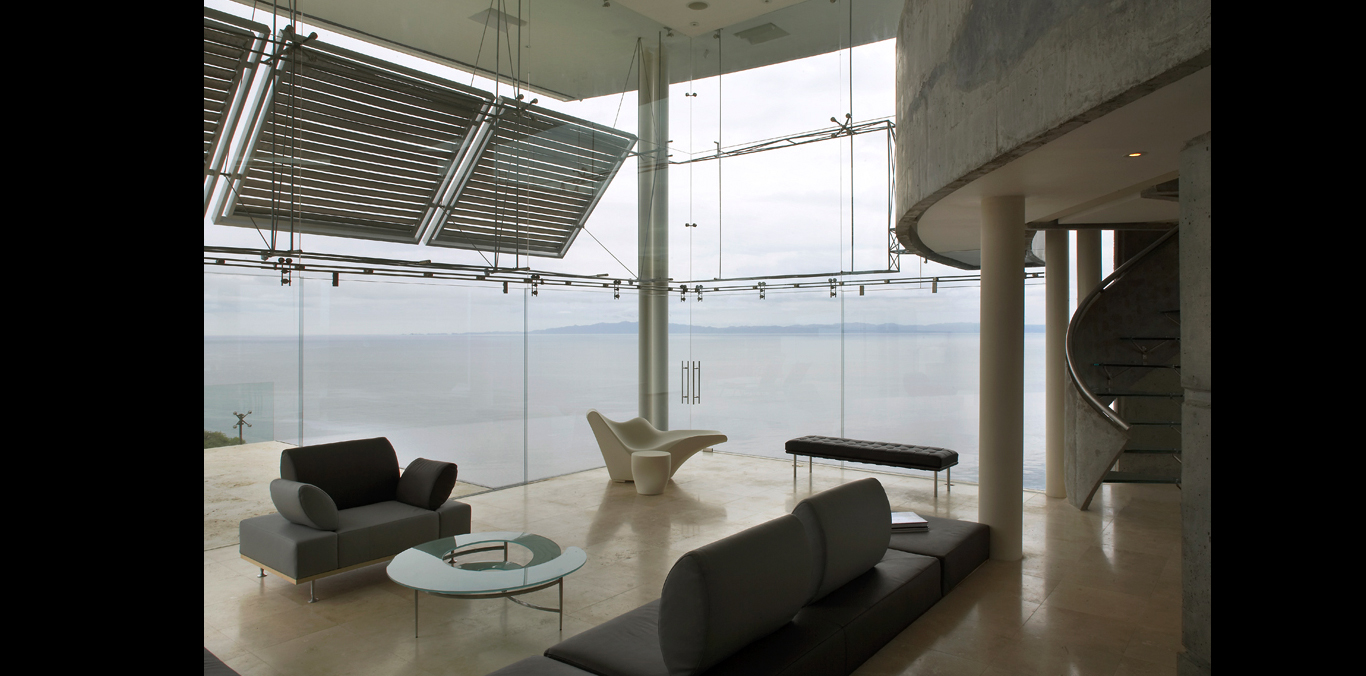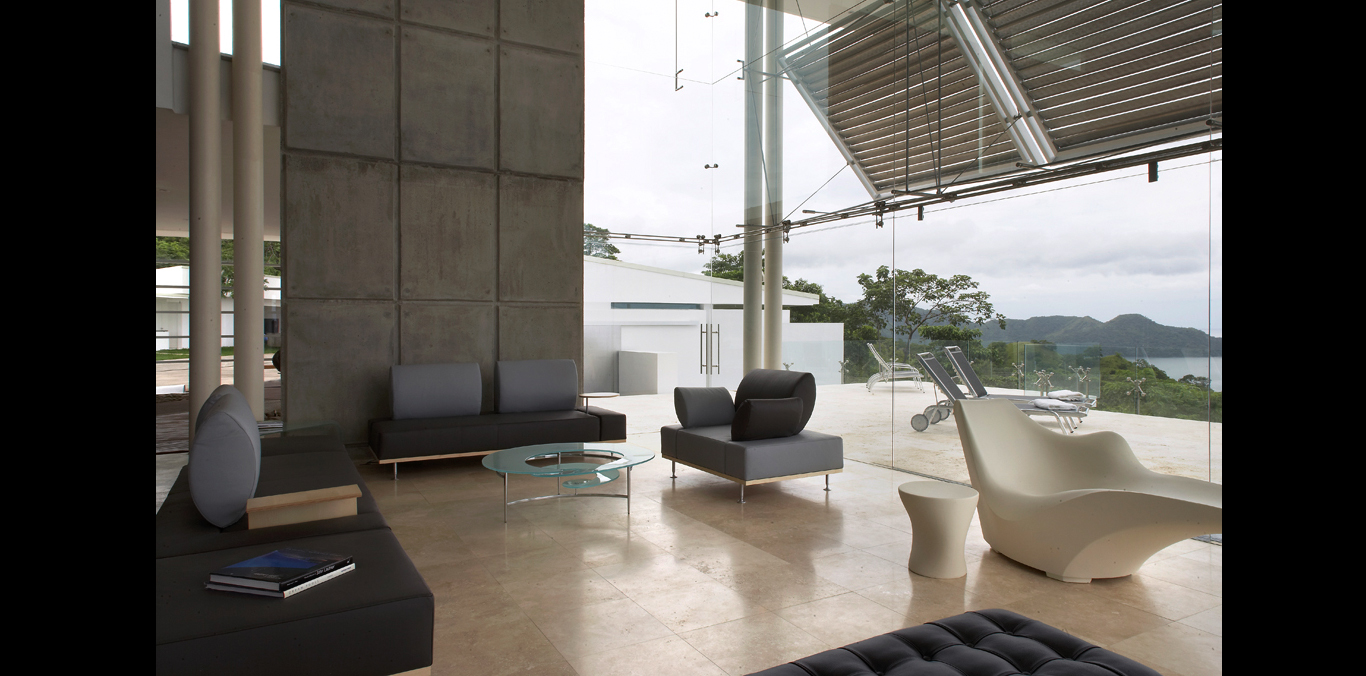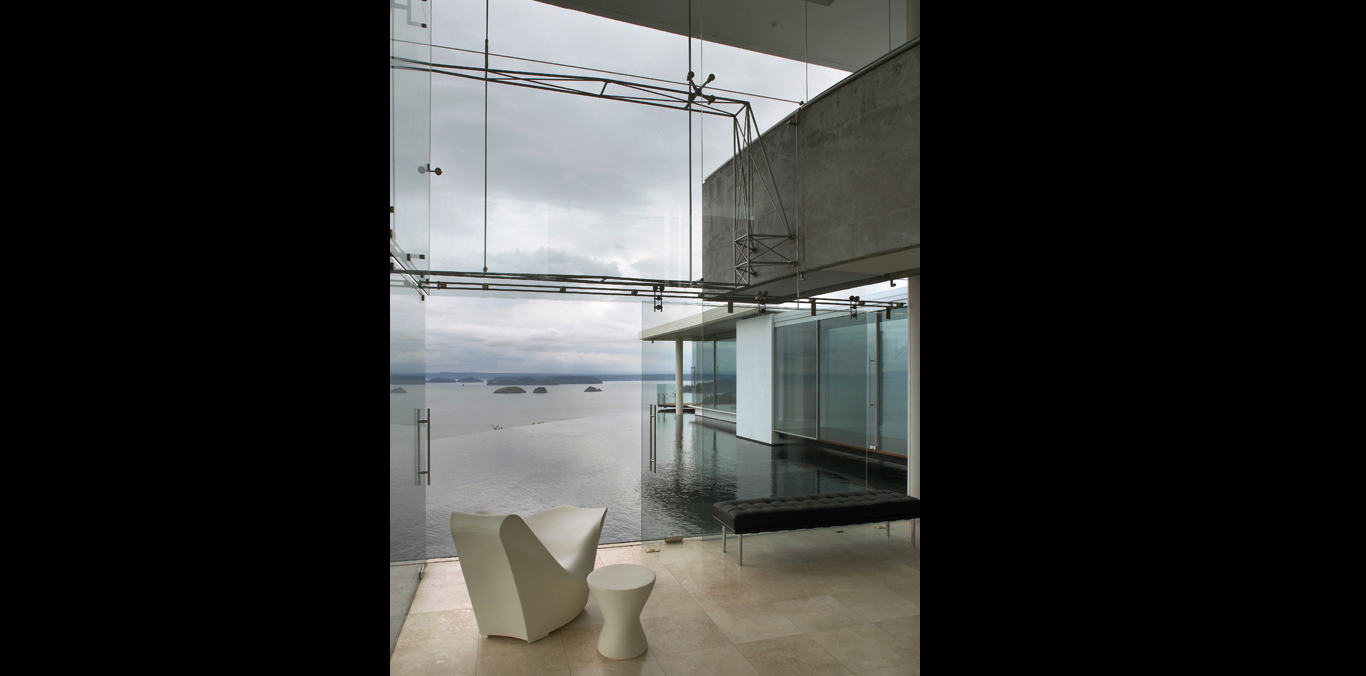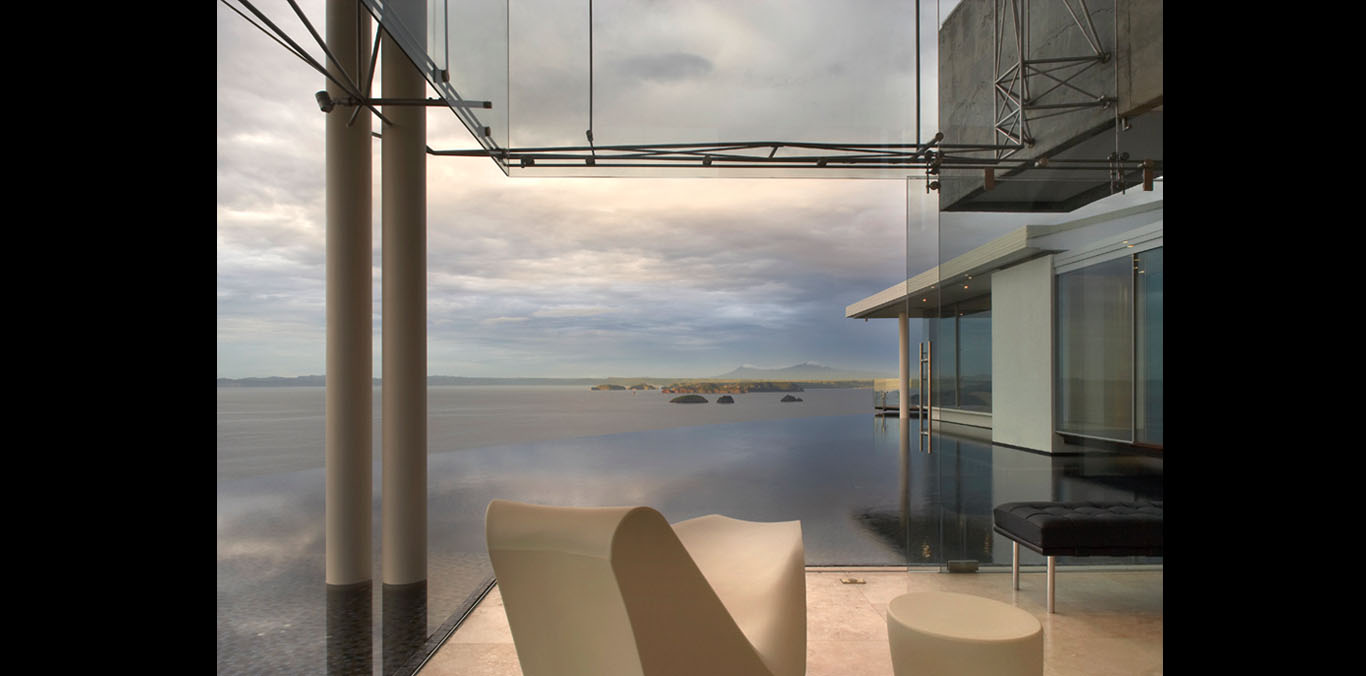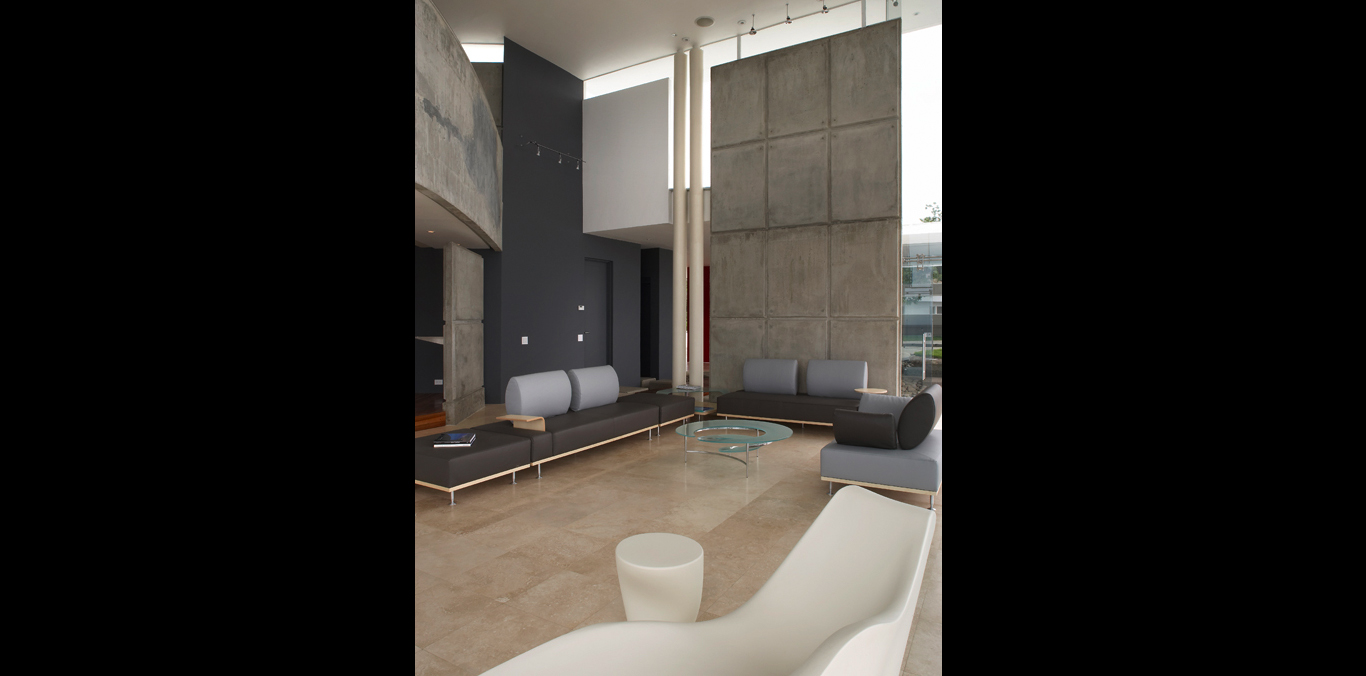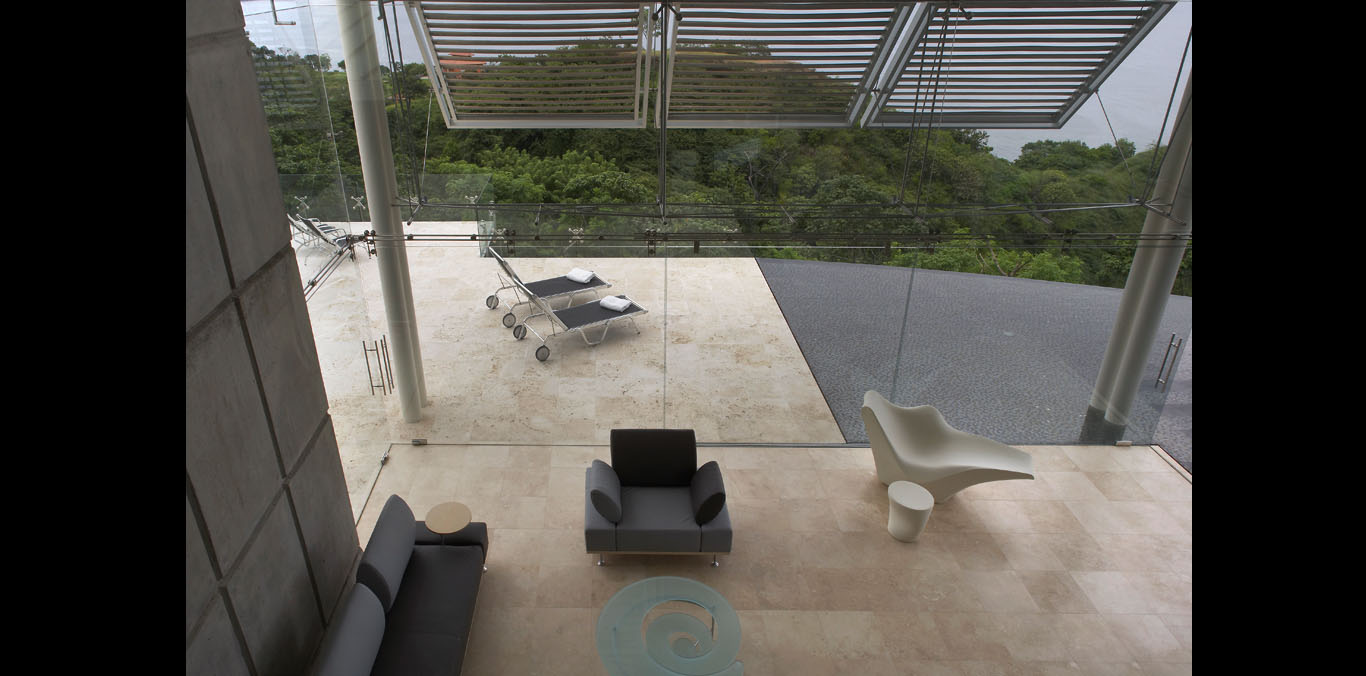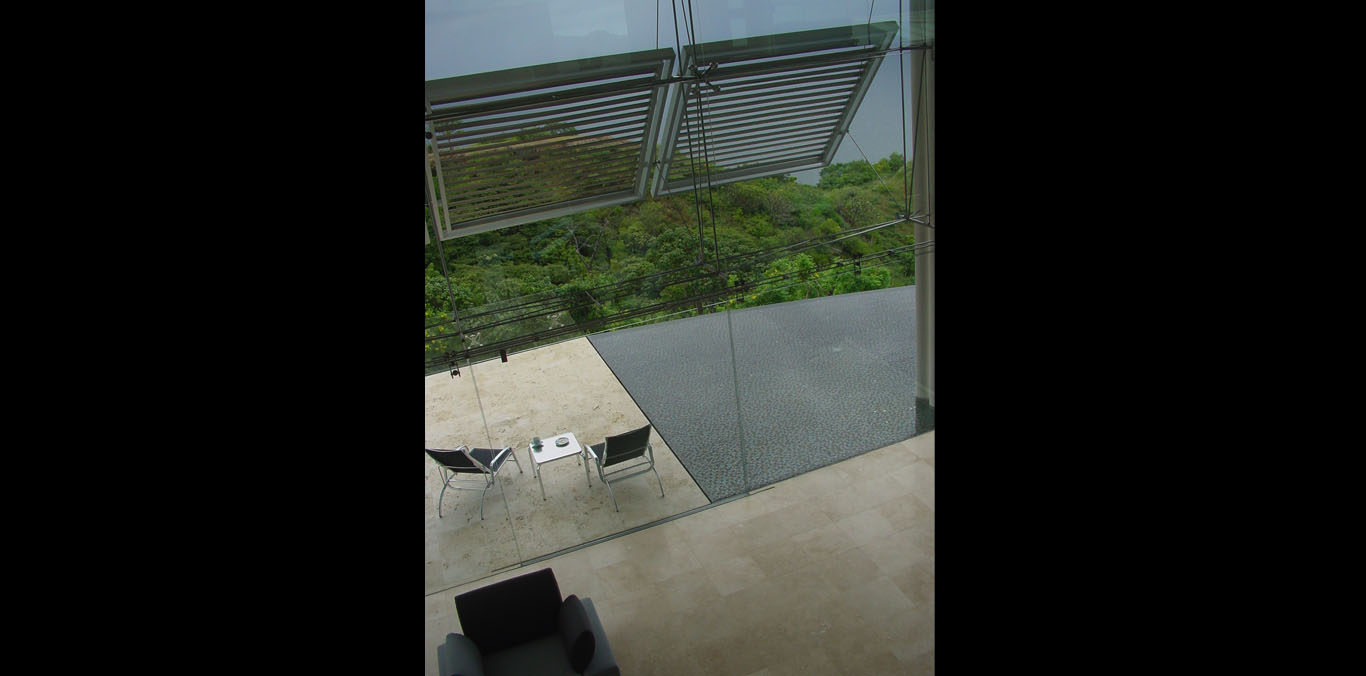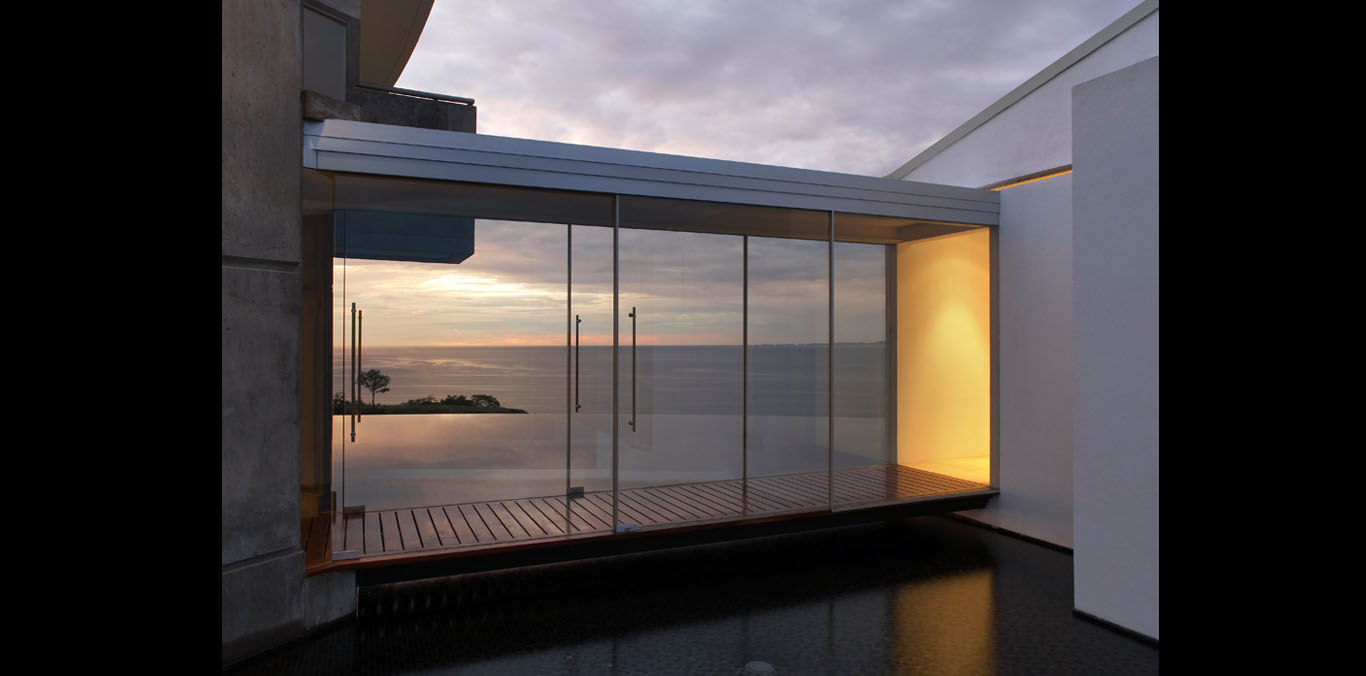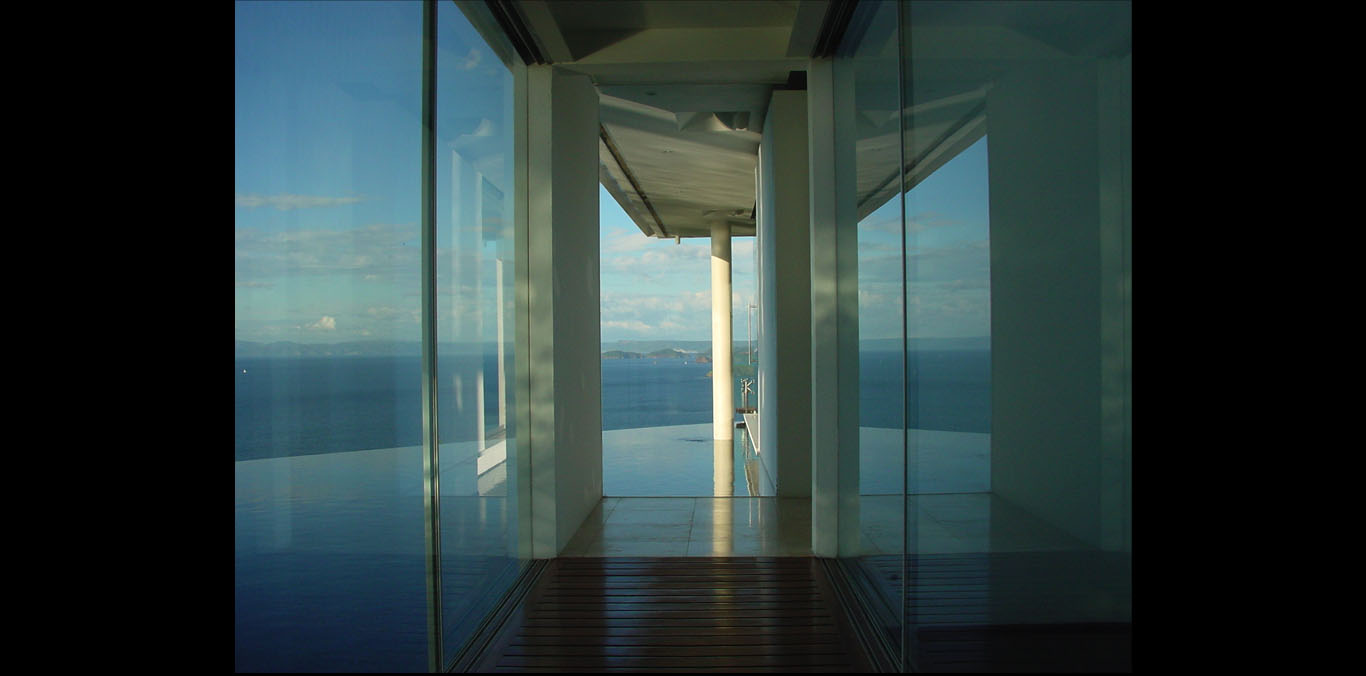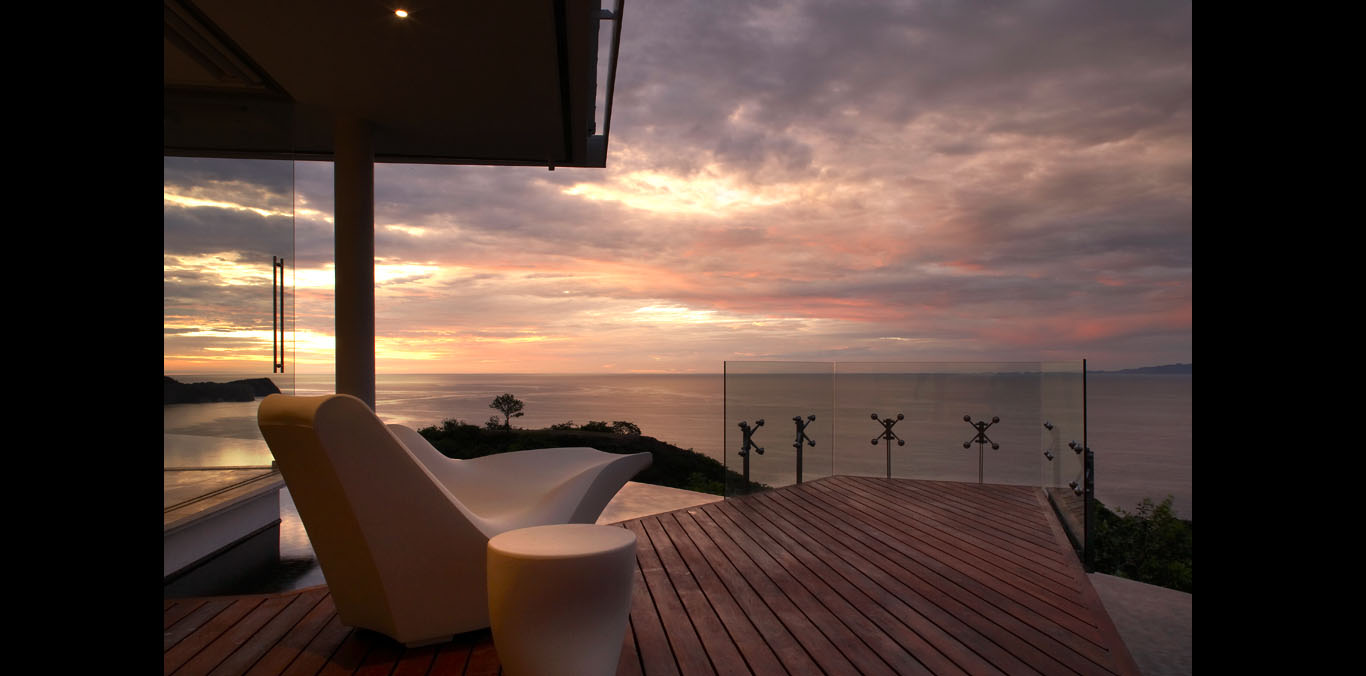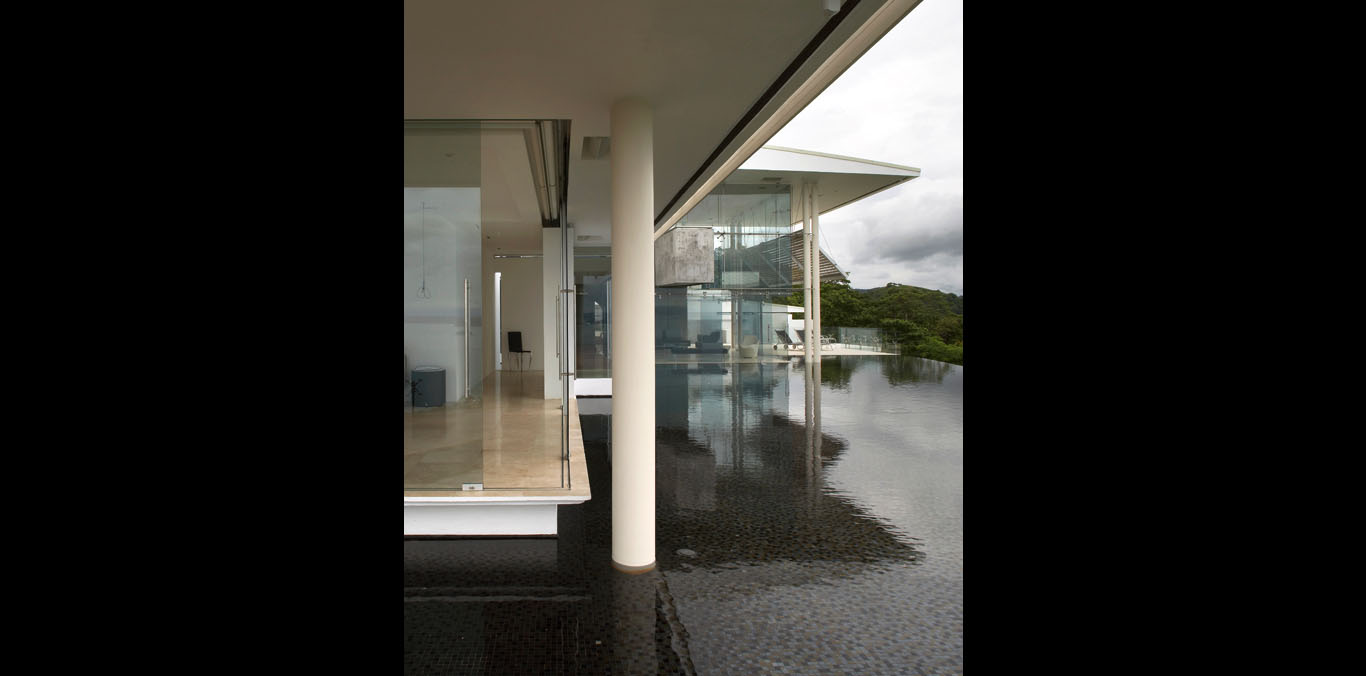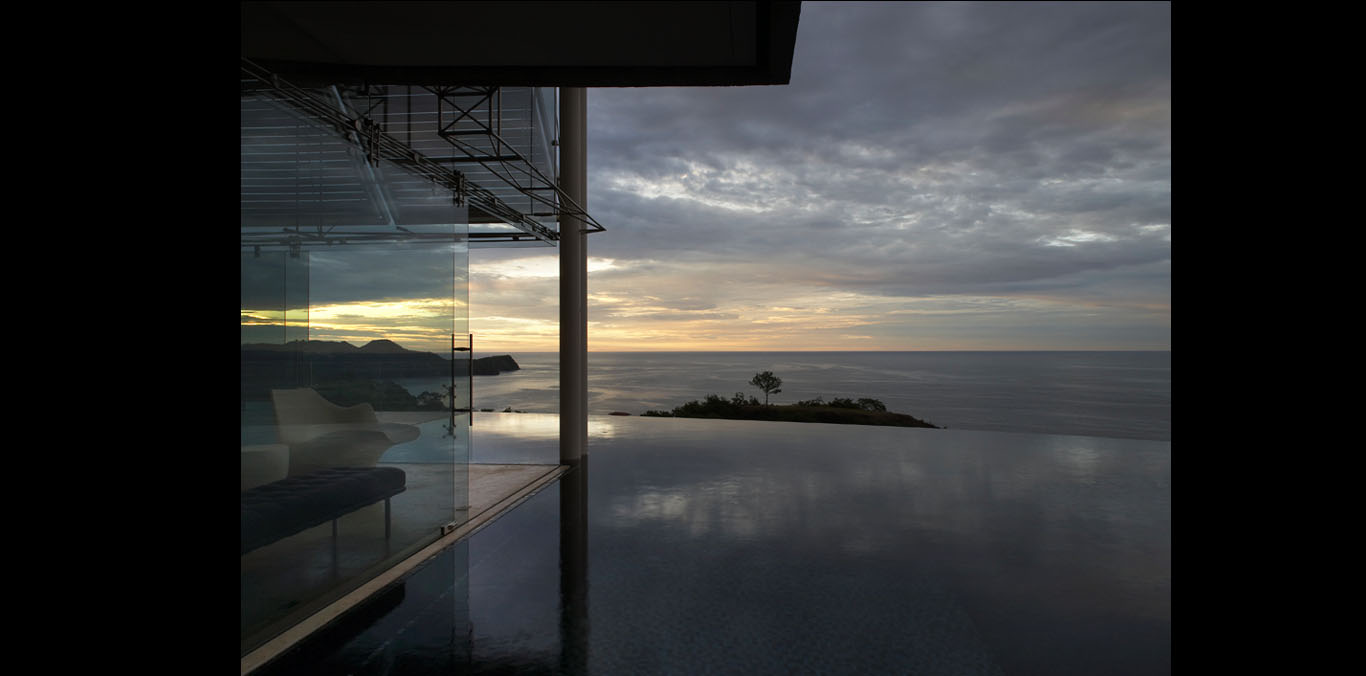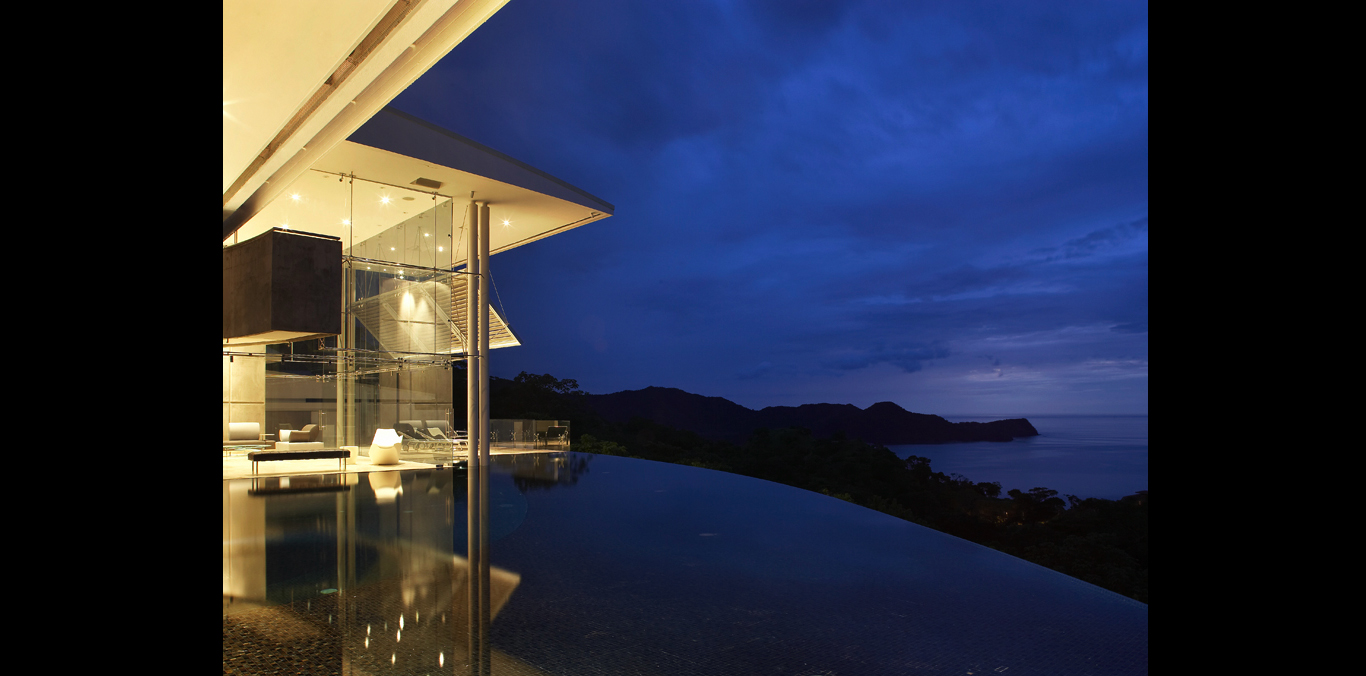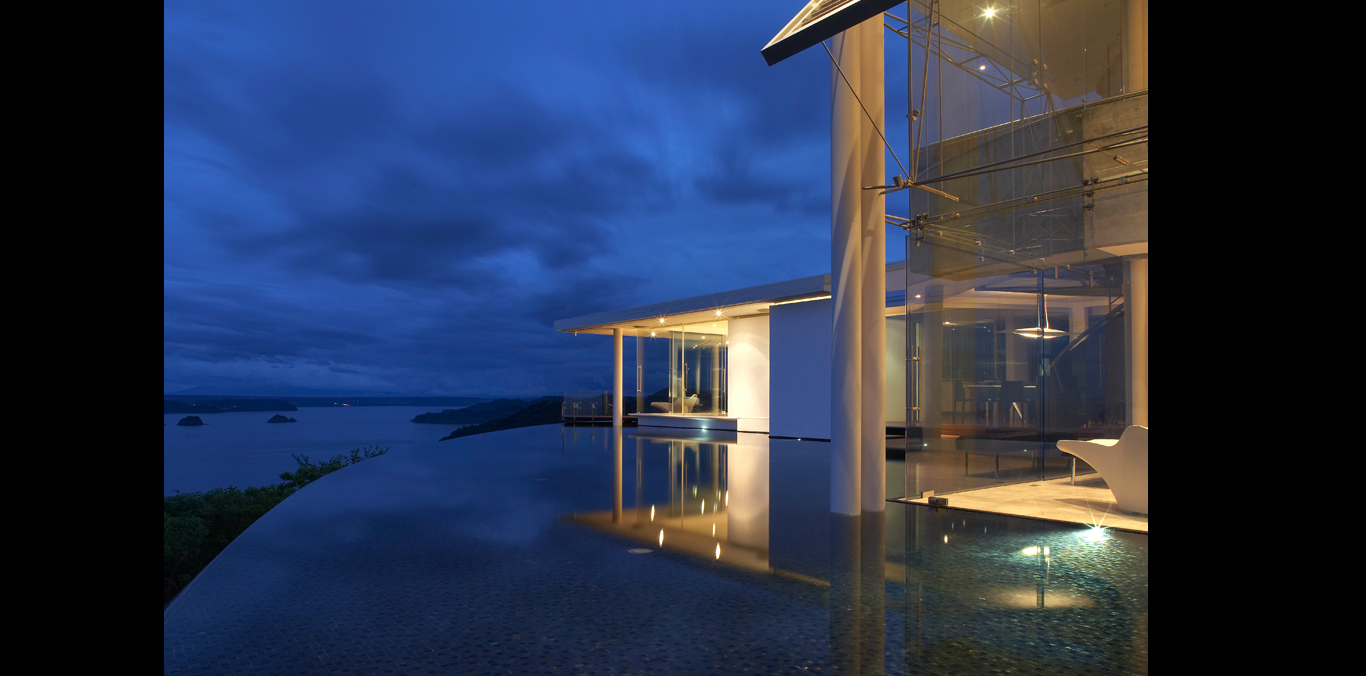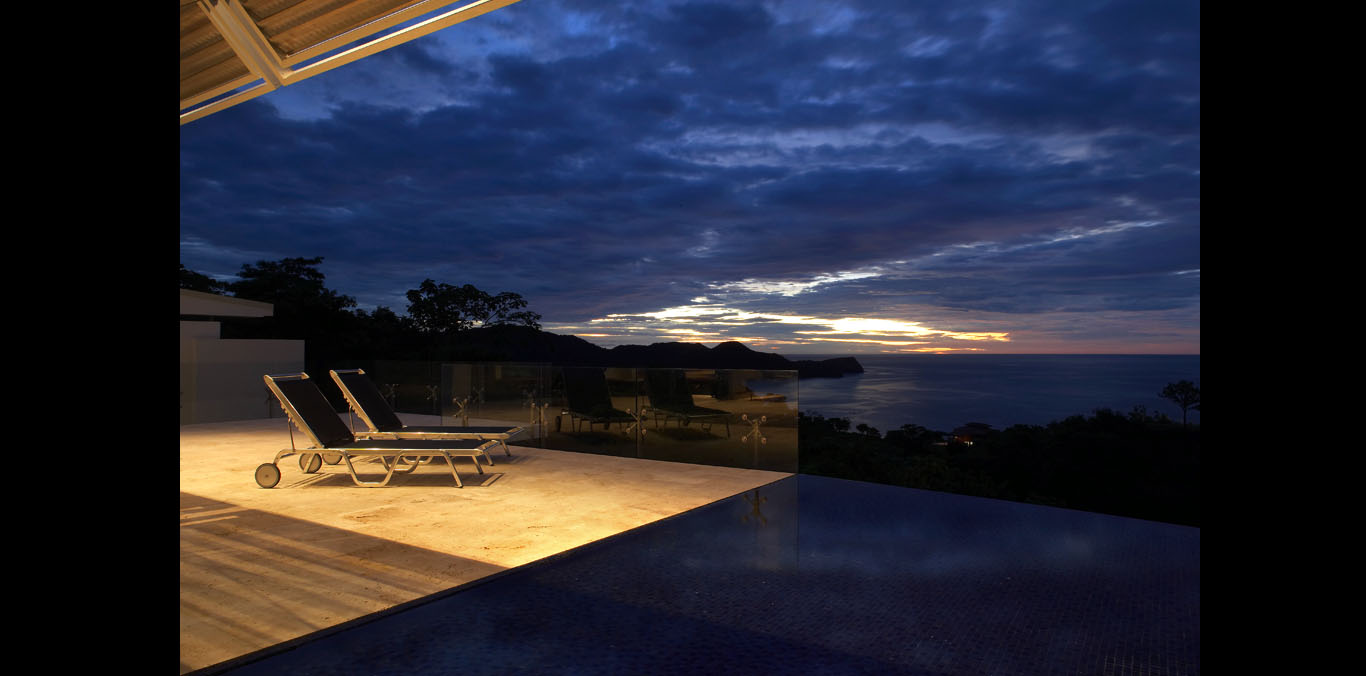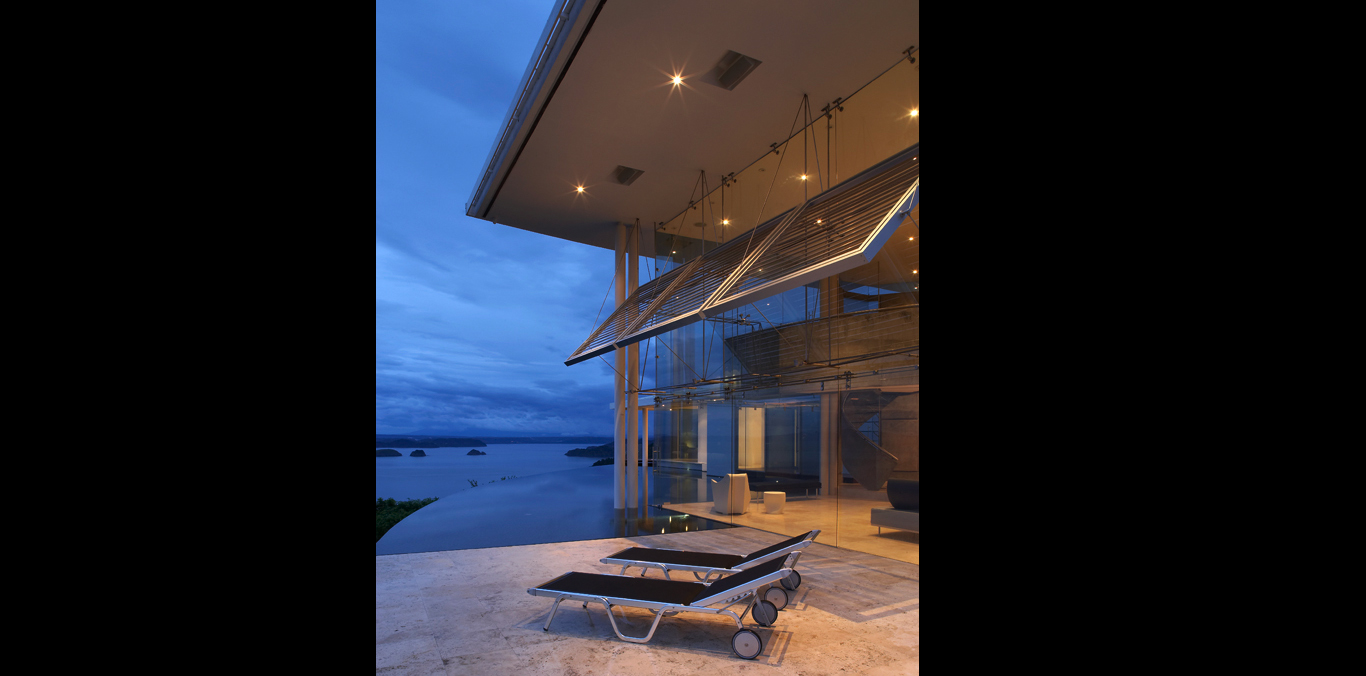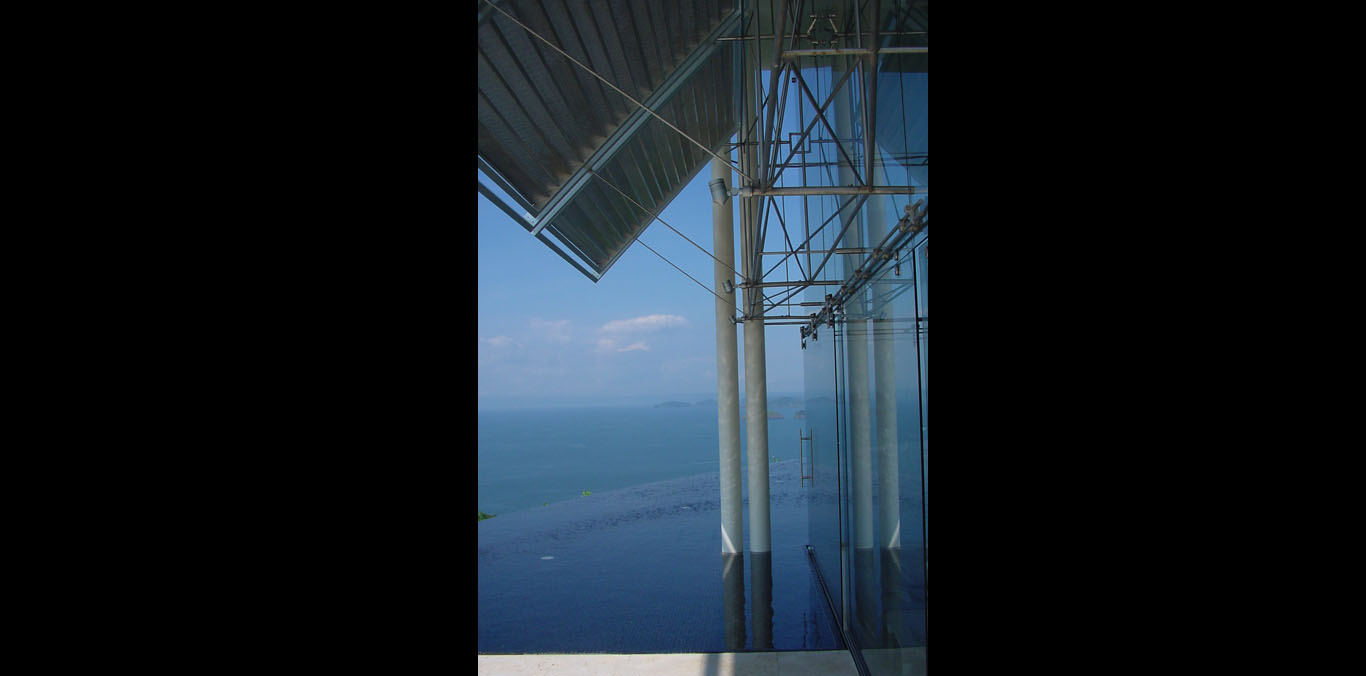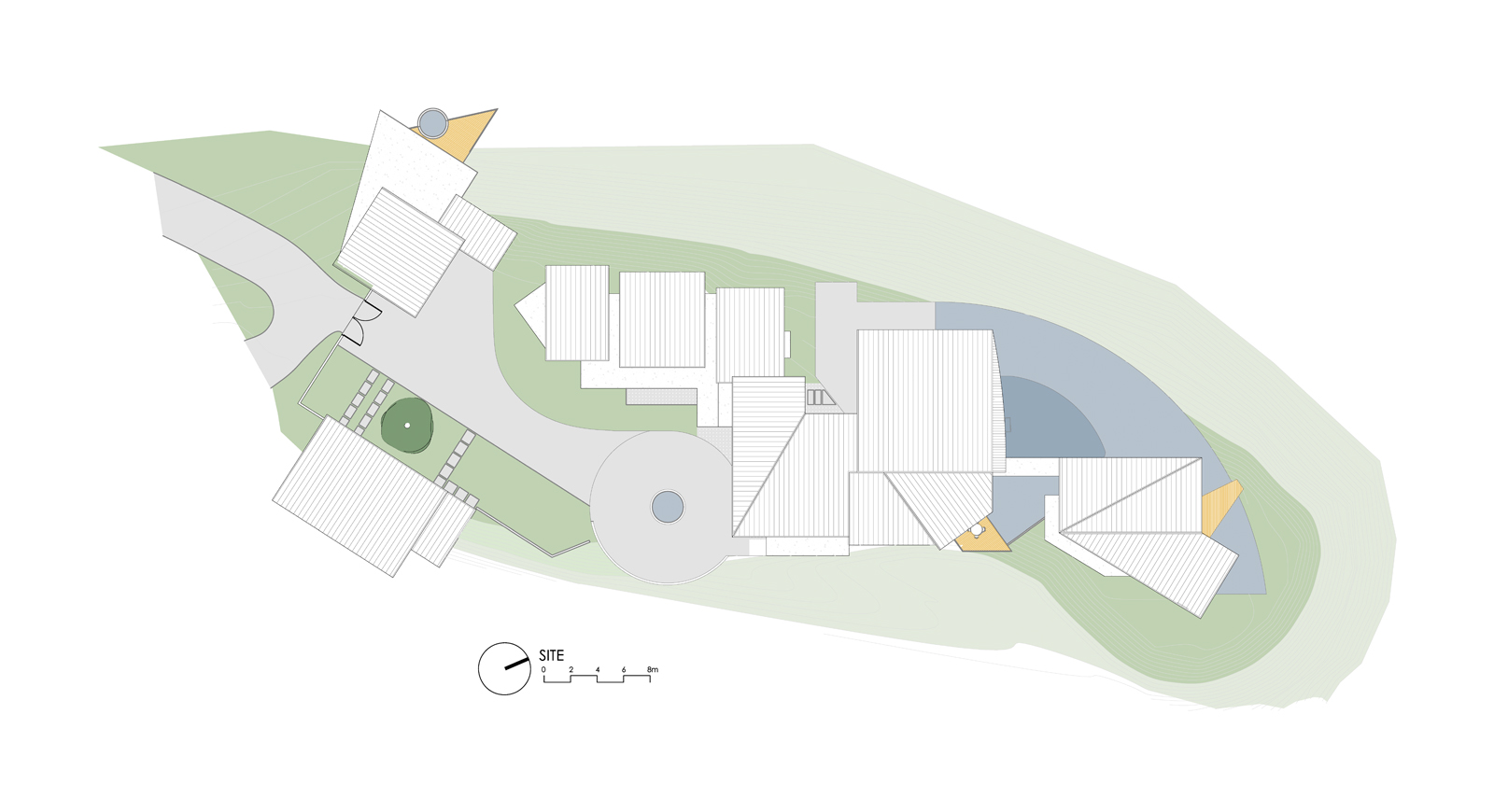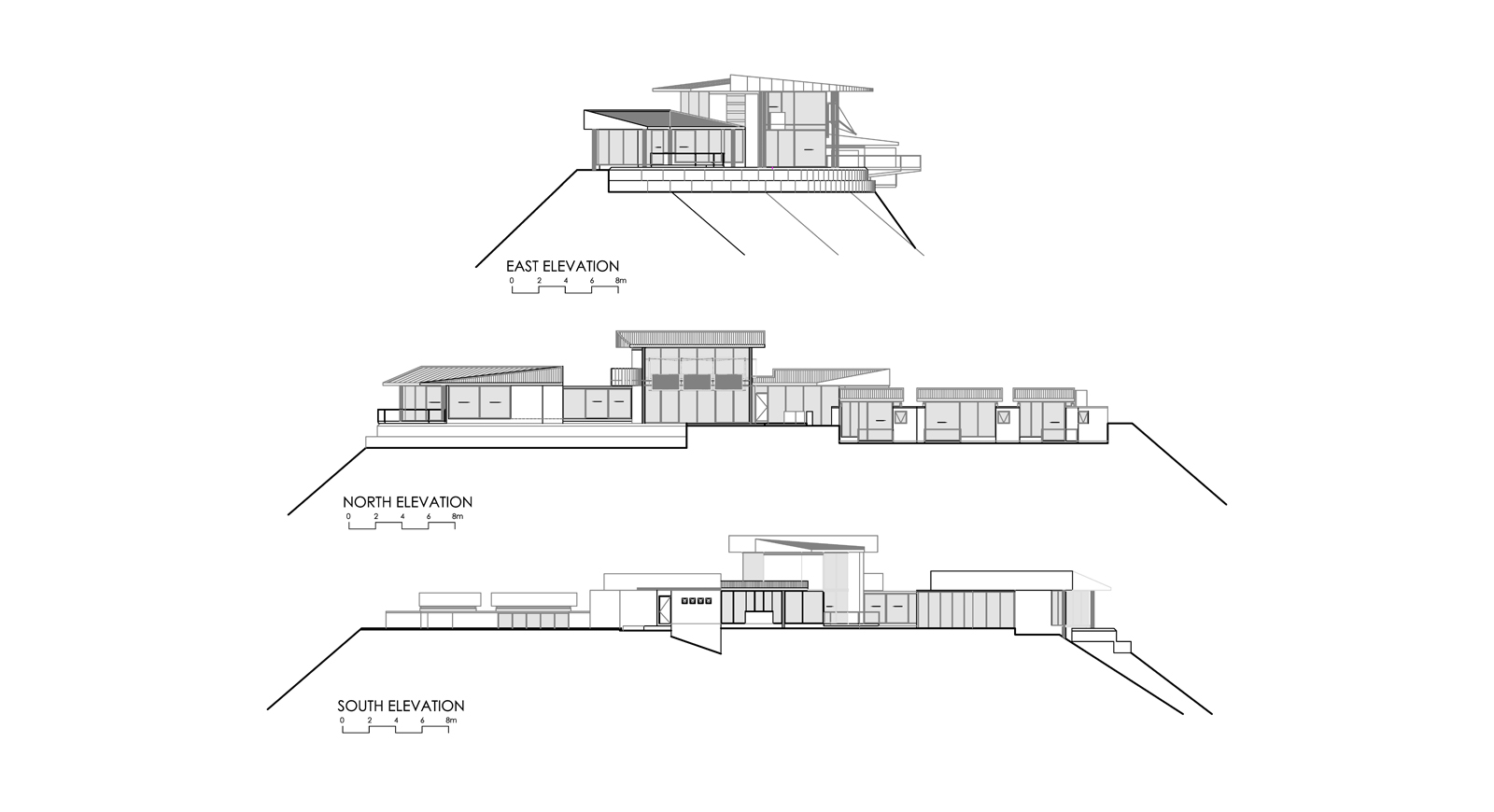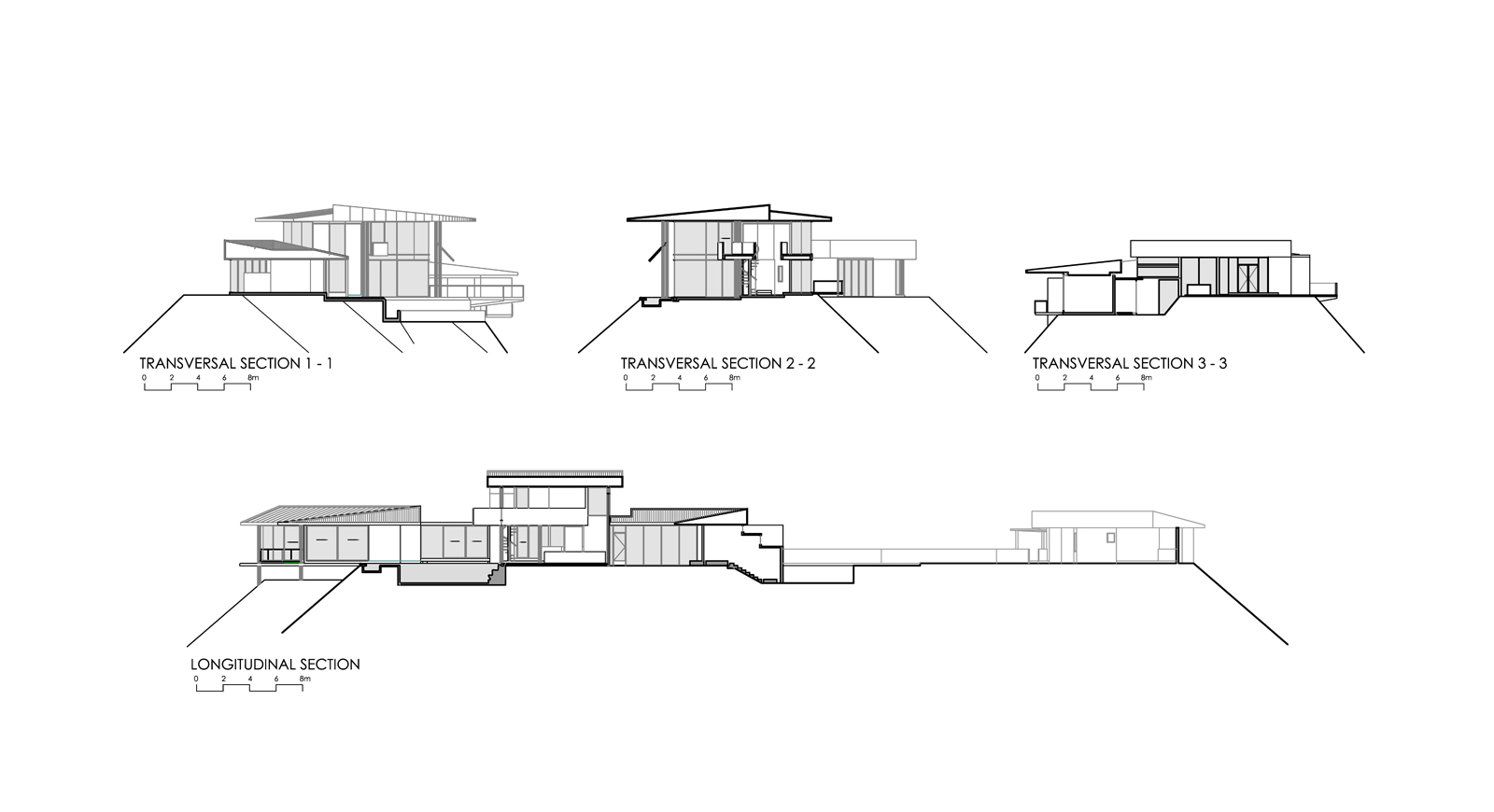 About the project
The House is situated in Guanacaste, a dry tropical province of Costa Rica. It is perched on a large ledge on the north side of a mountain spine that climbs south parallel to the coastline. On the western side it has a spectacular near-180º view of the Pacific Ocean and its coast line, and to the inland side of the spine it looks over a small valley. This means that the house has very different views; the openness of the horizon with the sunset to the west; a group of islands and peninsulas, almost like Zen garden to the north and the more intimate but still very wide open view of mountainside and isolated neighbors to the east.
The long floor plan is a response to the linear topography of the pre-leveled lot, which lead to the house being predominantly on one level with an access road from the main mountain side to the south. From this road, all you see of the house is a higher than wall height two leaf aluminum clad gate and a small surrounding wall. From here you access the courtyard which opens out to the eastern hills while the ocean view   is nearly blocked altogether by the white volumes of the three guest rooms to the west and the main body of the house to the north. From here you can start to see the elements which make up the language of the building, three long white triangular volumes of roofs of the guest rooms floating above the wider, white rectangular volumes, to let light into the interior on the underside of the roofs and make it seam to float. – The dry stone garden entering the house at different places, fusing interior with exterior into one seamless surface and circular columns holding up white triangular volumes of roofs.
To the right of the entrance is the guard's house and to the left is the garage and a stair way beside that leads to a small gymnasium.
The main entrance is marked clearly by the contrast of the red double doors and the large horizontal.
Glimpses of the interior transition elements which make up the connecting corridors – wooden bridges above the stones are seen through large windows, and circular columns holding up triangular volumes of the roofs.
Near the gate is the garage roof and beyond the entrance is seen the roof of the main living space of the house.
Publications
Ficha del proyecto:
Año de Construcción: 2005
Diseño arquitectónico: Arq. Victor Cañas
Arq. Andrés Cañas
Arq. Ricardo Chaves
Diseño estructural: Ing. Ricardo Solano
Diseño eléctrico: Ing Roberto Vargas Dengo
Diseño mecánico: Ing Elmer Arias
Diseño técnico de piscina: Ing Juan Roca
Diseño de ventanería: Arq Andrés Cañas
Arq. Rodolfo Vargas
Asesoría diseño interior de baños: Artiv Design
Asesoría diseño de iluminación: Arte en Luz Aviv Design Life Style
Diseño electrónico: Nils Pinagel
Fotografía: Jordi Miralles, Victor Cañas