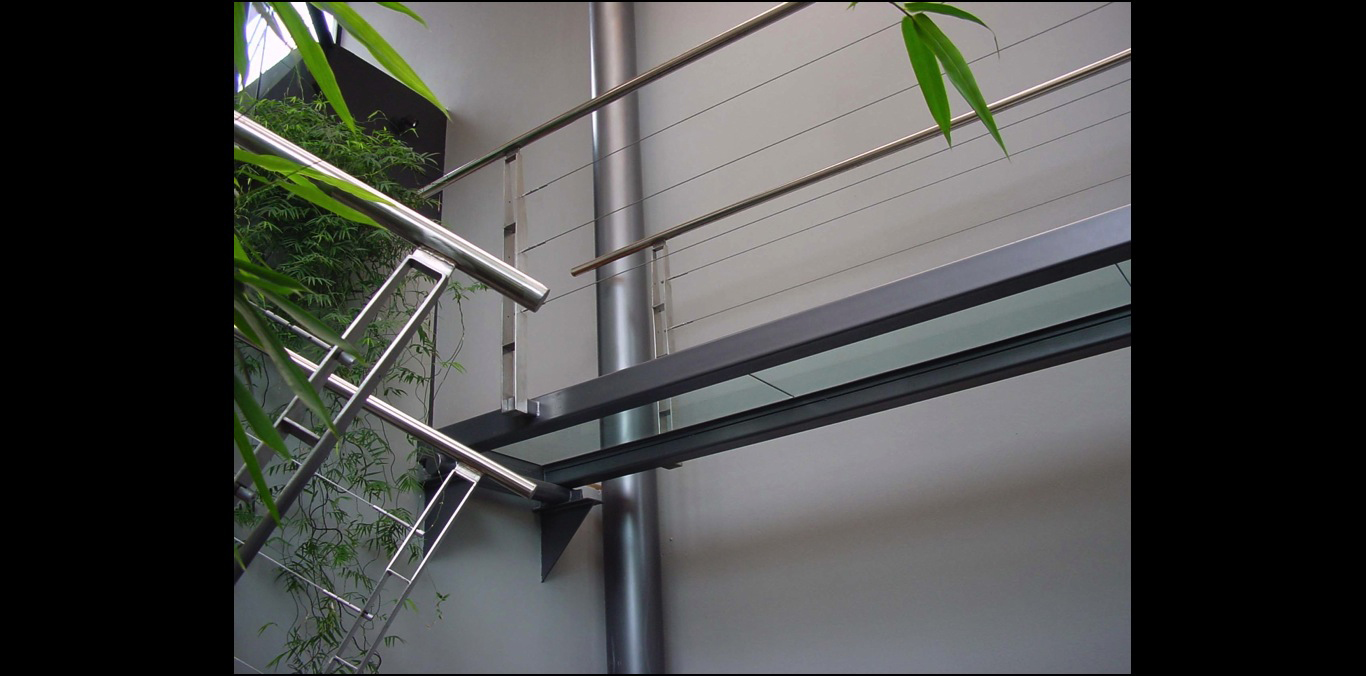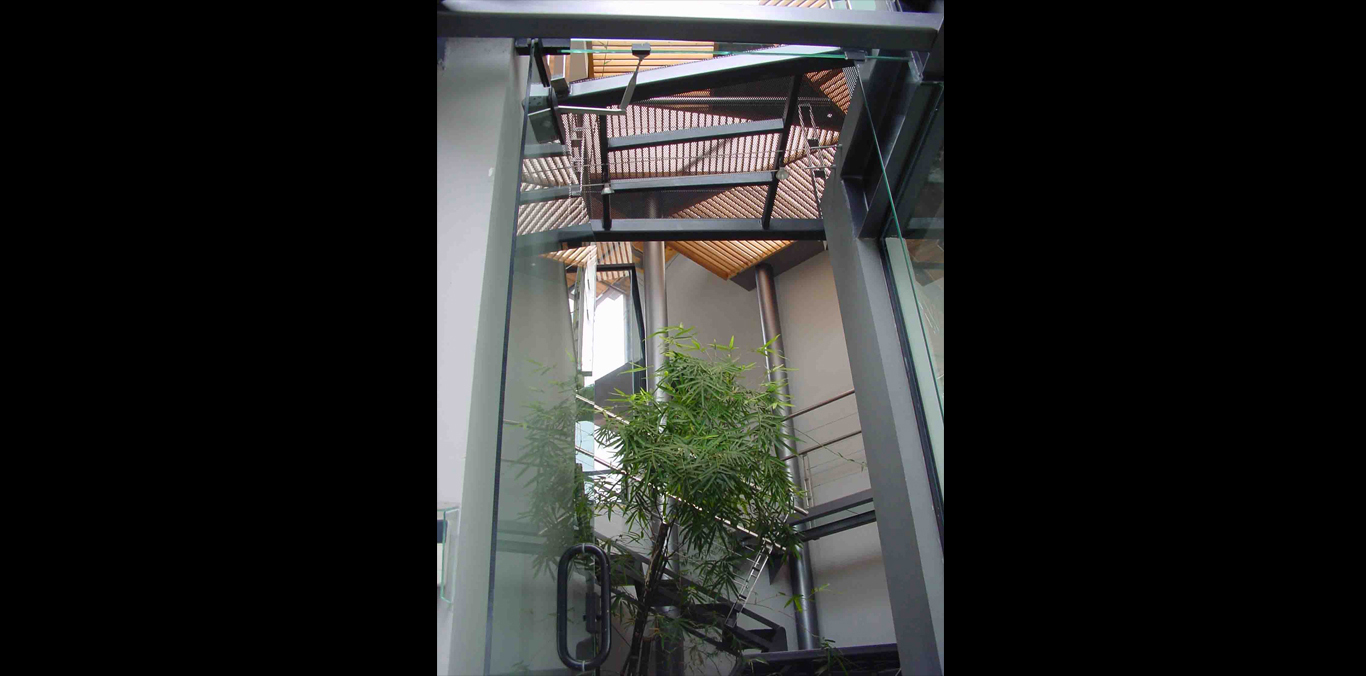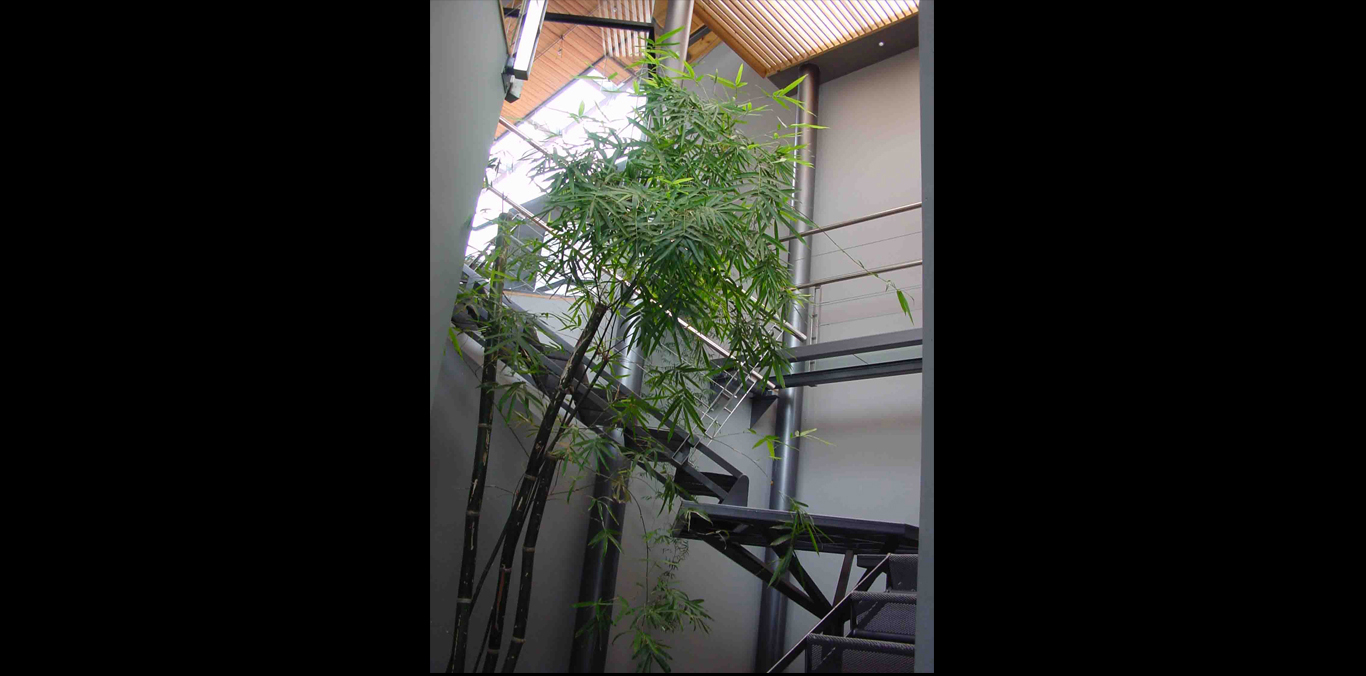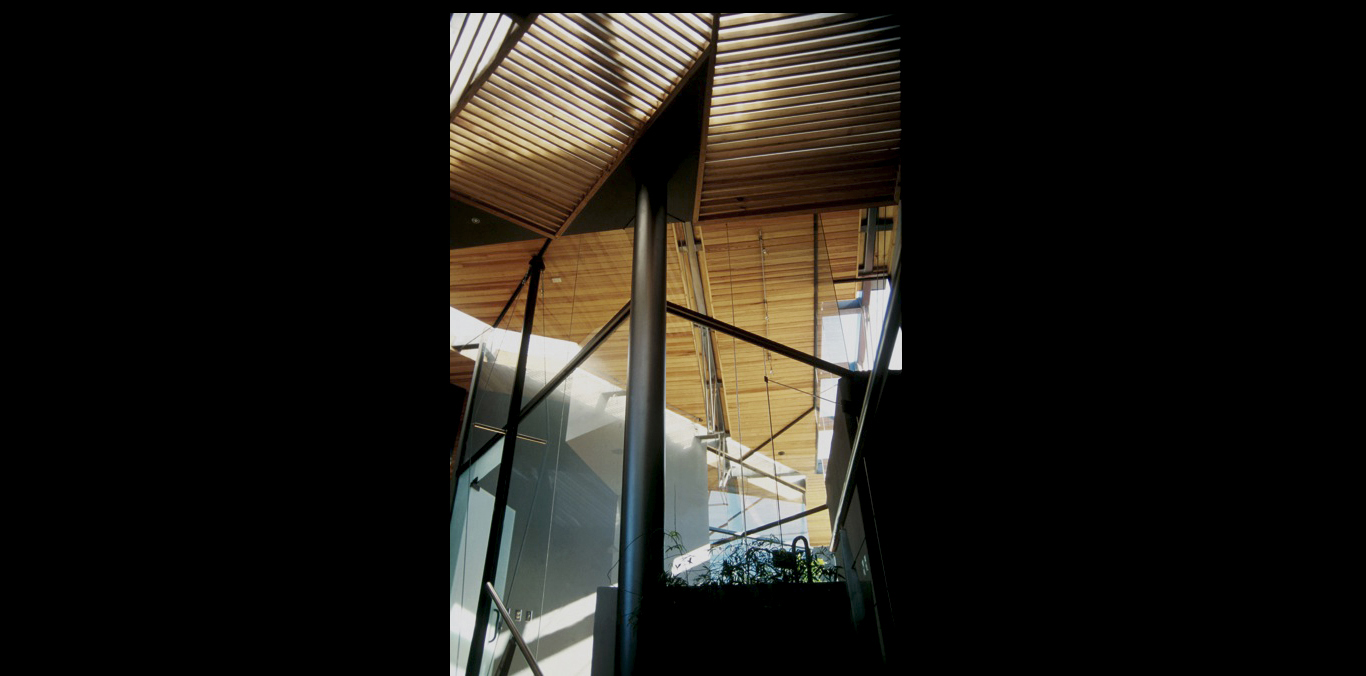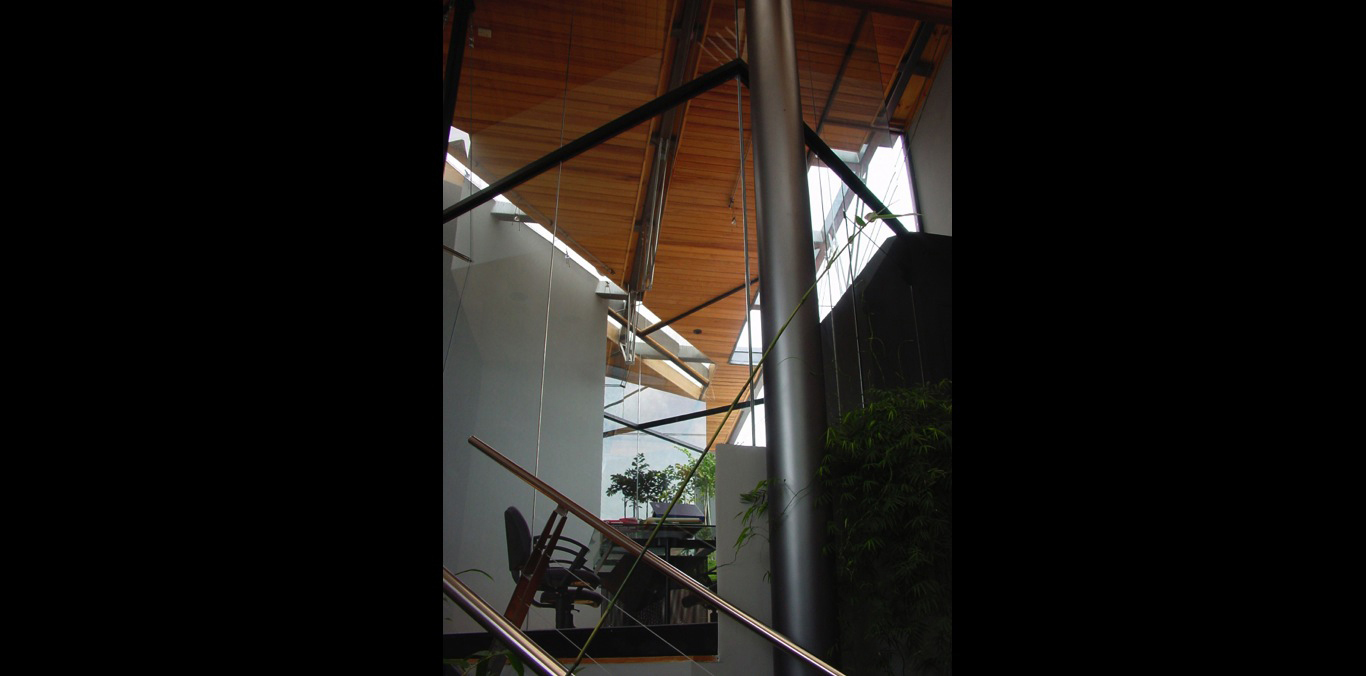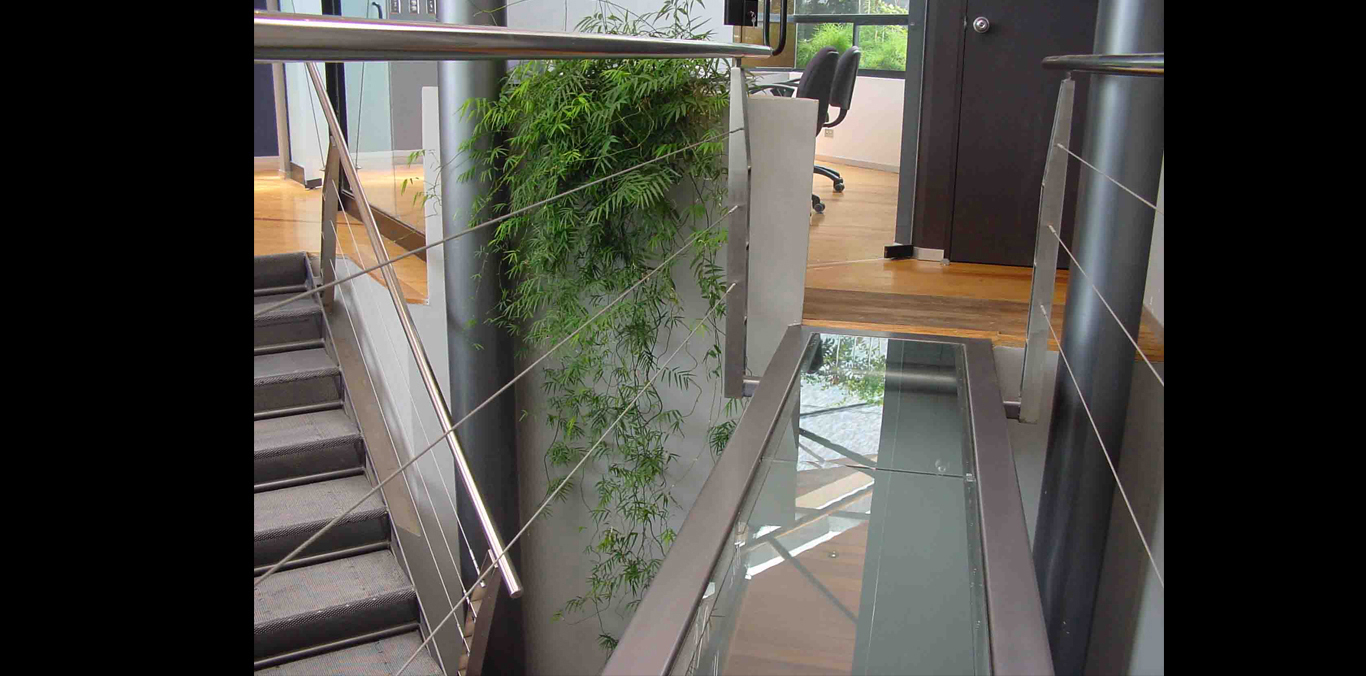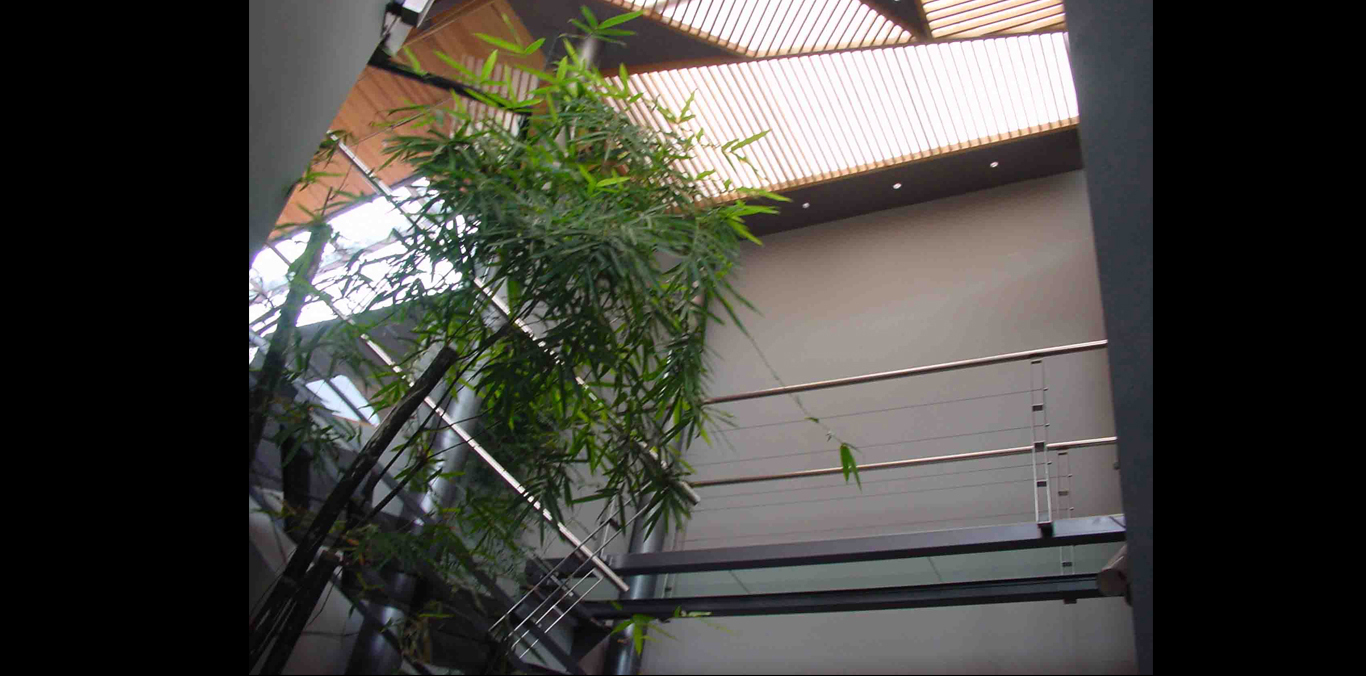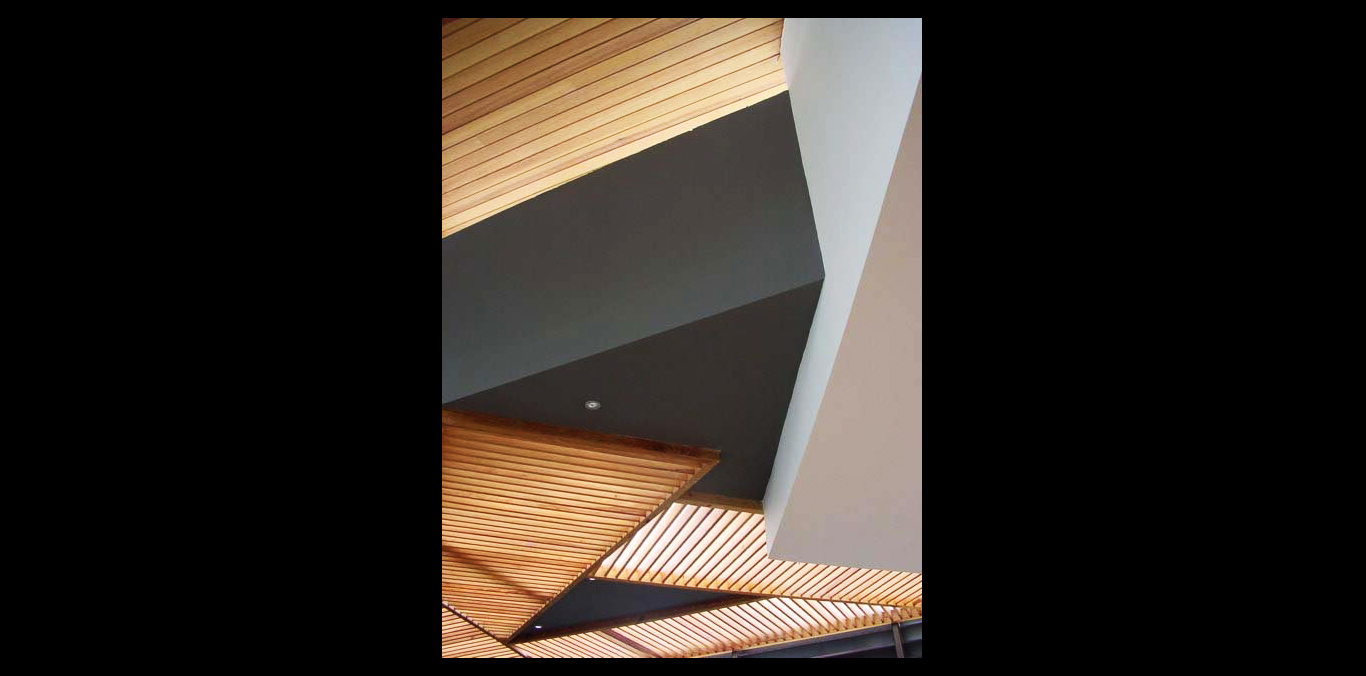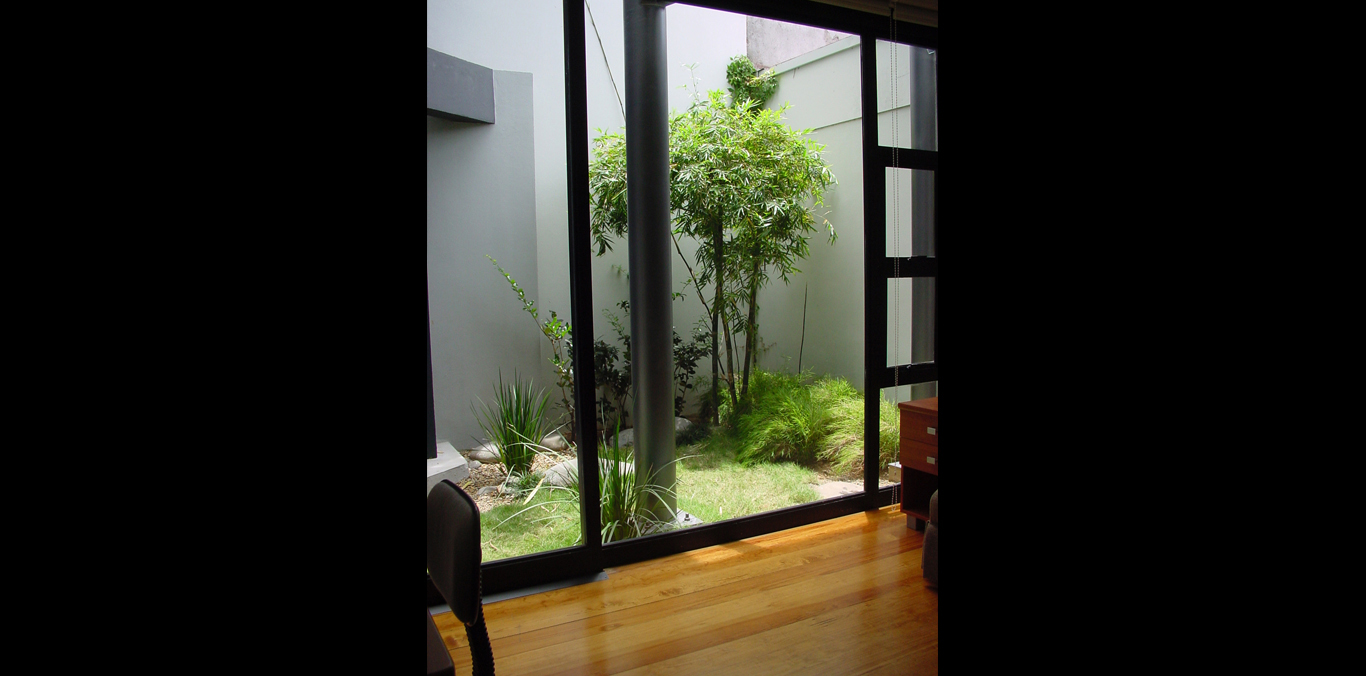 About the project
Here are two front doors to the project, one for the downstairs apartment and the other for the upstairs mechanical engineering office.
The apartment is modified existing house, the bedrooms were upgraded by enlarging the openings to the back garden and the kitchen was integrated with the social areas.
The offices are accessed via a double height garden/ hallway with metal stairs which is below a glass bridge. This skylit space is the heart of the project, it separates and articulates with bridges, the main office with the reception and the meeting room. The skylights mirror the bridges and the stairs, making the space very dynamic. The skylight is also used to ventilate the building, as it opens to the roofs. The ceilings are wooden clad, contrasting with the metal and glass details of the building.
The main office is hierarchically the main volume, with very high ceilings and windows, underlined by the outward slanted and floating roof line, metal parasols and tension elements on the facade. On the facade are operable wooden louvres below the glass facade behind the metal grate.
The more private areas – the draftmans' office and the meeting room are in the back behind a diagonal wall with a parallel skylight on both sides.