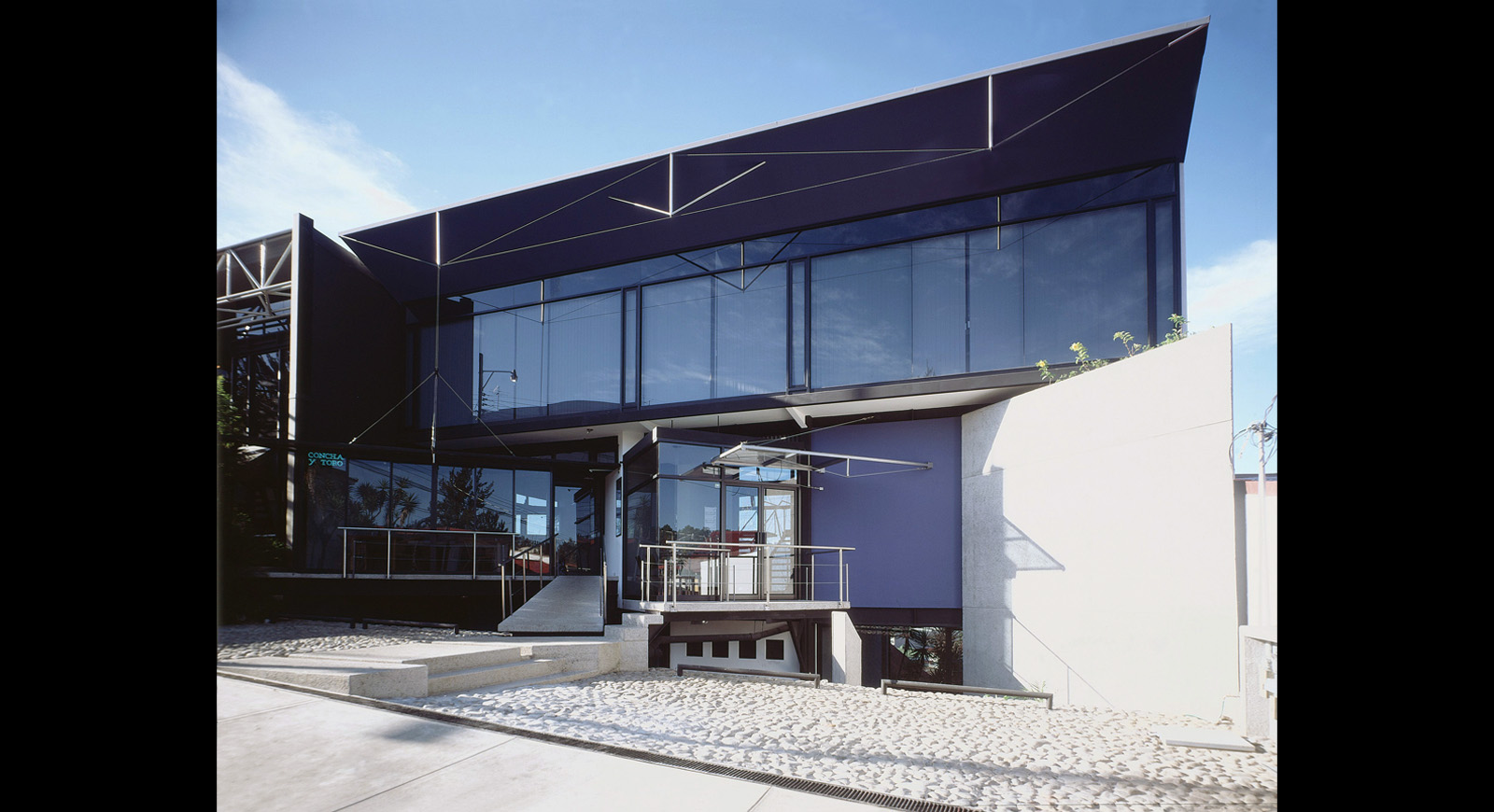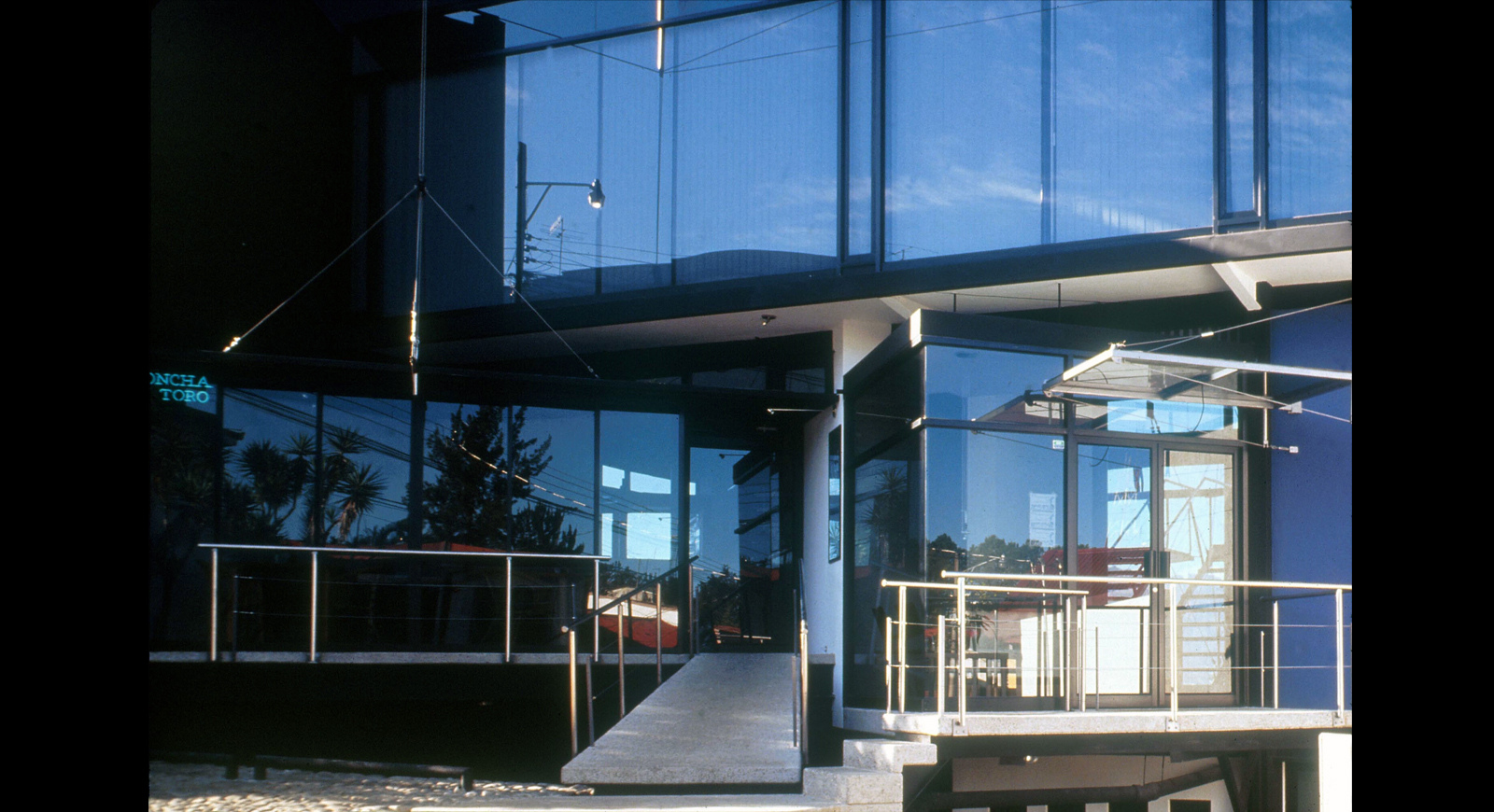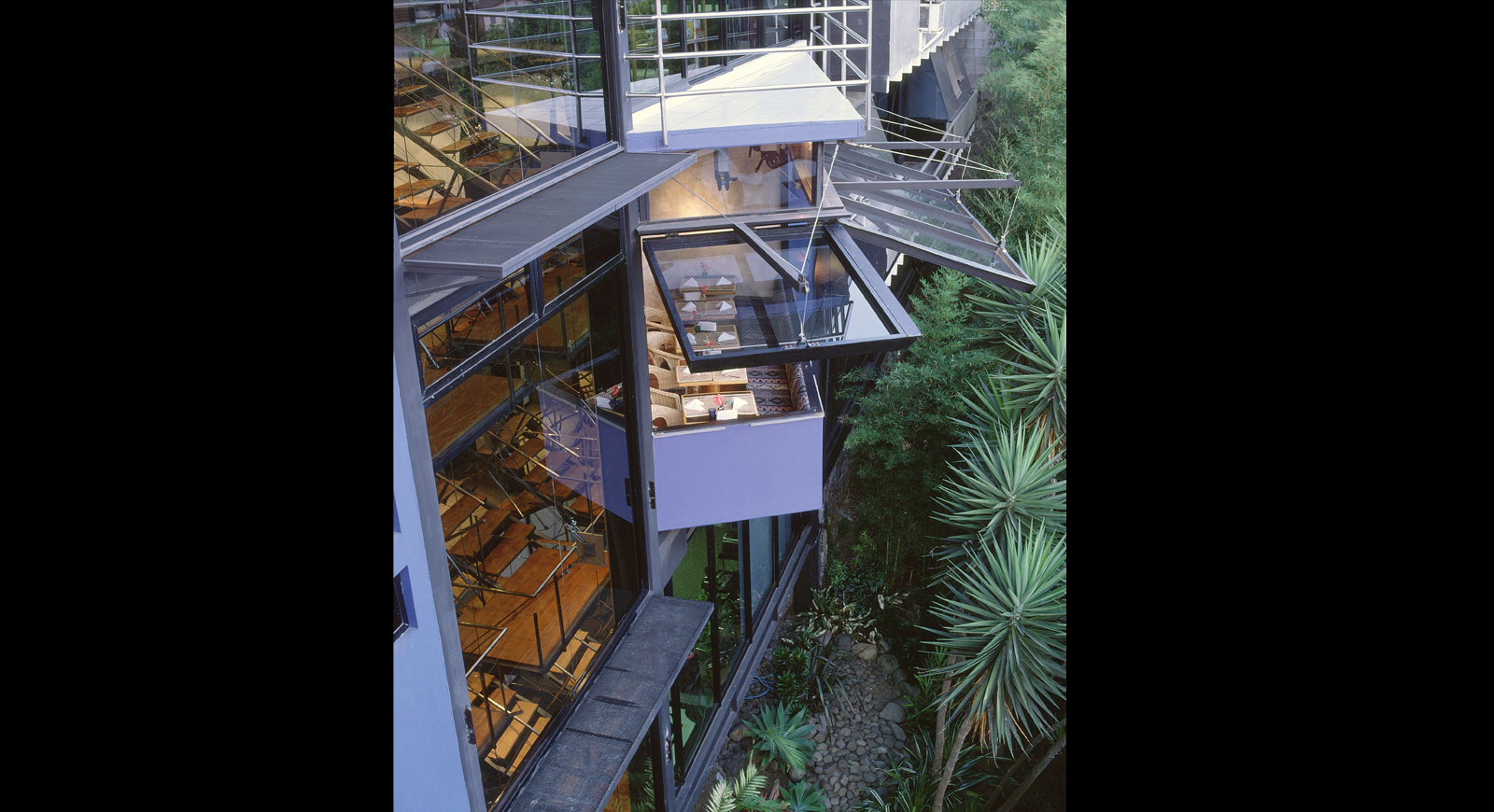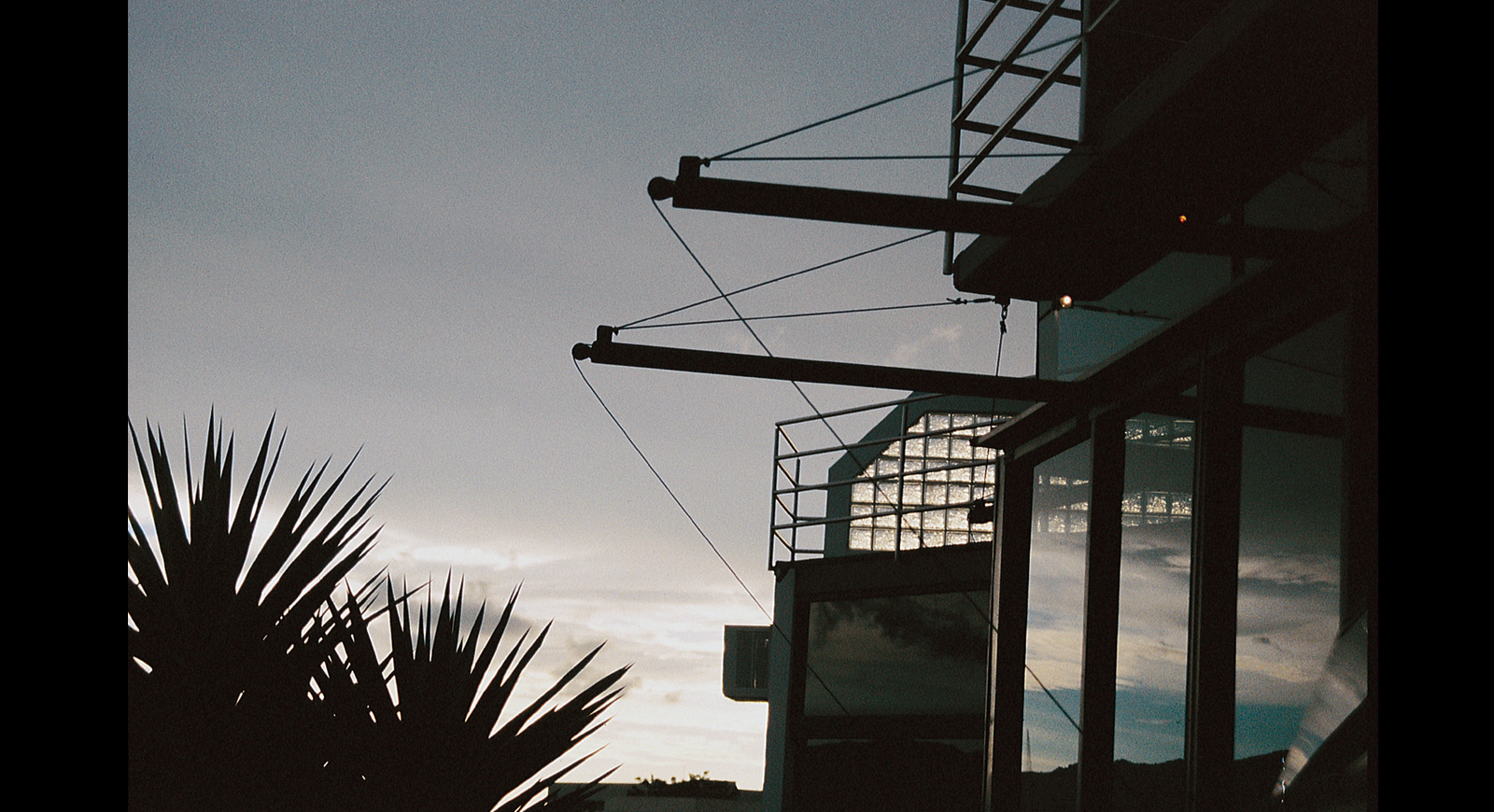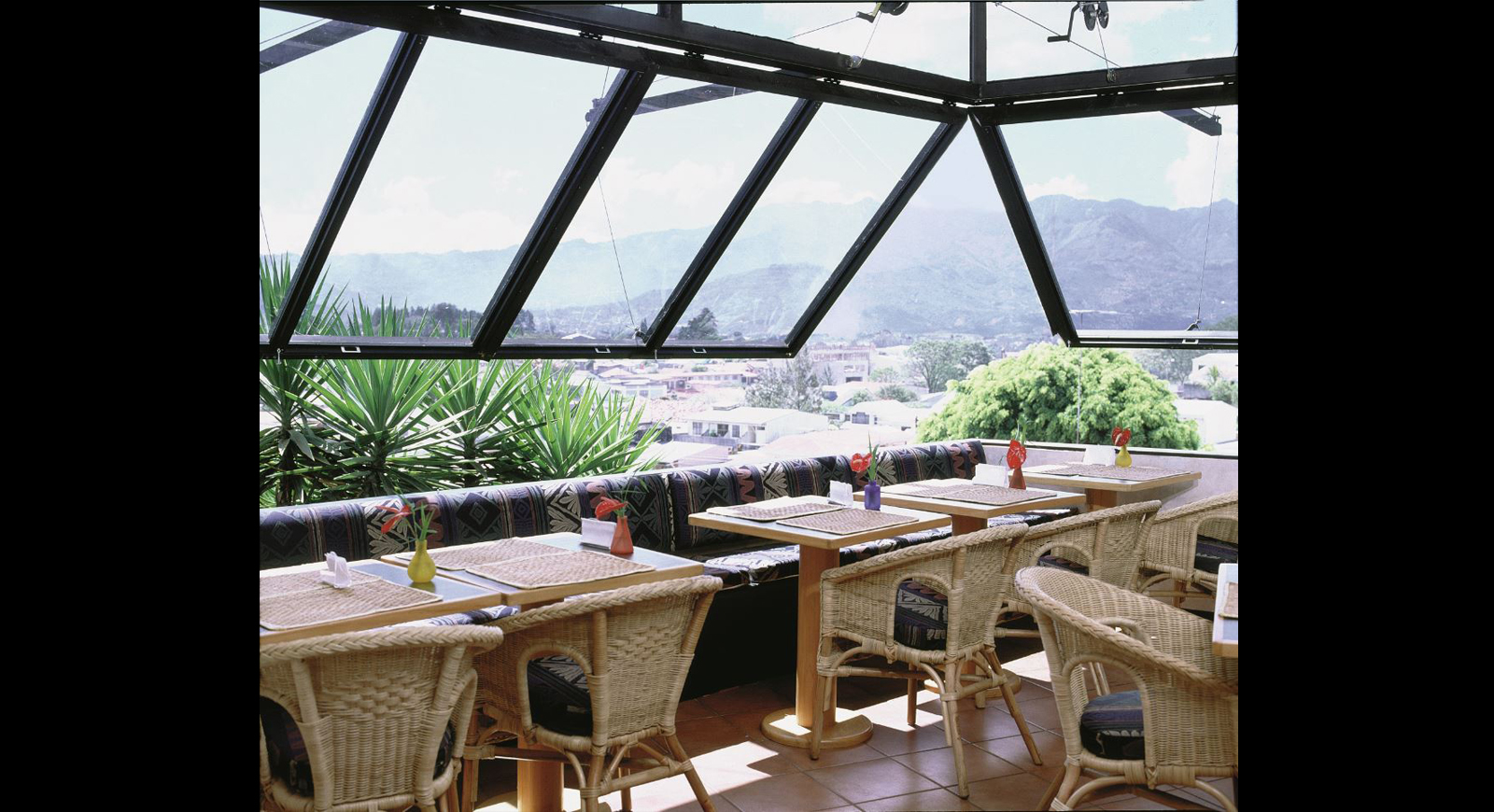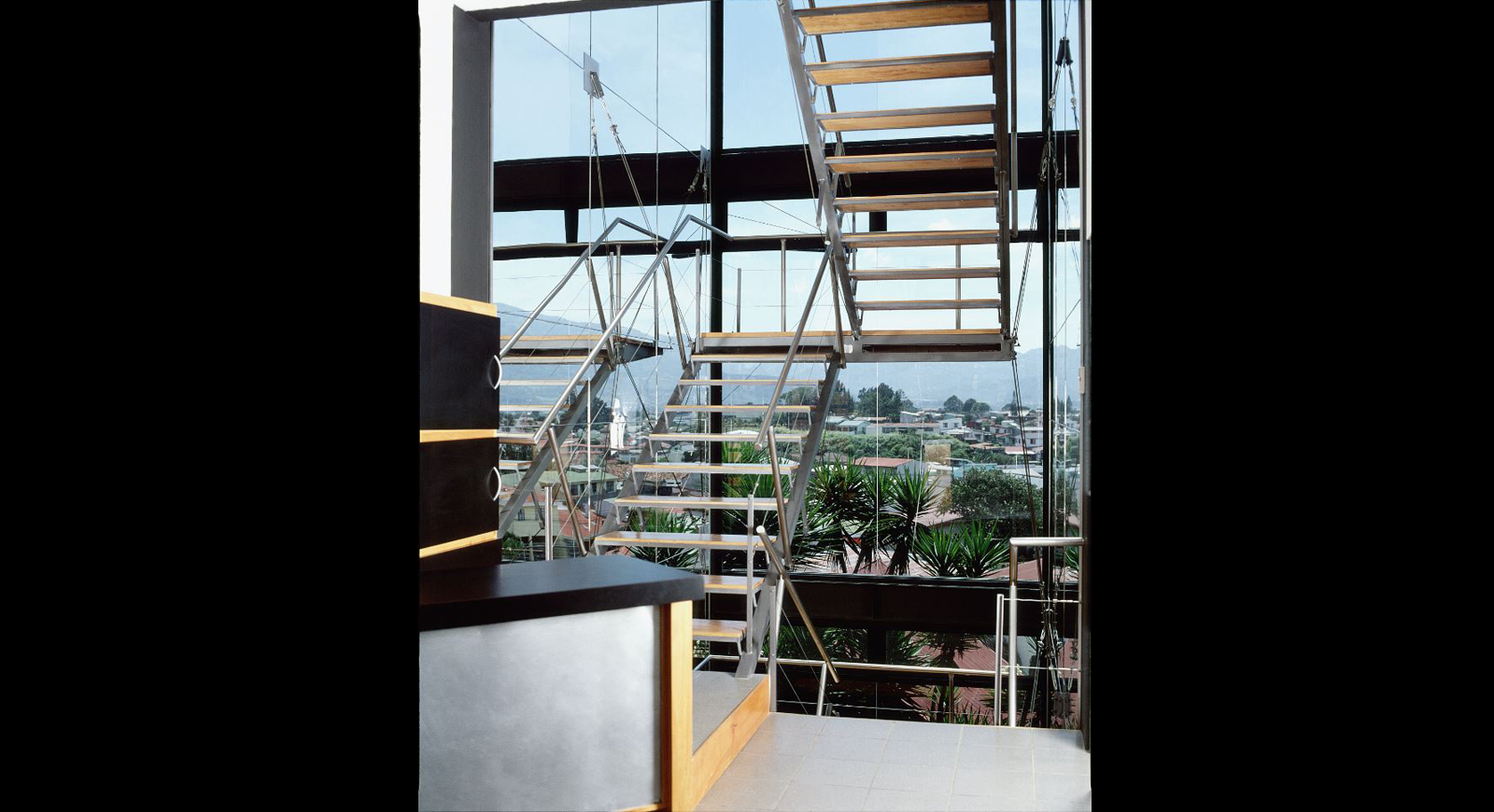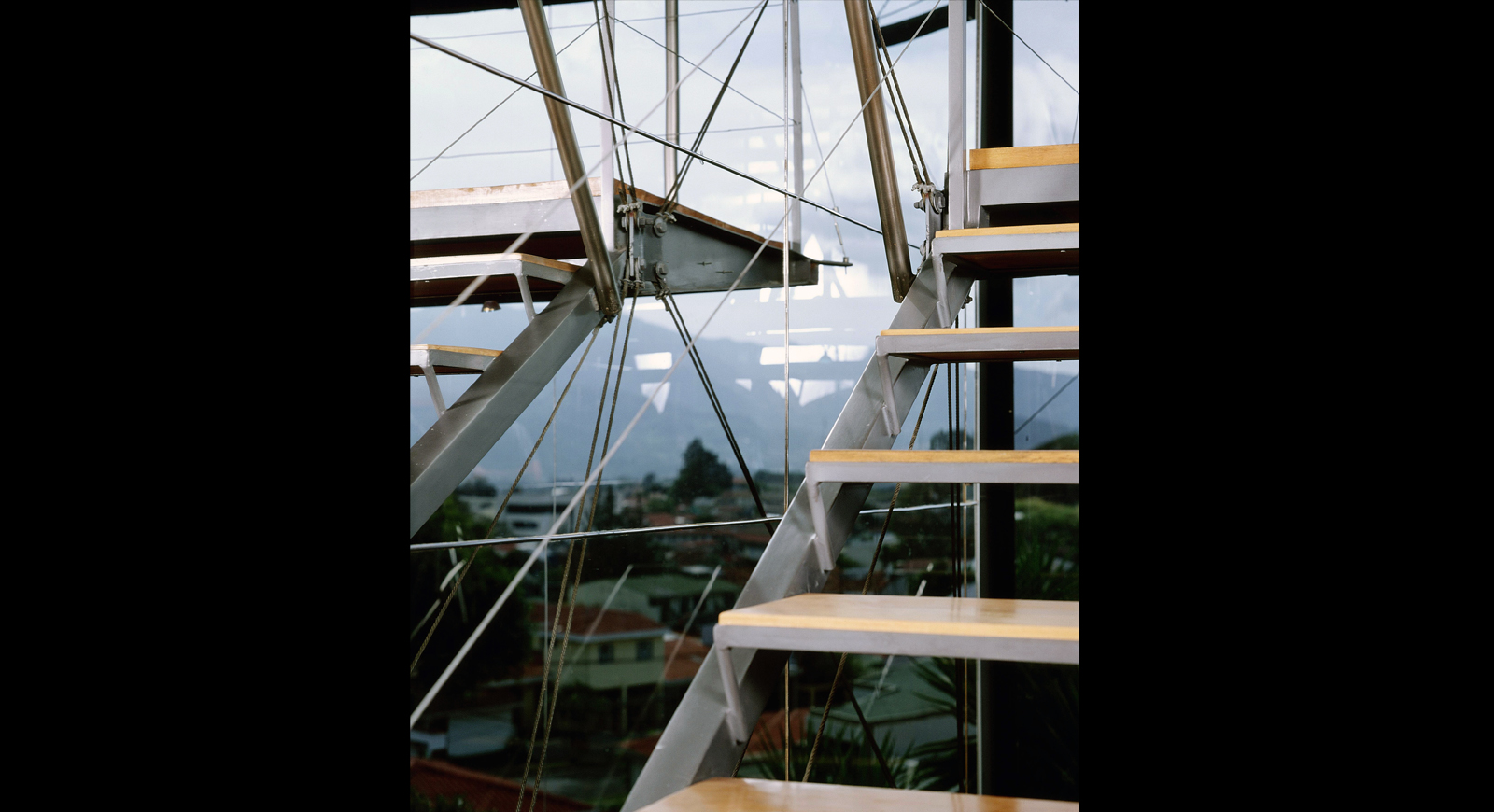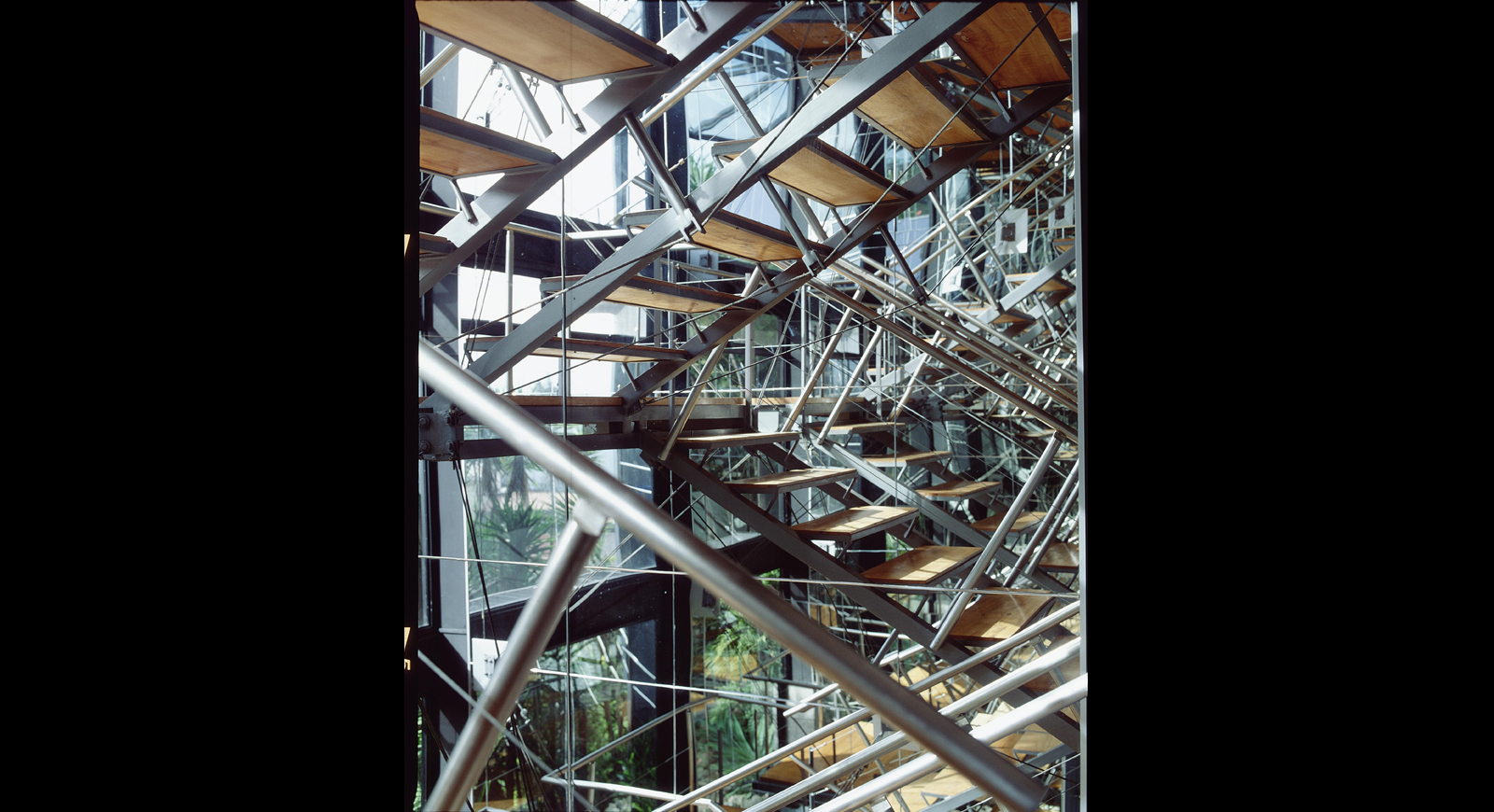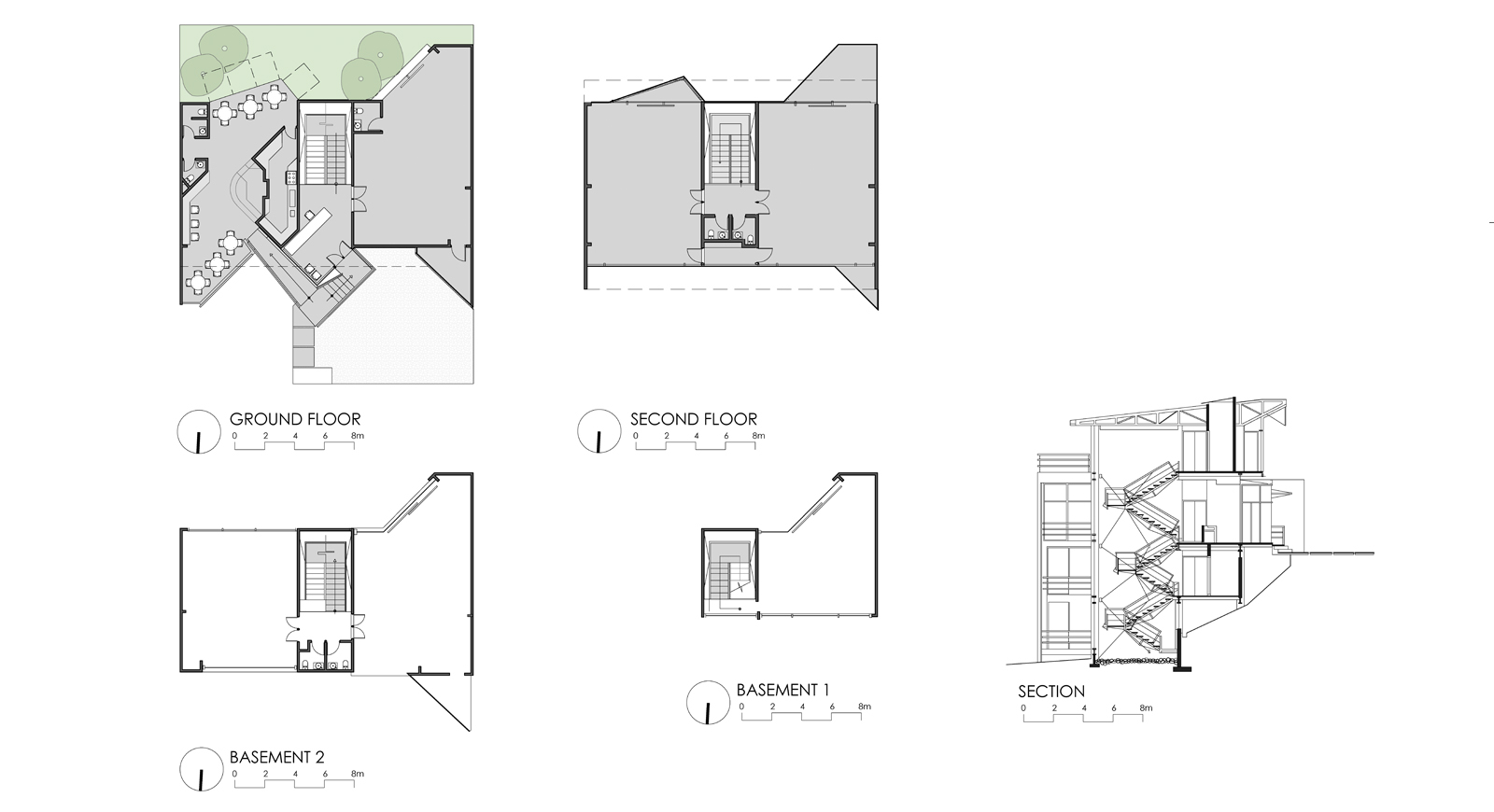 About the project
The brief asked for an office building geared to the arts market and fields of journalism, design and advertising. Apart form the rental office space, it required a photography studio with very specific characteristics regarding area, height, light, and materials, and a public coffee shop and restaurant.
The topography of the site is very irregular: it has a slope on the south and southwest and the soil is not very resistant. We opted for a light effect, with a steel structure that could adapt to, rather than modify, the terrain. The building is built on the highest point of the slope: the floor never touches the terrain and retention walls were avoided. The flat area was reserved for the parking spaces.
In regards to urban context, the building dialogues with the forms, scale and height of the neighboring Center of Architecture, thus creating a harmonious complex of buildings, each with its own identity.
The client wanted the entrance lobby had to have a special appeal, despite the fact that it was extremely narrow. We decided to open it and incorporate the views to the south. We designed a stairway that was as light and transparent as possible, with very minimal structural elements and steel cables as suspension.
In order to add width and to "increase" the presence of the exterior views into this area, we lined the sidewalls with mirrors, which reproduce to infinity the reflection of the stairway, creating a surreal effect. We used primarily cold materials such as stainless steel, aluminum, glass and mirrors, all of which contrast with the much warmer wood.
The area of the coffee shop is located at approximately 60cms. above the  street level and was designed in such a way that despite its reduced dimensions, it could have two separate and distinct spaces, although both are either a balcony or a terrace. One of these spaces points to the front of the building (functioning somewhat as an advertisement or mark of presence in the context) and the other space points to the rear, towards the mountains of the south and with a view of the sunset, on the west. both open up for cross ventilation, the north with sliding doors to make a french window, and the t the south , top hinged panels swivel upward and outwards for a frameless view and protection against the falling rain.