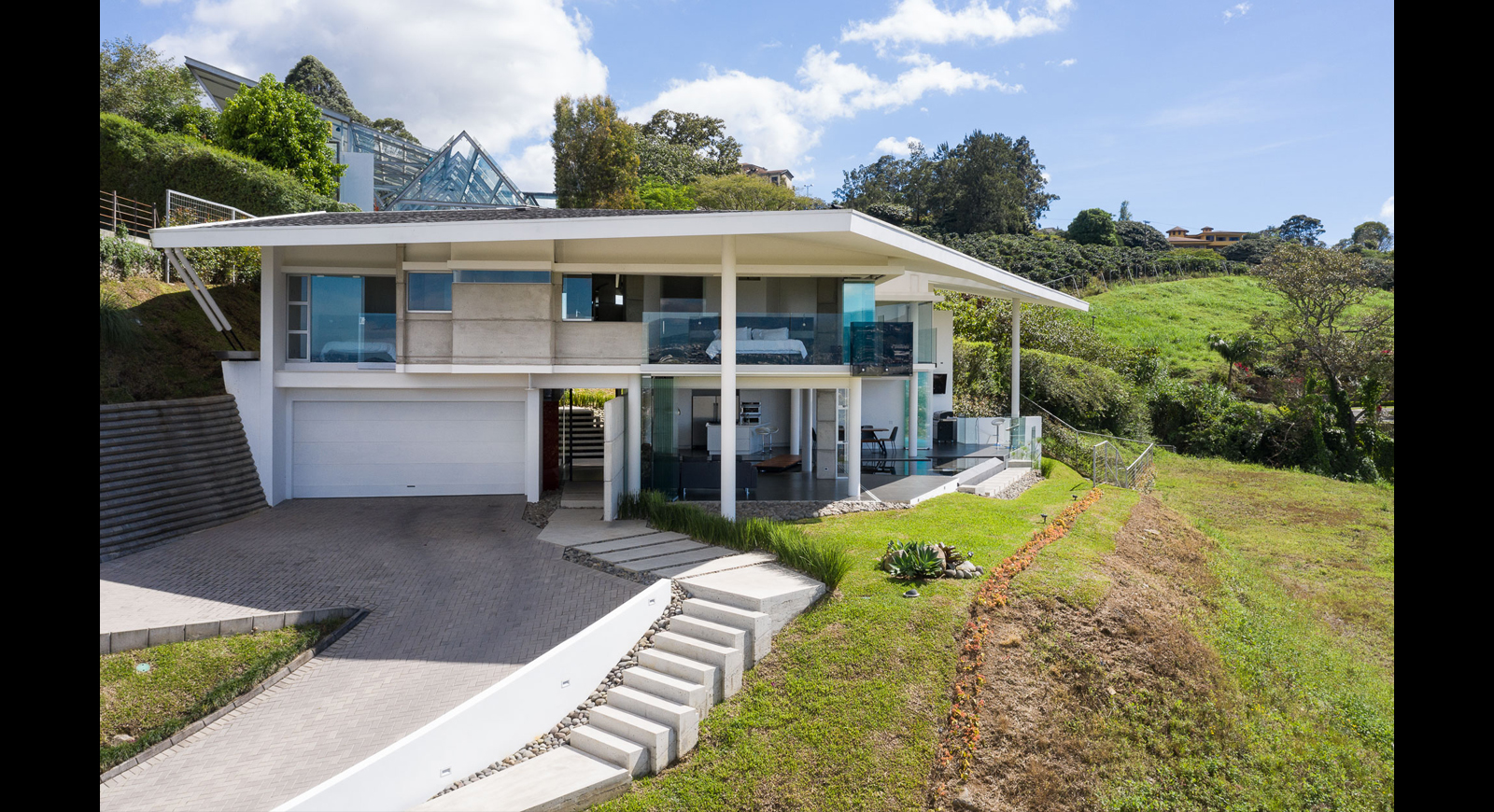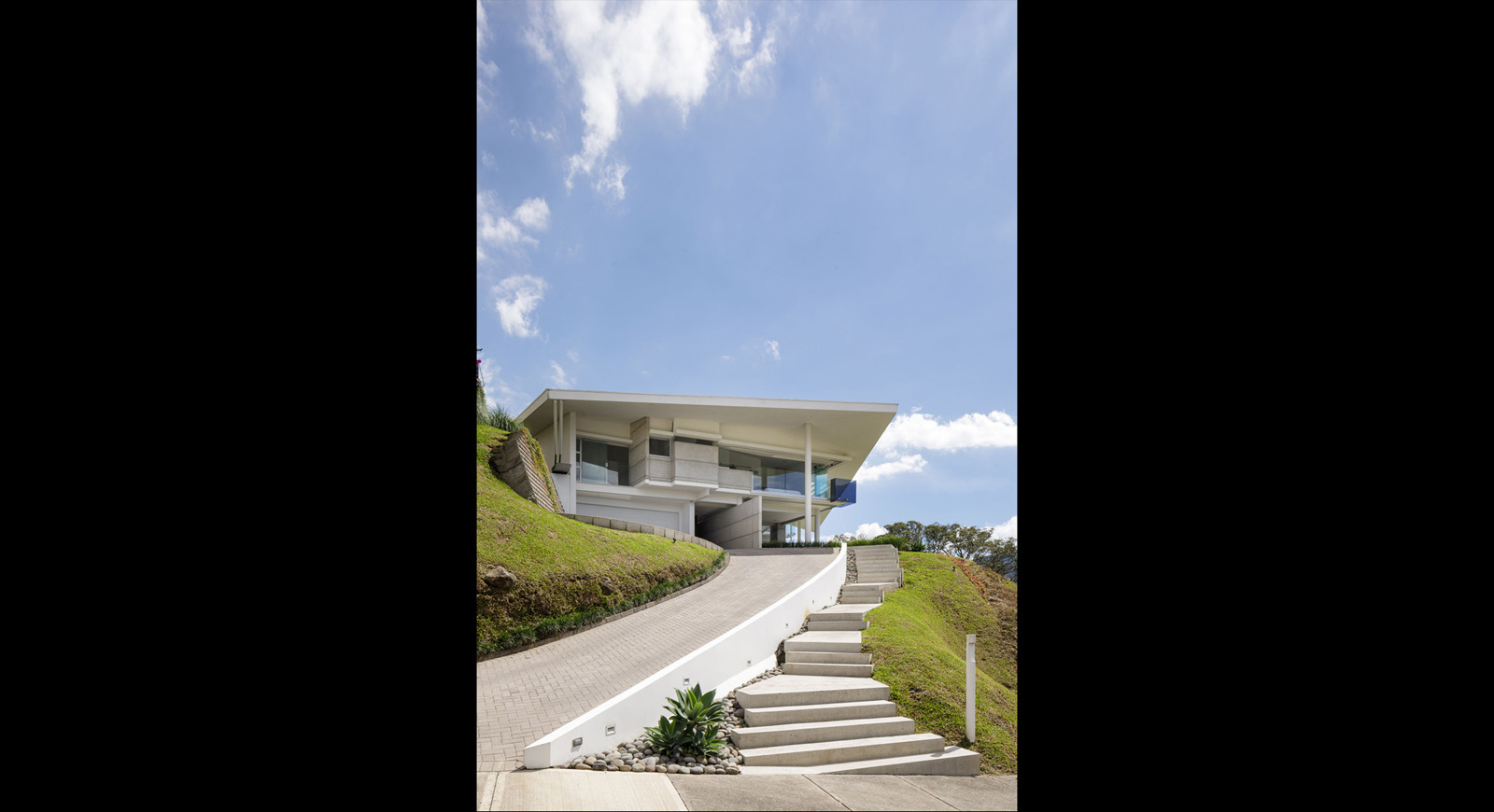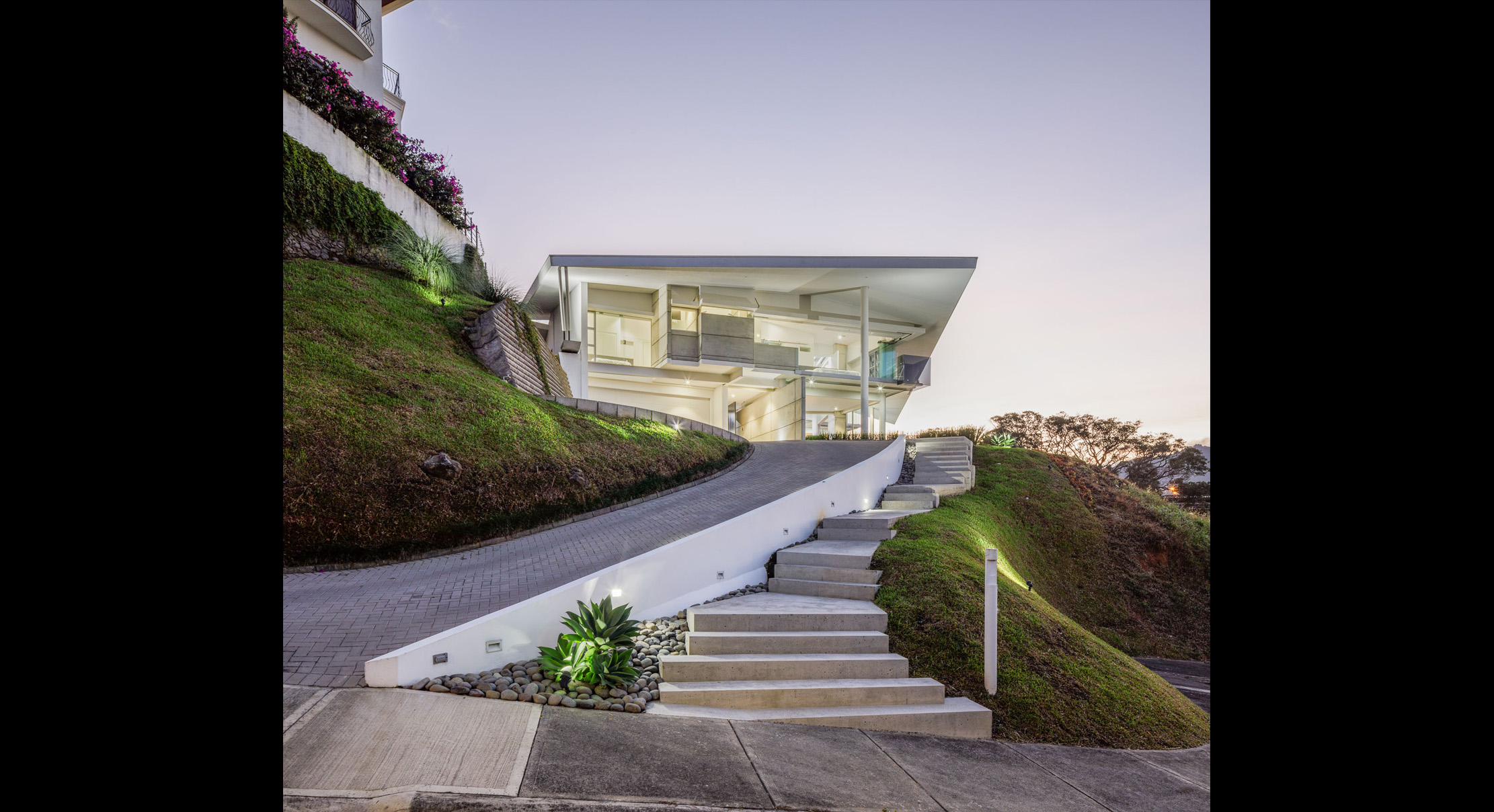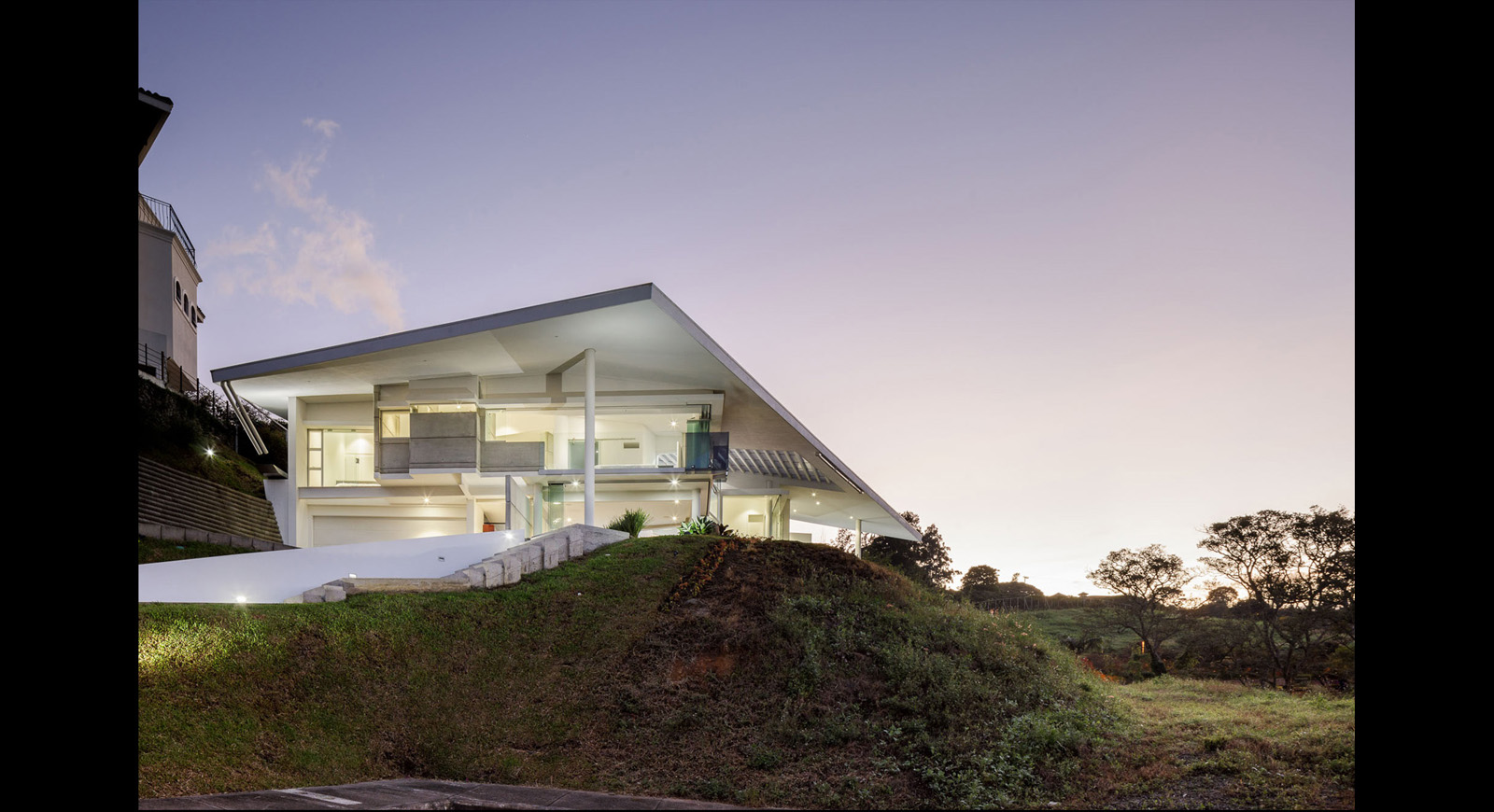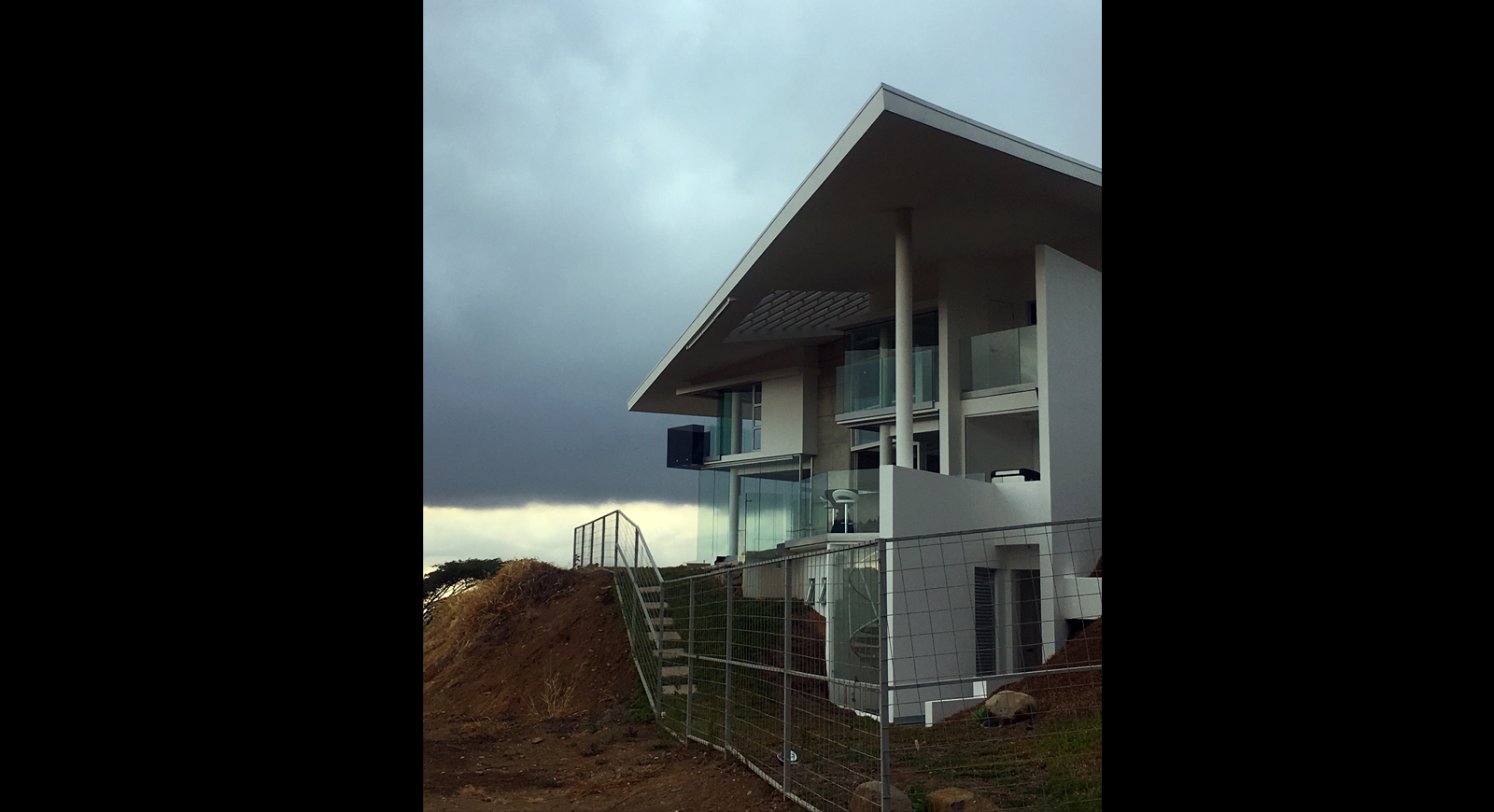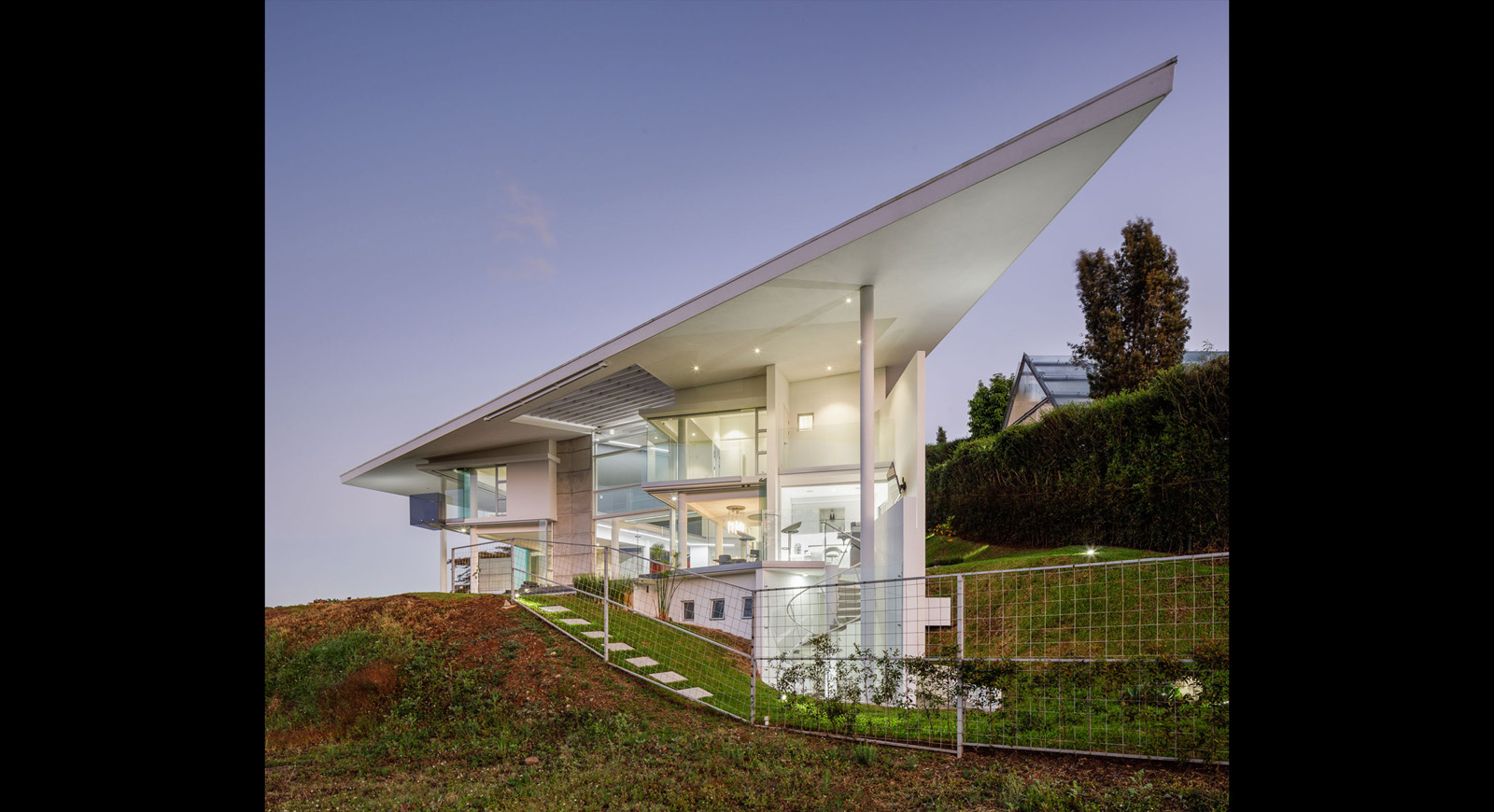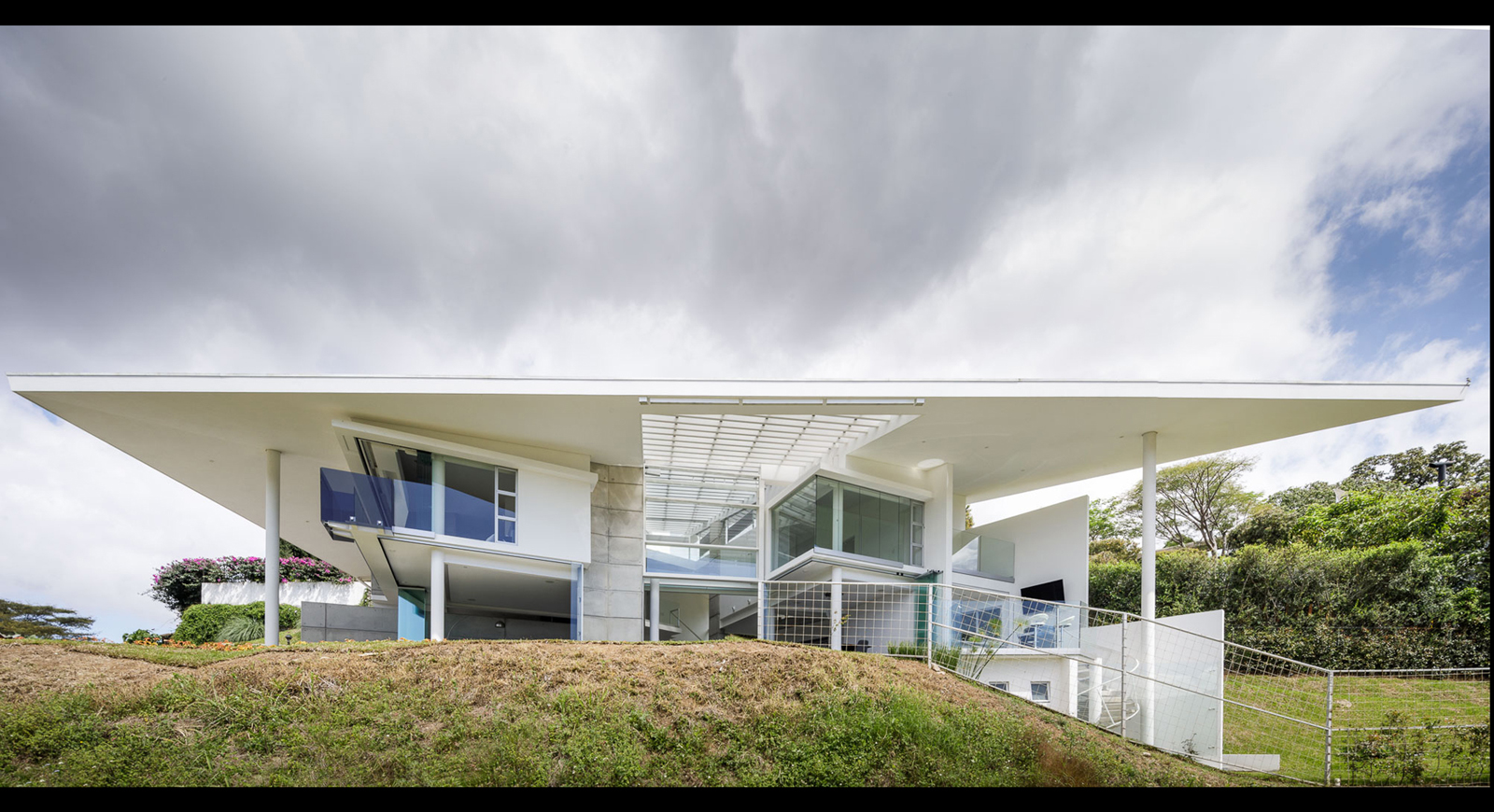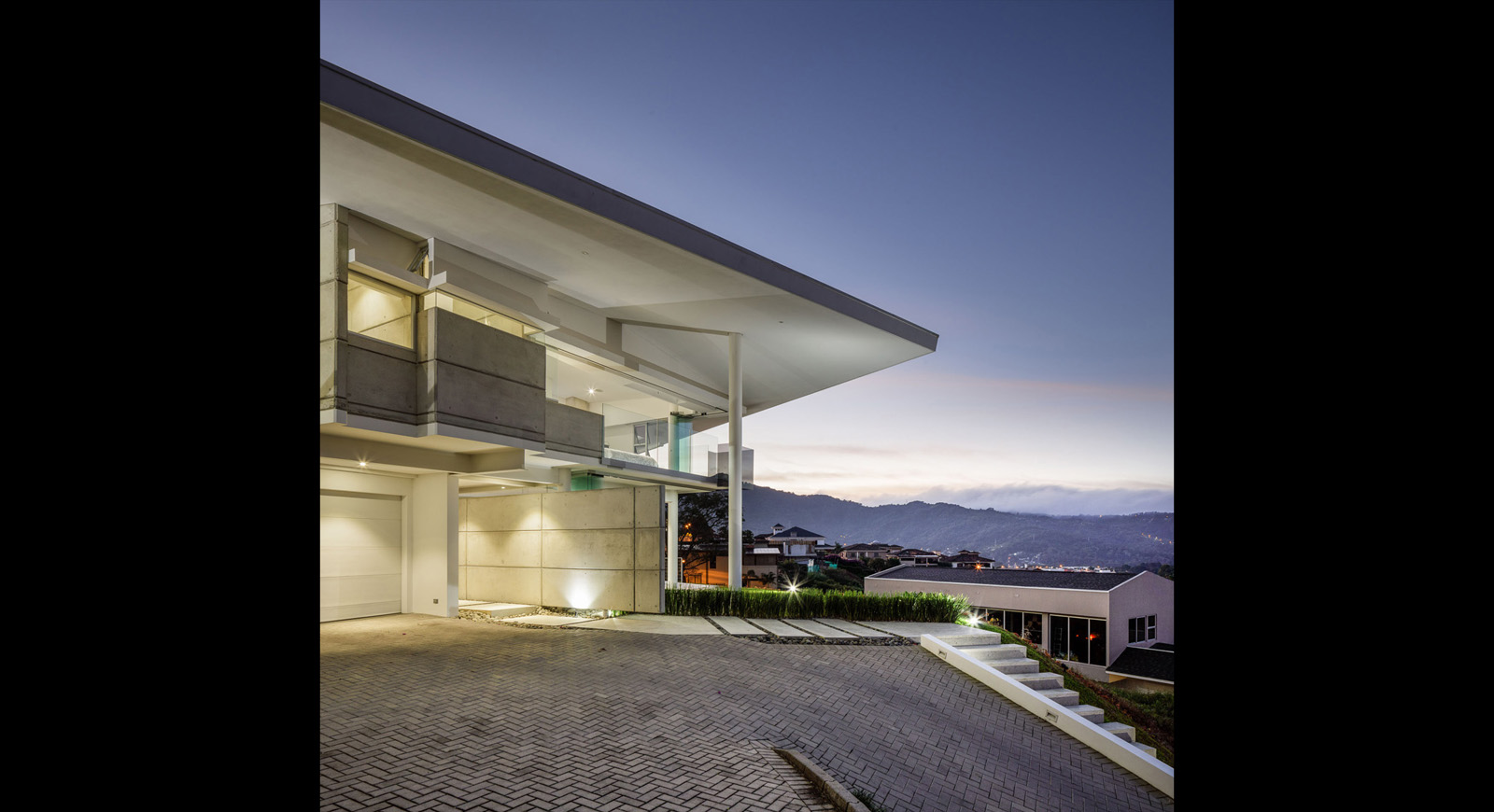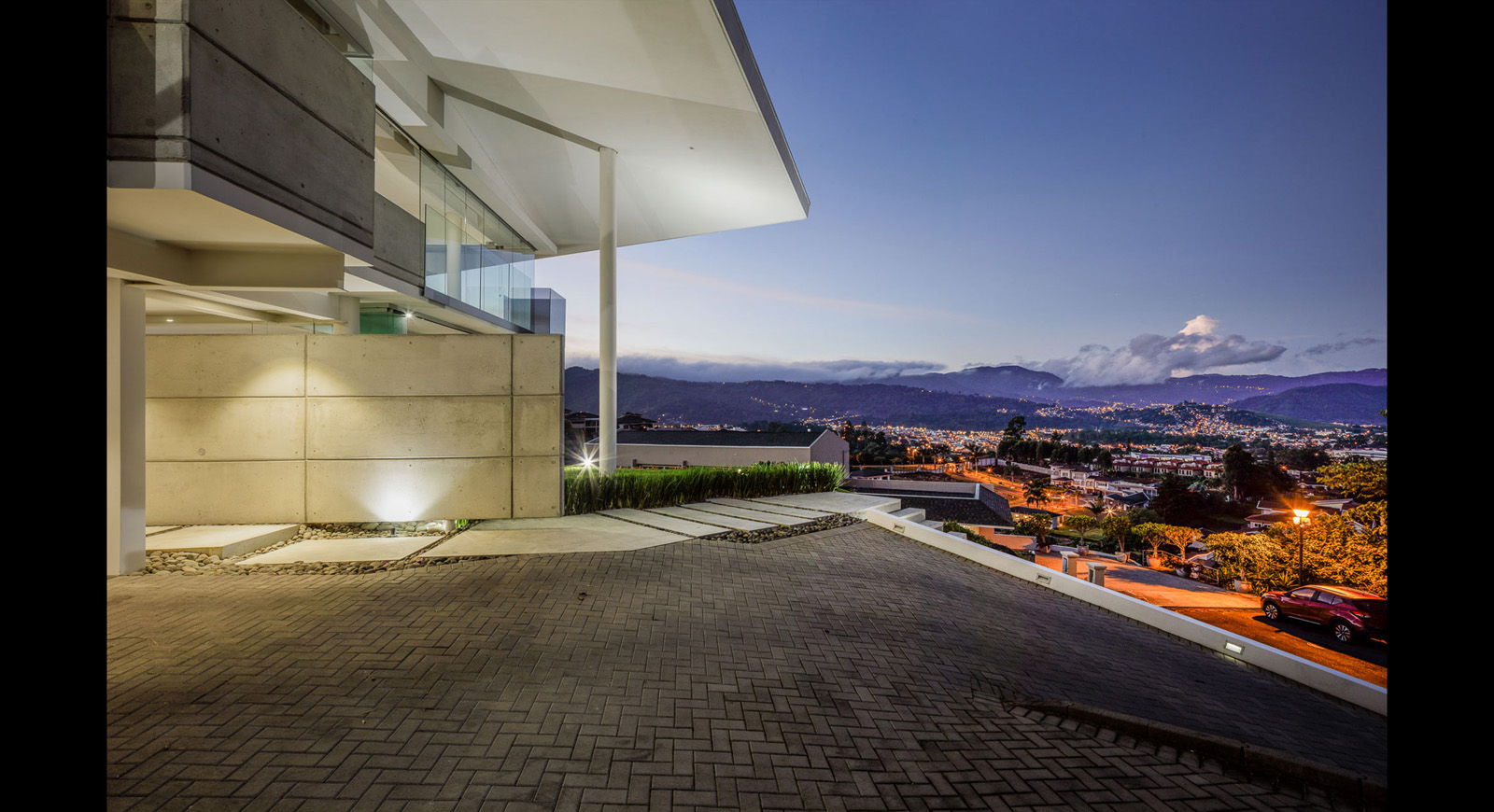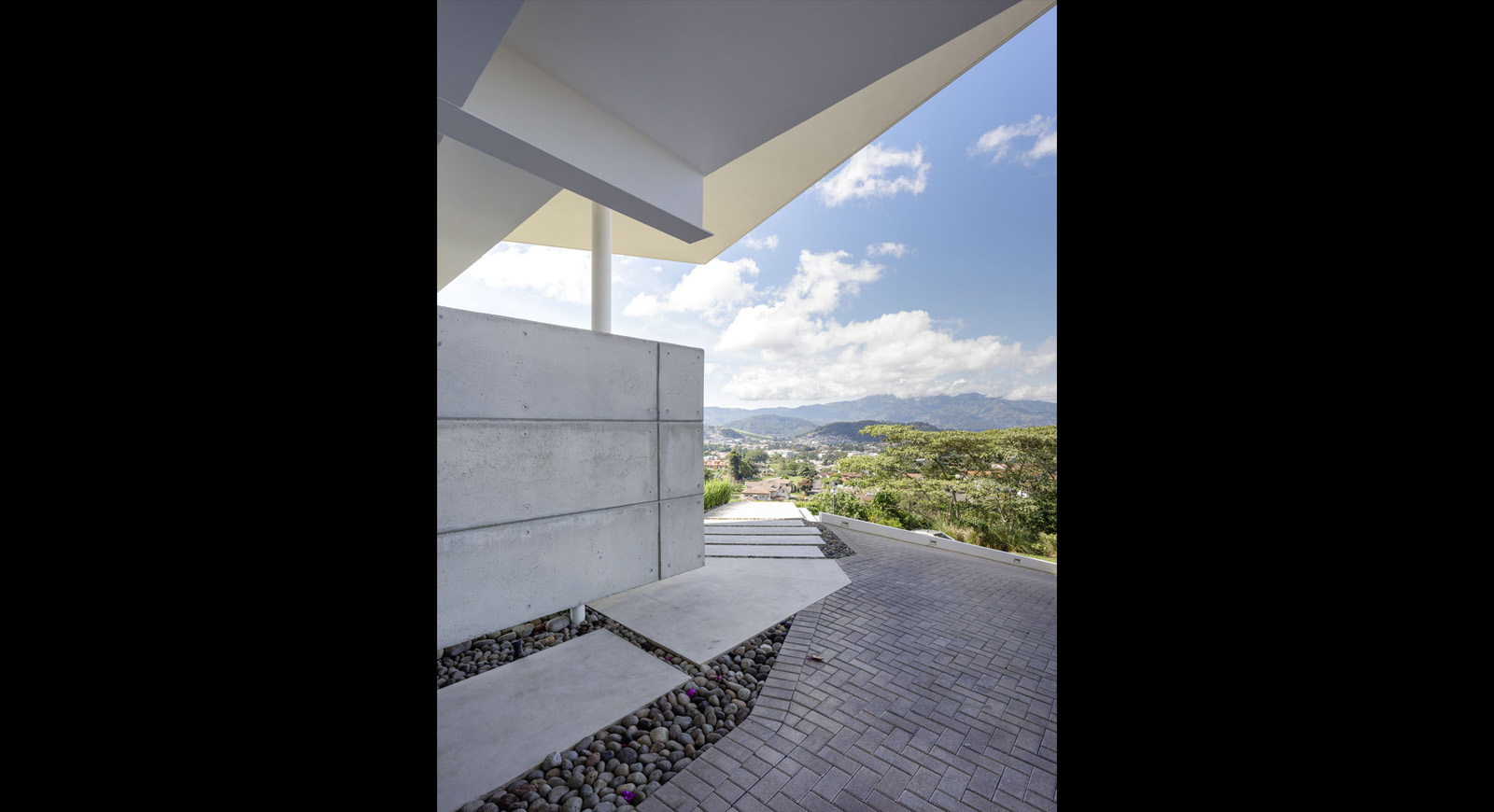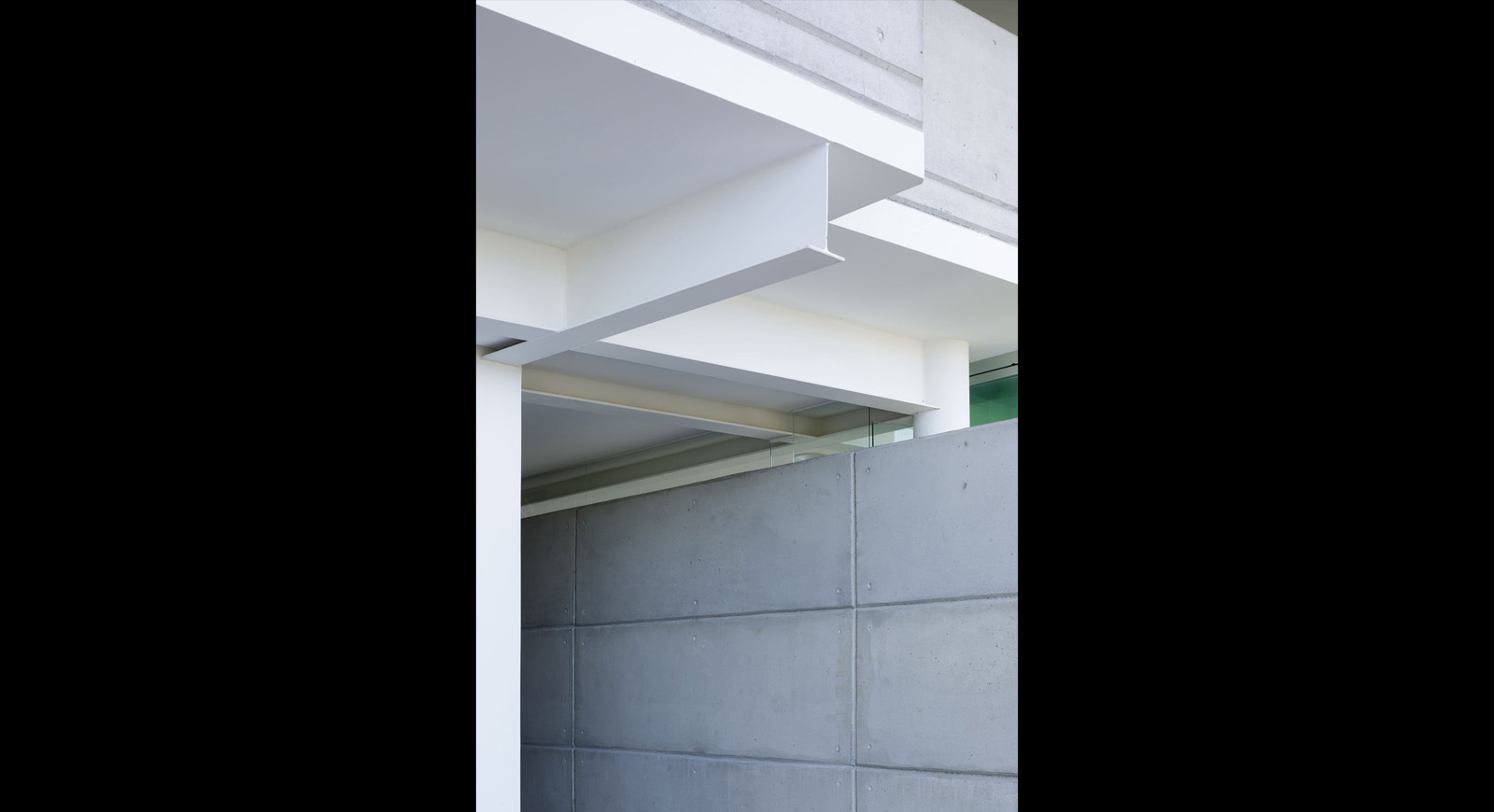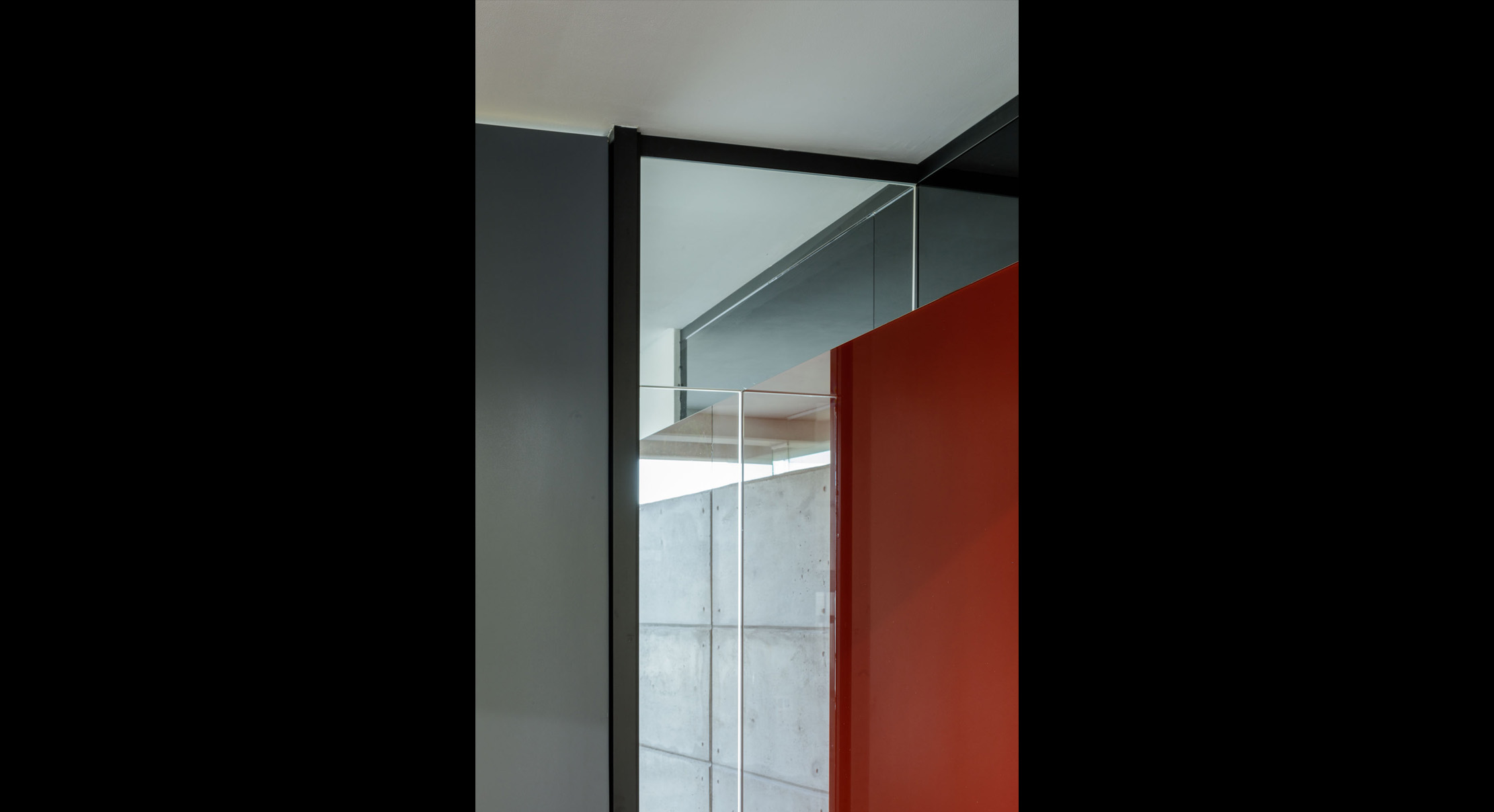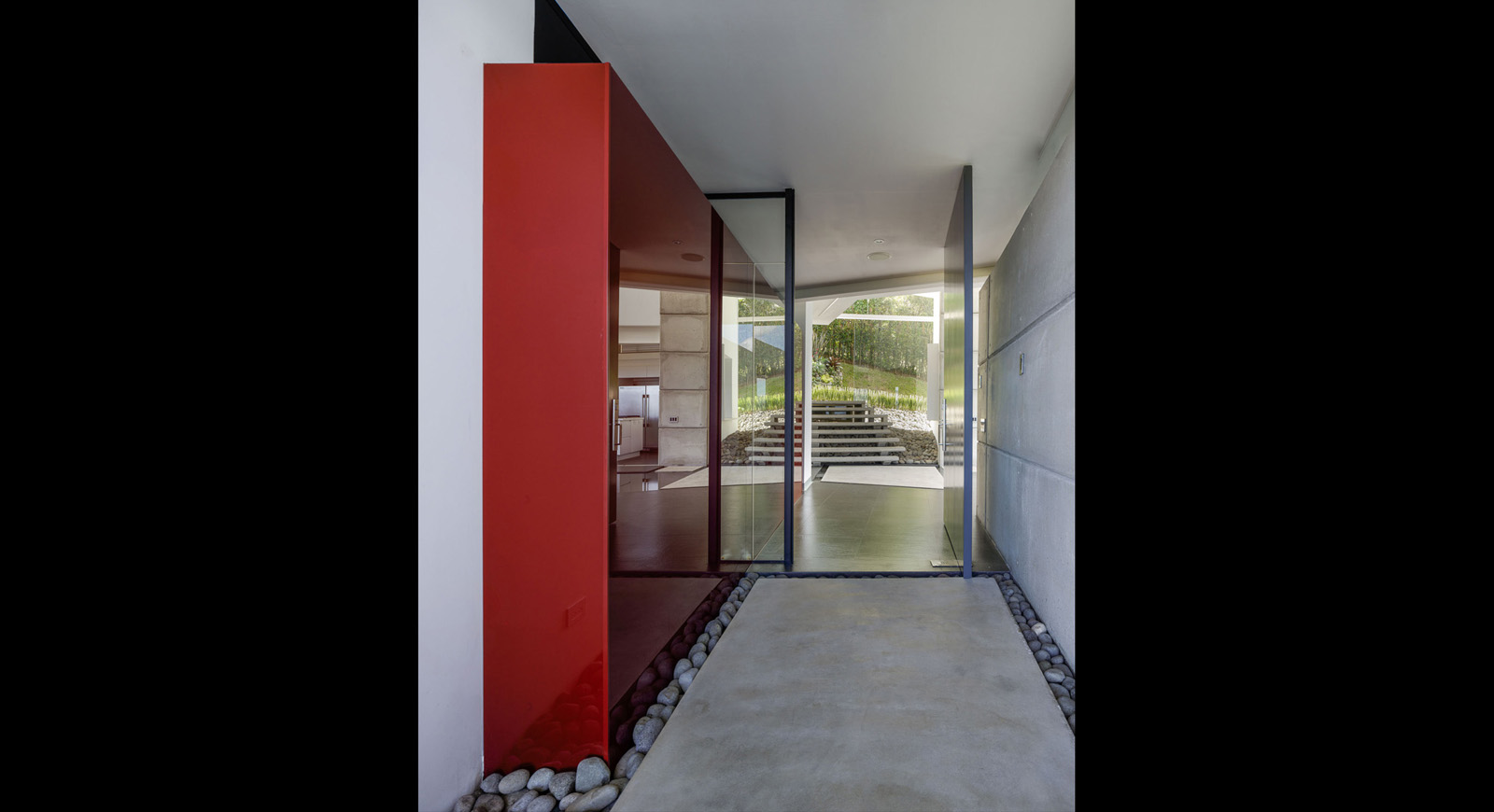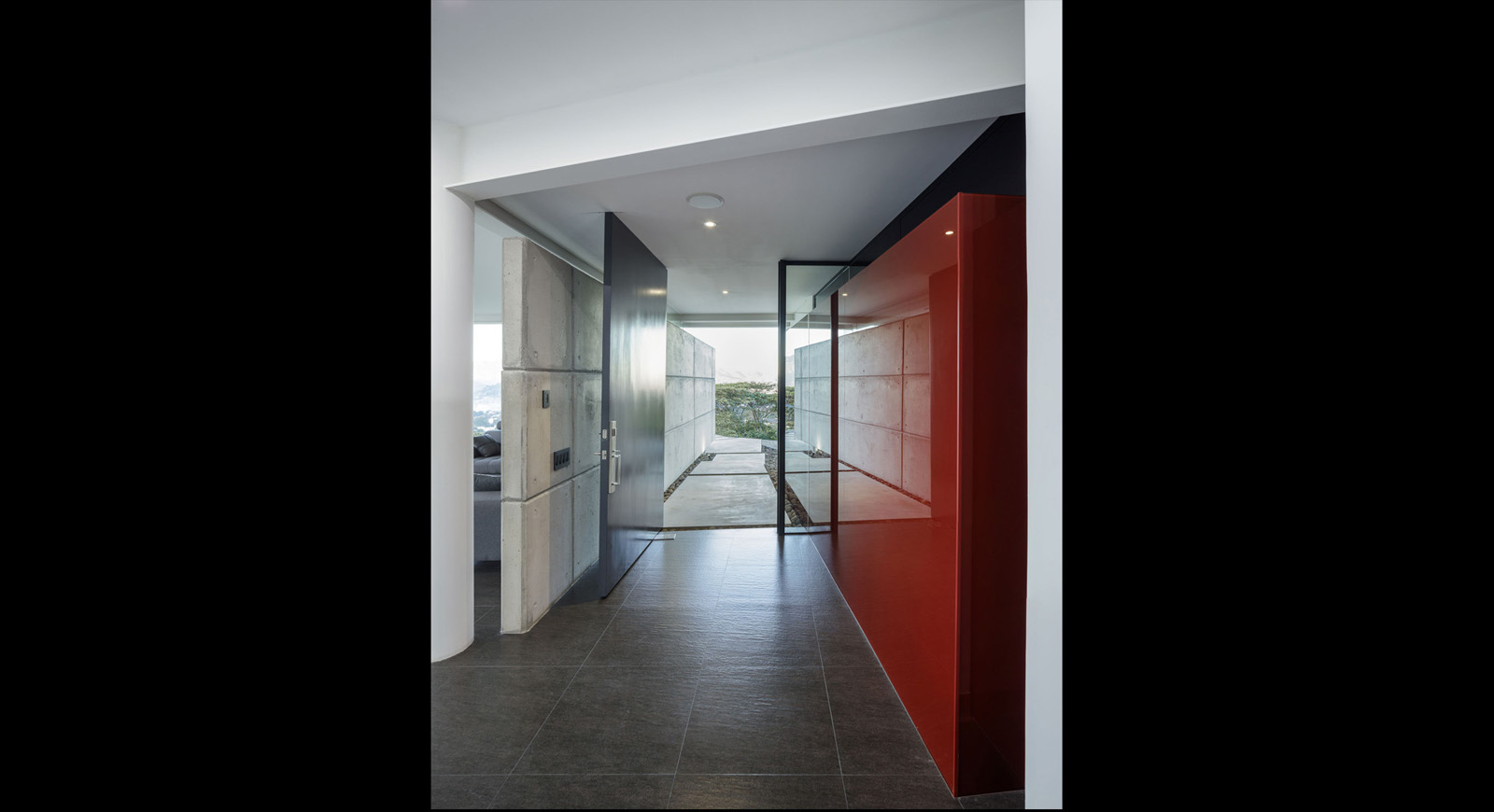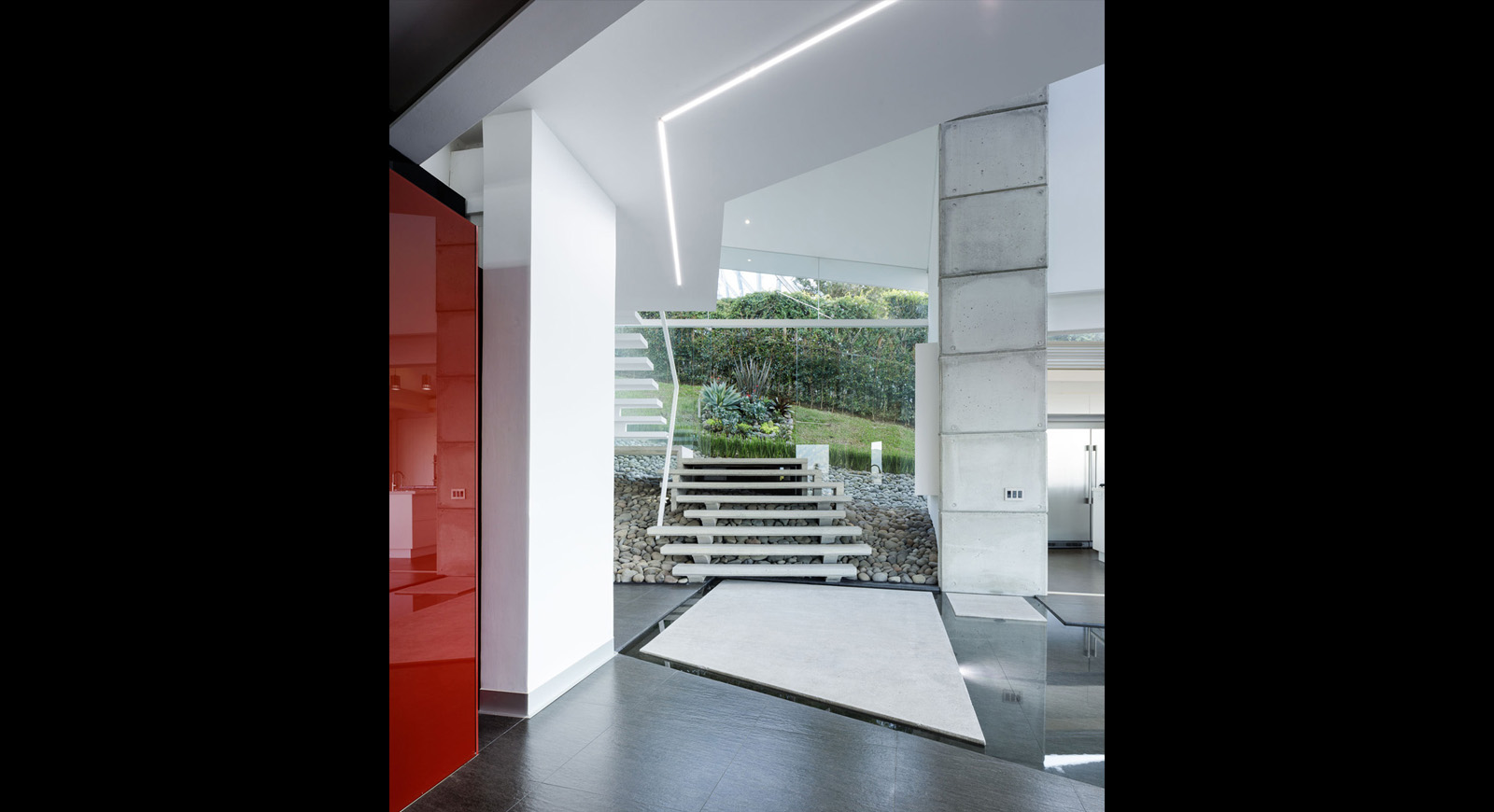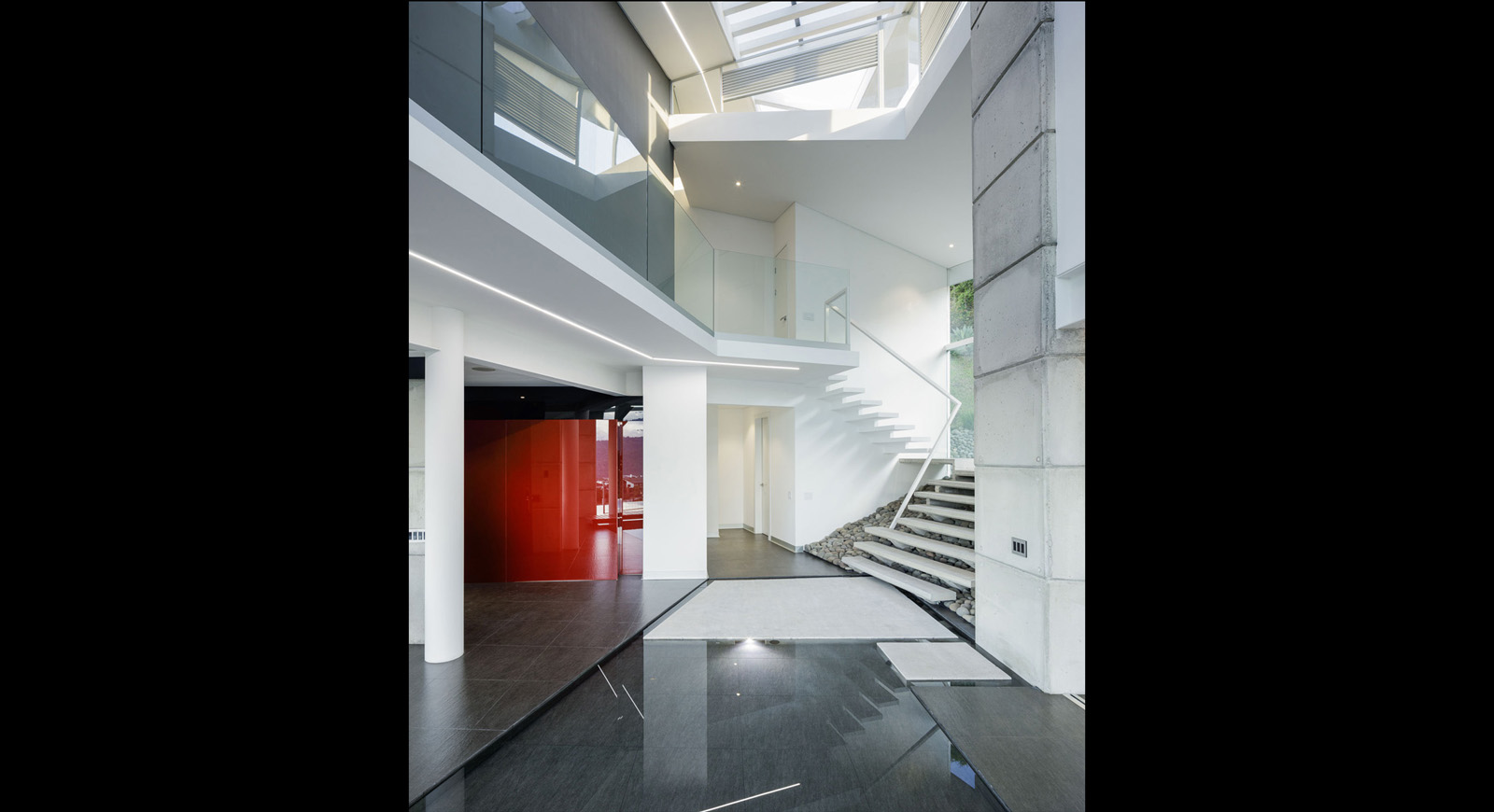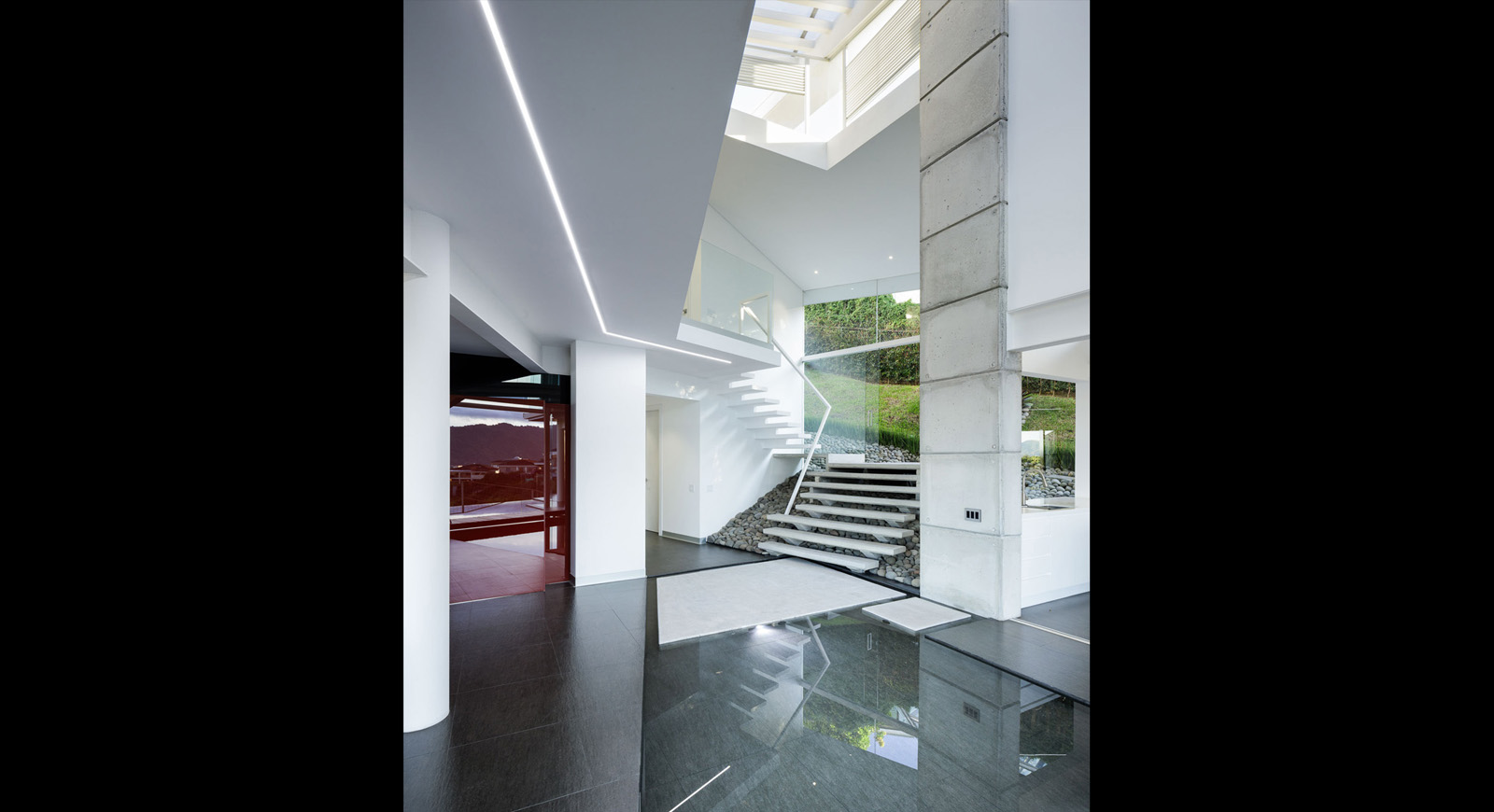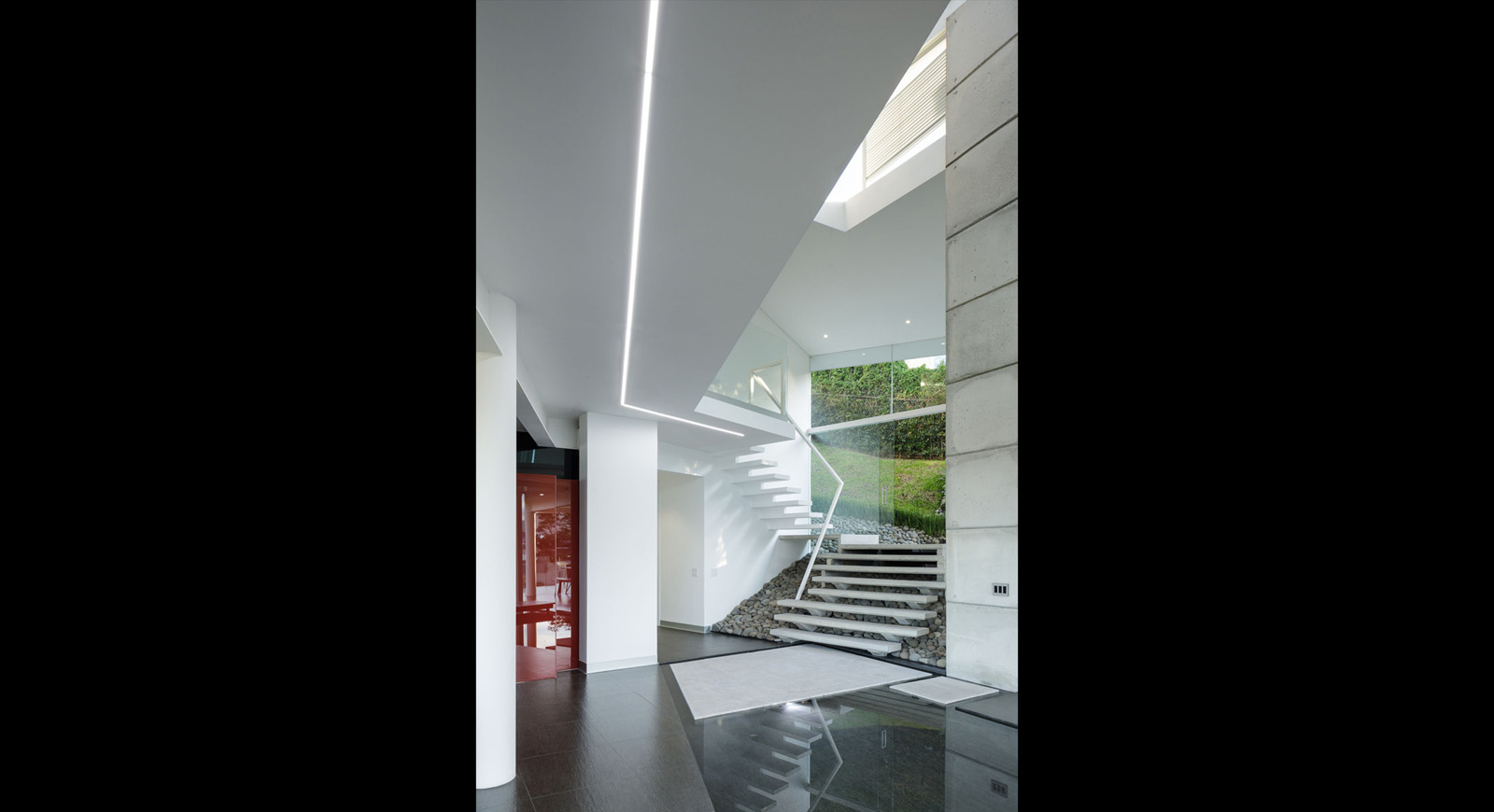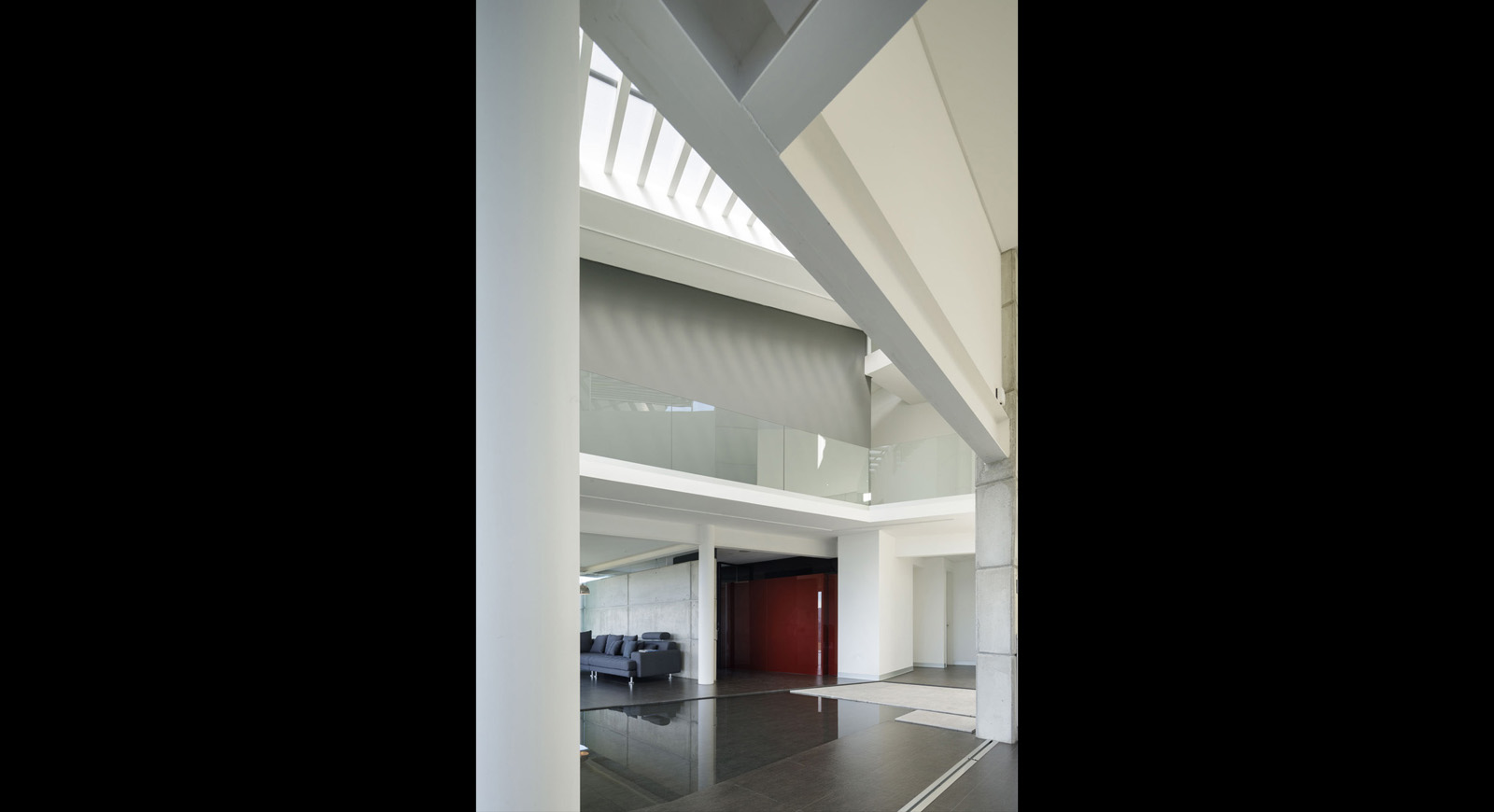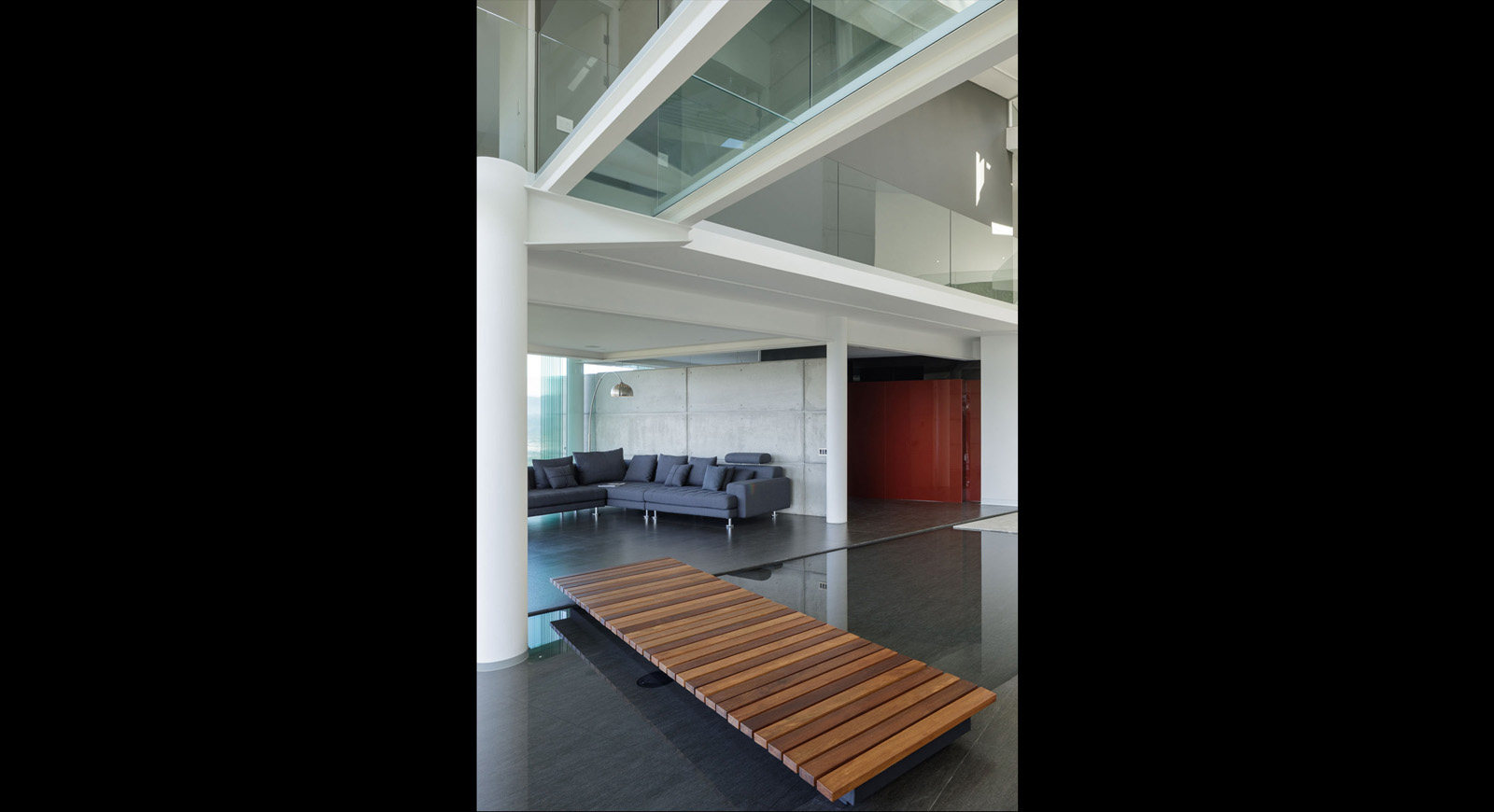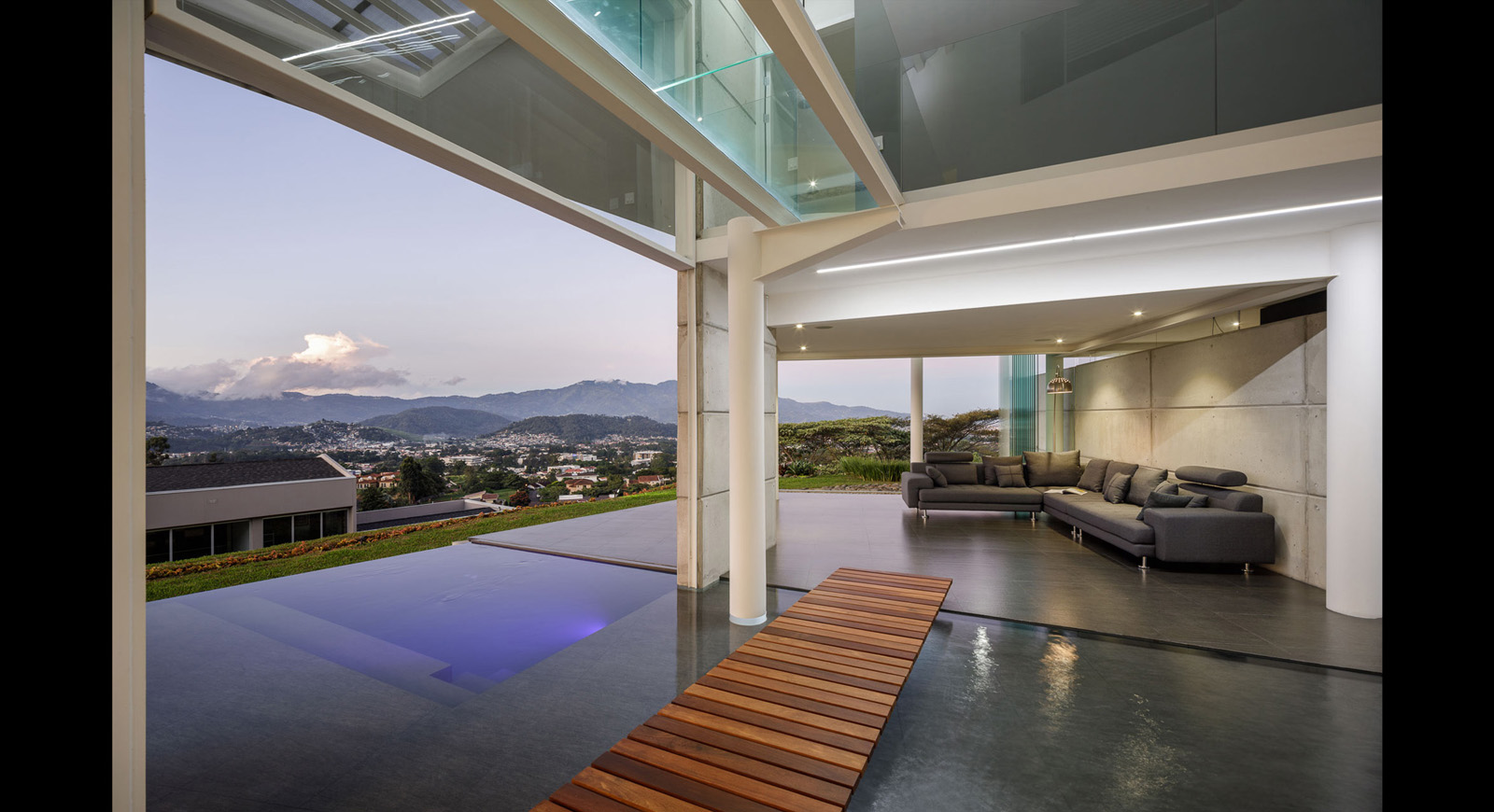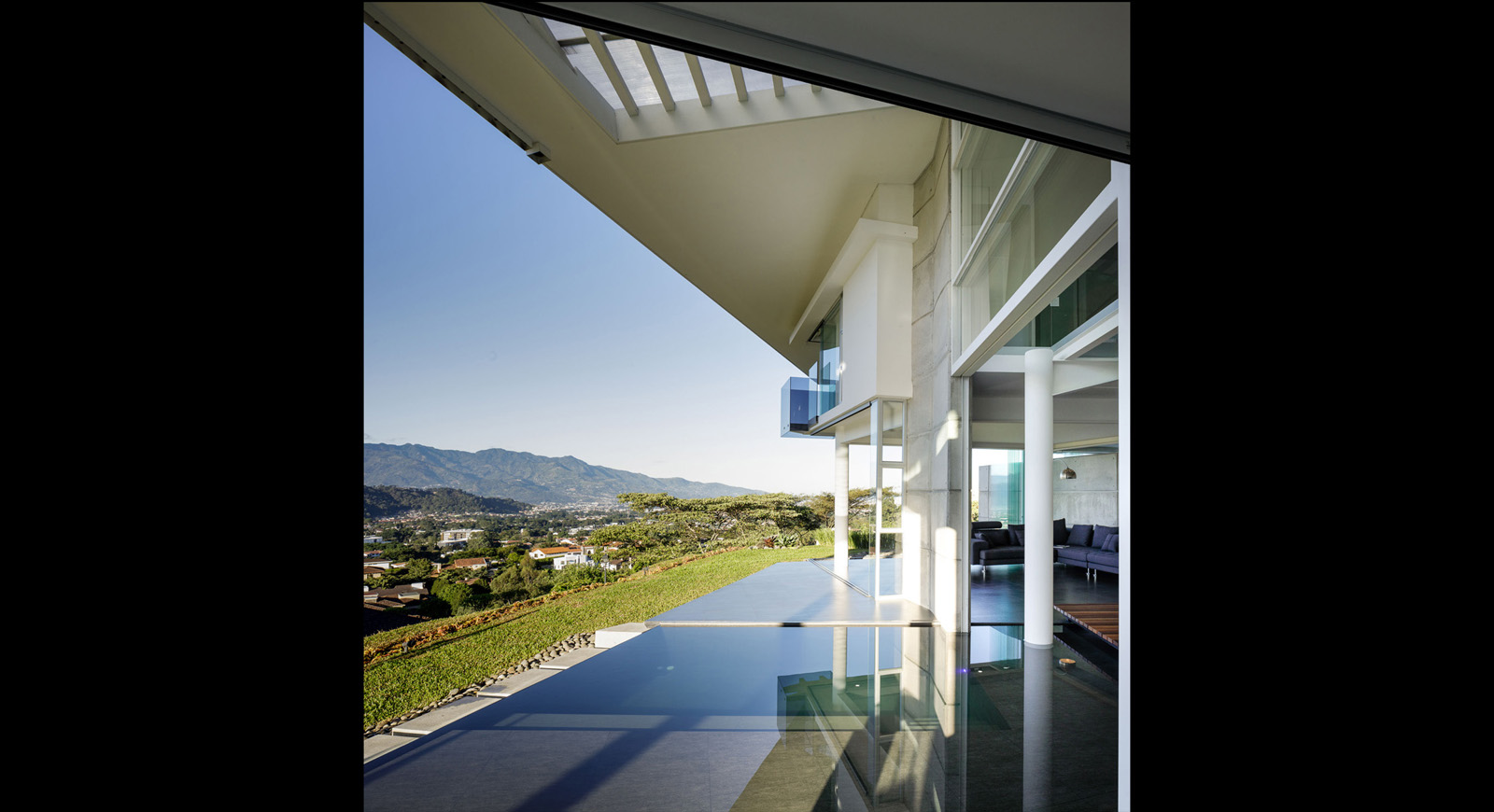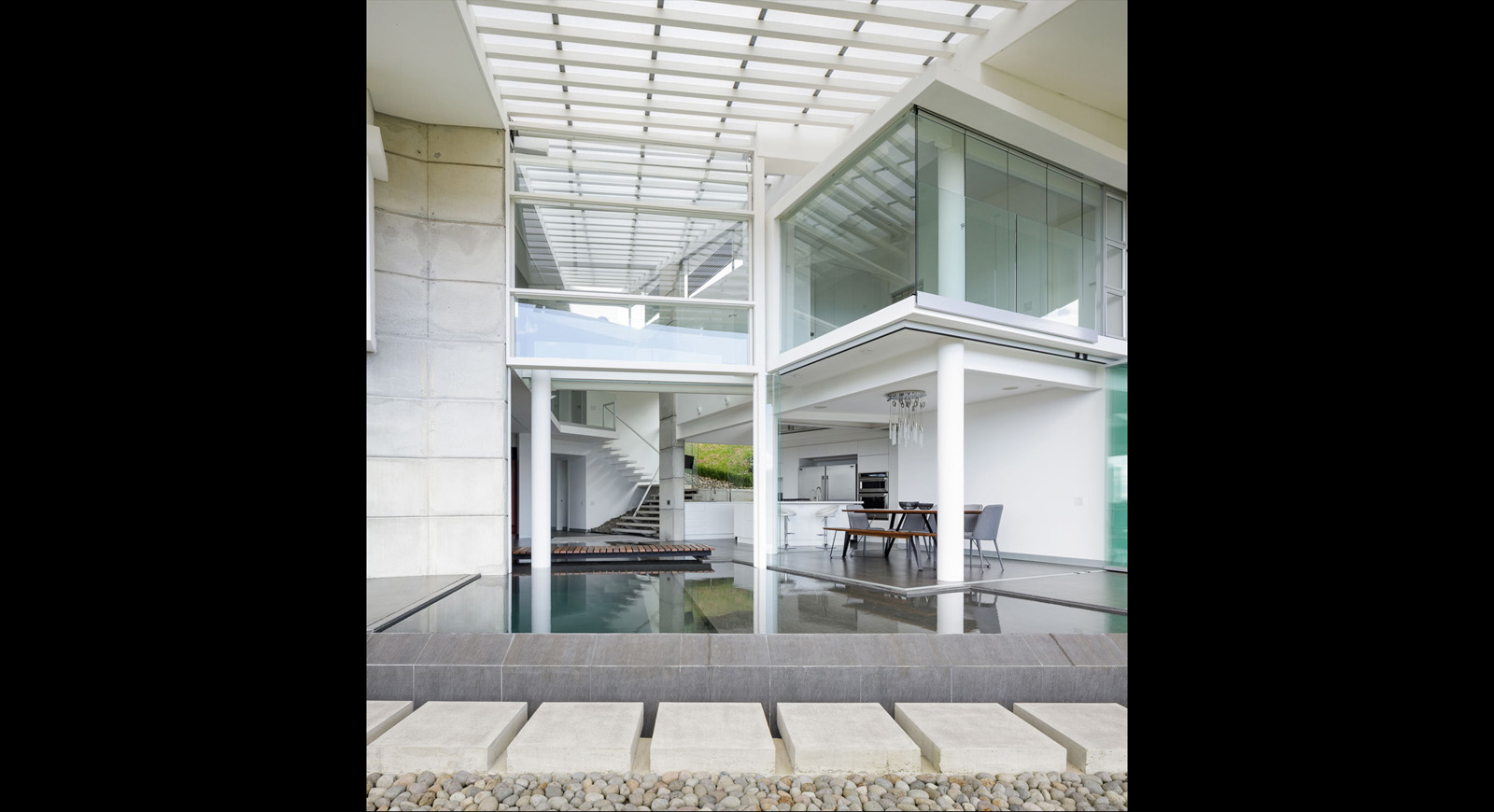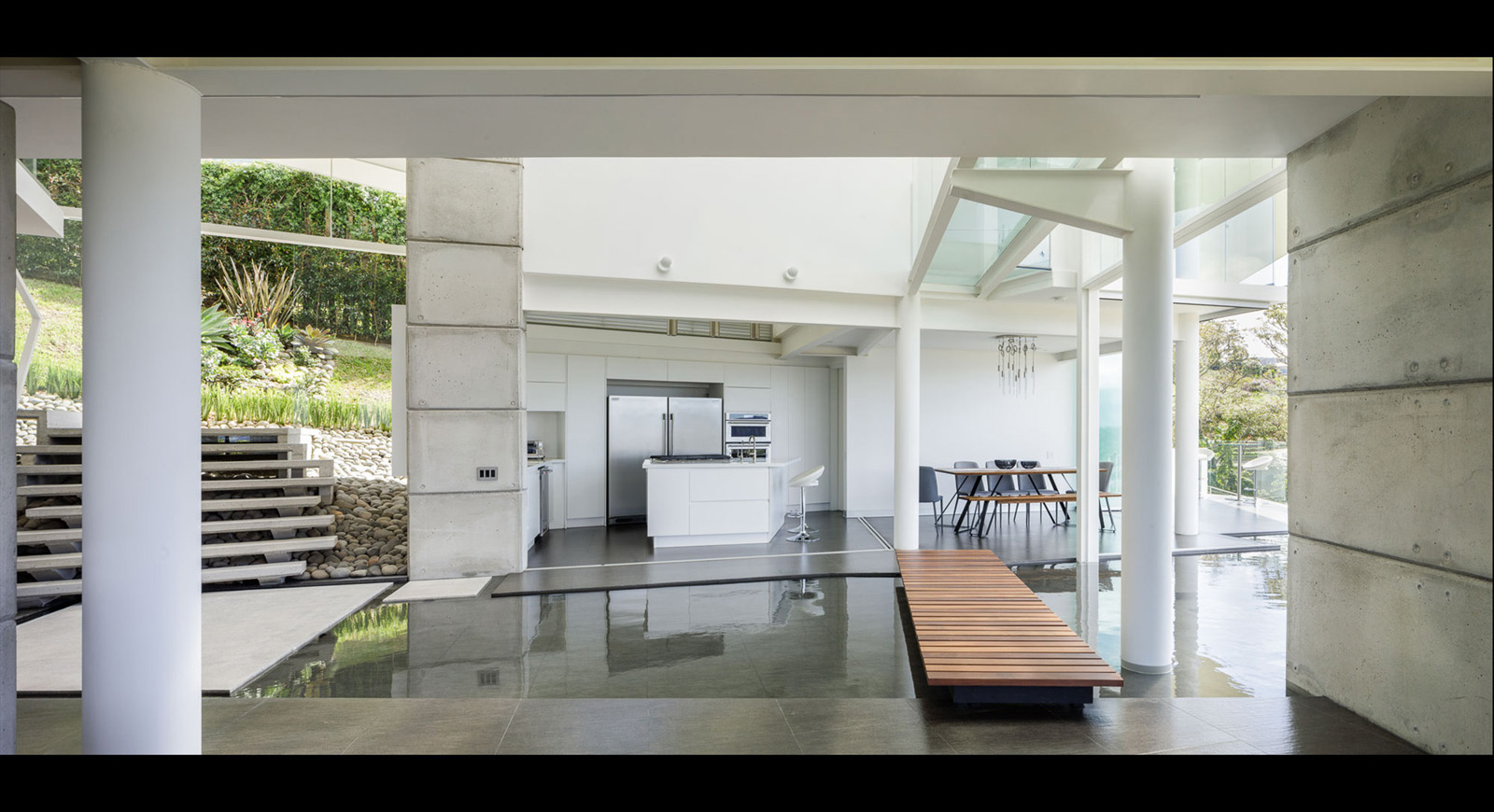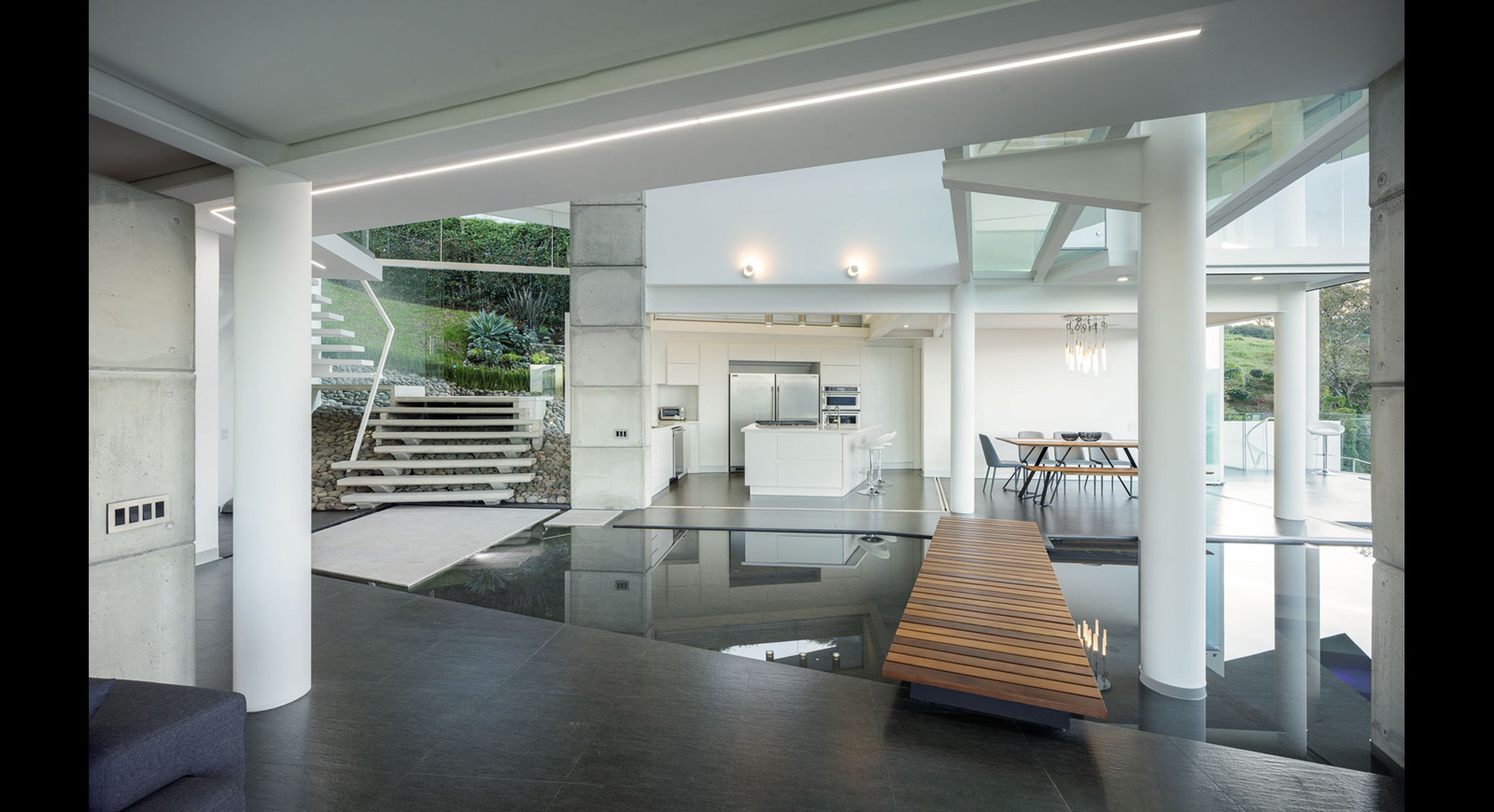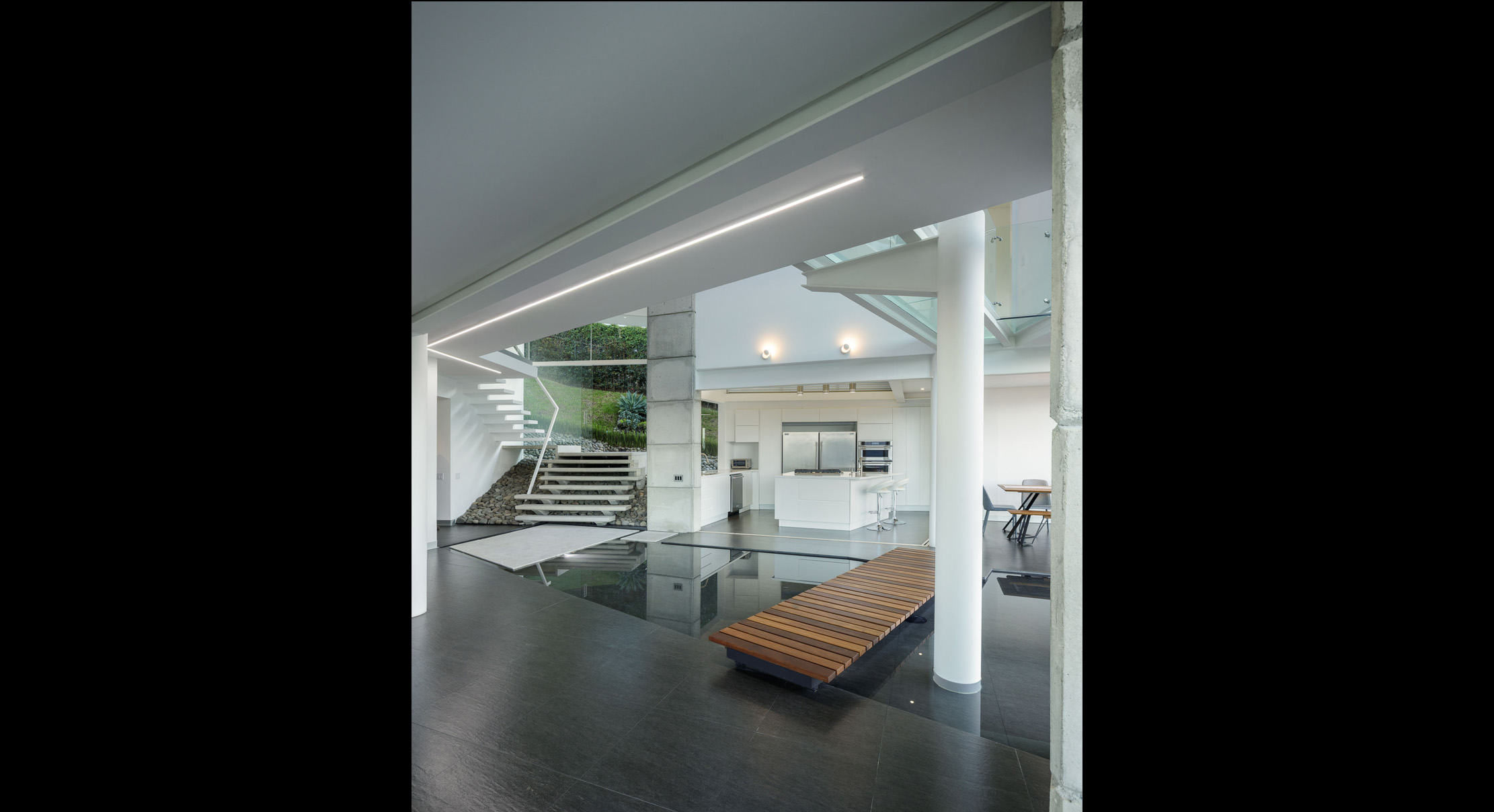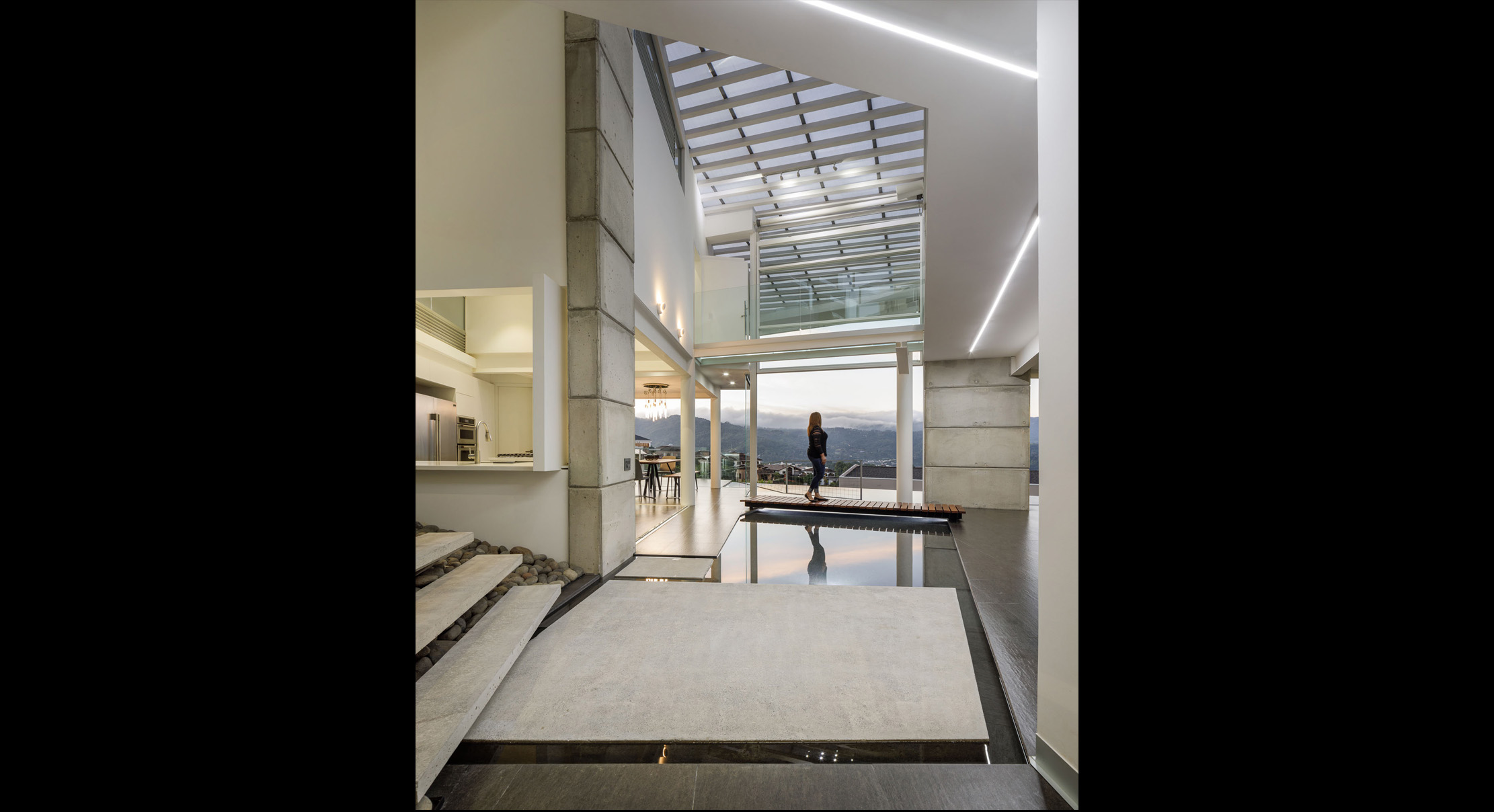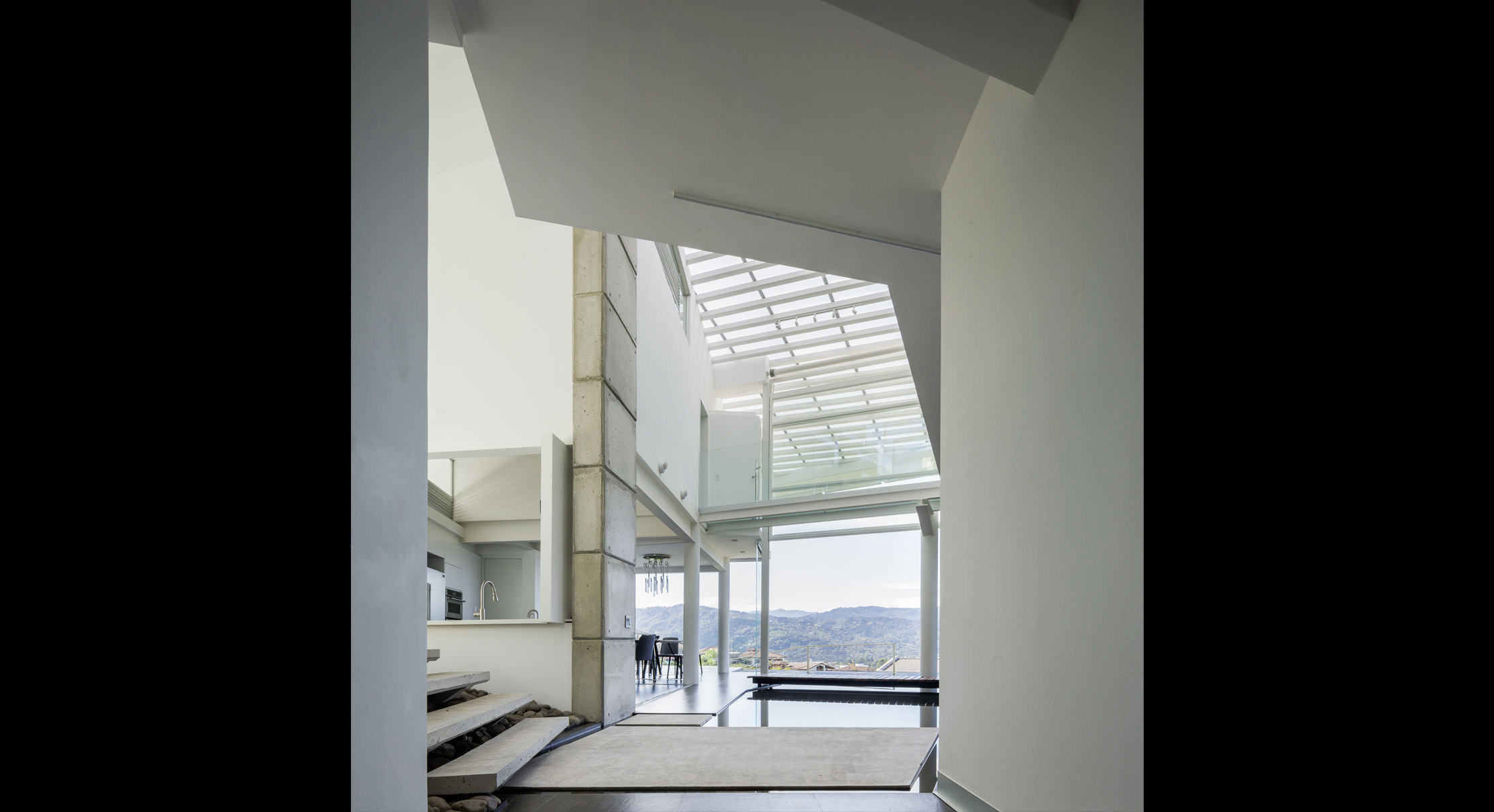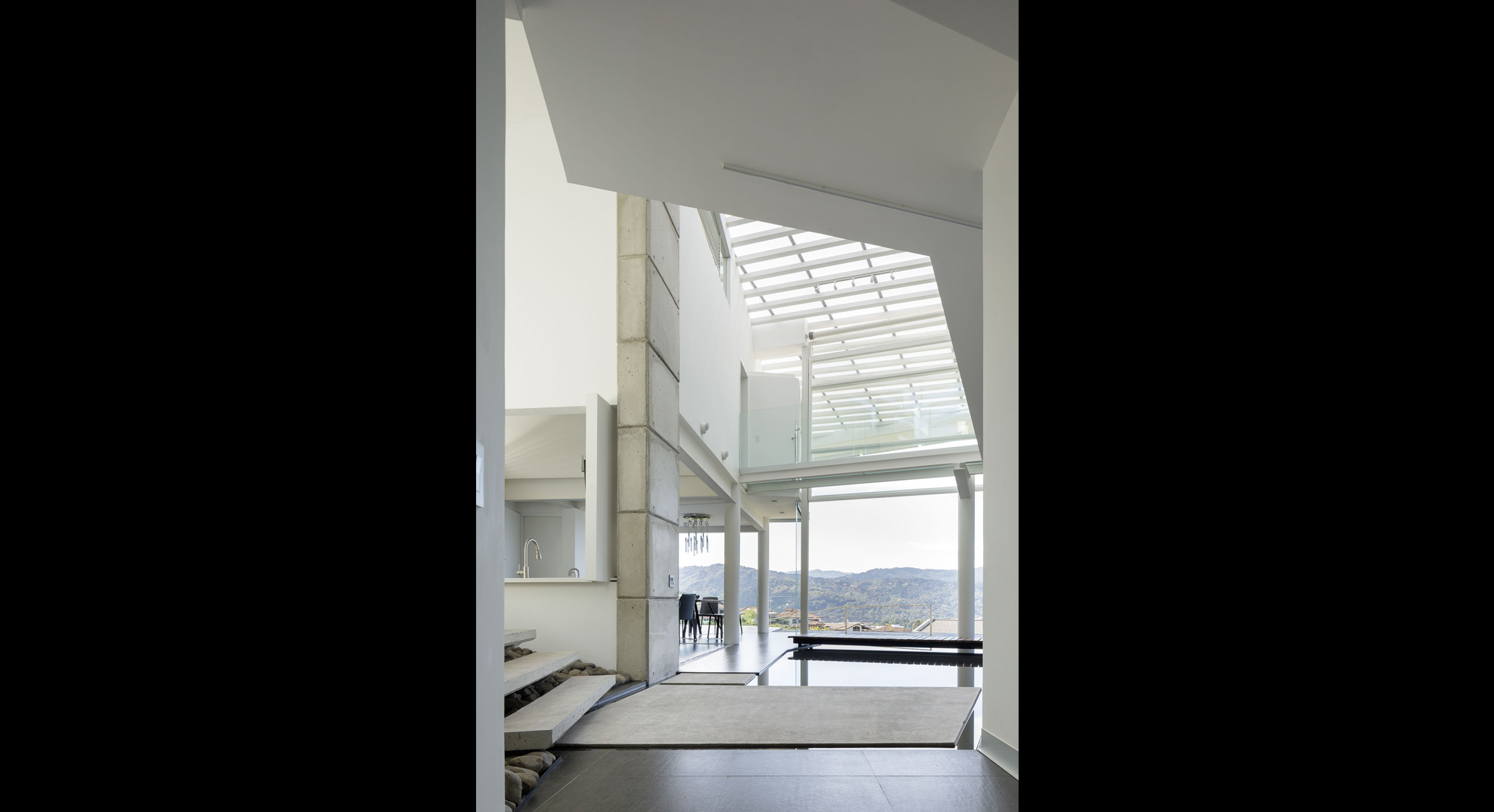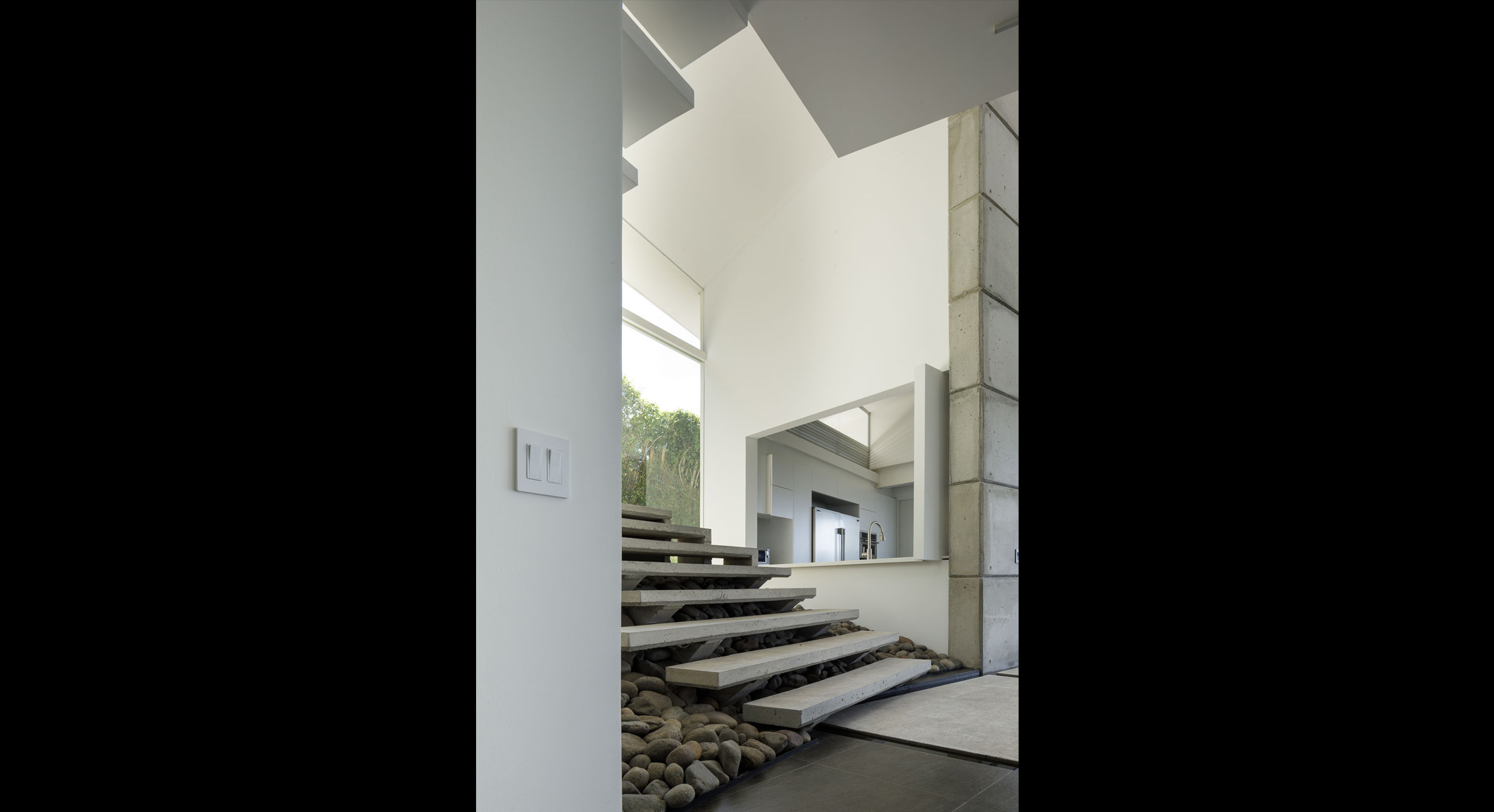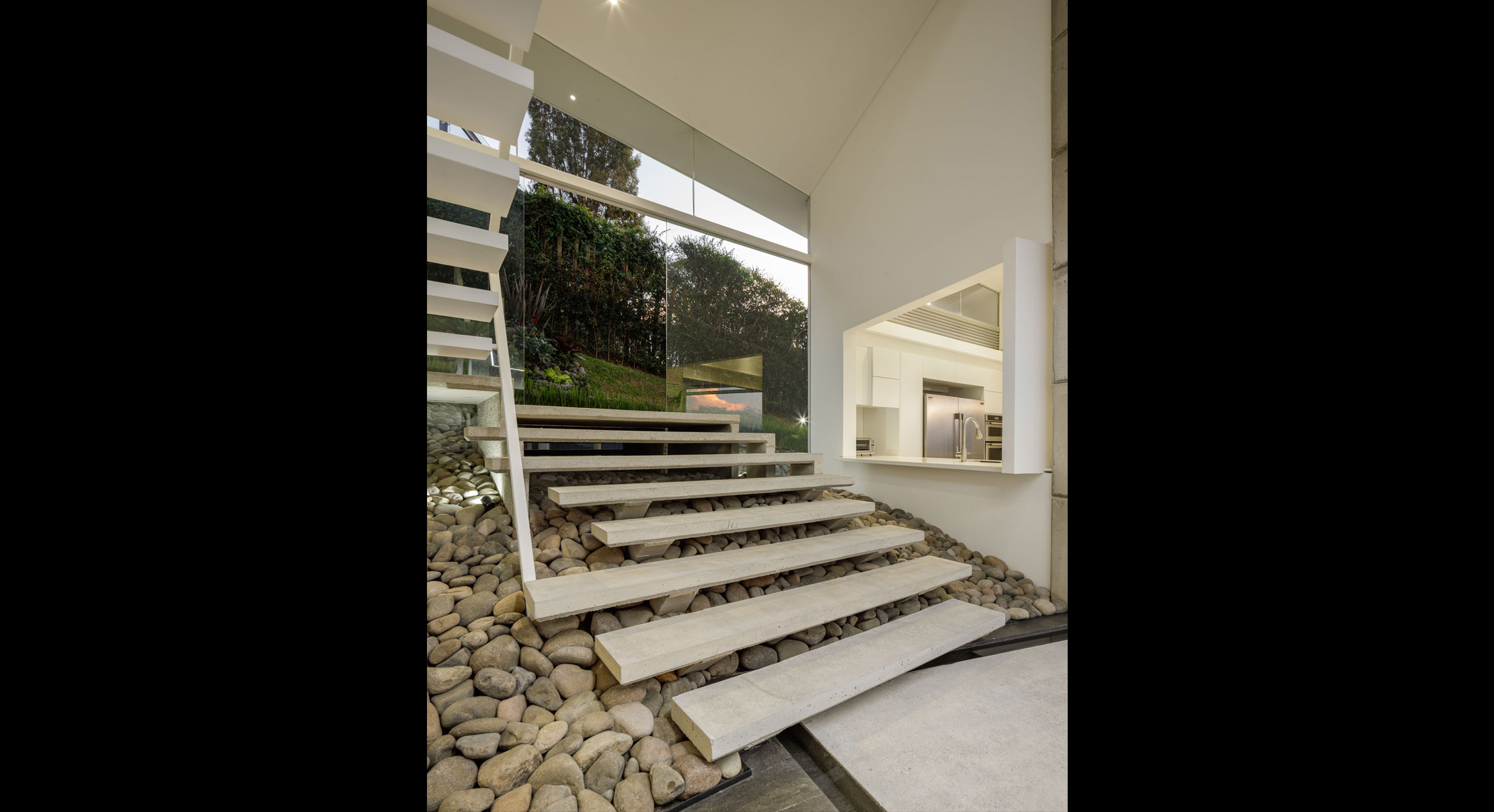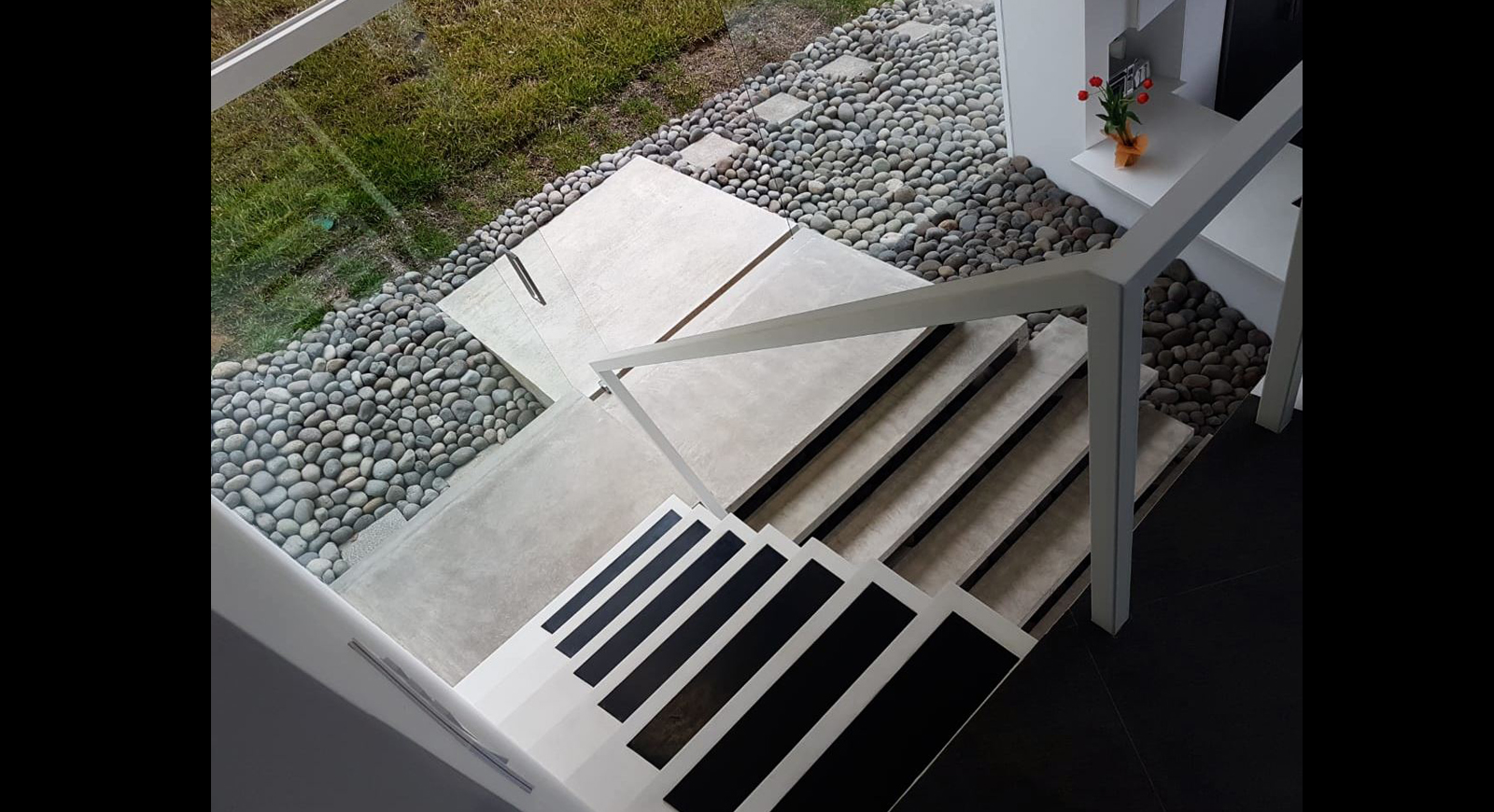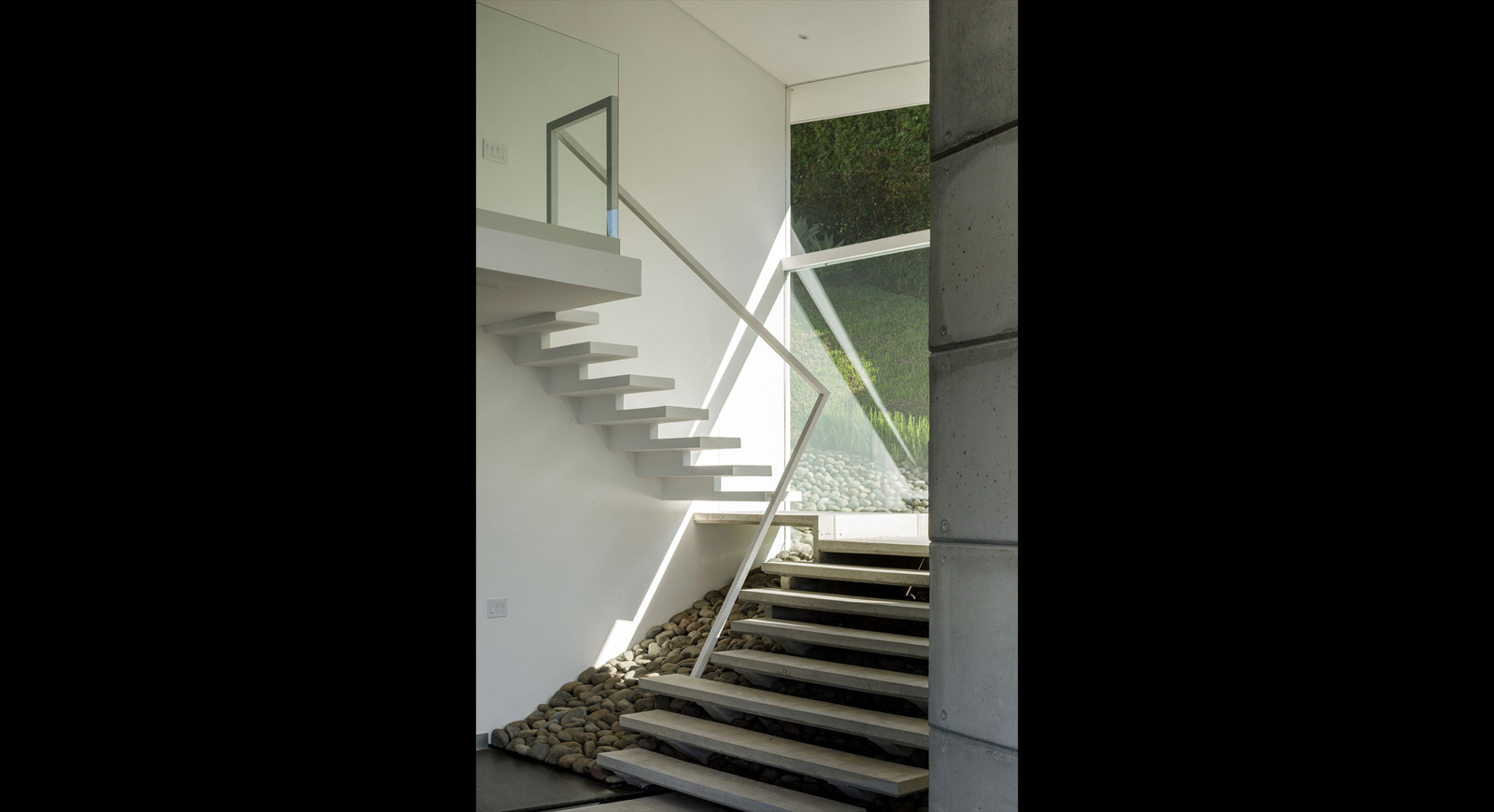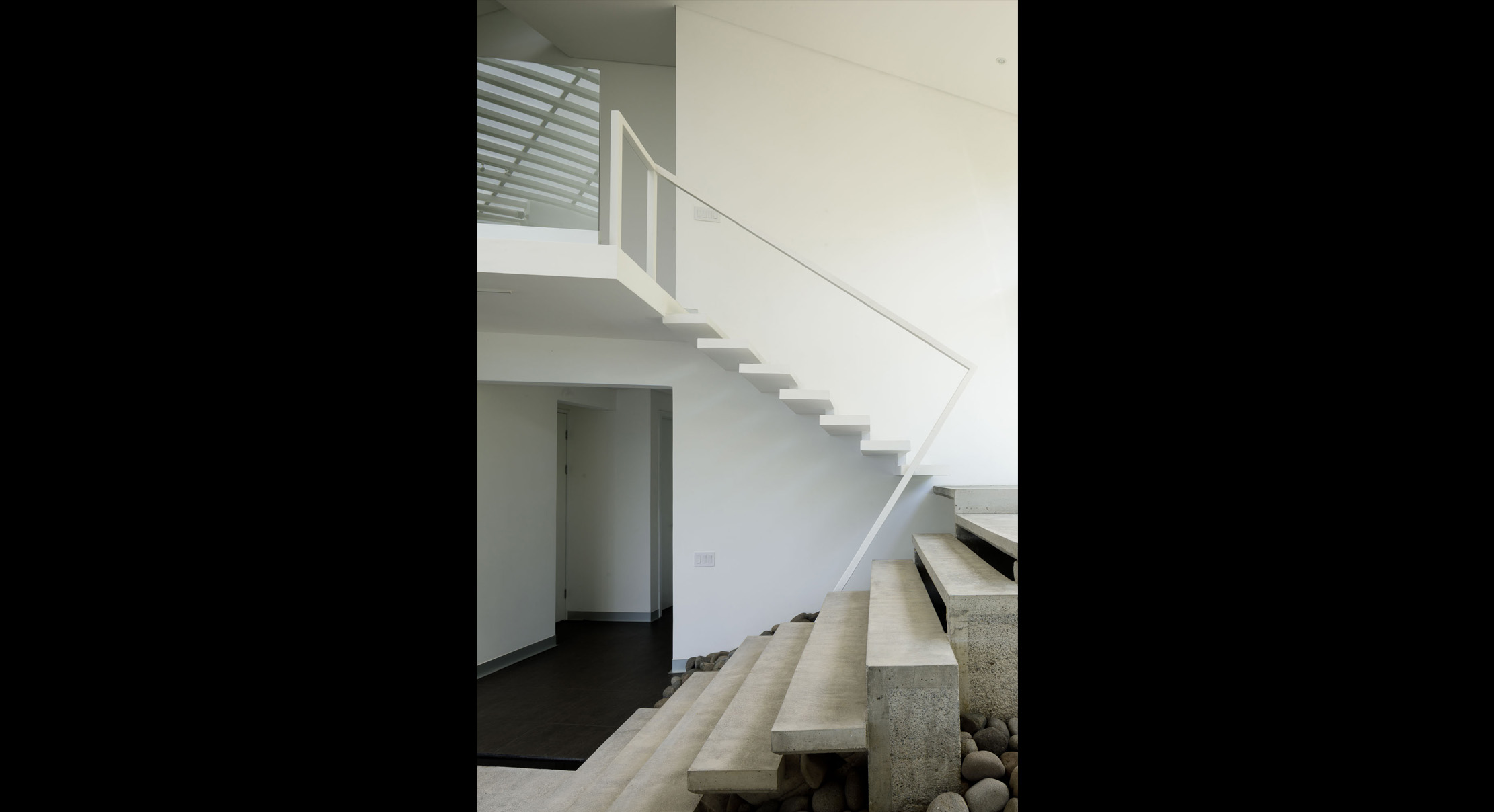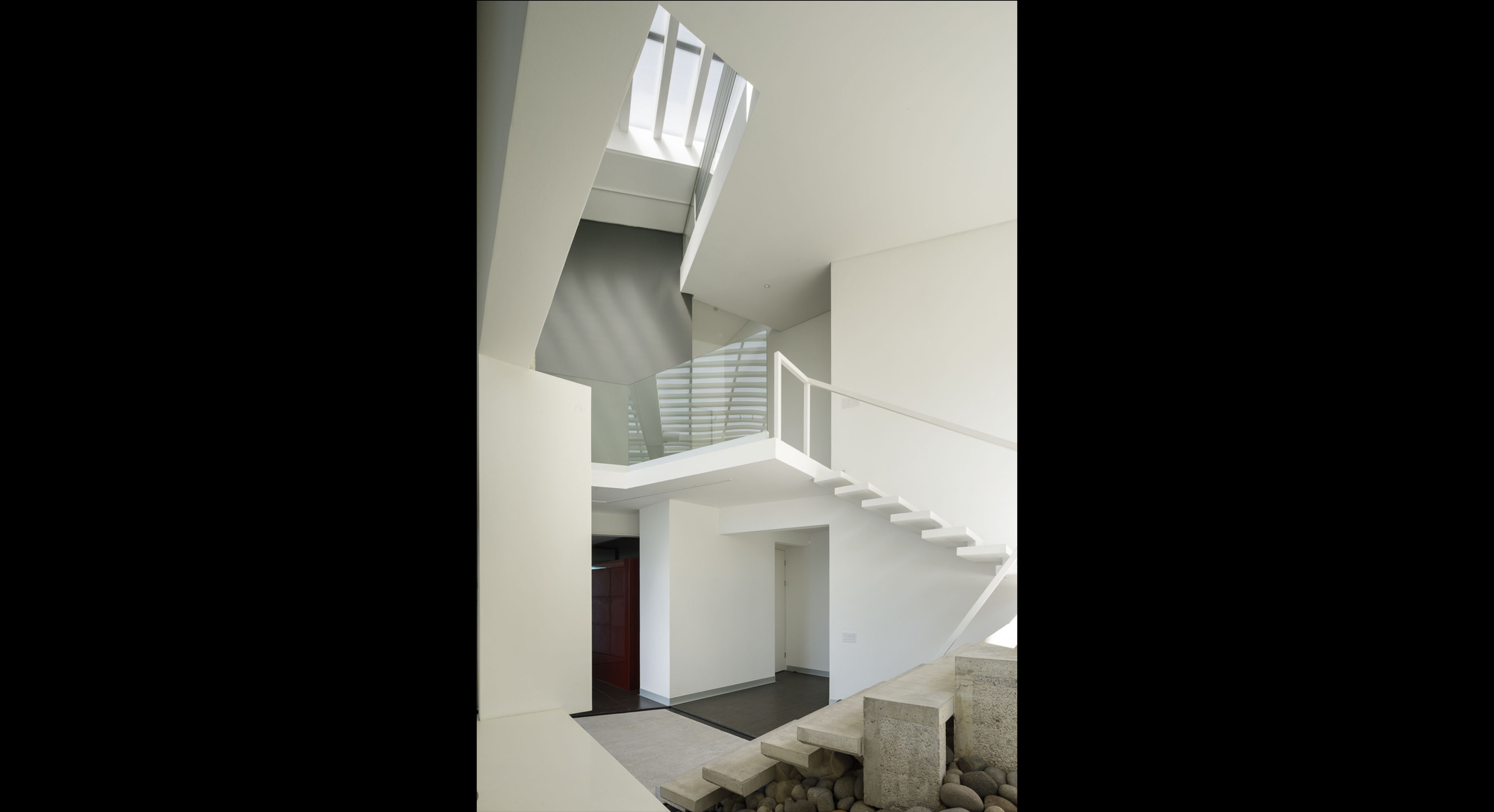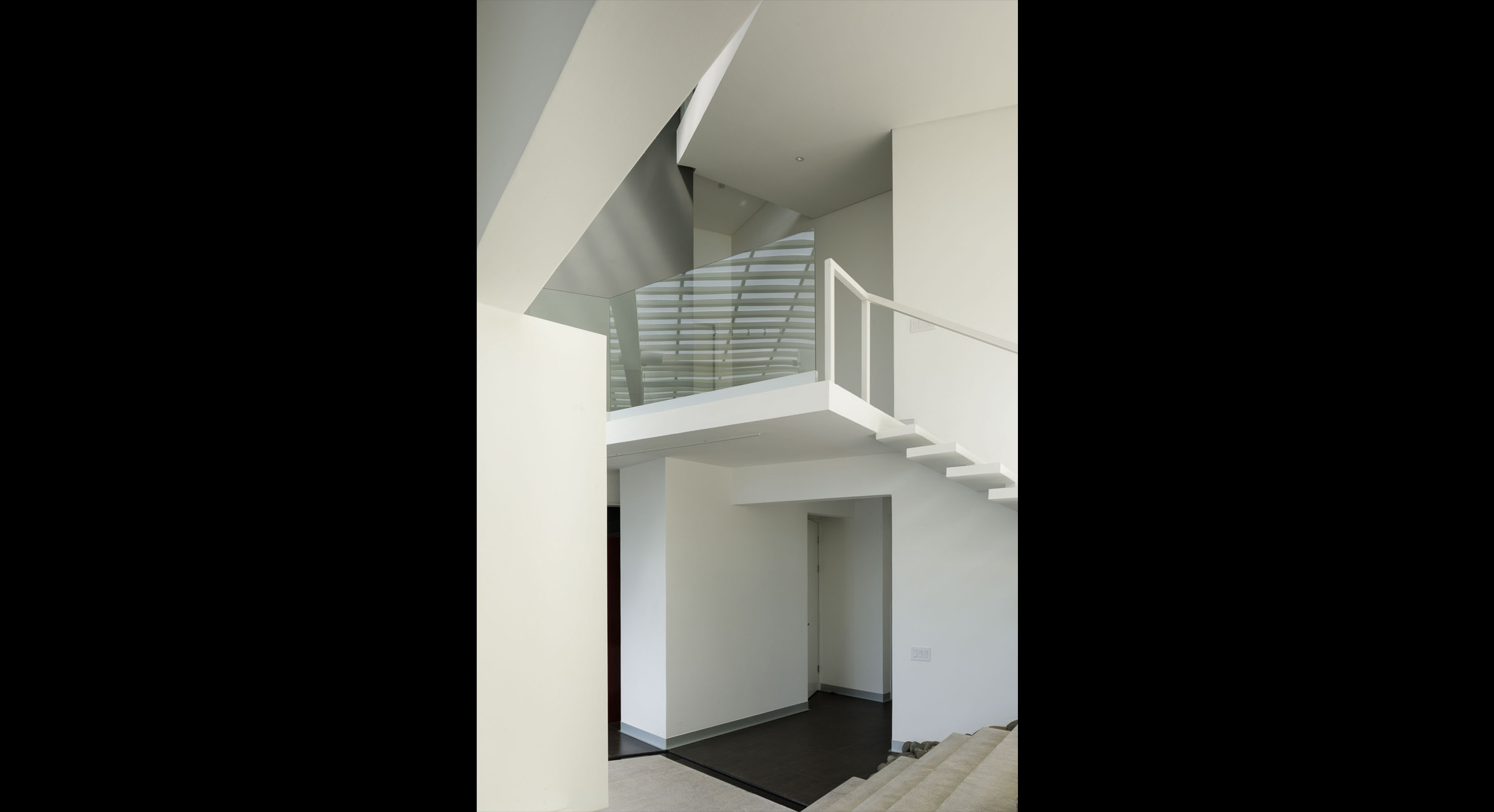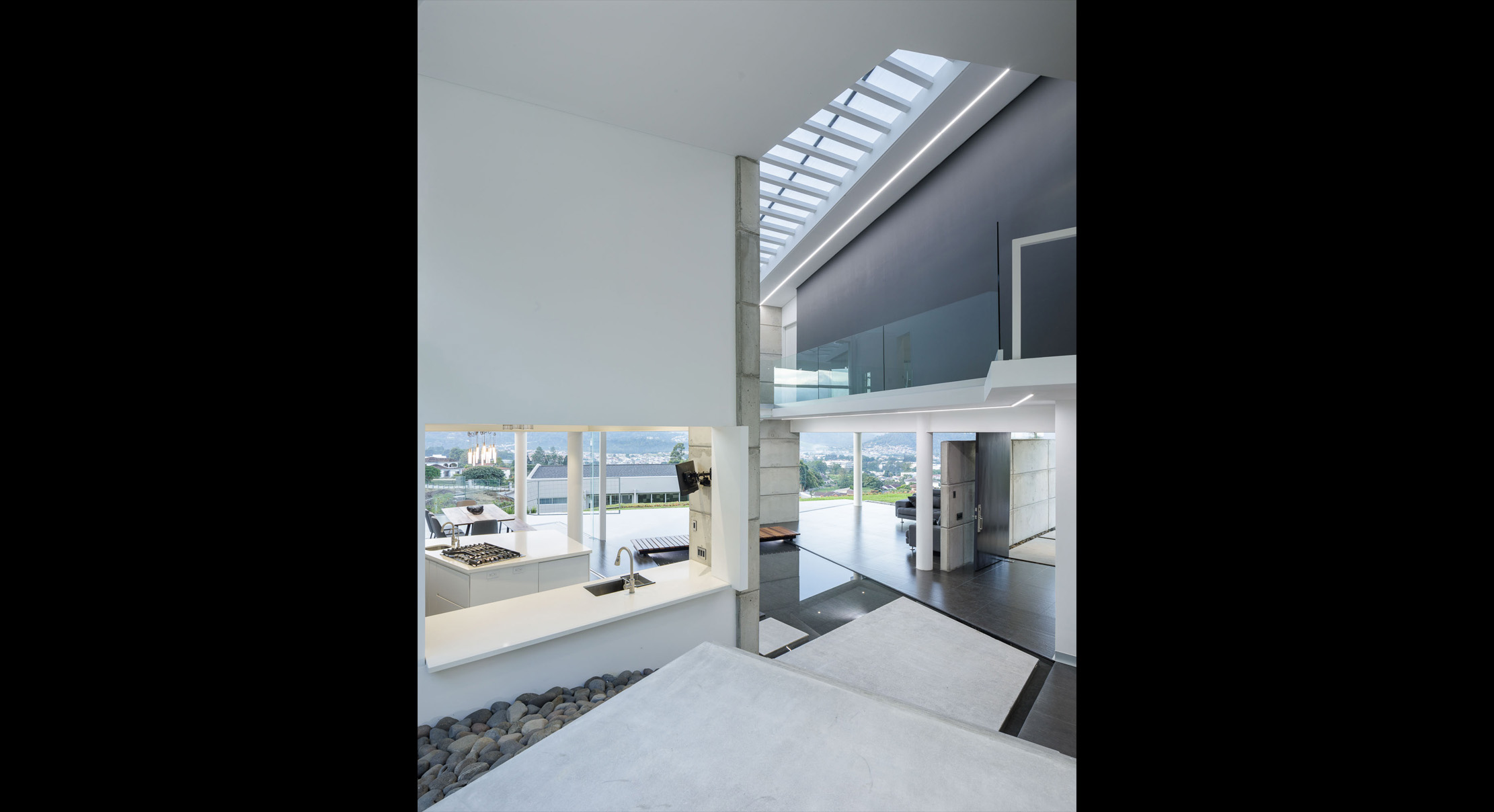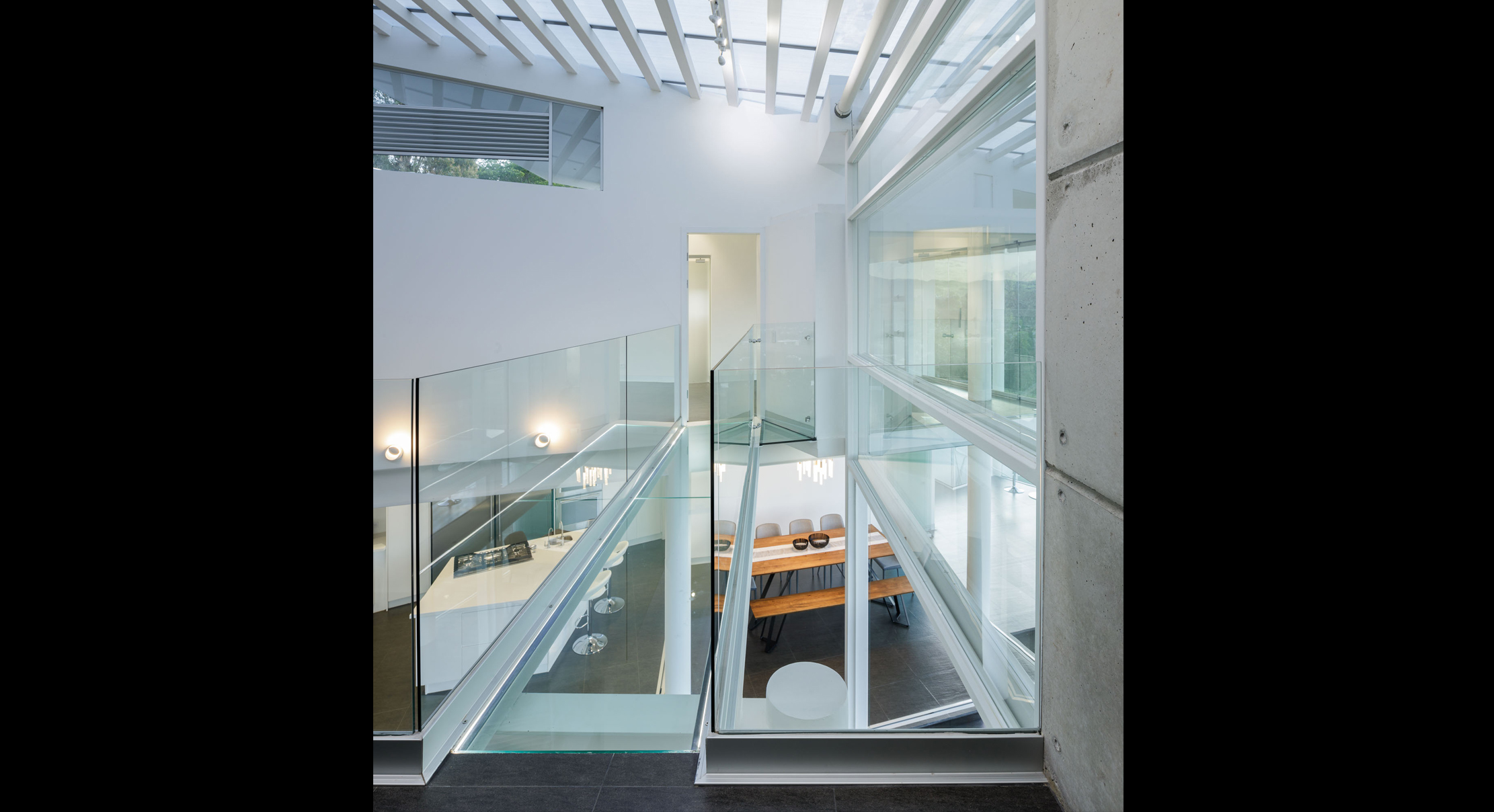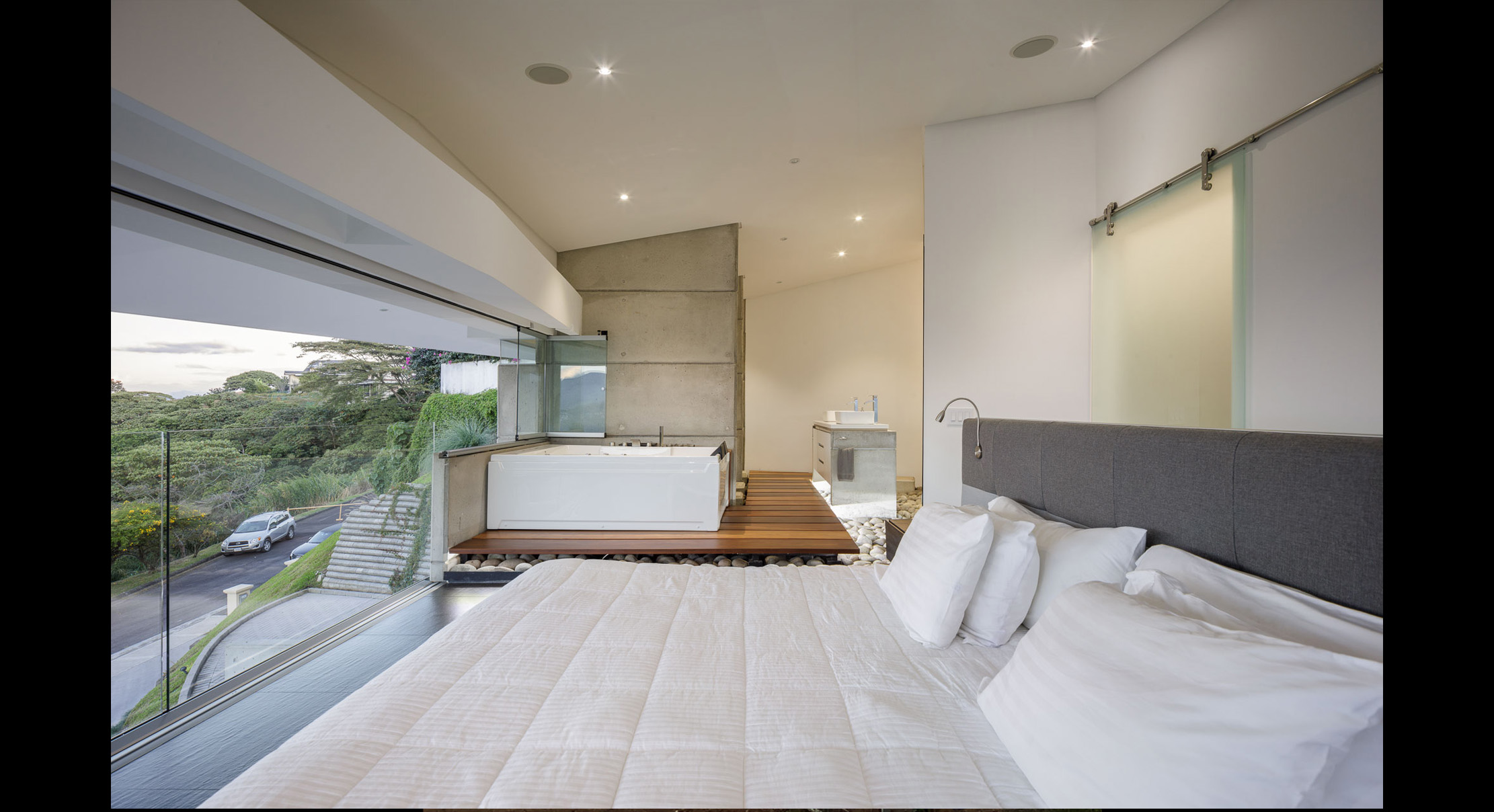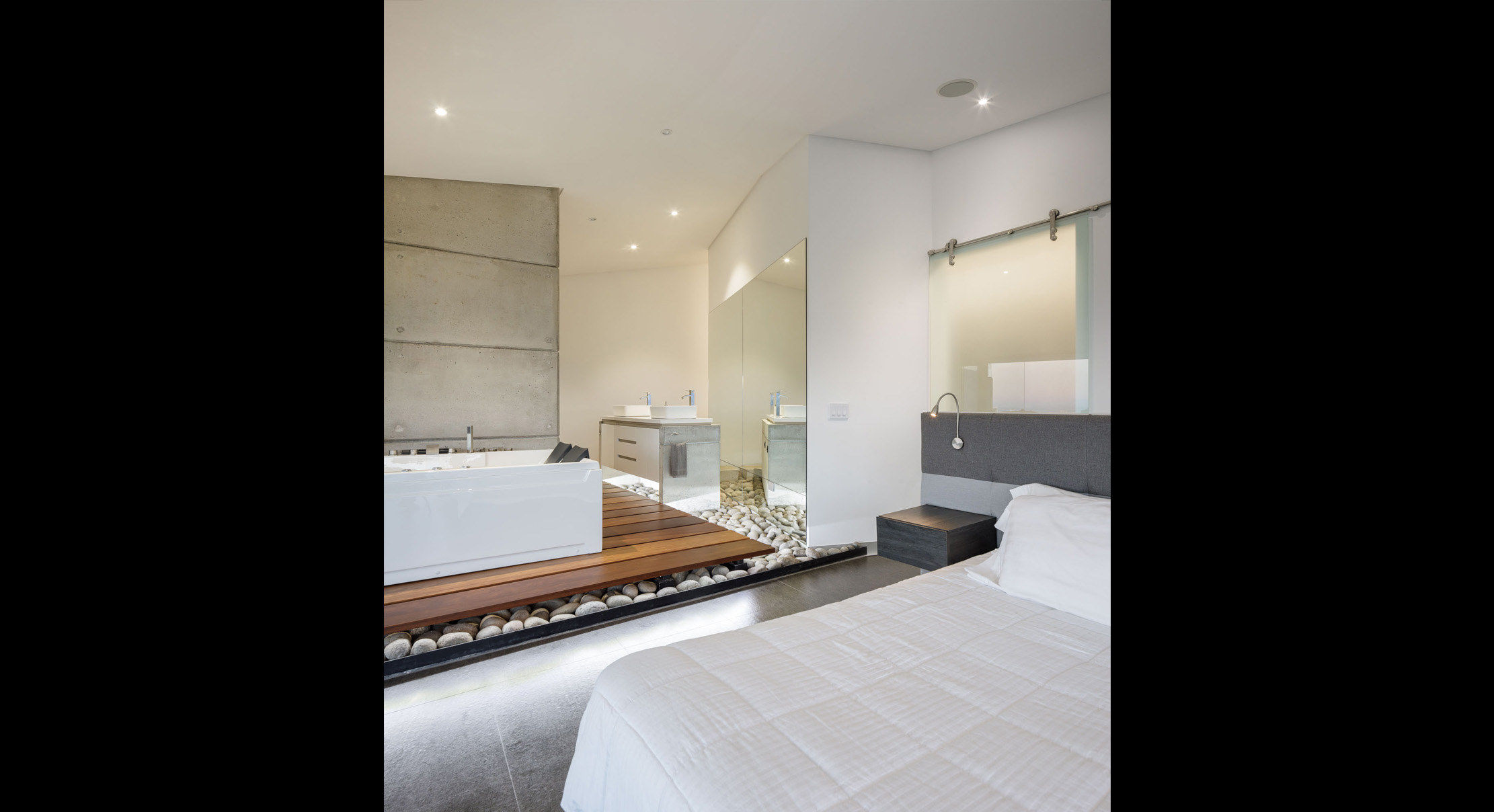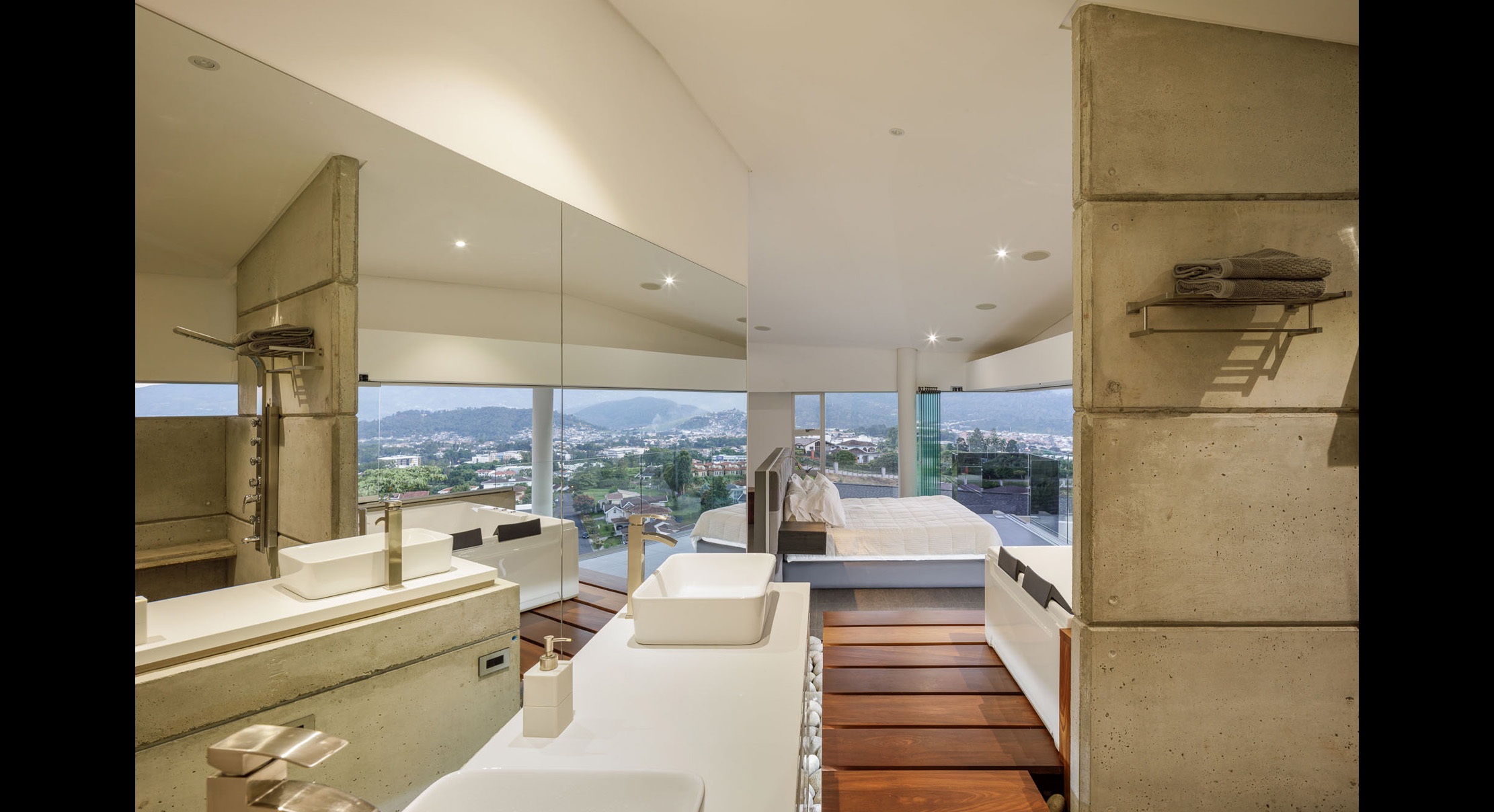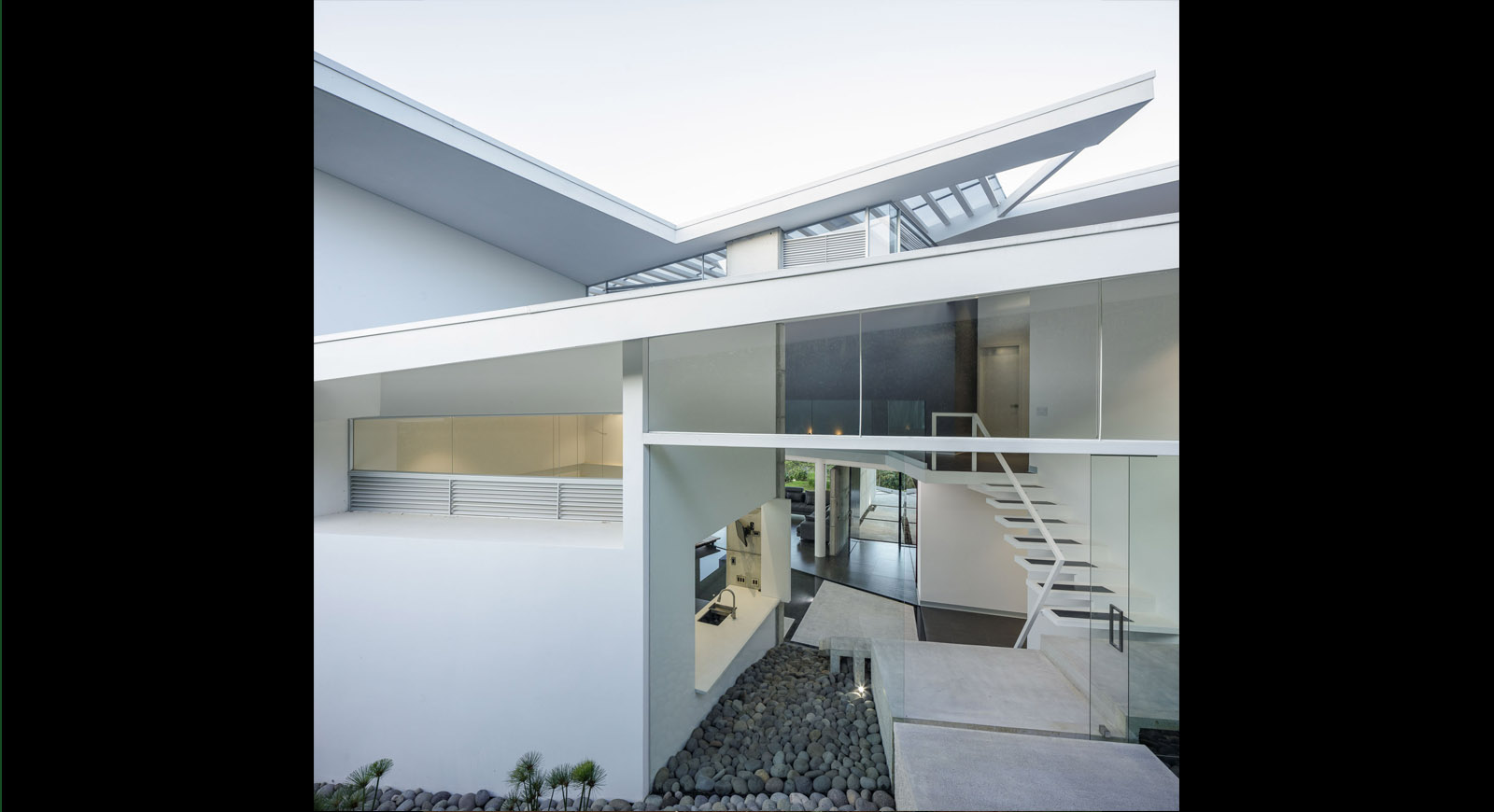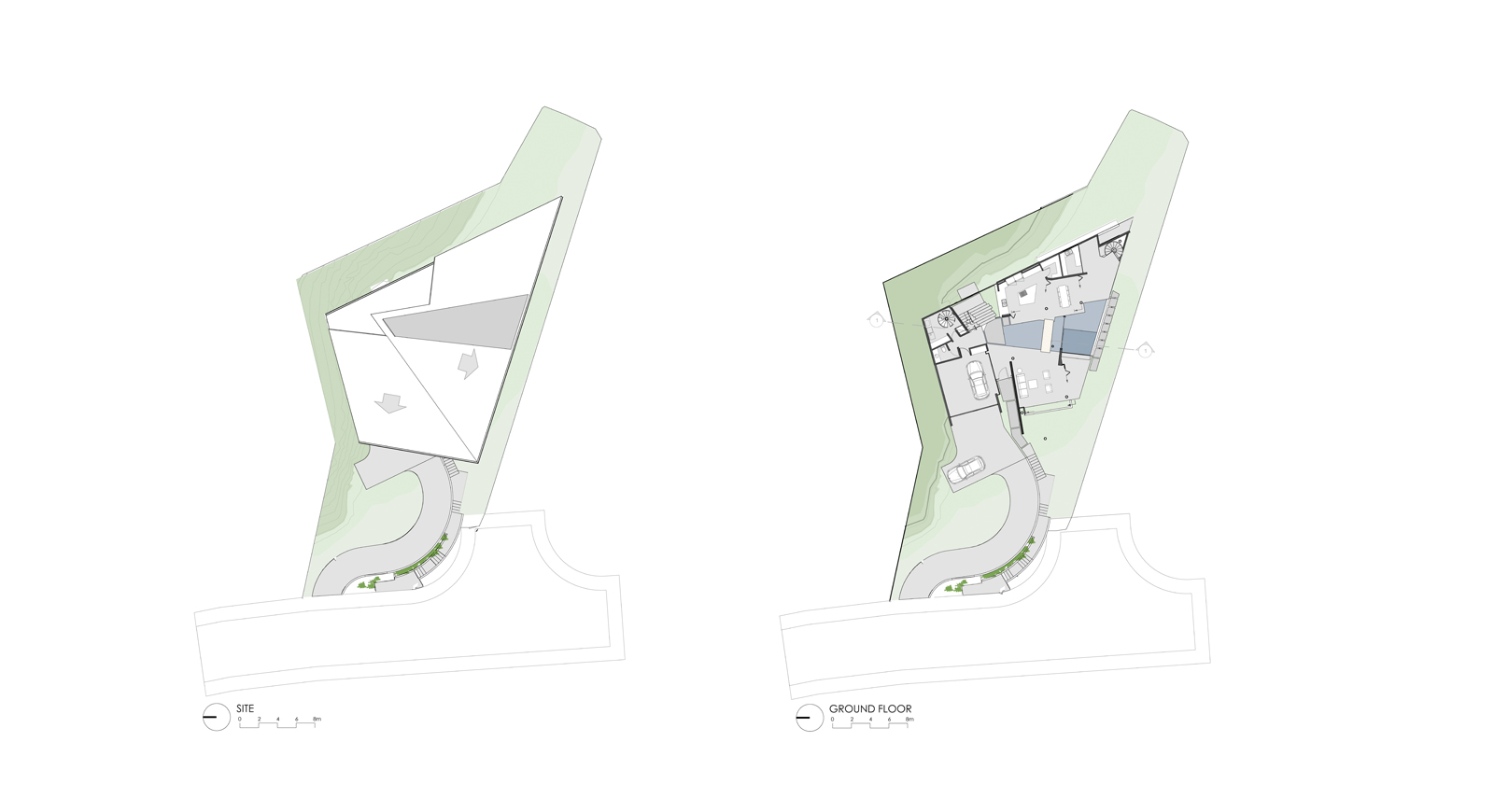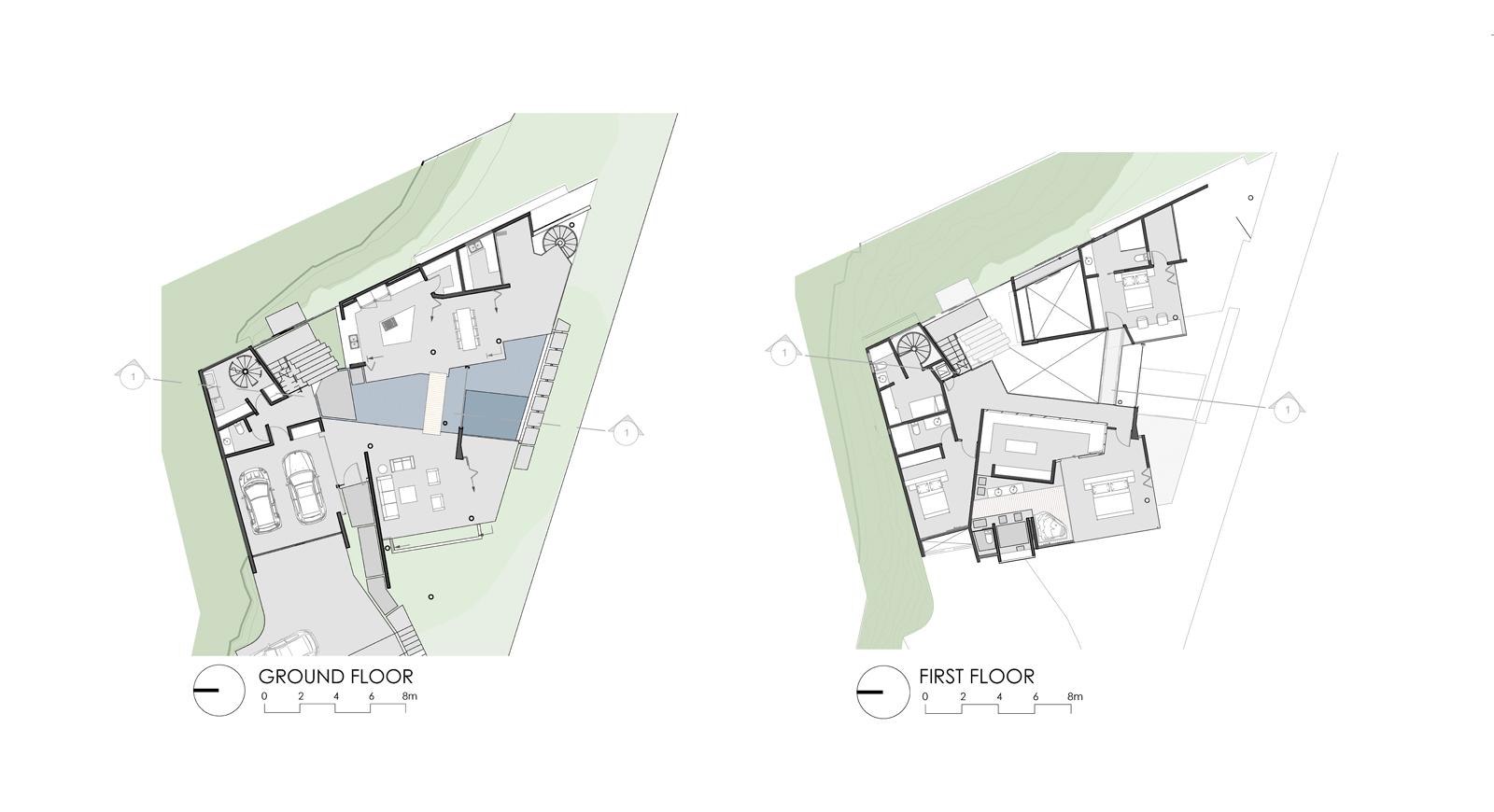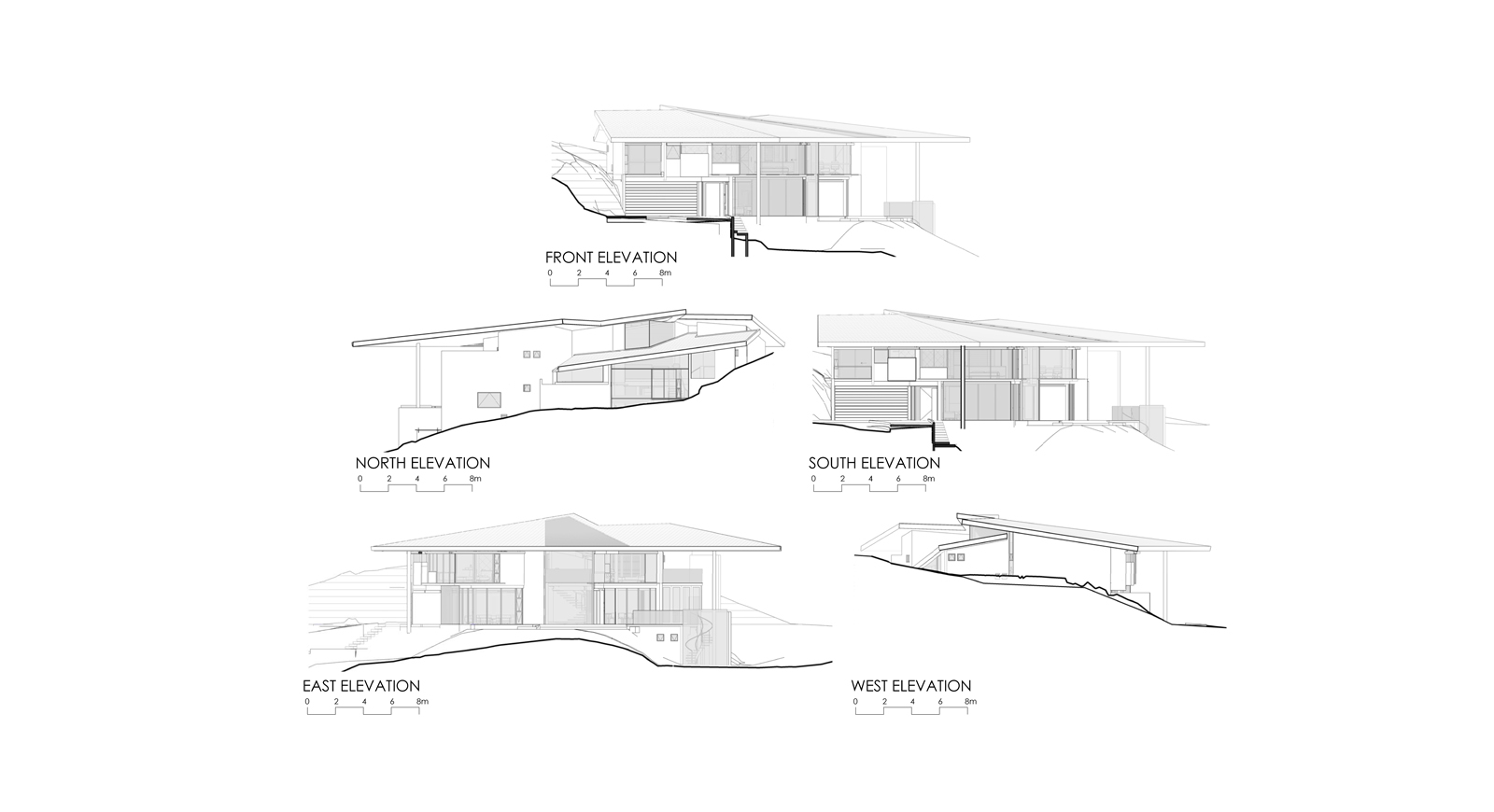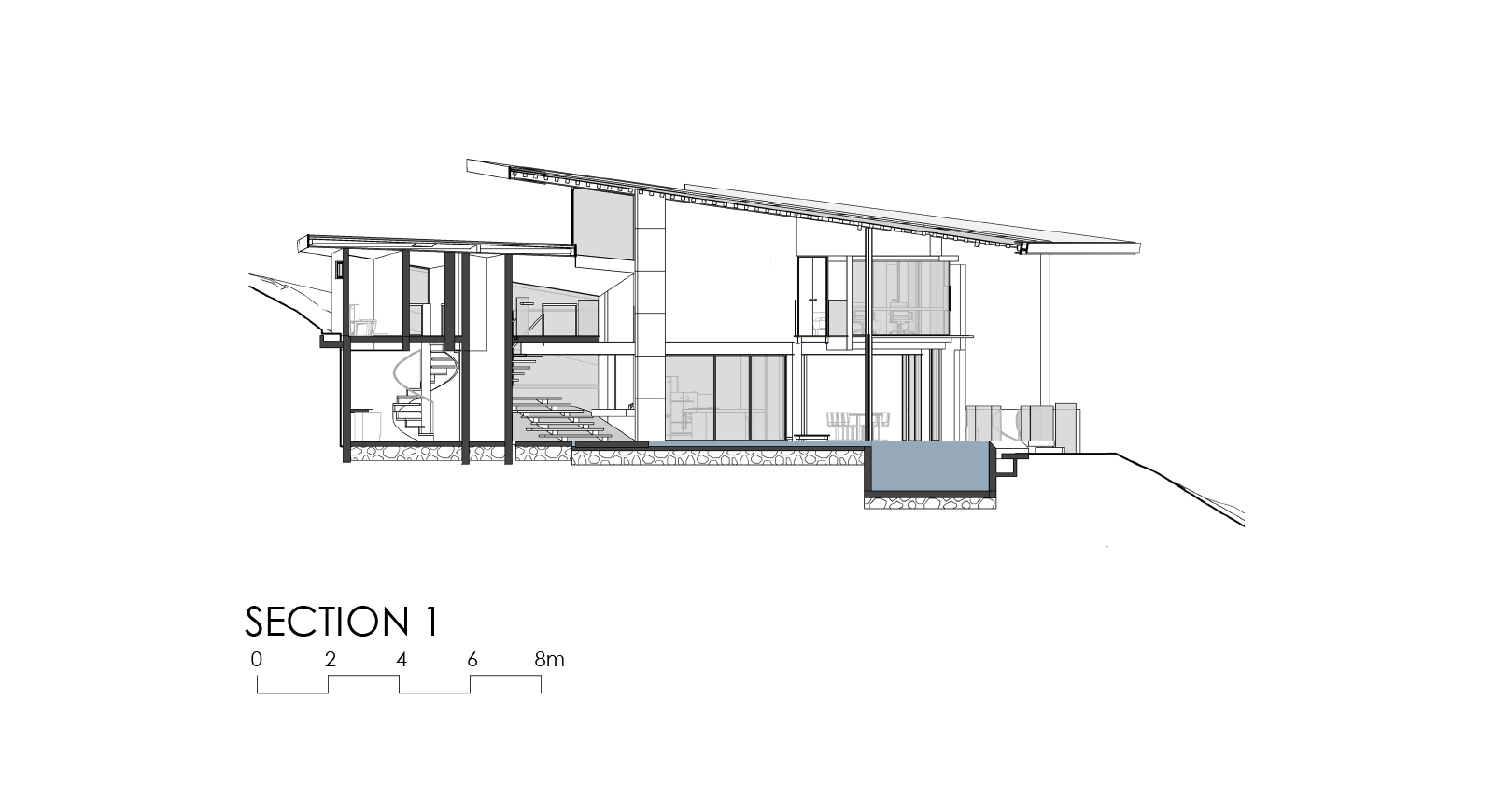 Intro:
Turning stumbling blocks into building blocks. This suburban lot has a great view to the Central Valley, unfortunately, we saw that the car ramp to get there squeezed the available building space to the back-most corner of the site. At the same time, however, the higher ground in that section afforded privacy from street level onlookers and the residential openness the clients wanted. To achieve it, we proposed that instead of eliminating walls, we raise them. So we proposed that part of the glass façade be mechanically raised, rendering it invisible.
Description:
Lot: In an extremely narrow lot with slopes on two sides and an existing platform at a level of 4m above the street, the first thing tackled was the access ramp and parking. Once it was ready, the house was designed occupying almost the entire area of what  was buildable.
Design: One of the main design goals was to have open views of the mountains and the city of San José from all the main areas of the house. On the ground floor, transparent open spaces were designed that flow together and are articulated in a double height skylit lobby with a reflecting pool that flows from the entrance hall through the social areas, crosses a lift gate that separates interior from exterior and joins a small swimming pool. On the top floor the 3 bedrooms have city and mountains view. The corner main bedroom enjoys a spectacular panorama view.
Stairs: The stairs going up to the second floor are a focal point due to its its sculptural design. The first section is made of floating concrete steps on a stone slope that cascades down from the outside and penetrates the house. The second section, painted white as the wall from which it cantilevers tends to blend in while  contrasting in form with the first section.
Basement: circular stairs go down from the terrace to a guest bathroom and storage.
Materials palette: A reduced materials palette is used.
Exposed concrete walls
Red laminated glass that works as a mirror in the entry hall and allows us to glimpse the interior of the house.
Polycarbonate in the central skylight.
Grey porcelain tiles for the floors
Plaster ceiling.
Data:
Location: Tres Ríos, Costa Rica.
Construction year: 2018-2019

Architectural Design: Víctor Cañas, architect
Design Team:  Sara Araya Barrantes. Andrés Cañas. architects
Structural Engineering : Sotela Alfaro Ltda. Juan Carlos Sotela.
Electromechanical Engineering: ECG. Ing. Roberto Donadío.
General Contractors: LR Ingenieros. Ing. Luis Diego Rojas Lizano.
Photography: Fernando Alda