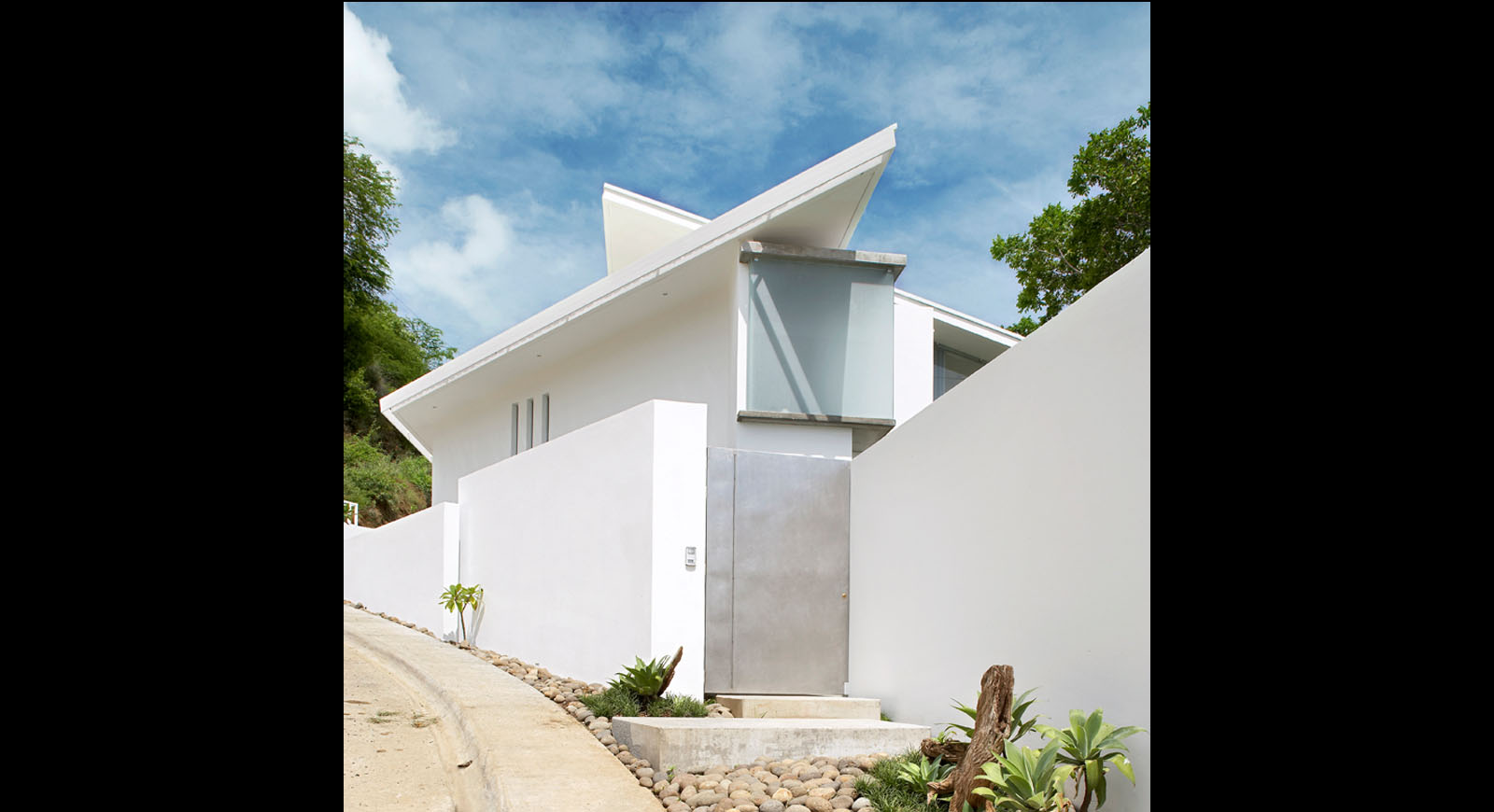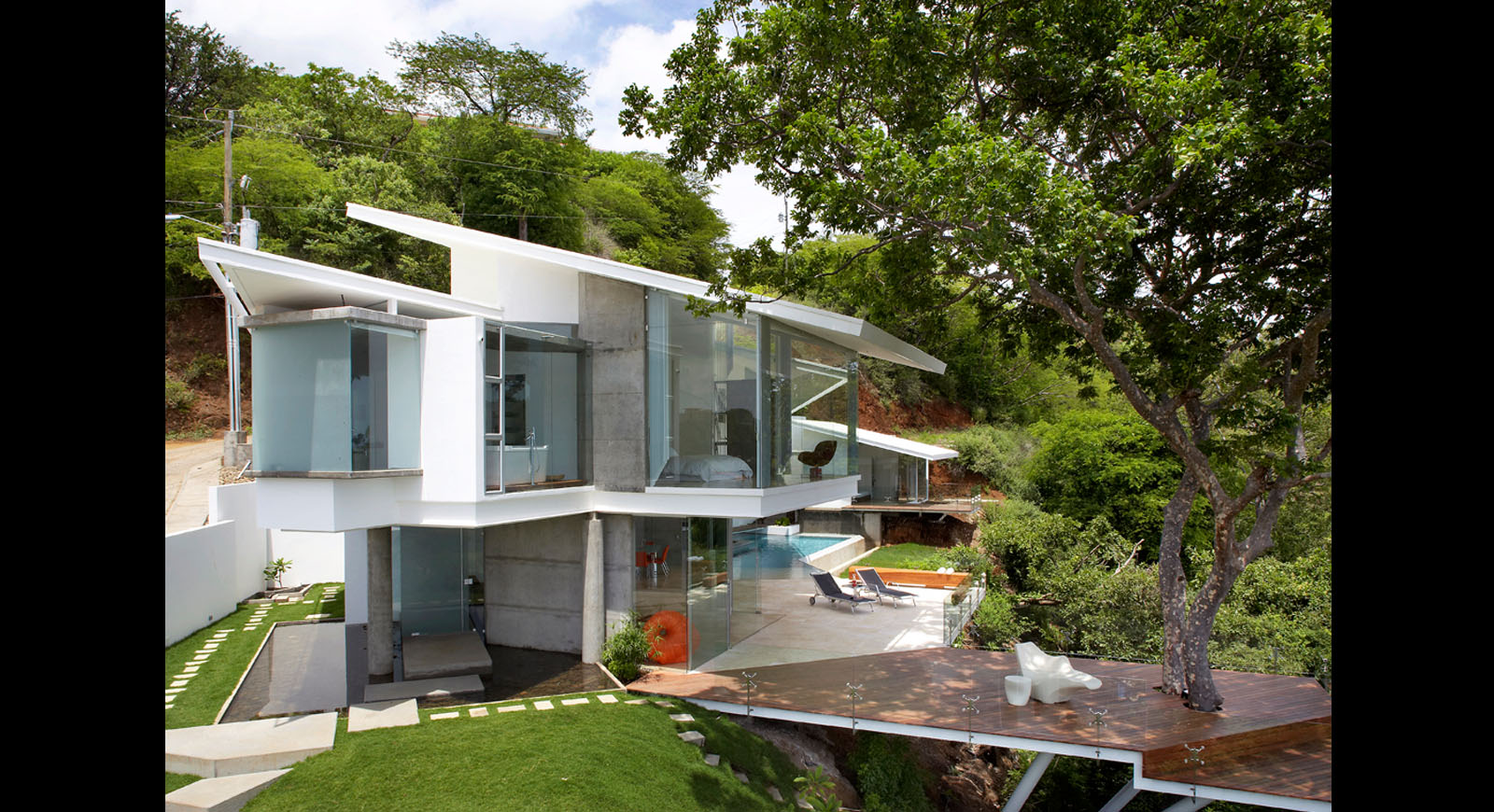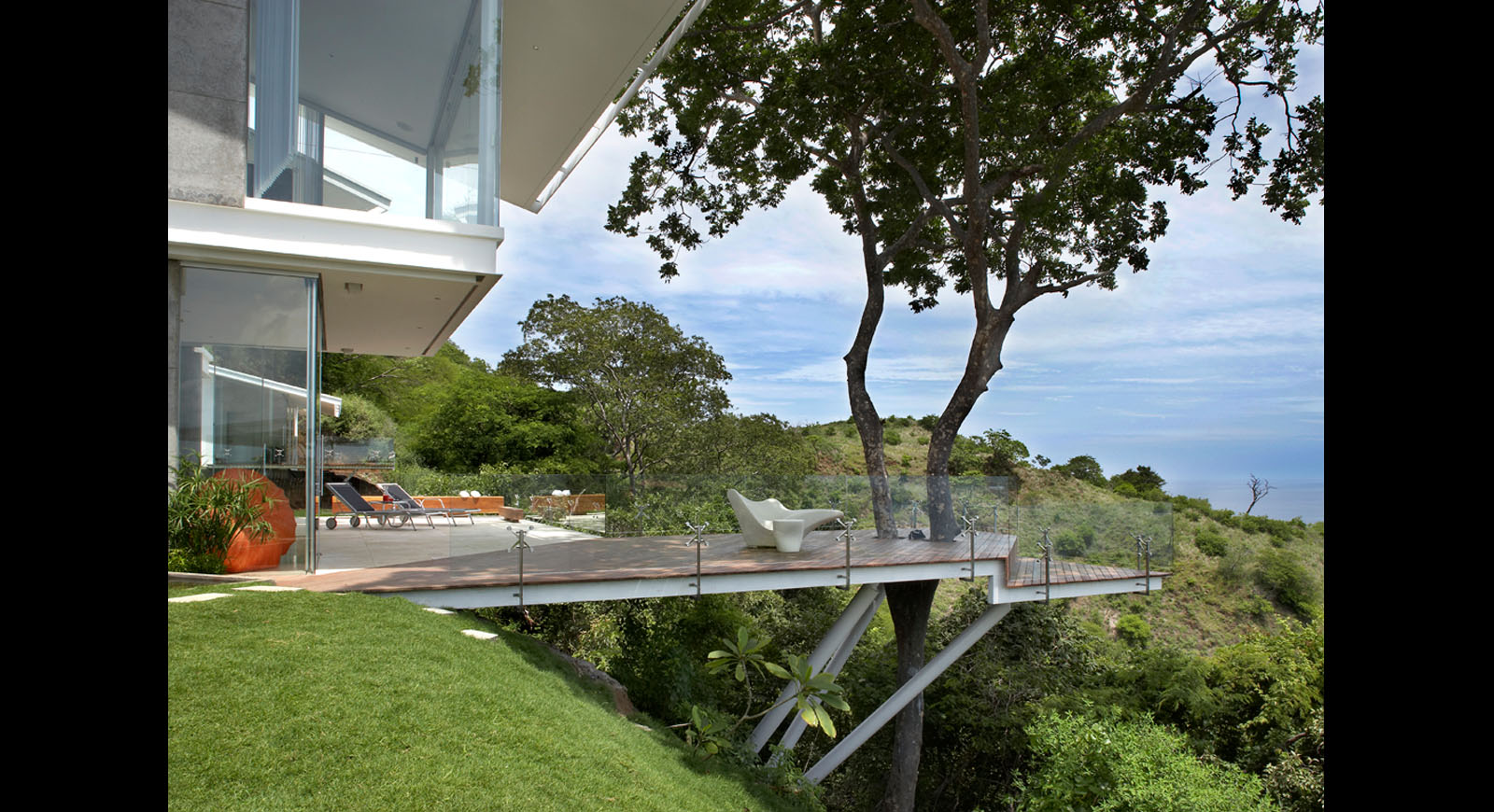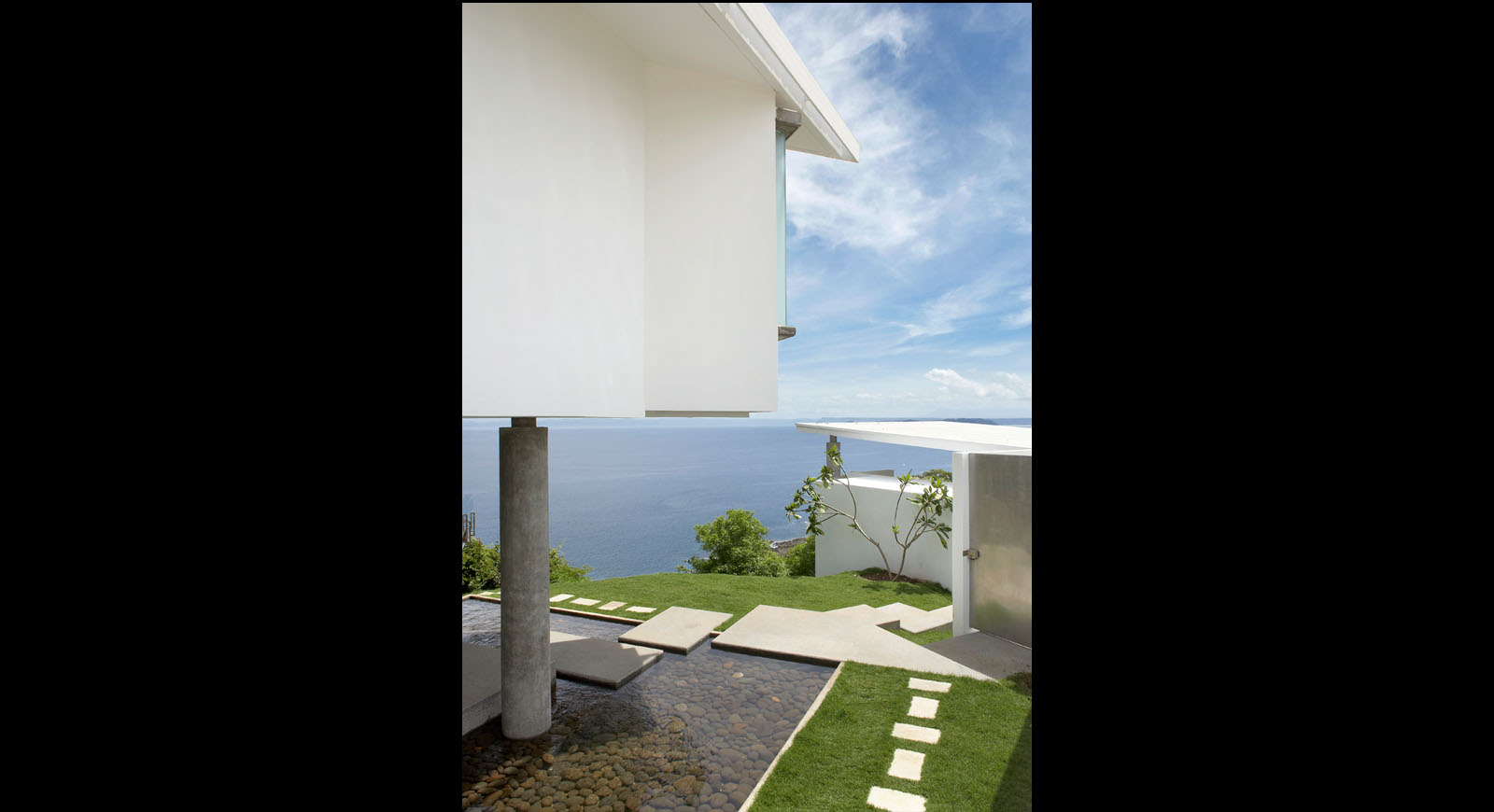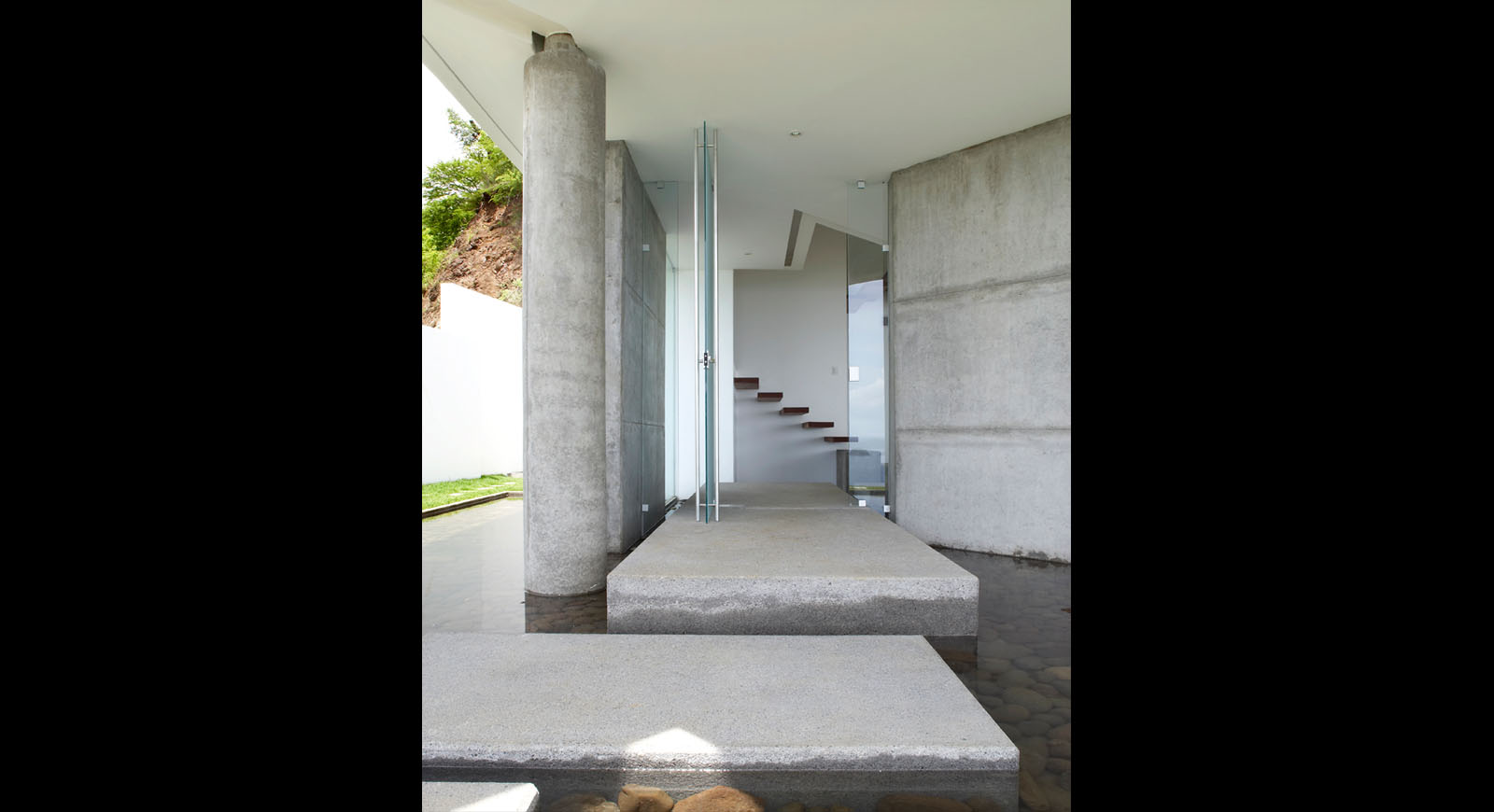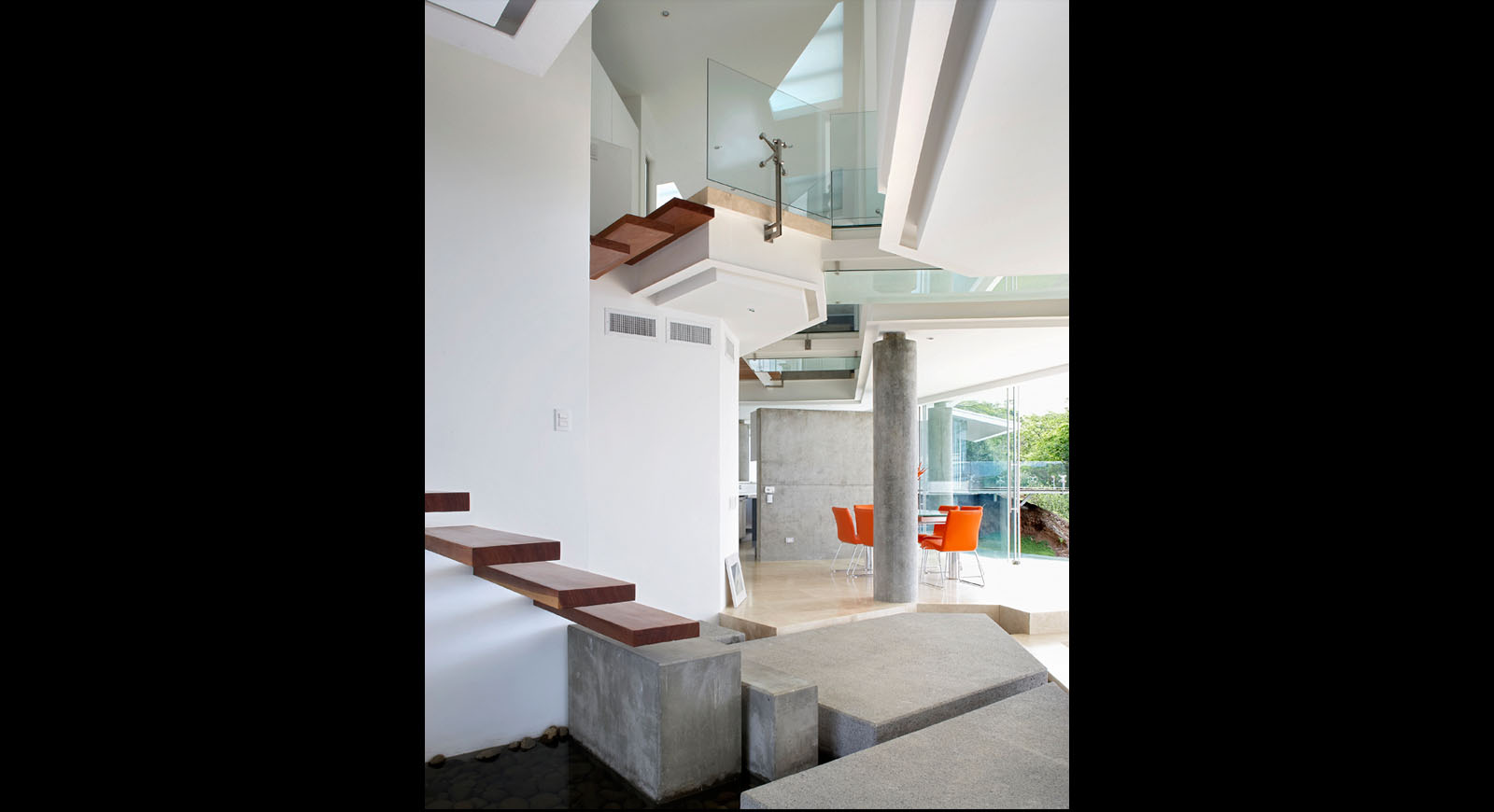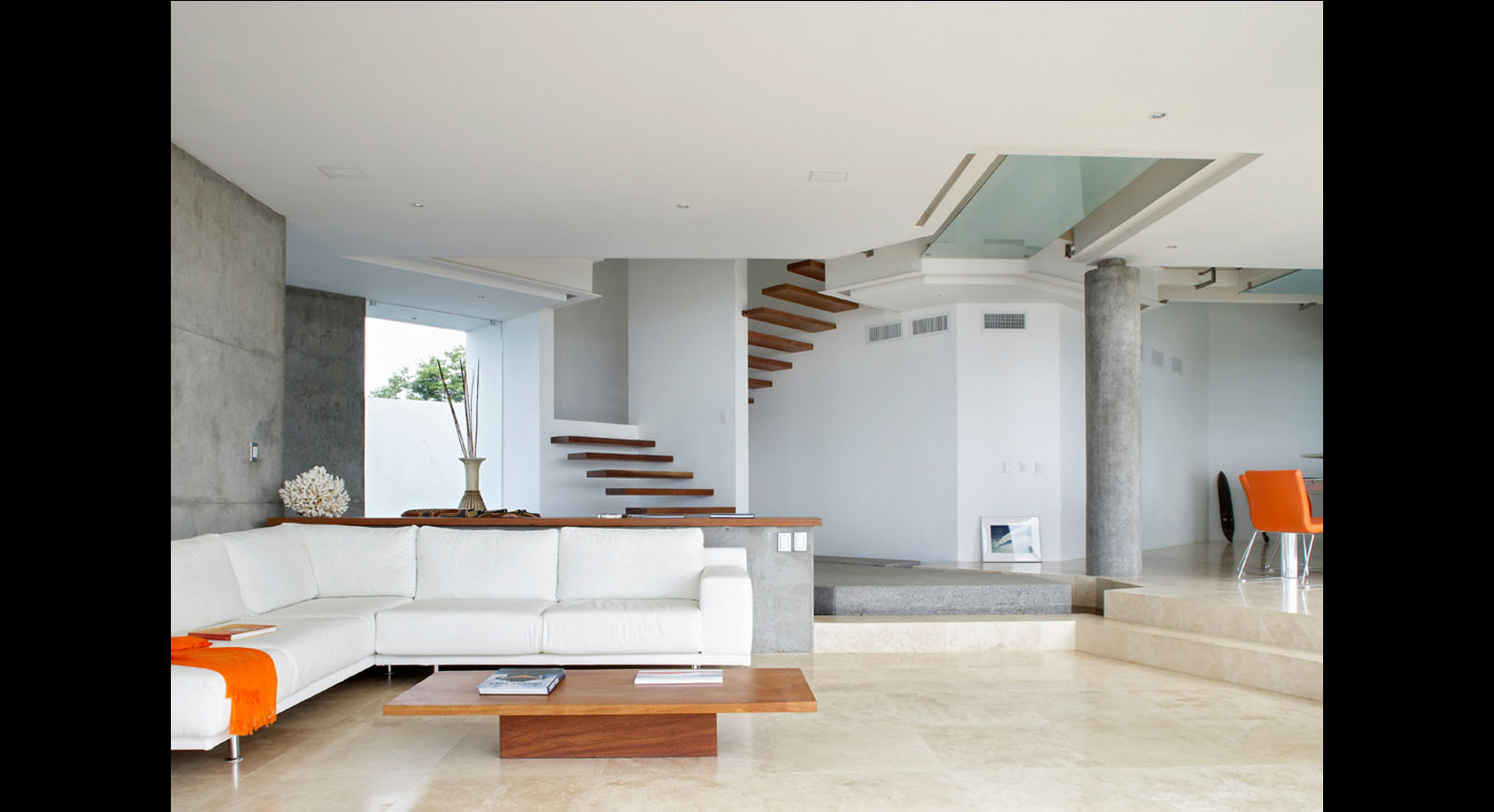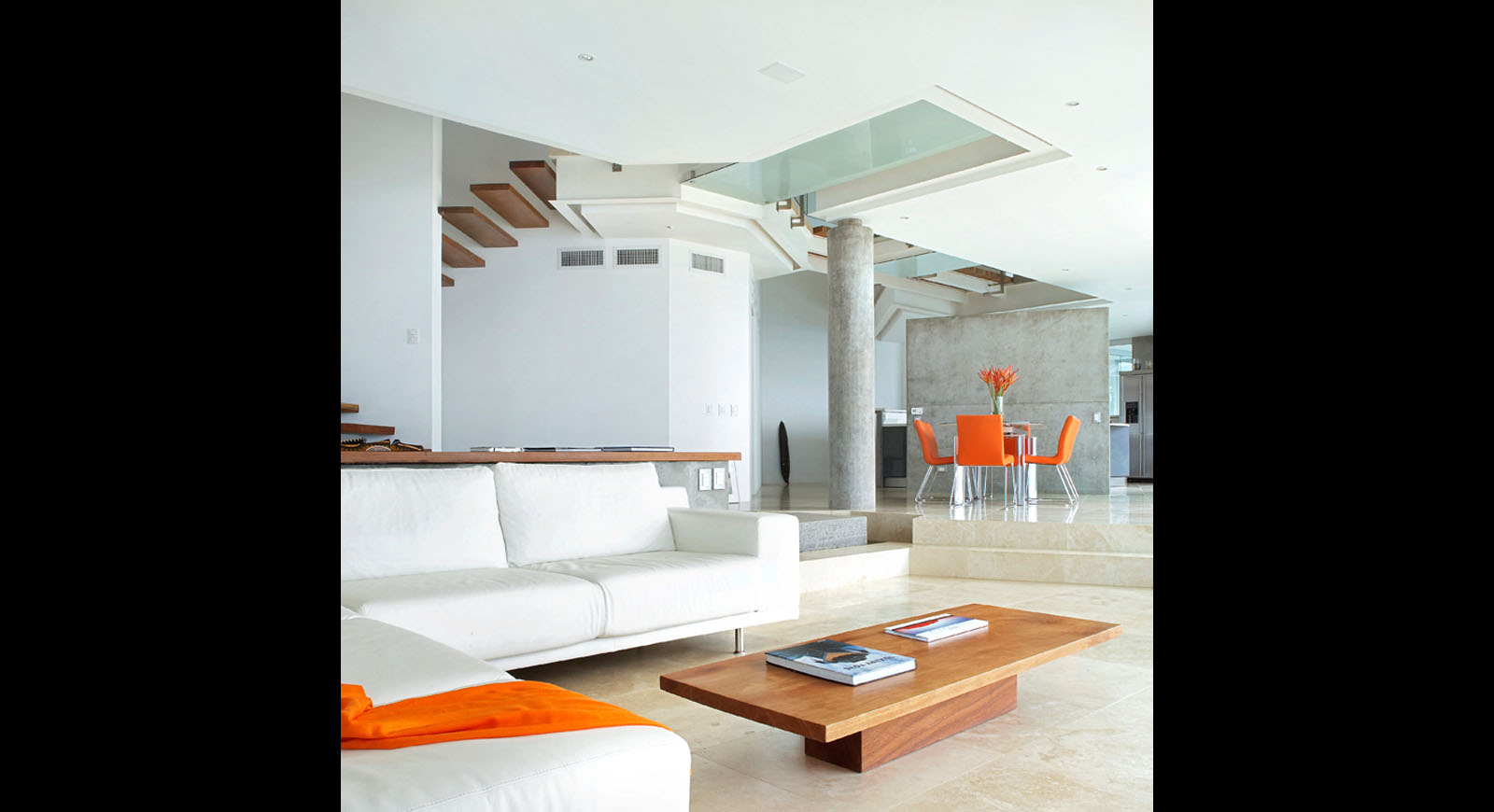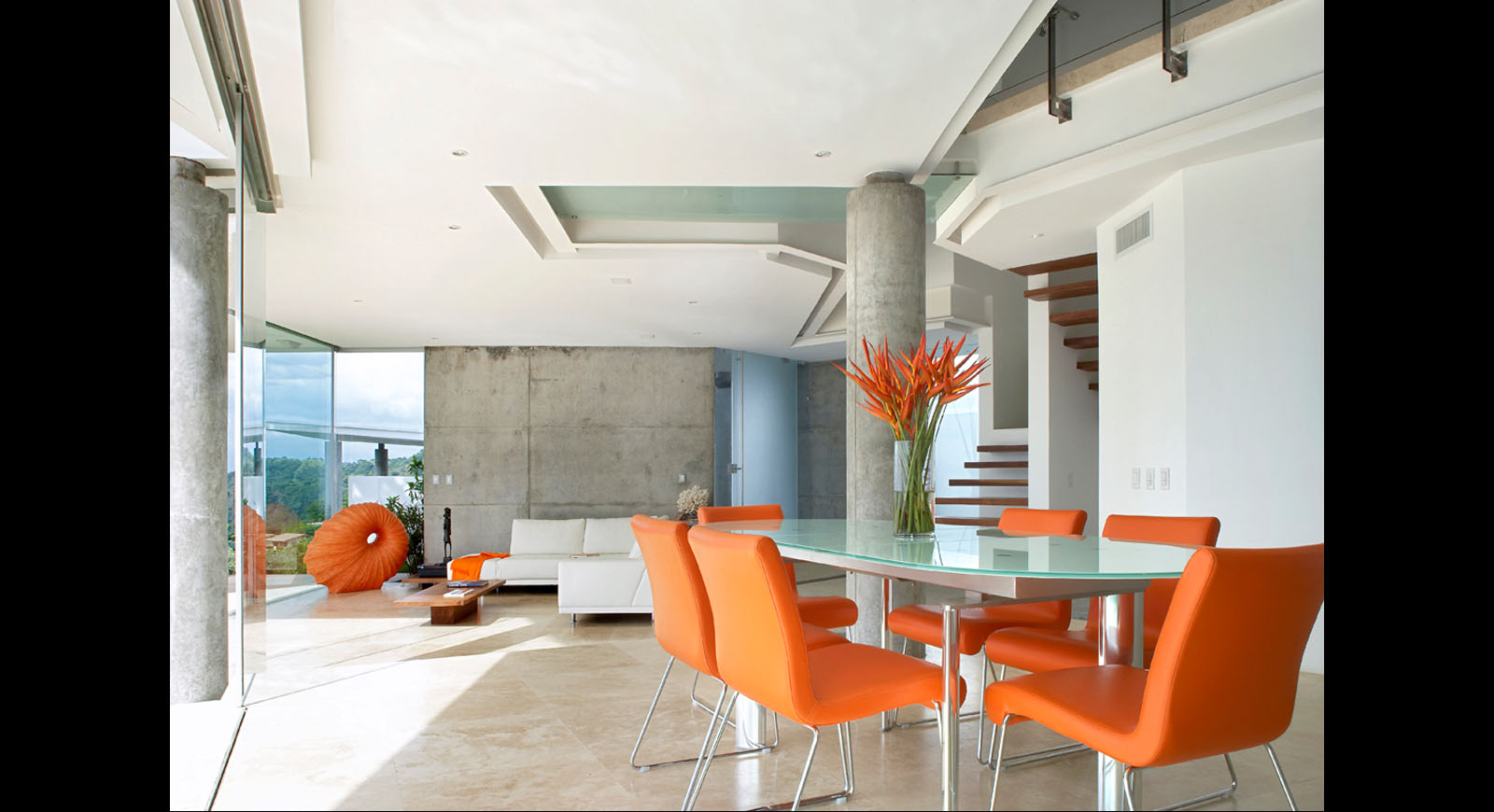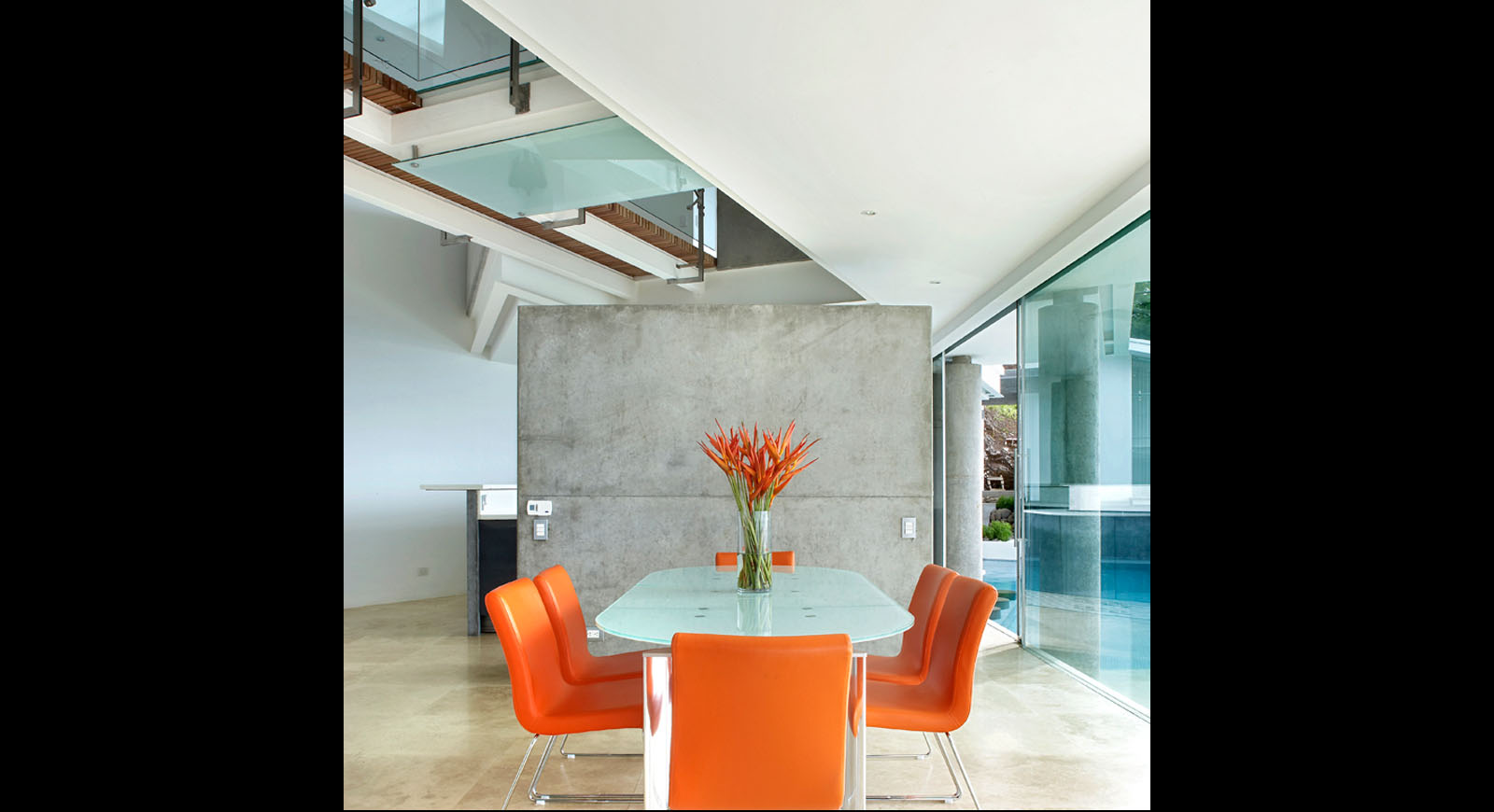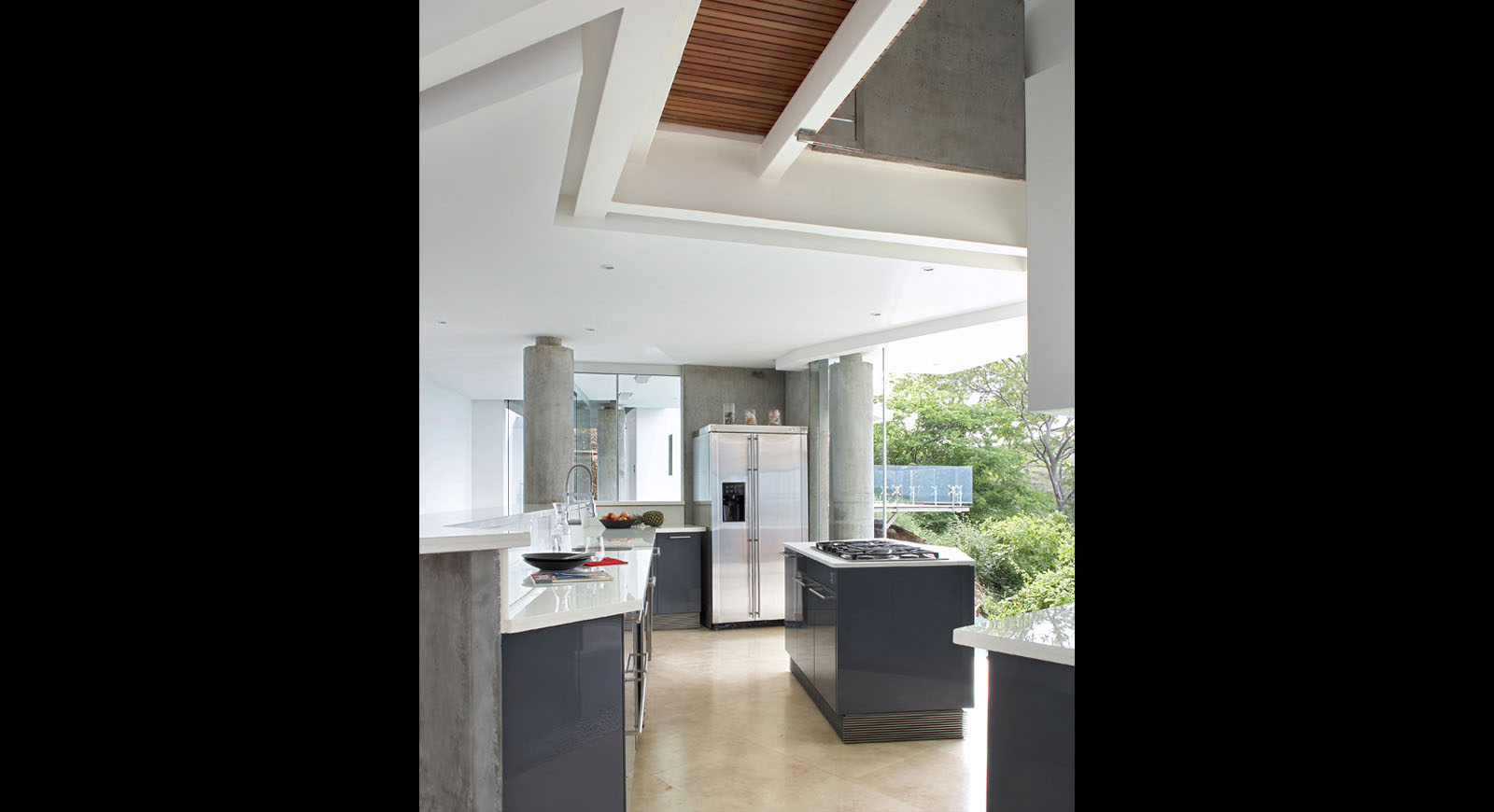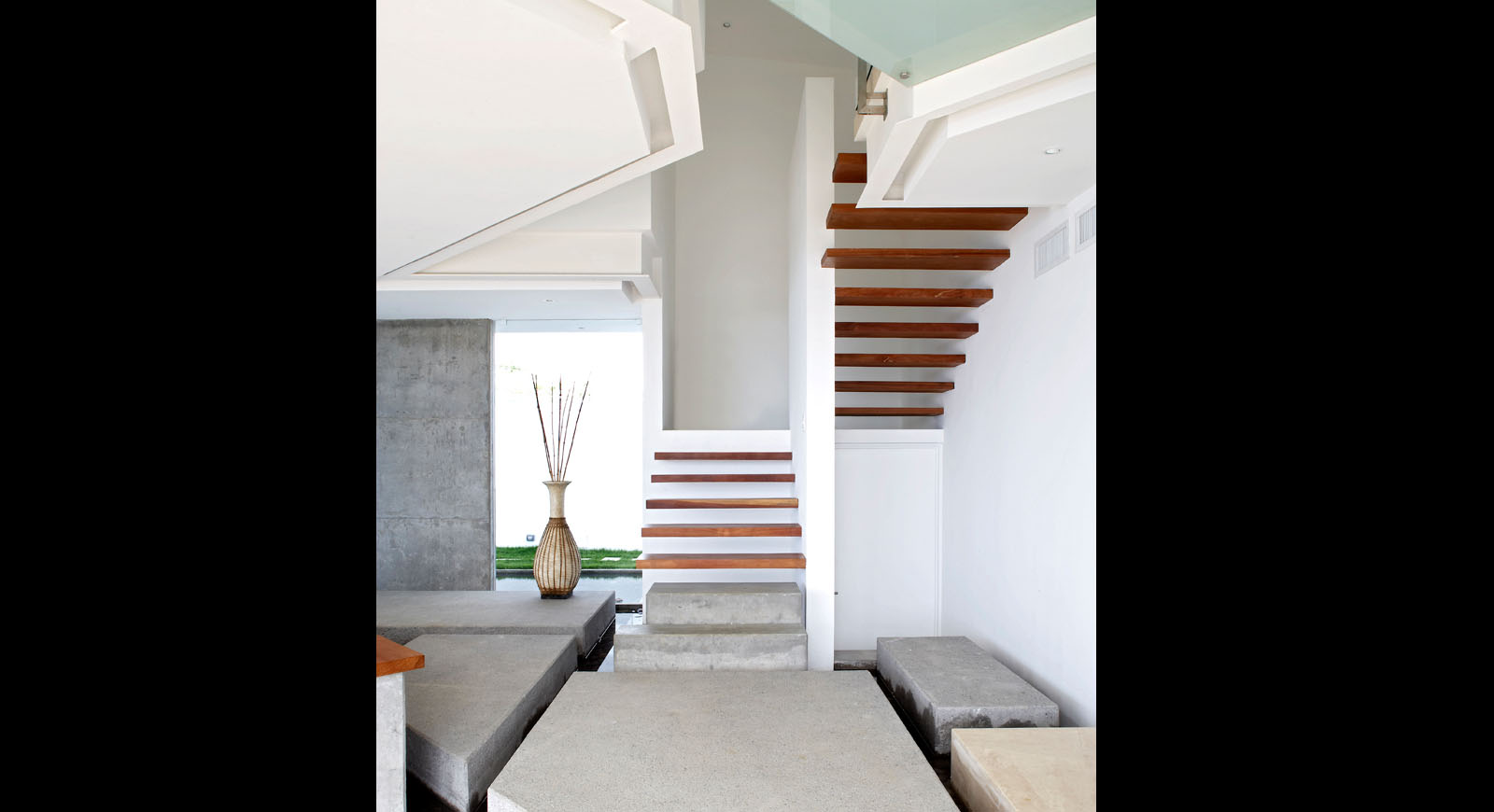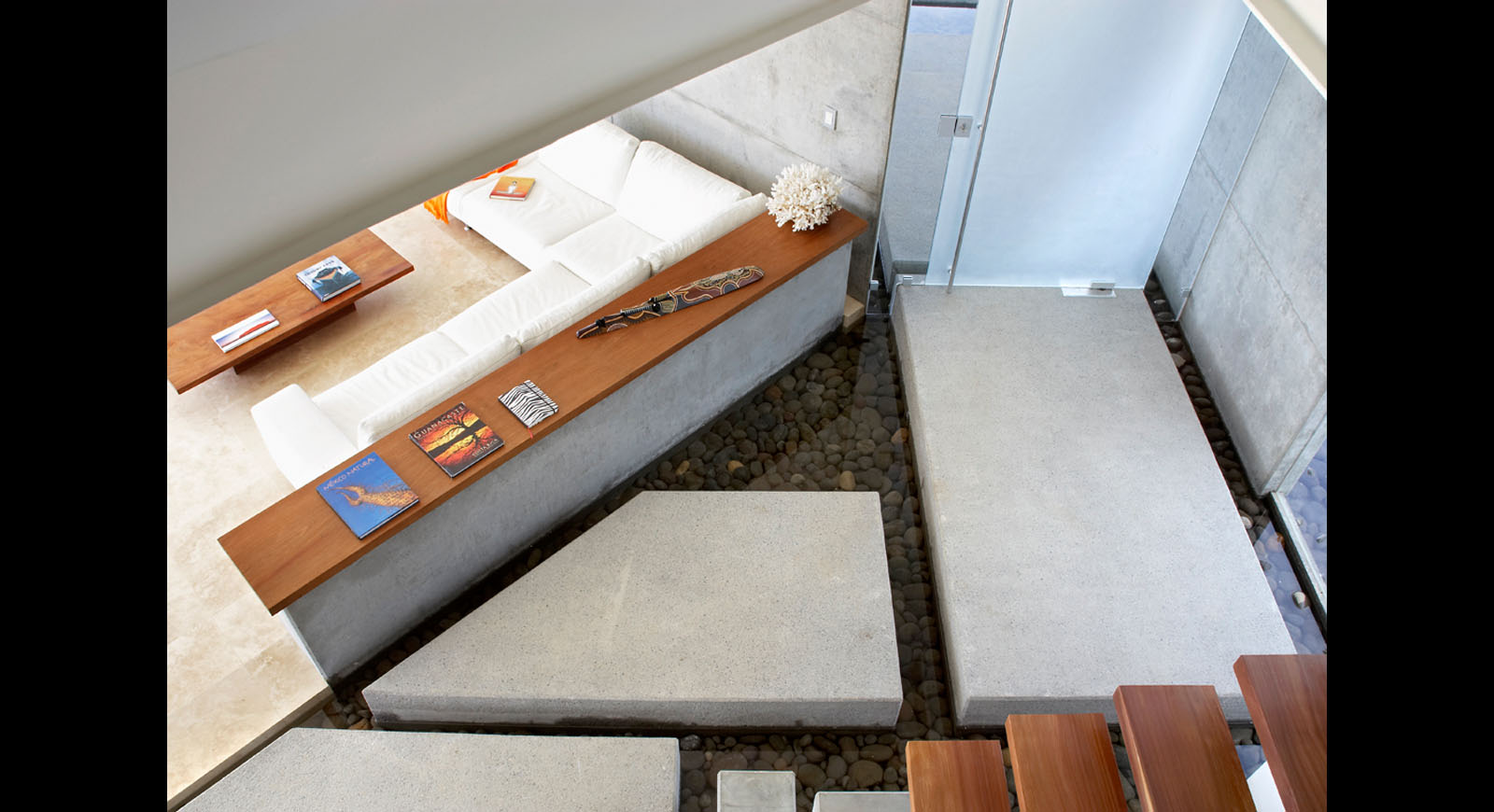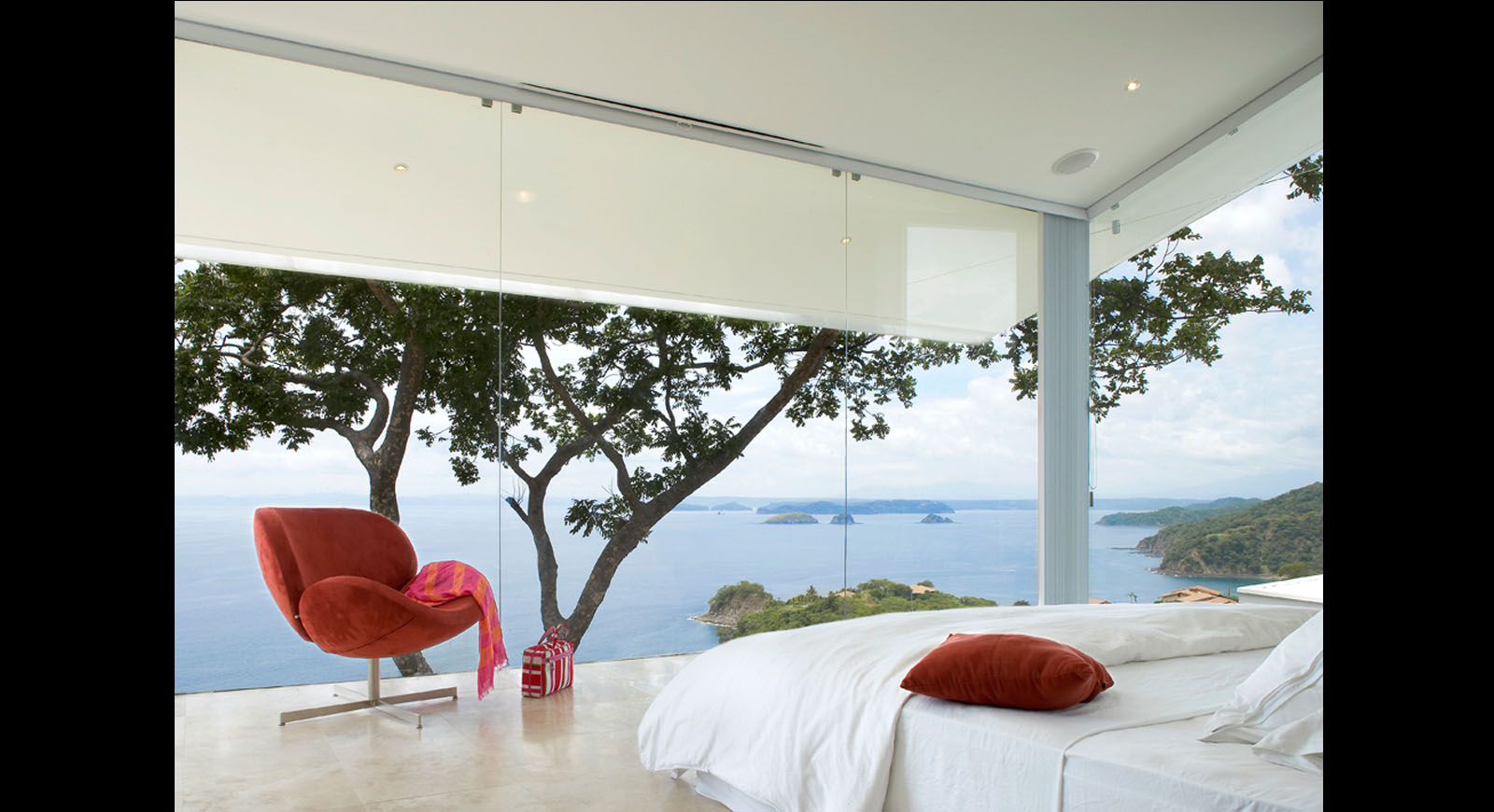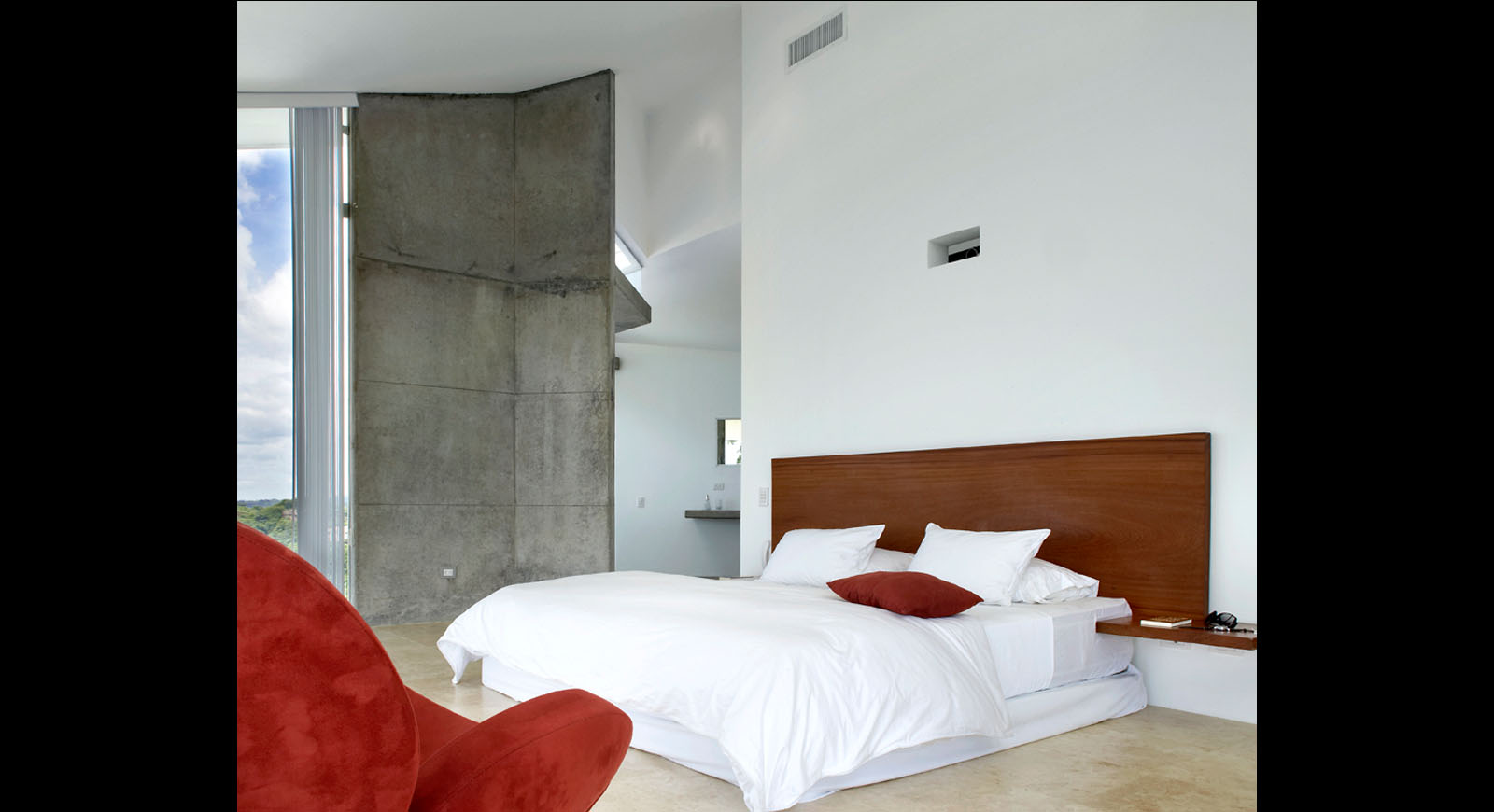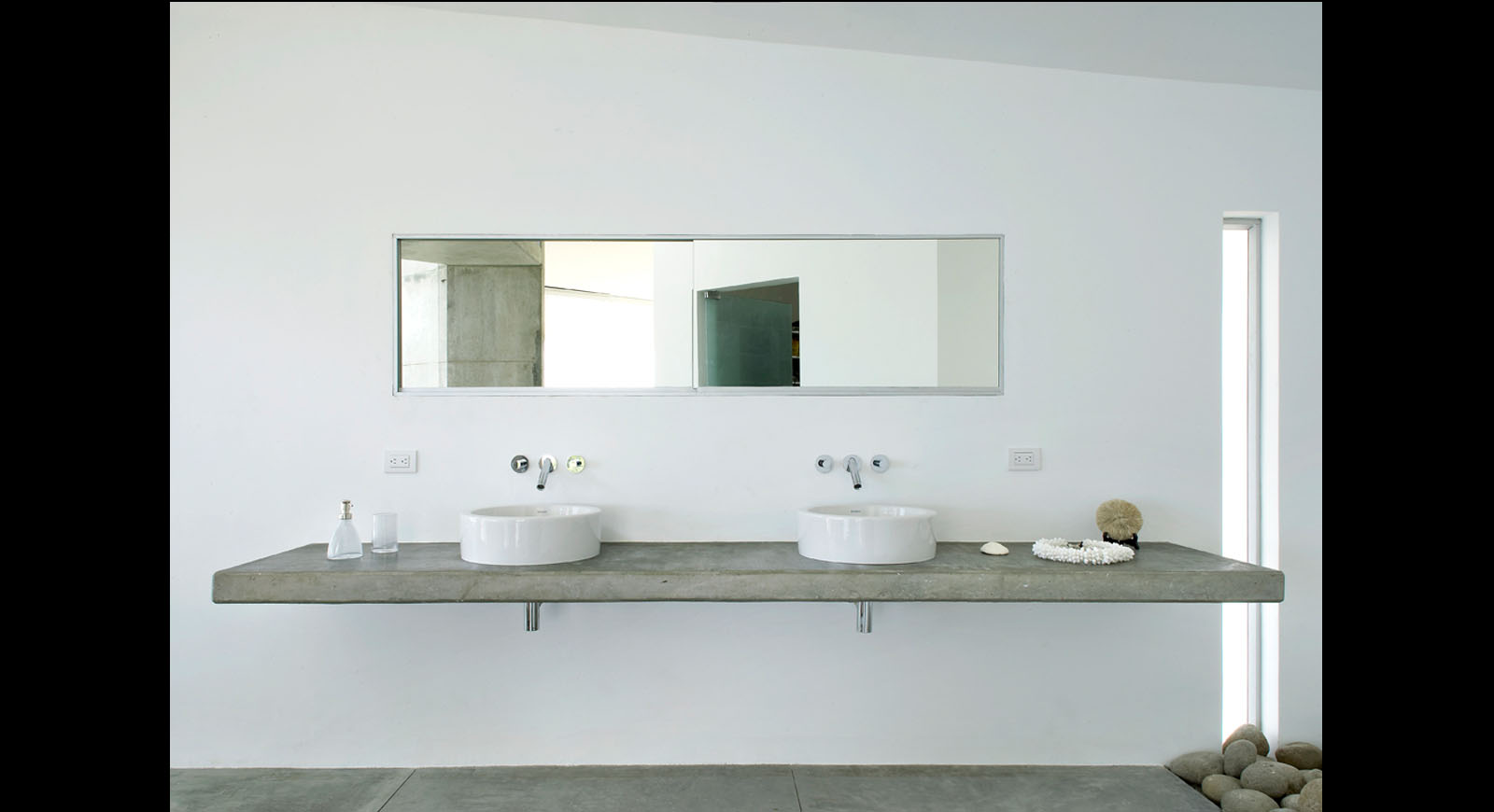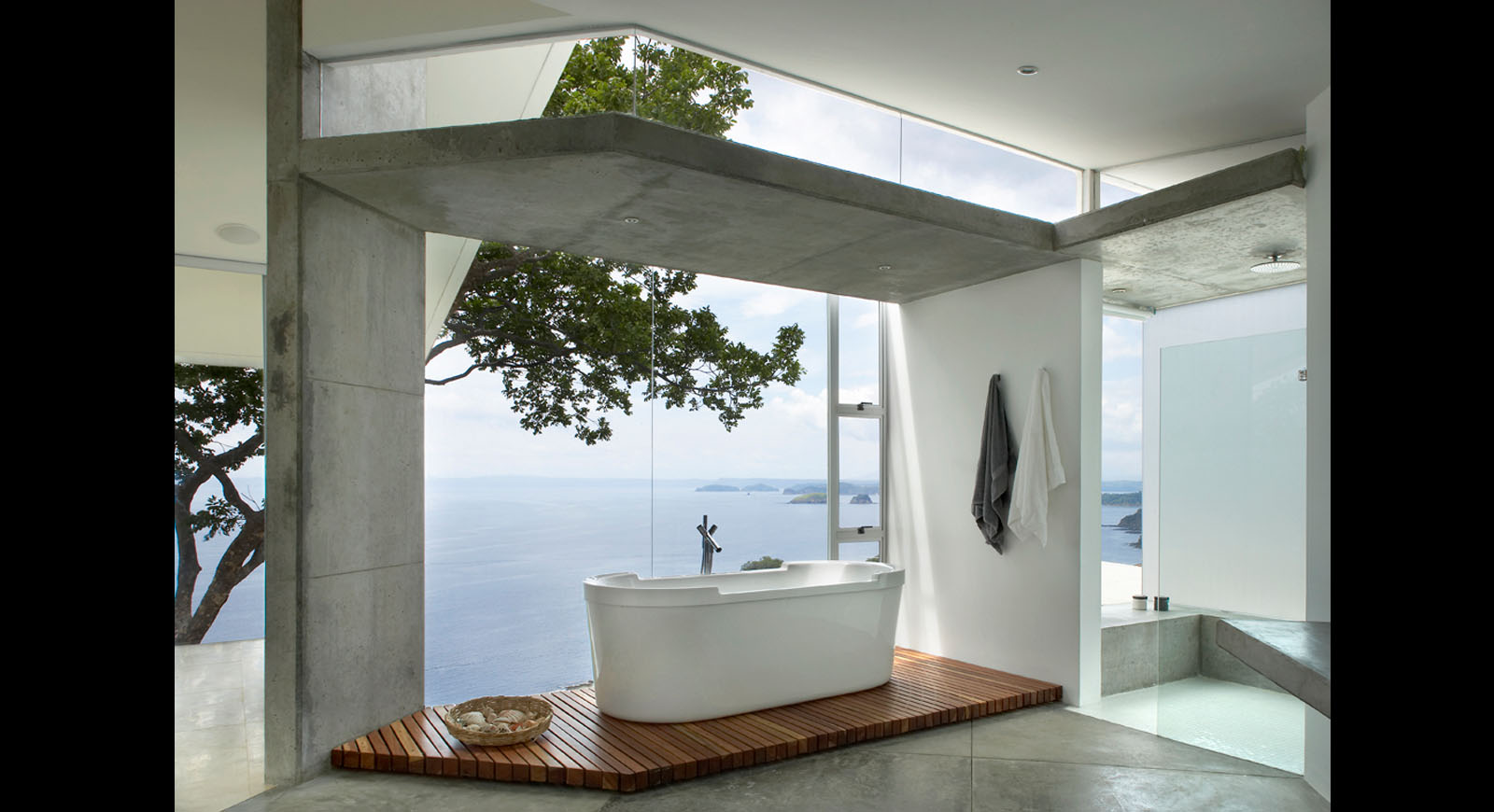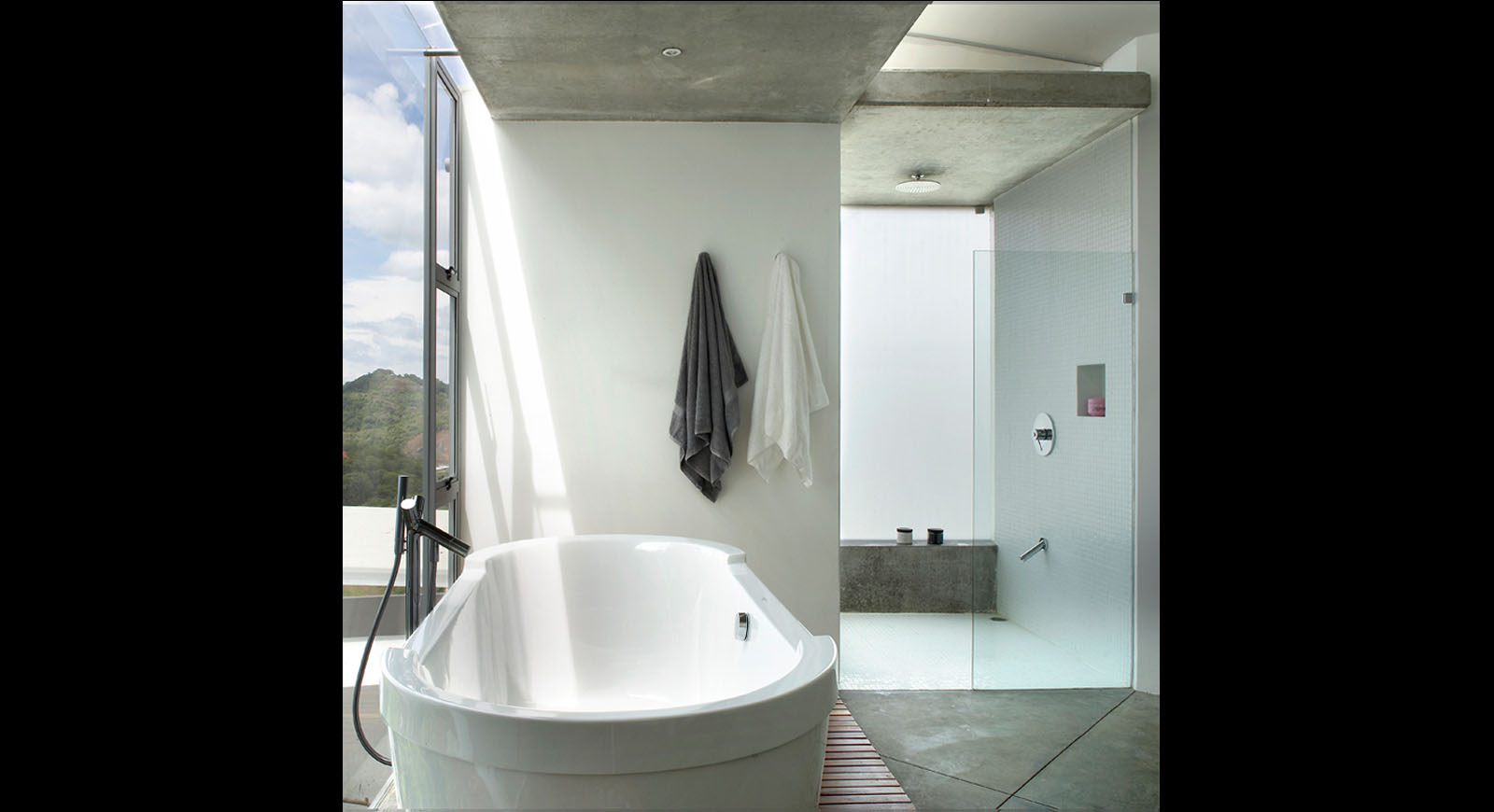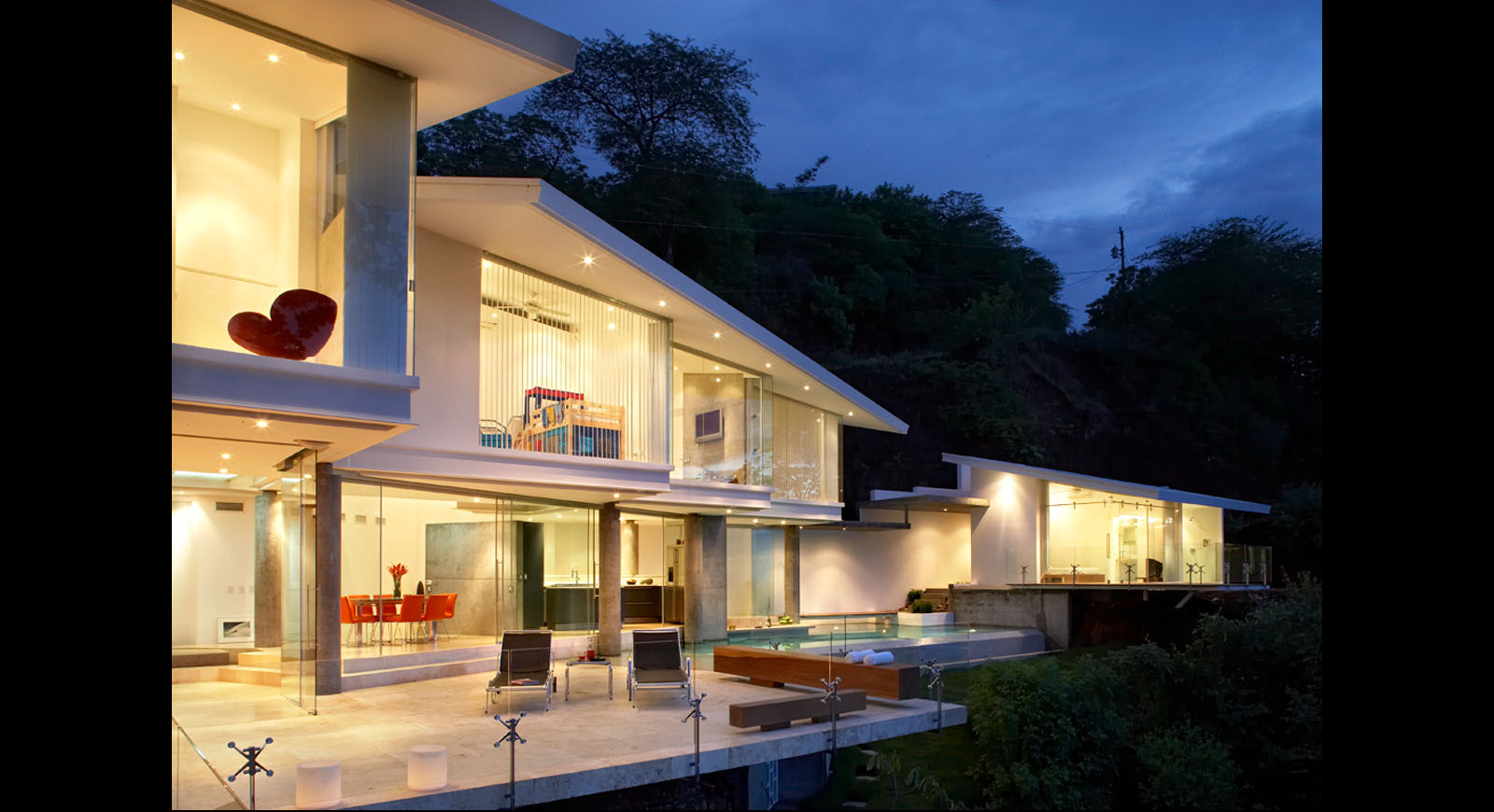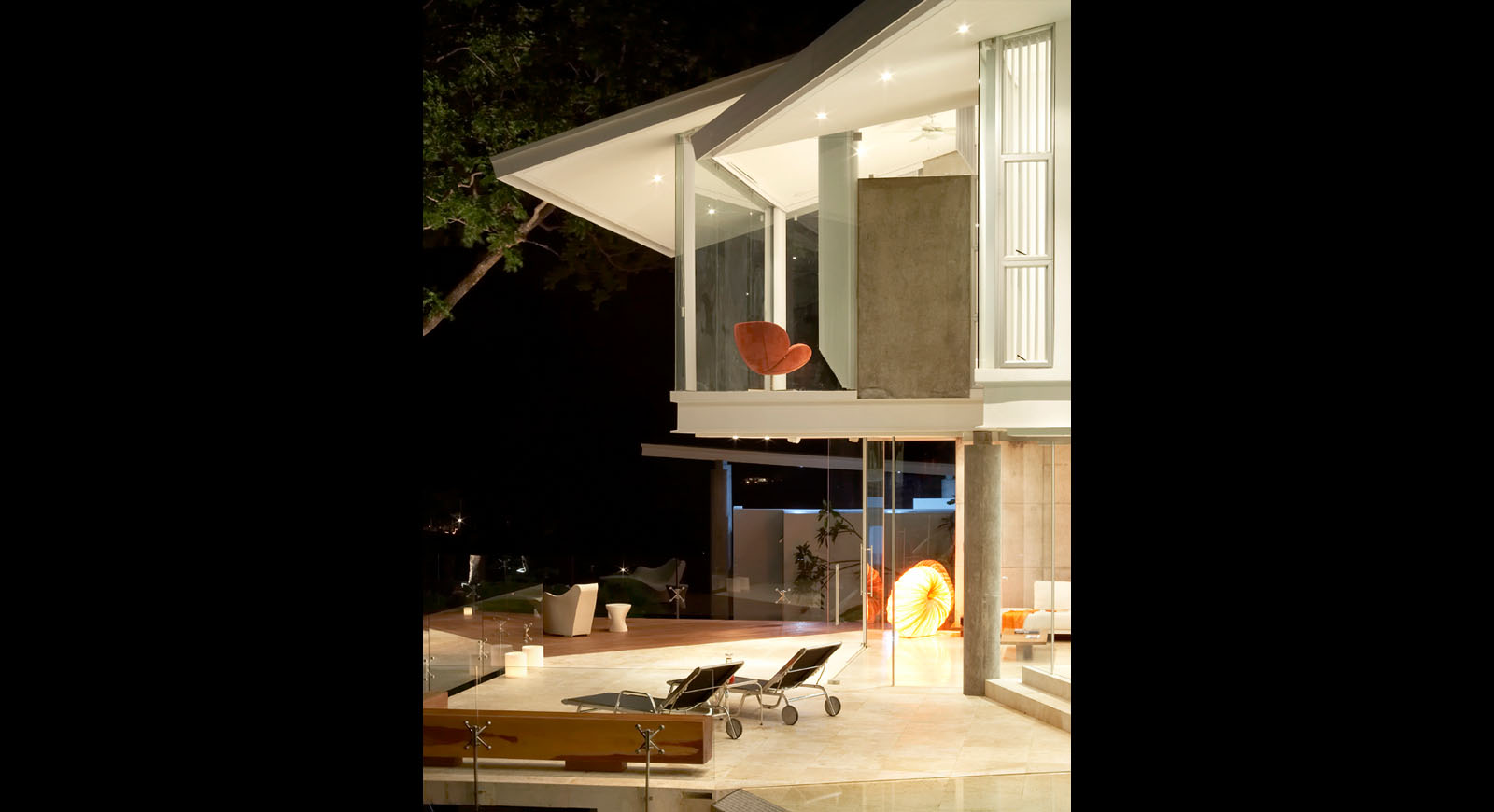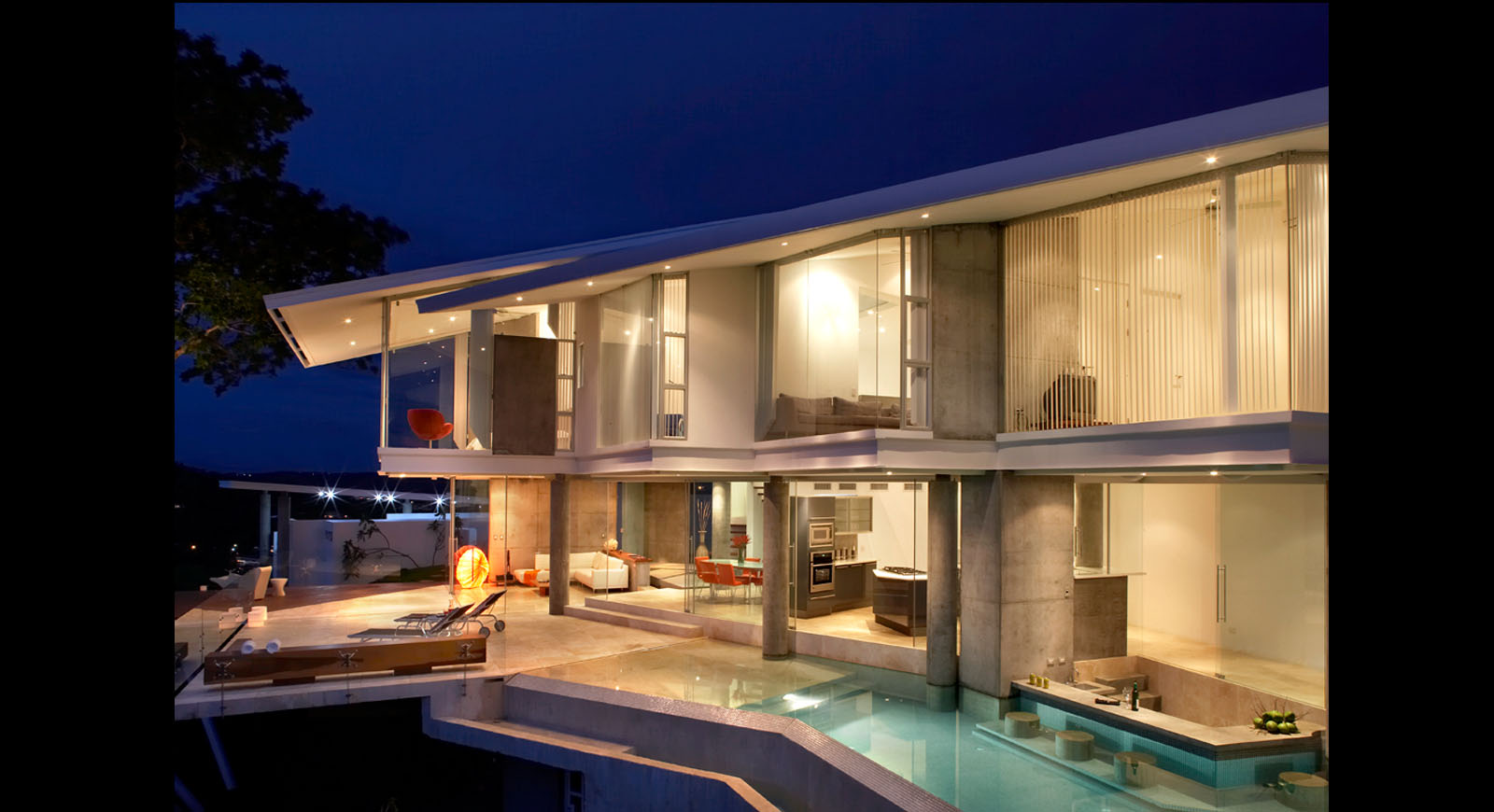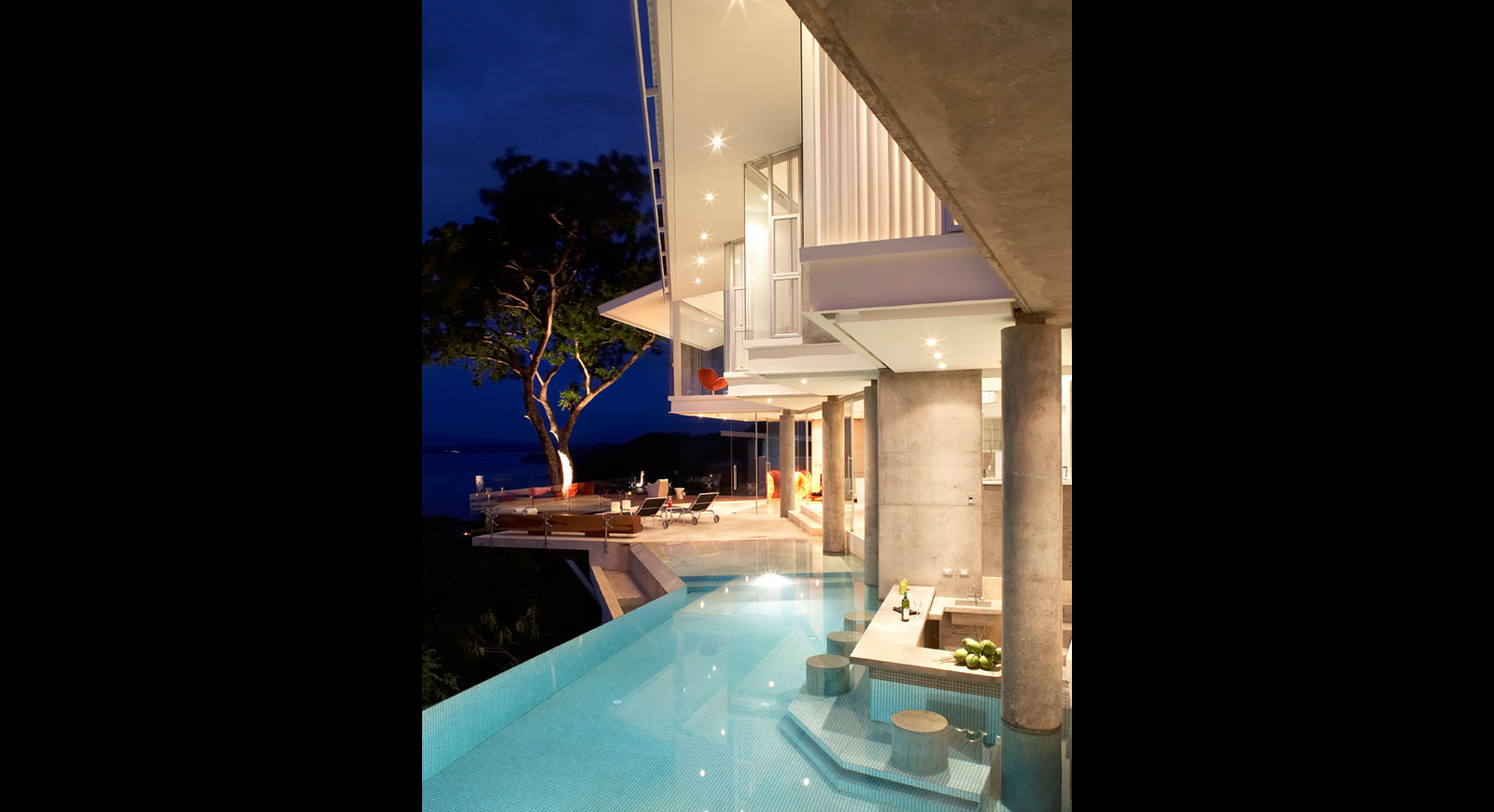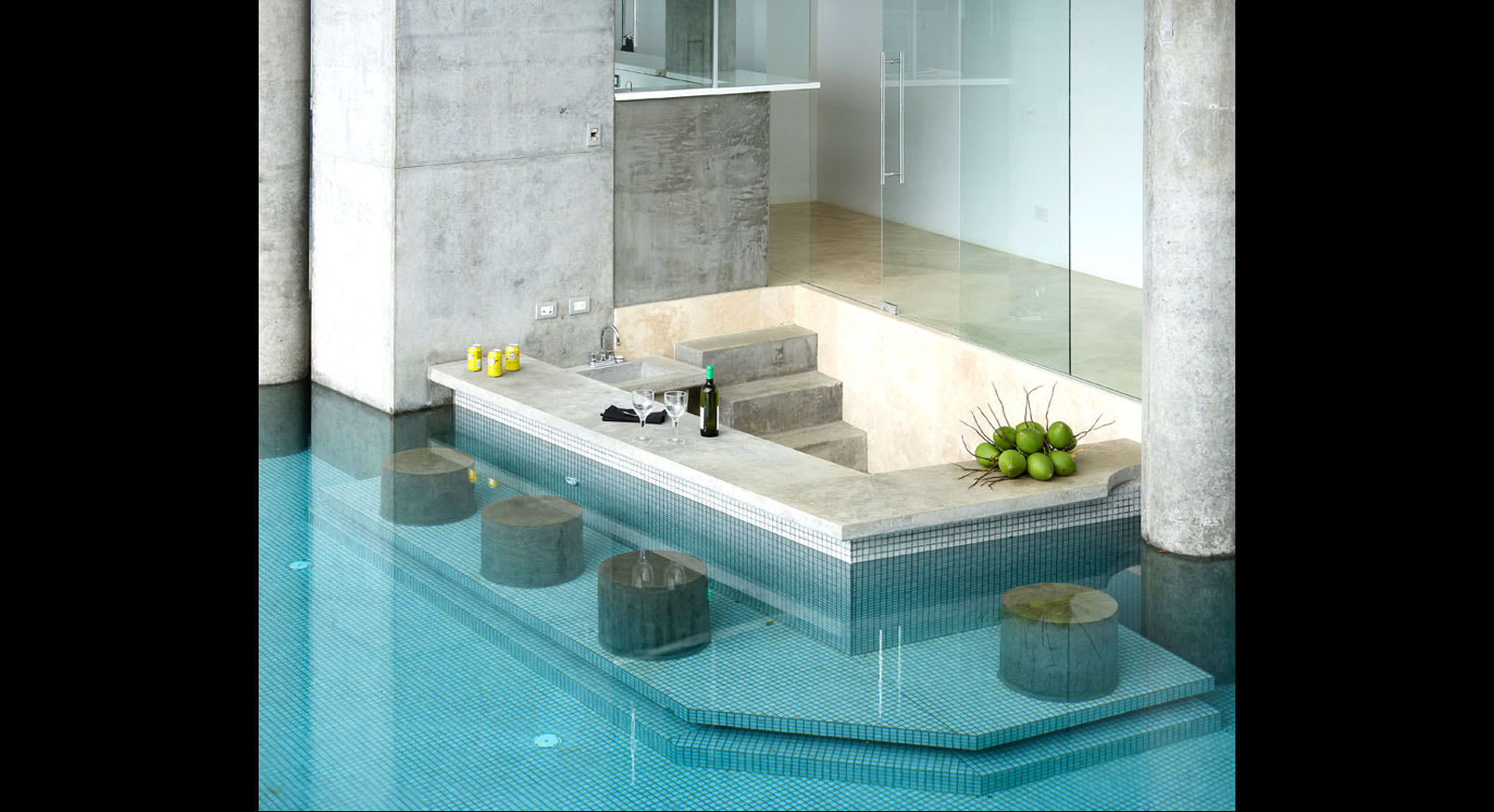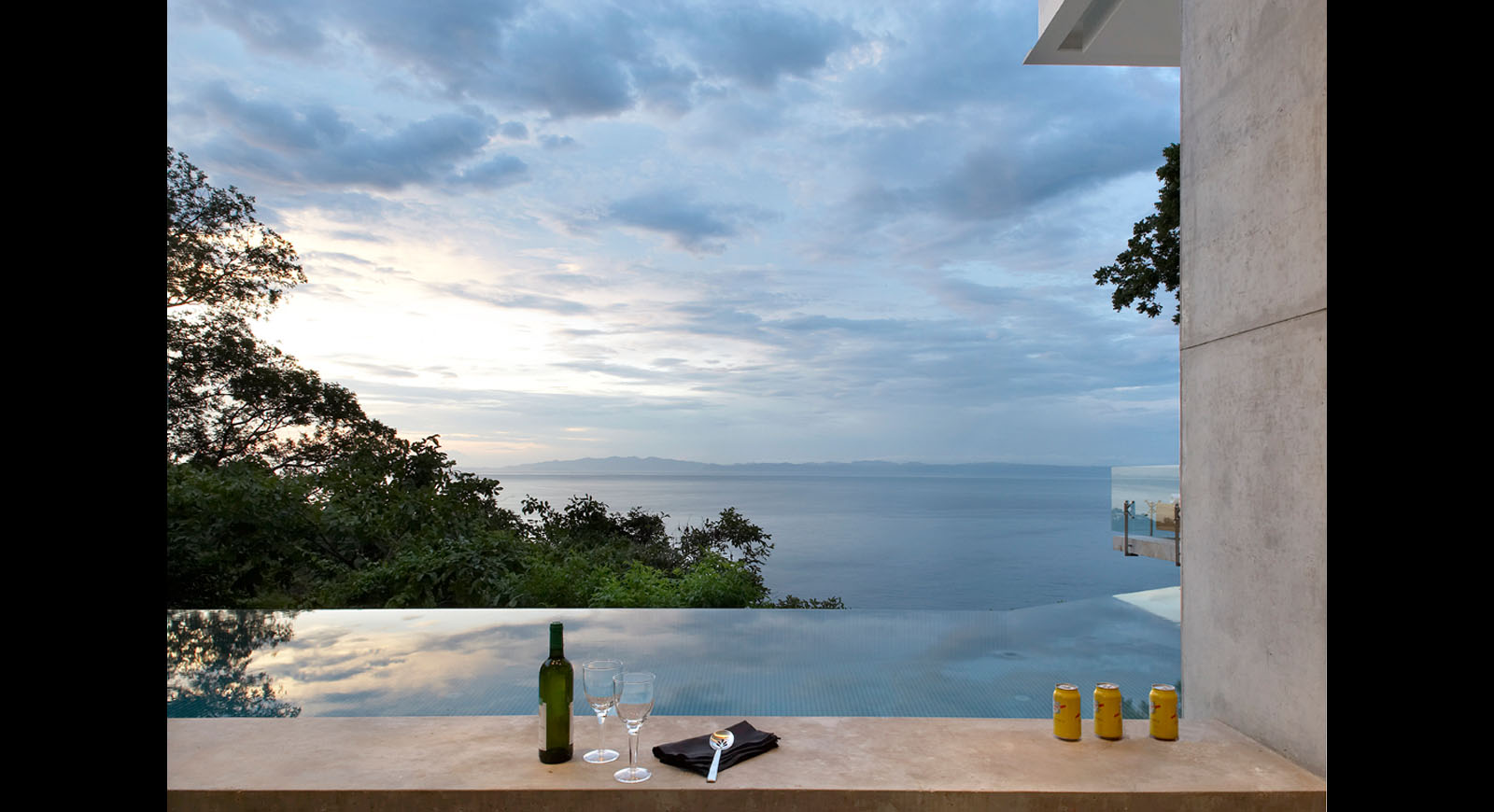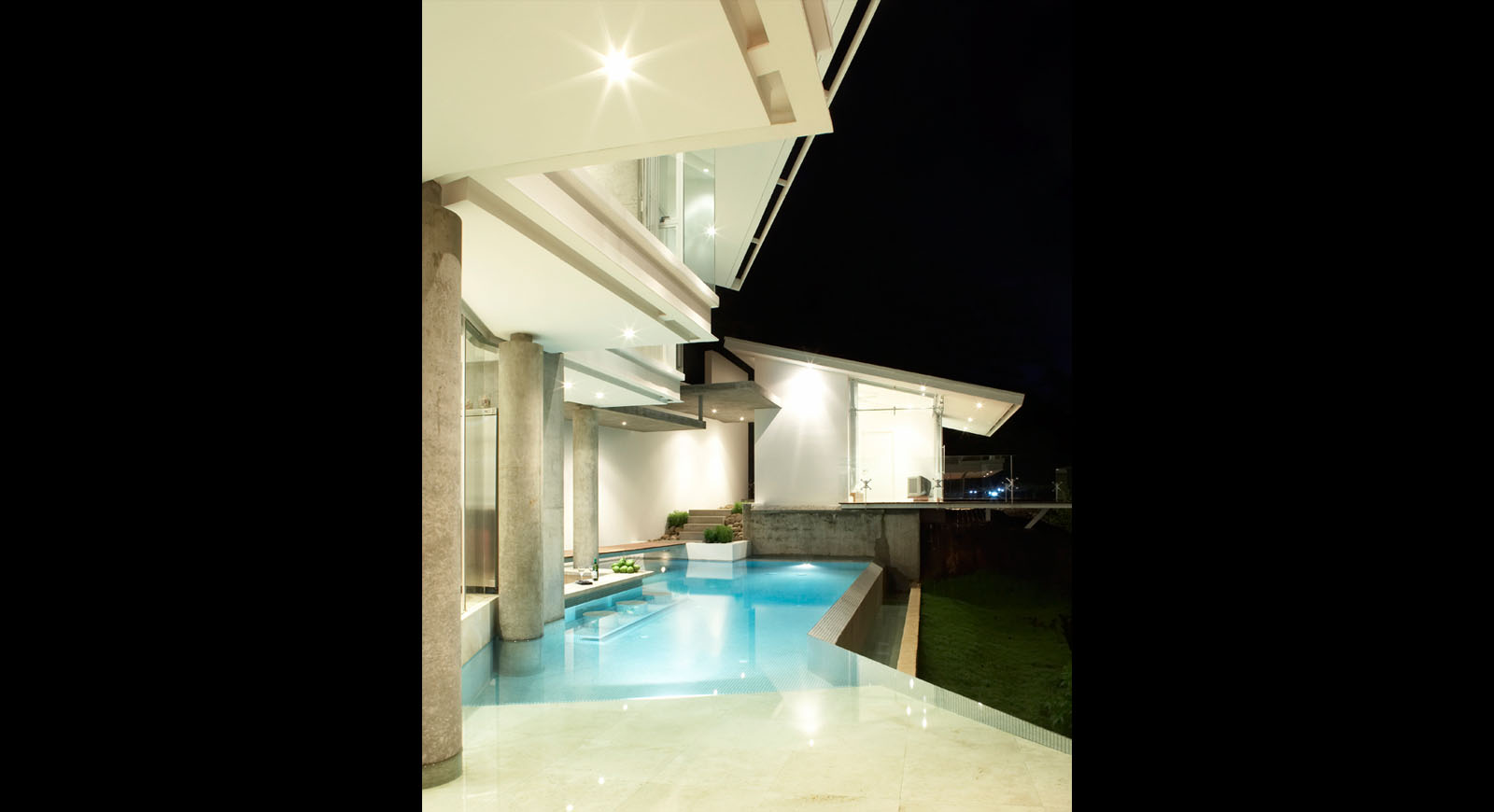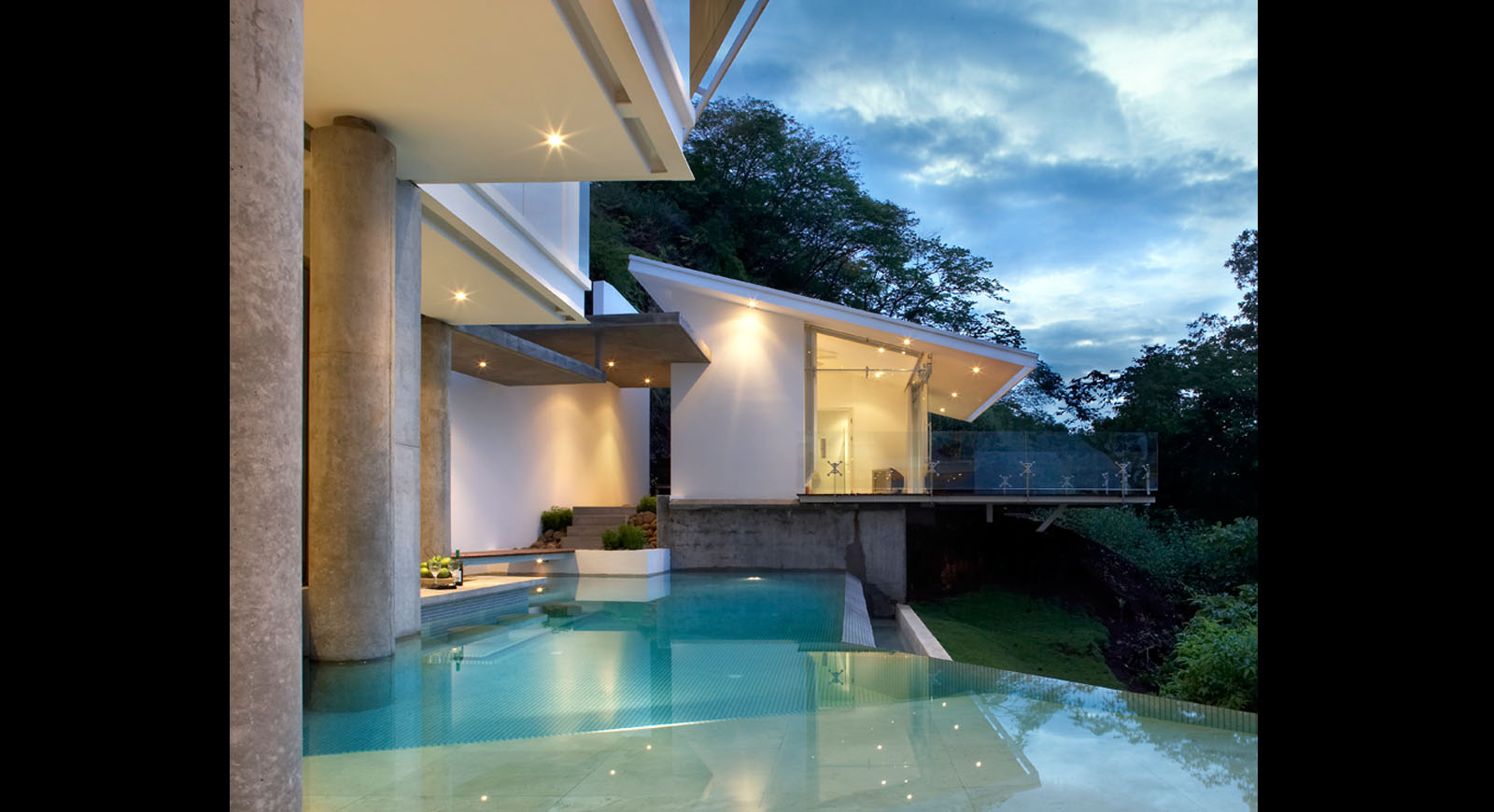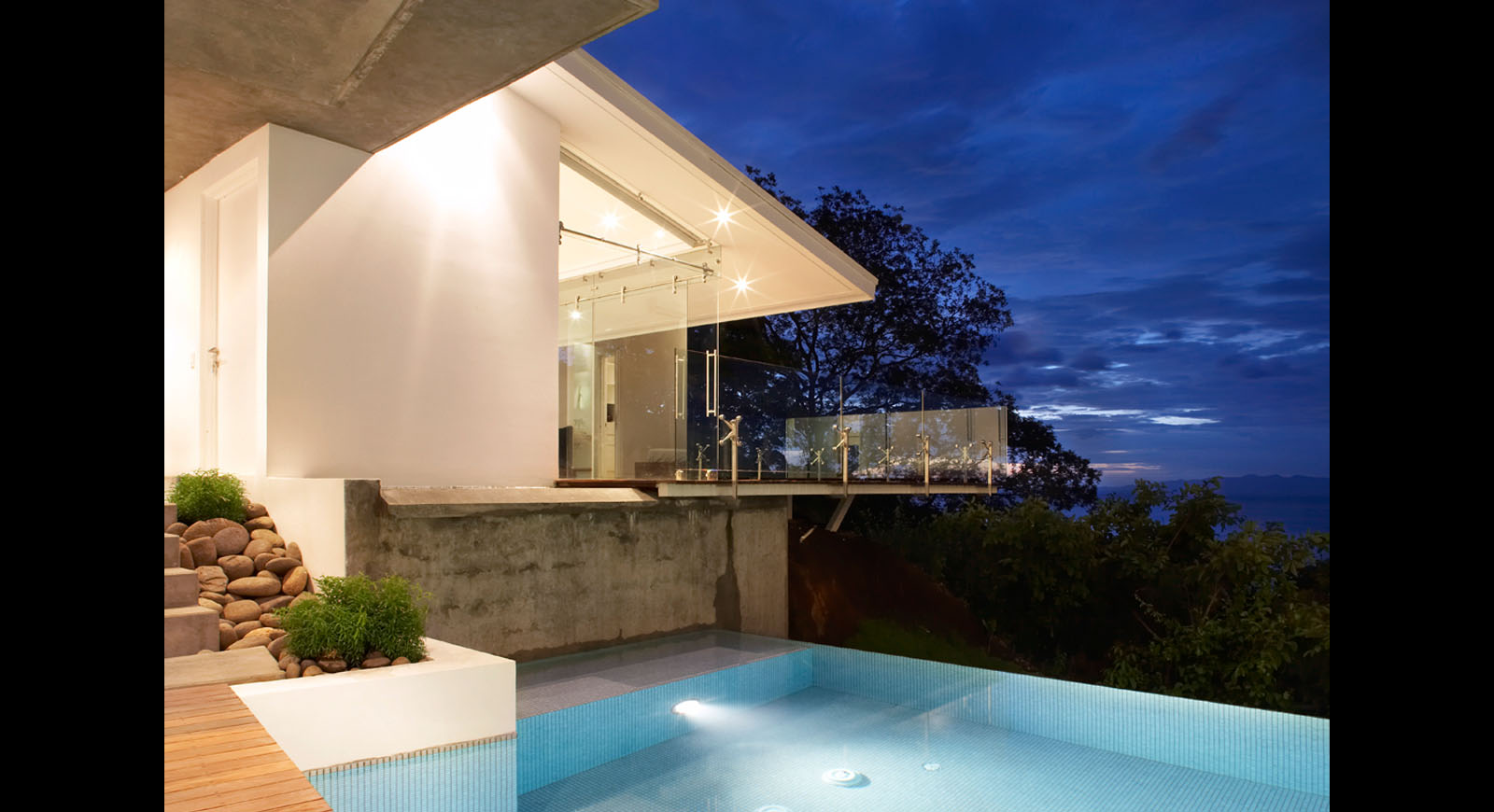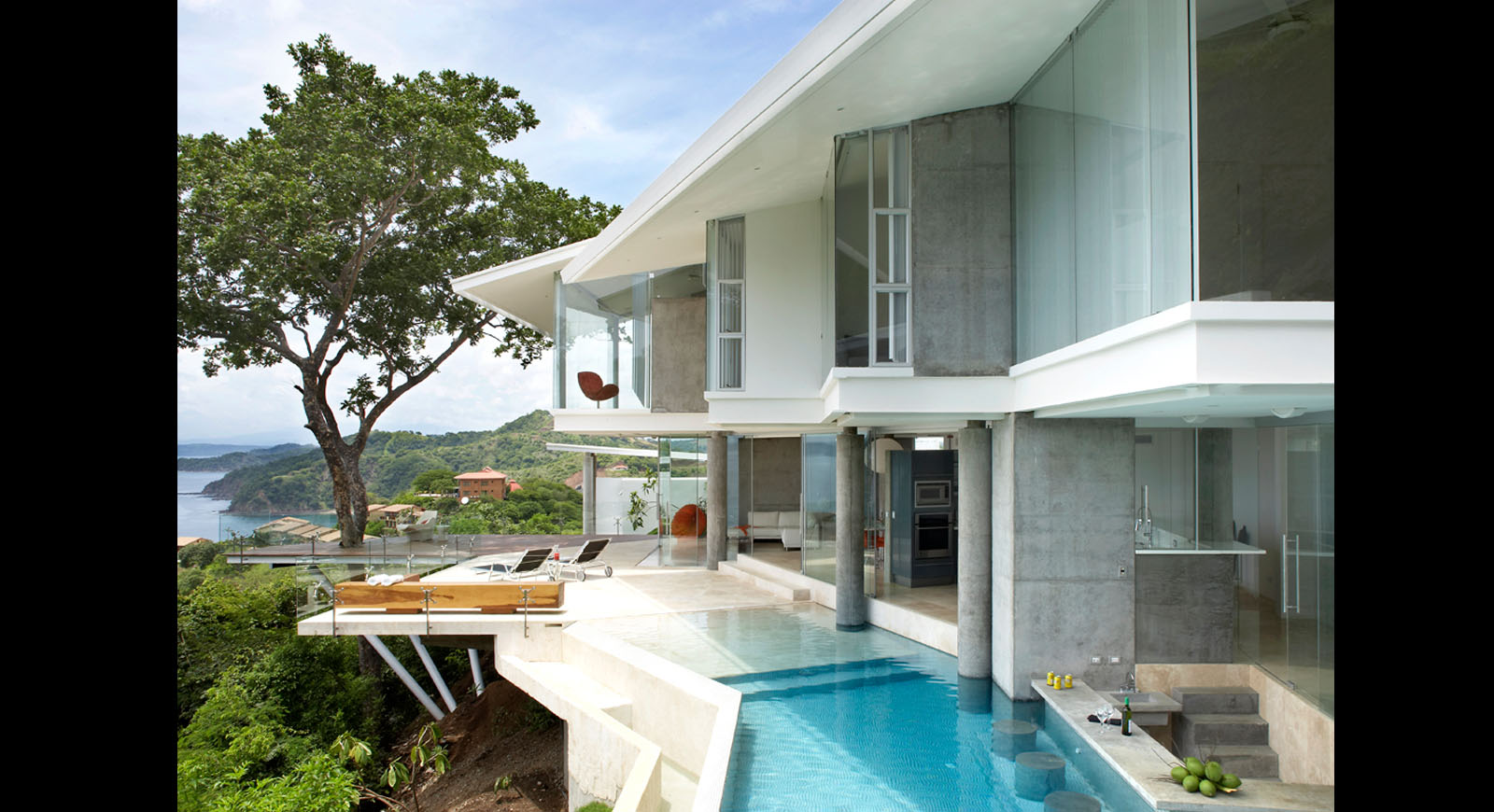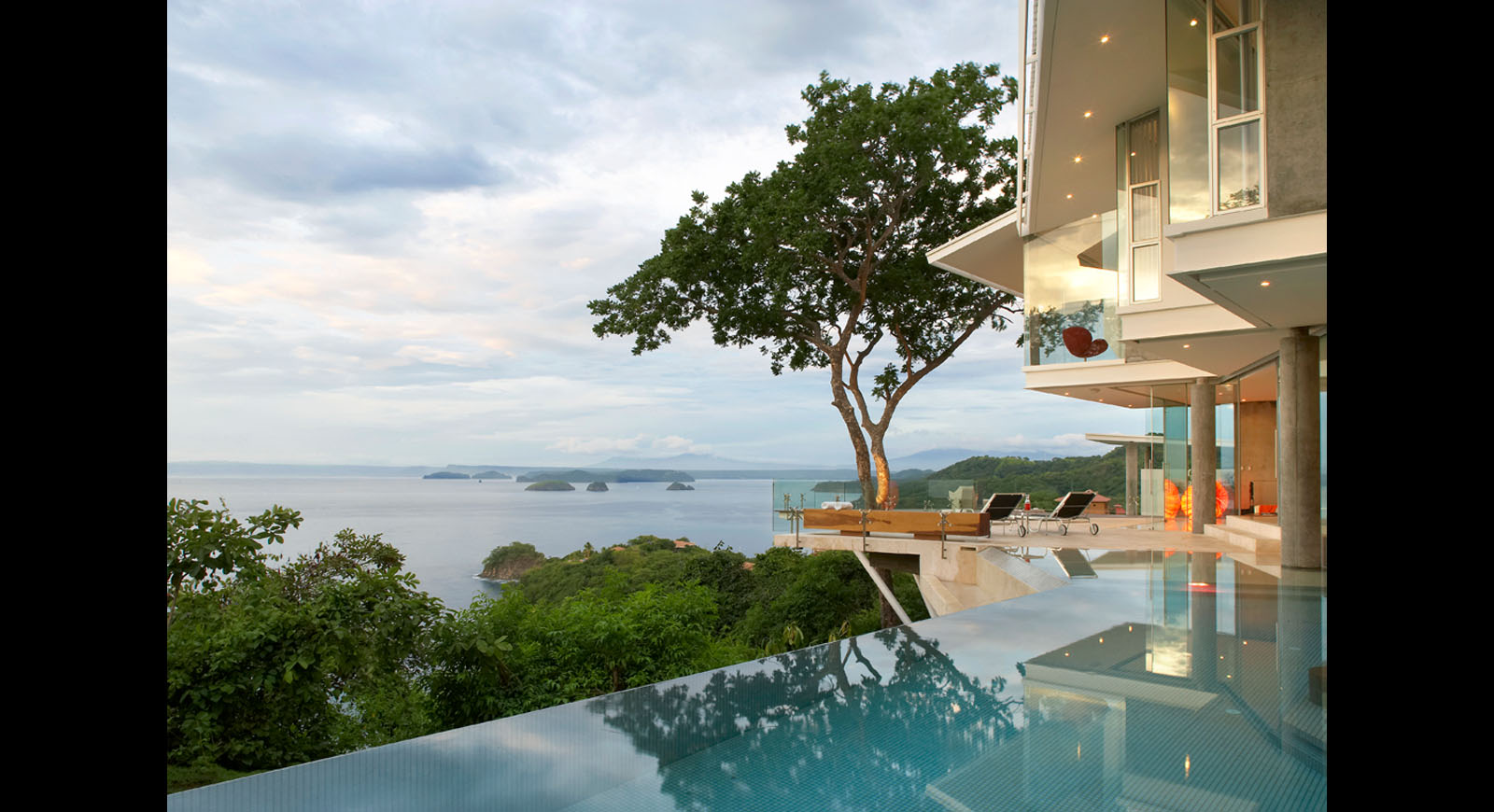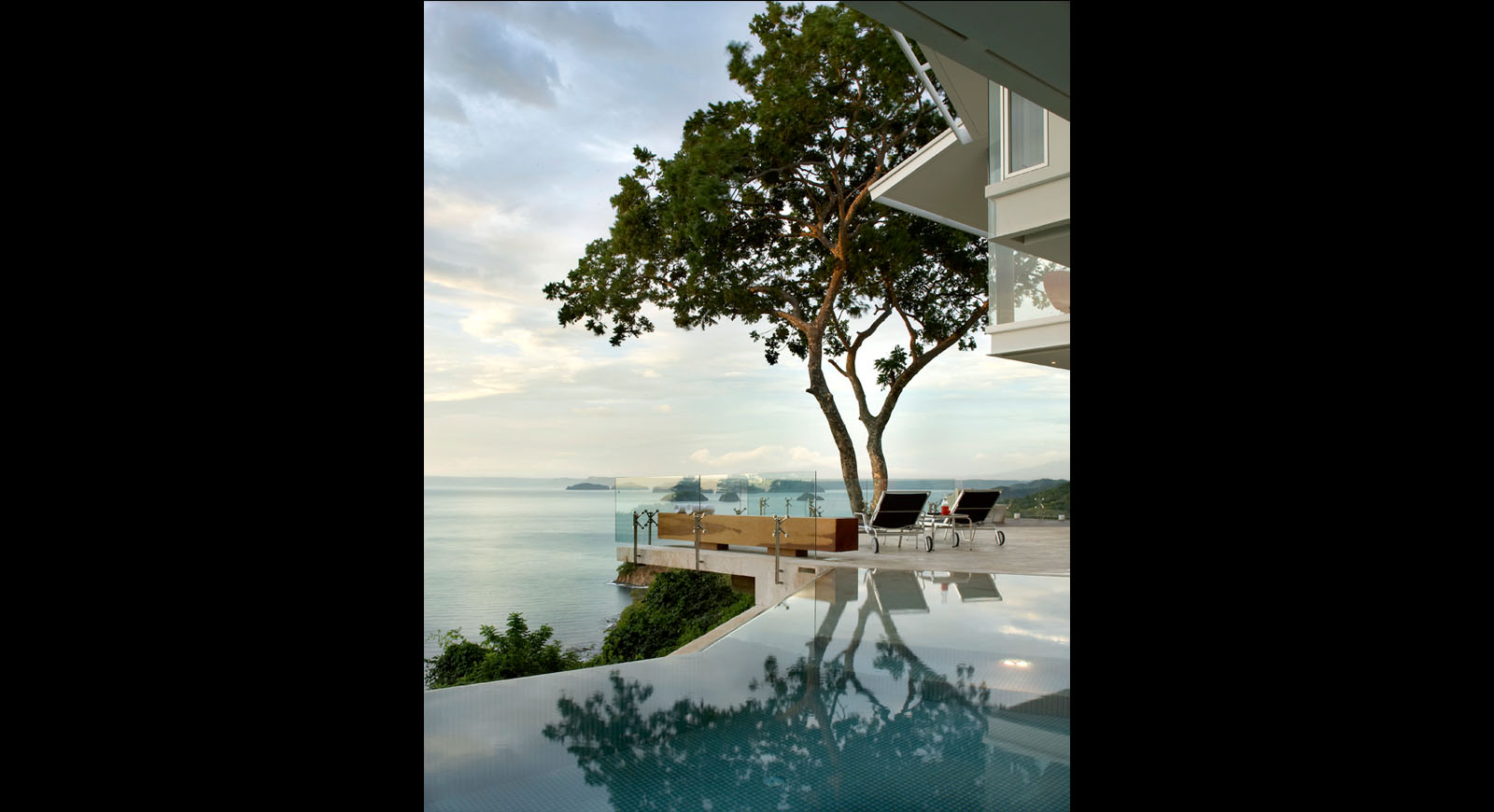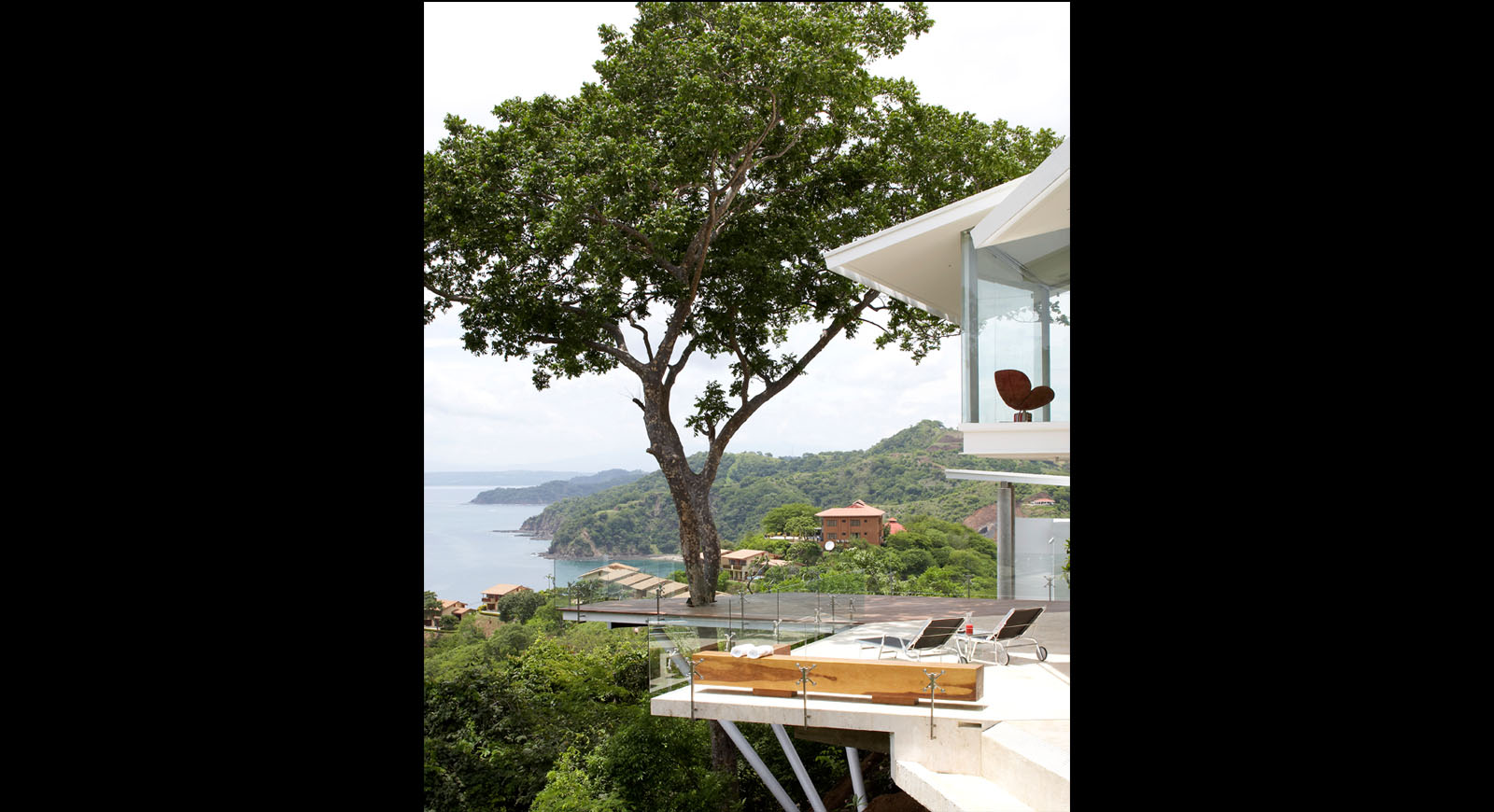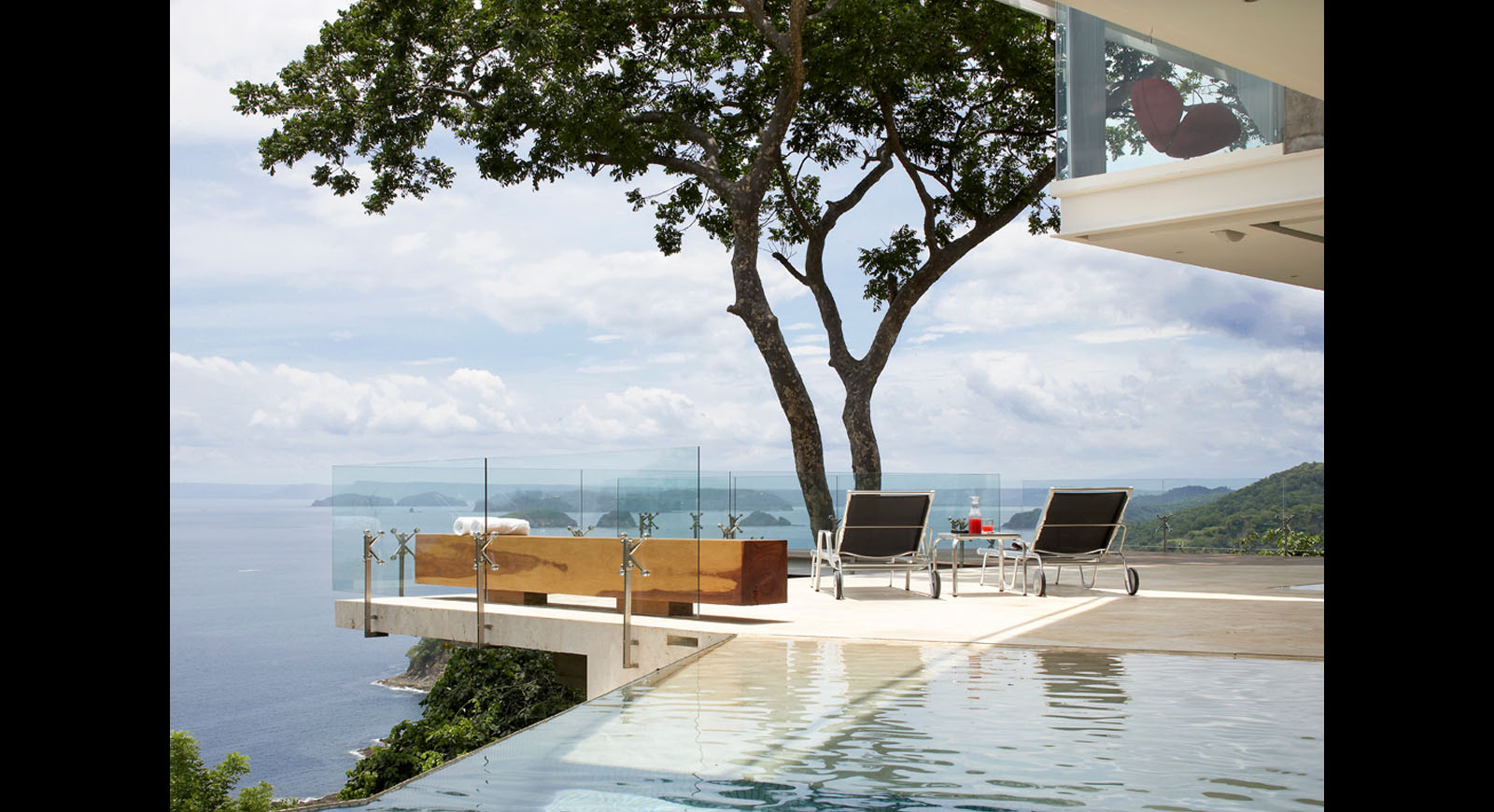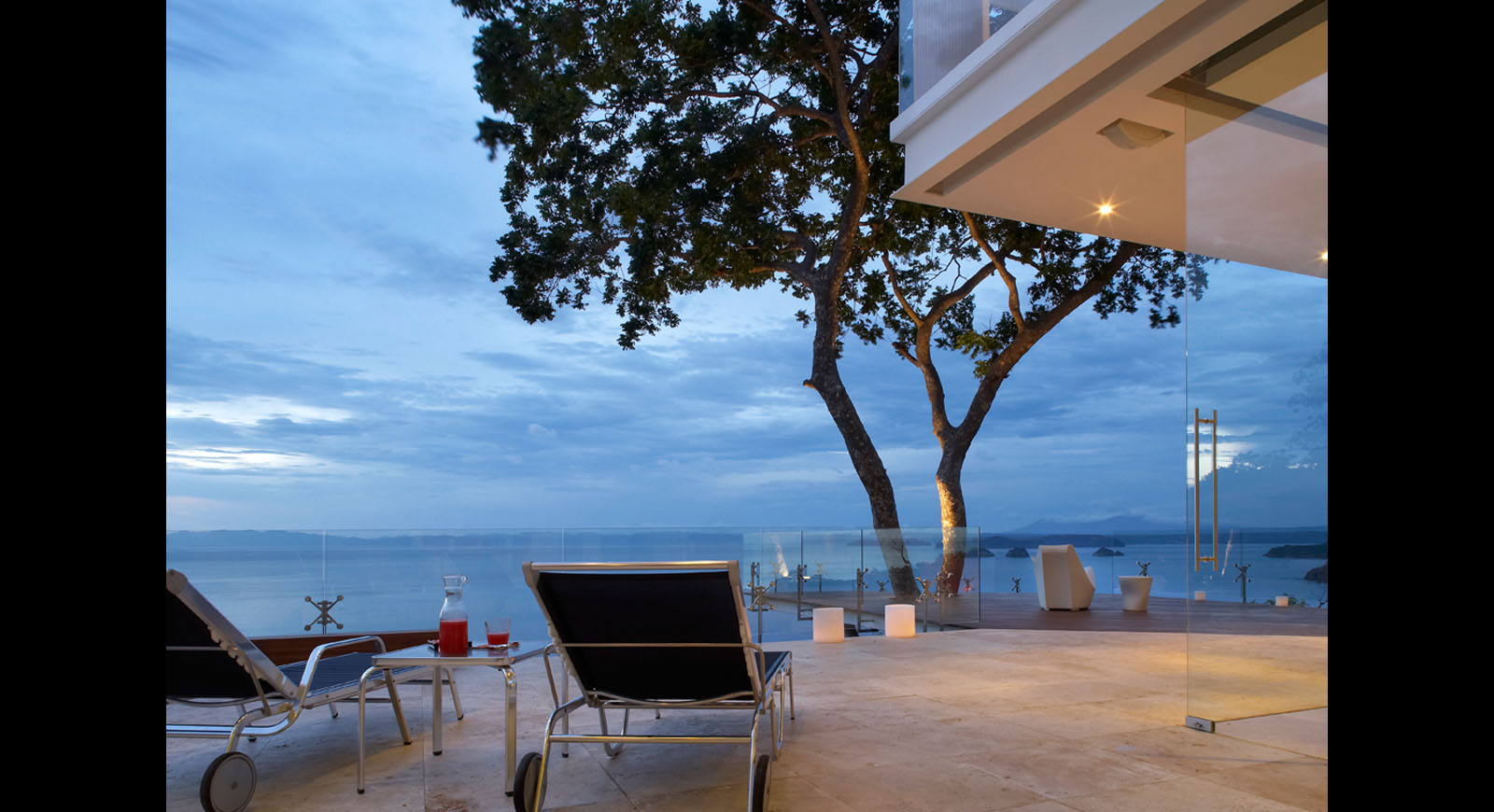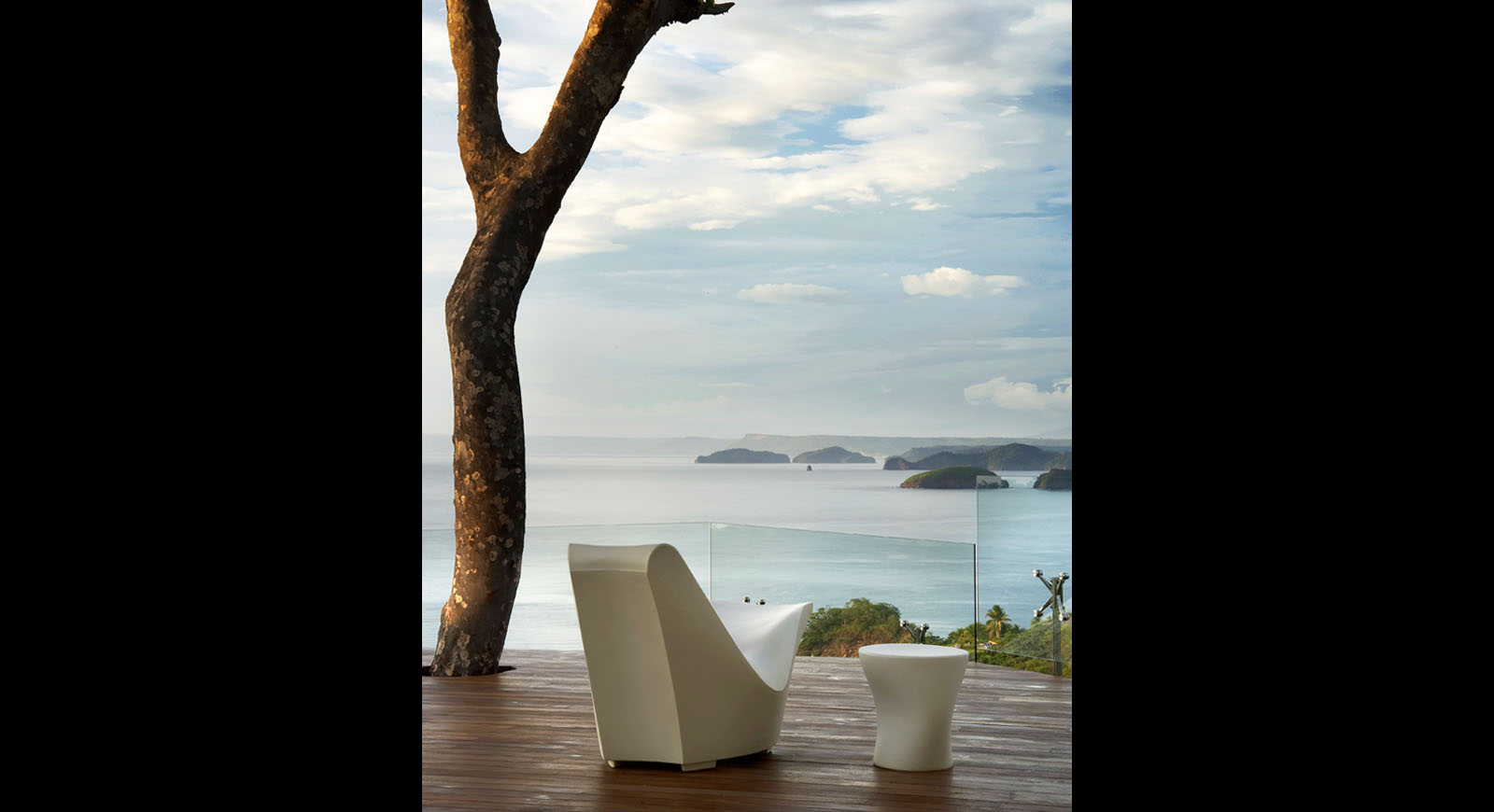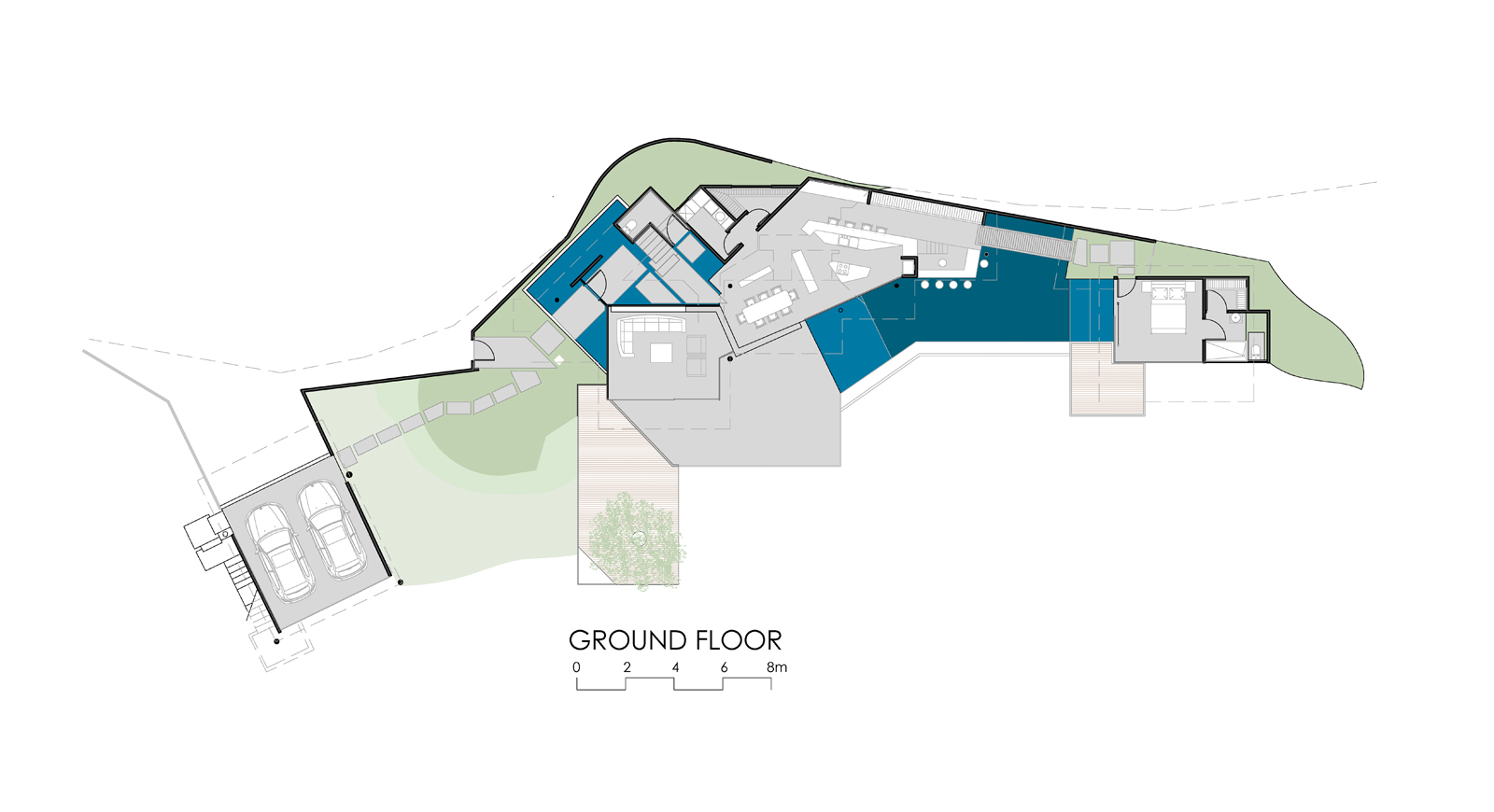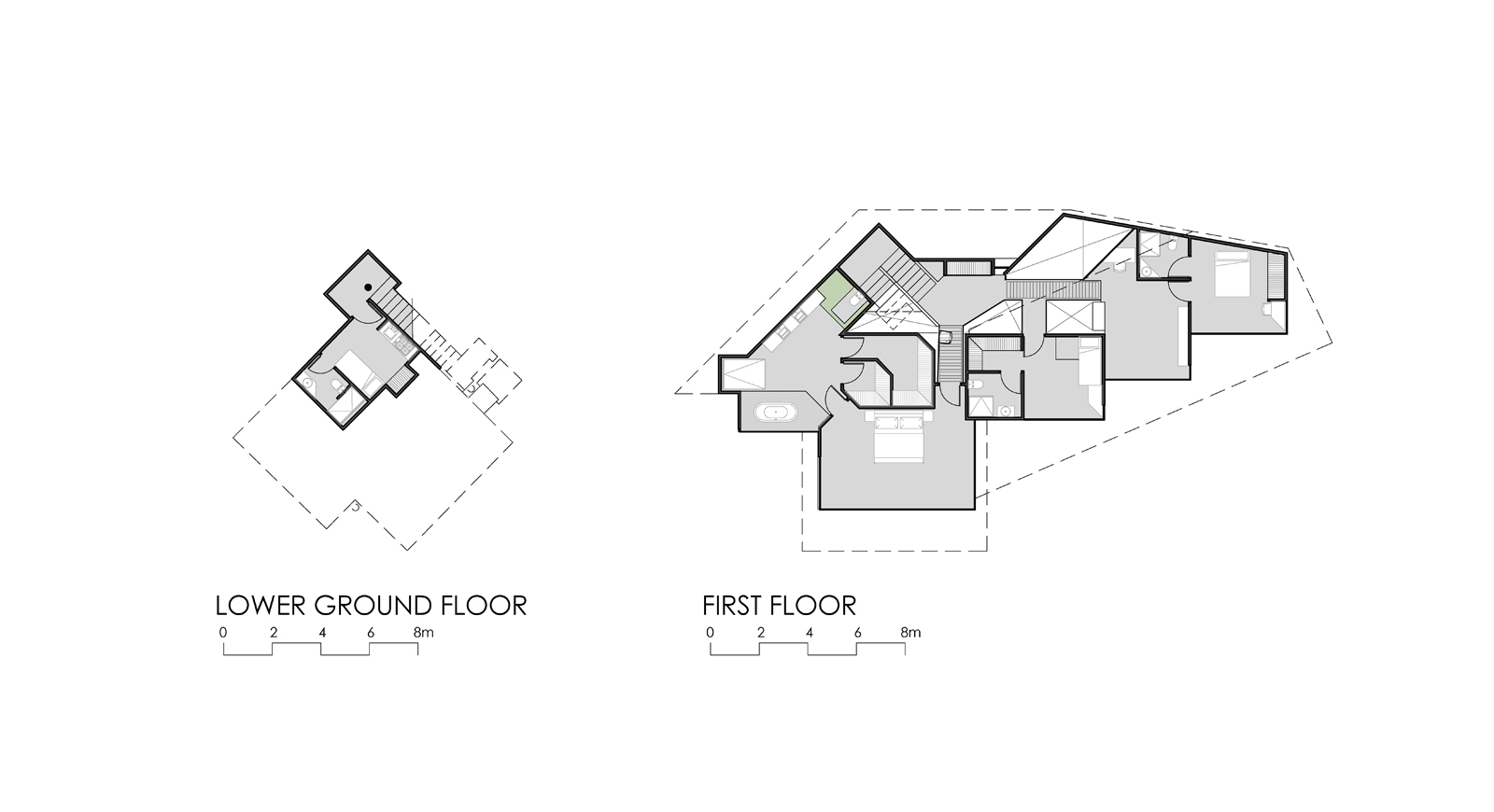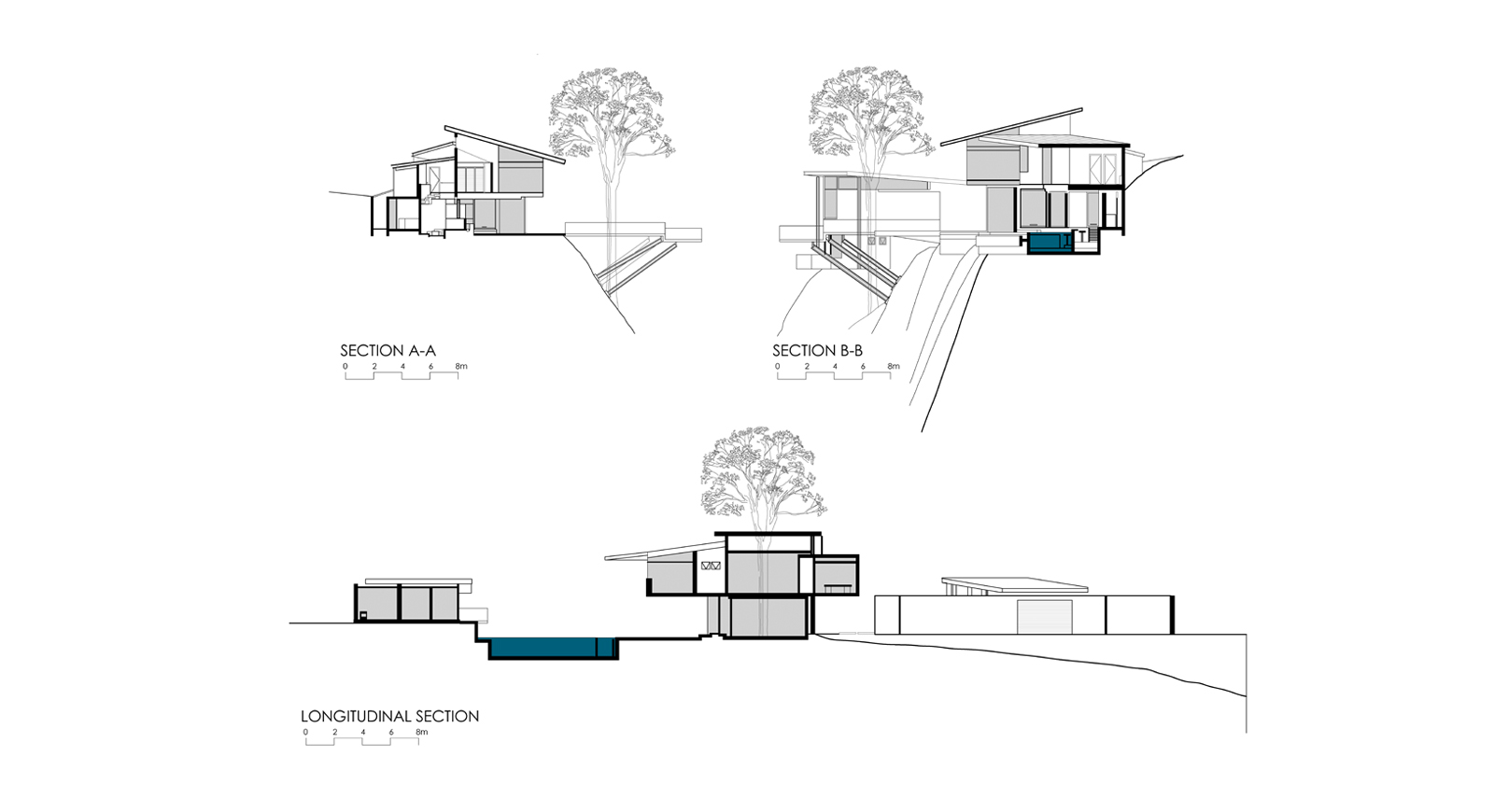 About the project
The house is situated on a long narrow lot between a road and a cliff overlooking the Golfo de Papagayo and its islands on the northern Pacific coast of Costa Rica.
This characteristics dertermined that the design would be long and narrow, clossed off to the road and completely open to the ocean view.
A major design issue was that all areas, all roooms, should have an unobstructed ocean view.
The house design evolved around a Ron Ron tree which became a focal point in the composition, generating a cantelevered deck and always present on the foreground of the ocean view.
The house is designed on two floors with the tradicional distribution of social areas on the ground floor and bedrooms on the second. At the far end of the house, reached by a wooden bridge over the simming pool, is a guest suite.
Acces to the house is by expossed concrerte stepping stones over a reflecting pool that flows into the house into the entry hall. Here cantelevered wooden steps go up to the second floor.
Living dining and kitchen are all in one flowing space, separated by an expossed concrete wall 1.8m high and defined by small changes in floor level. They all integrate to the outdoors, ( swimming pool, terrace and deck) thorough slidiing glass doors.
Ariving upstairs there is wooden bridge-walkway that crosses a double height space and leads to the bedrooms, reached via small glass floor bridges.
The master suite is situated in a priviliged area of the house, above the living room, with the best view of the ocean, the Papagayo Gulf and its islands and three distant volcanoes, with the Ron Ron on the foreground.
The Ron Ron house was designed for outdoor living and for the enjoyment of the wonderful views of a singular site. A structure of expossed concrete collumns and steel beams provided the flexibility to produce free flowing spaces which integrate outdoors and indoors, a recurrent theme on our designs of houses on the seaside.
Publications
Video
Data:
Location: Ocotal, Sardinal, Carrillo.
Construction year: 2007
Architectural design: Arq. Víctor Cañas.
Design Team: Arq. Andrés Cañas, Arq. Ricardo Chaves, Arq. Ana Ulloa
Structural Engineer: Ing Ricardo Solano
Electromechanical Engineering: Ingeniería Cañas, Ing Andrea Zúñiga
Ilumination design: Arq. Víctor Cañas
Garden design: Ricky Wallace.
Interior design: Ricky Wallace
General Contractors: Wallace Construction.
Photography: Jordi Miralles, Victor Cañas.