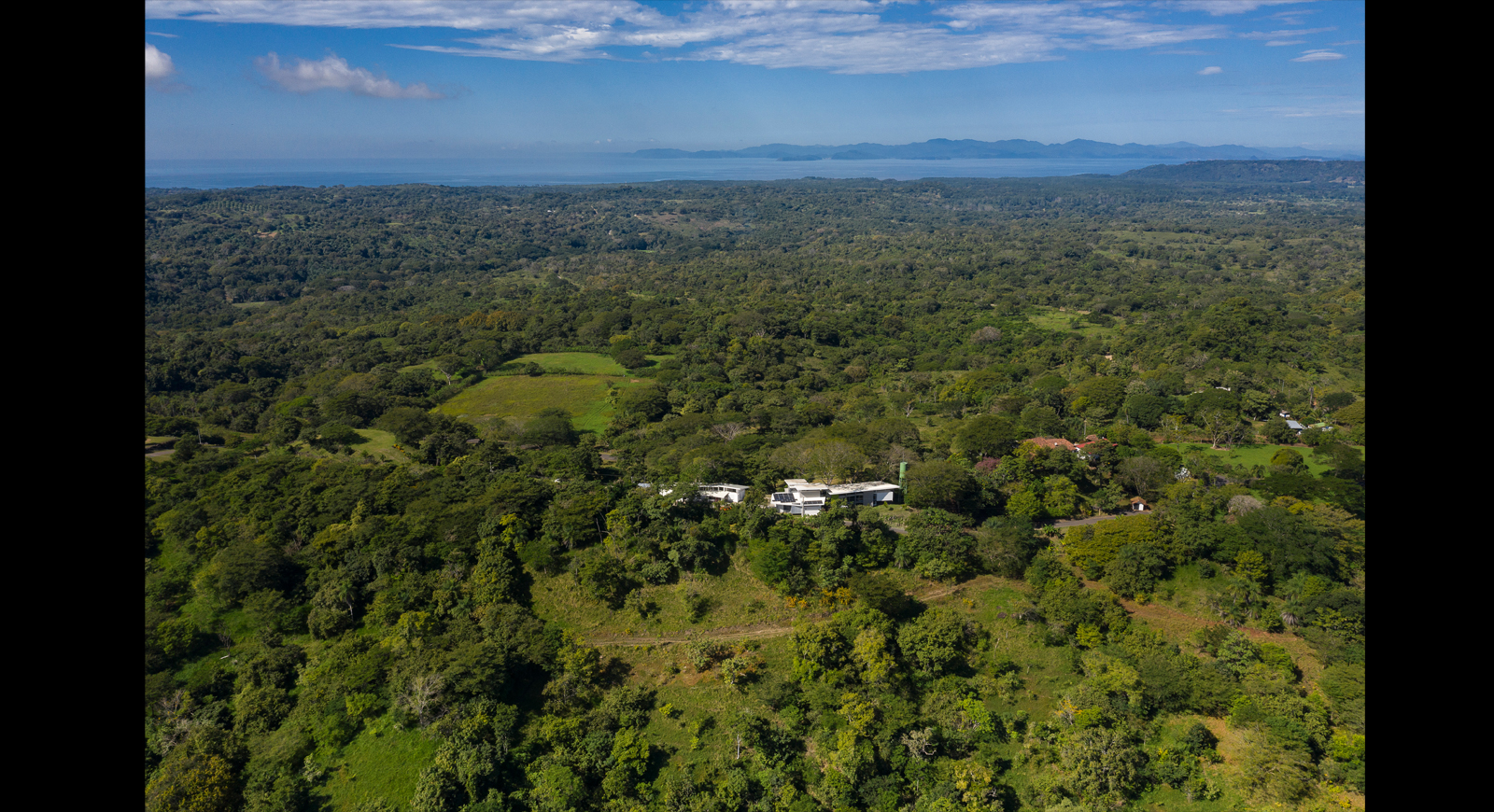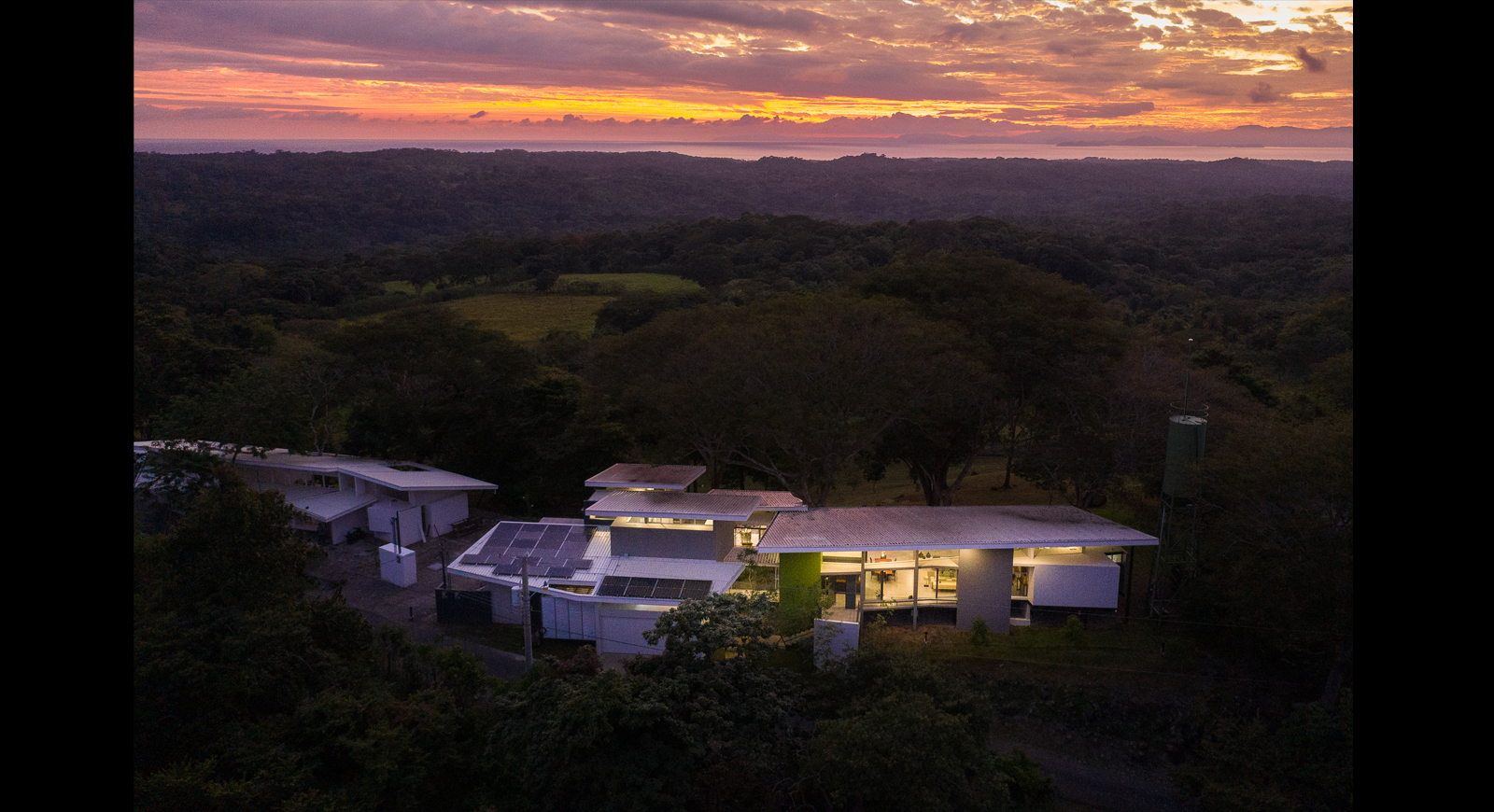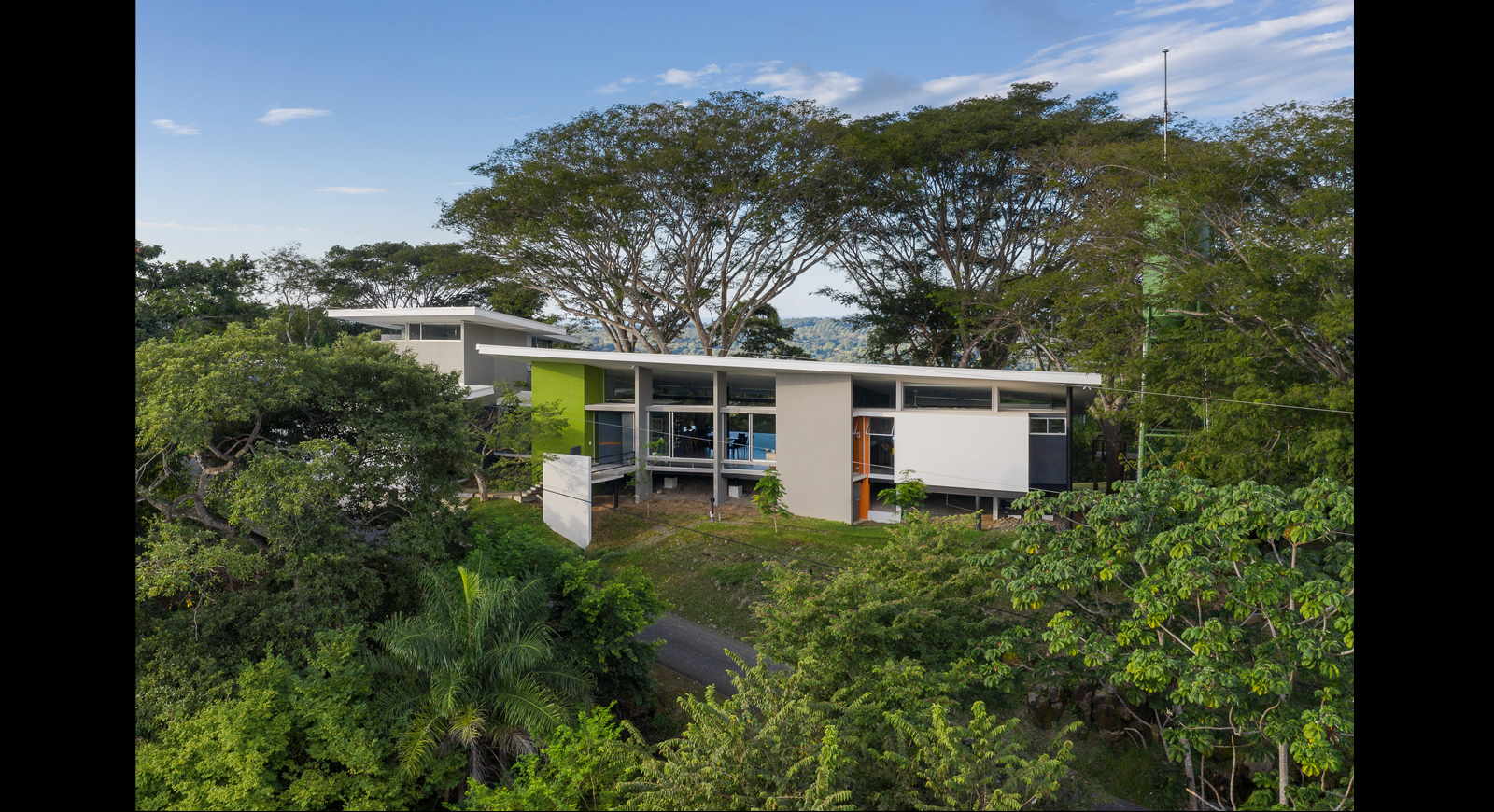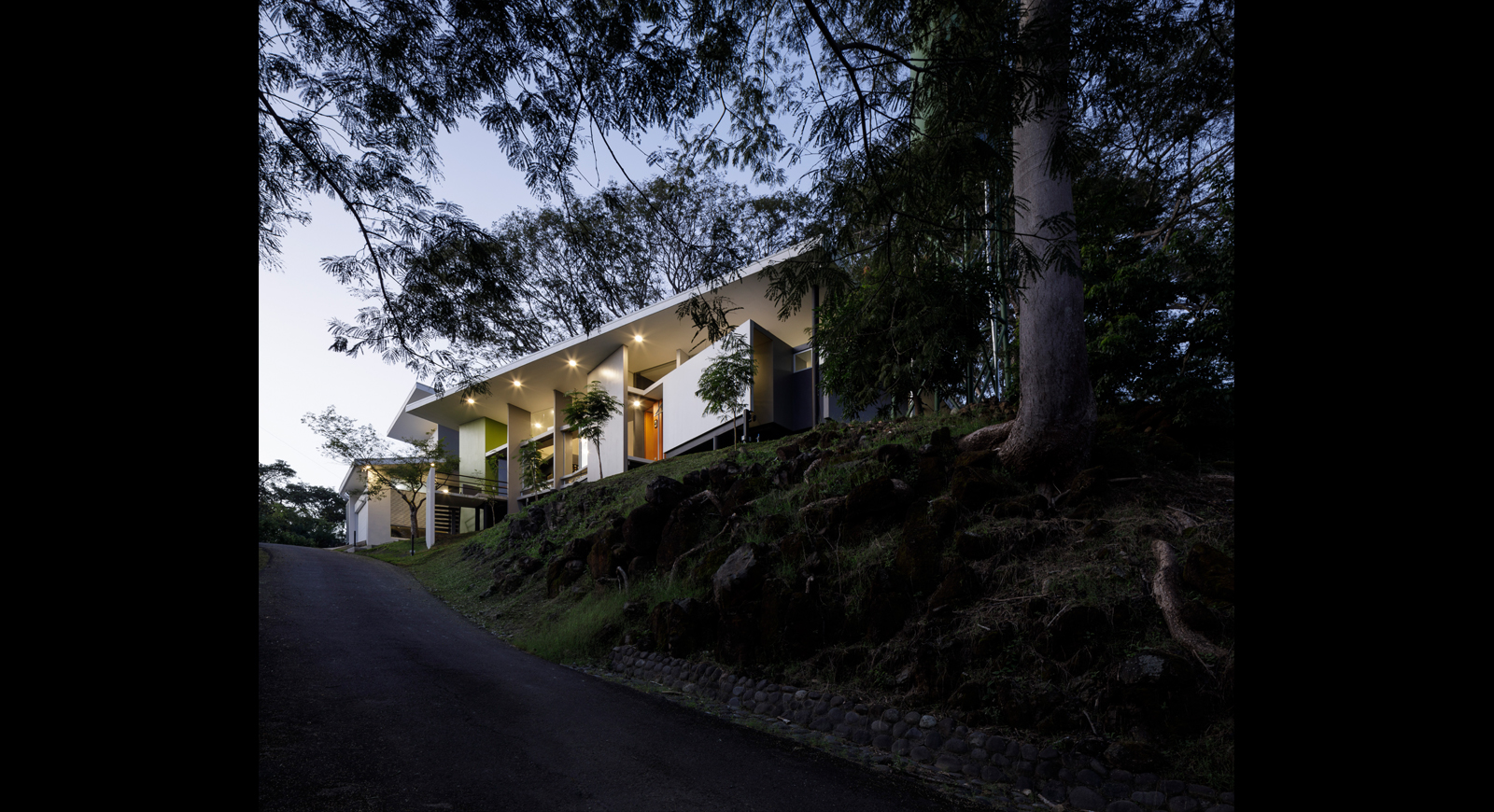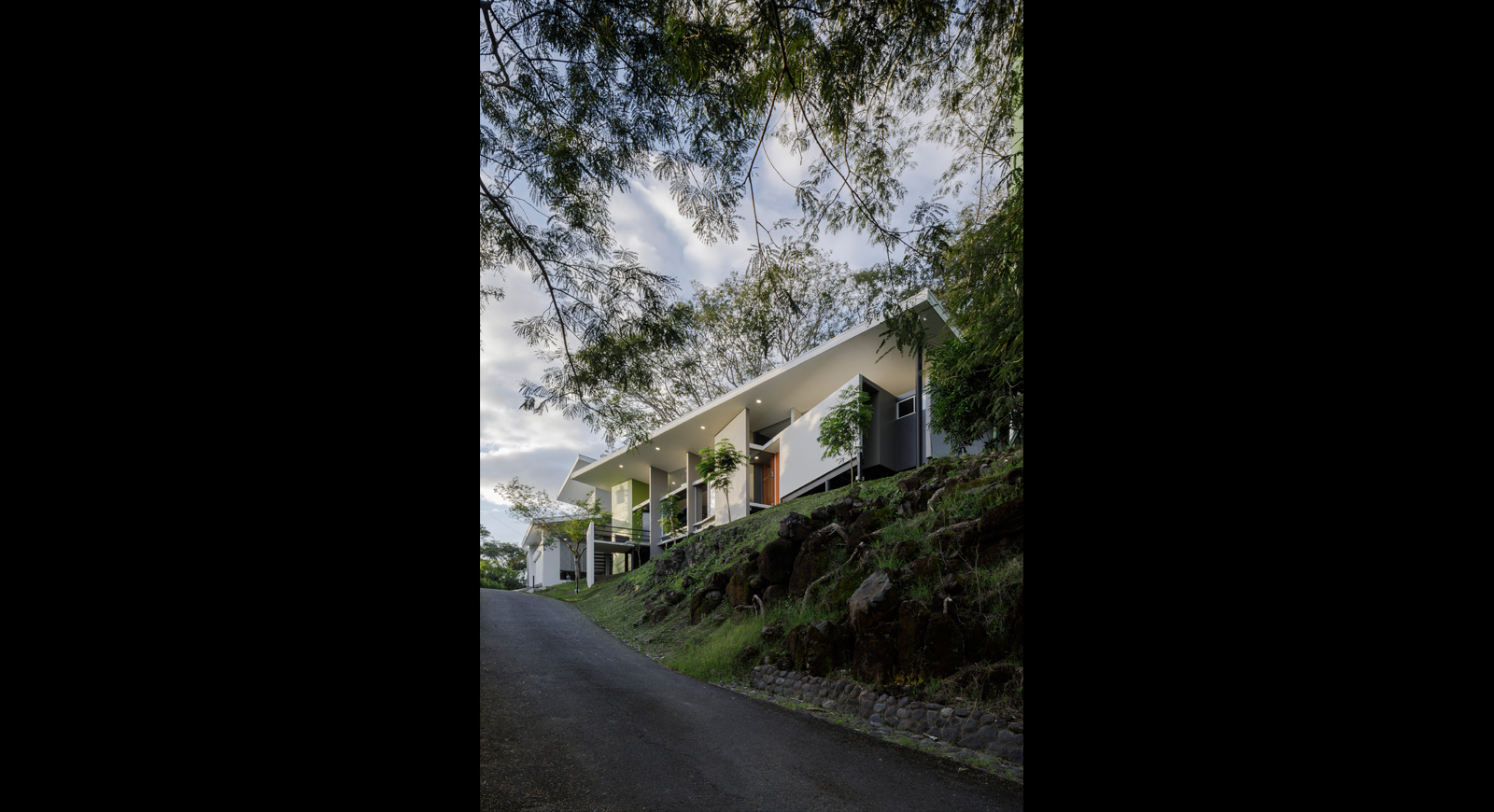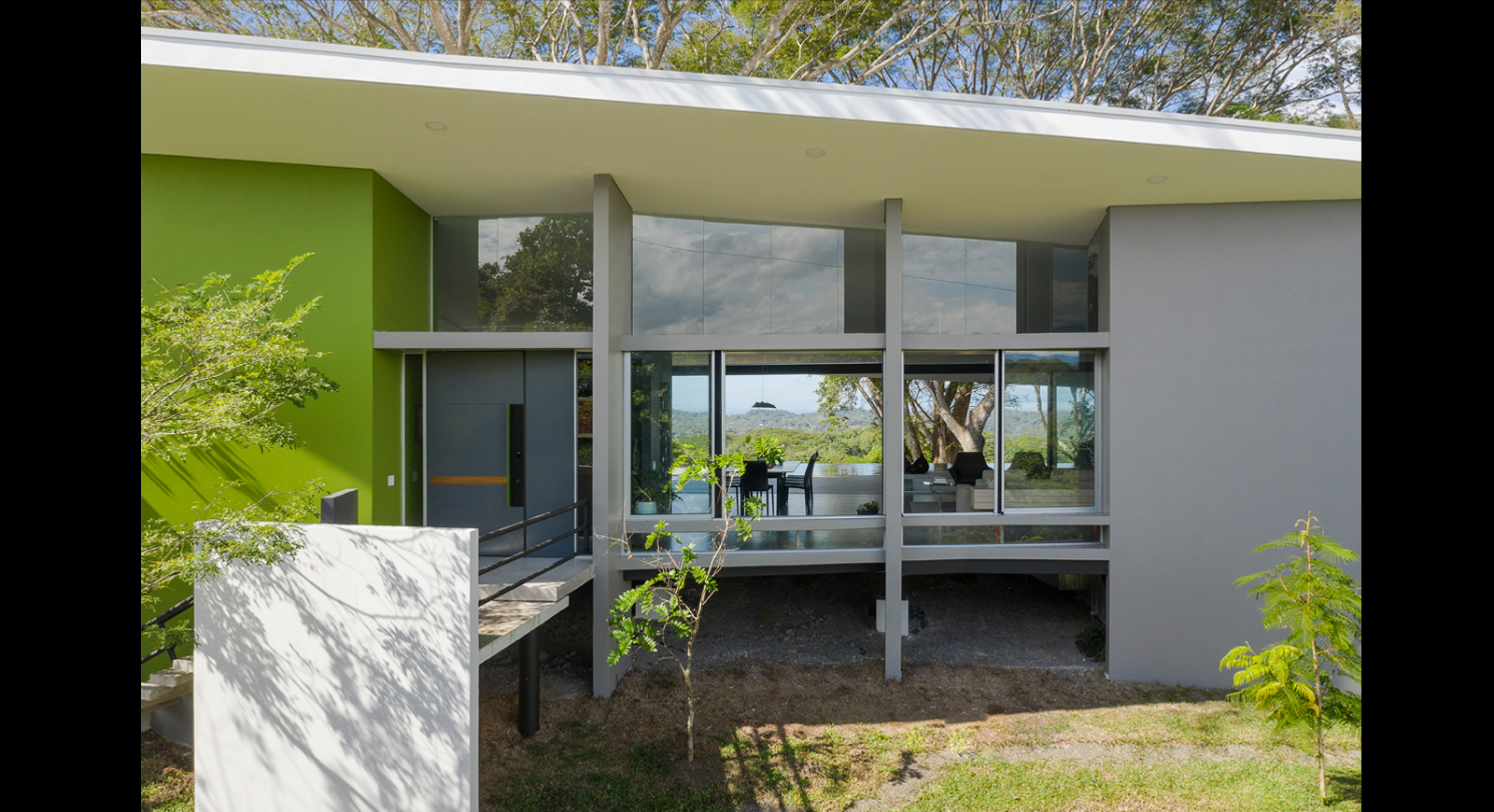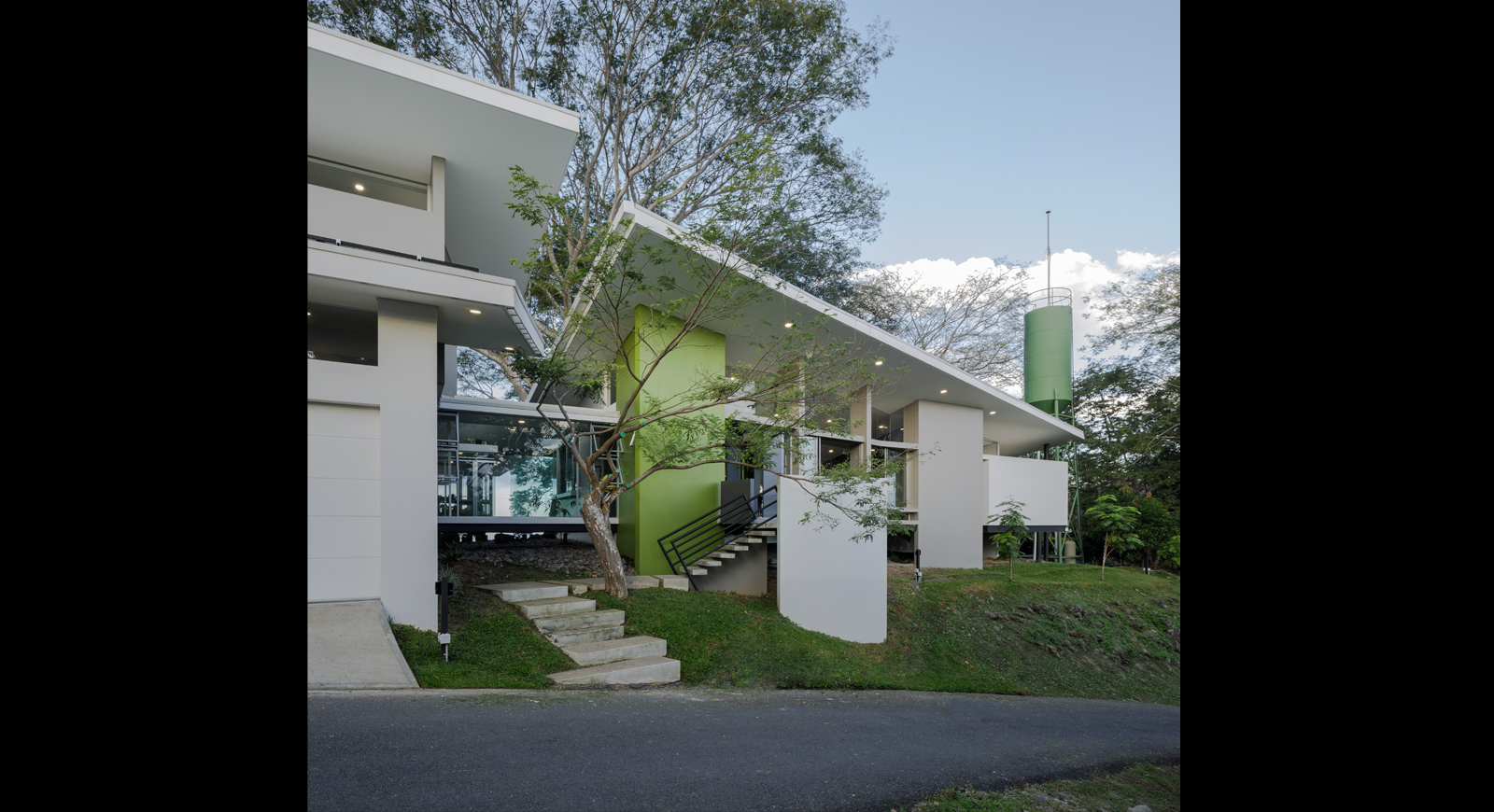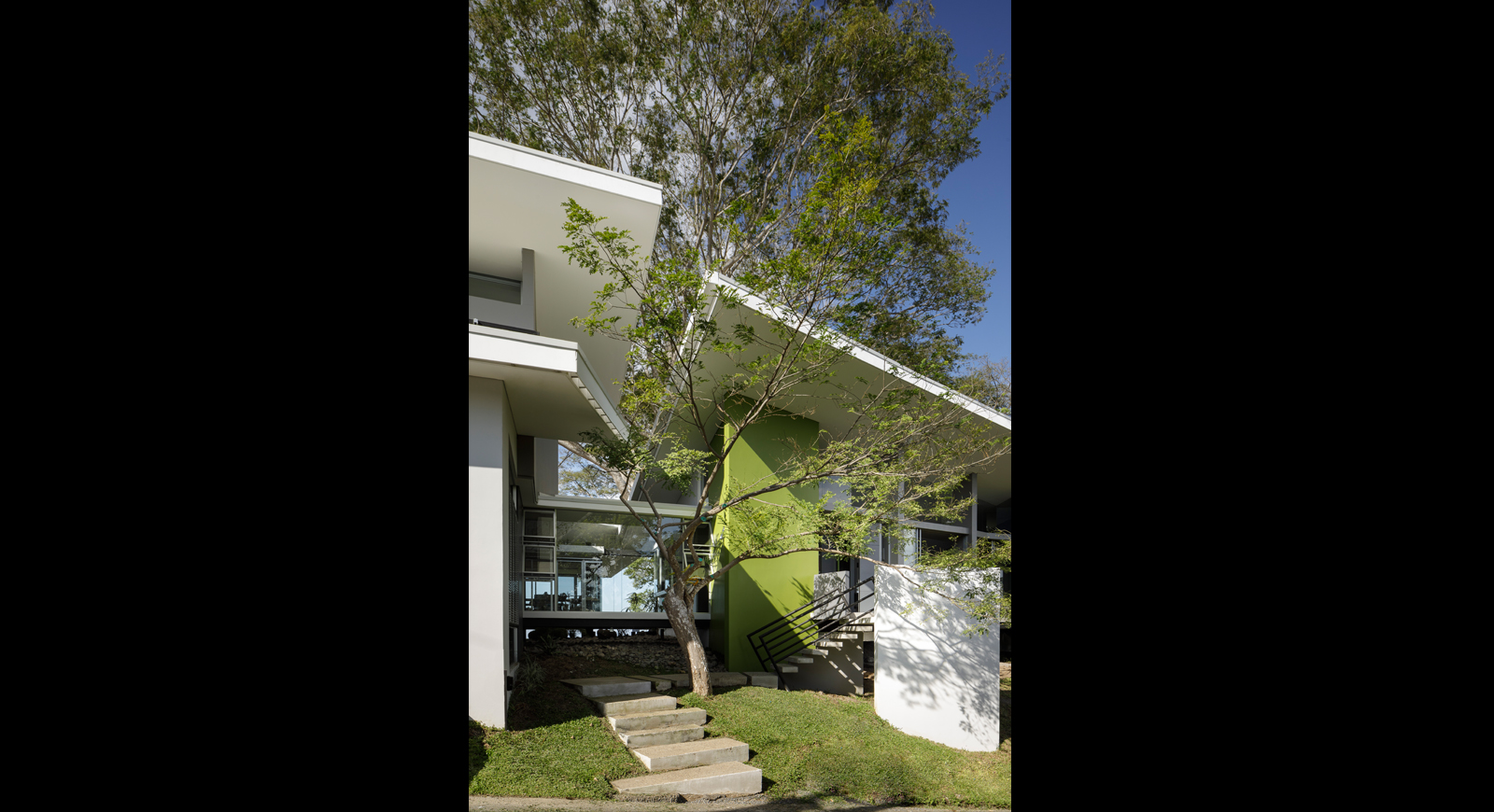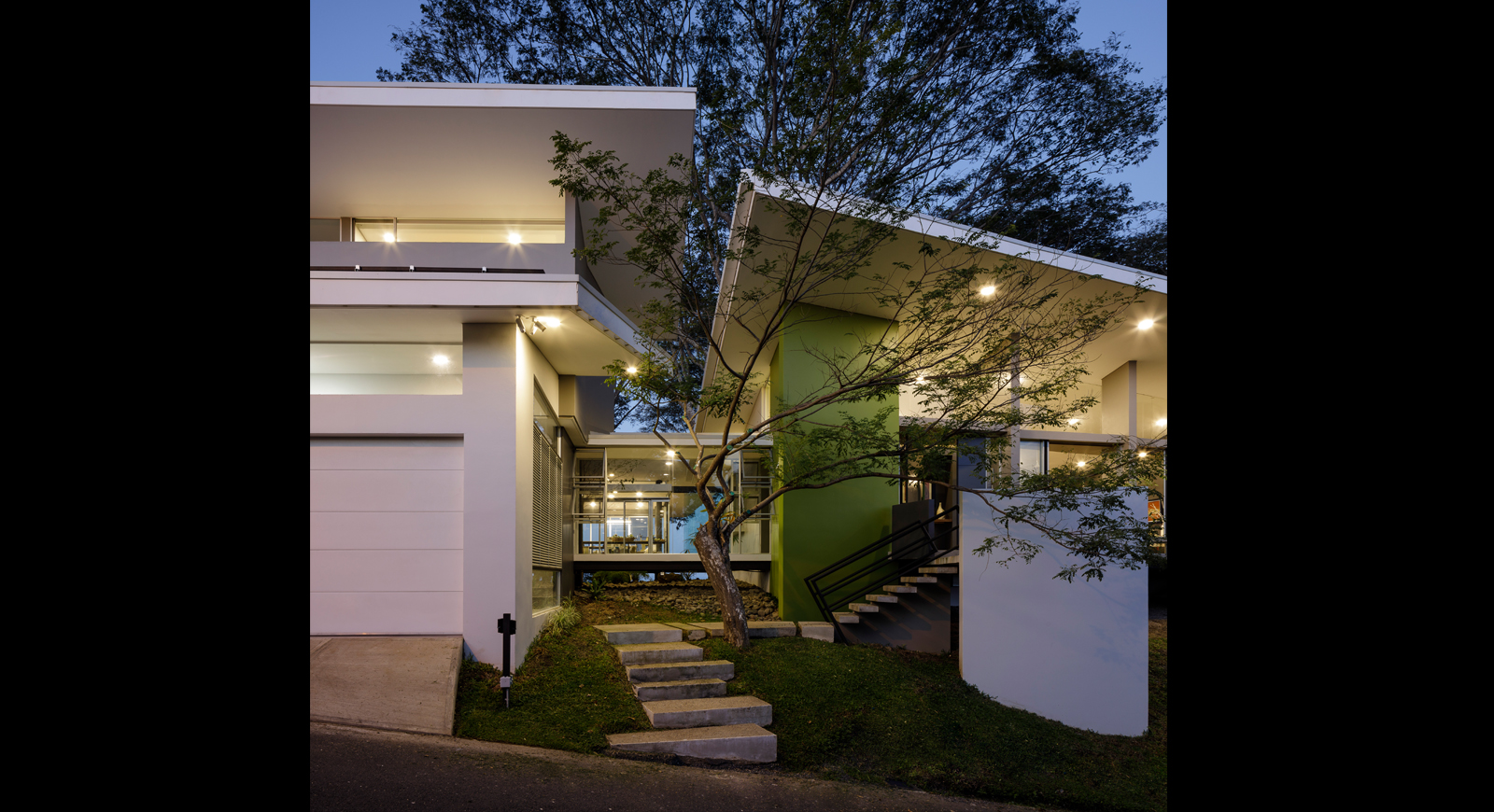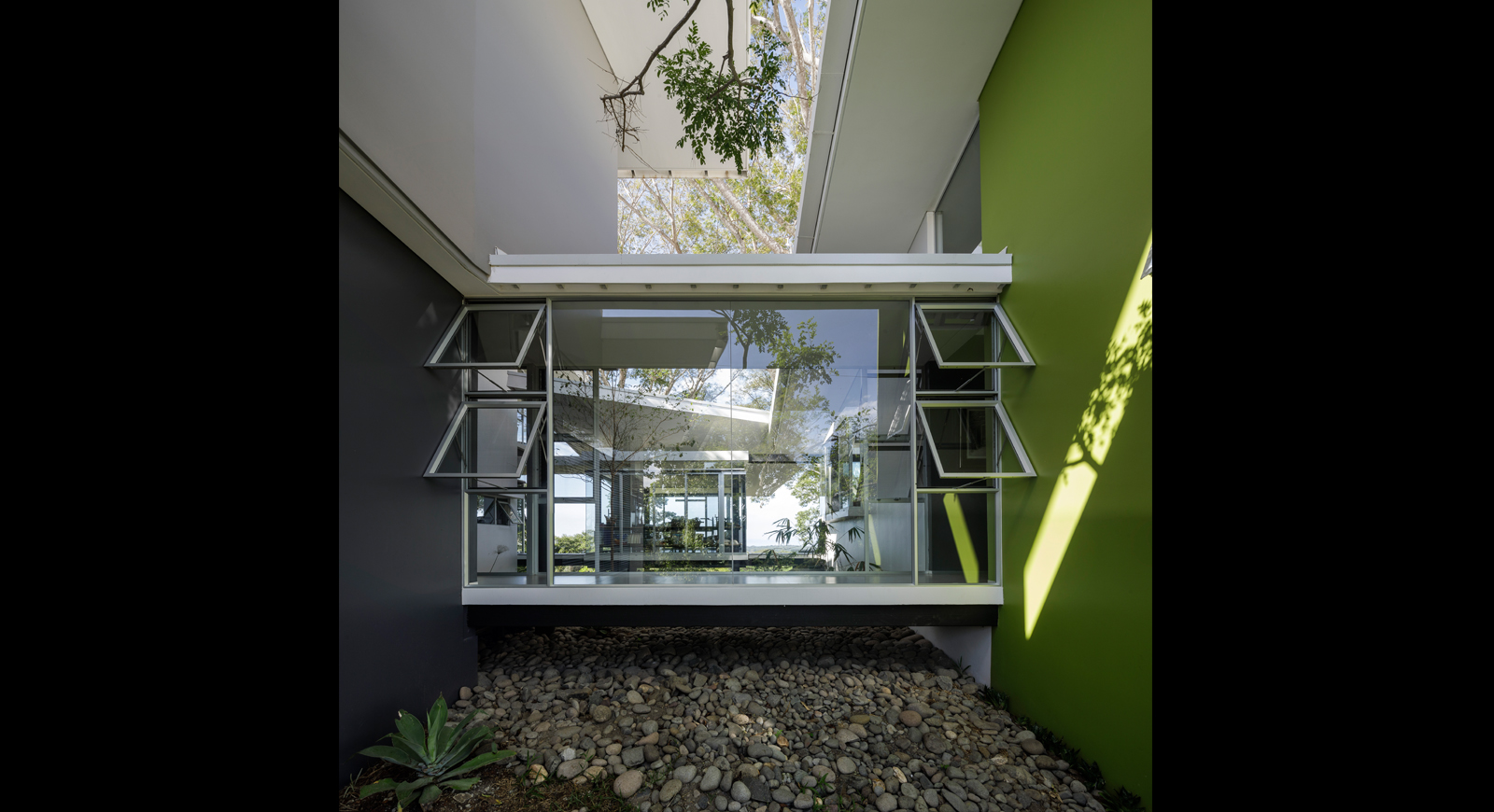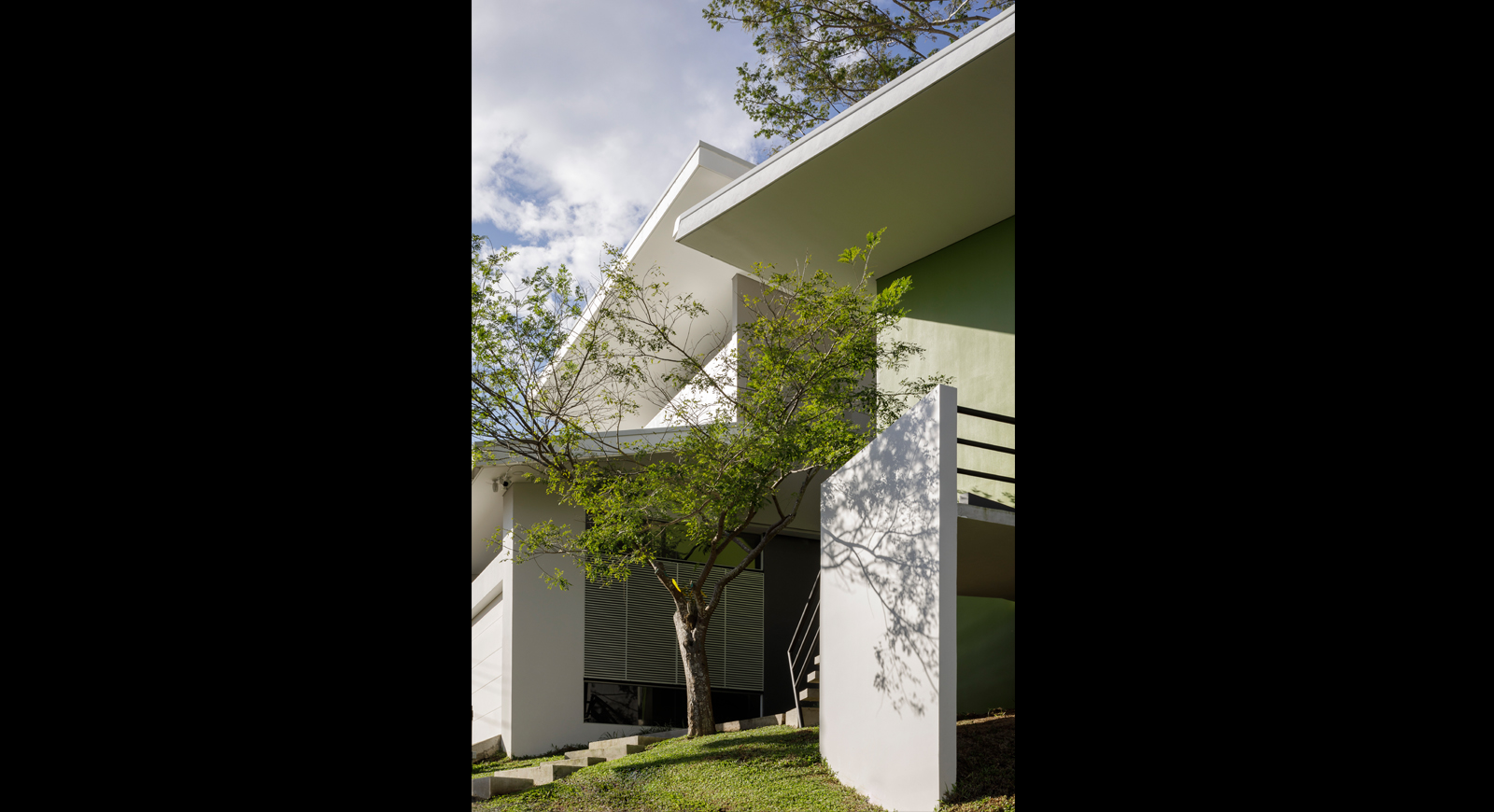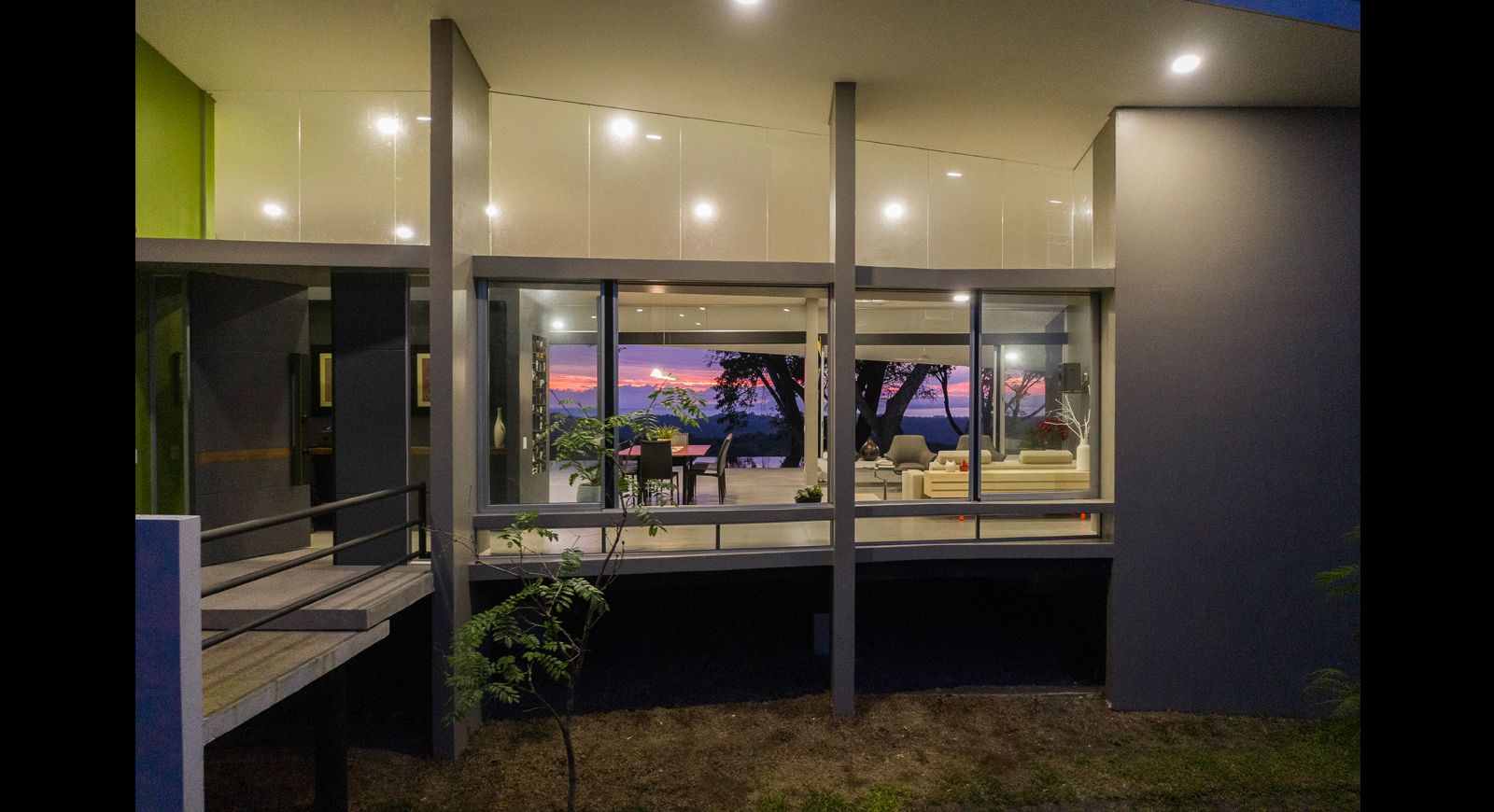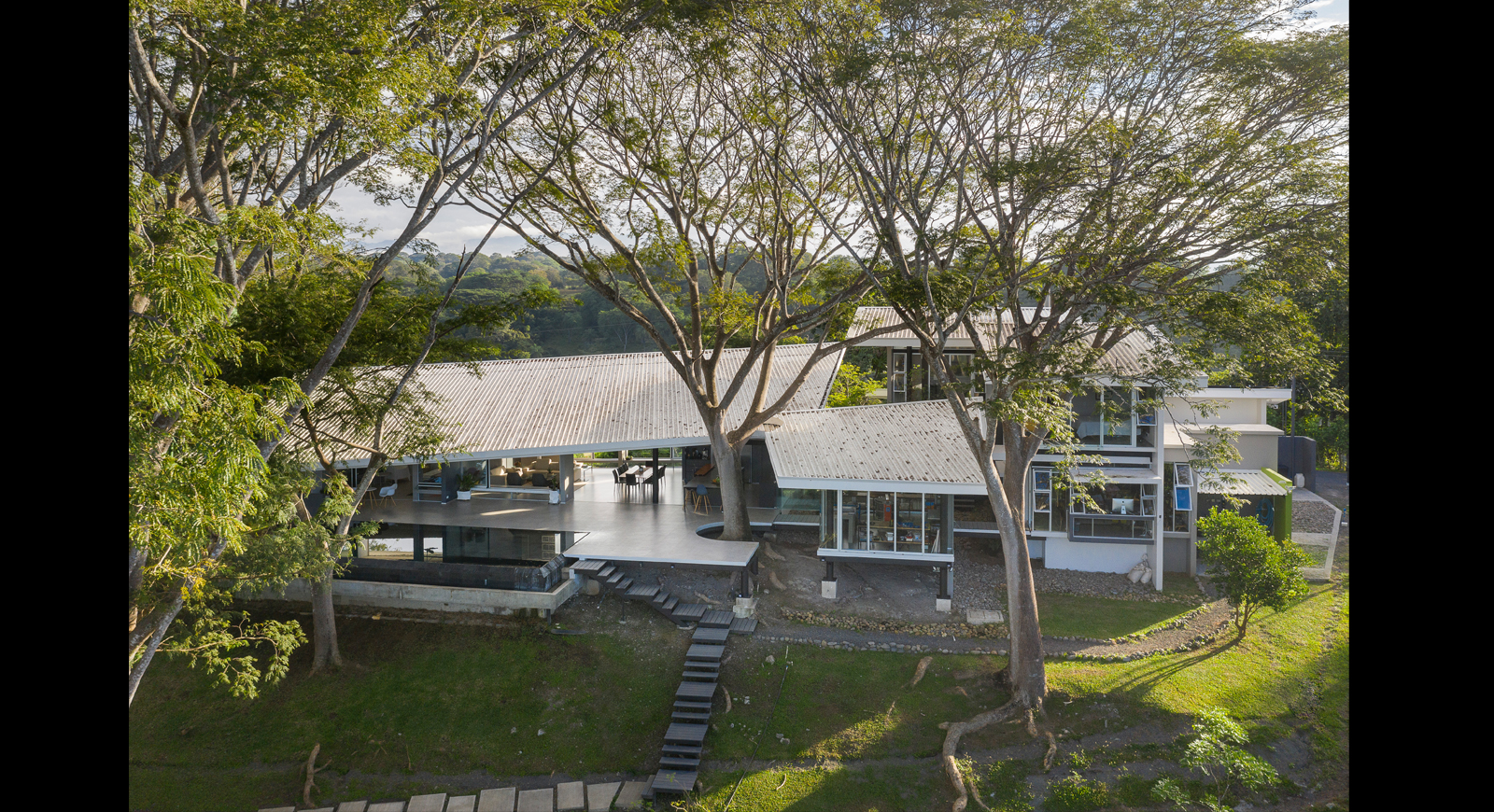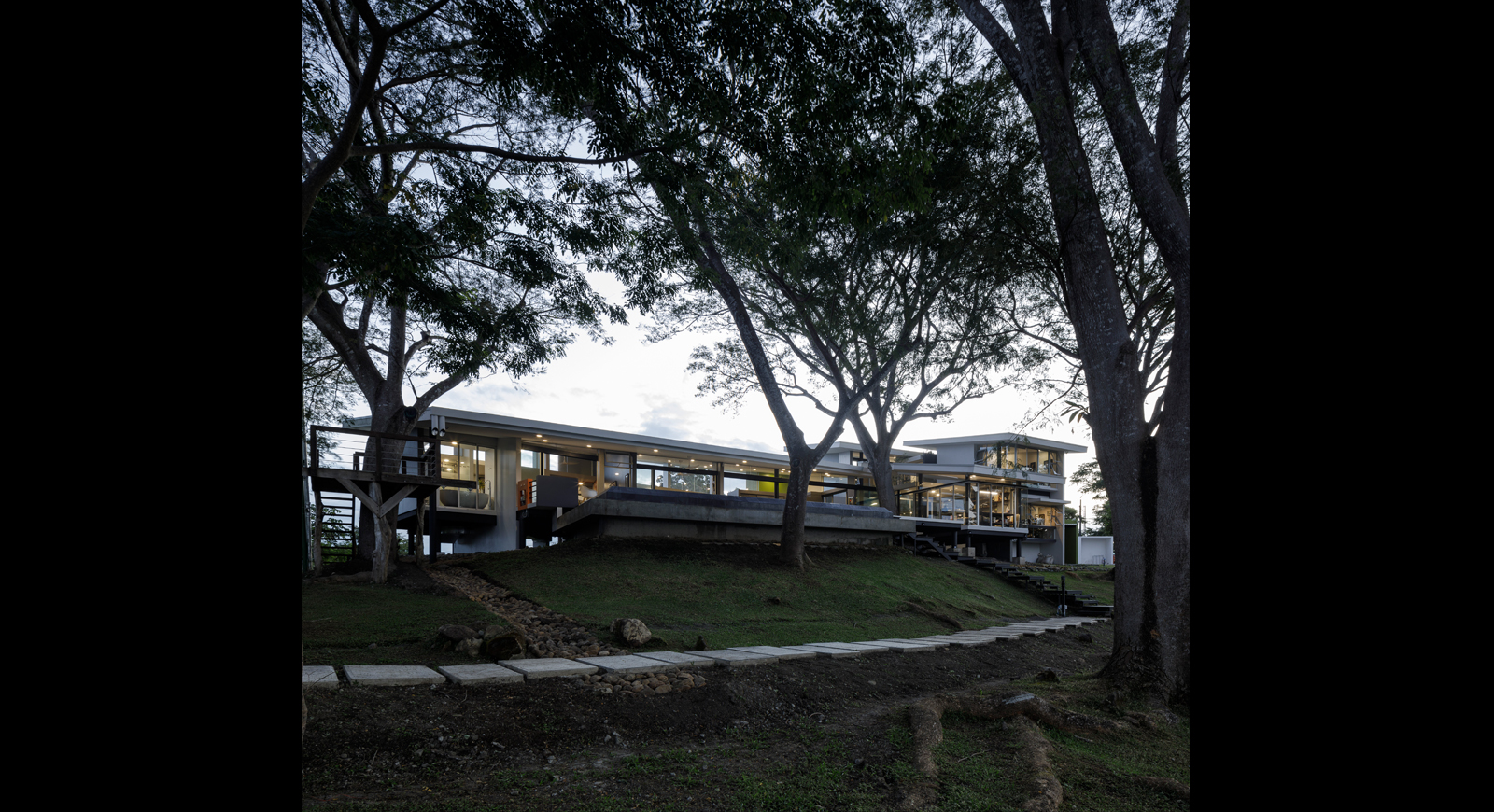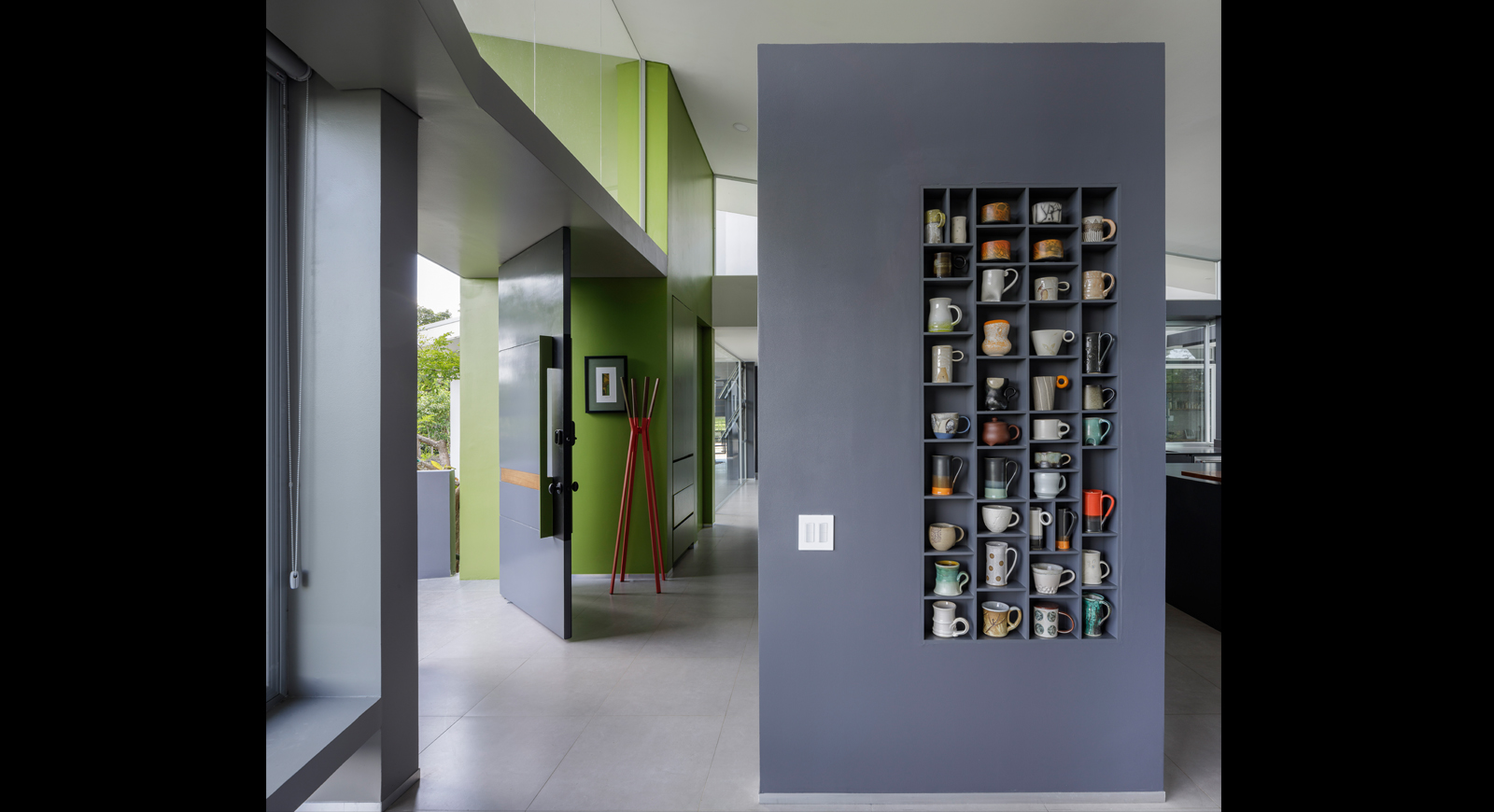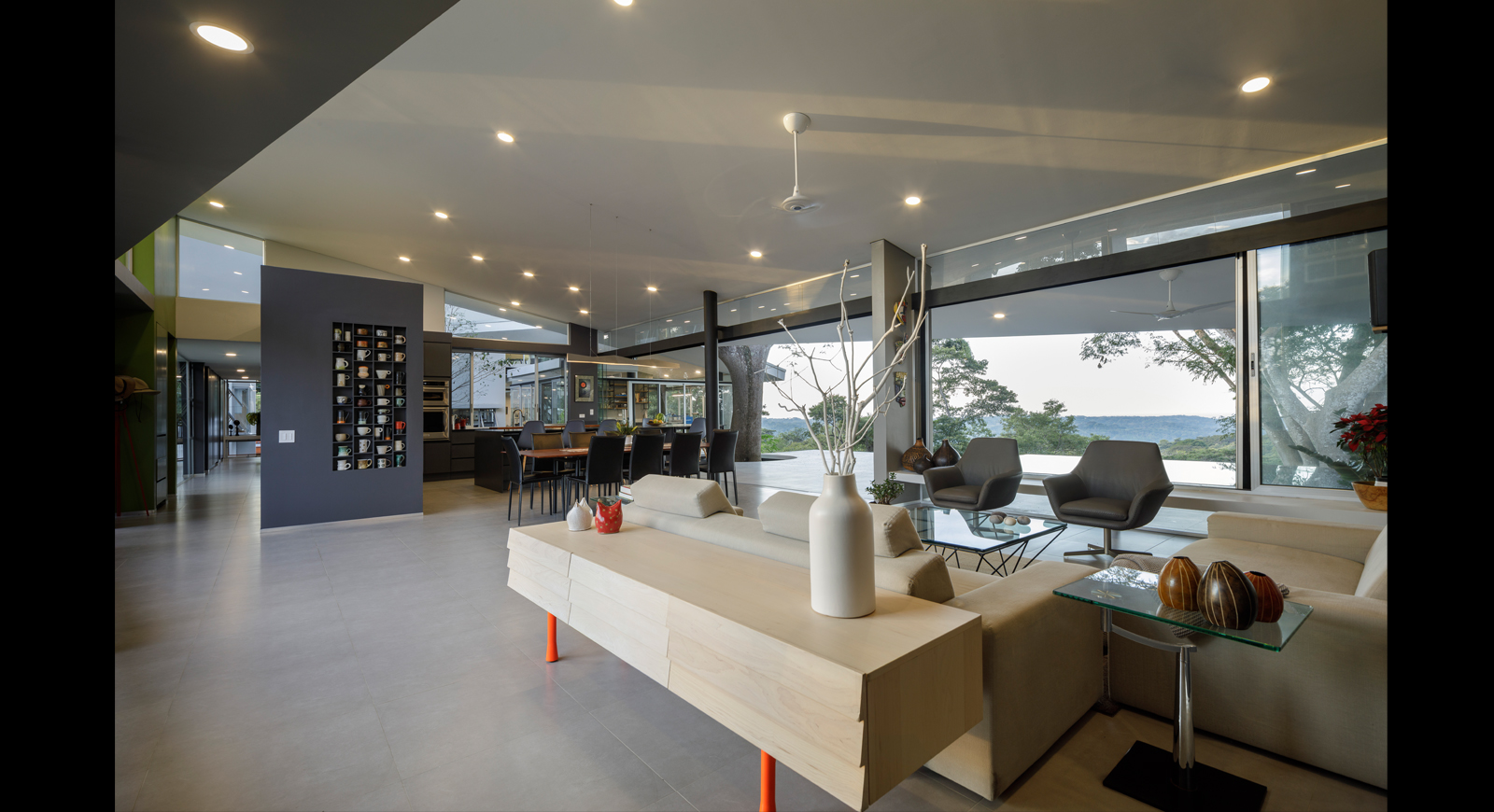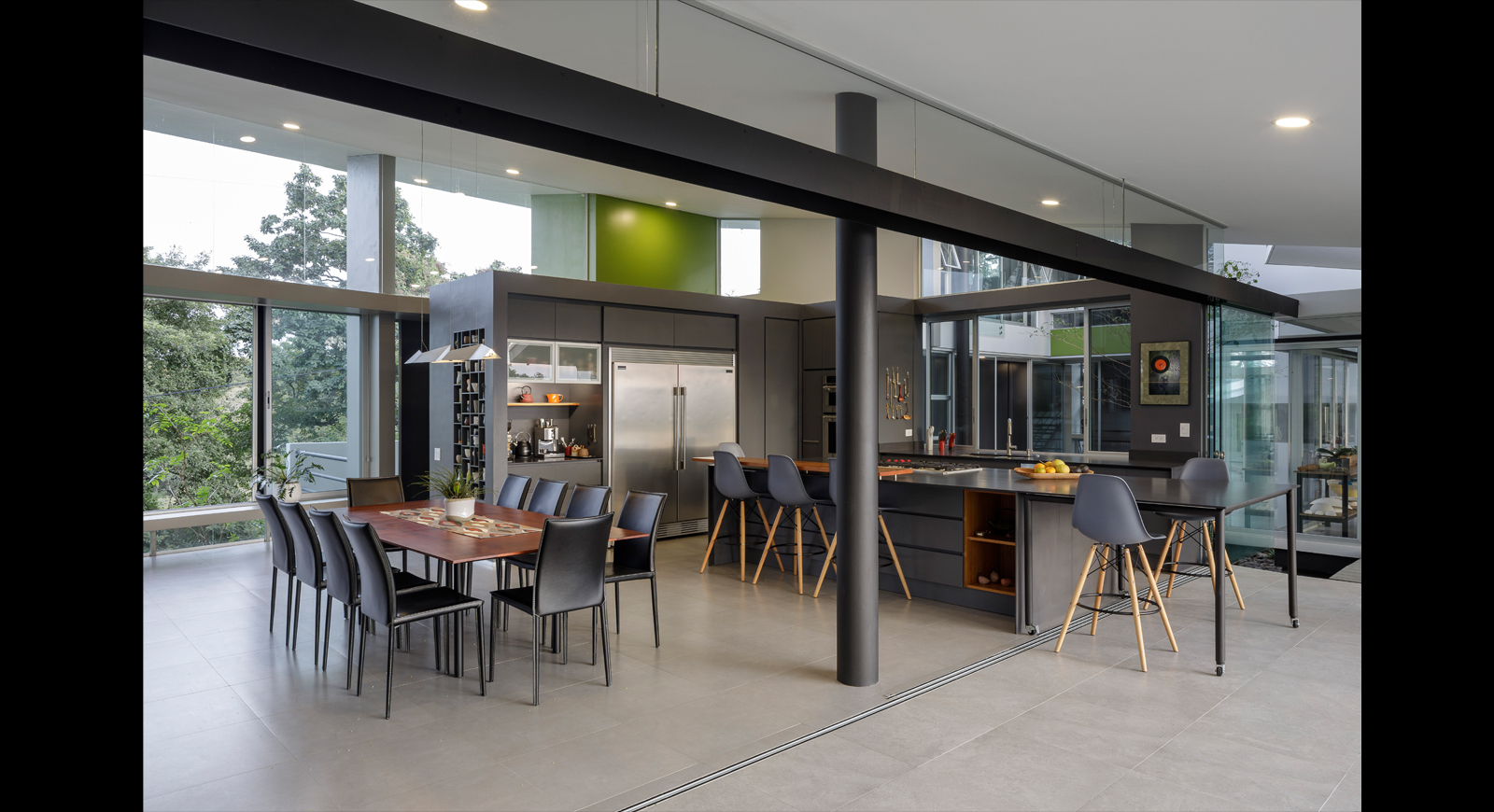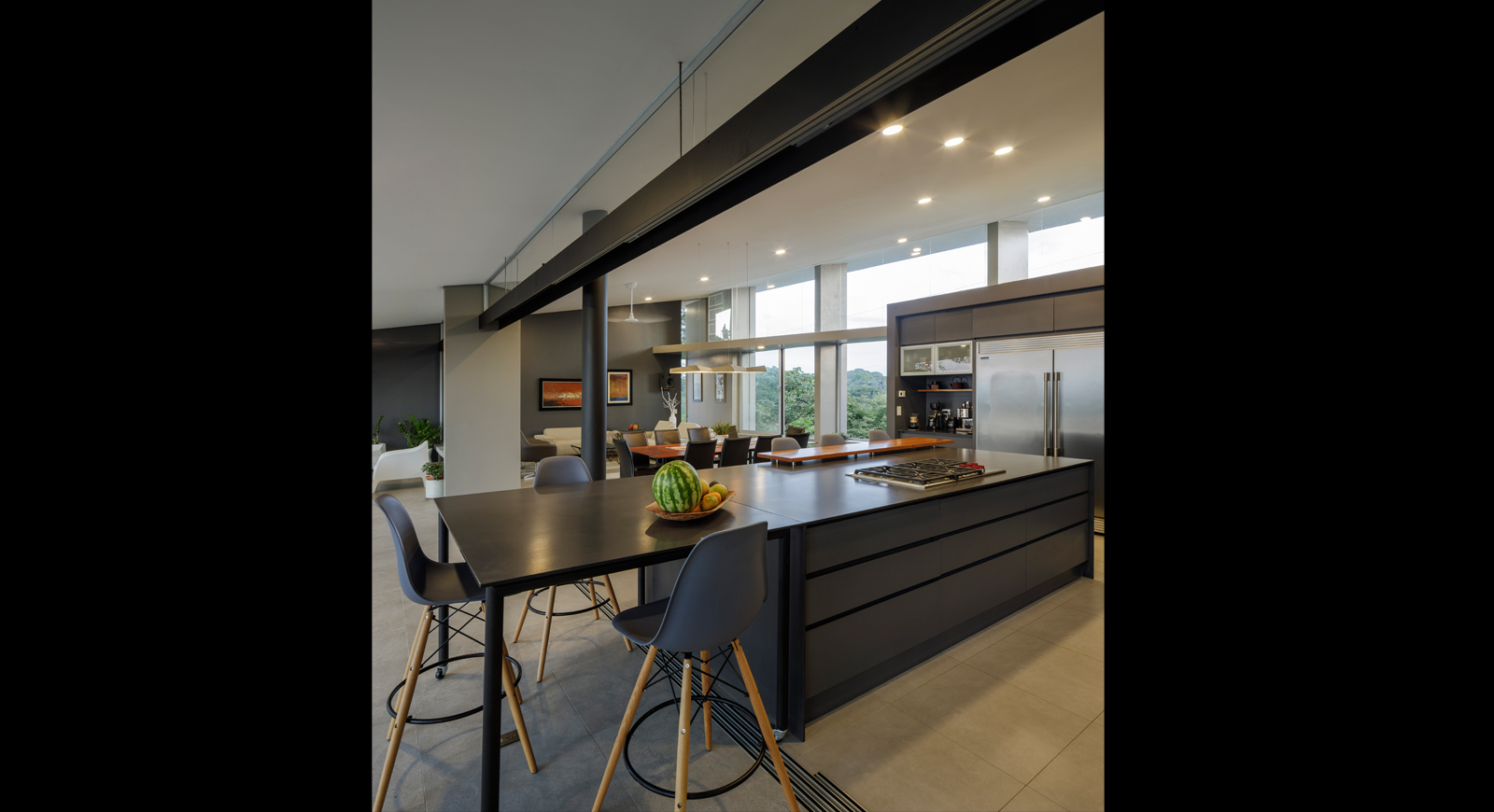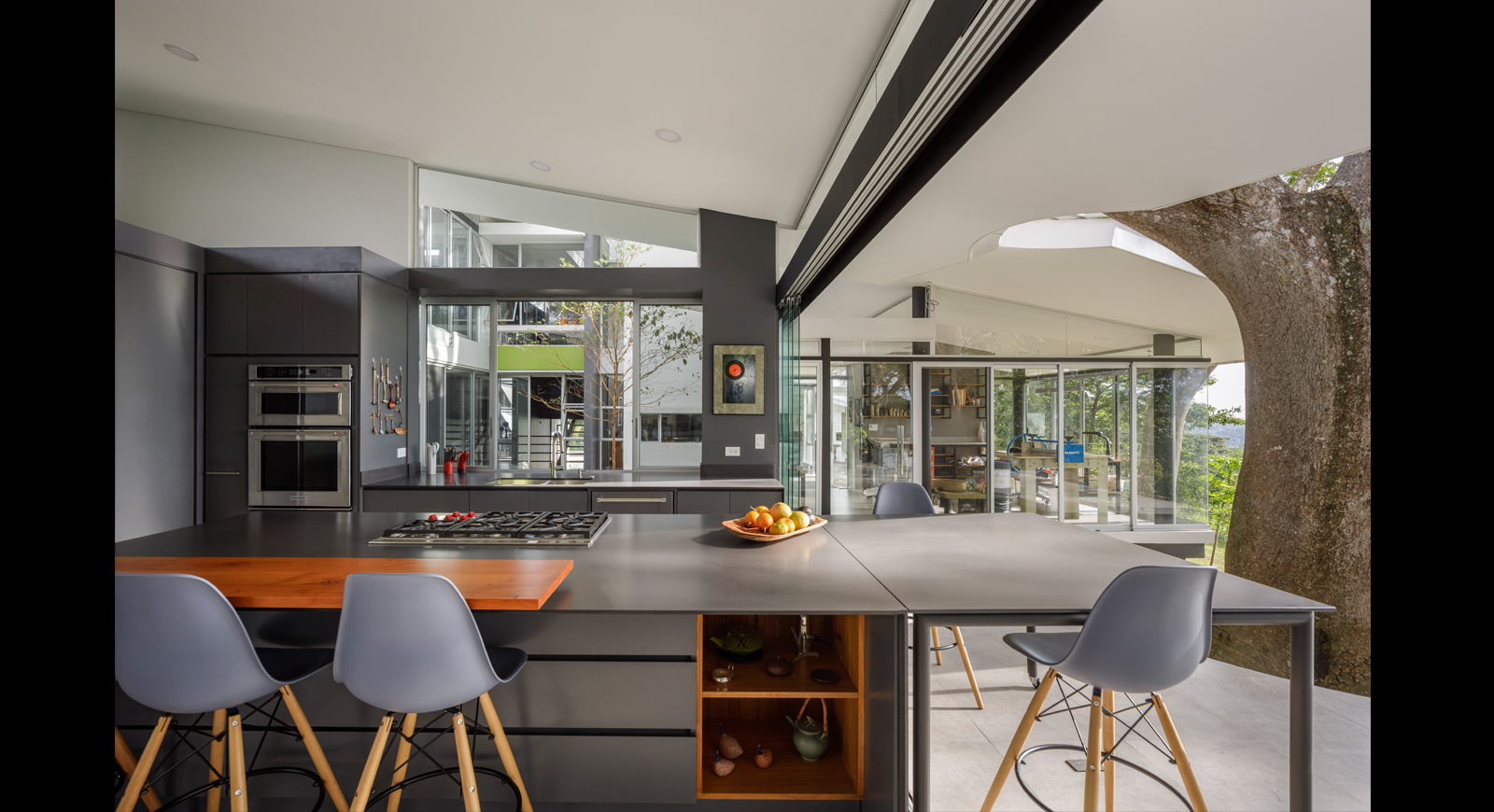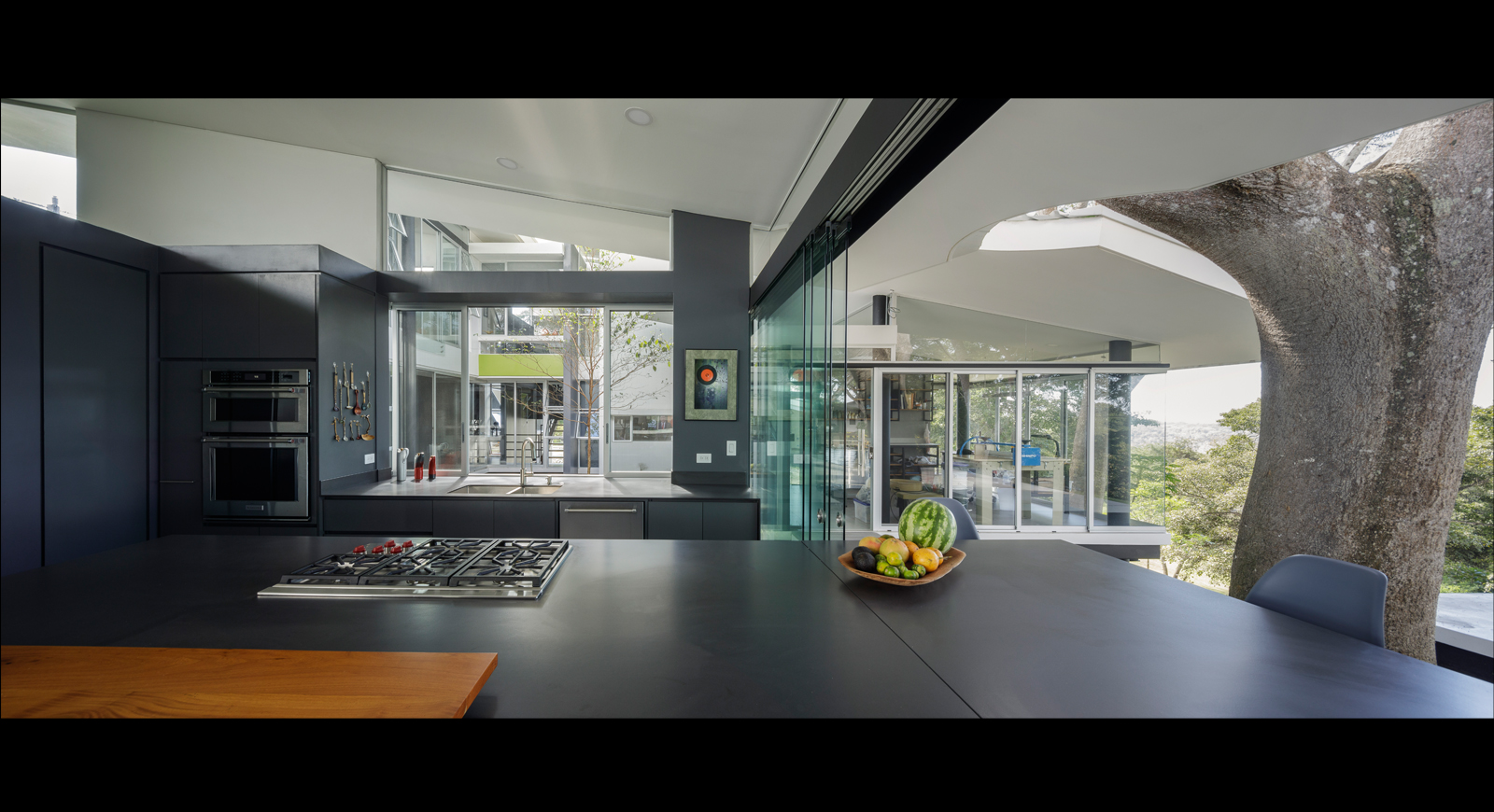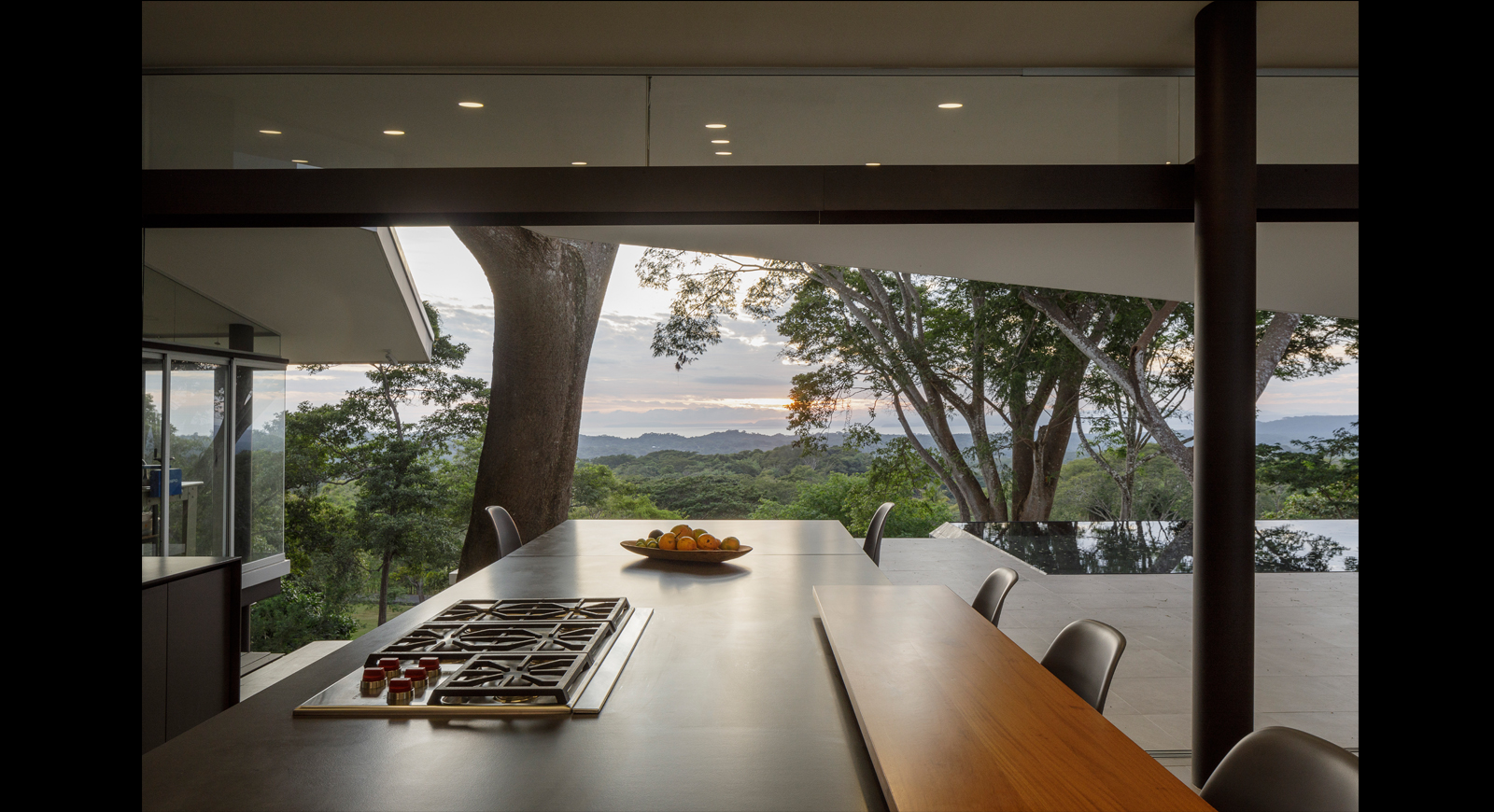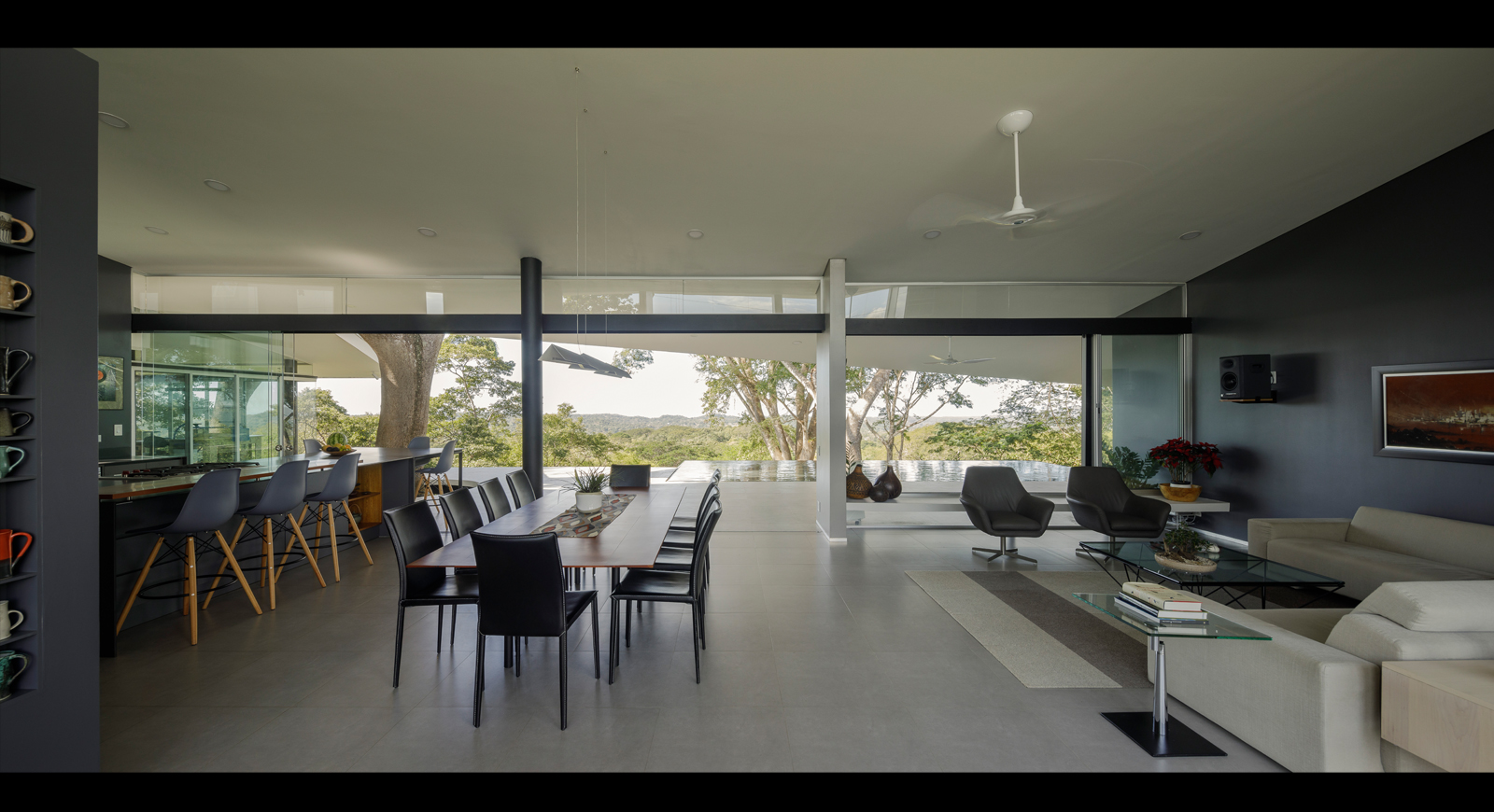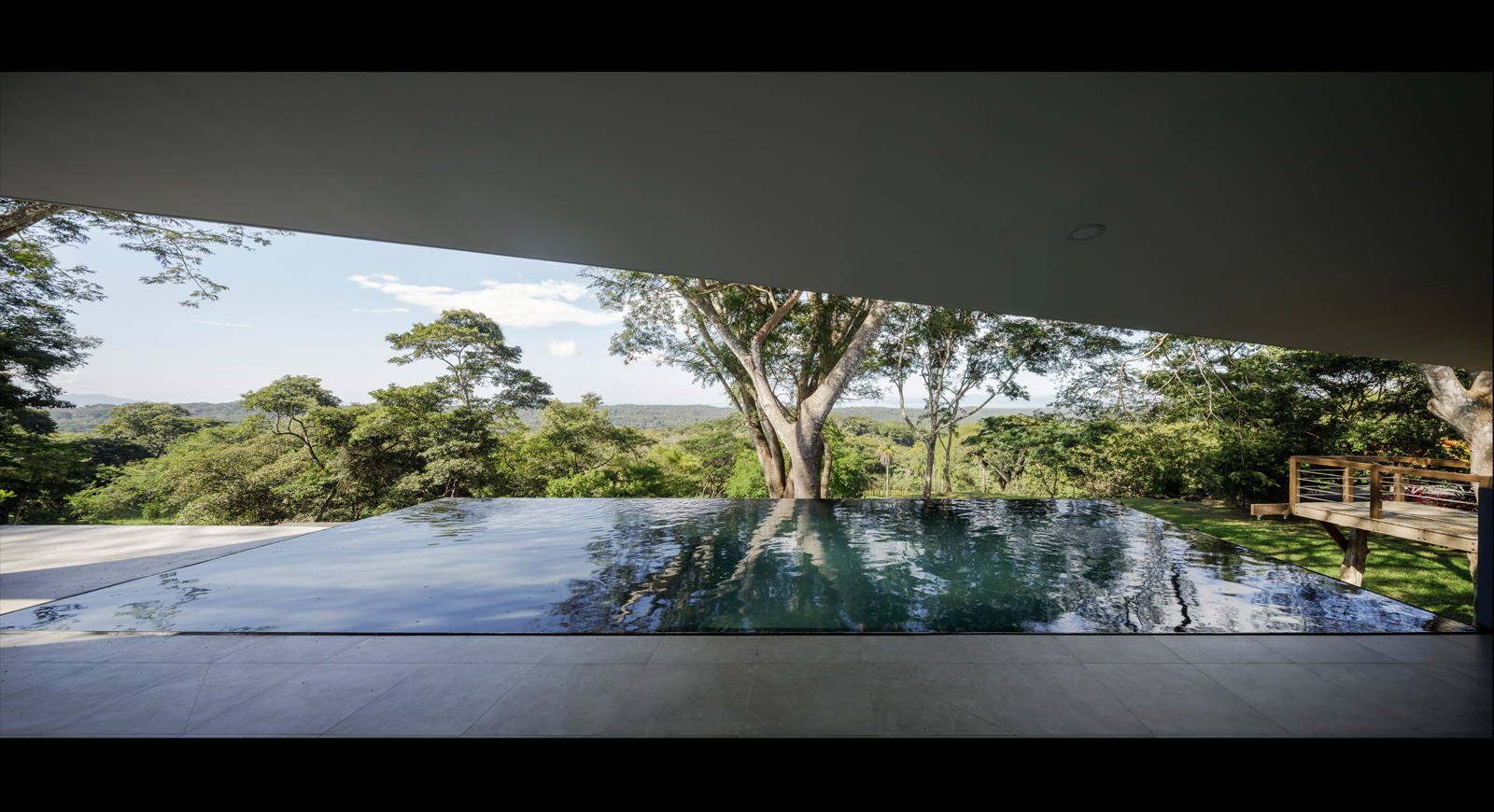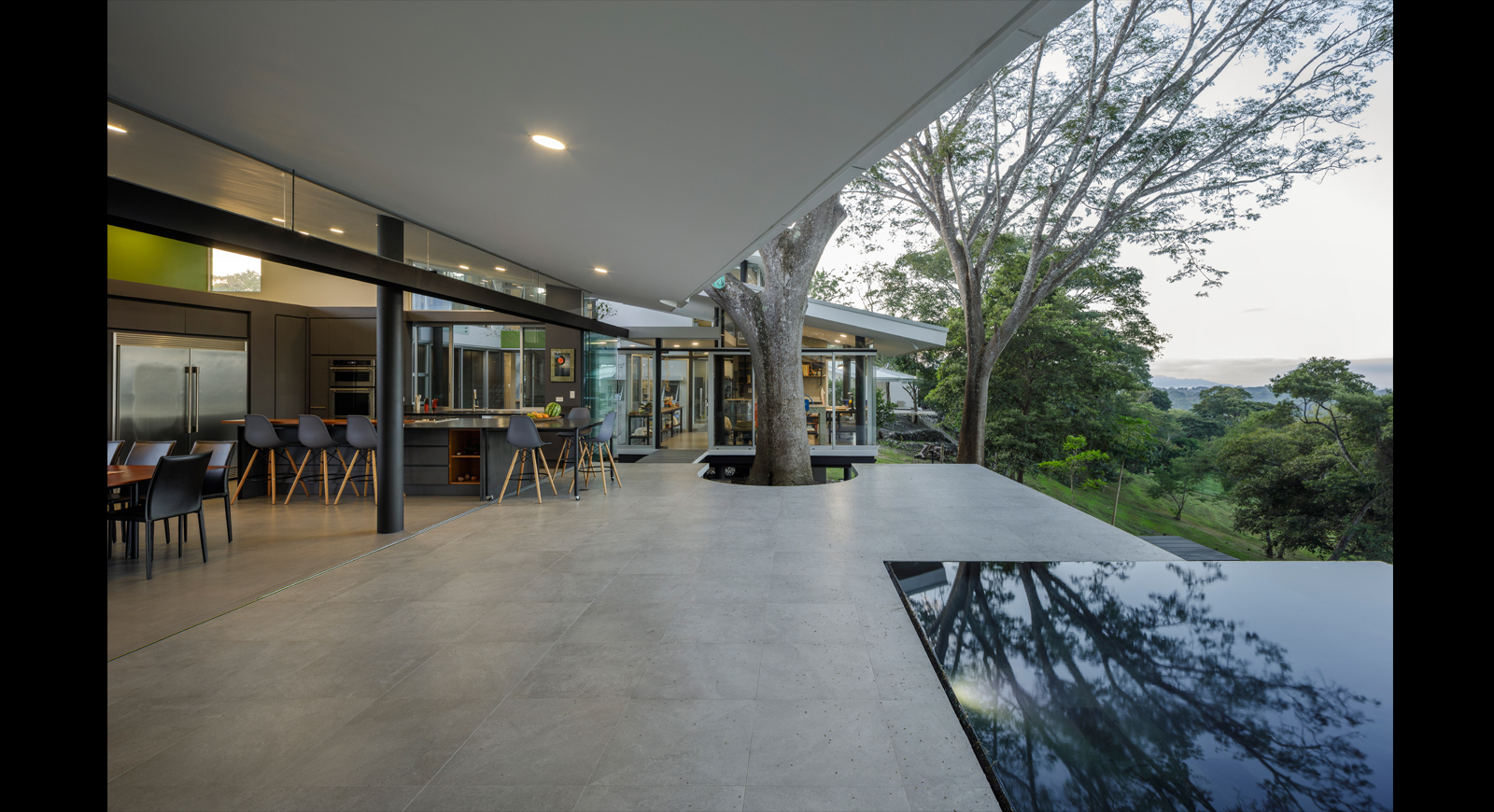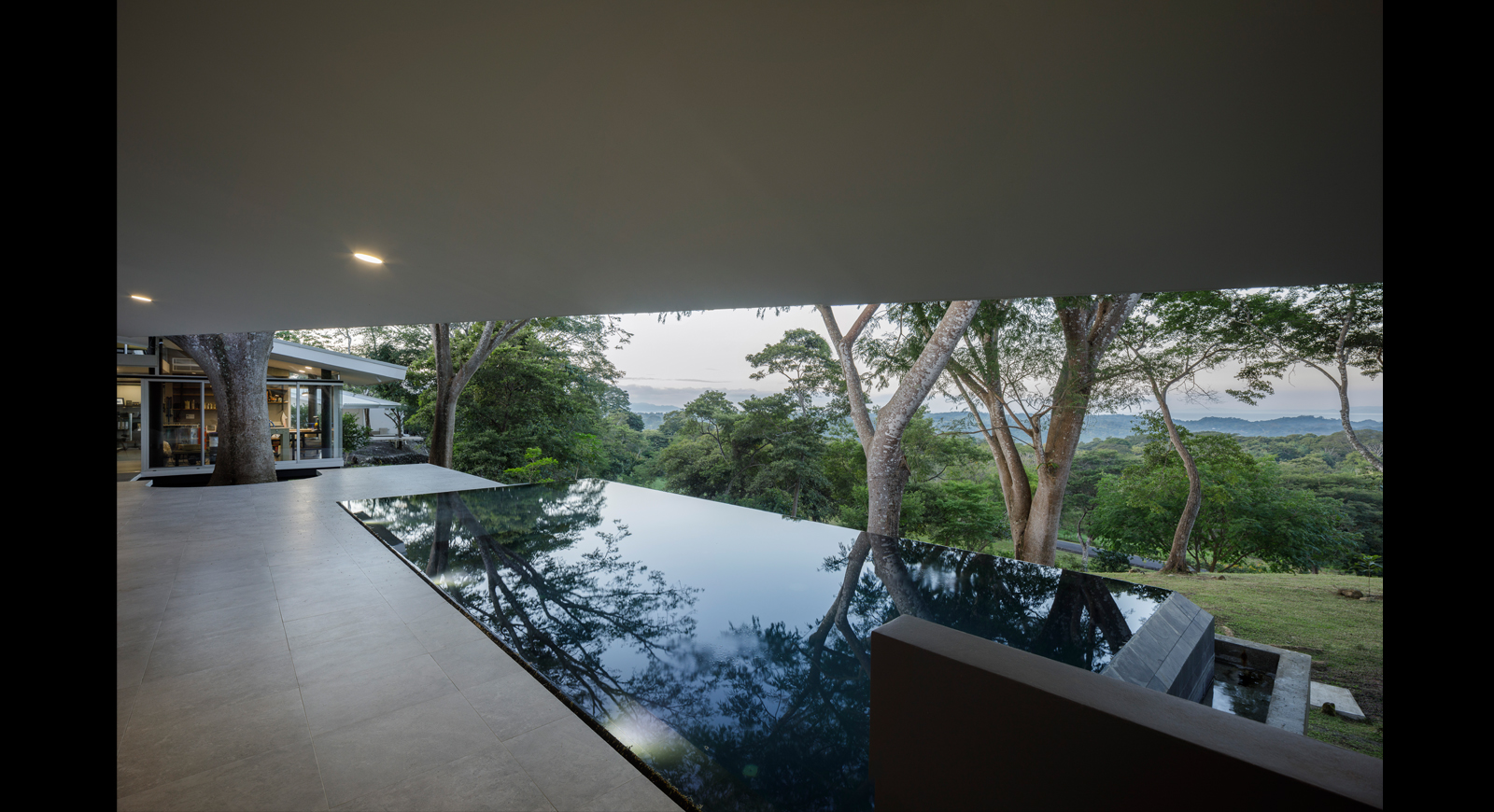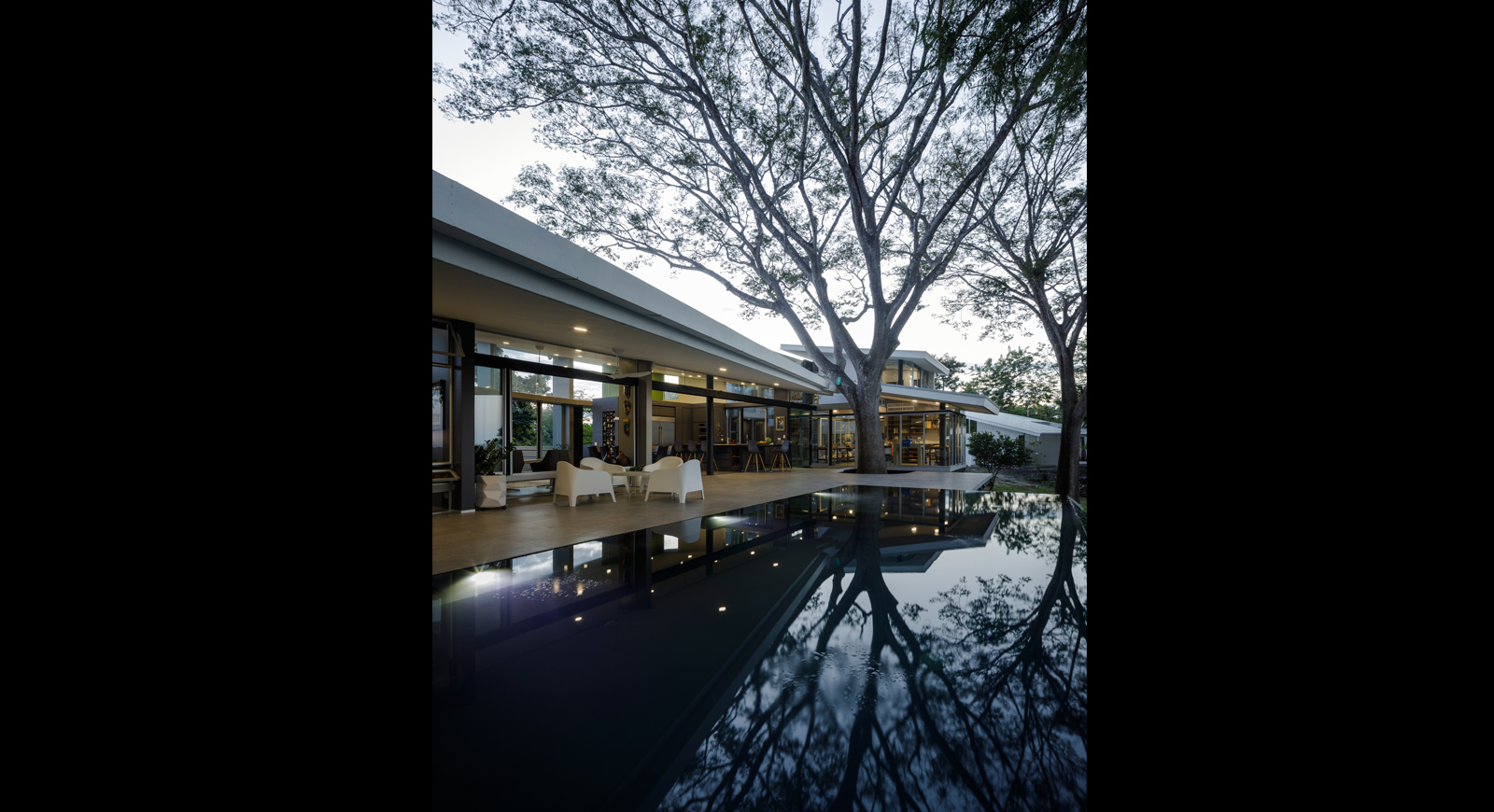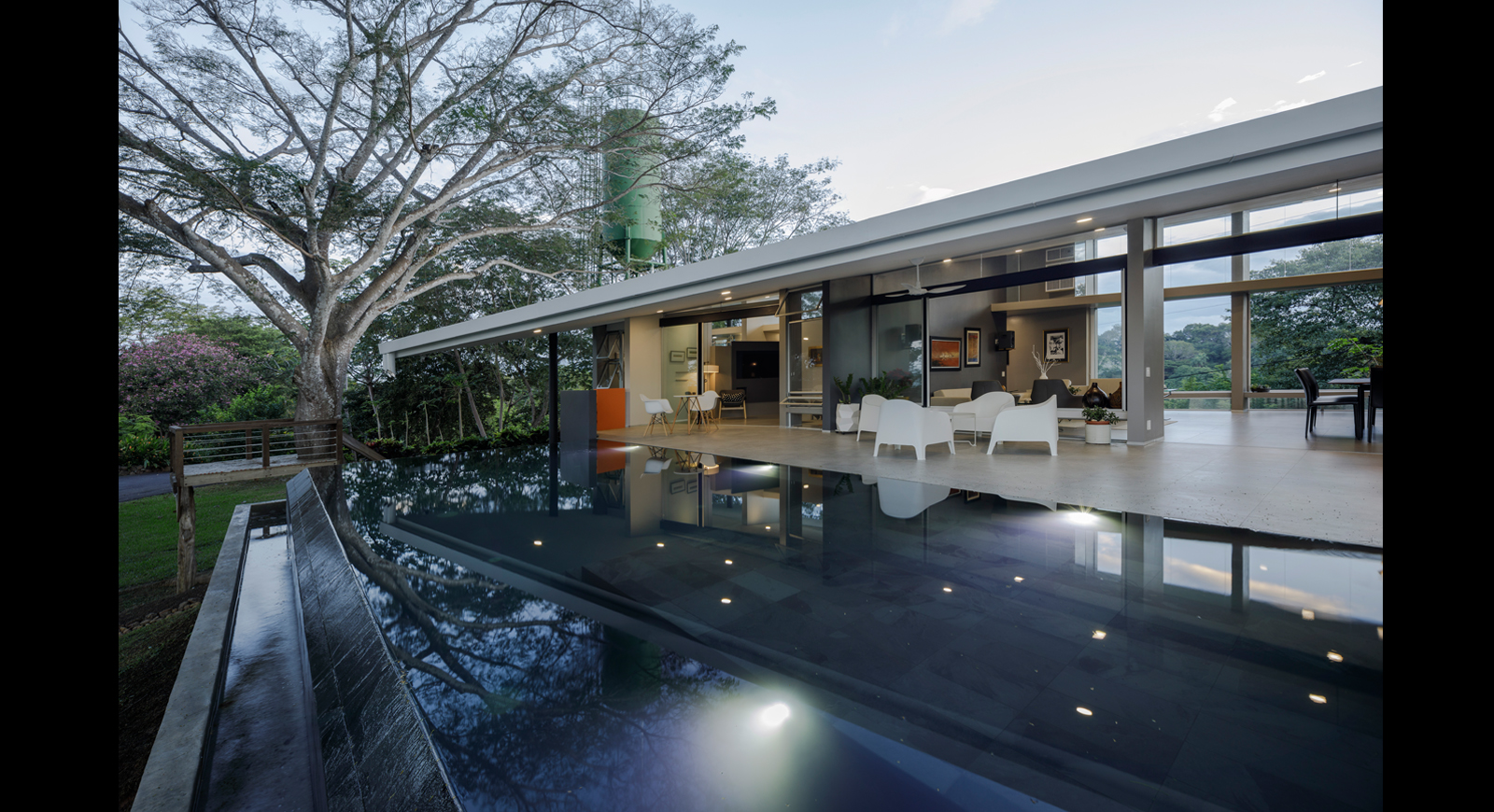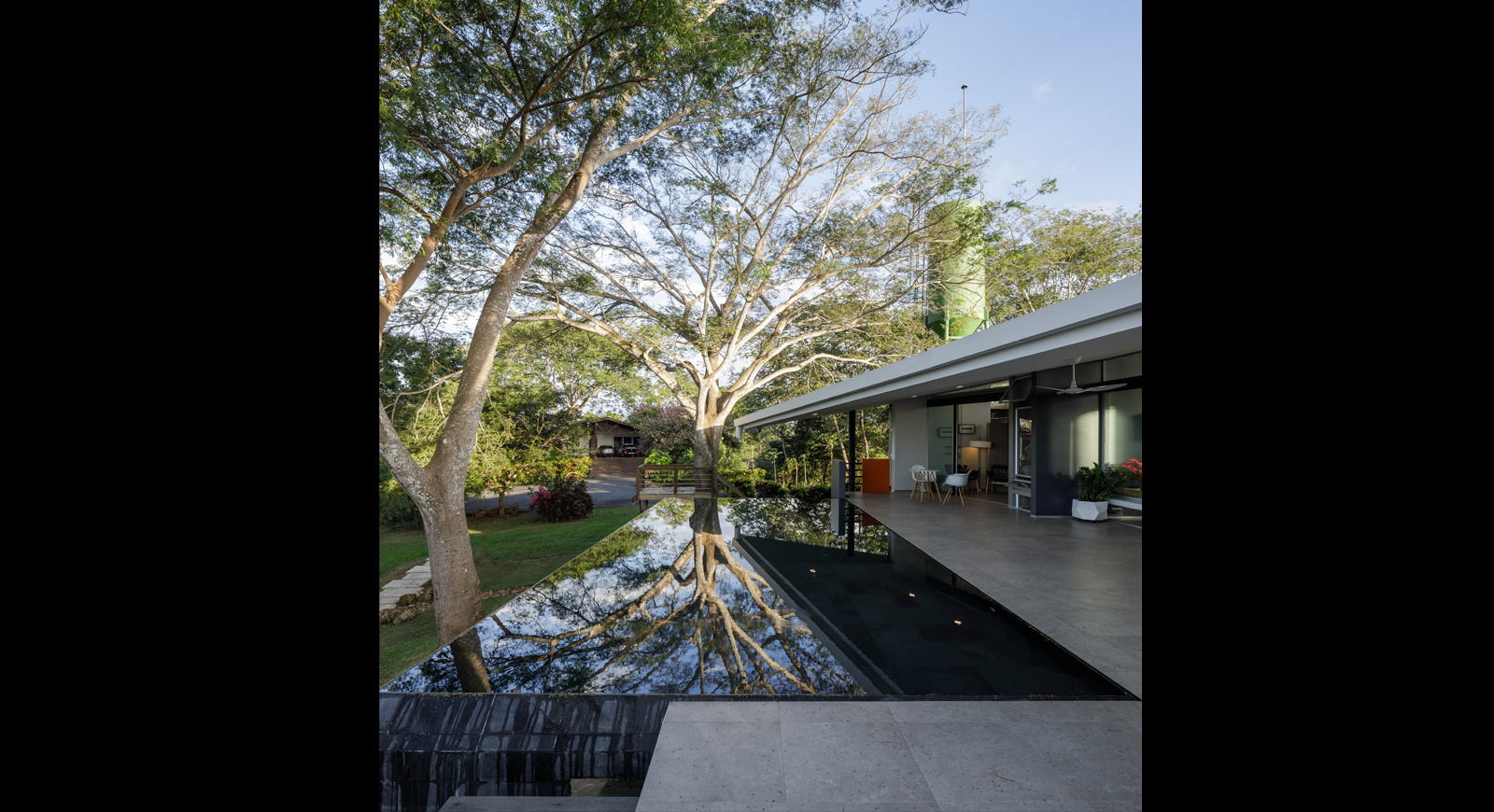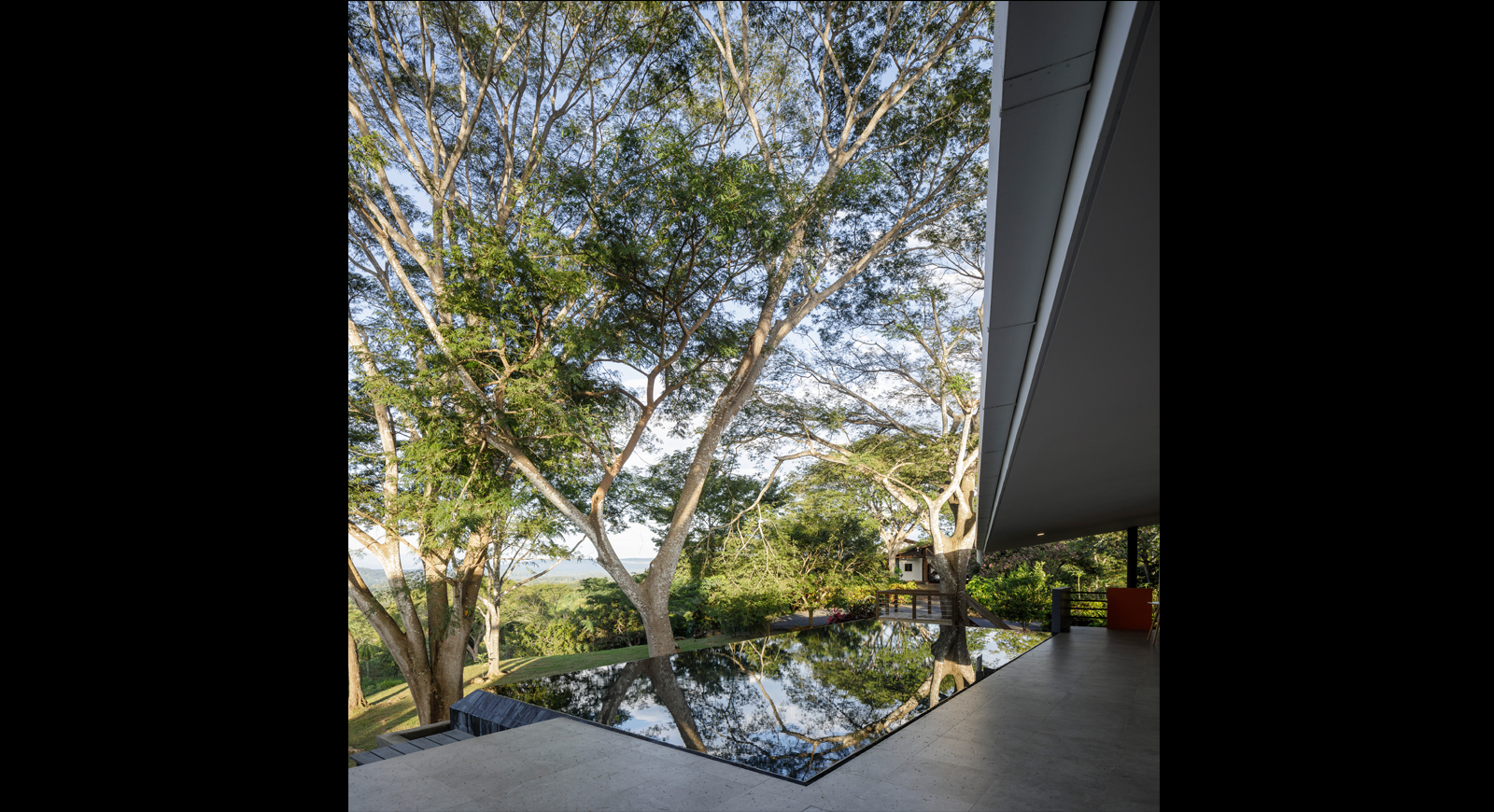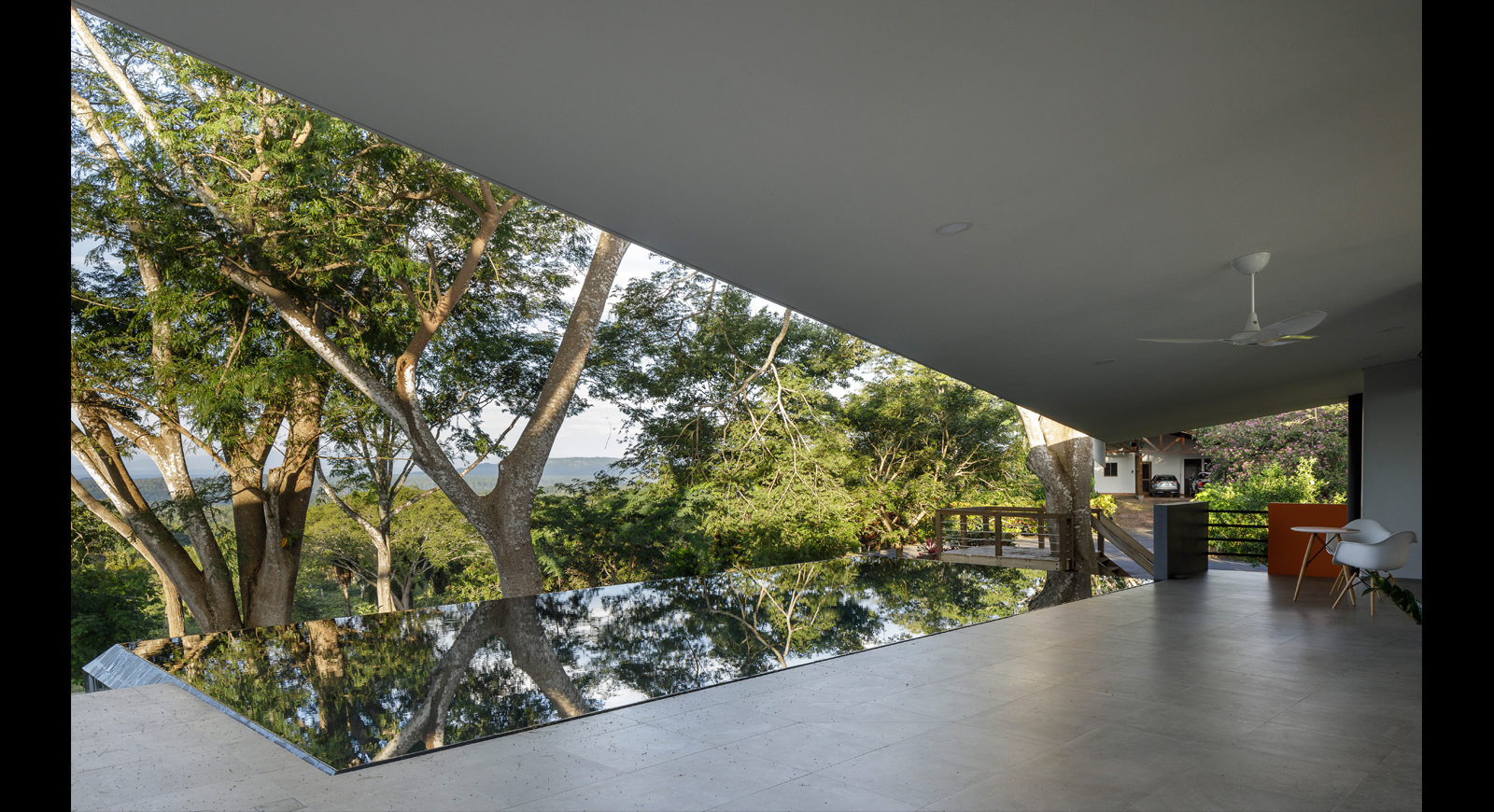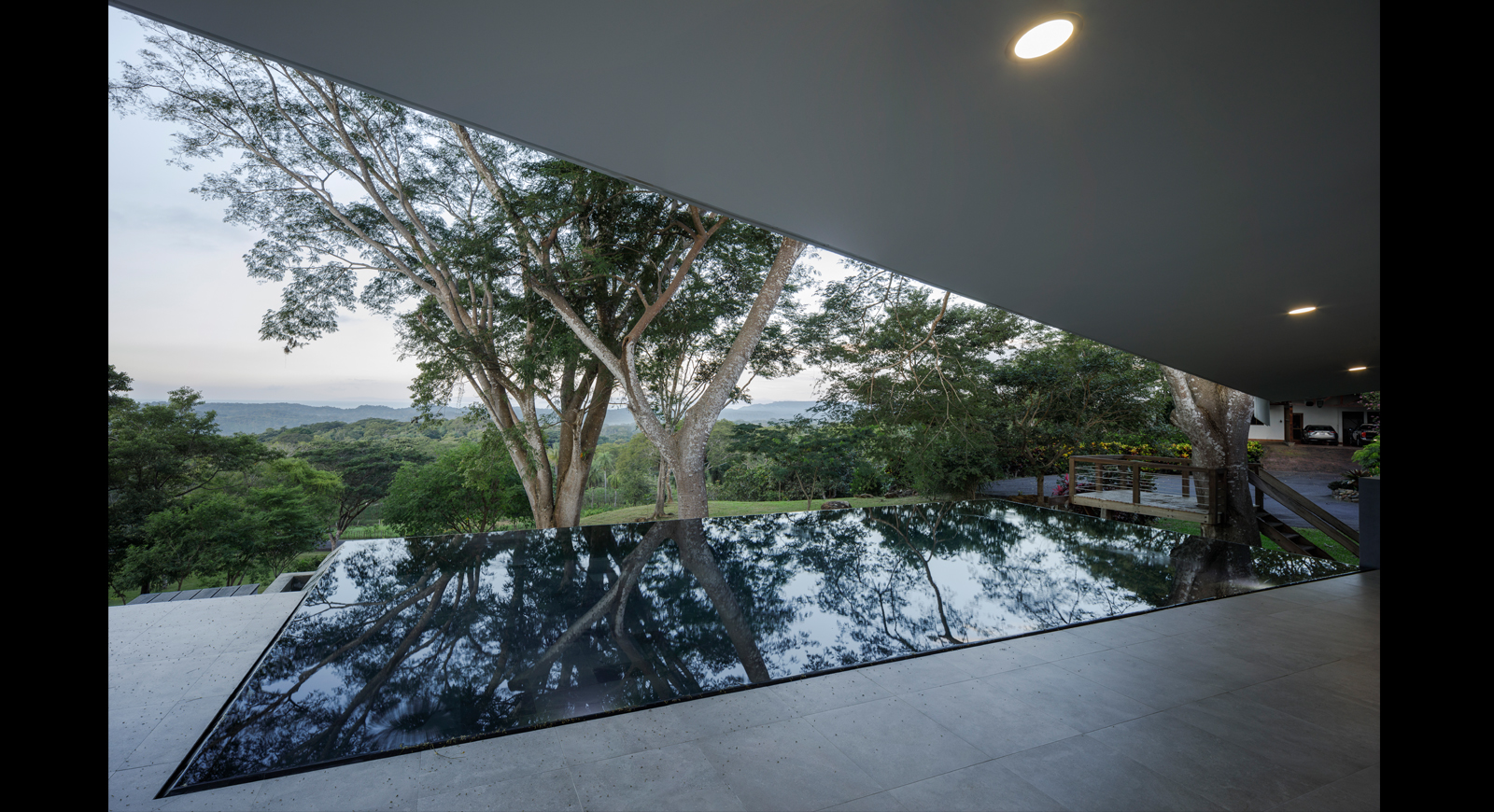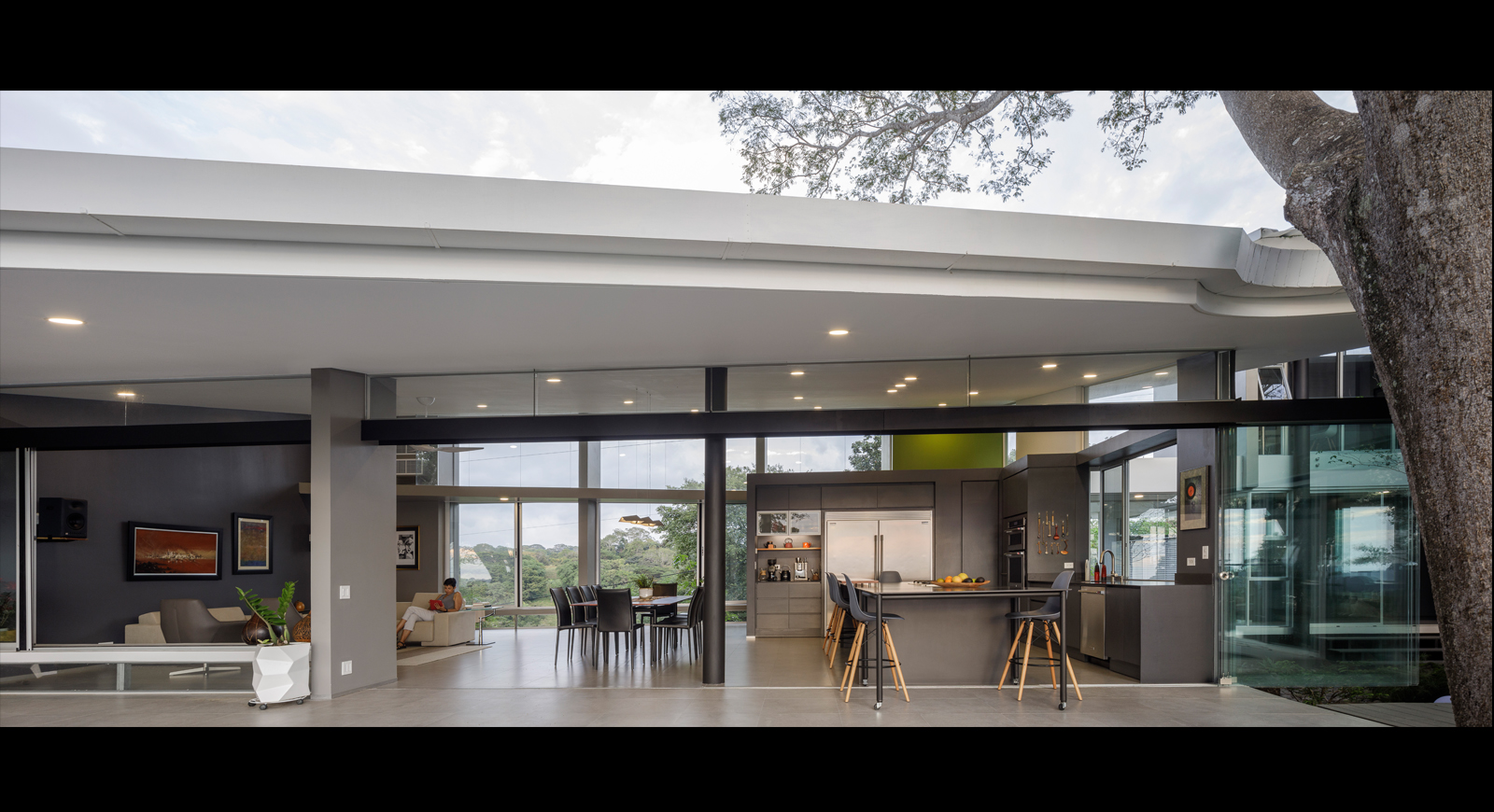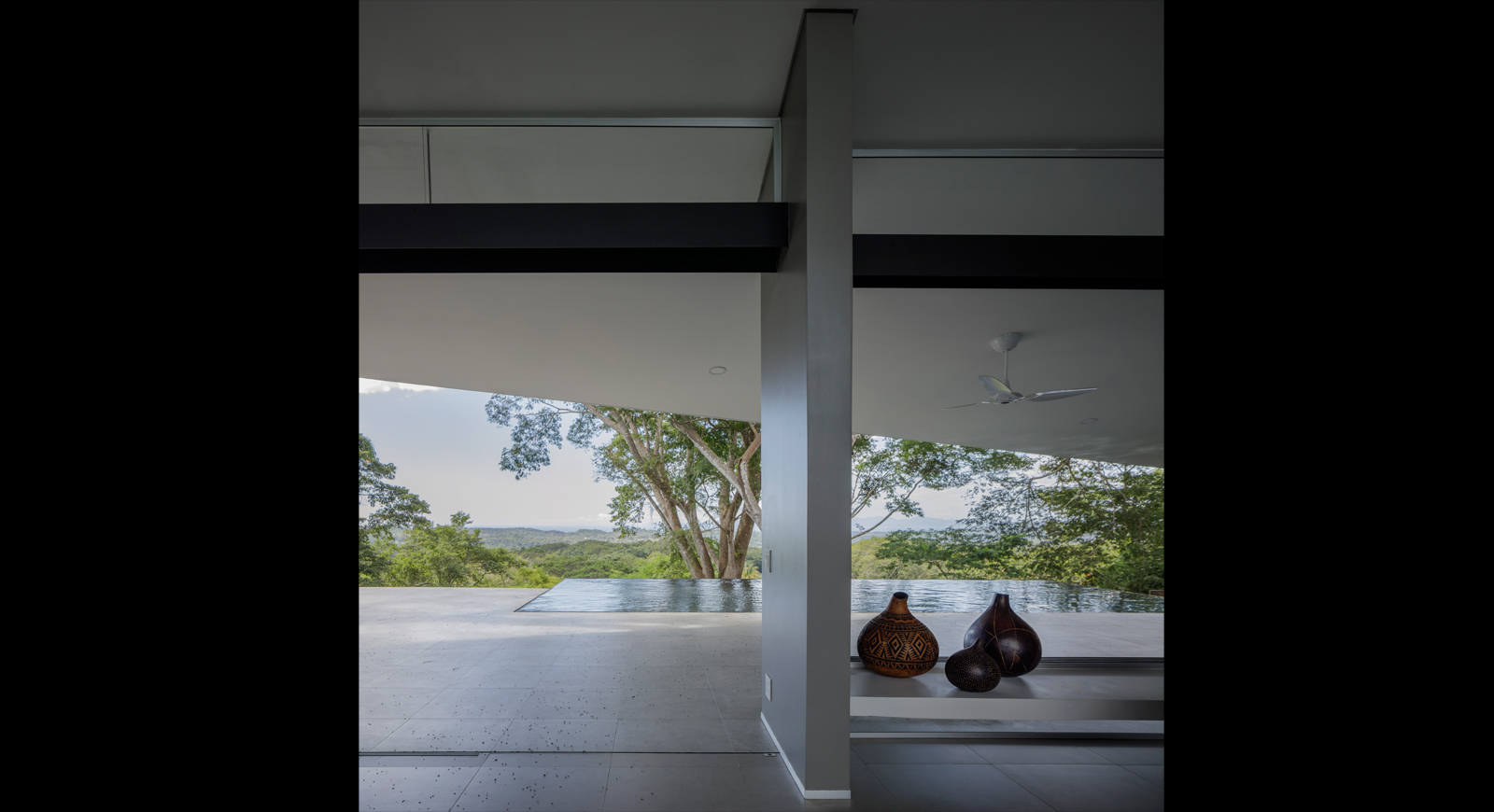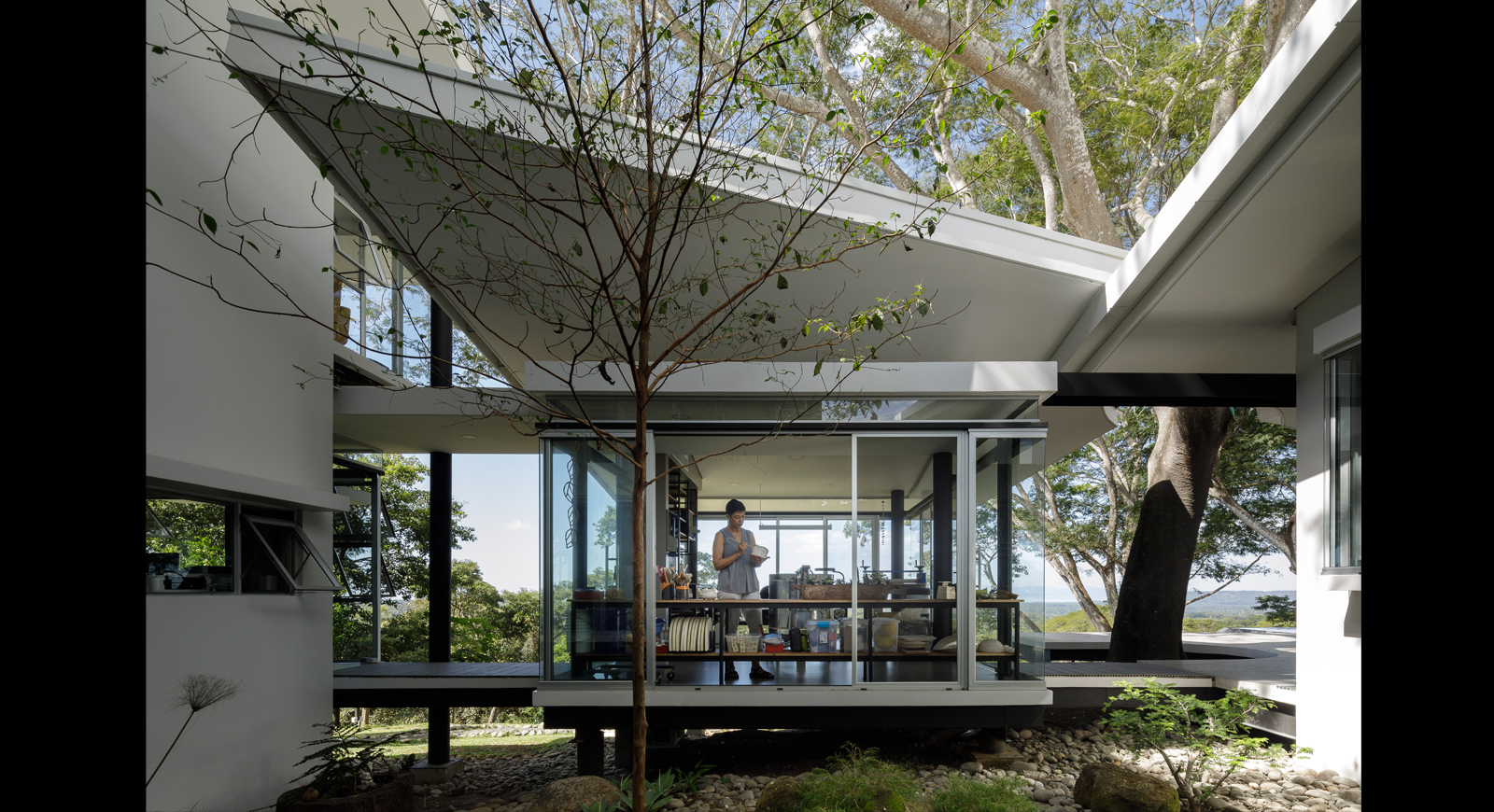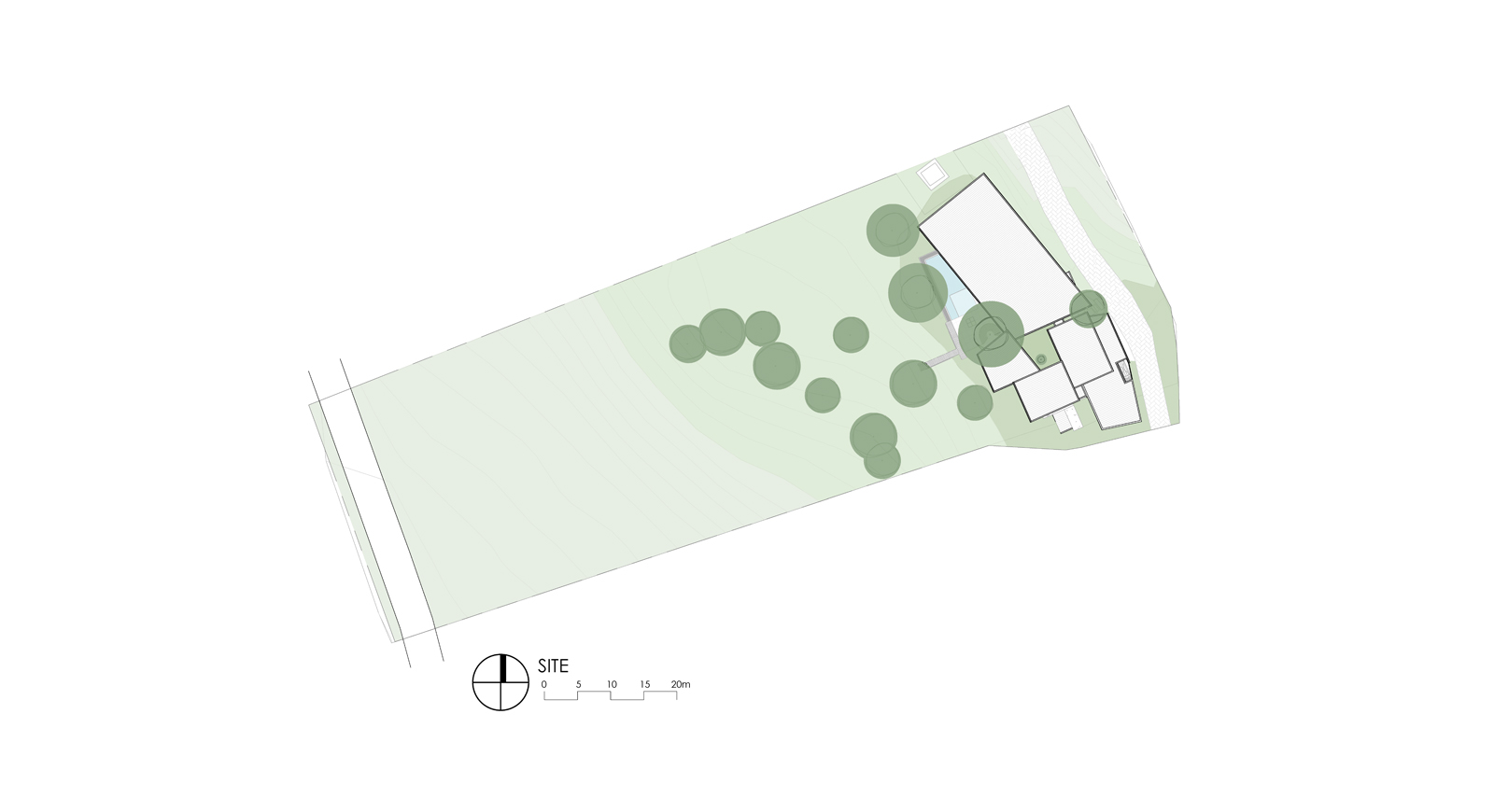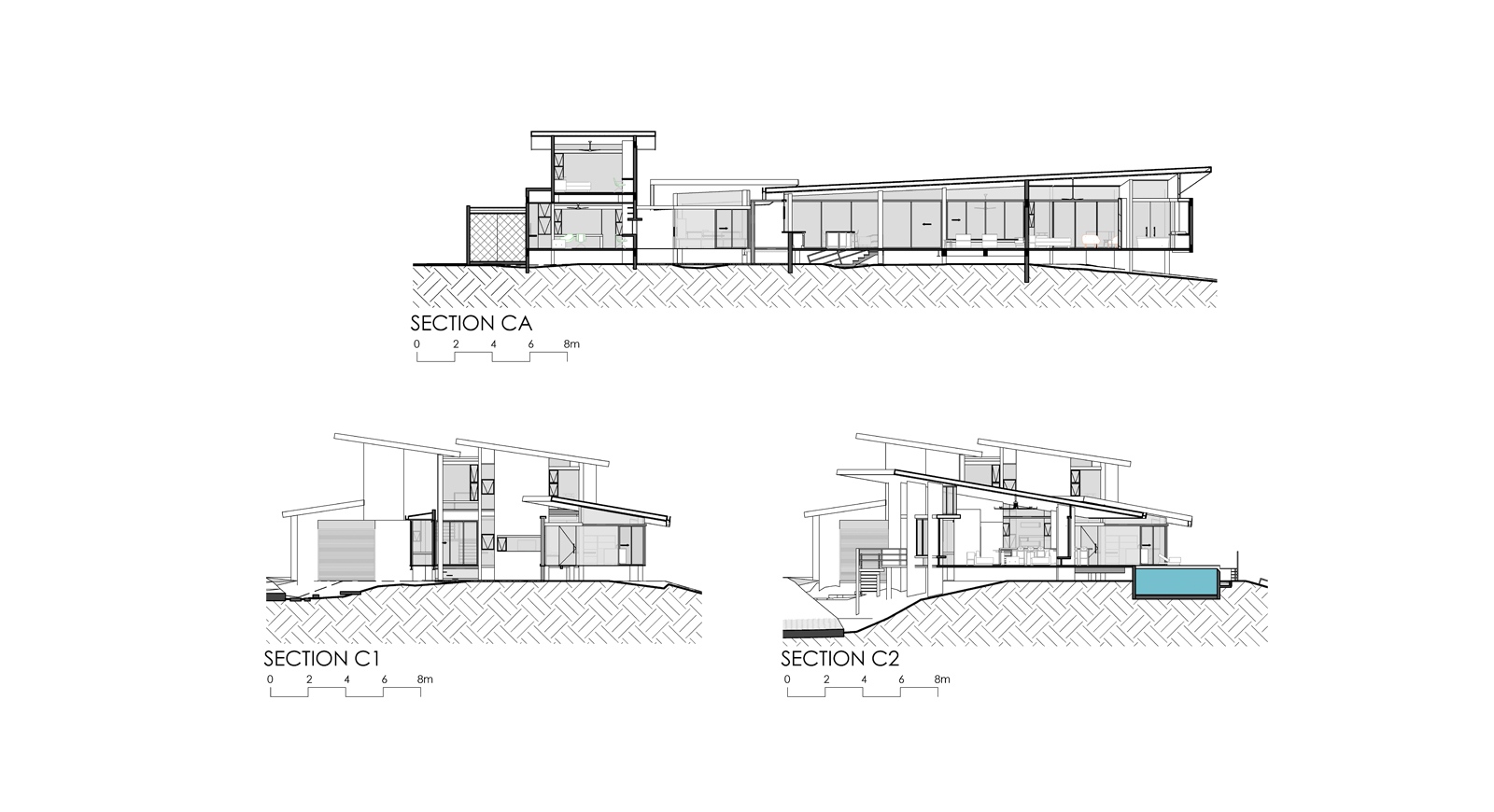 About the project
On a rural setting, the lot slopes down towards the distant ocean view. On it 6 mature Guanacaste trees make a magnificent foreground to that view.
To place the house we chose the highest point on the lot as that's were the best views are and were the breeze is more constant and stronger. Besides the distant ocean view, it has a wonderful mountain and grasslands view on its opposite side.
From day one it was totally clear that what made the lot so special were the Guanacaste trees and that the design should be done around that premise.
The house had to be designed as near the trees as possible which raised the problem of how to deal with their roots not damaging them. O we decided to raise o stilts an average of 80cms. above the ground minimizing ground contact.
The brief asked for a 4 bedroom, 4 1/2 bathrooms, a great room for living, dining and cooking, a studio-media room, service areas, and, what made it unique, a ceramics workshop.
So that all the important areas of the house had an ocean view we designed a long and narrow floor plan with an off centre central garden which articulates an allows visual contact between the 3 "work" areas: tv/studio, kitchen, and ceramics workshop. The workshop for its strategic location becomes a focal point of the house.
Outdoor living in Costa Rica's tropical climate is not only possible year around but highly desirable.
In Casa Guanacastes the boundary between the great room and the terrace, that is, between indoors and out doors, is blurred and ambiguous. The kitchen has an extension that juts out to the terrace and the space between indoors and outdoors flows effortlessly .
The swimming pool, faced in natural black slate tiles reflects the nearby Guanacates making them an integral part of the house and daily living.
Sustainability
-Metal alloy, heat reflecting roof with large eaves protects from sun exposure and tropical rain,
-The shade of the Guanacastes reduces air temperature in and around the house.
-The swimming pool, located next to the house, acts as an air coiling device lowering the breeze's temperature as it blows above it before entering the house.
-Cross ventilation cools the house reducing AC consumption.
-Photovoltaic panels produce 75% of electrical power needed.
Data:
Location: Orotina, Costa Rica.
Construction year: 2019.
Architectural Design: Víctor Cañas, Hon FAIA.
Design Team: Cañas Arquitectos: Andrés Cañas, Sara Araya architects.
Structural Engineering: Ingeniería Cañas e Ing. Marcos Charpantier.
Electrical Engineering: ECG Roberto Donadio.
Mechanical Engineering: ECG Ing. Roberto Donadio.
General Contractor: Ing Marcos Charpantier.
Photography: Fernando. Alda.