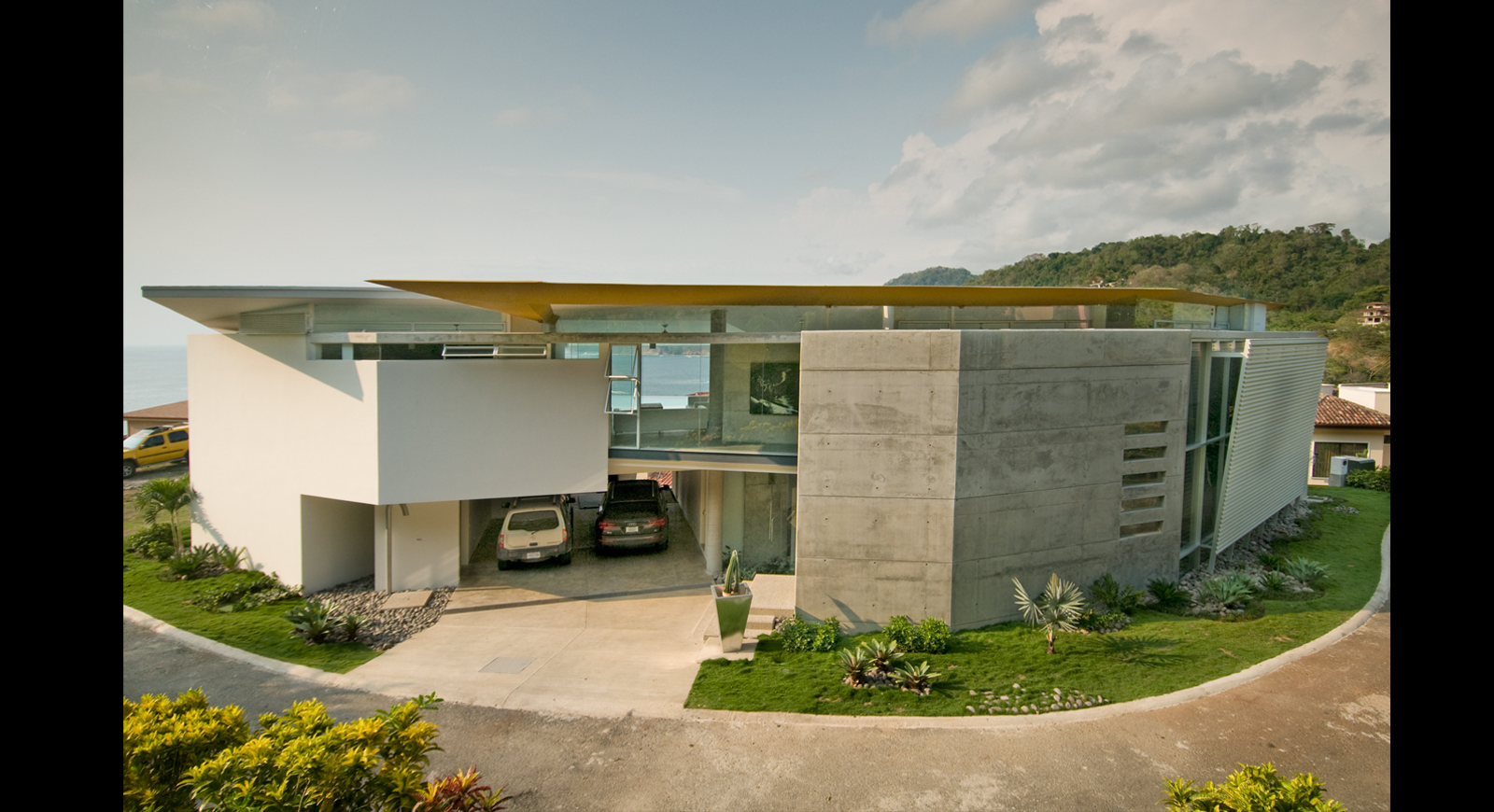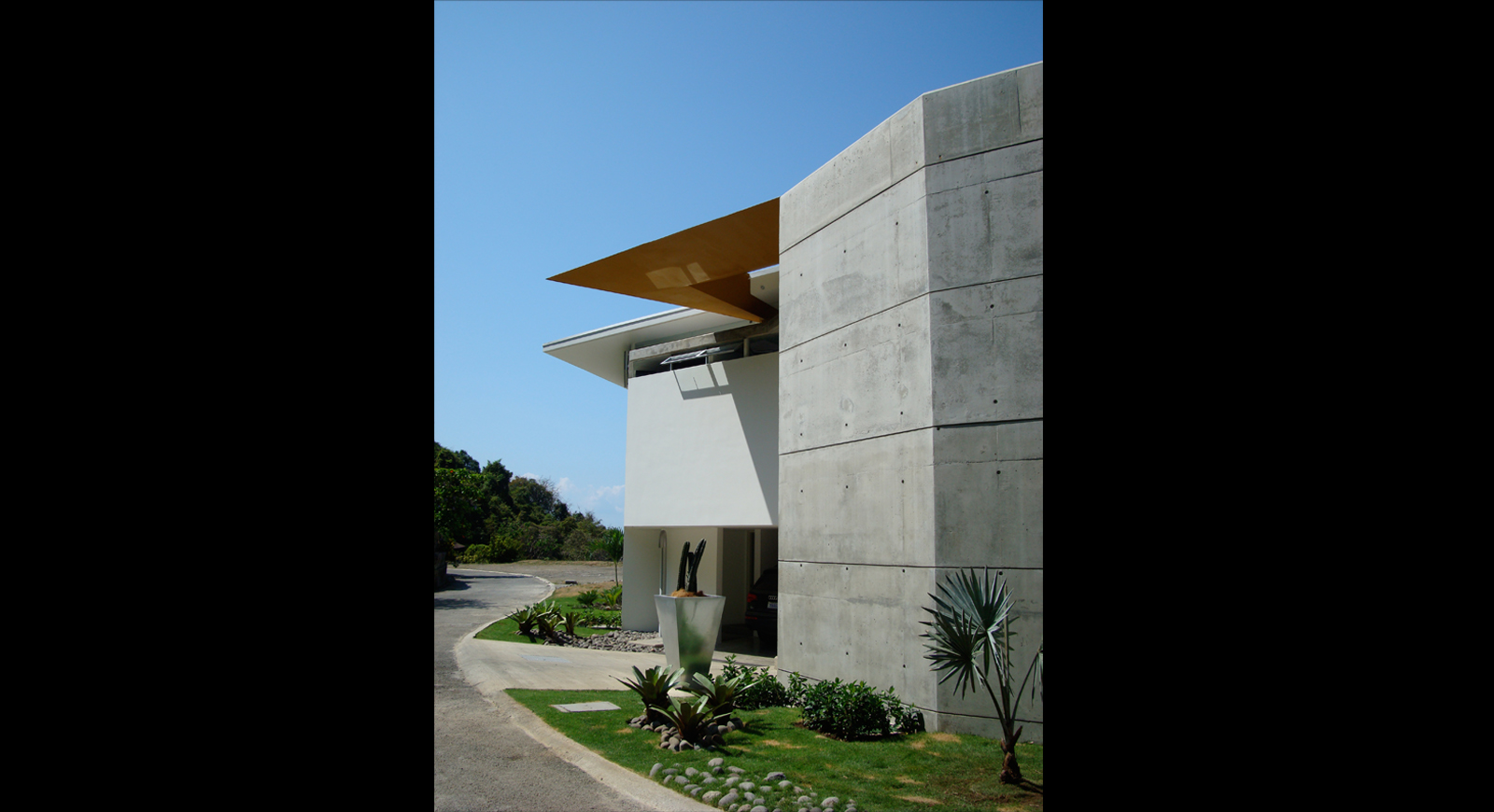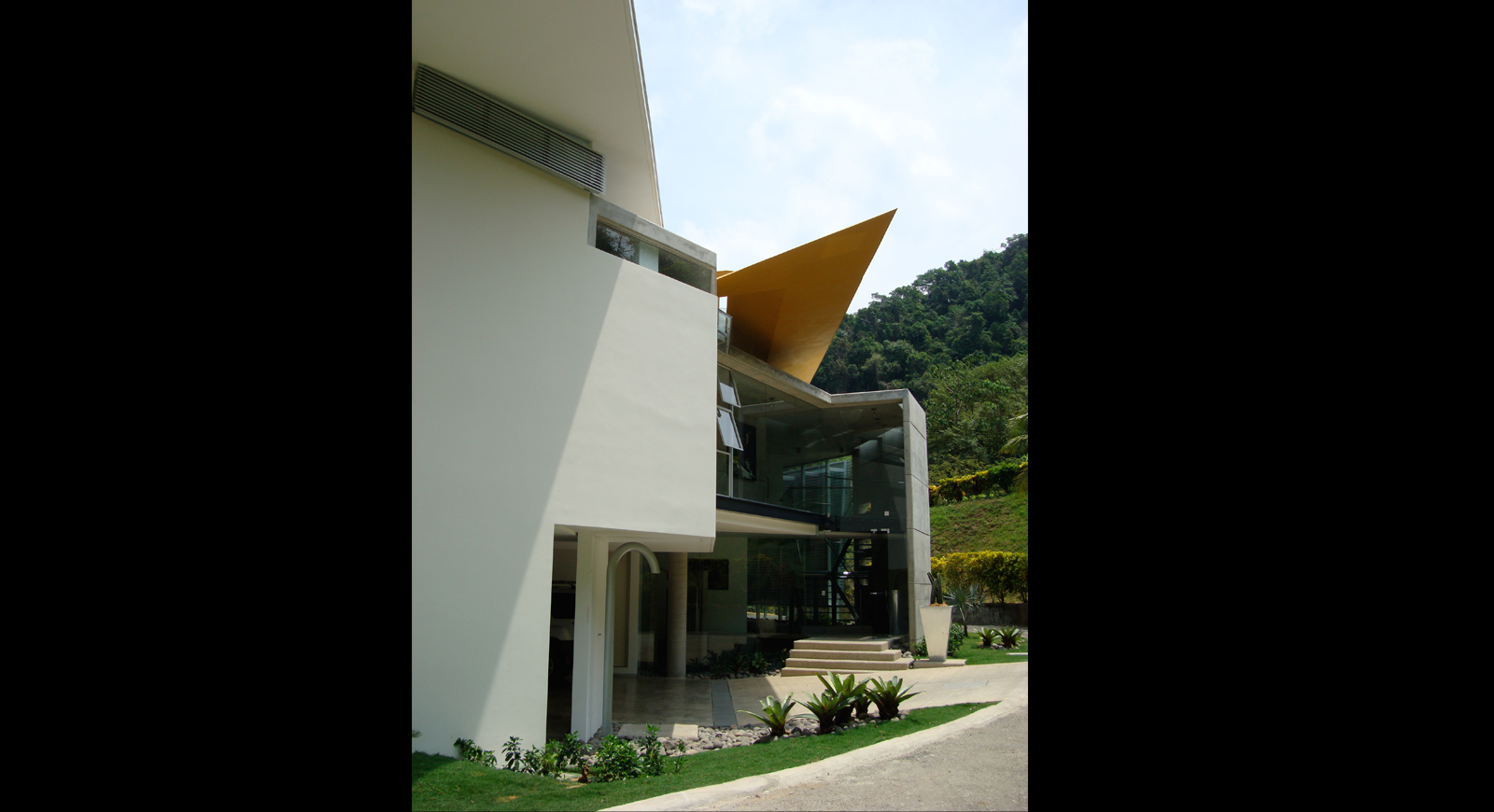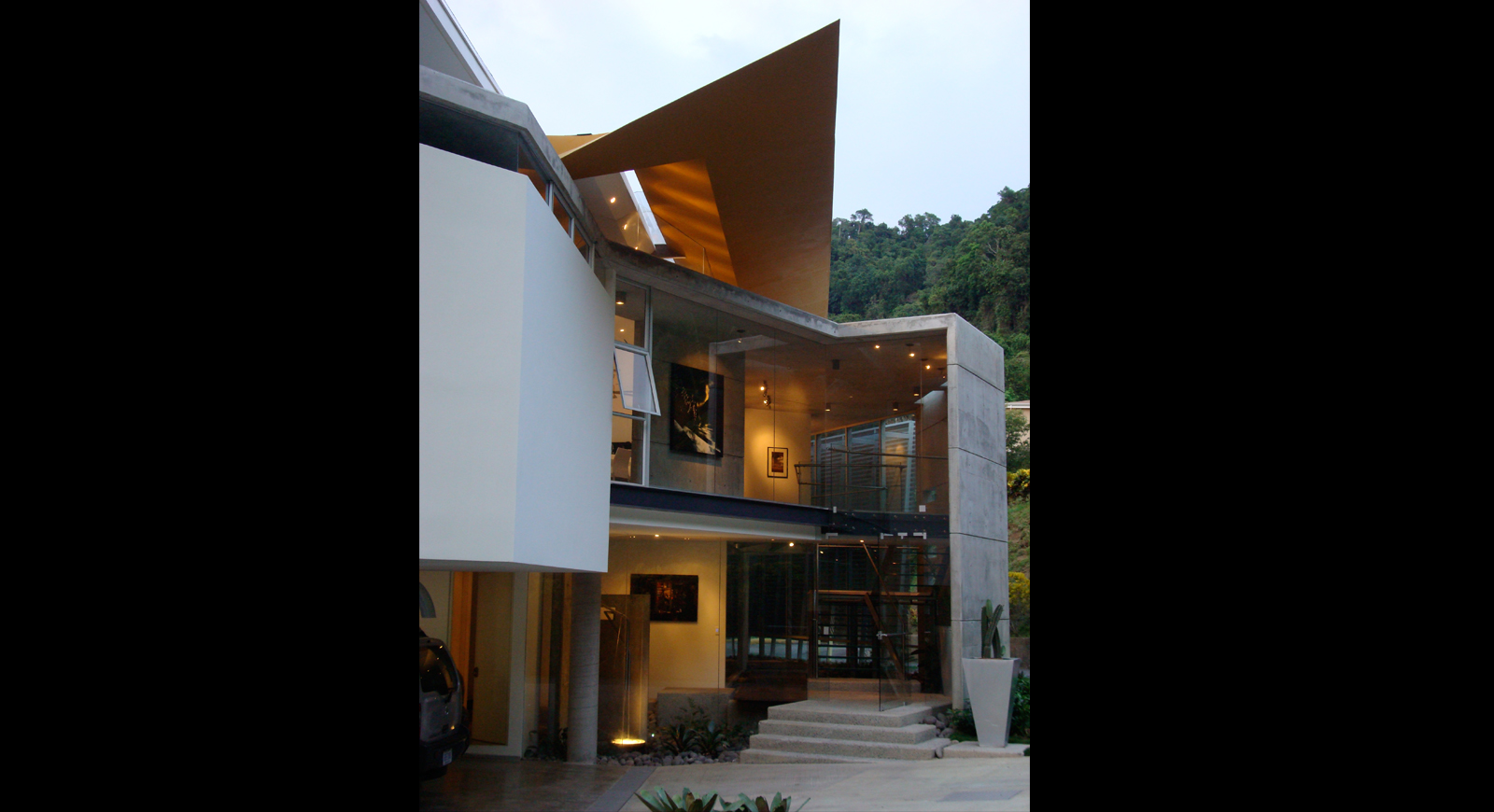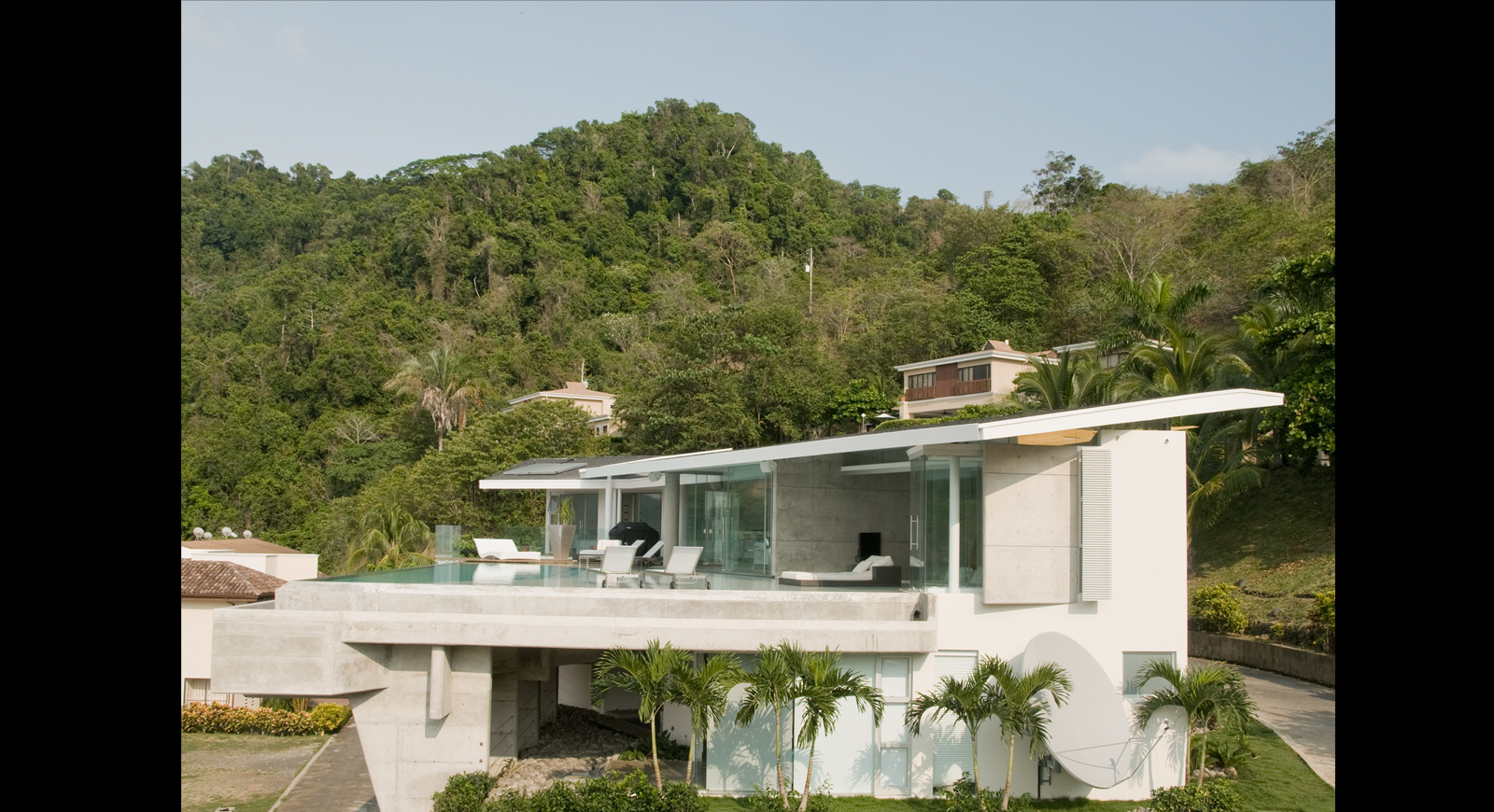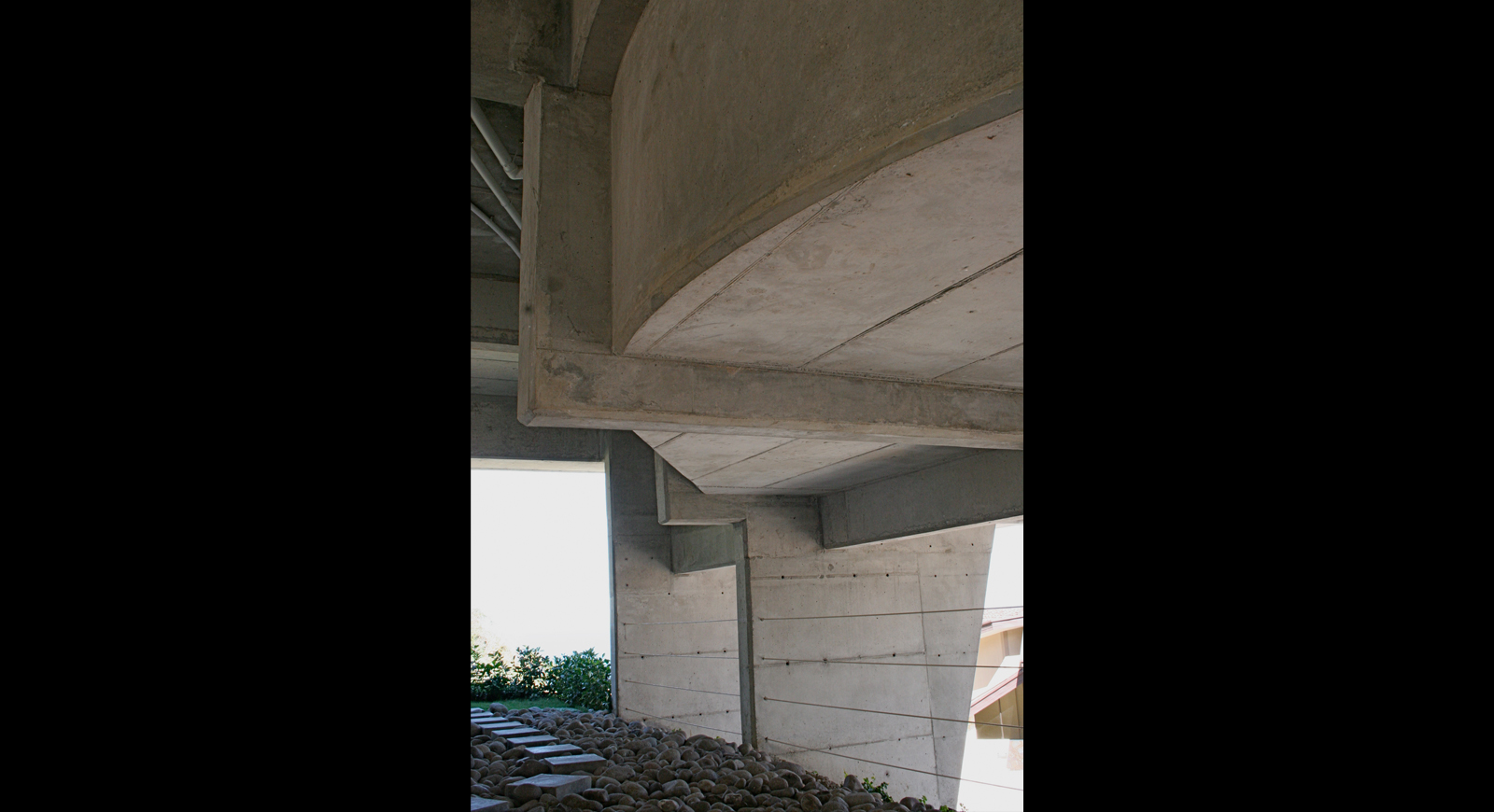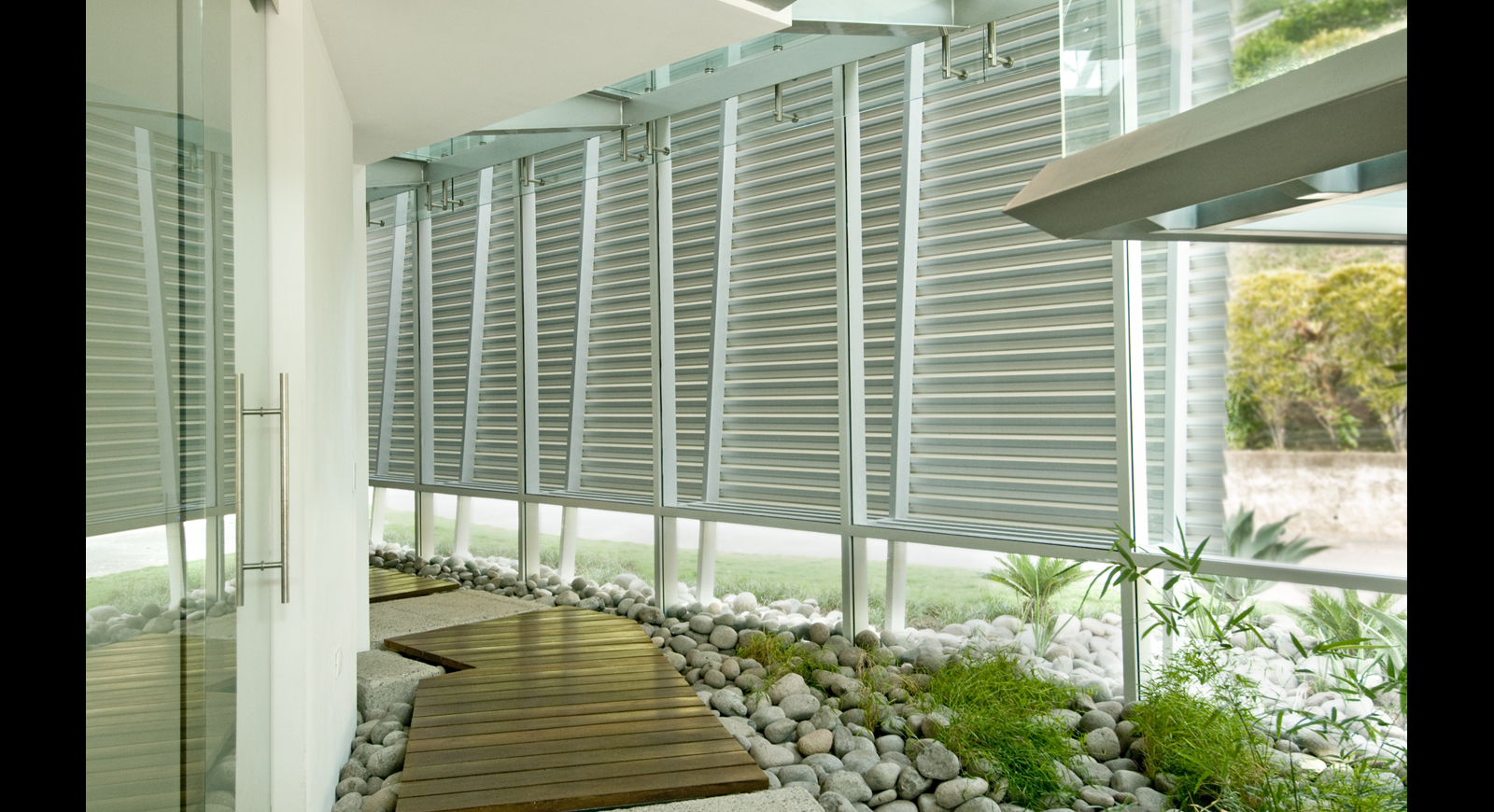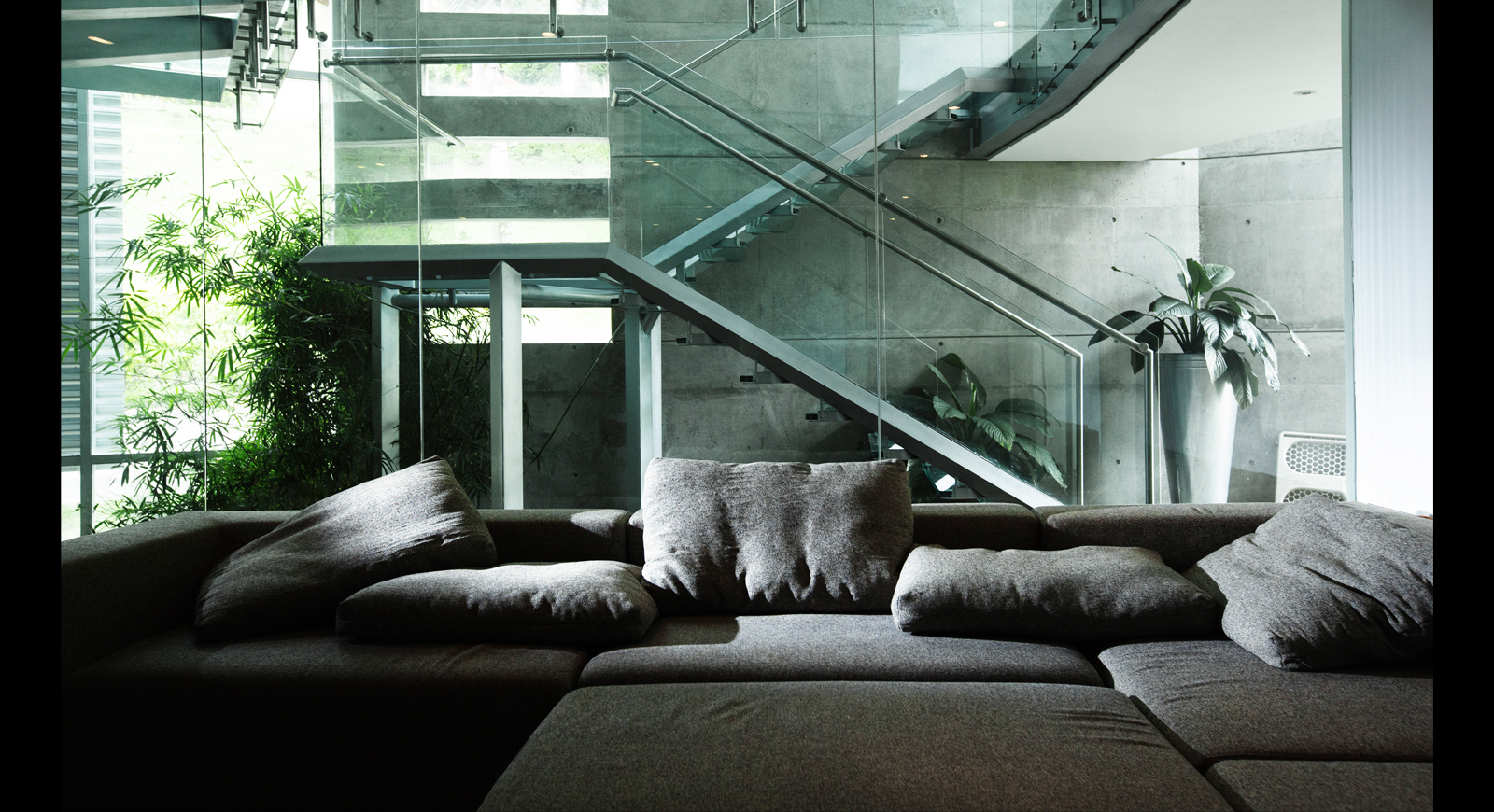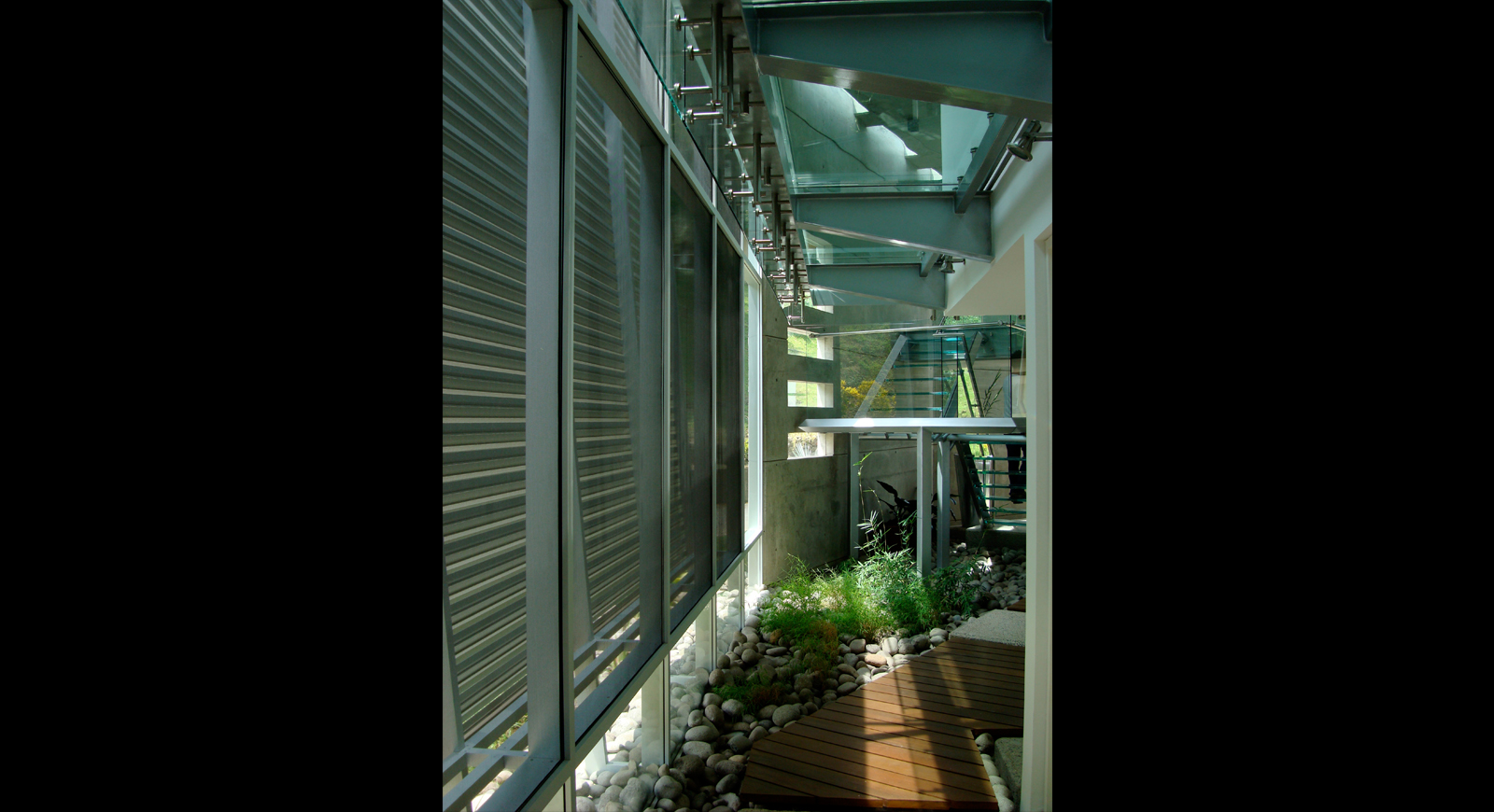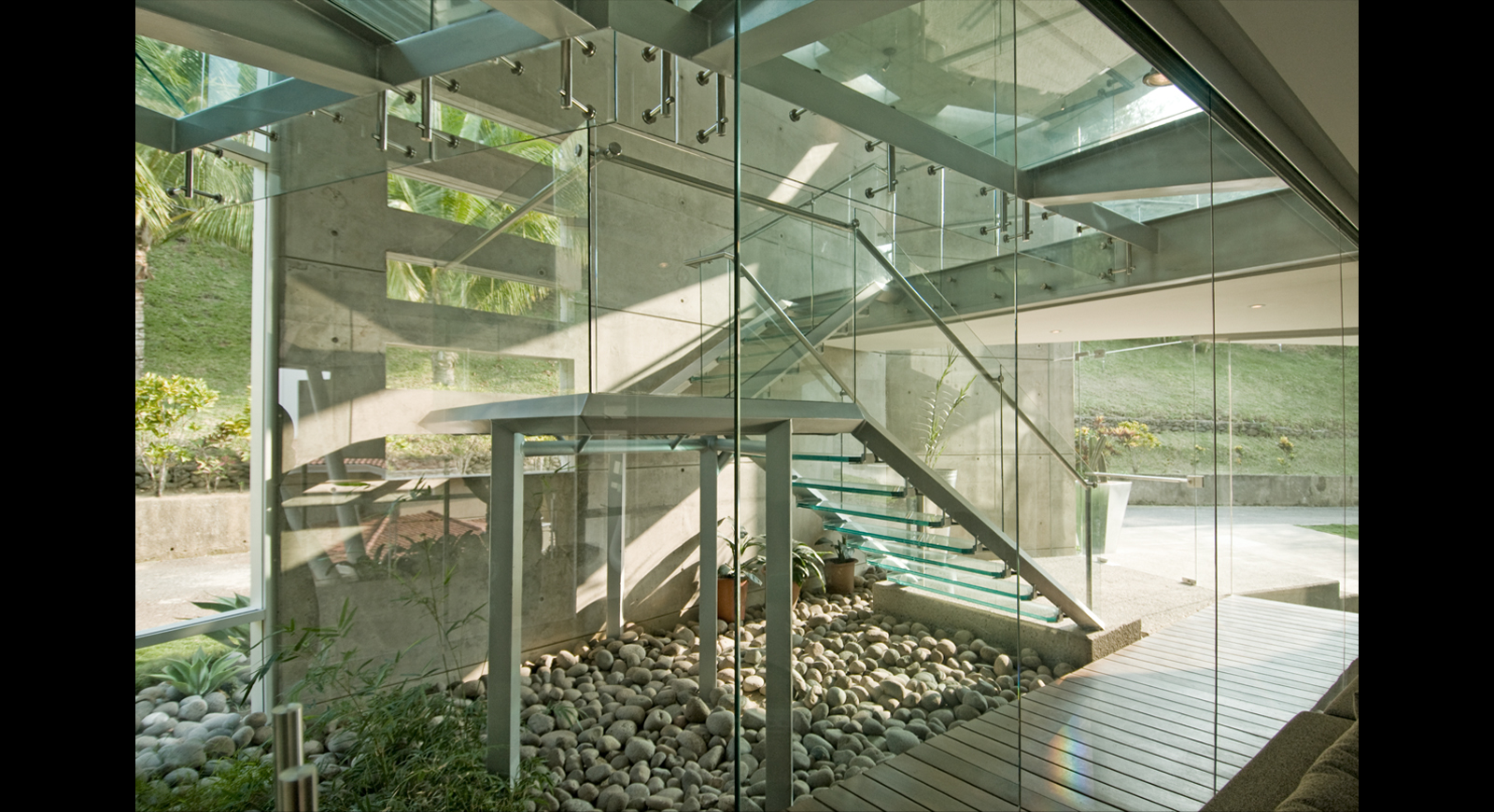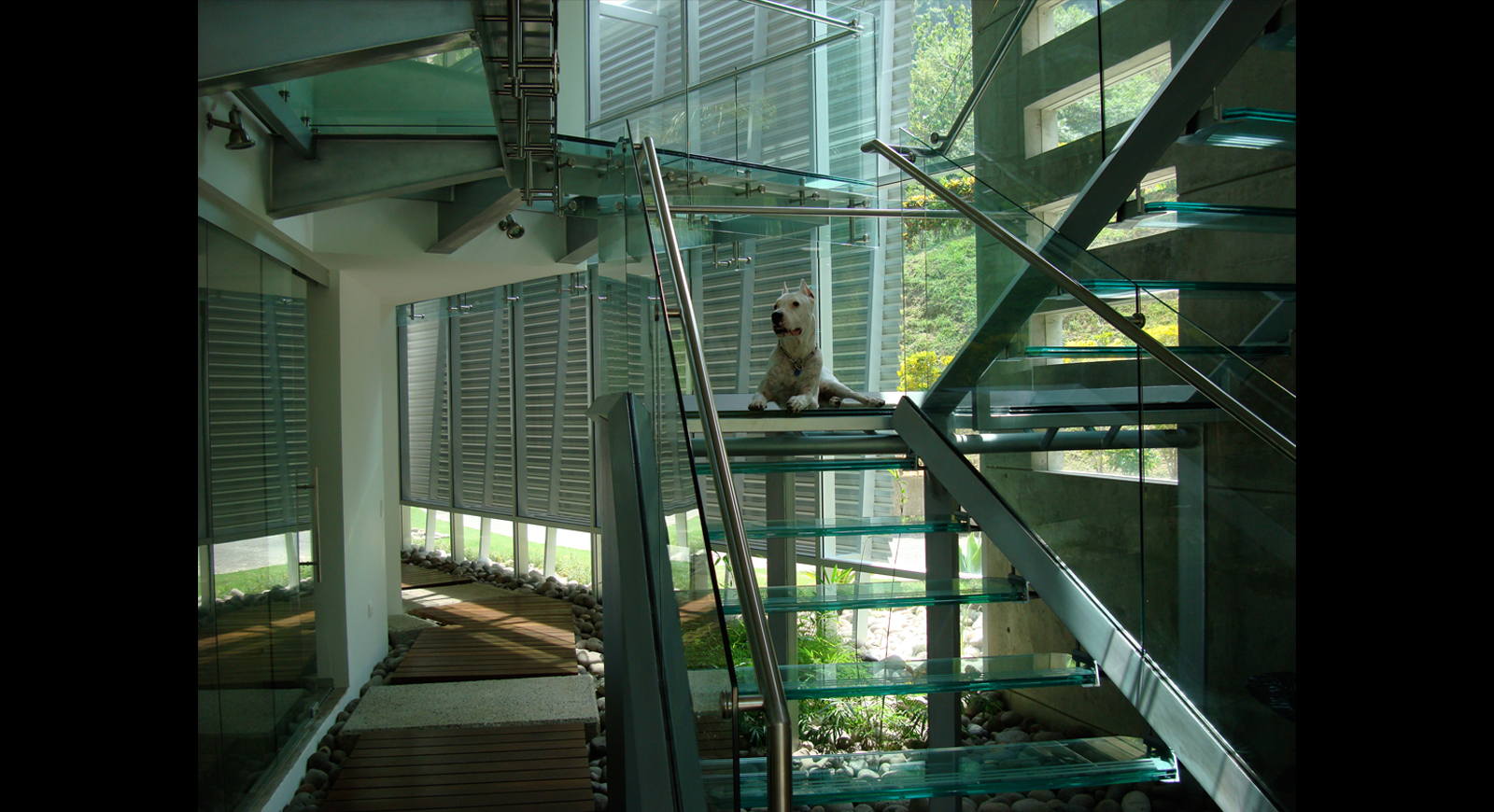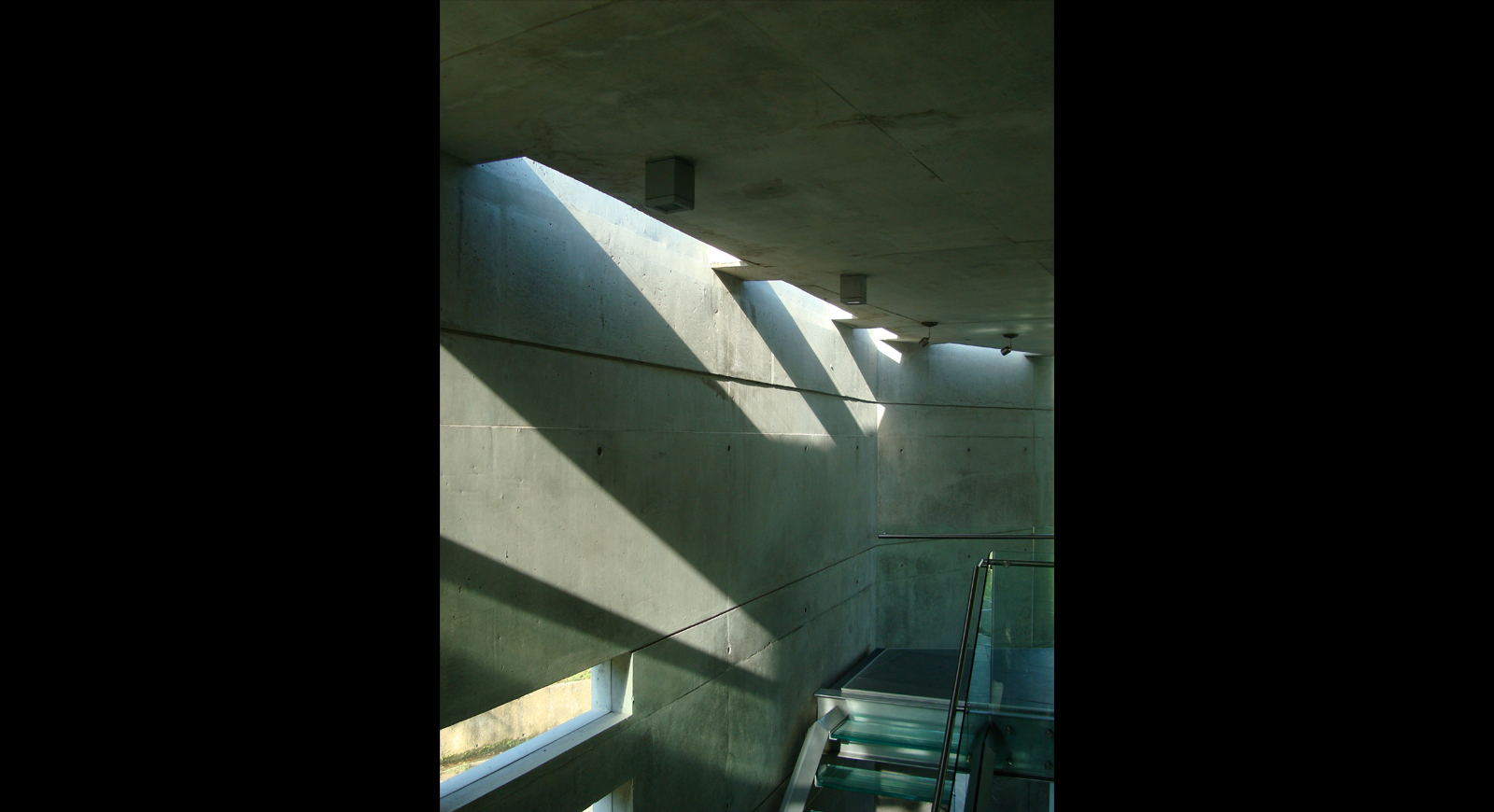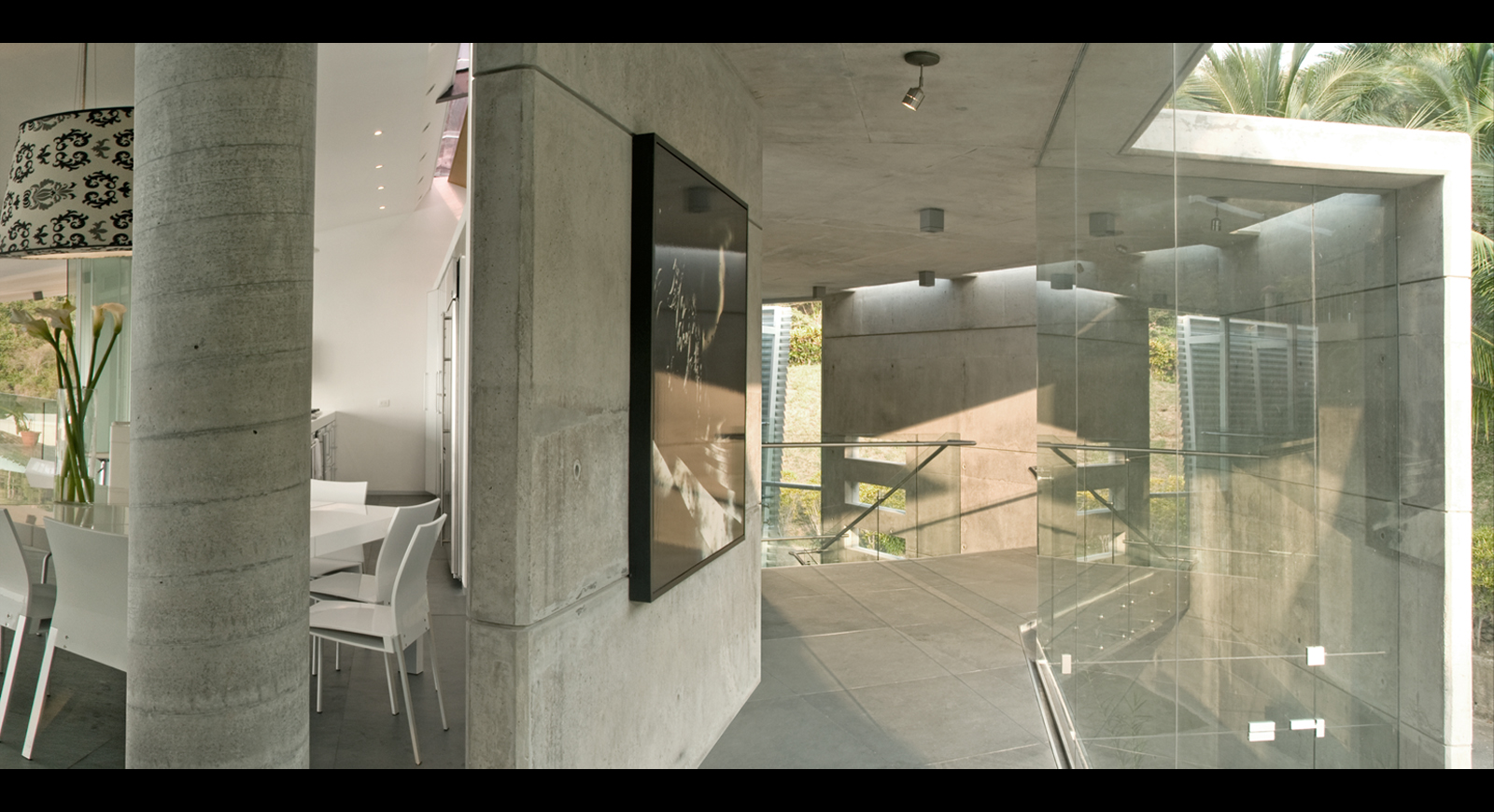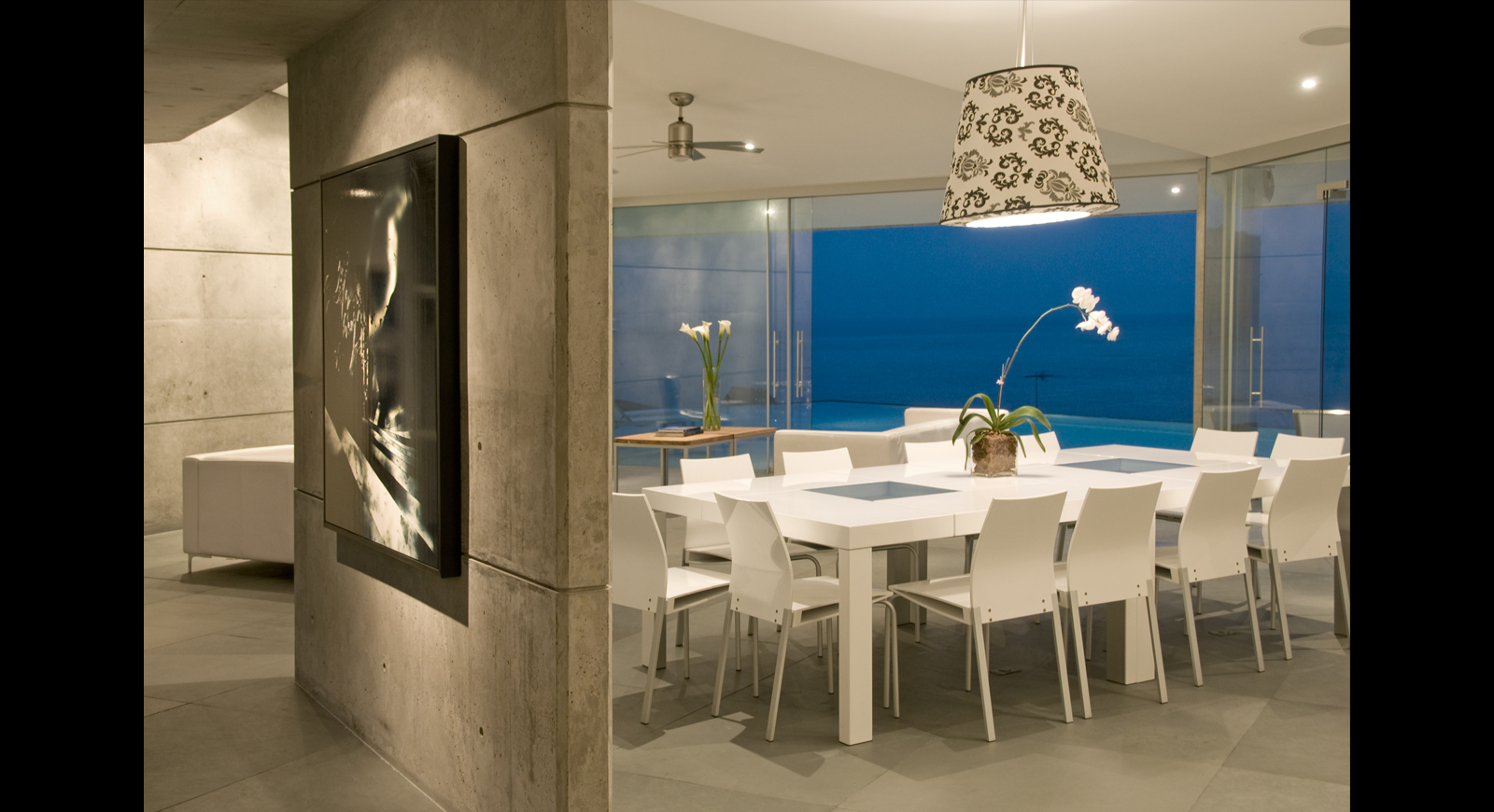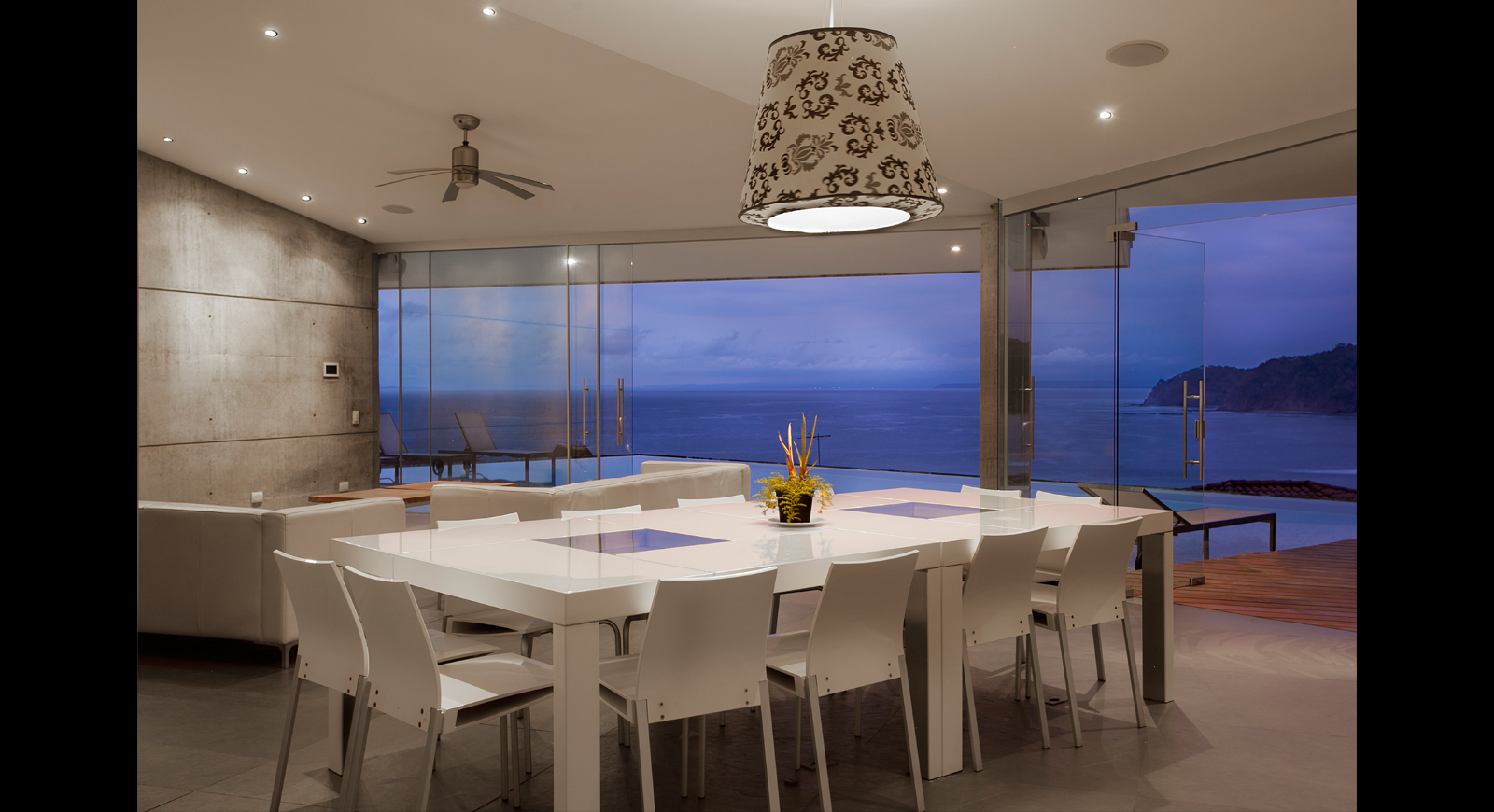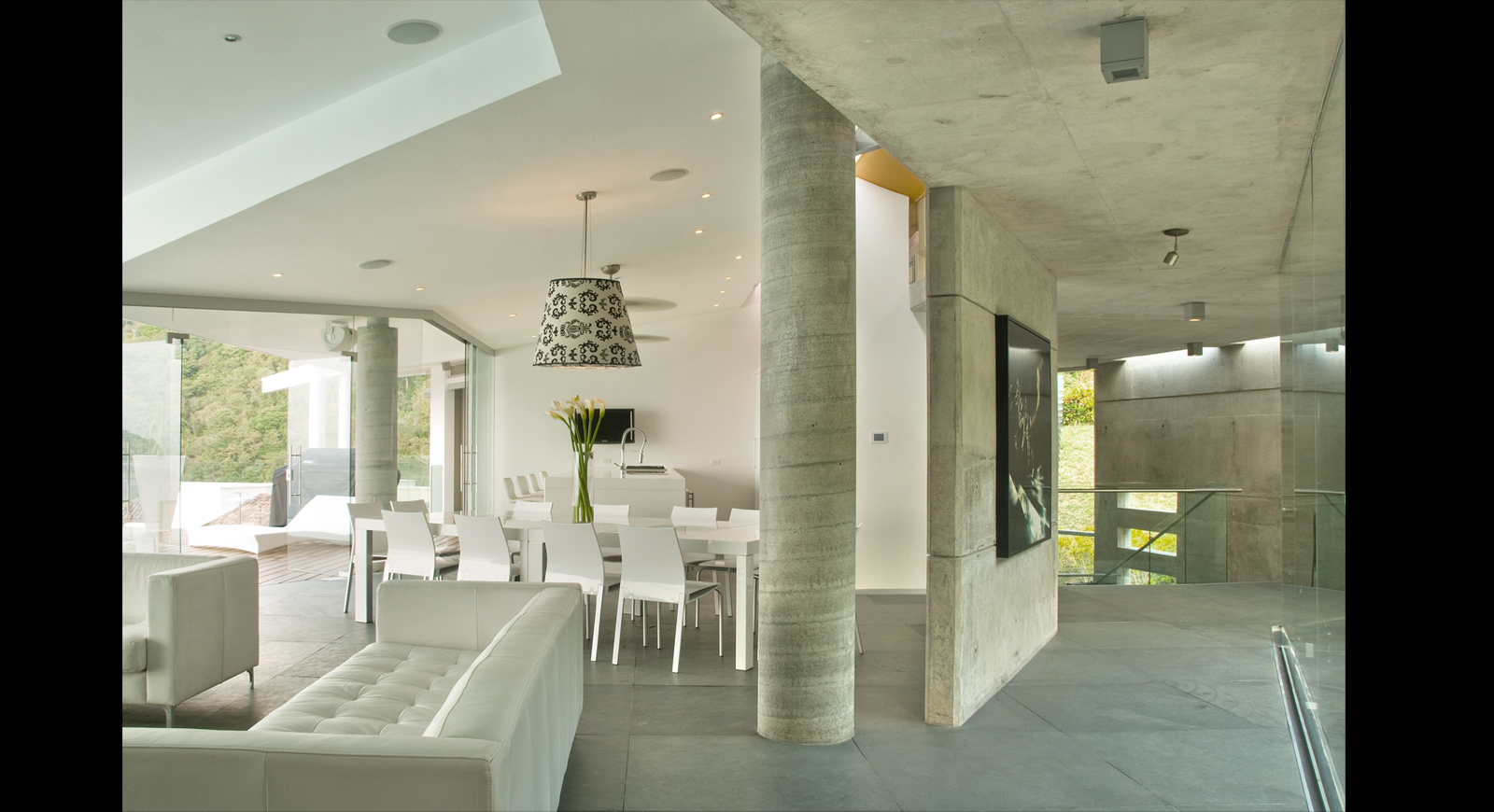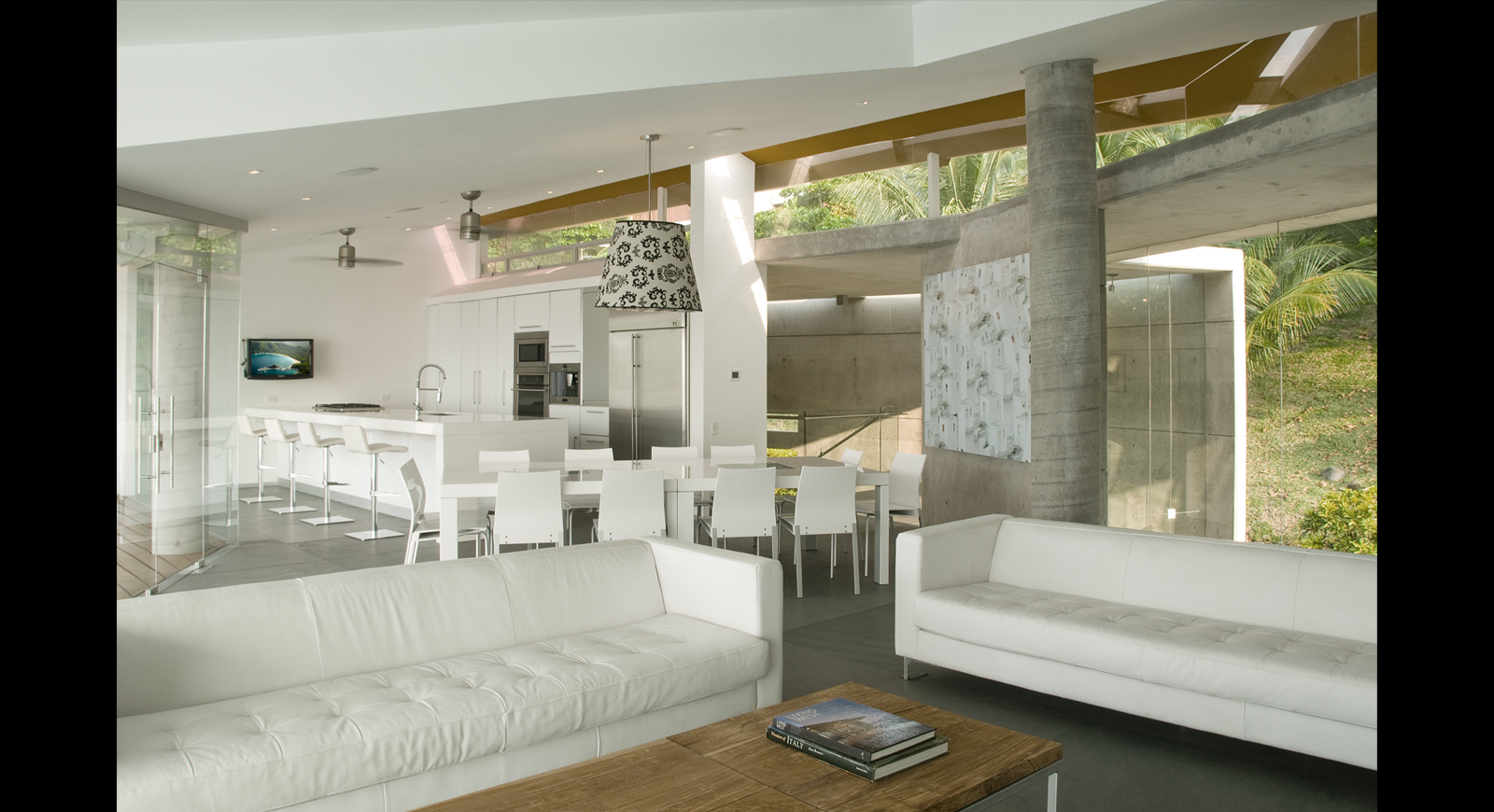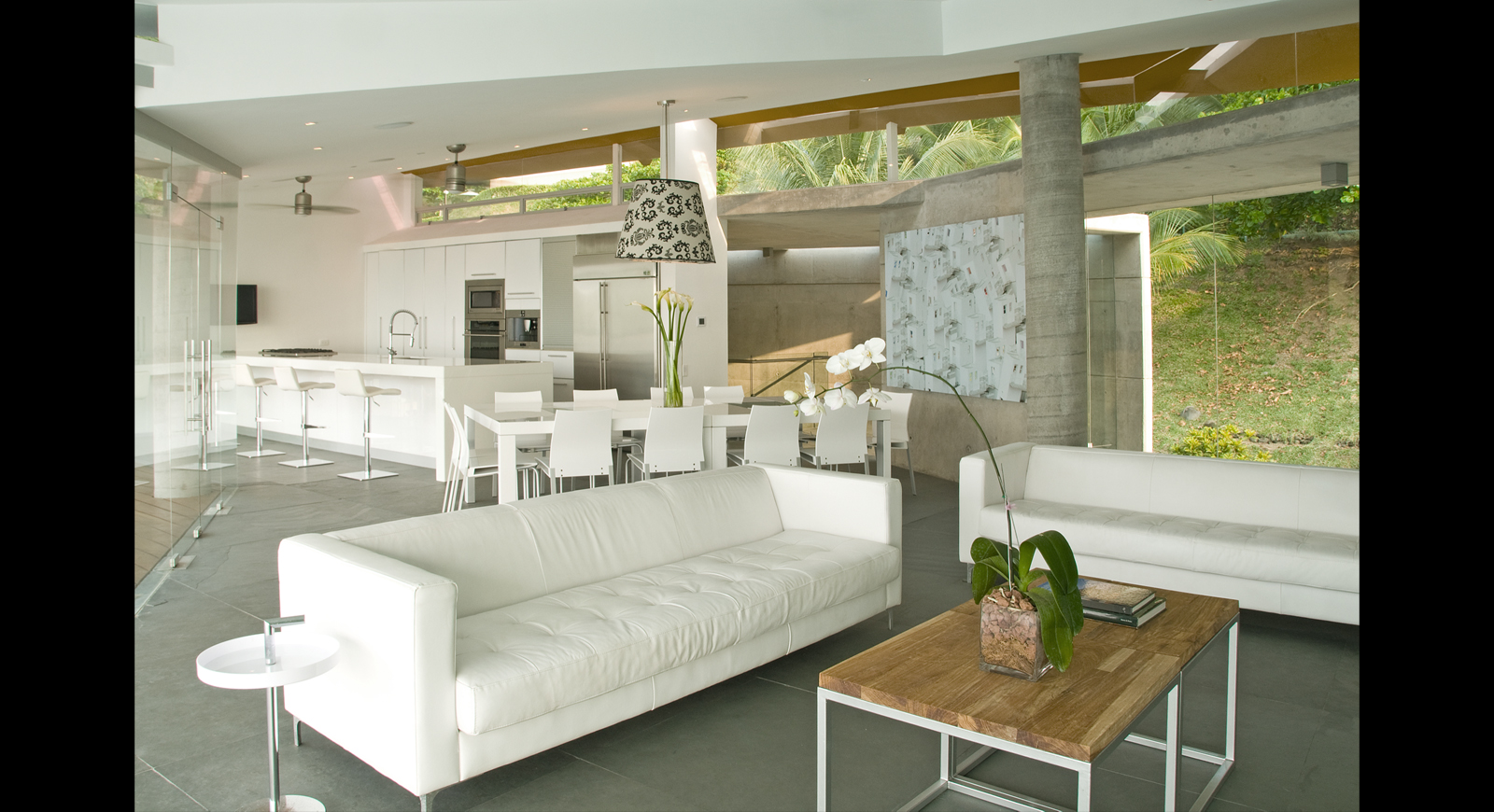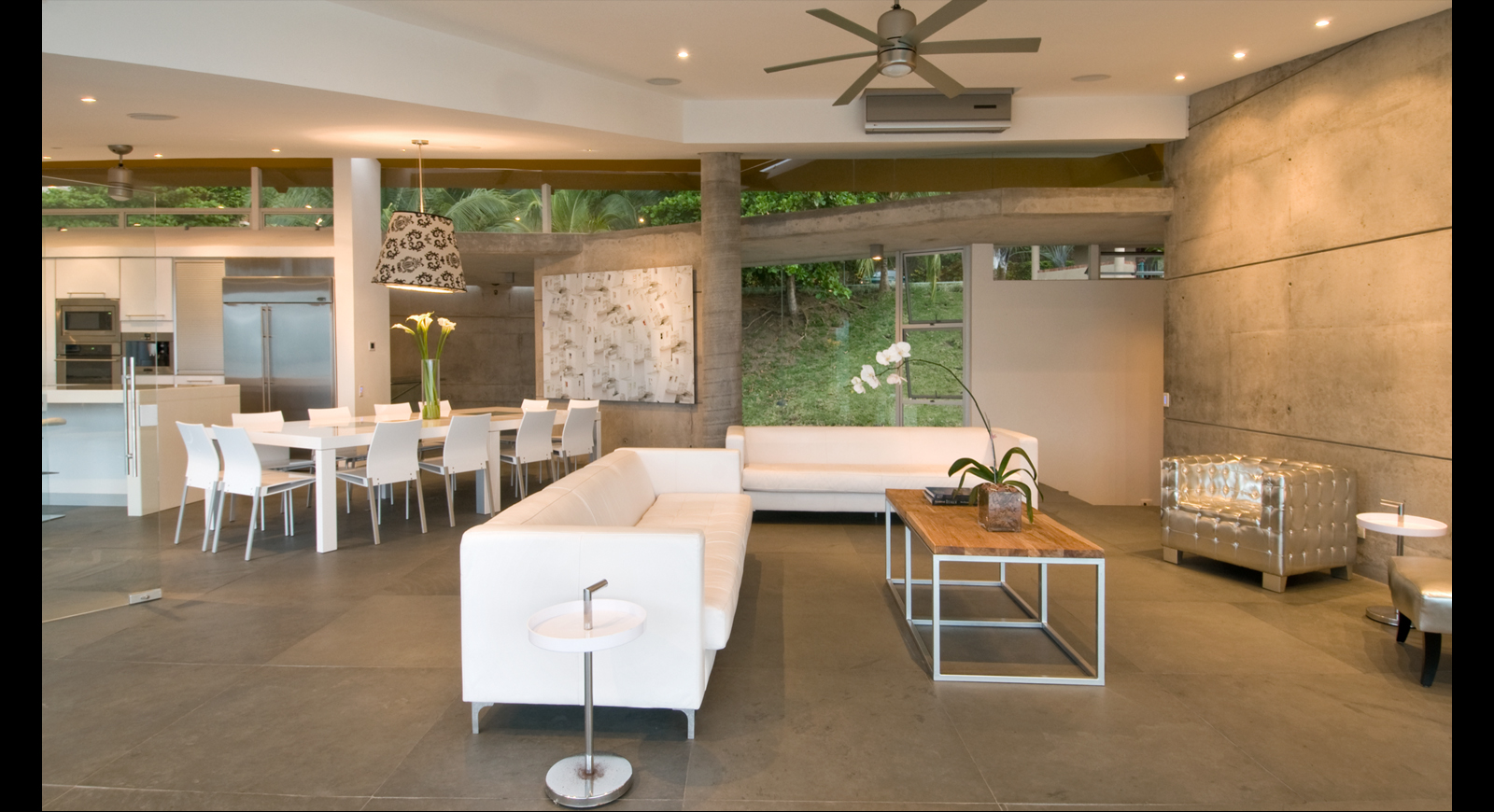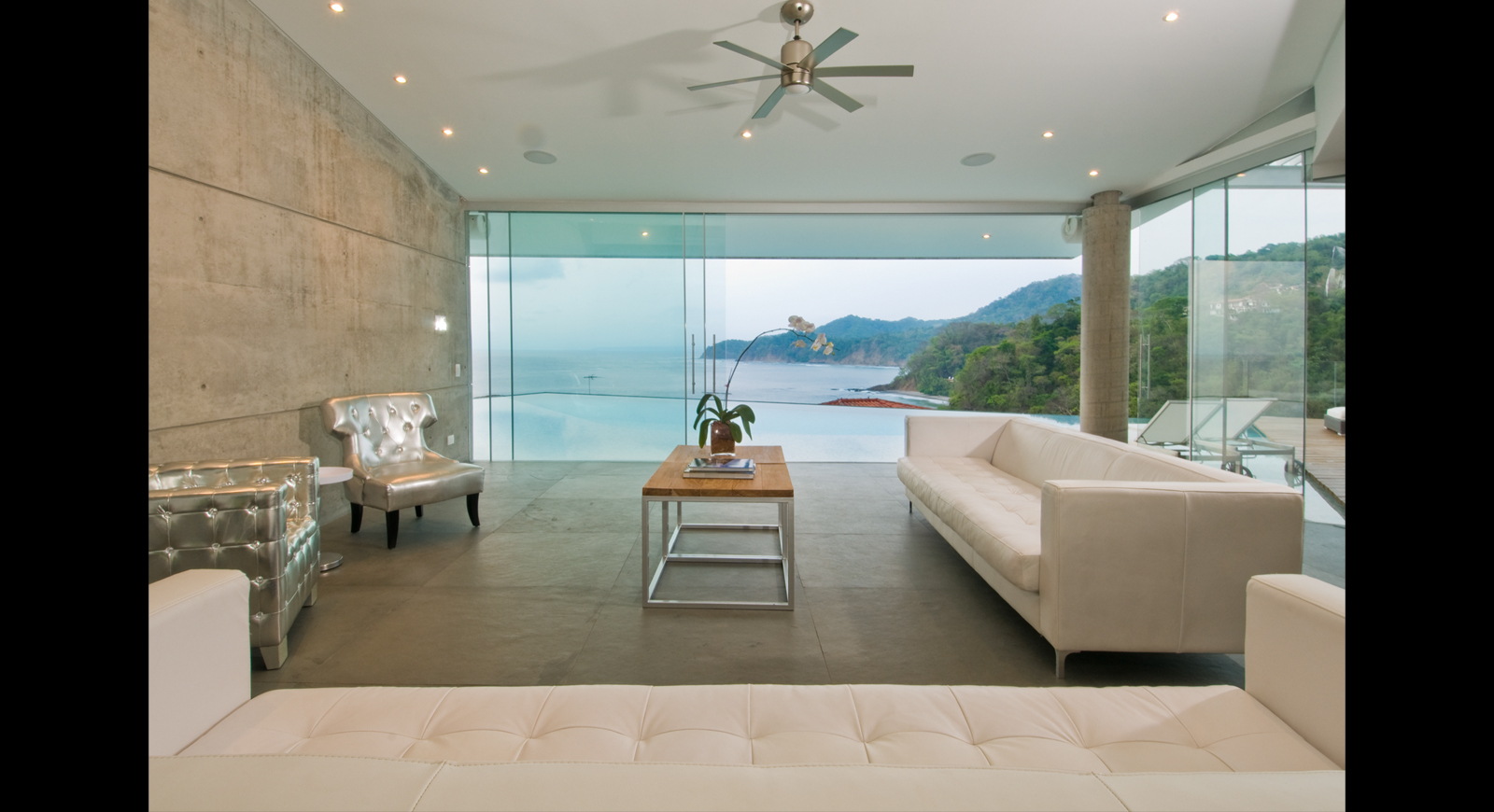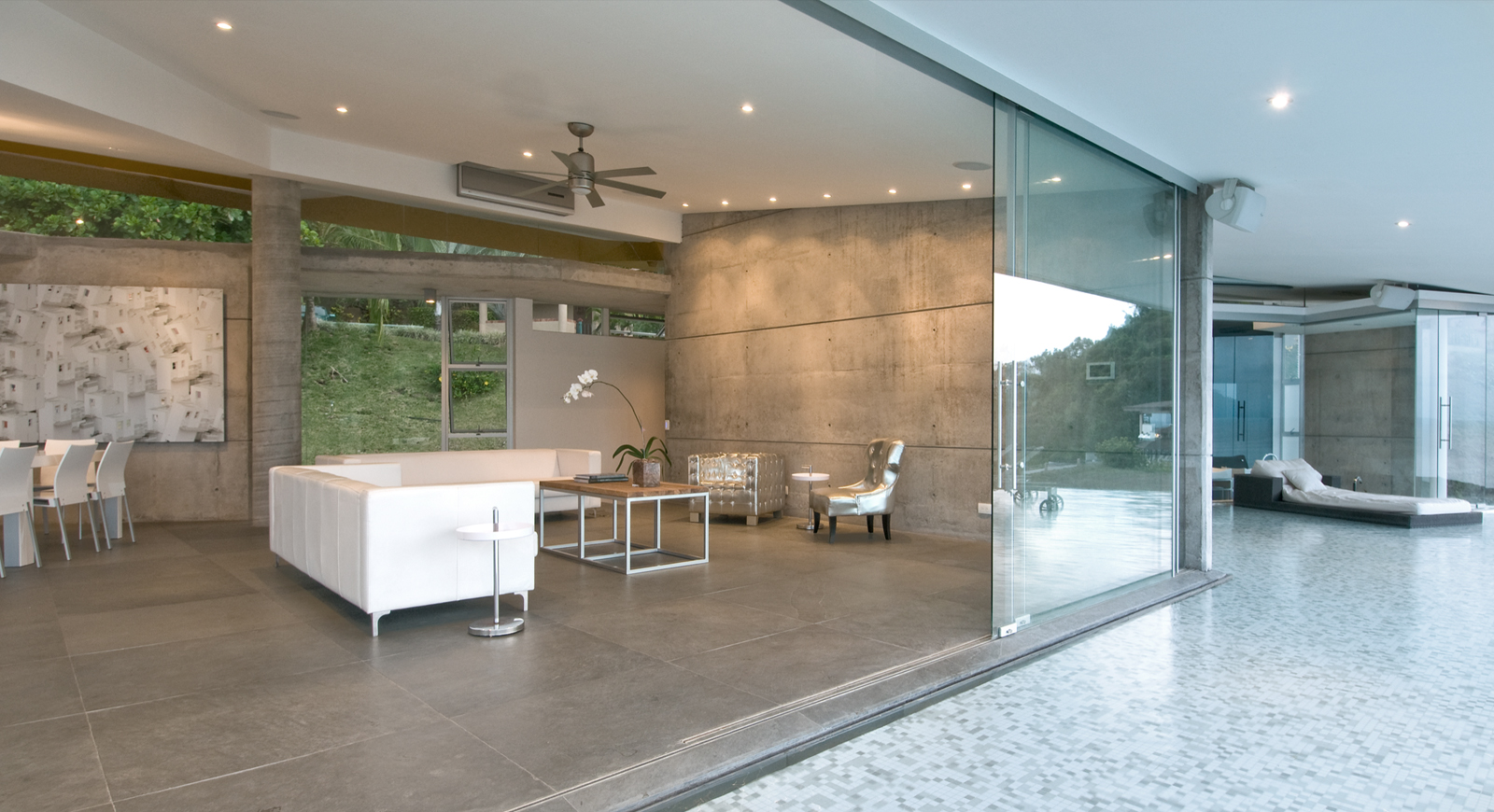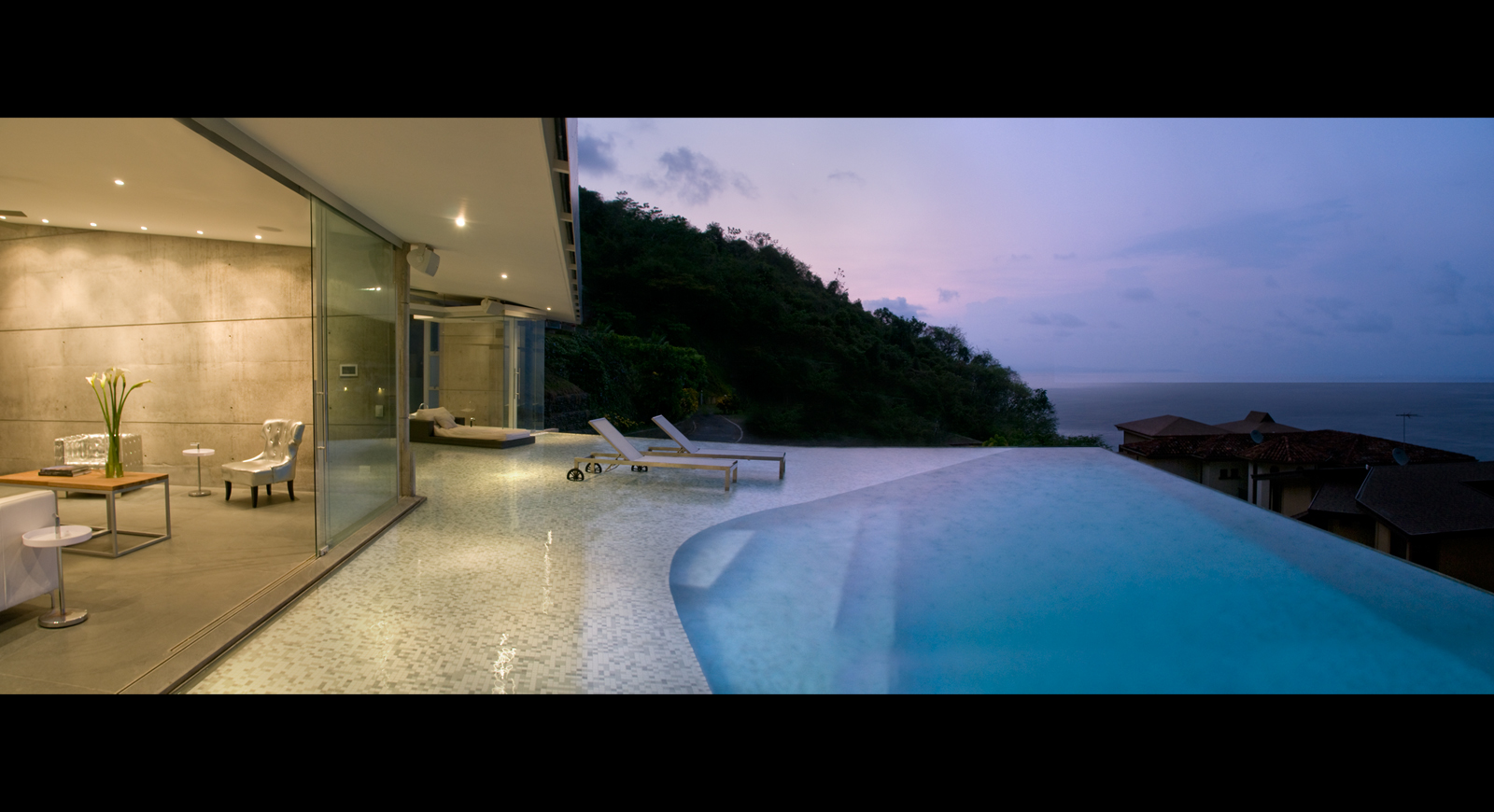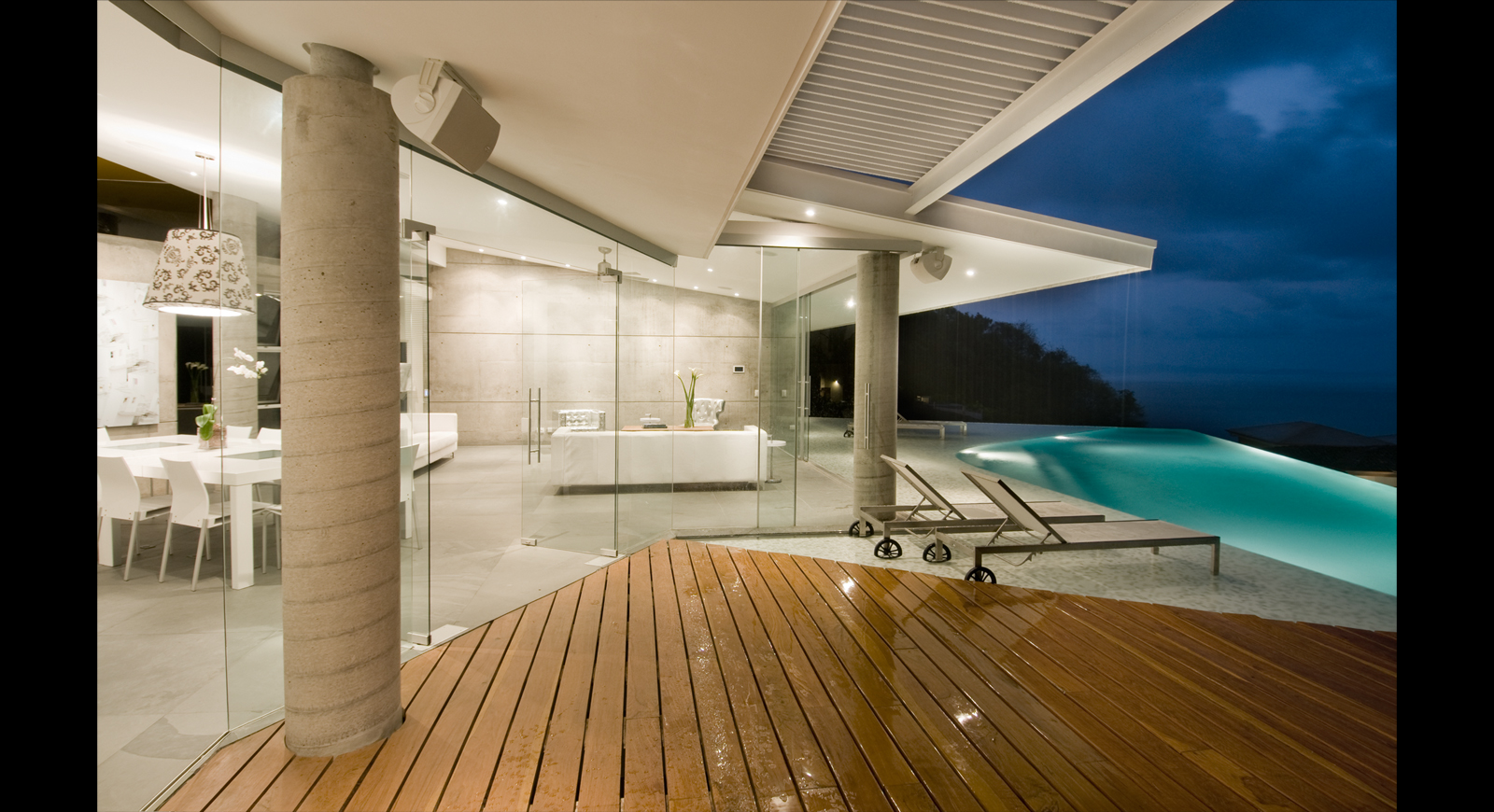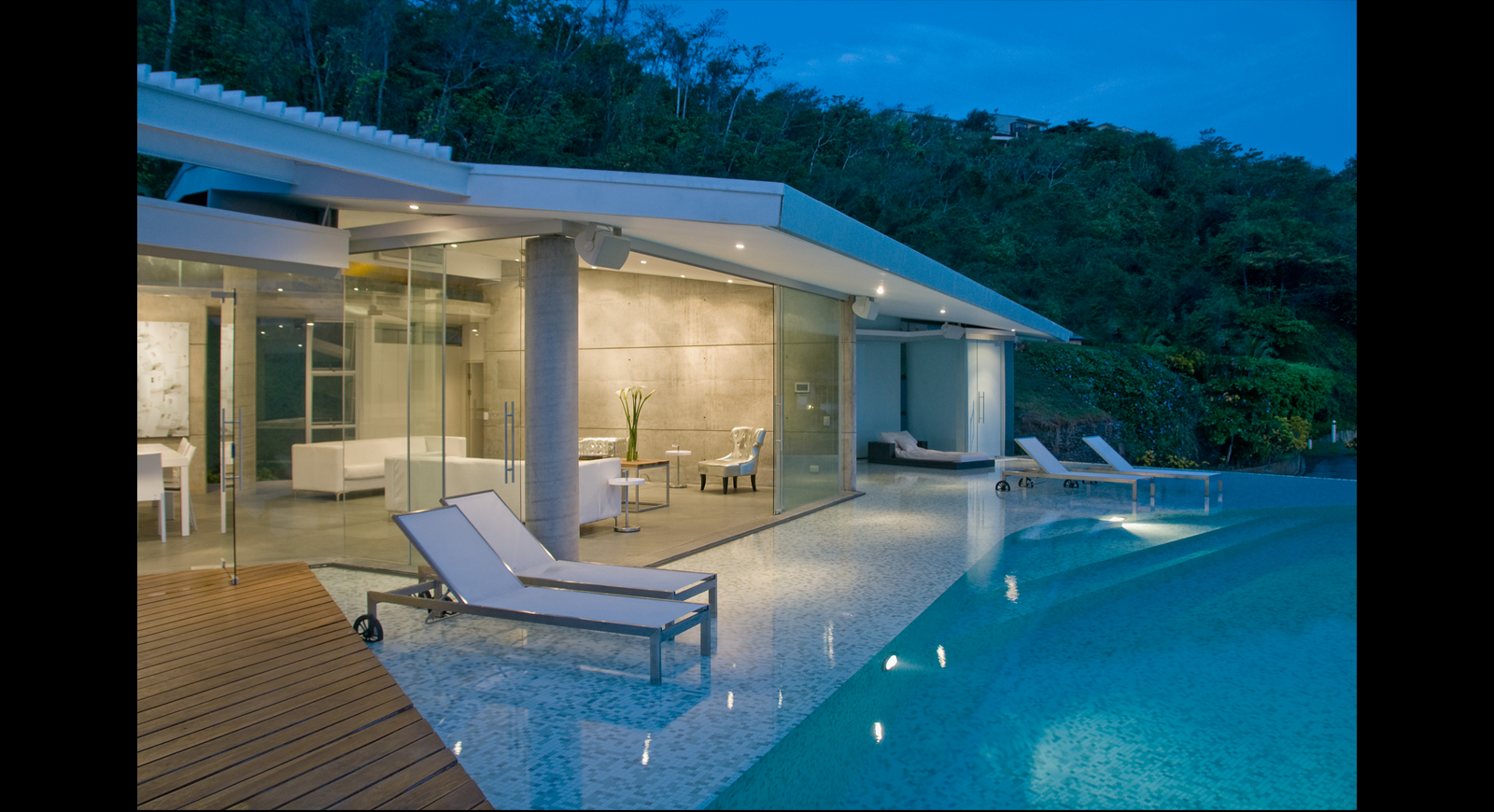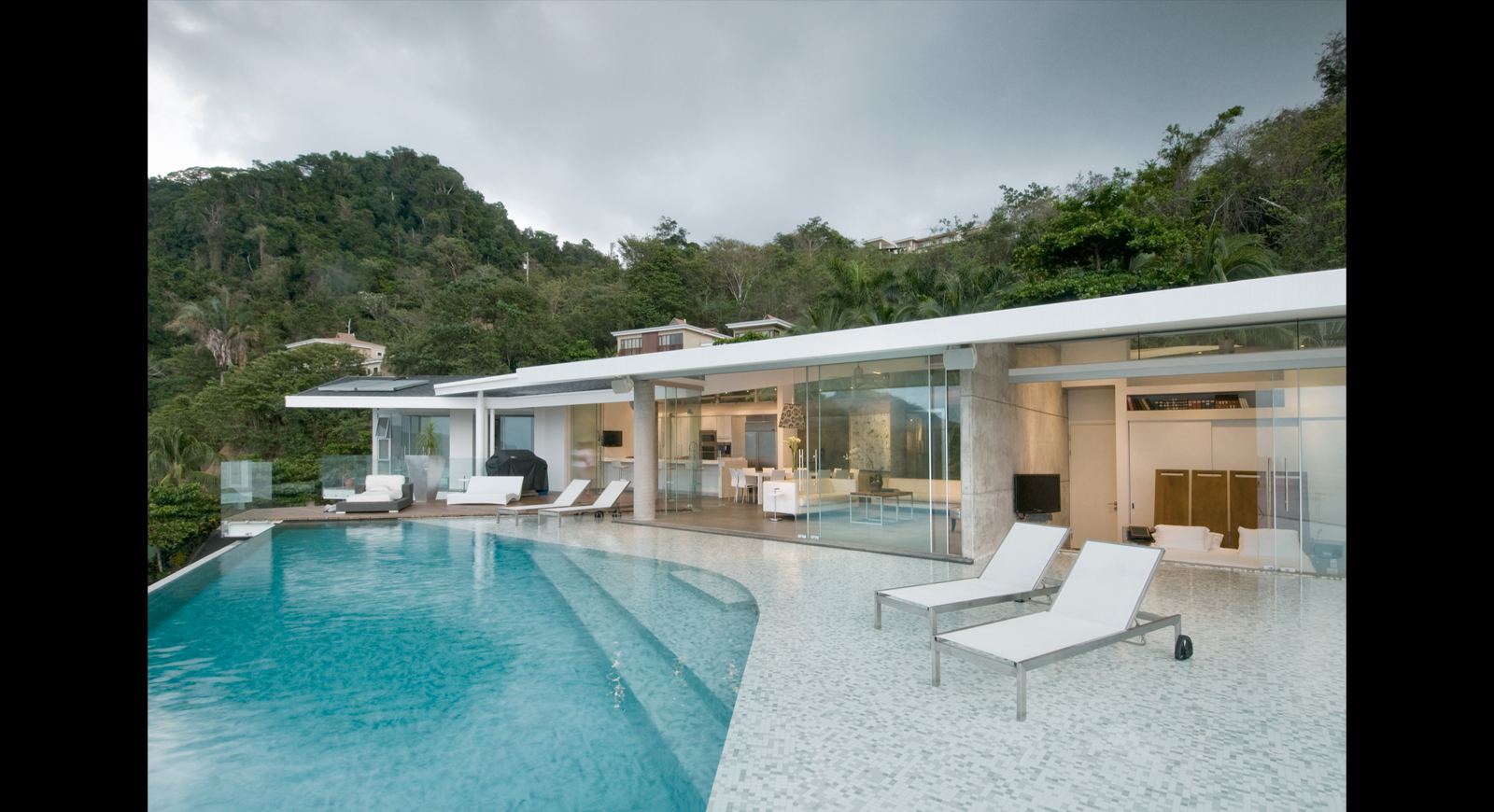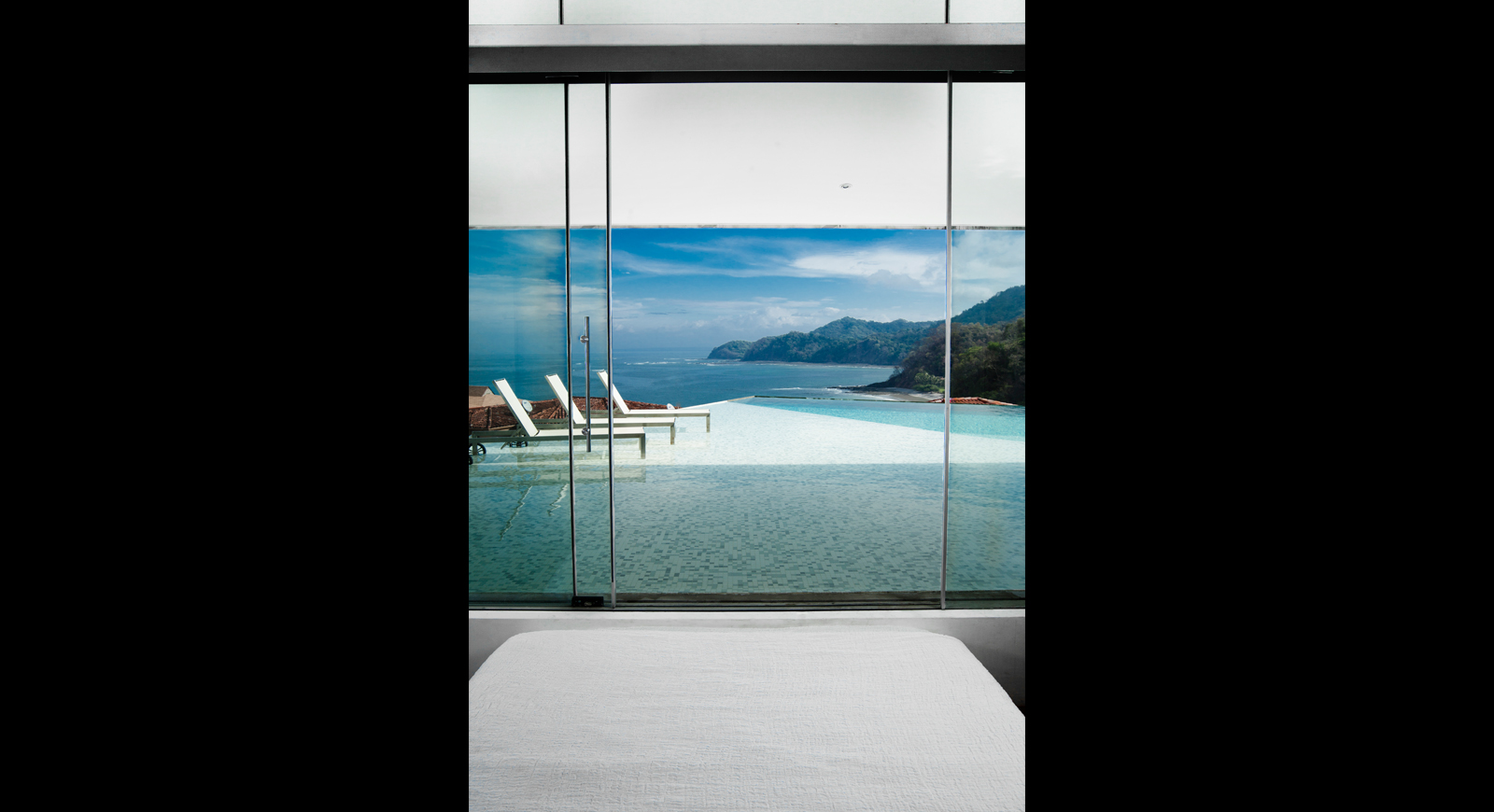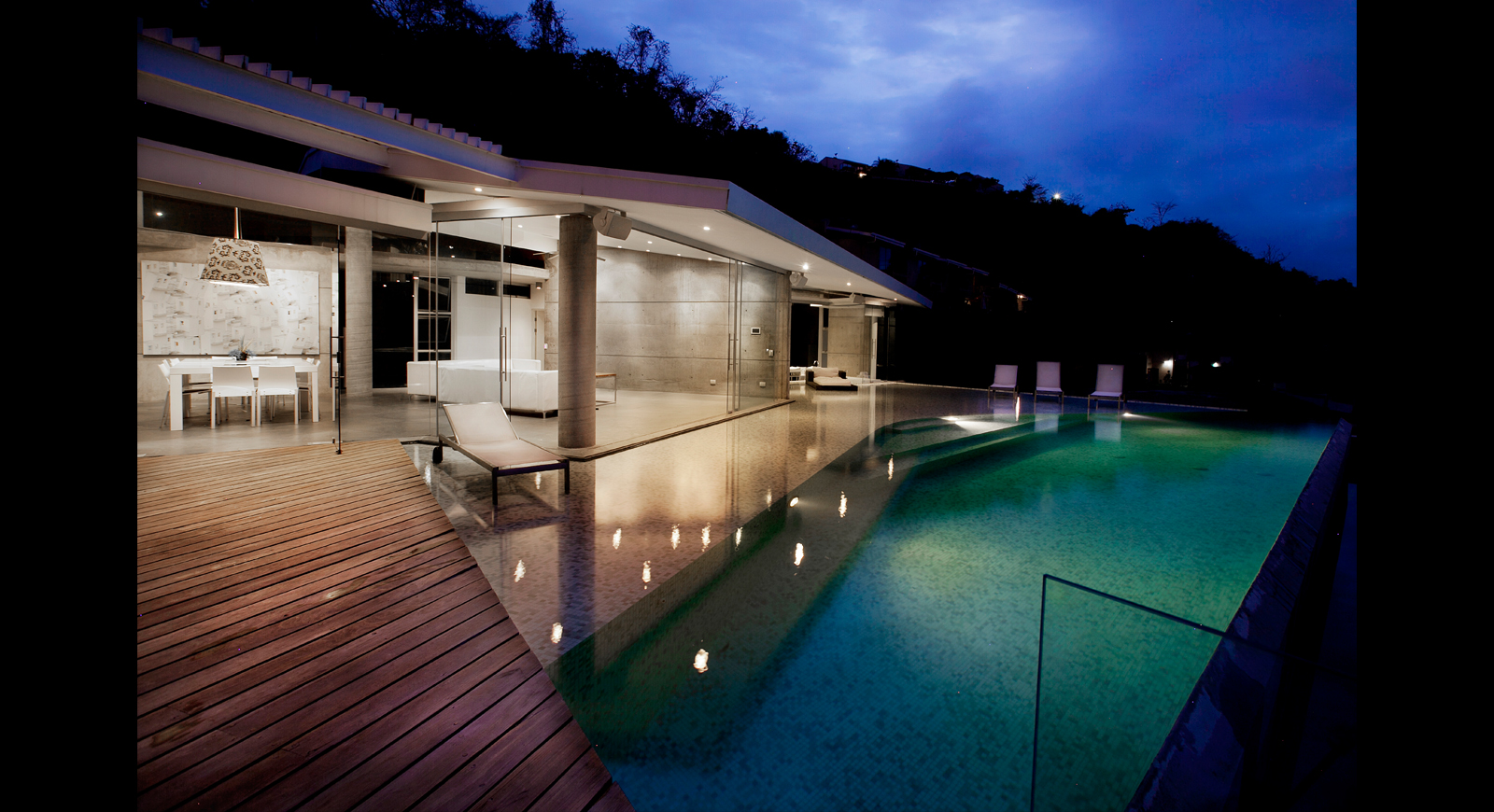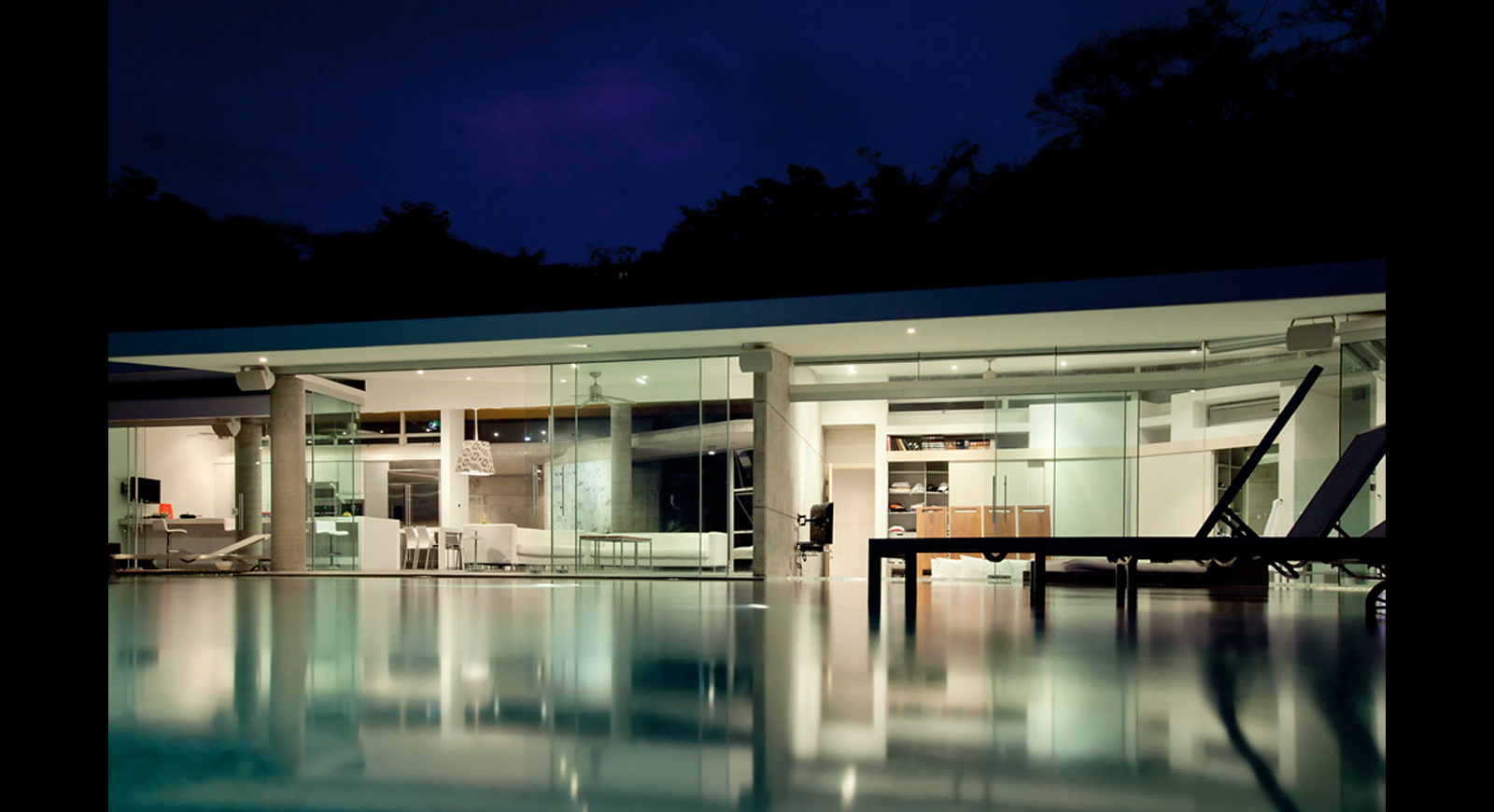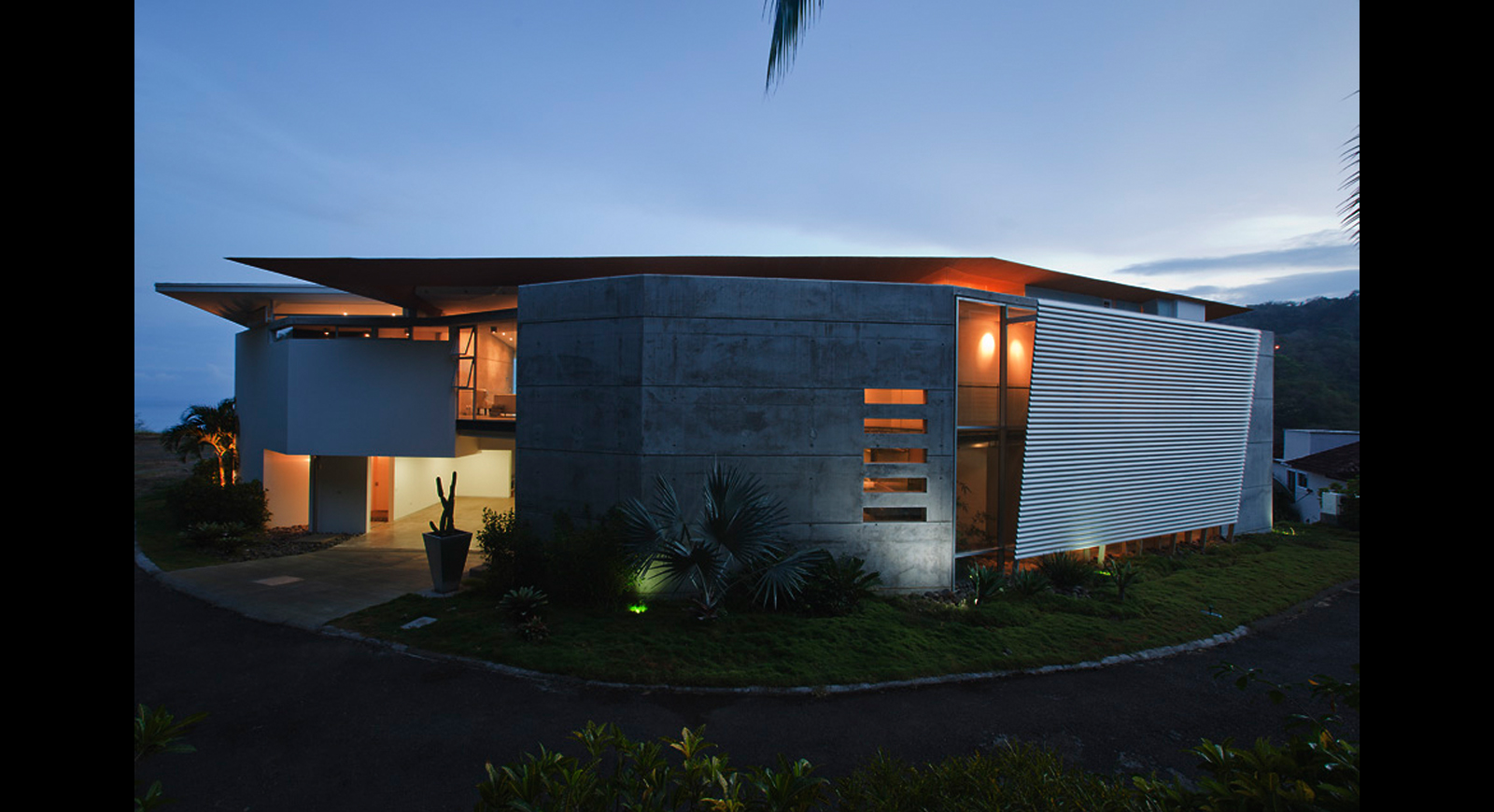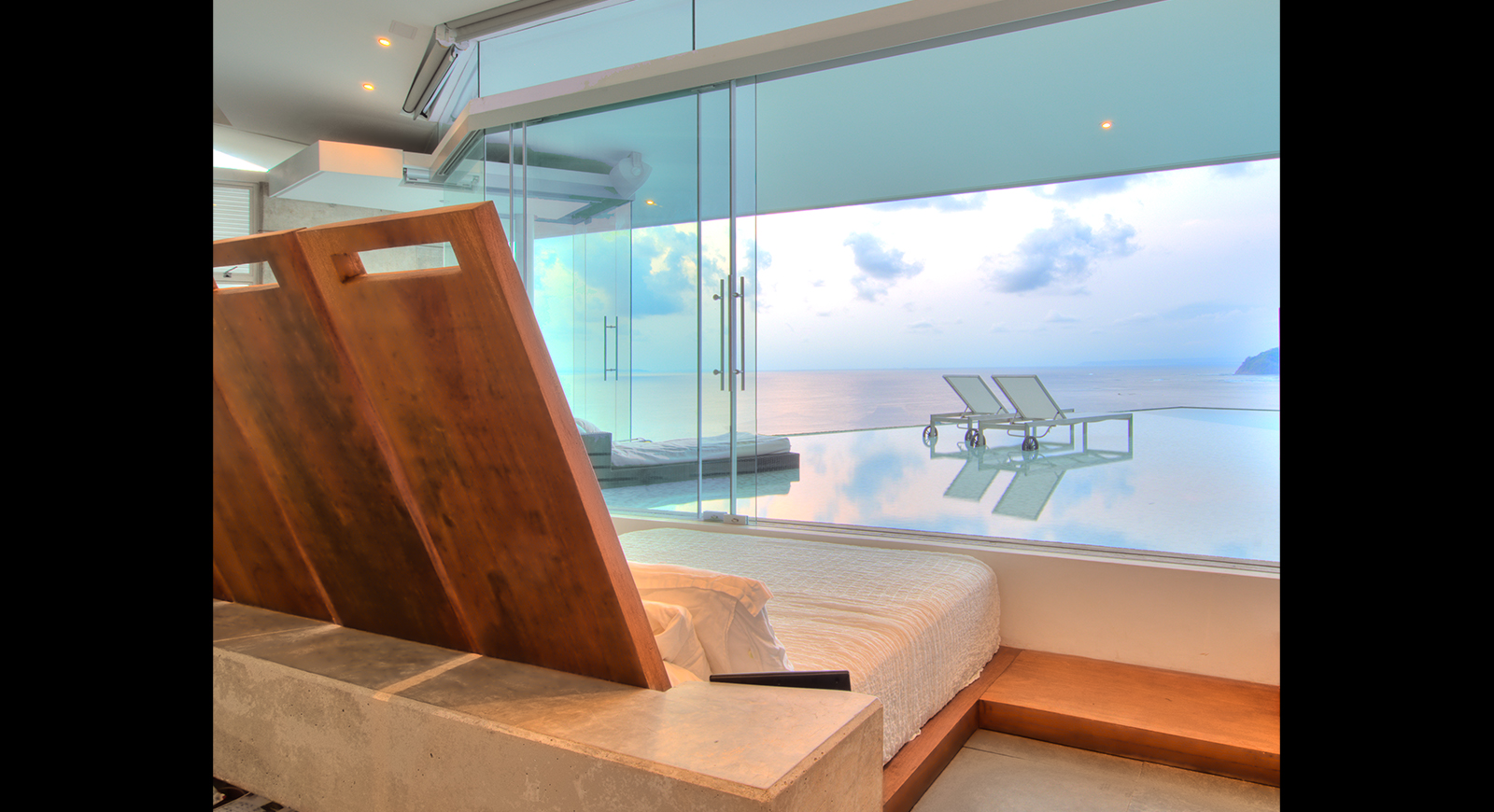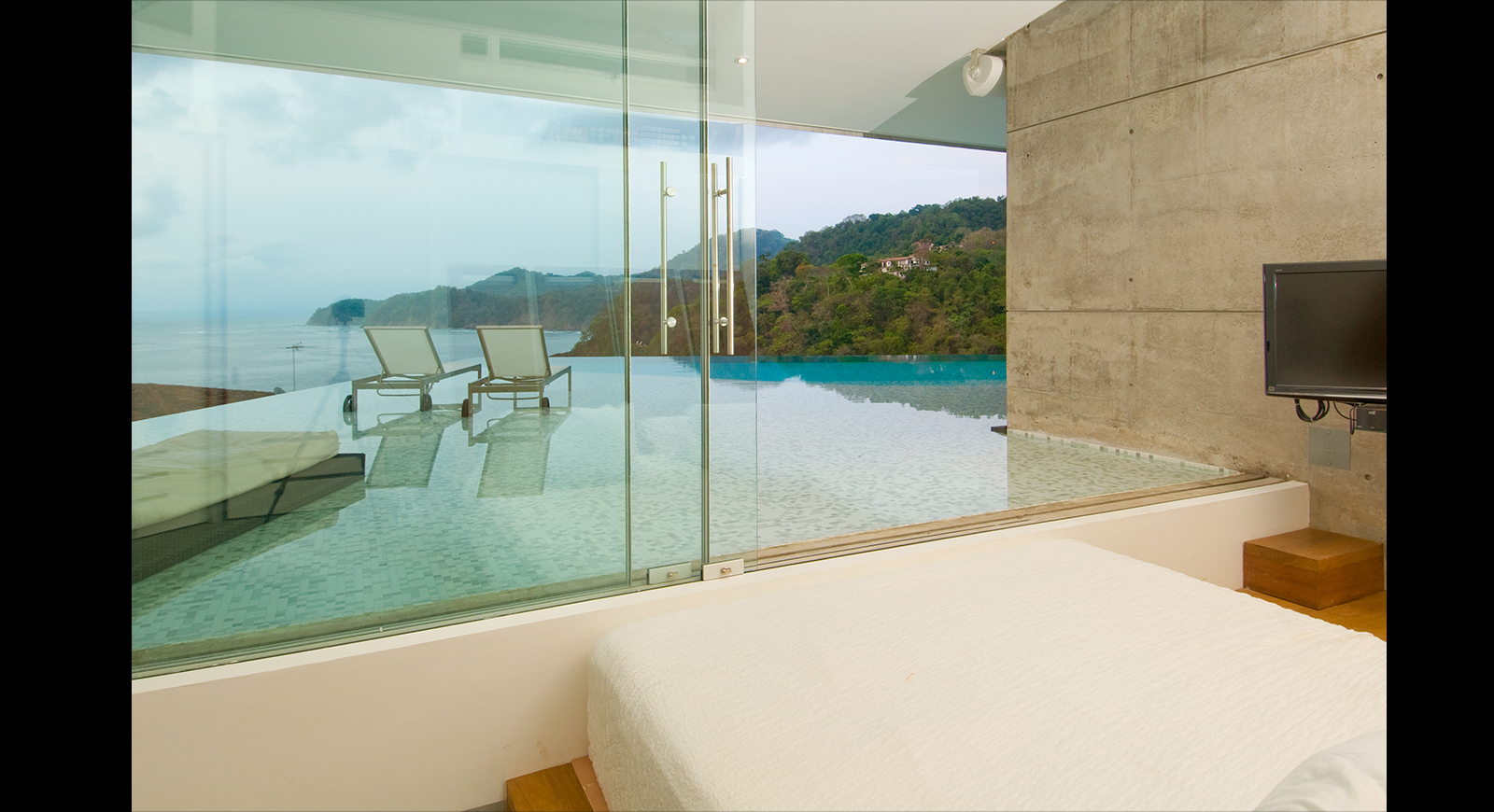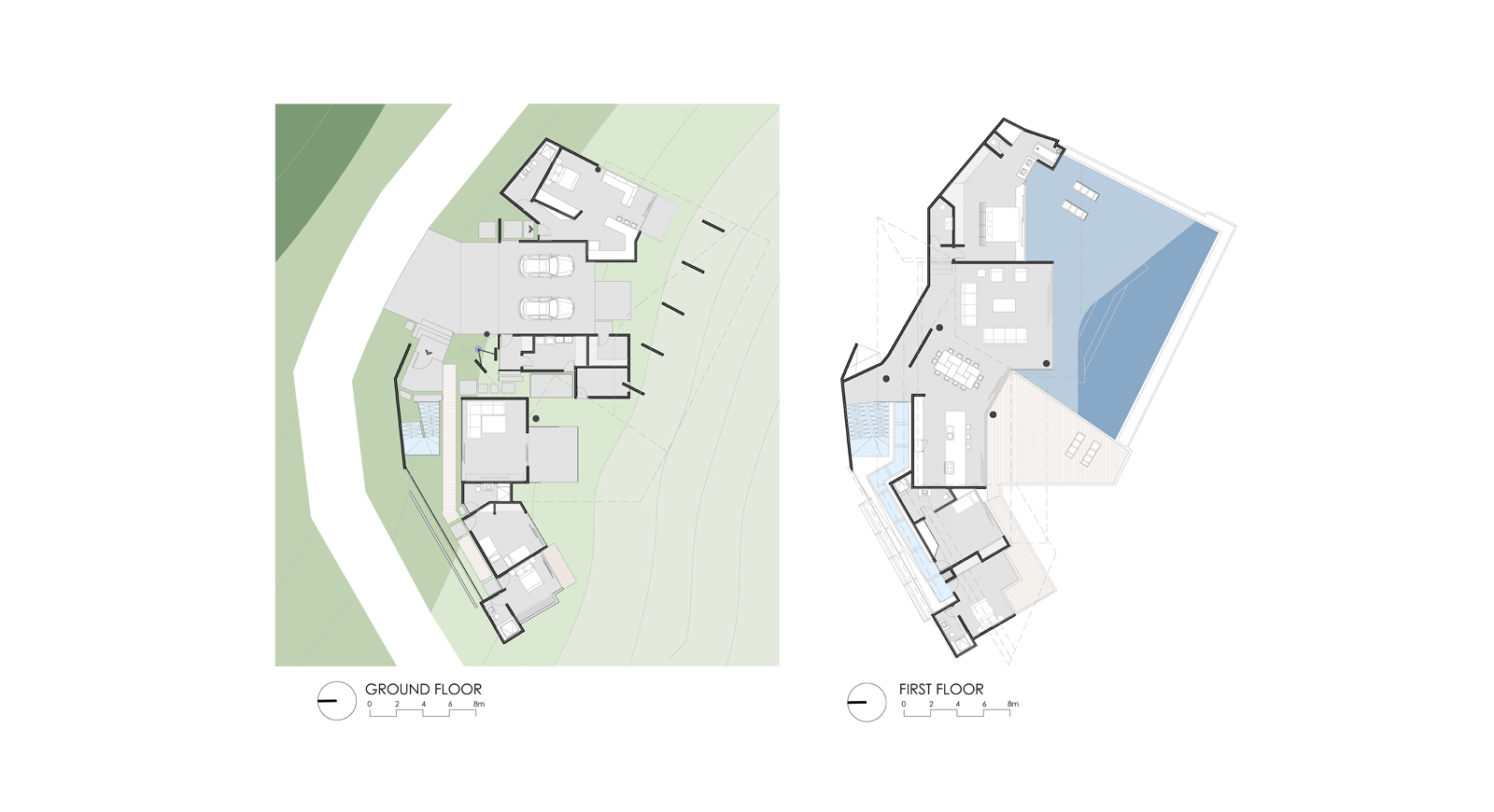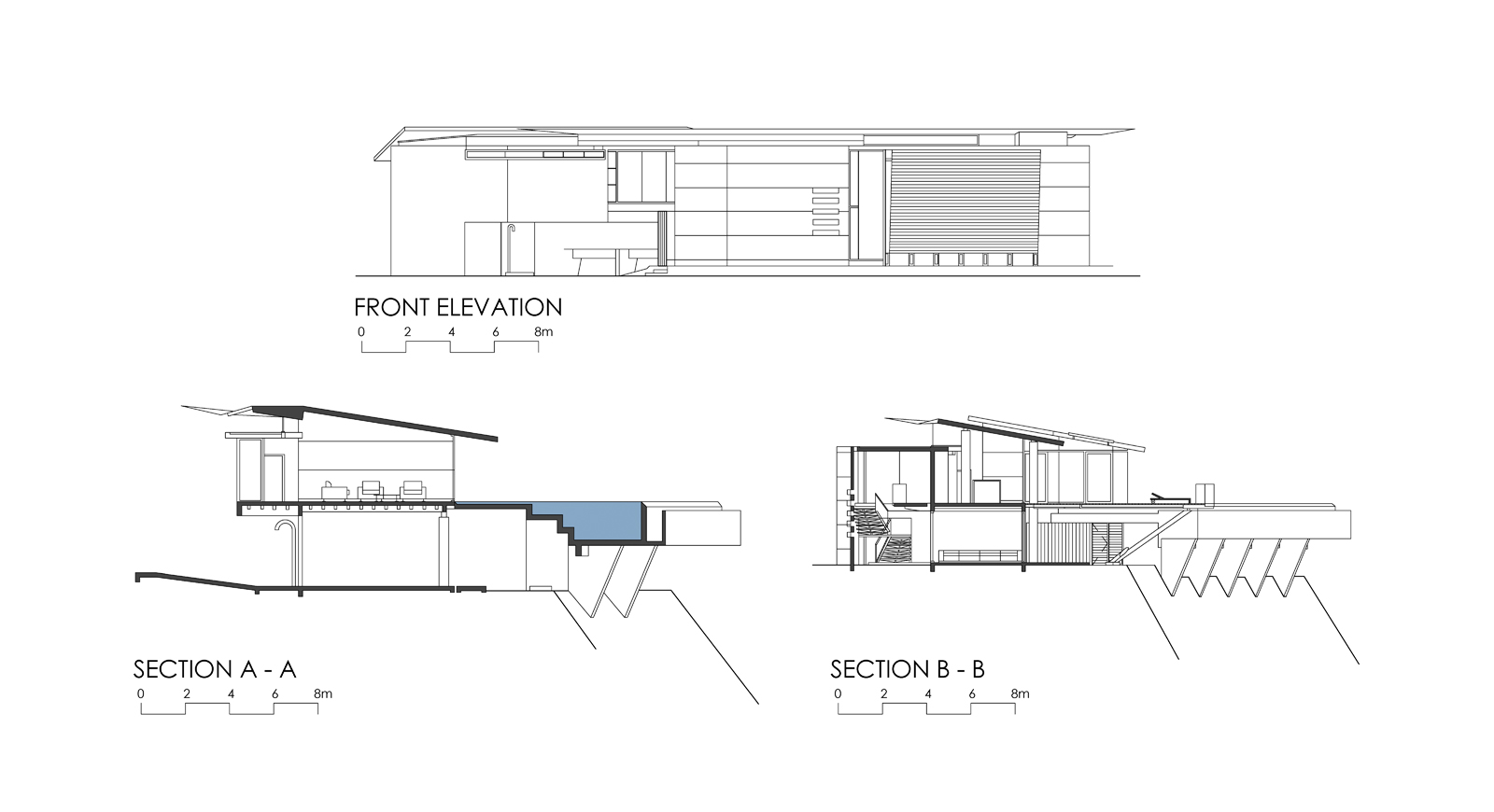 About the project
Due to the high density of the residential, and the topography, the  ocean view obstructed at road level, so one of the first design decisions was to elevate the main spaces along with the pool to a second level. This determined the spatial and functional scheme of the project. The swimming pool and reflecting pool play a vital role in the design and is situated in a way so as to blend visually with the ocean and is as wide as the social areas and the main bedroom together. This permits  these areas easy access via sliding glass doors to the water.
Volumetrically and spatially, the design was limited by a zoning height of 7m.
The street facade is a close volume for privacy, opening only at the entrance hall.
Three volumes dominate the composition:
1- Two exposed concrete volumes containing the entrance hall and and guest bathrooms
2- An aluminium parasol articulates these two volumes and marks the bedroom hall. This element forms a metallic skin which permits the house to ventilate, as it is perpetually open to the wind.
3- A yellow metallic roof which gives shade, receives the rain water and visually unifies the facades and marks the entrance.
The main bedroom has the best view and is placed on the other side of the bedrooms. It is 45cm (+/- 1.5ft) below the rest of the second floor level, and the top of the bed (which has is placed directly against the reflecting pool ocean-view facing glass wall, is on the water level, visually bringing the ocean right up to the foot of the bed.
An interior/exterior spatial flow is dominant specially between the social areas,the main bedroom and the pool, and also between the bedroom hall and the exterior garden. The latter relationship contrasts with the massive concrete volume it is encased in, and to further underline this contrast, the walkable areas are treated very lightly, with glass and wooden bridges and a glass stairs. The glass reflects everything in the space, including the light from ceiling openings and helps make the otherwise enclosed space,very light and airy.
Publications
Data:
Location: Faro Escondido, Puntarenas Costa Rica.
Construction year: 2010
Architectural design: Arq. Victor Cañas
Team design:  Arq. Andrés Cañas, Arq. Ricardo Chaves.
Structural Engineering: Ingeniería Cañas. Ing Rafael Cañas Ruiz, Ing Carlos Andrés Chaves
Electromechanical Engineering: Ingeniería Cañas. Ing. Andrea Zúniga
Garden design: Arq. Soledad Pena
Ilumination: Sentido Arquitectónica (Miguel Marín), y Víctor Cañas
Smart system: Hob Sibernética, Leonardo Mora
Interior design: Elizabeth Sargent, Cañas Arquitectos, Arq. Andrés Cañas y Víctor Cañas
Art: Galería Jacob Carpio
General Contractors: Emerald City Visions Developers
Photography: Arq.Victor Cañas, C.Jinesta, Sergio Pucci.