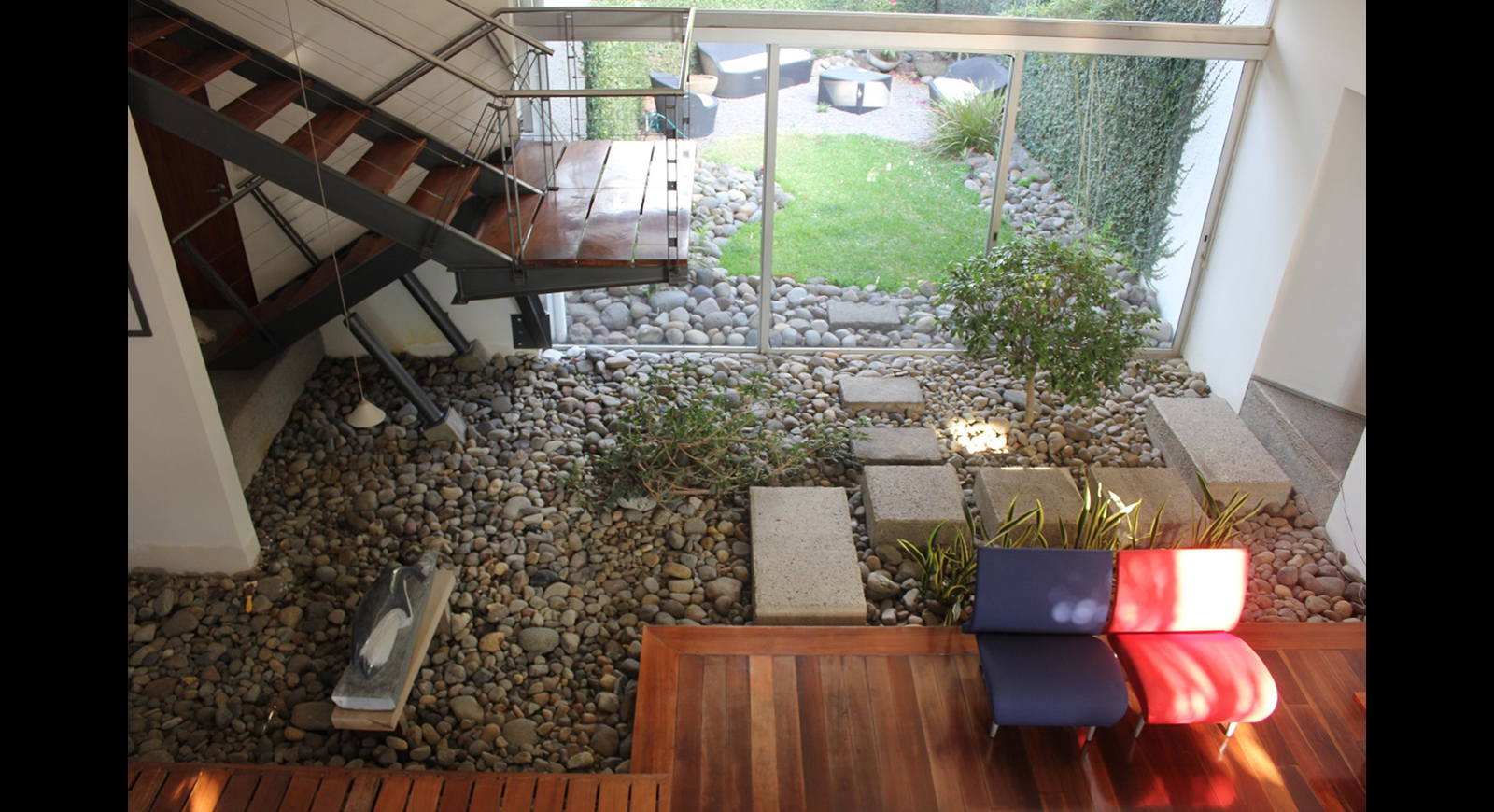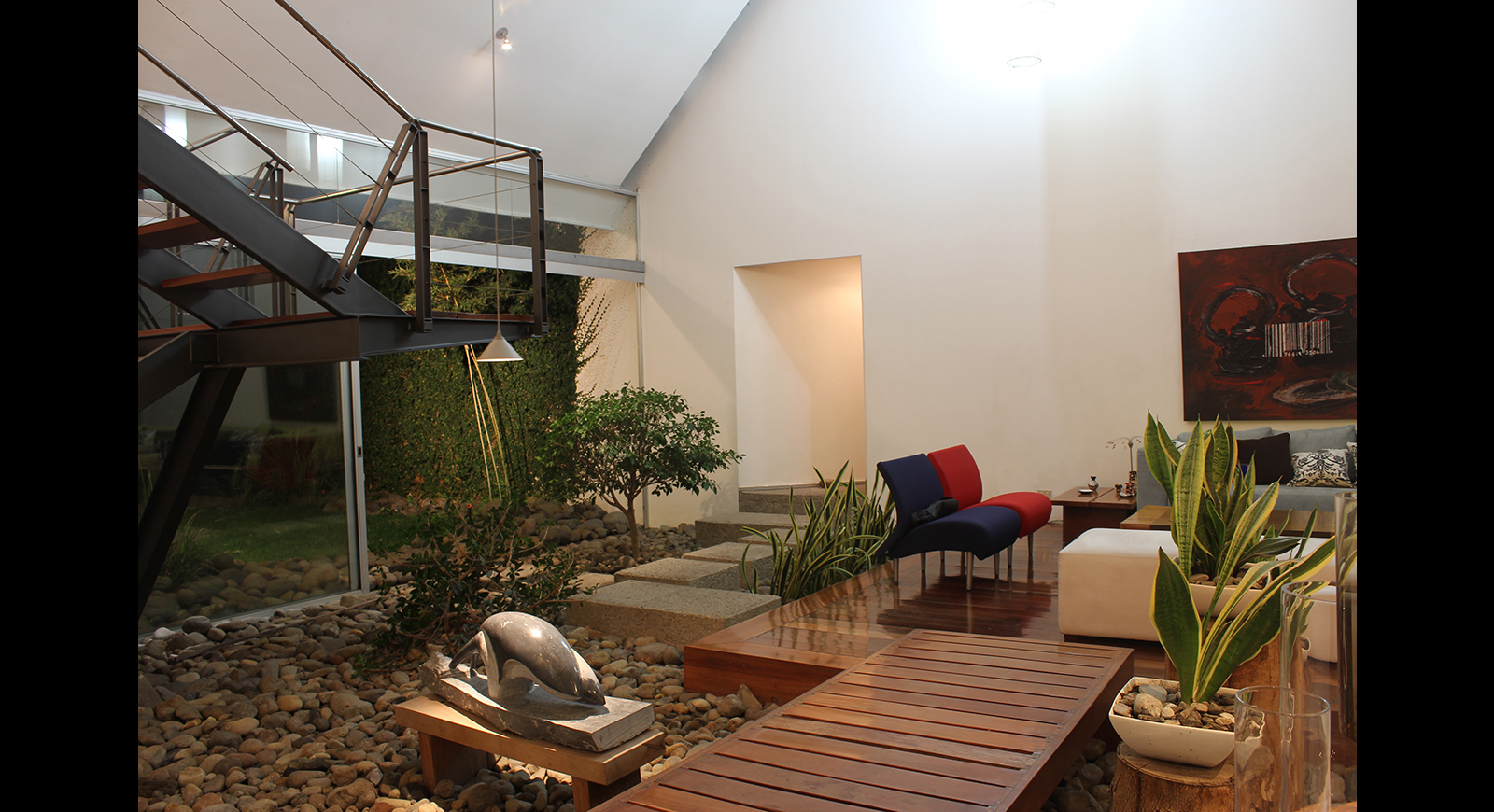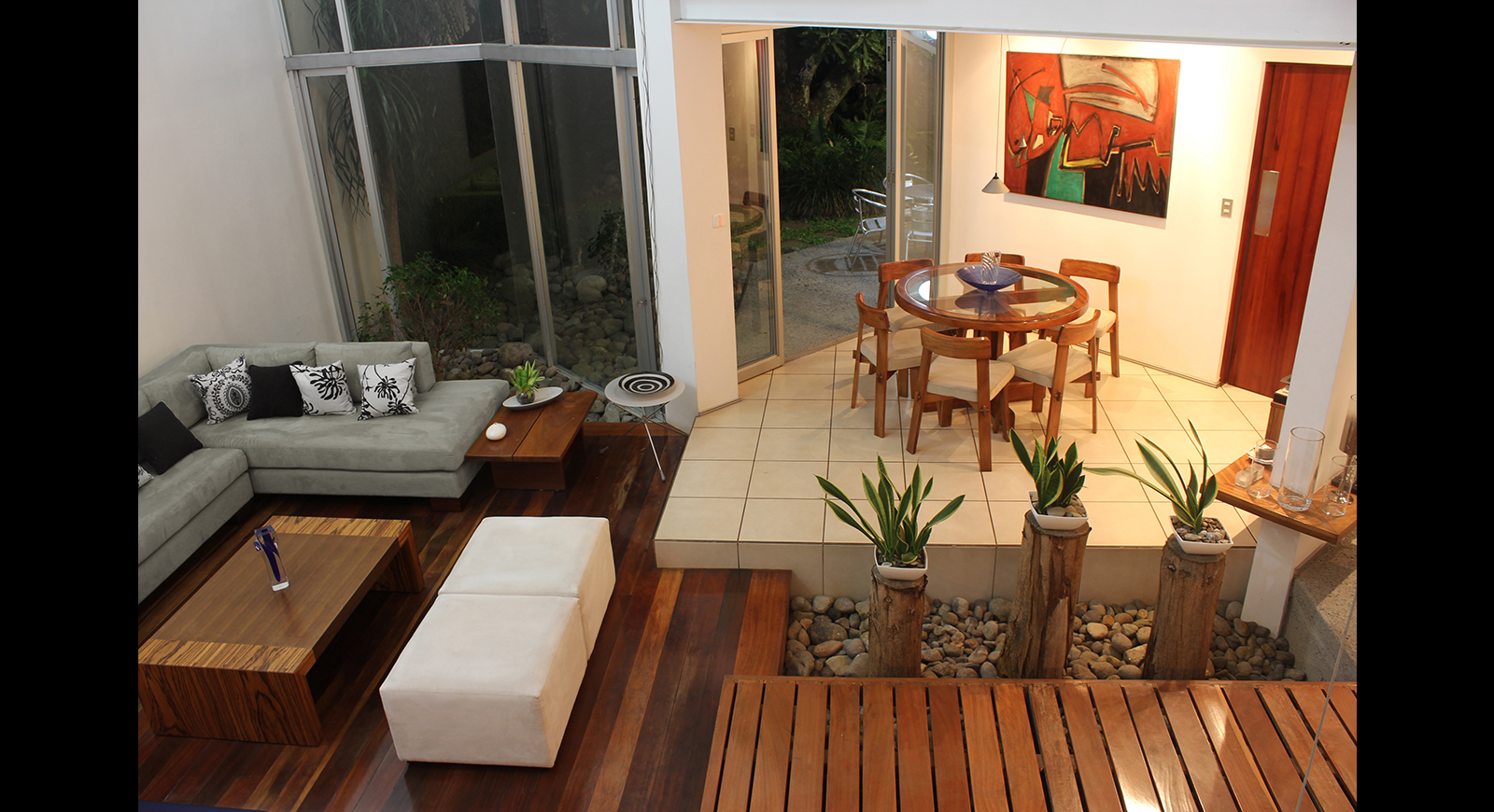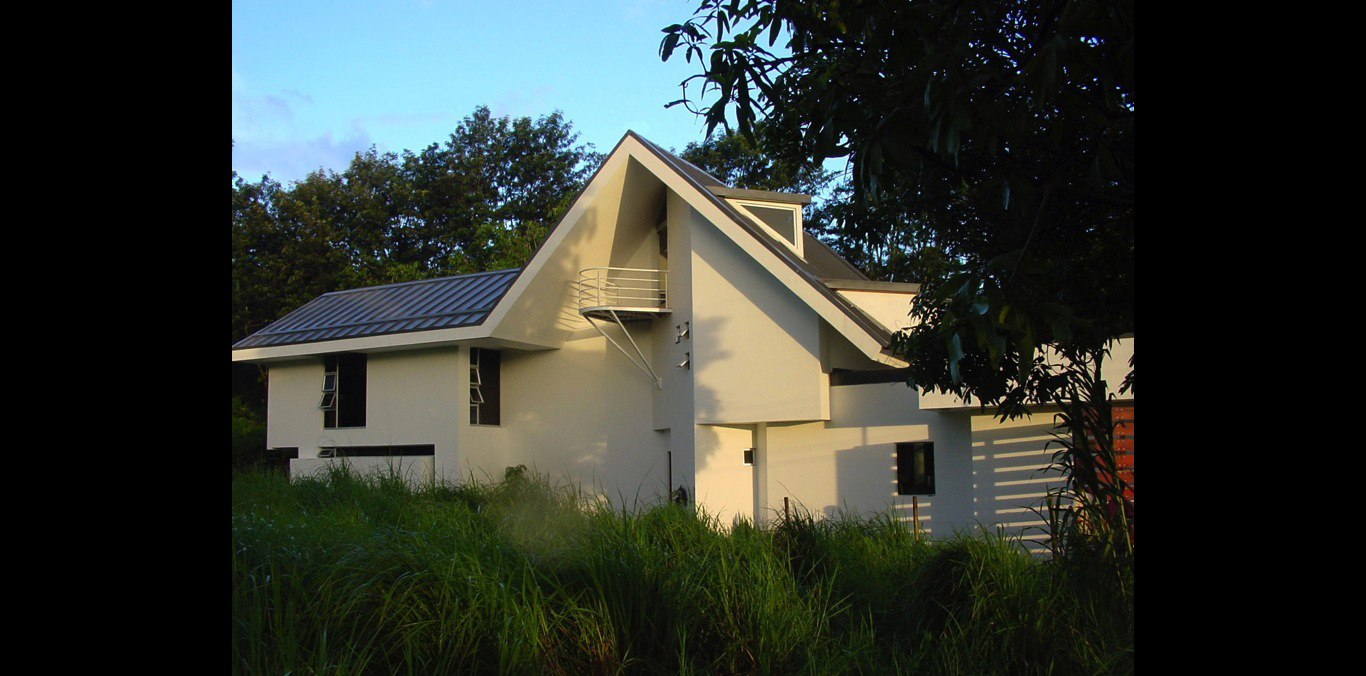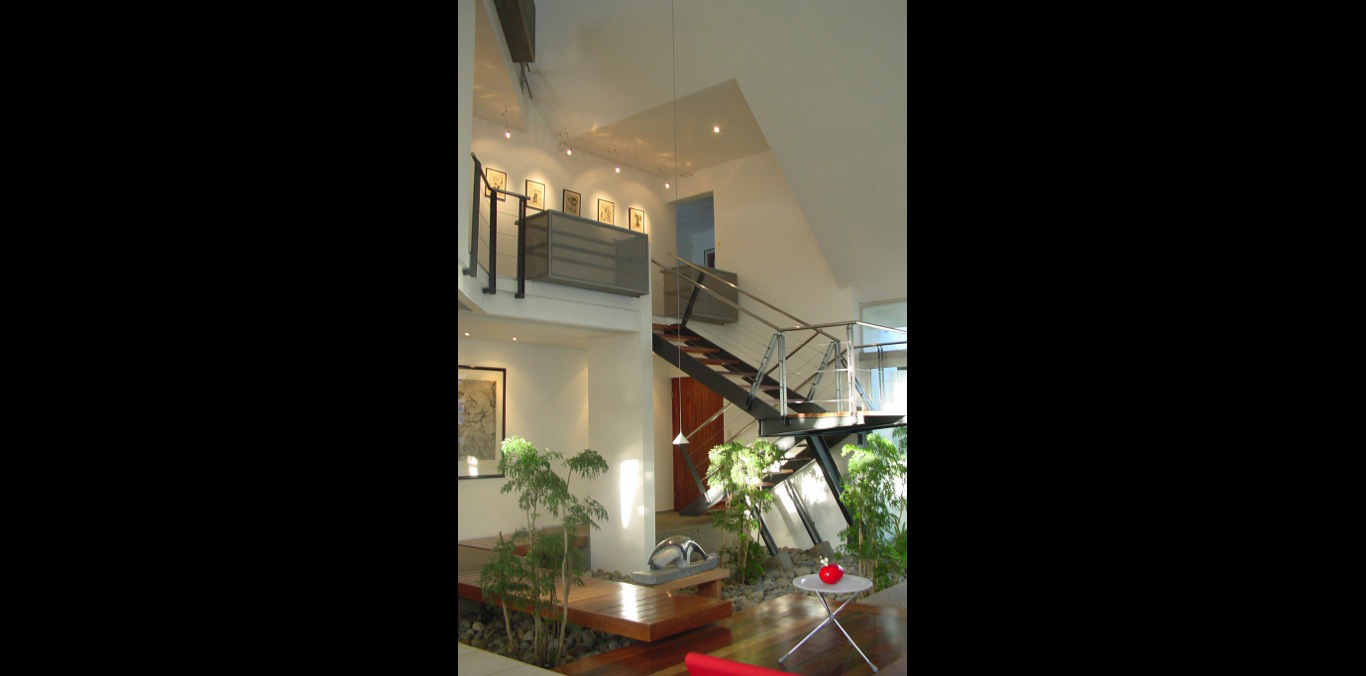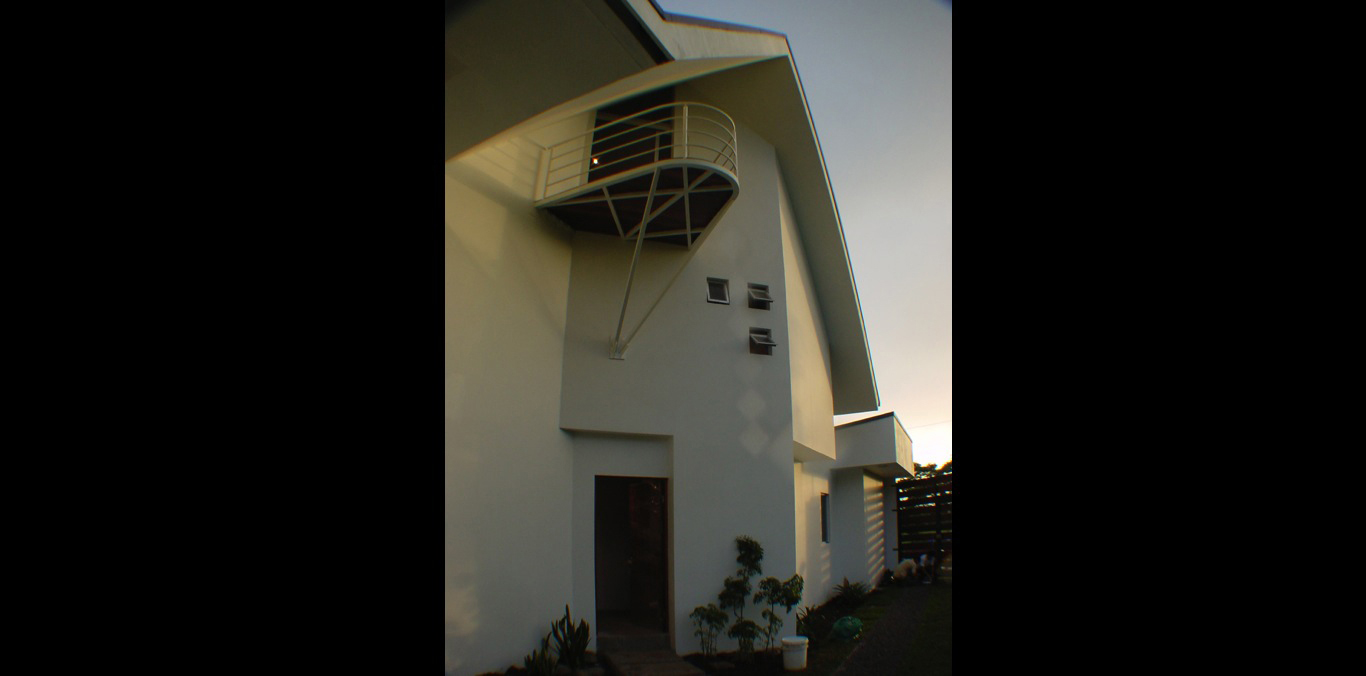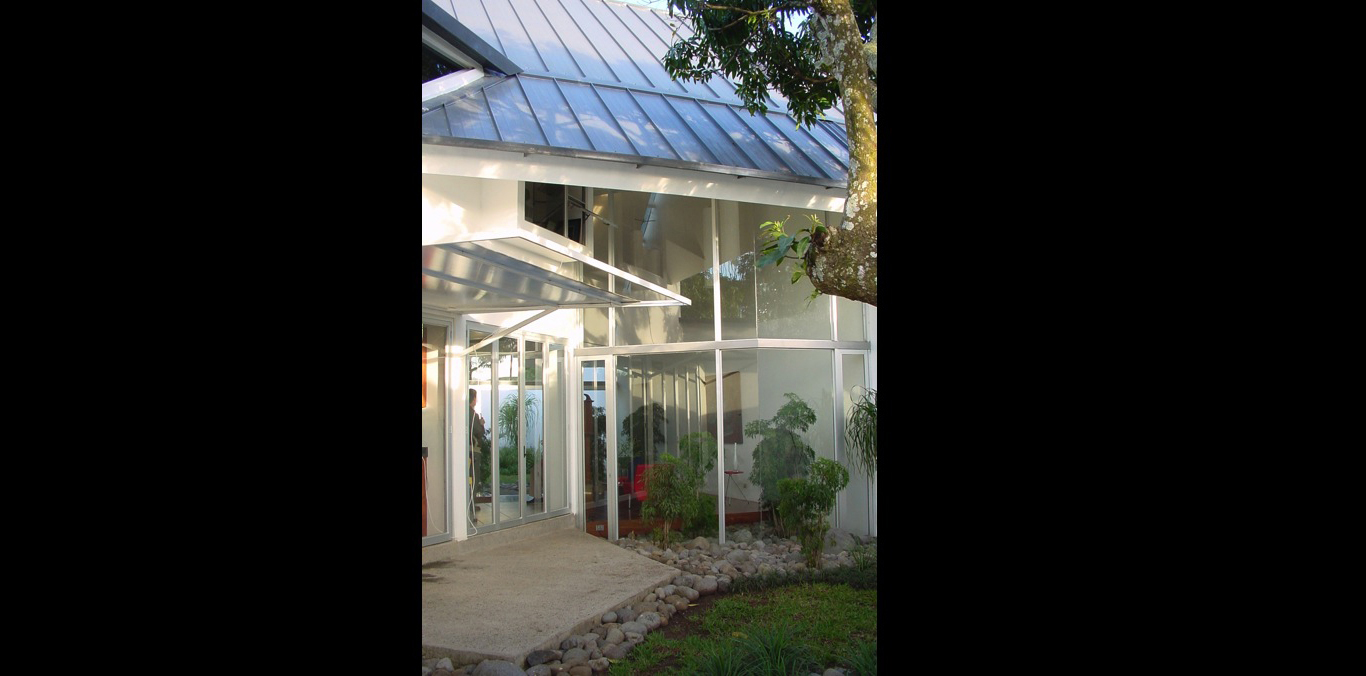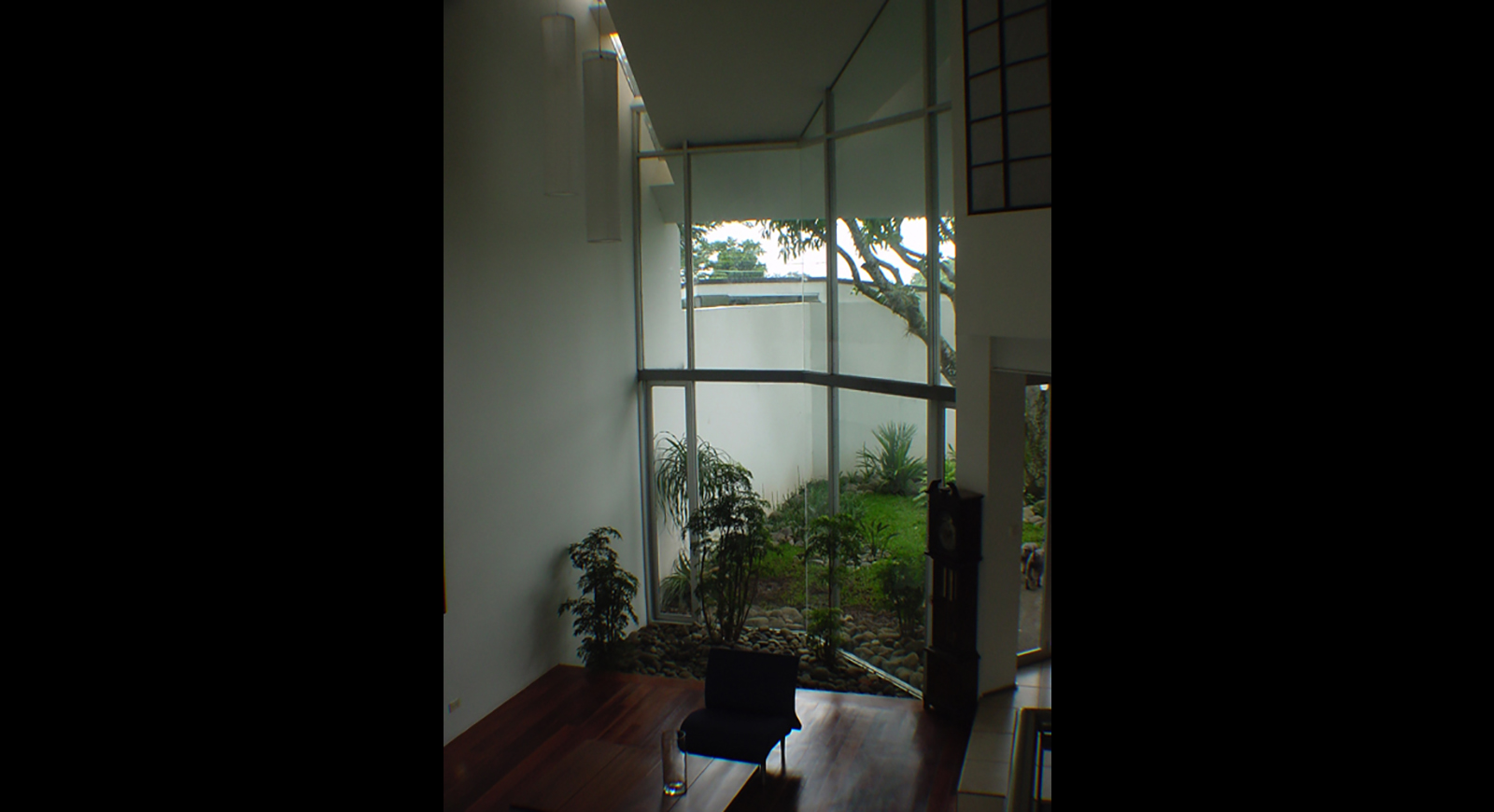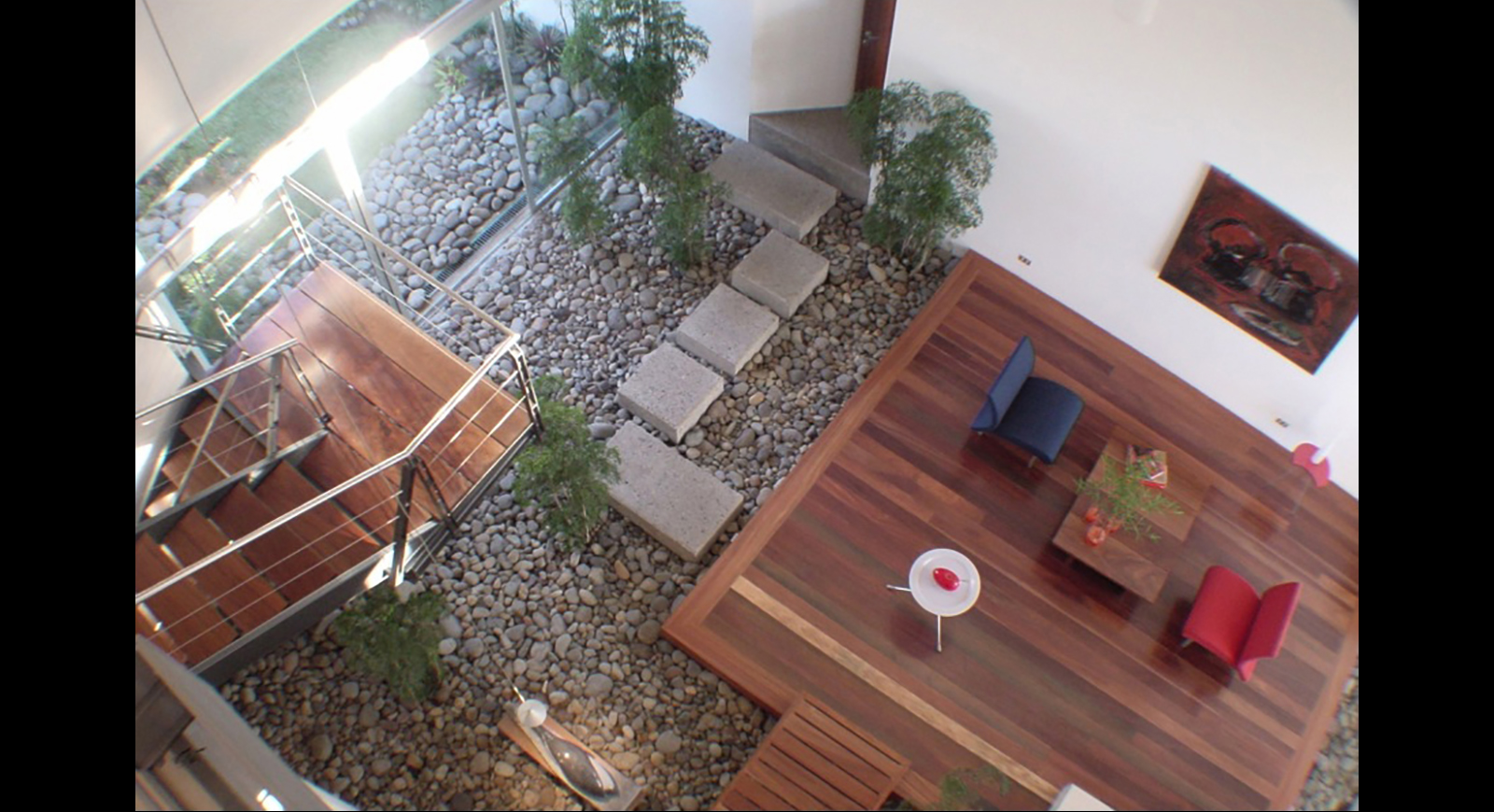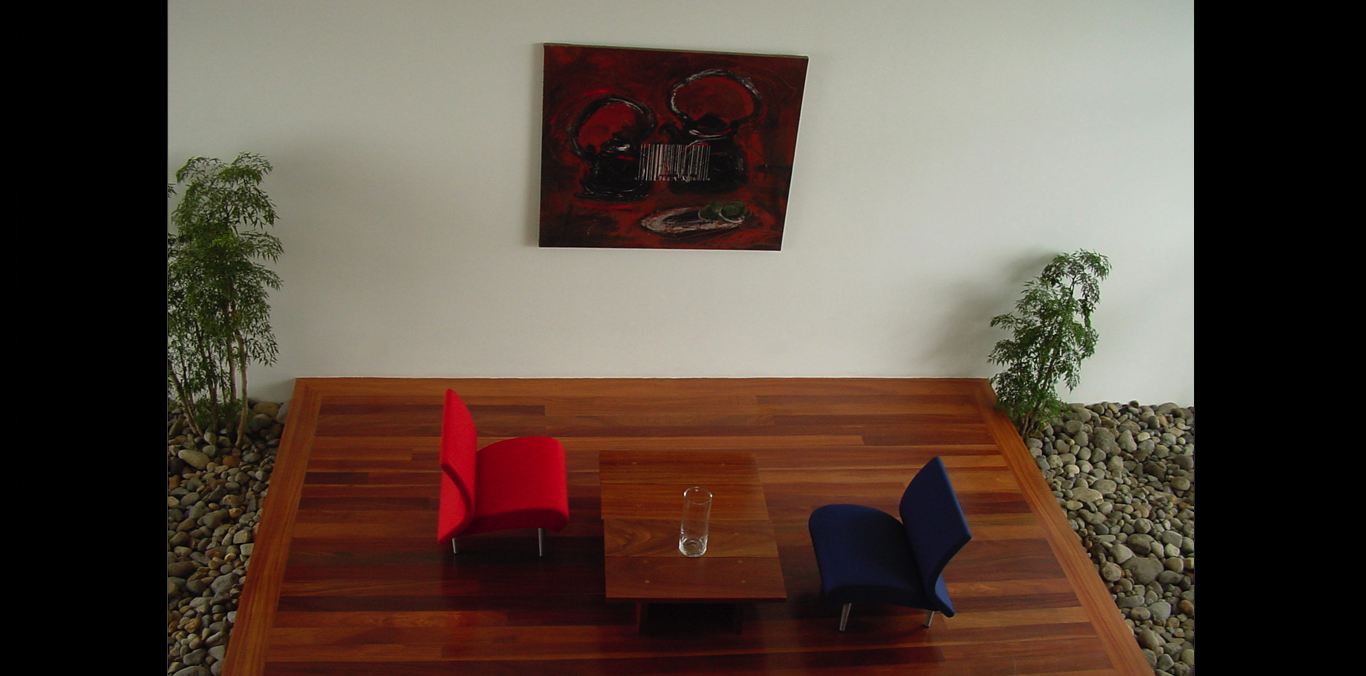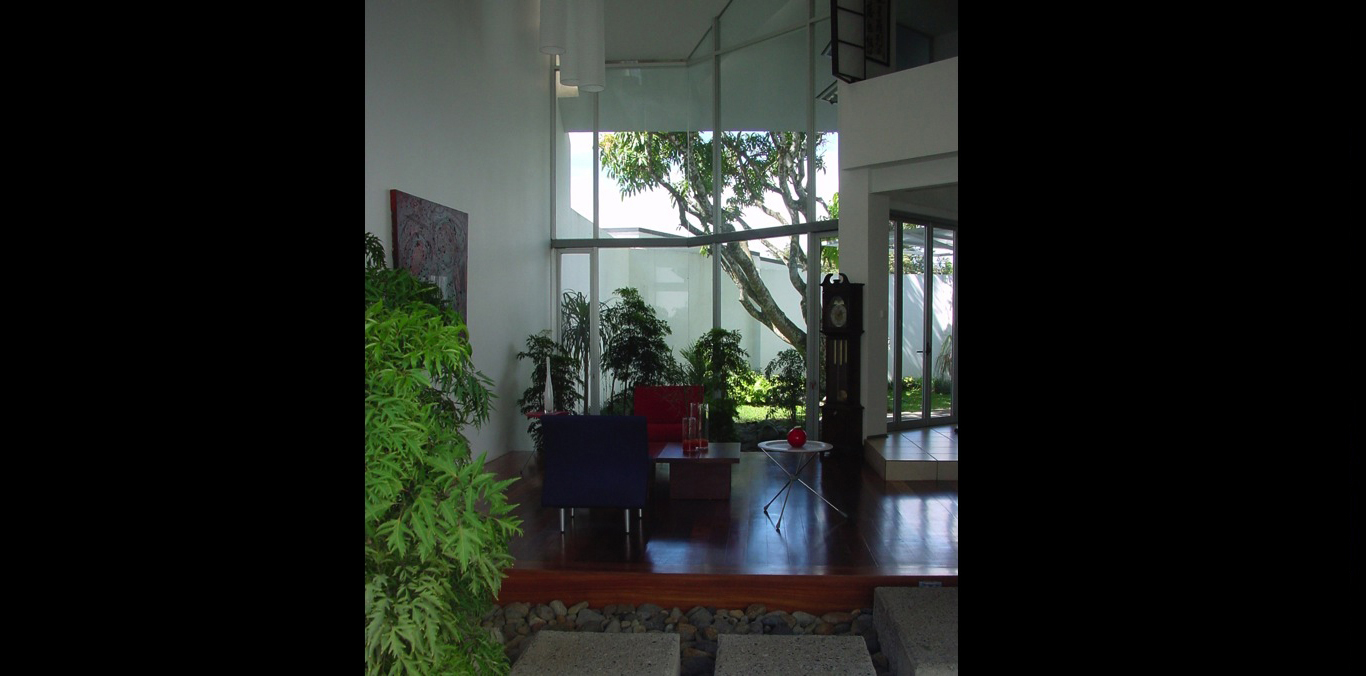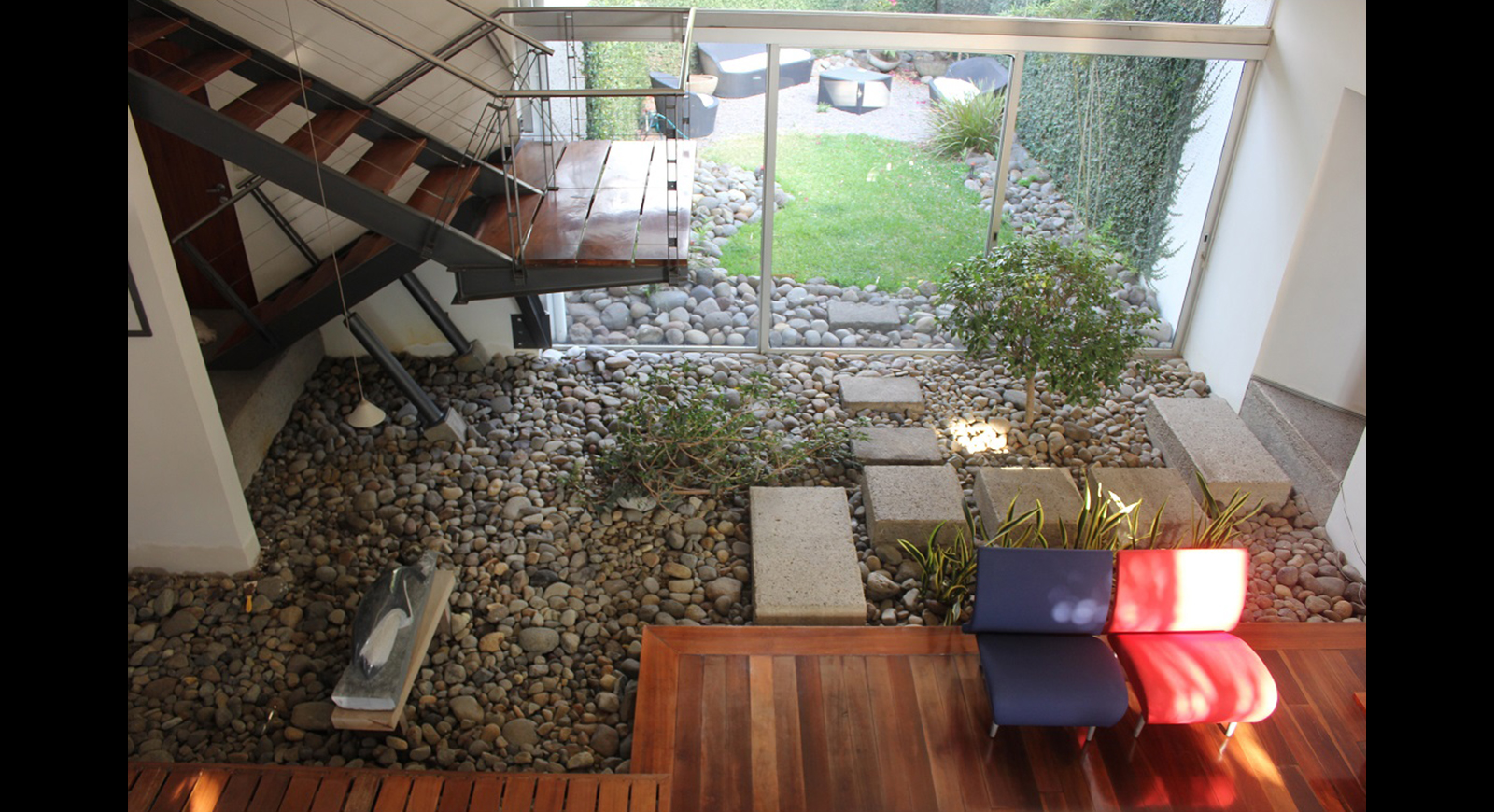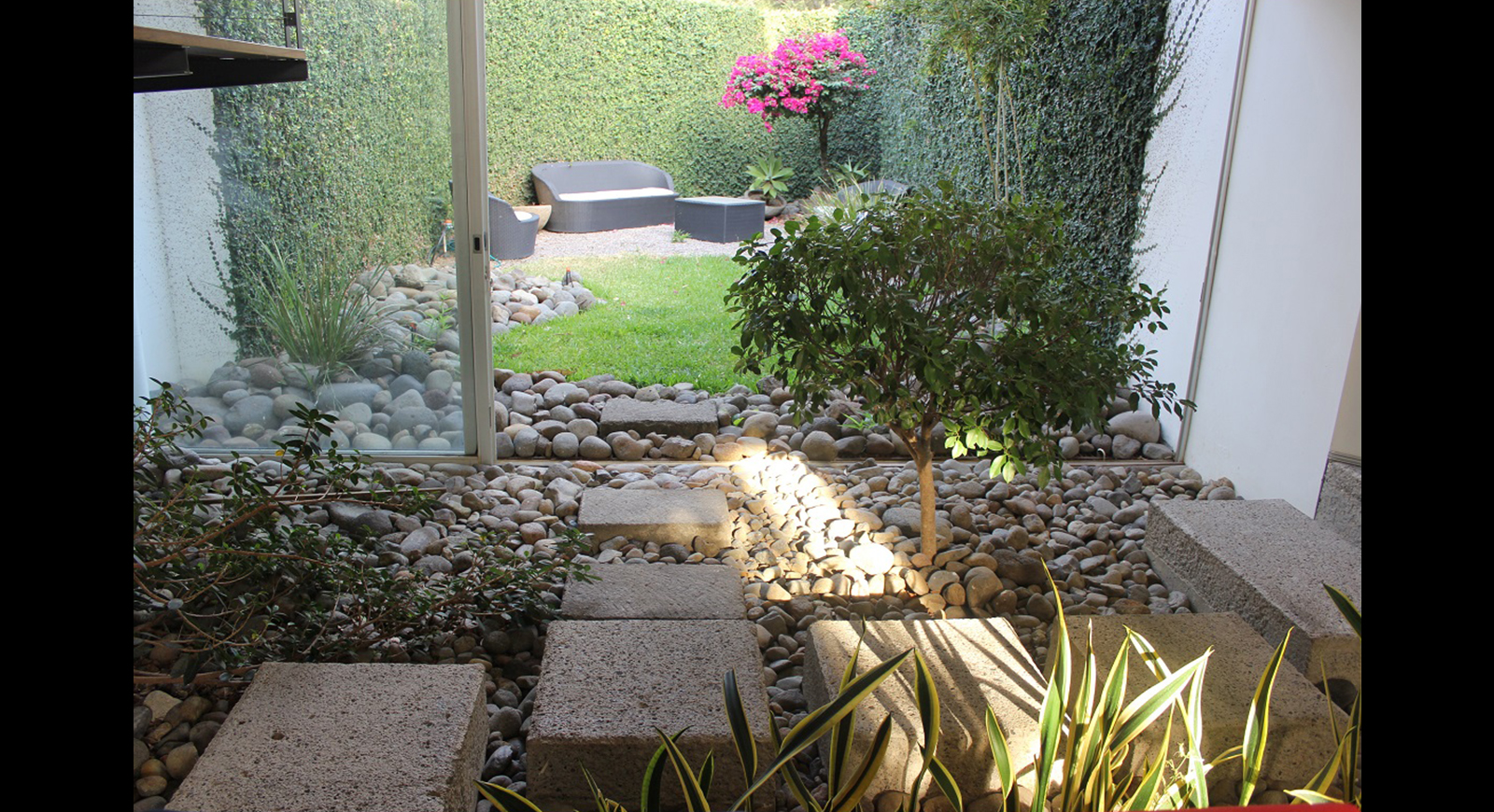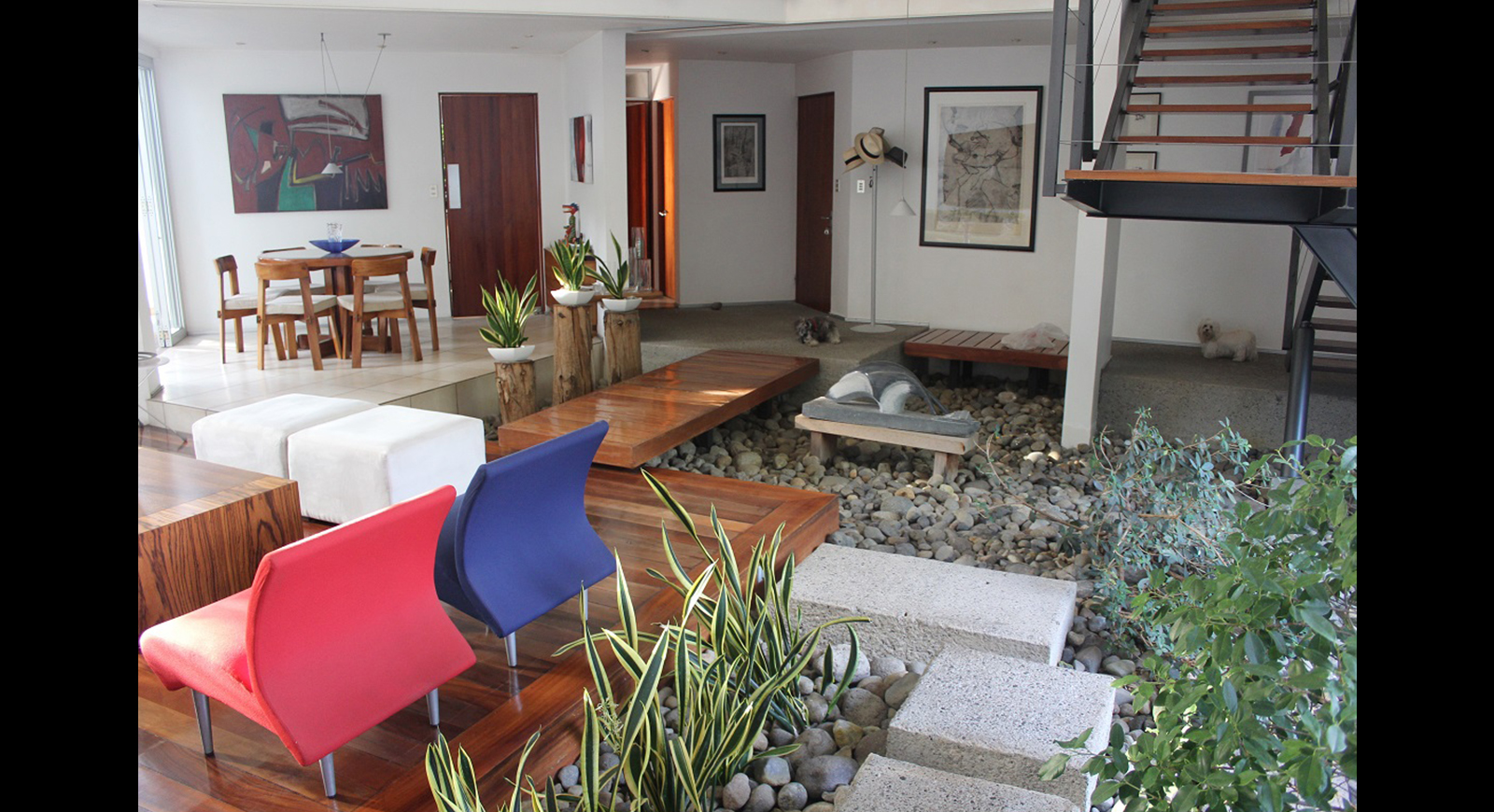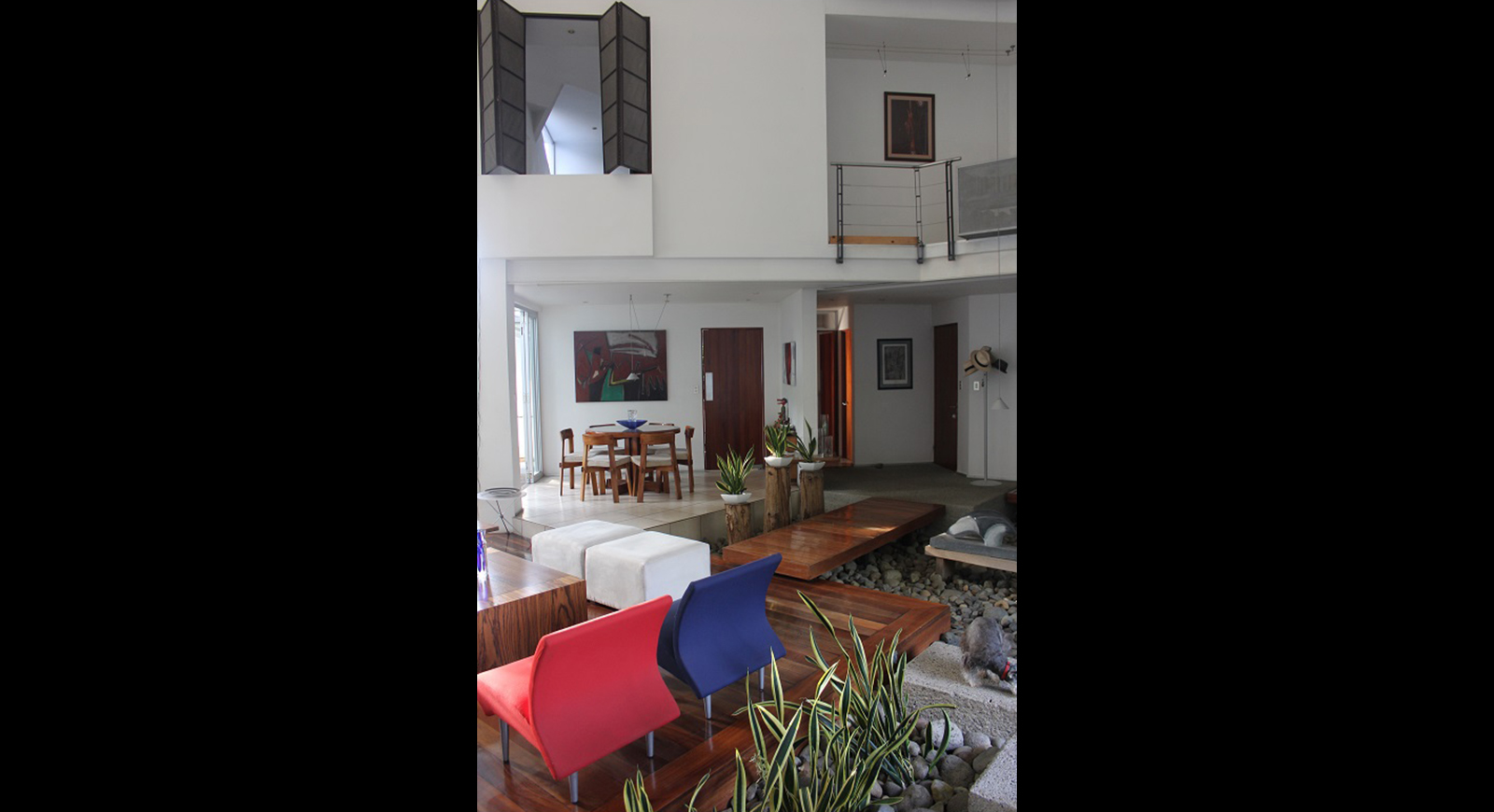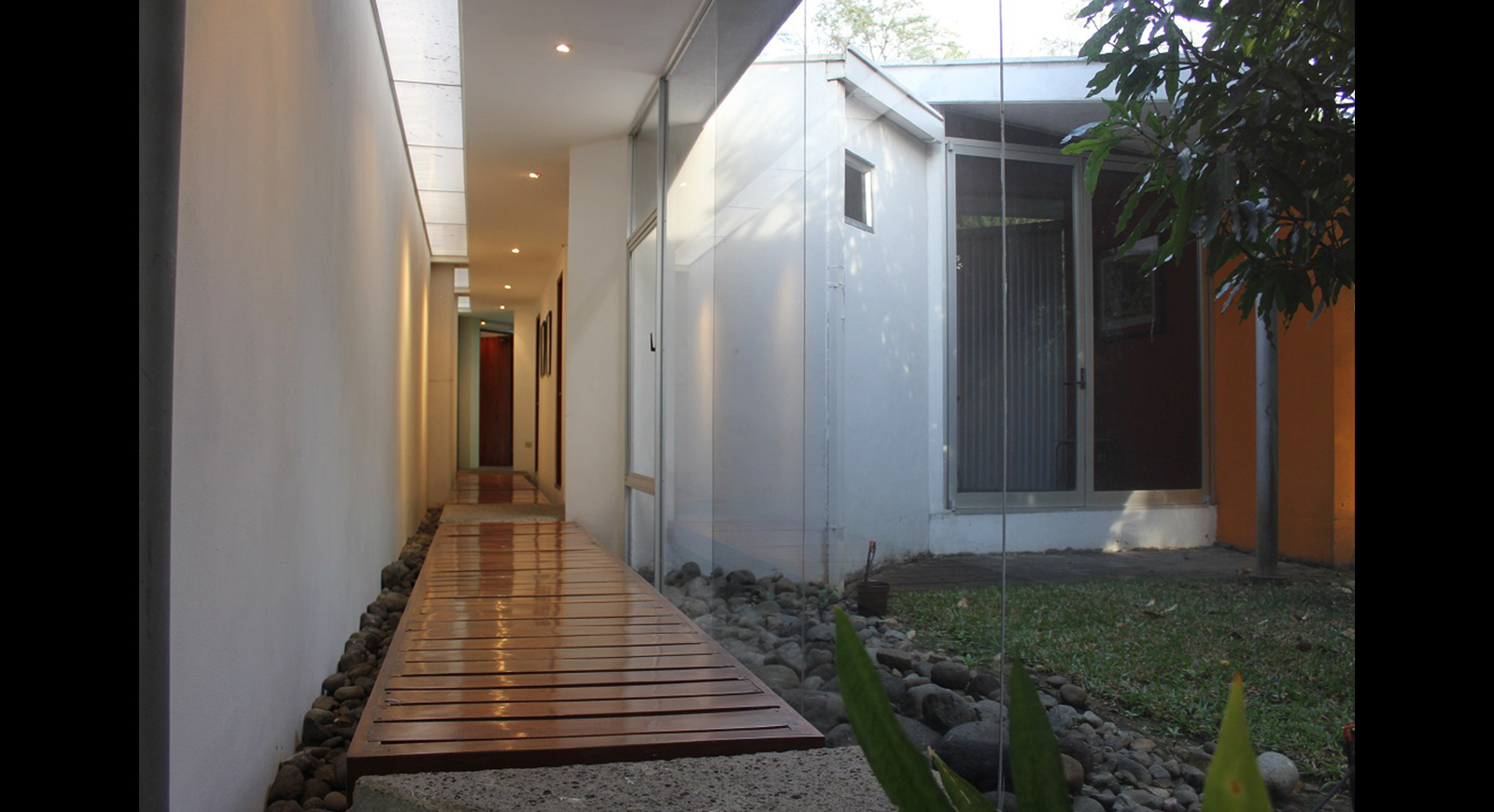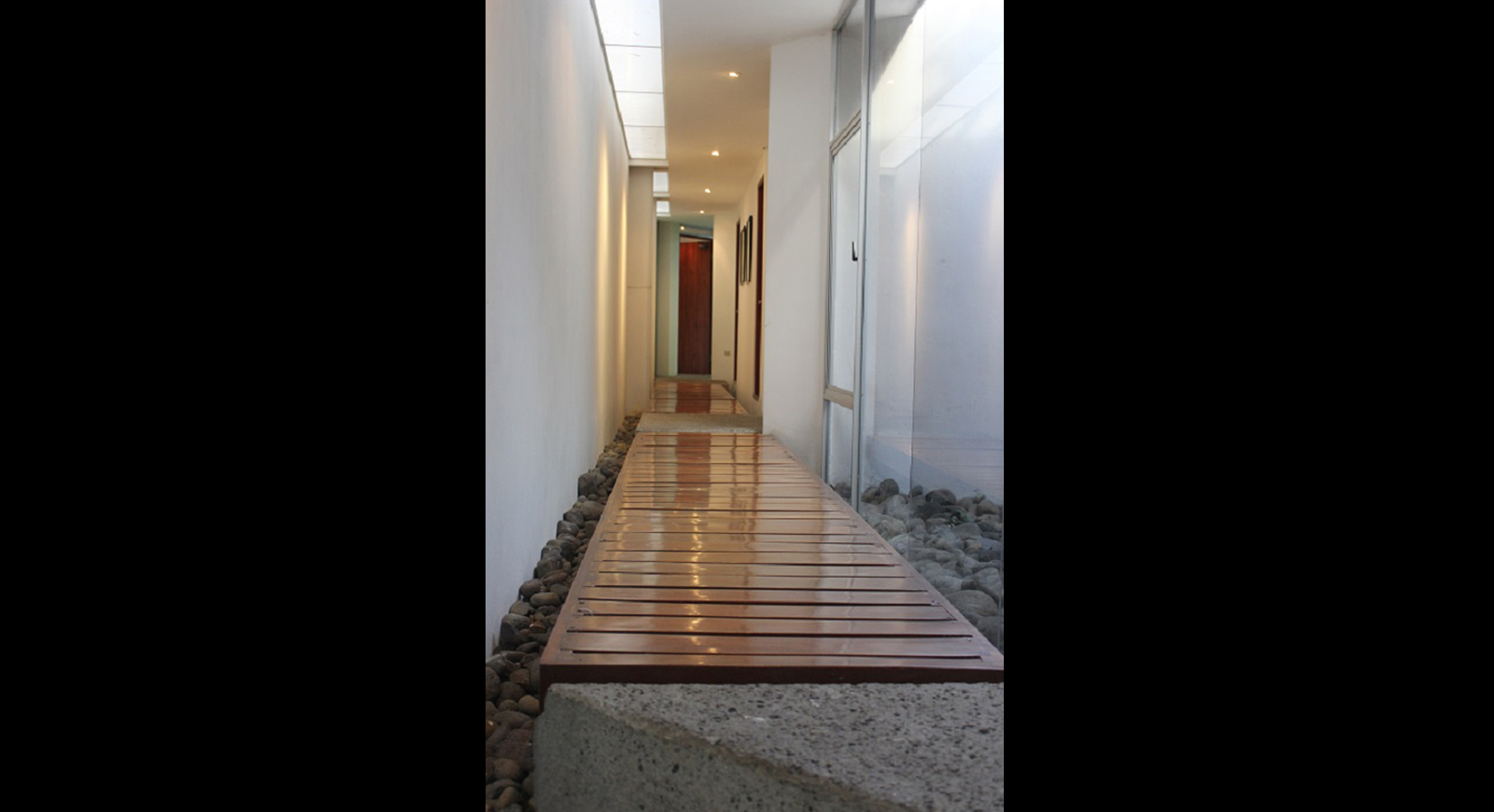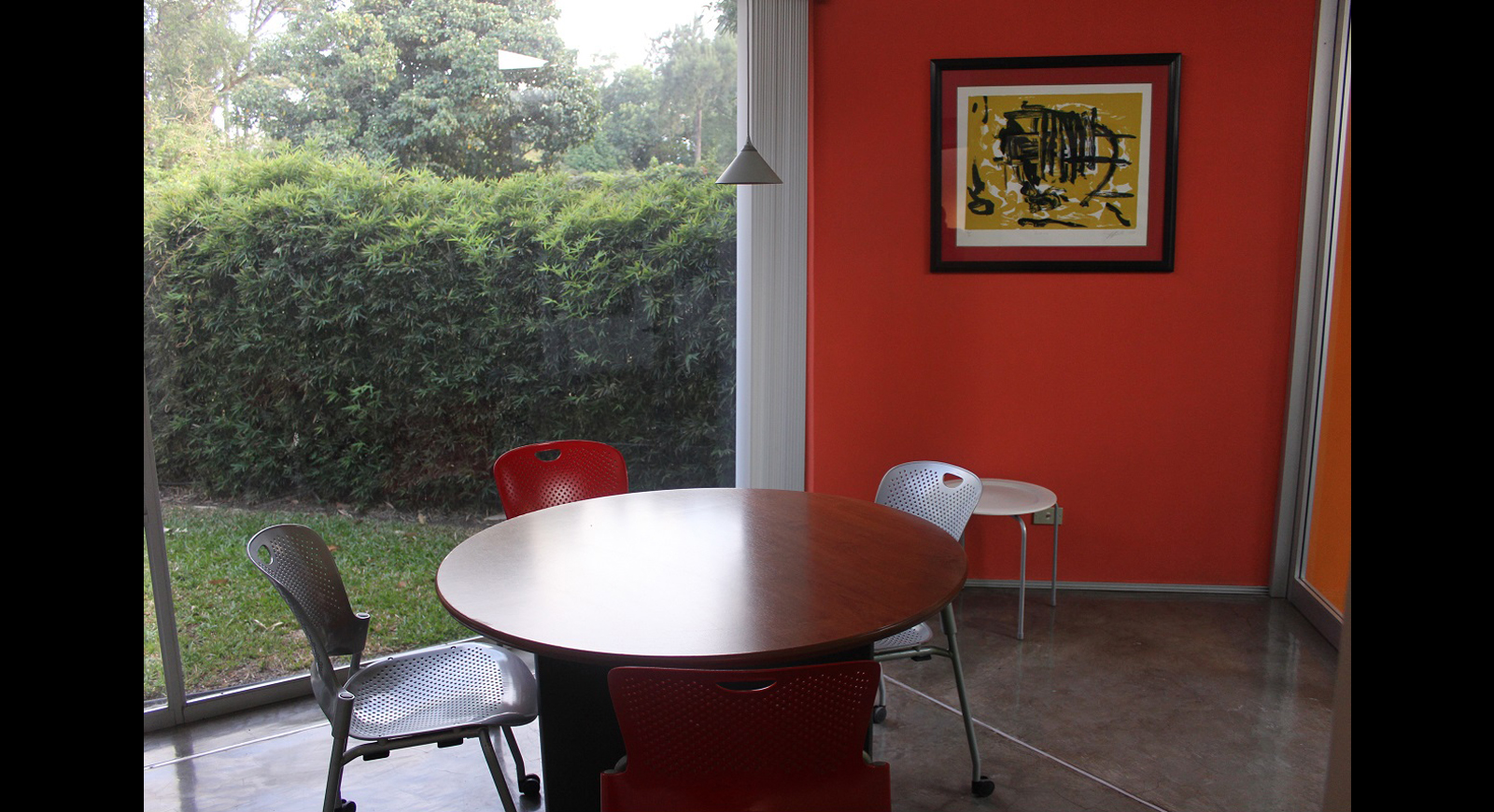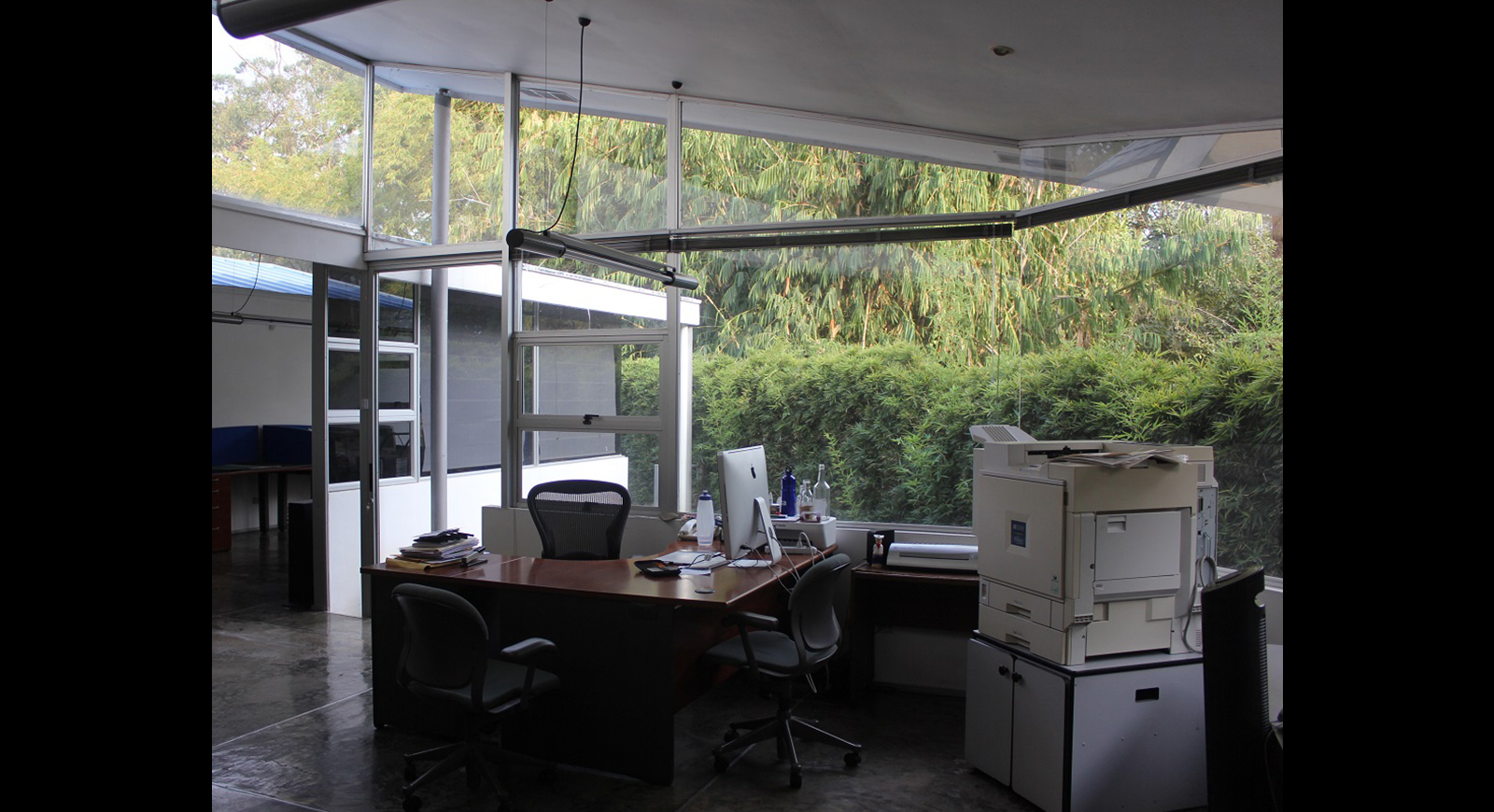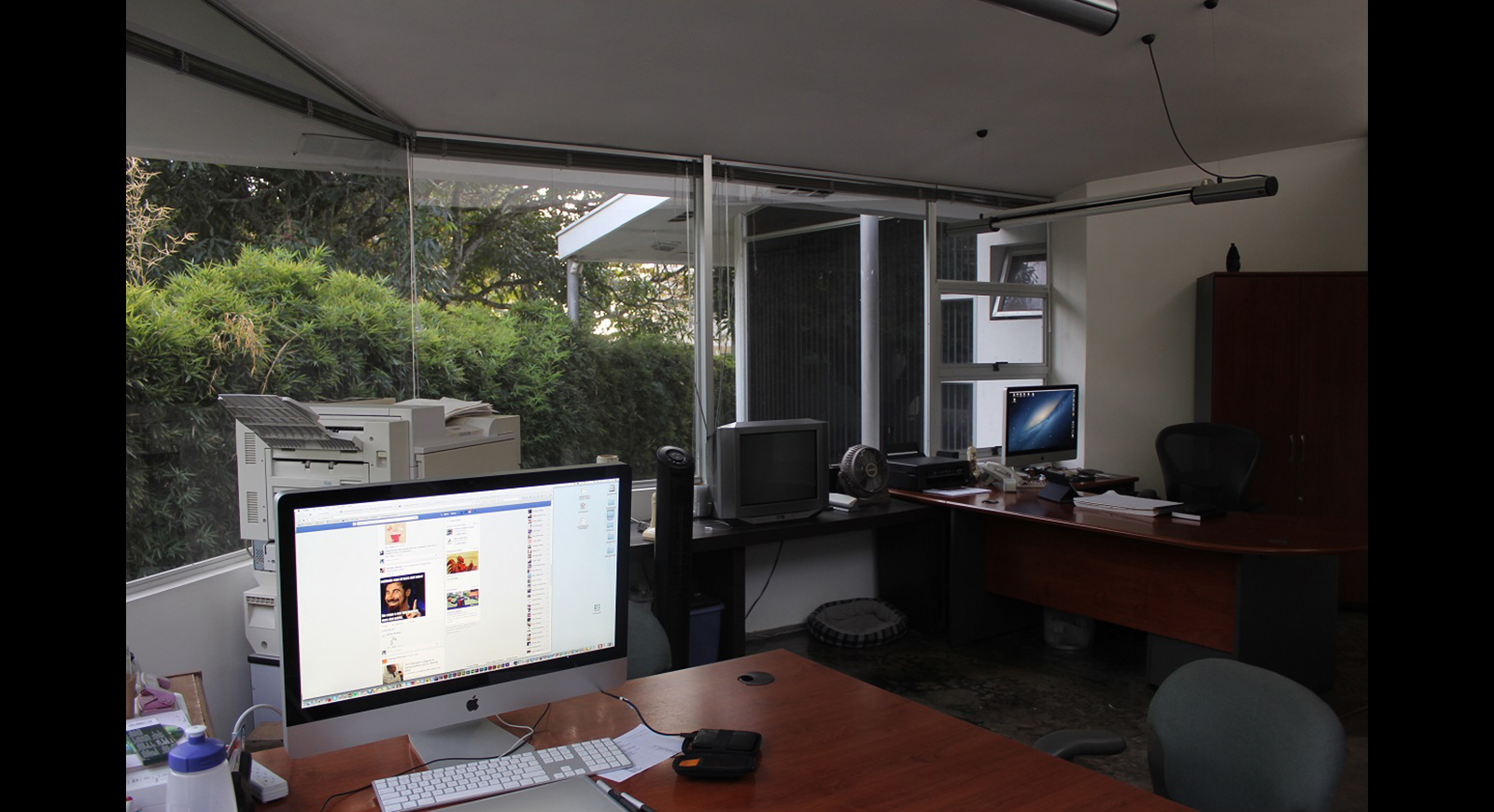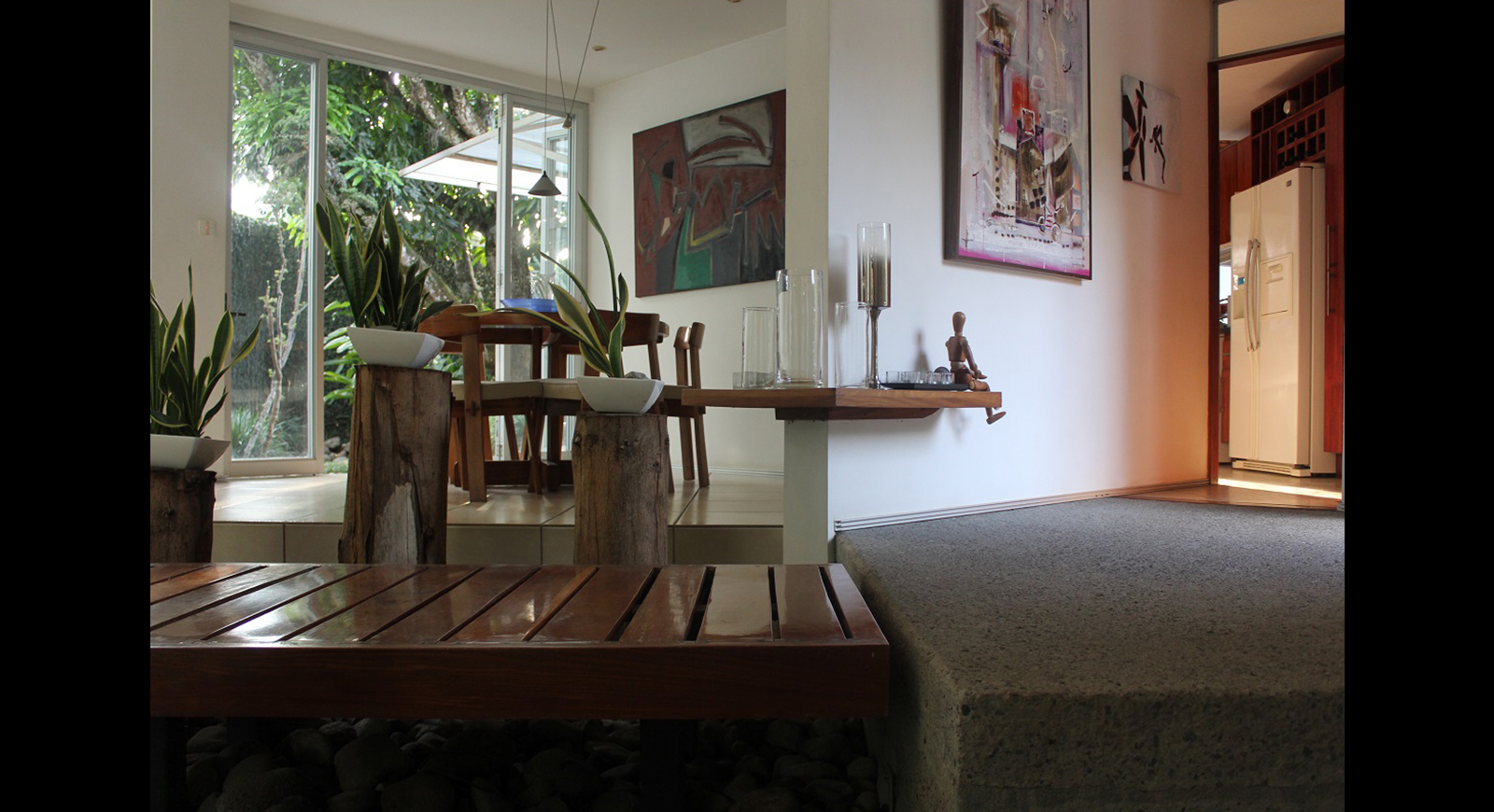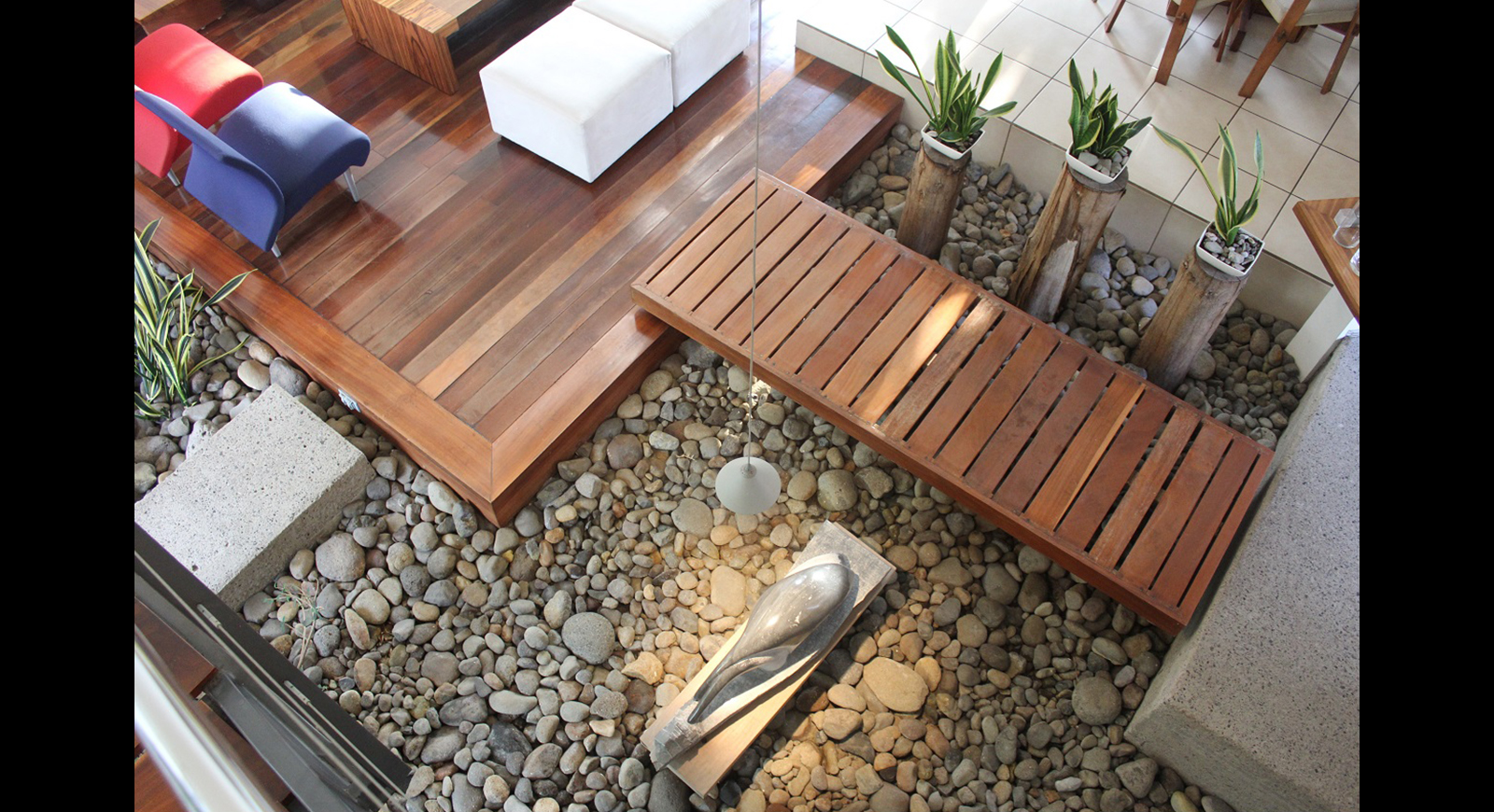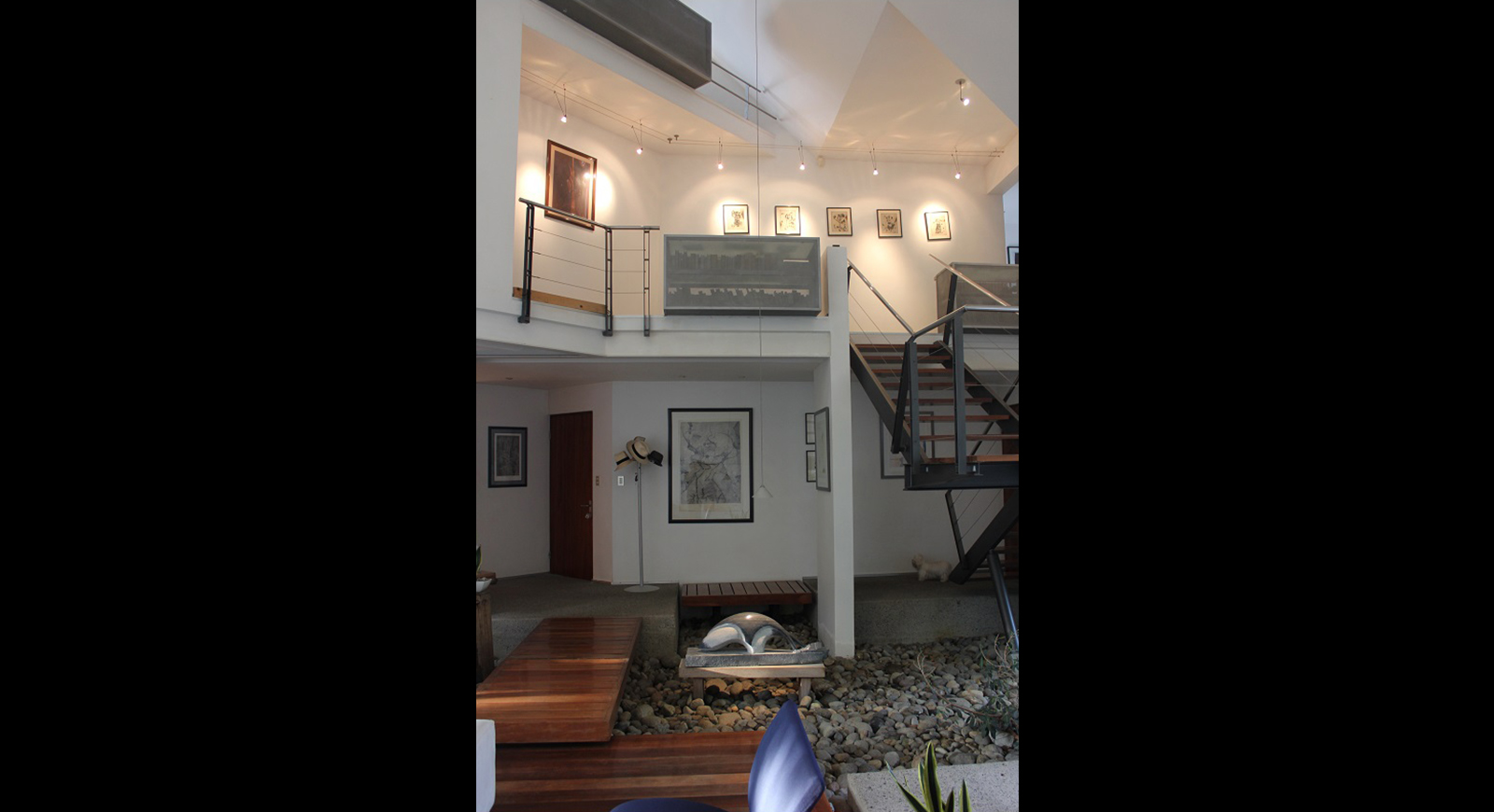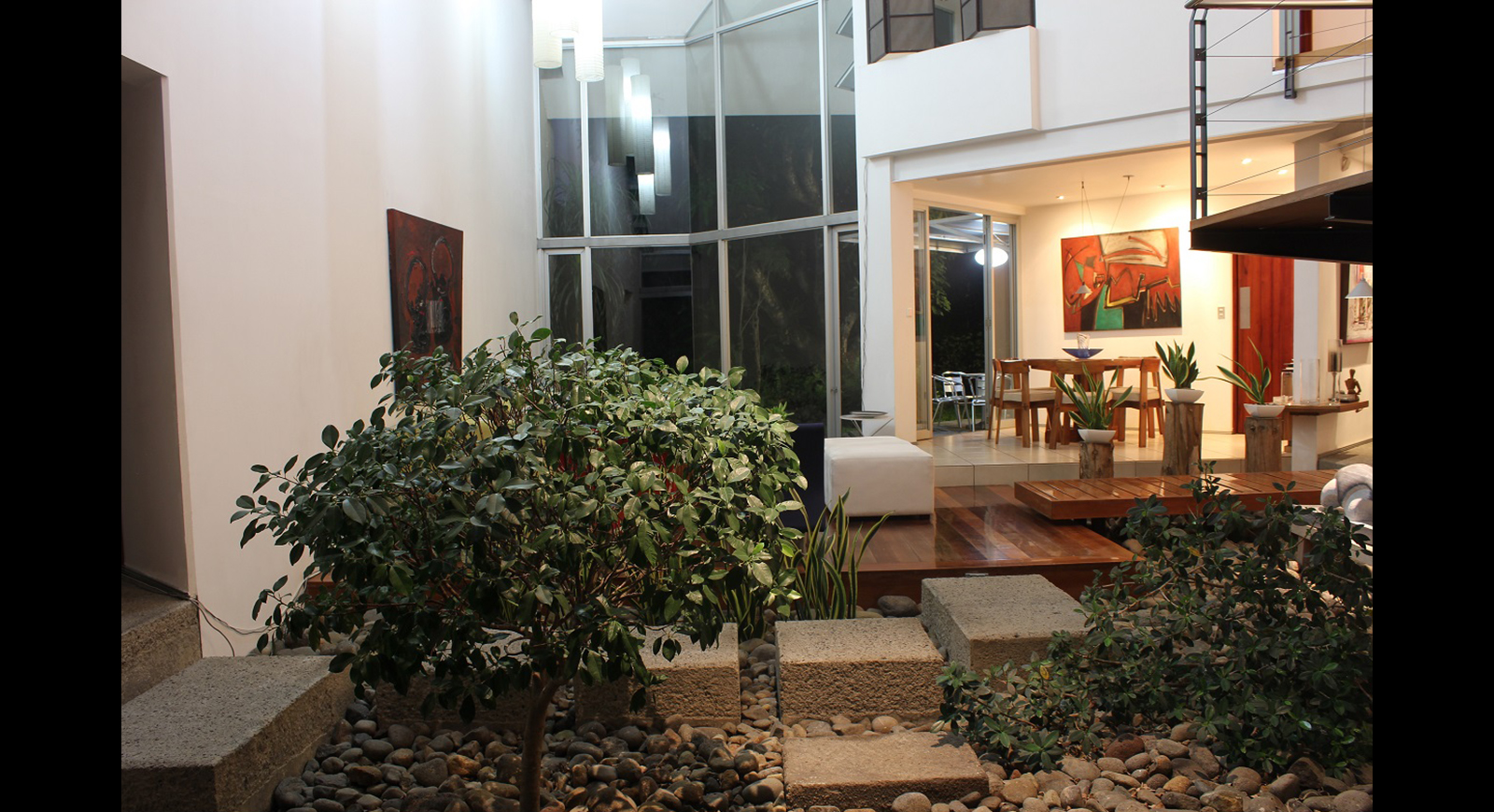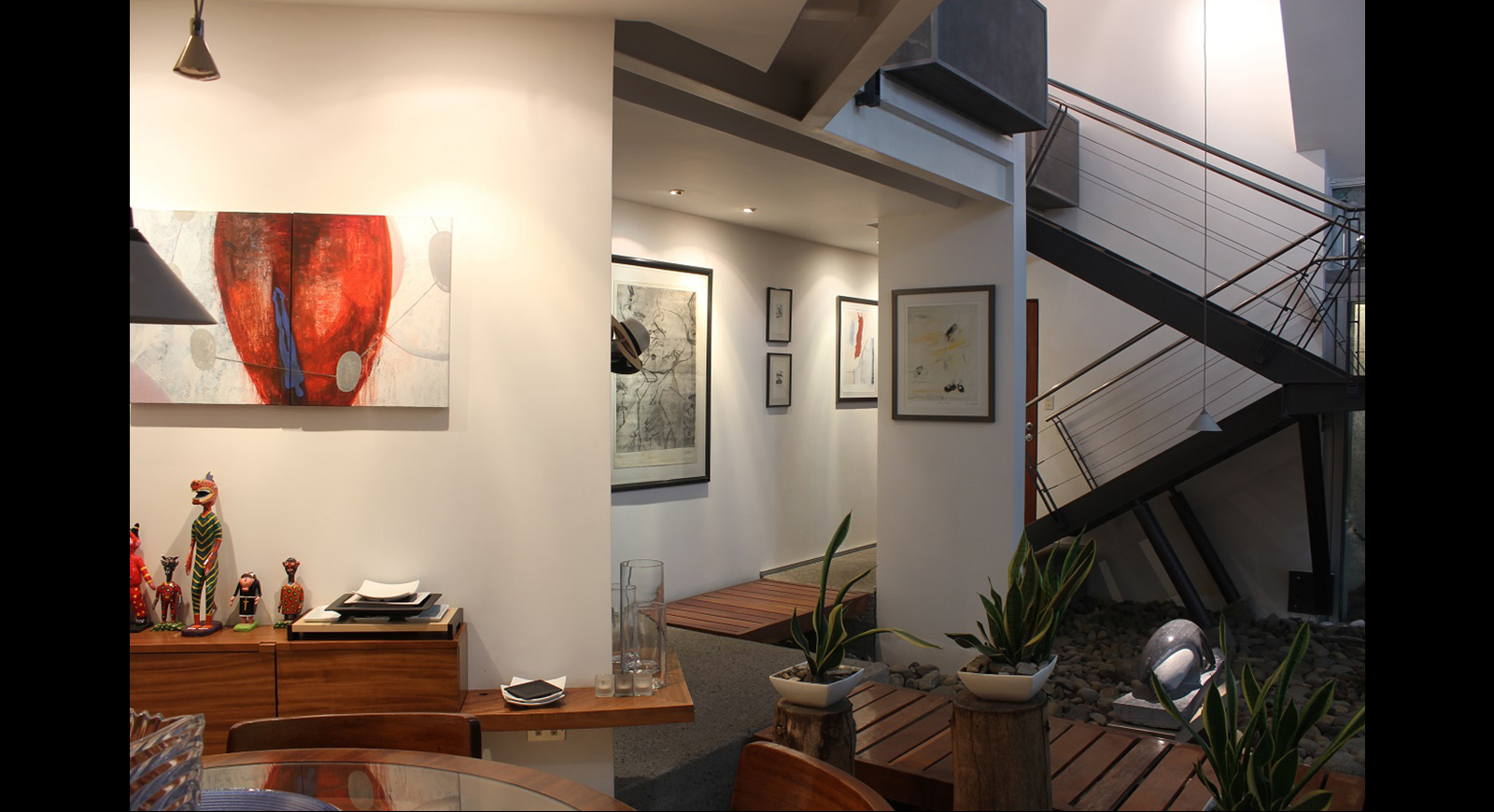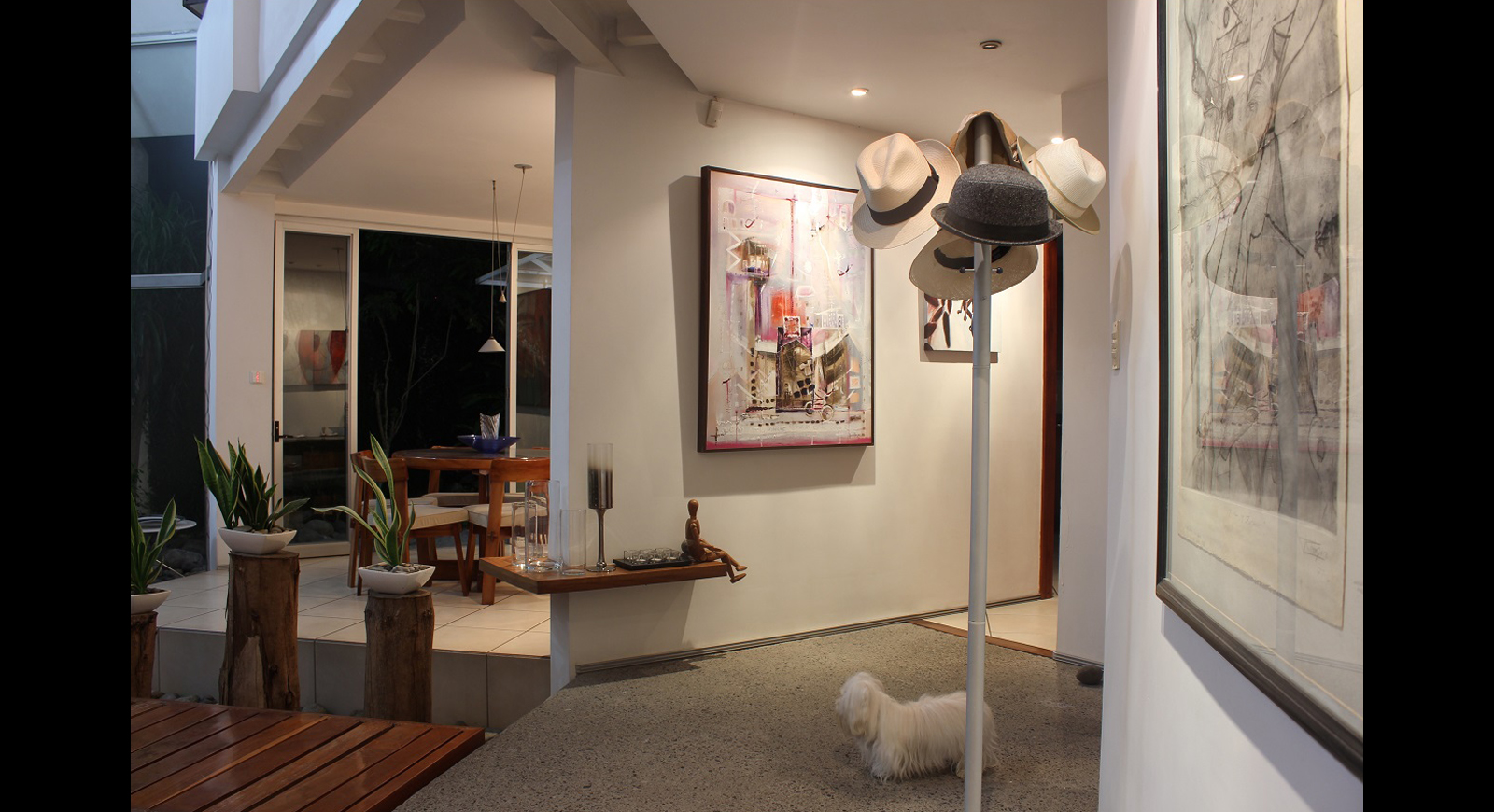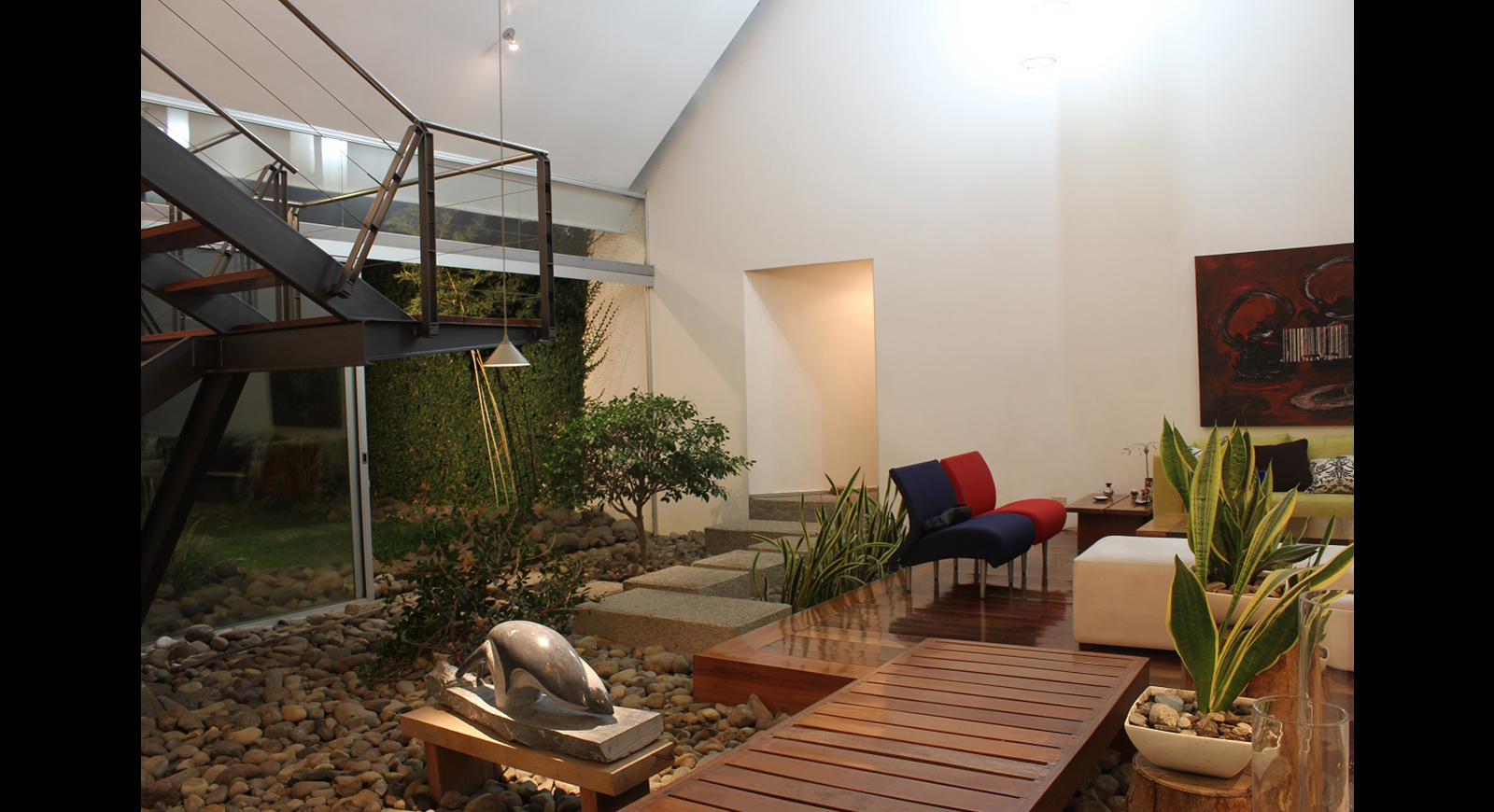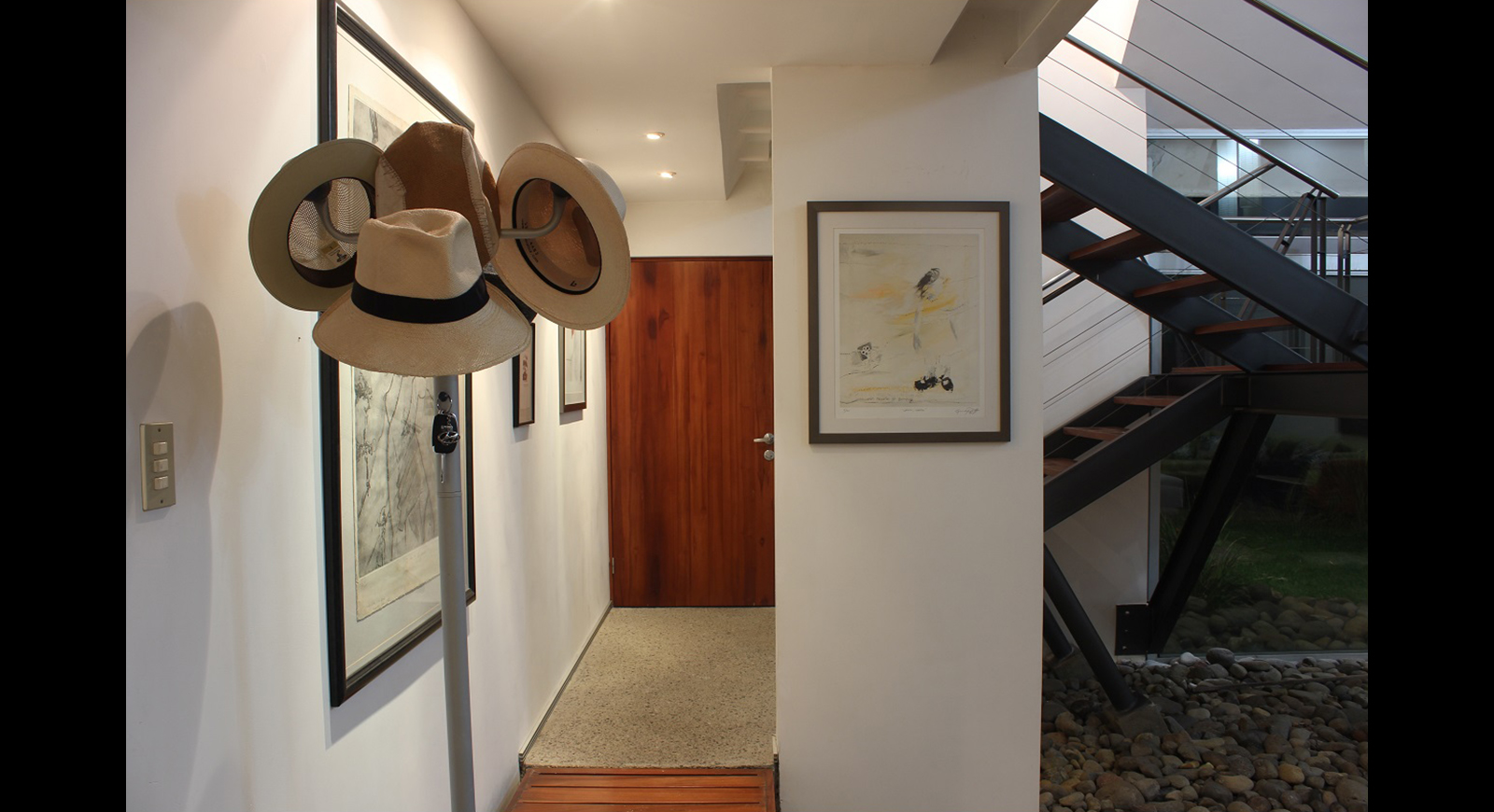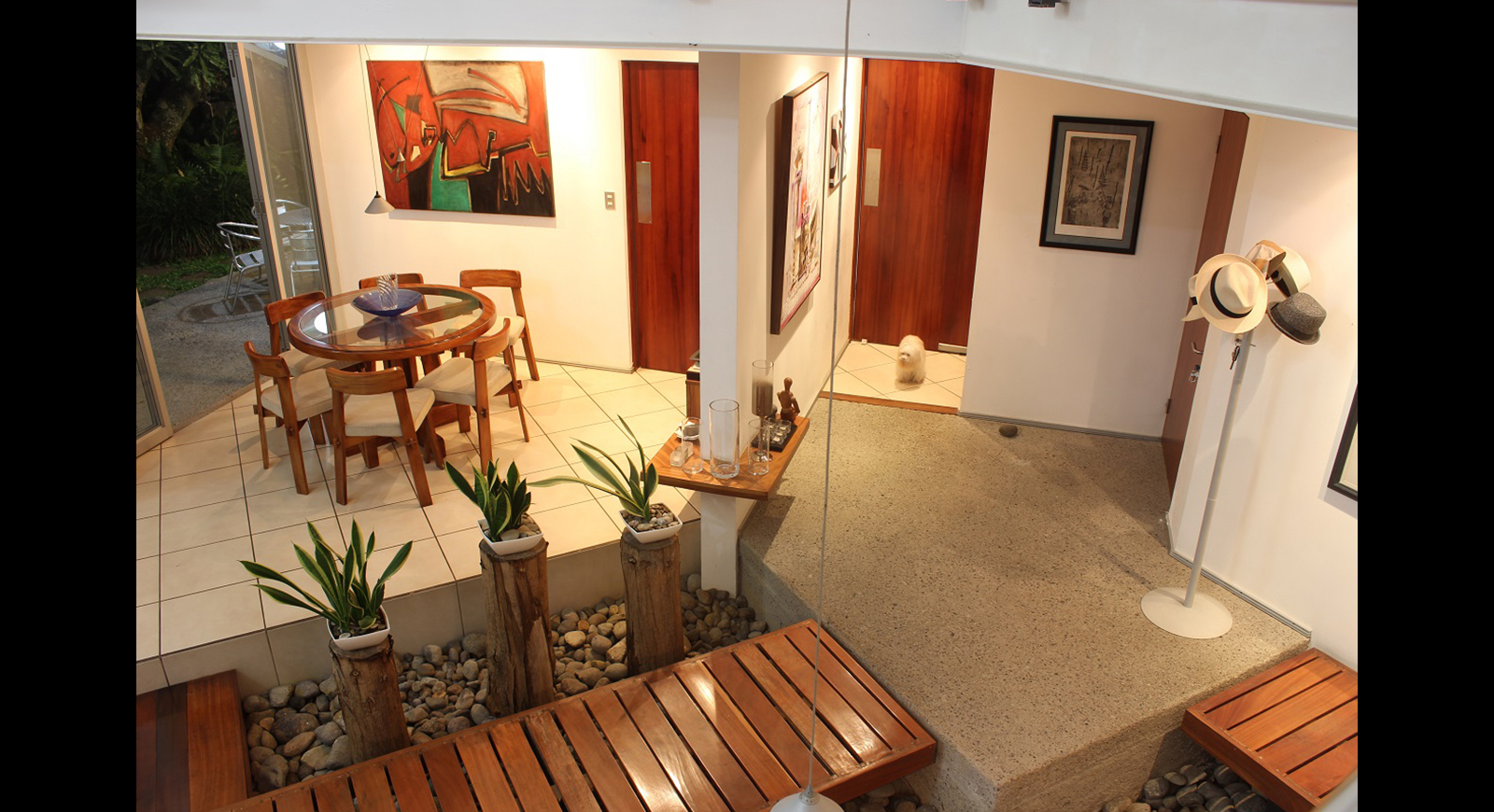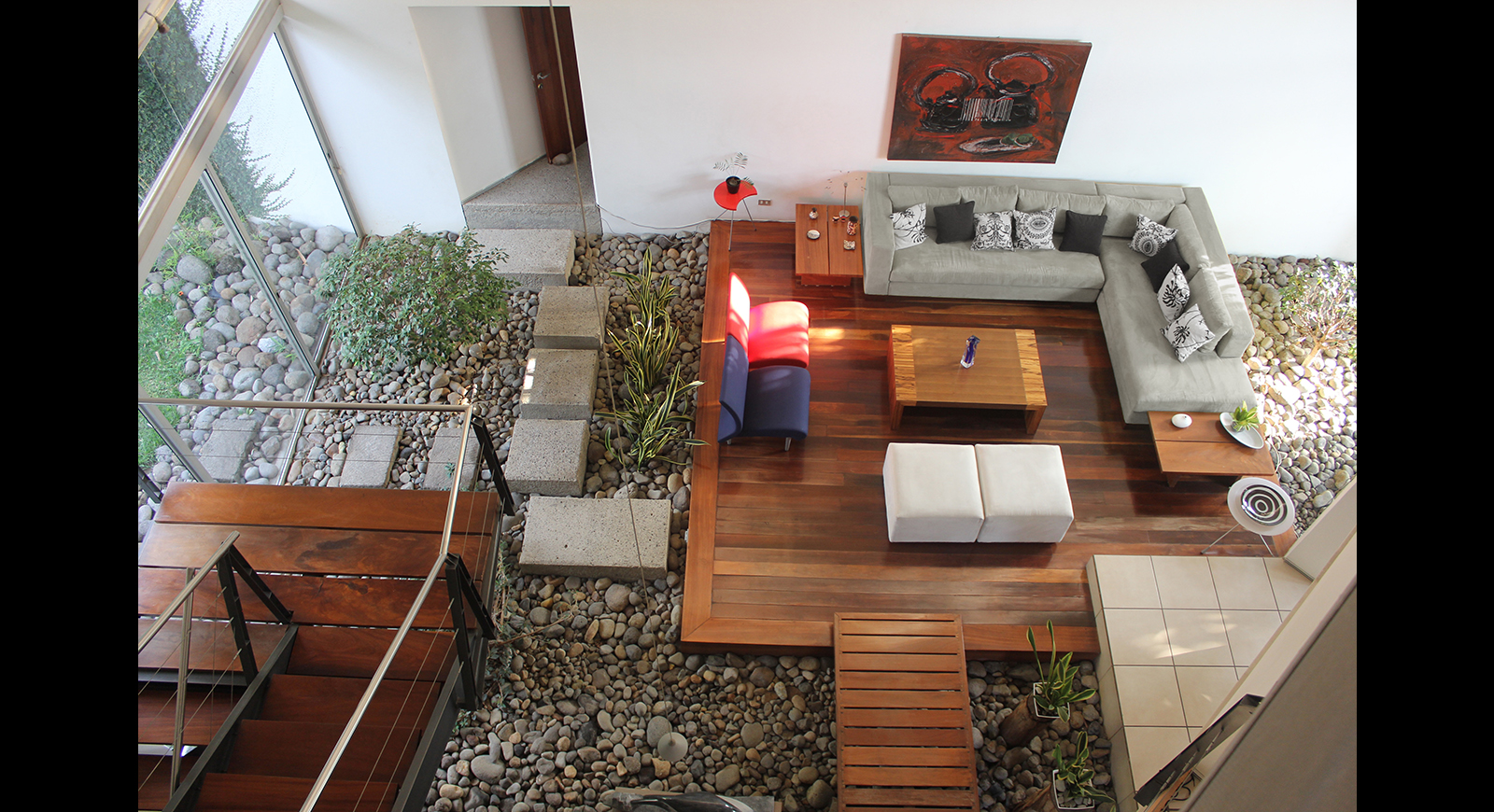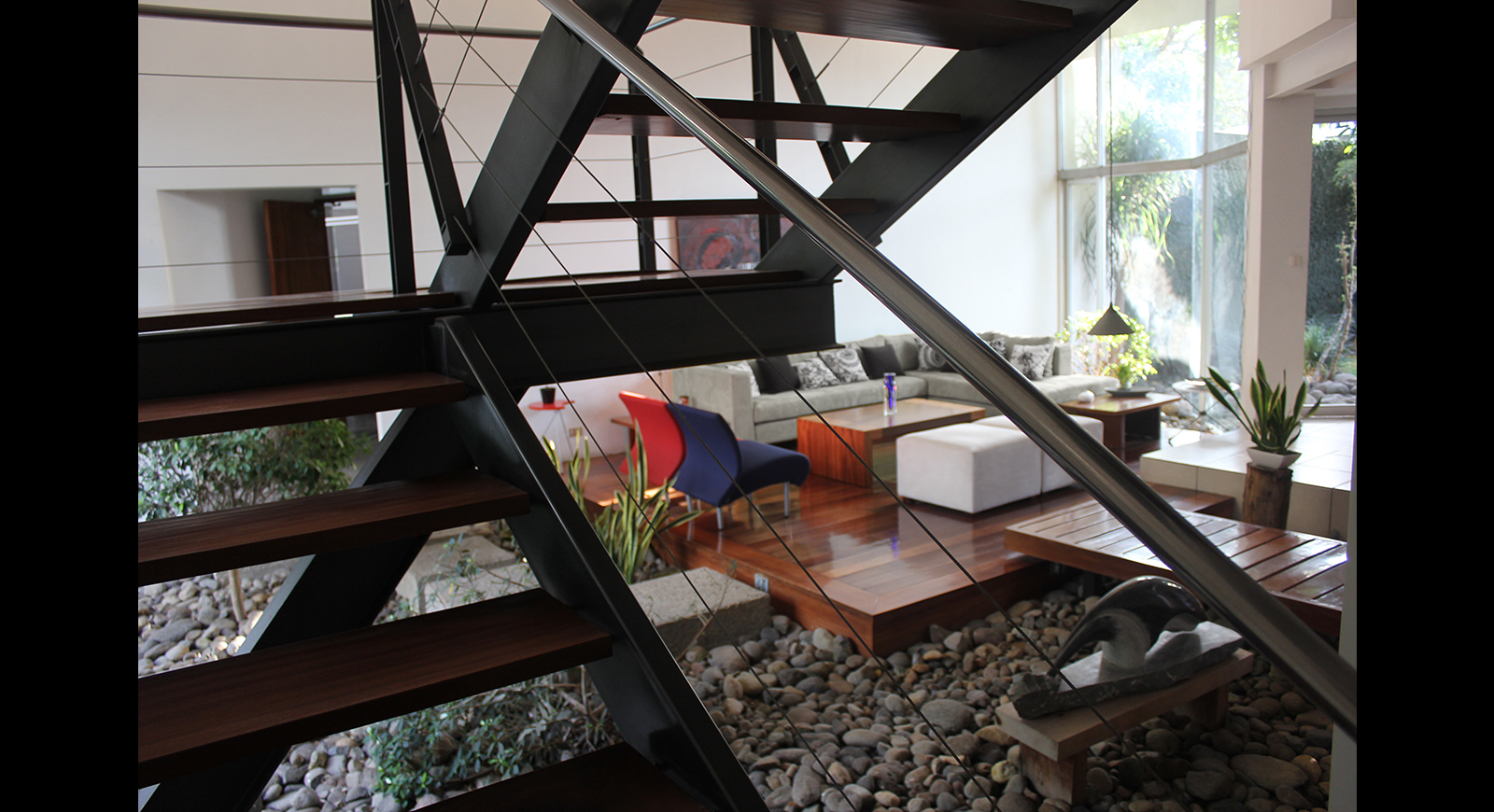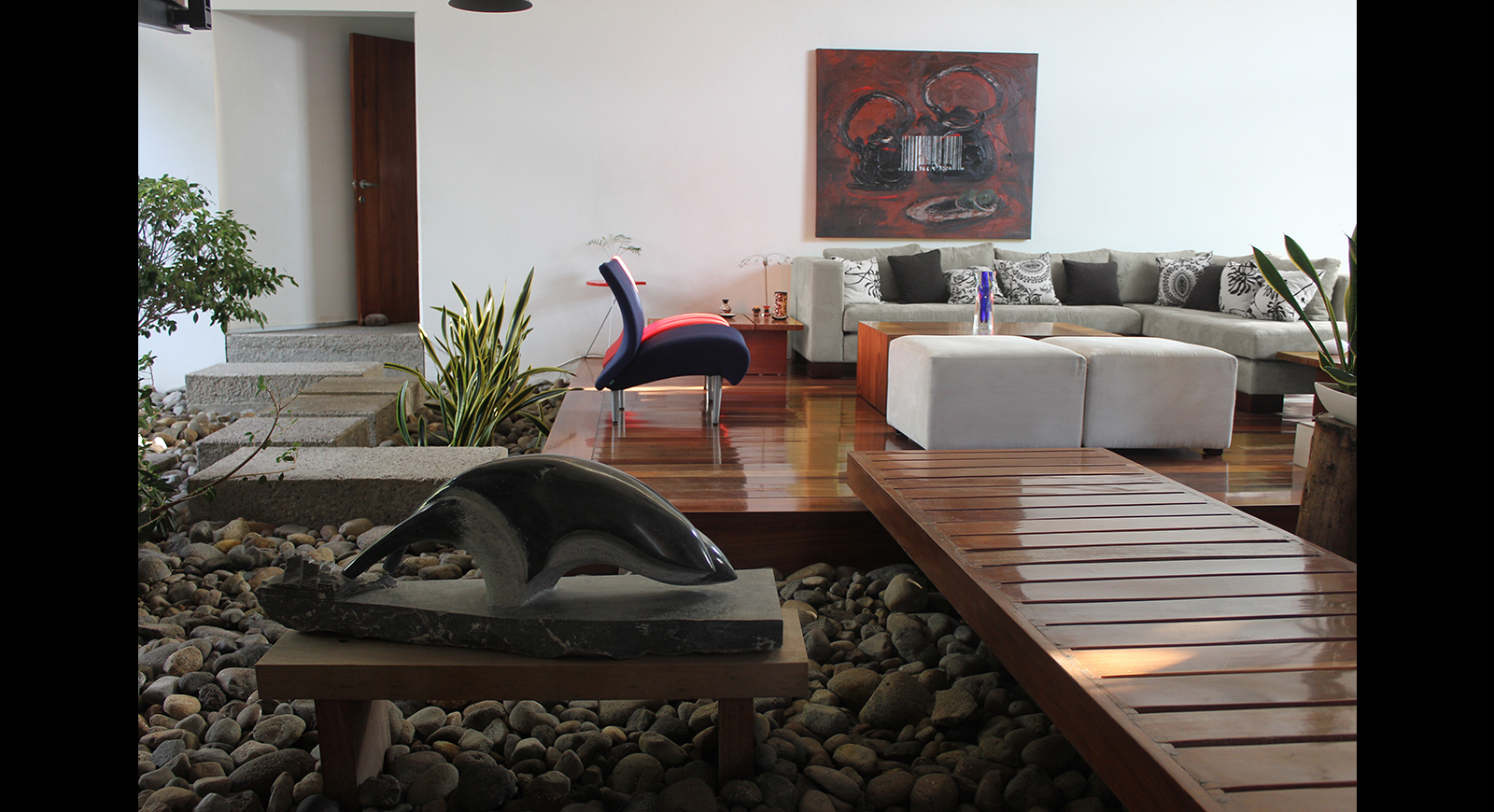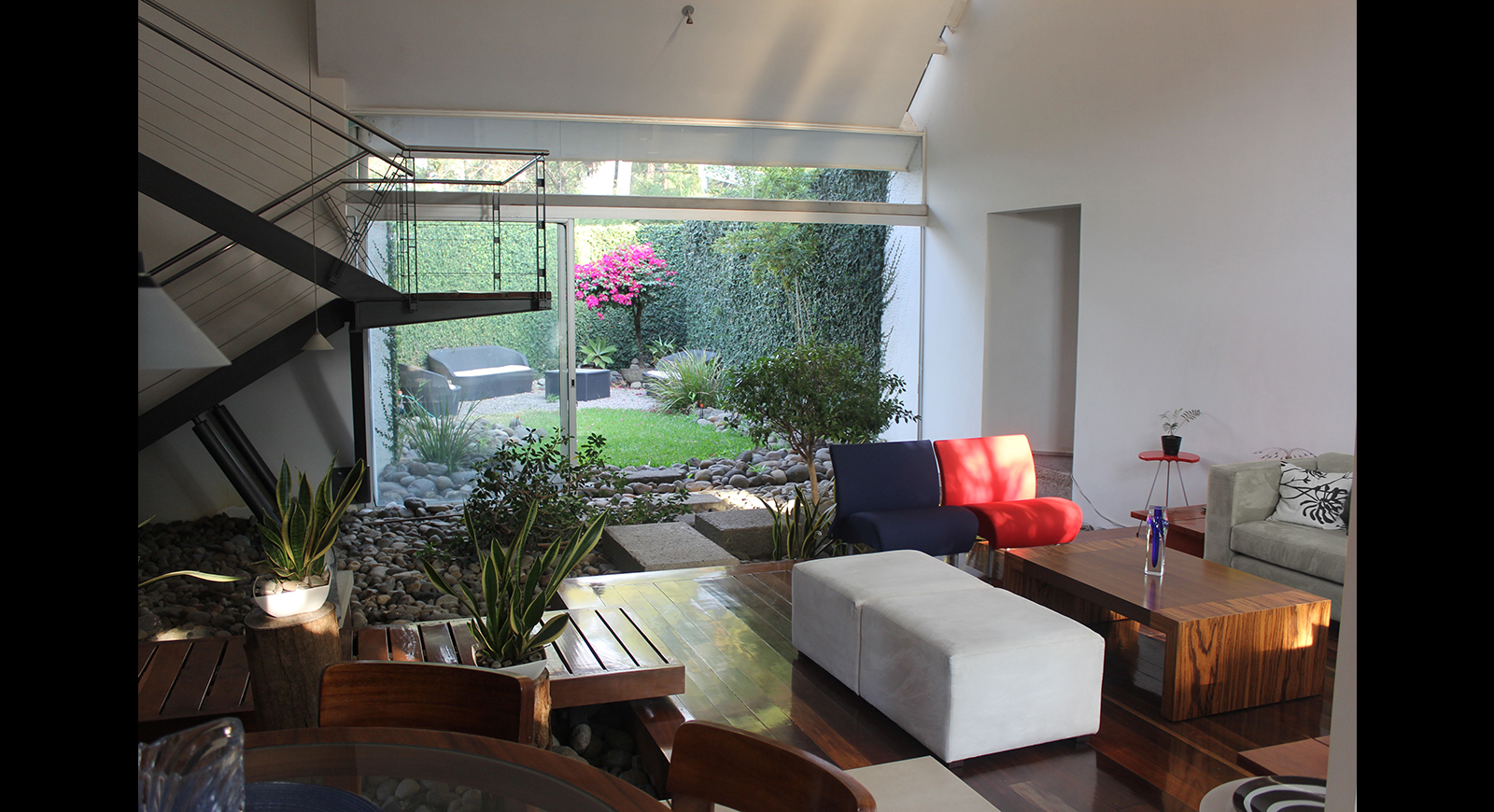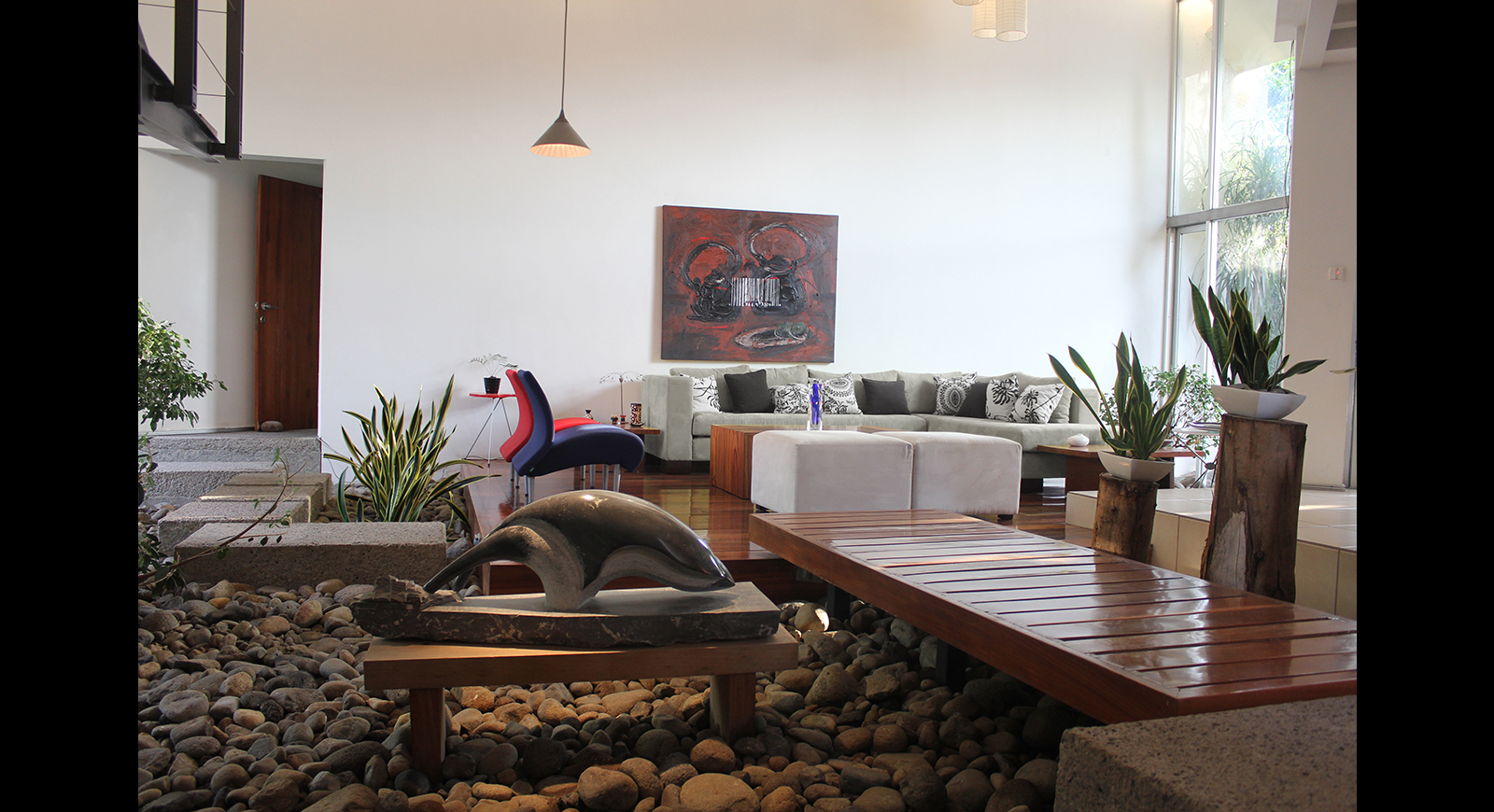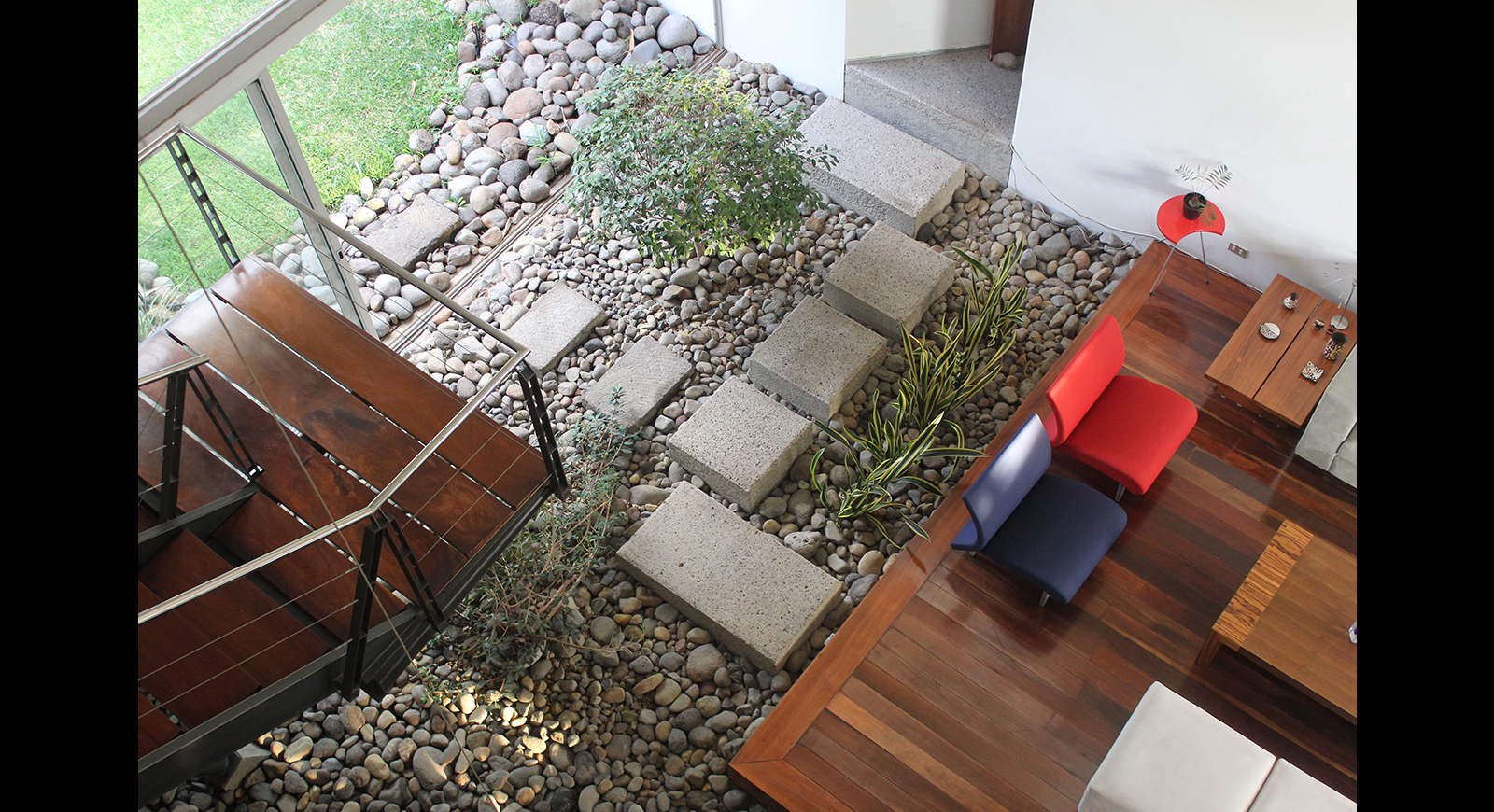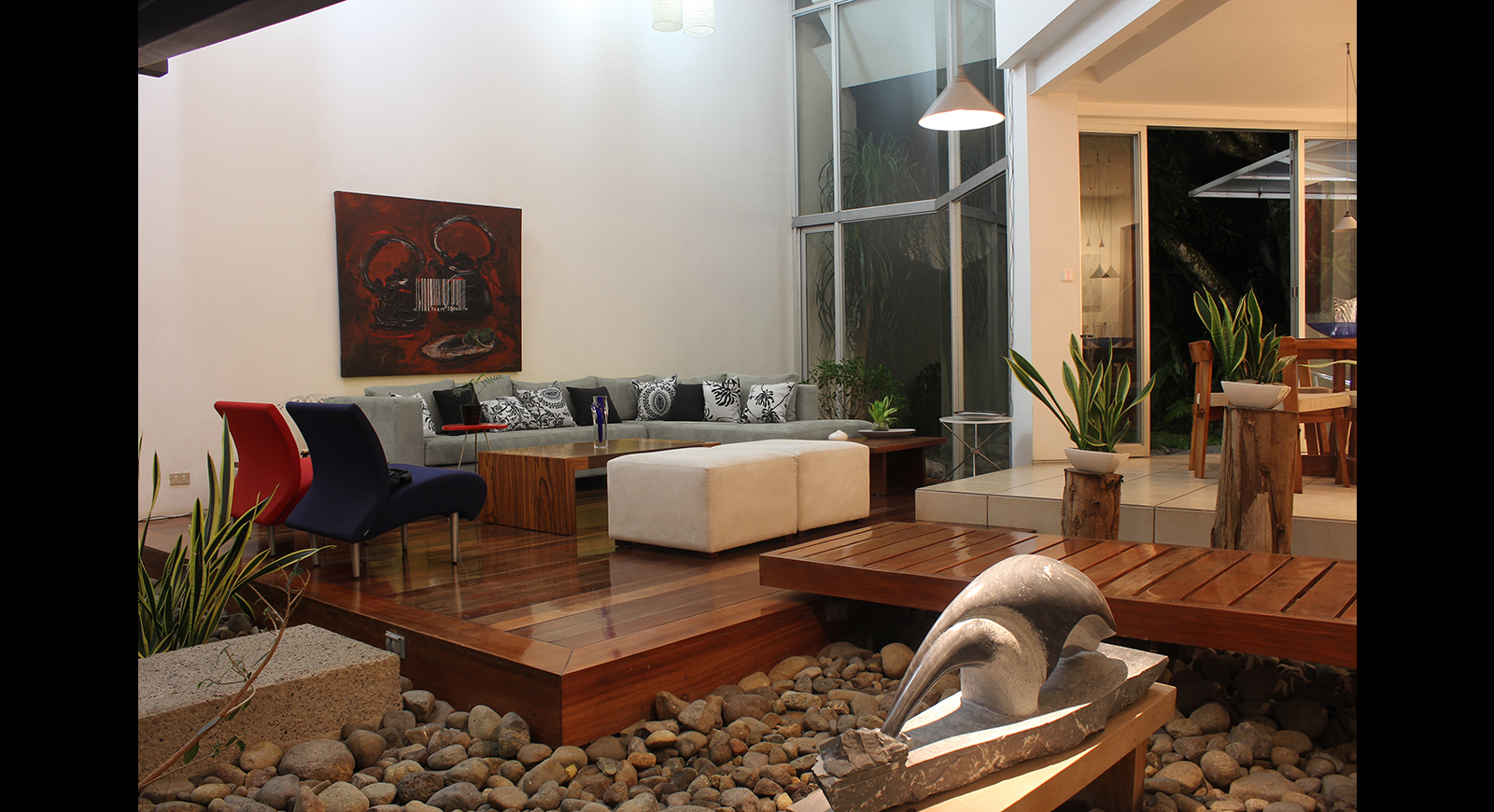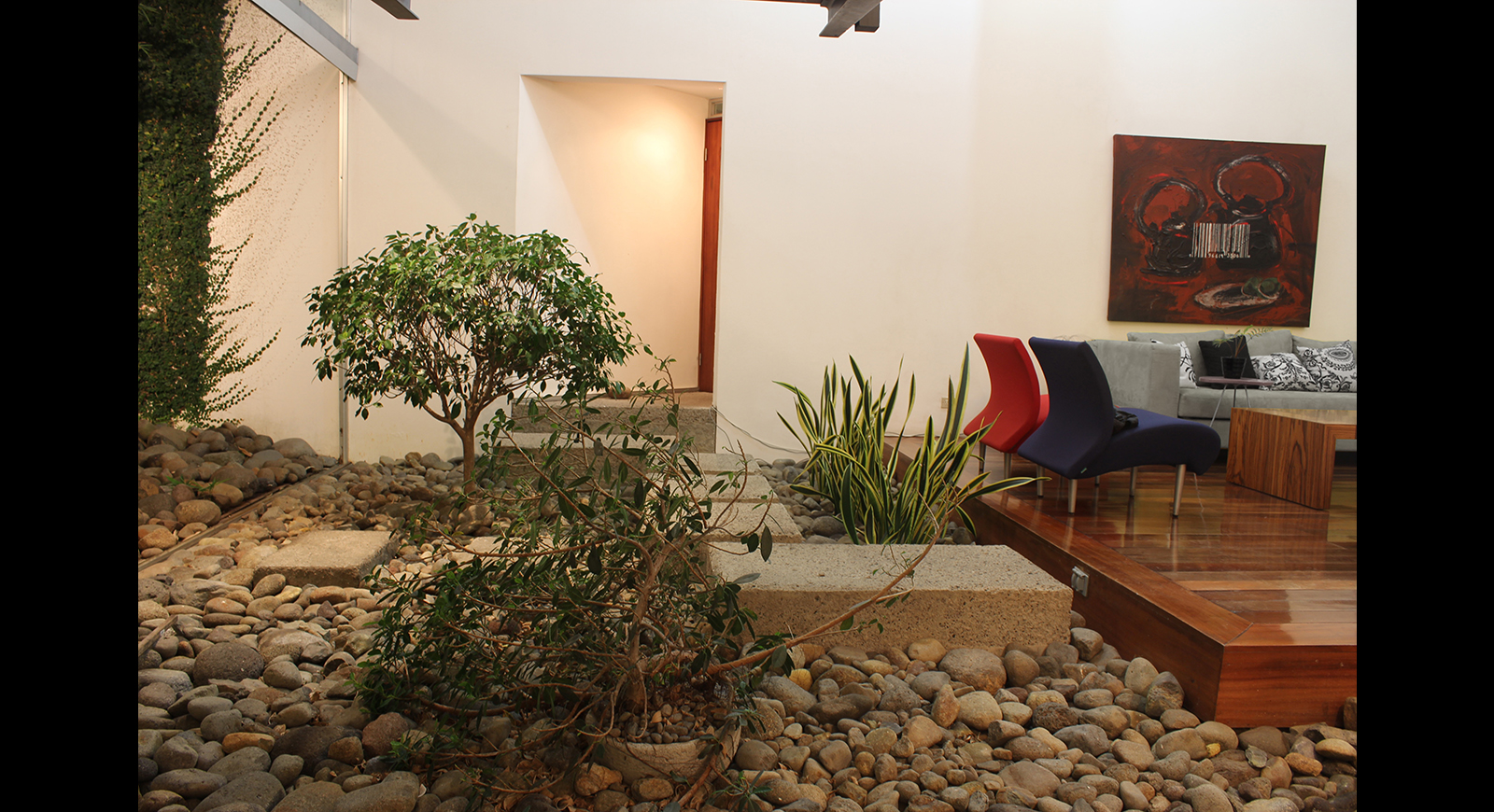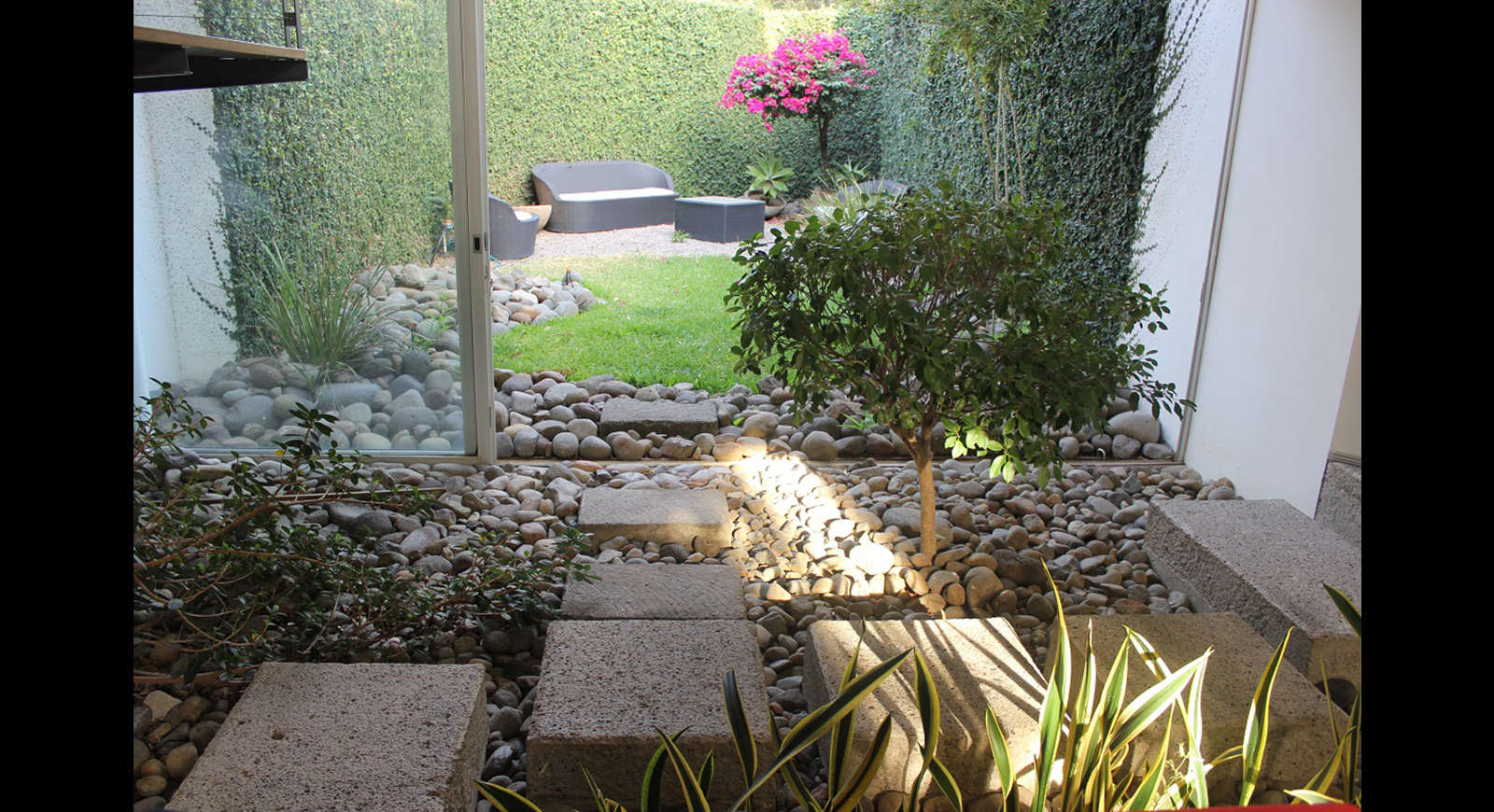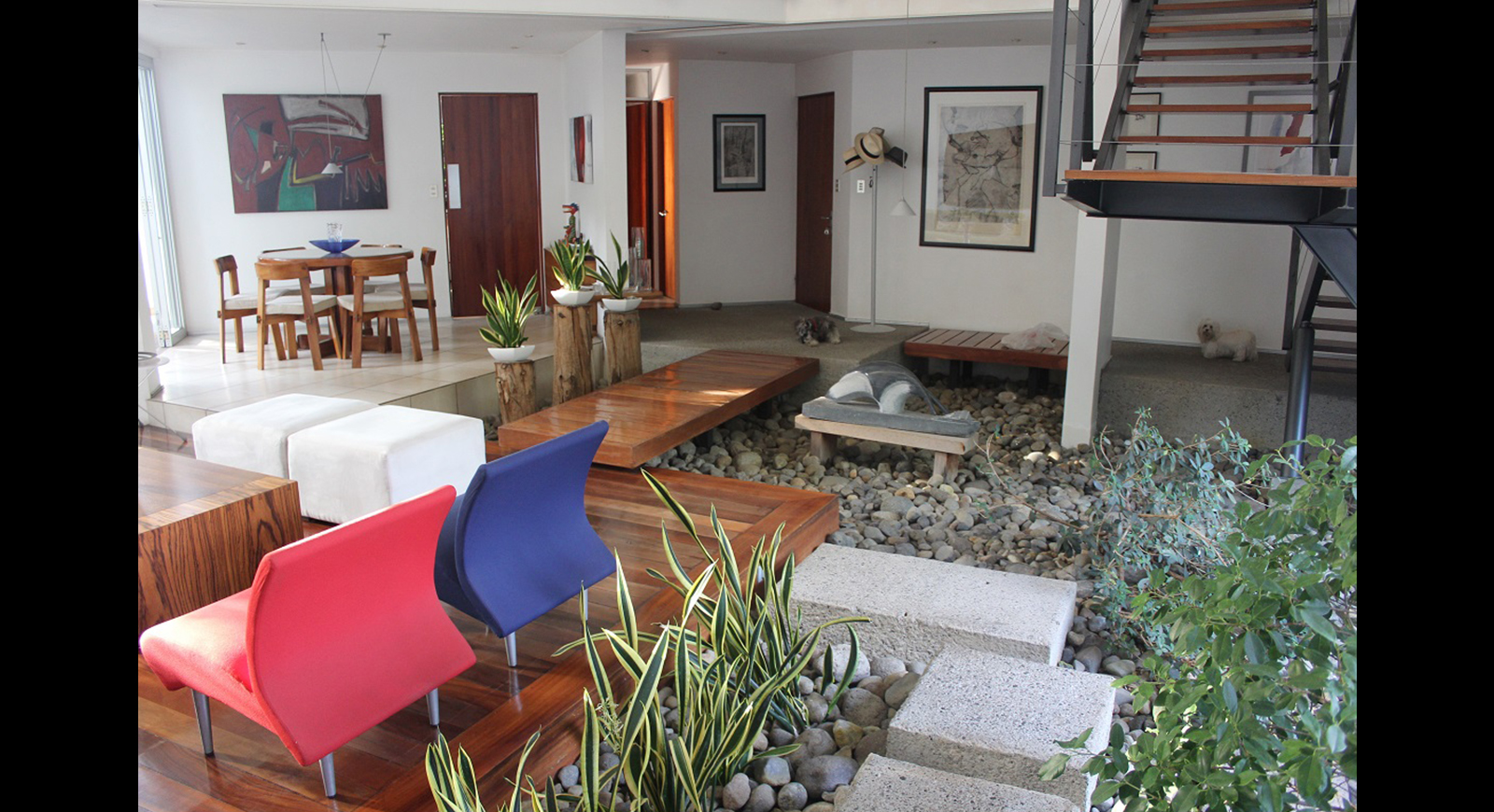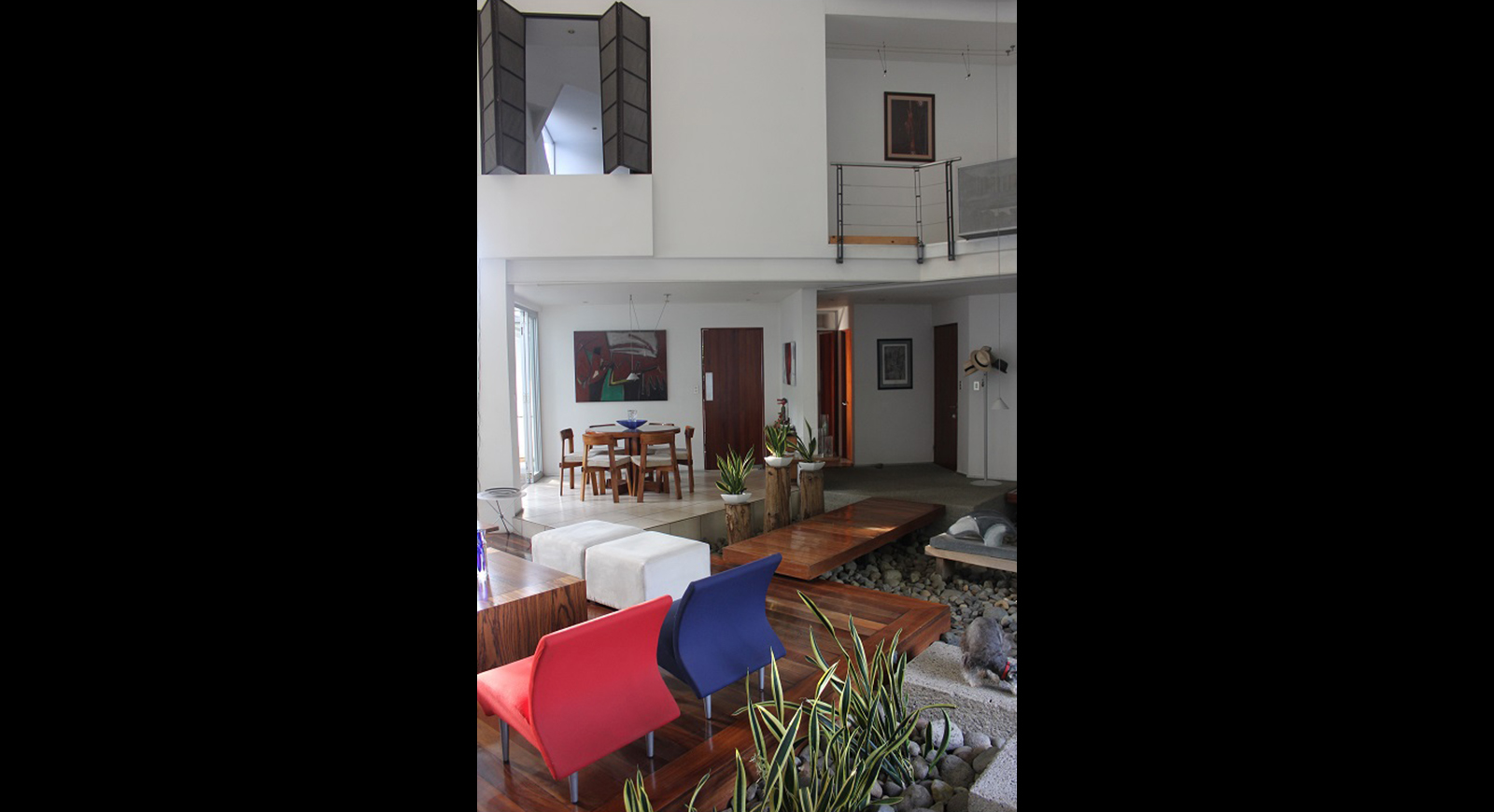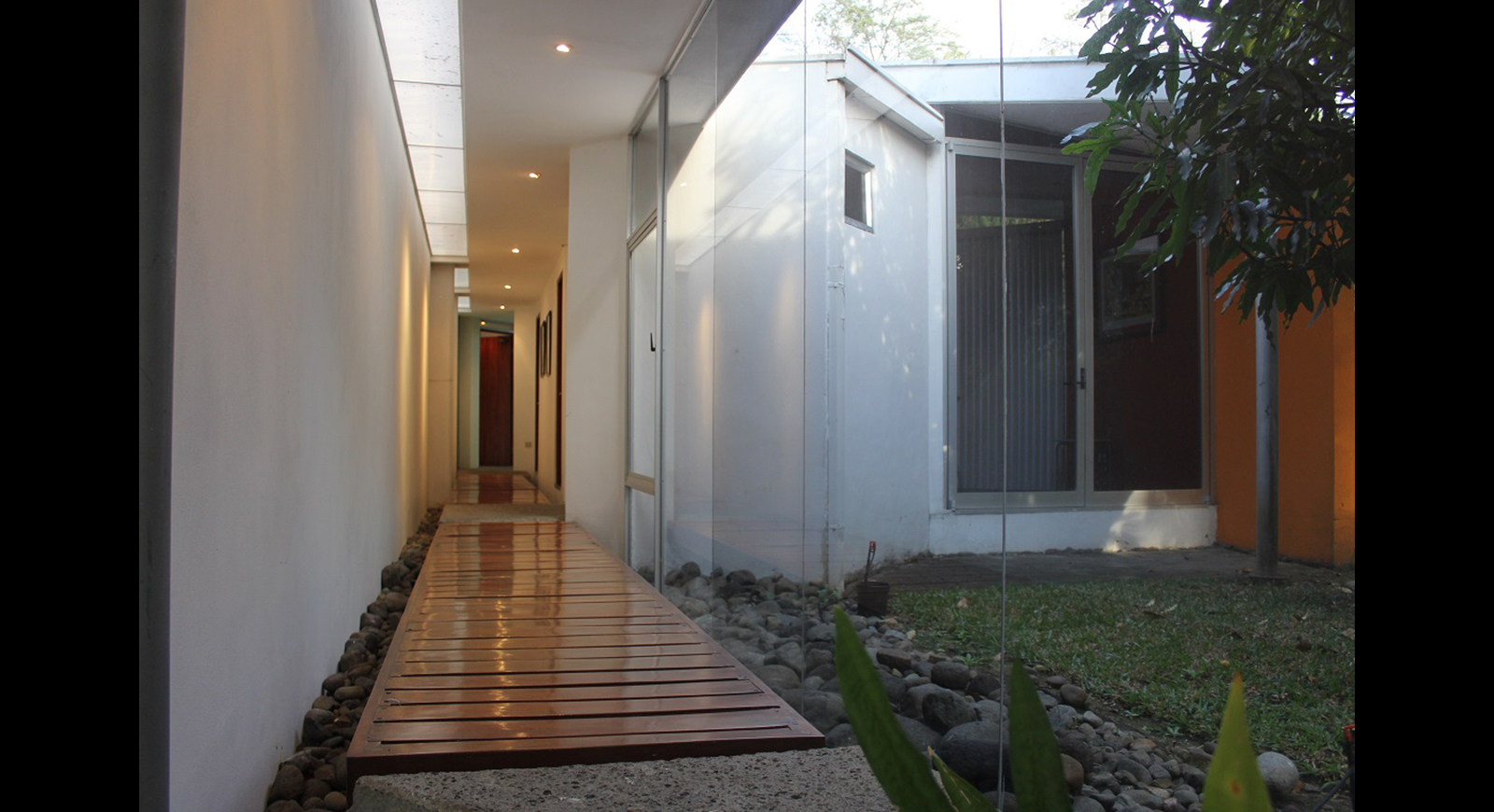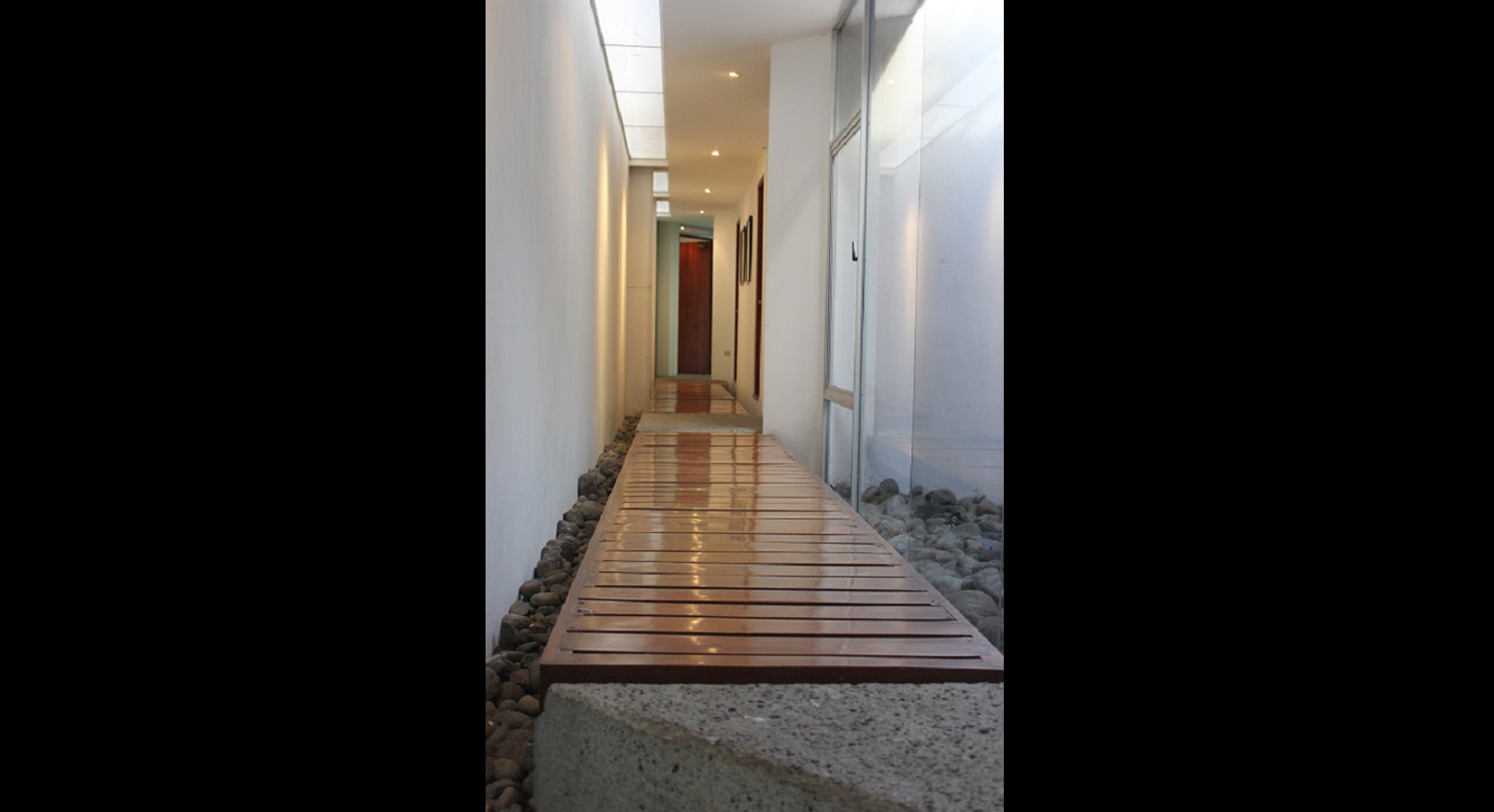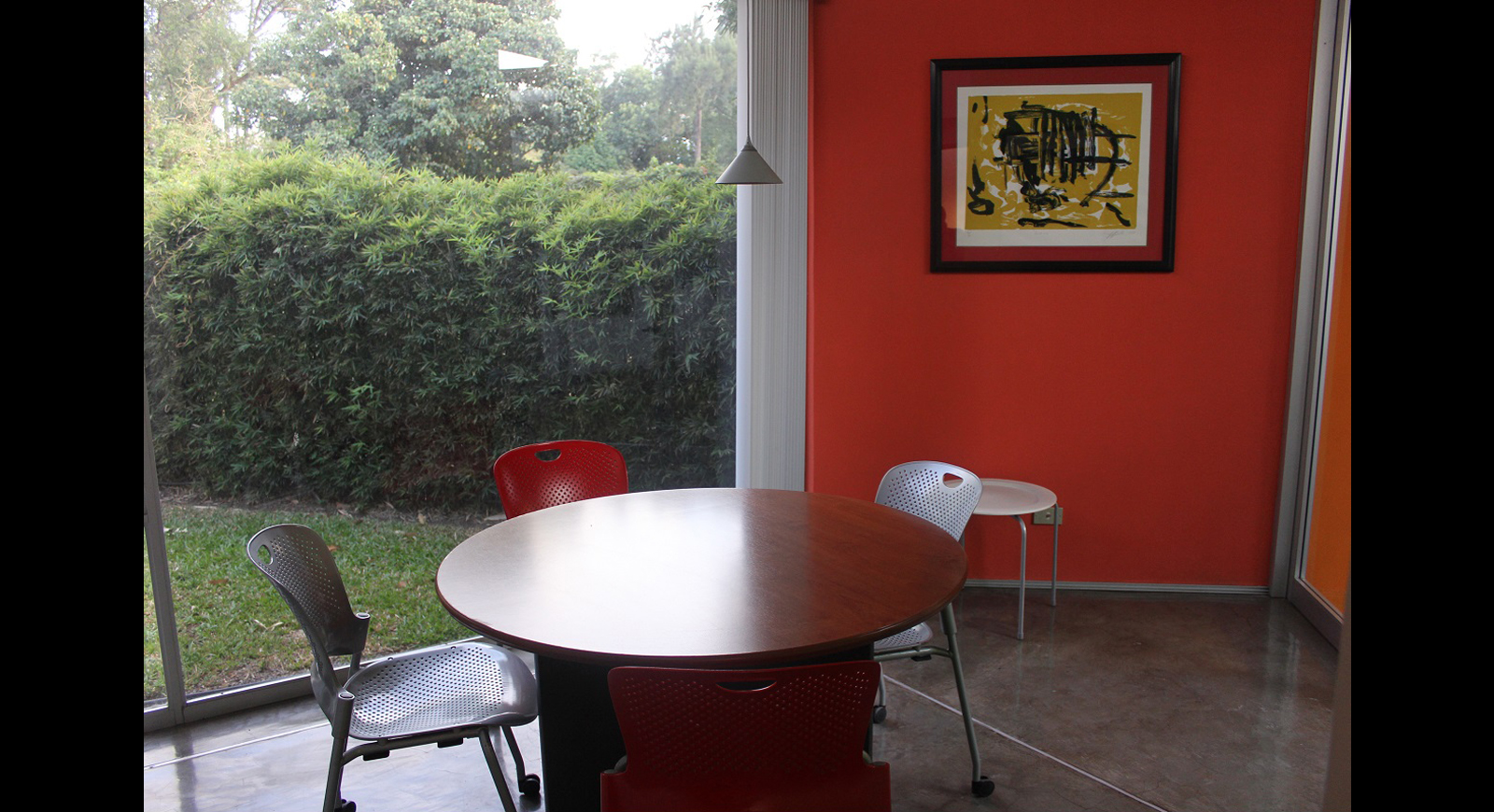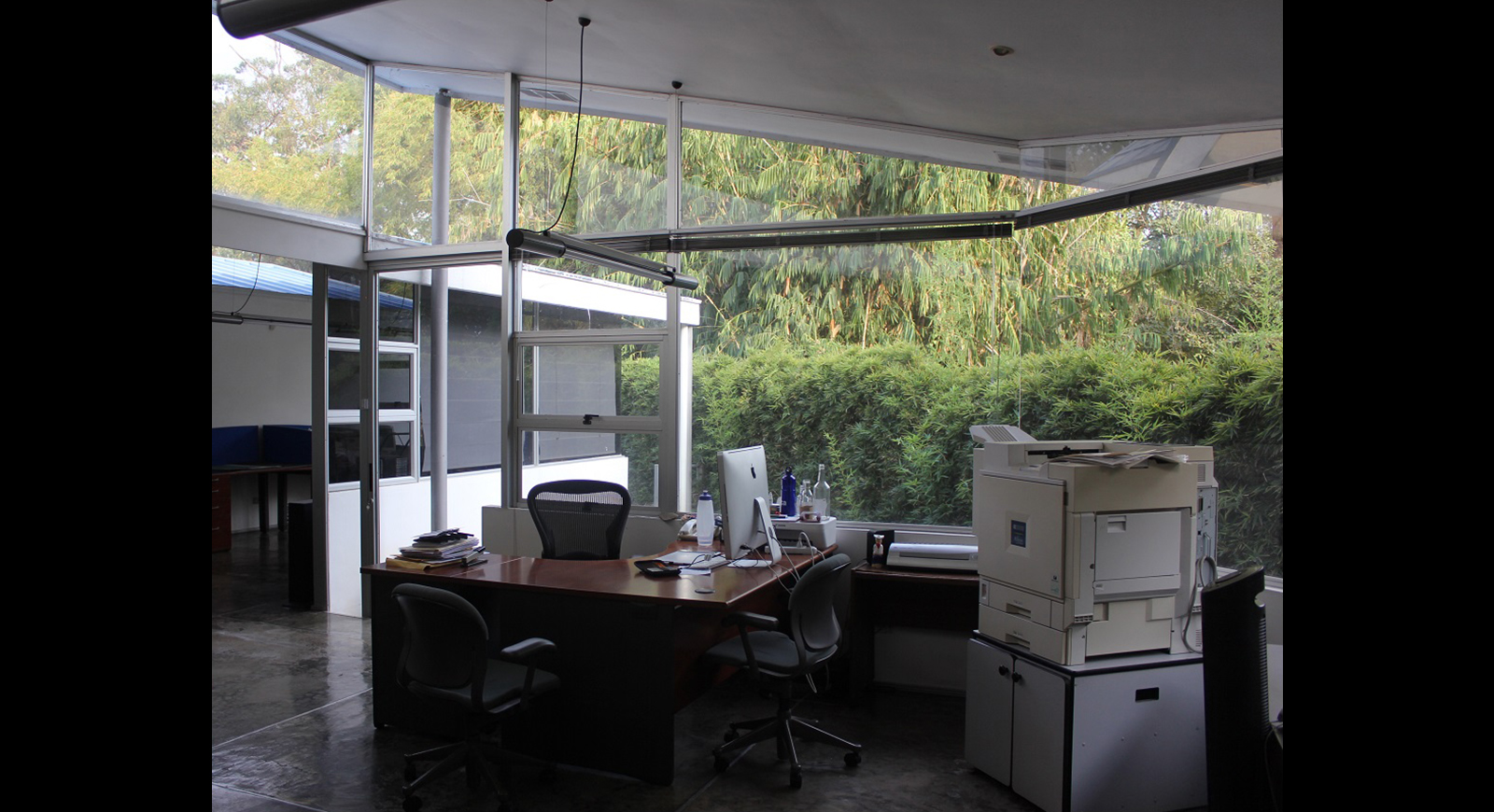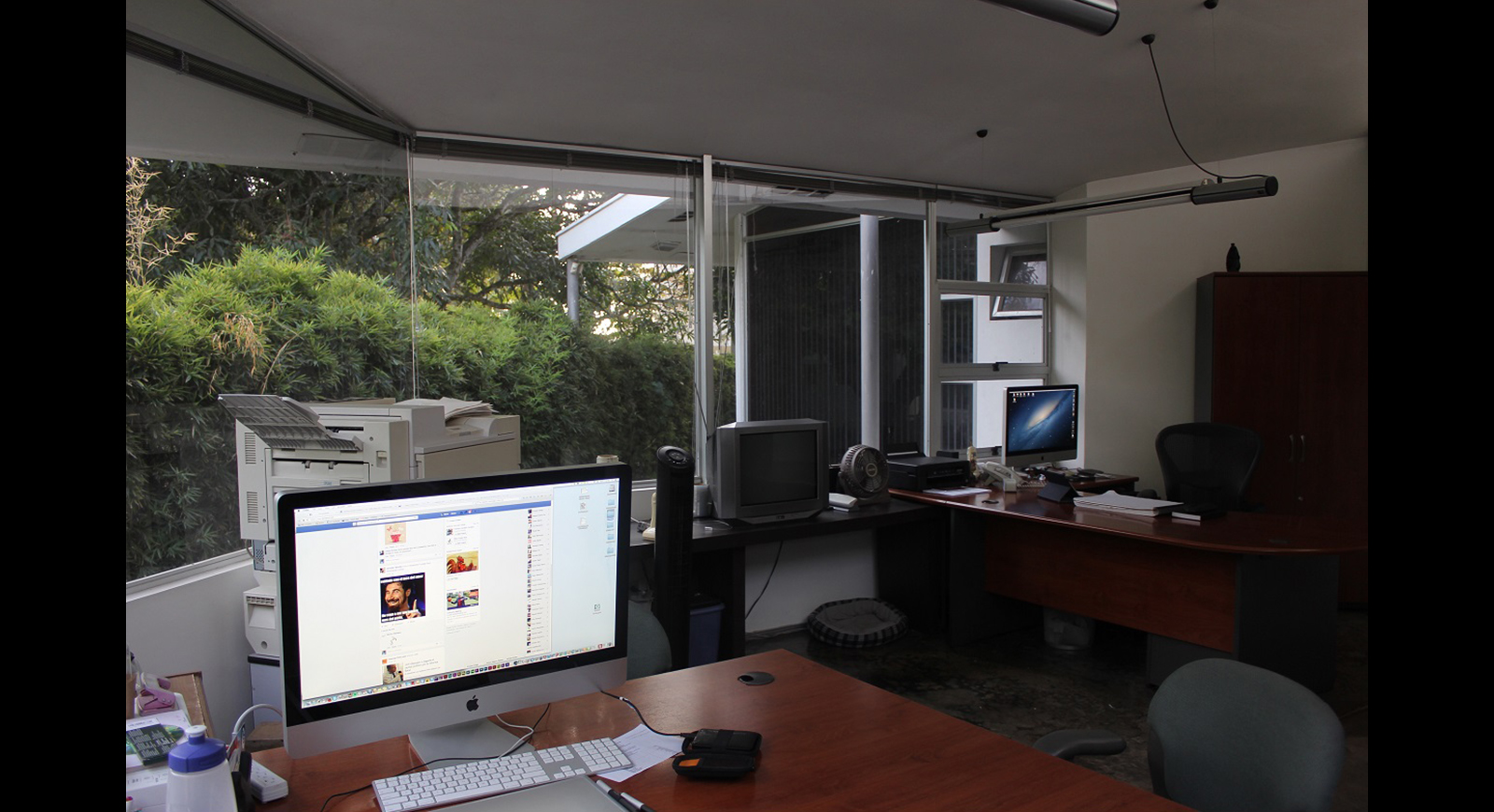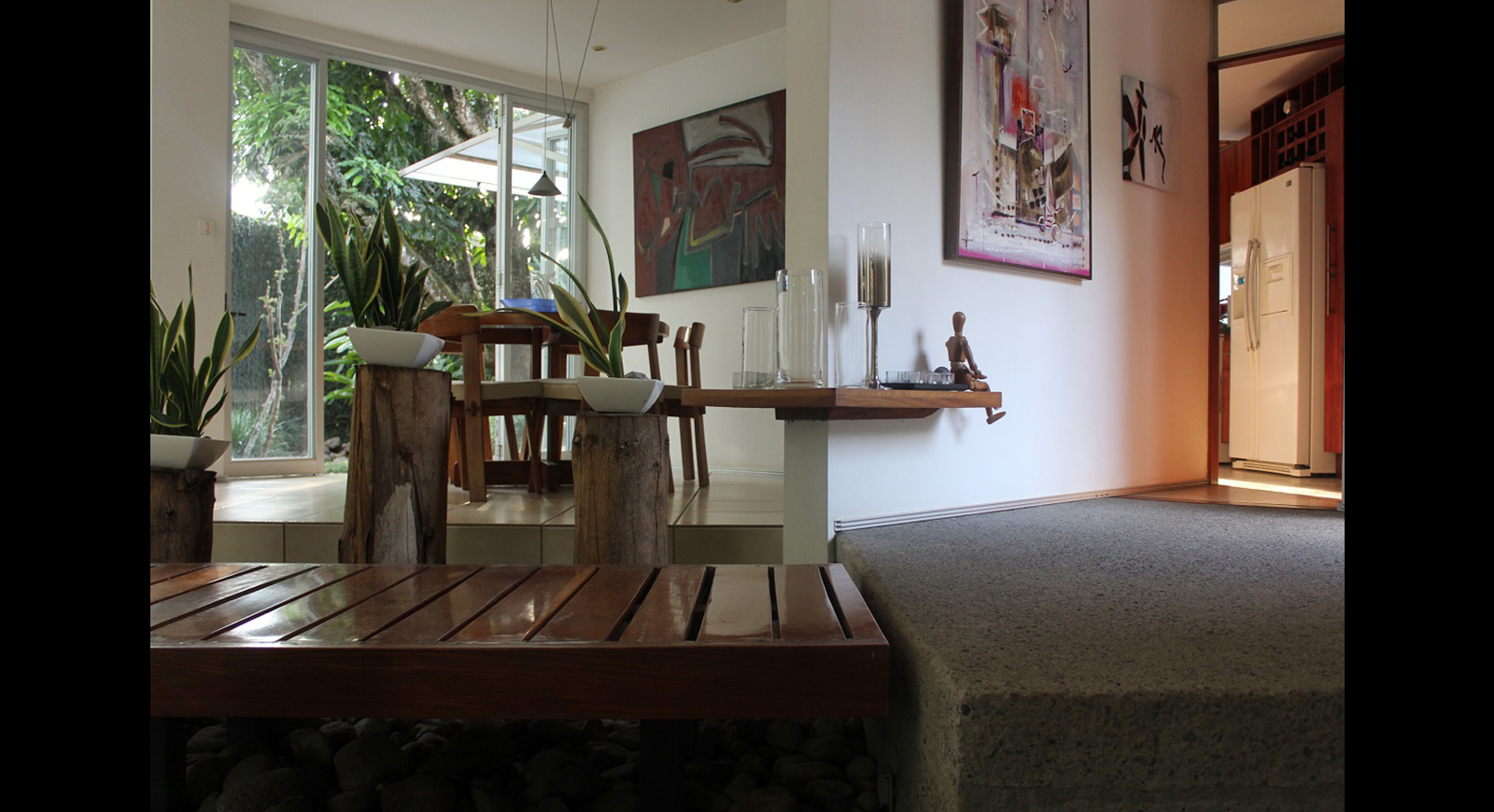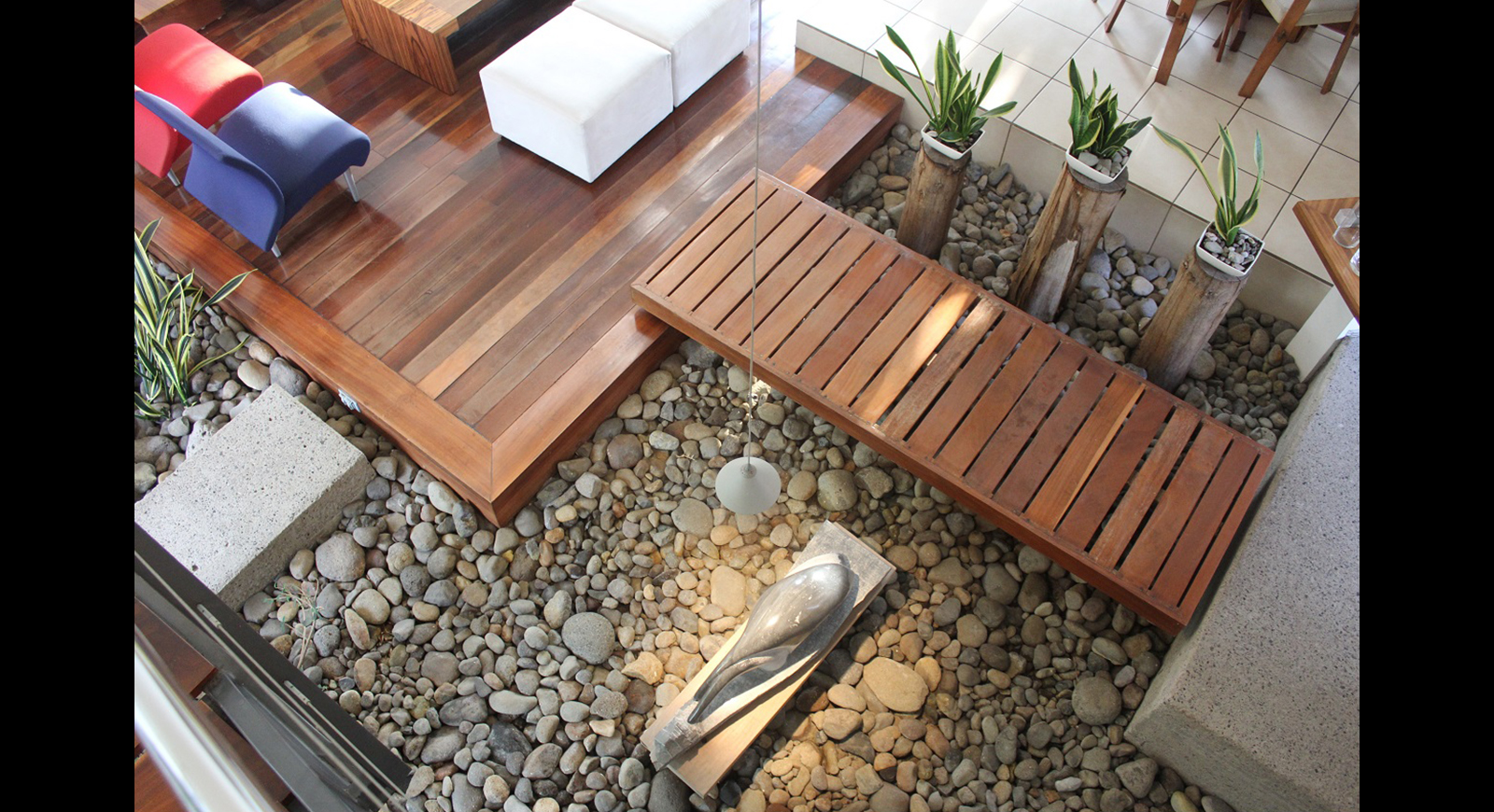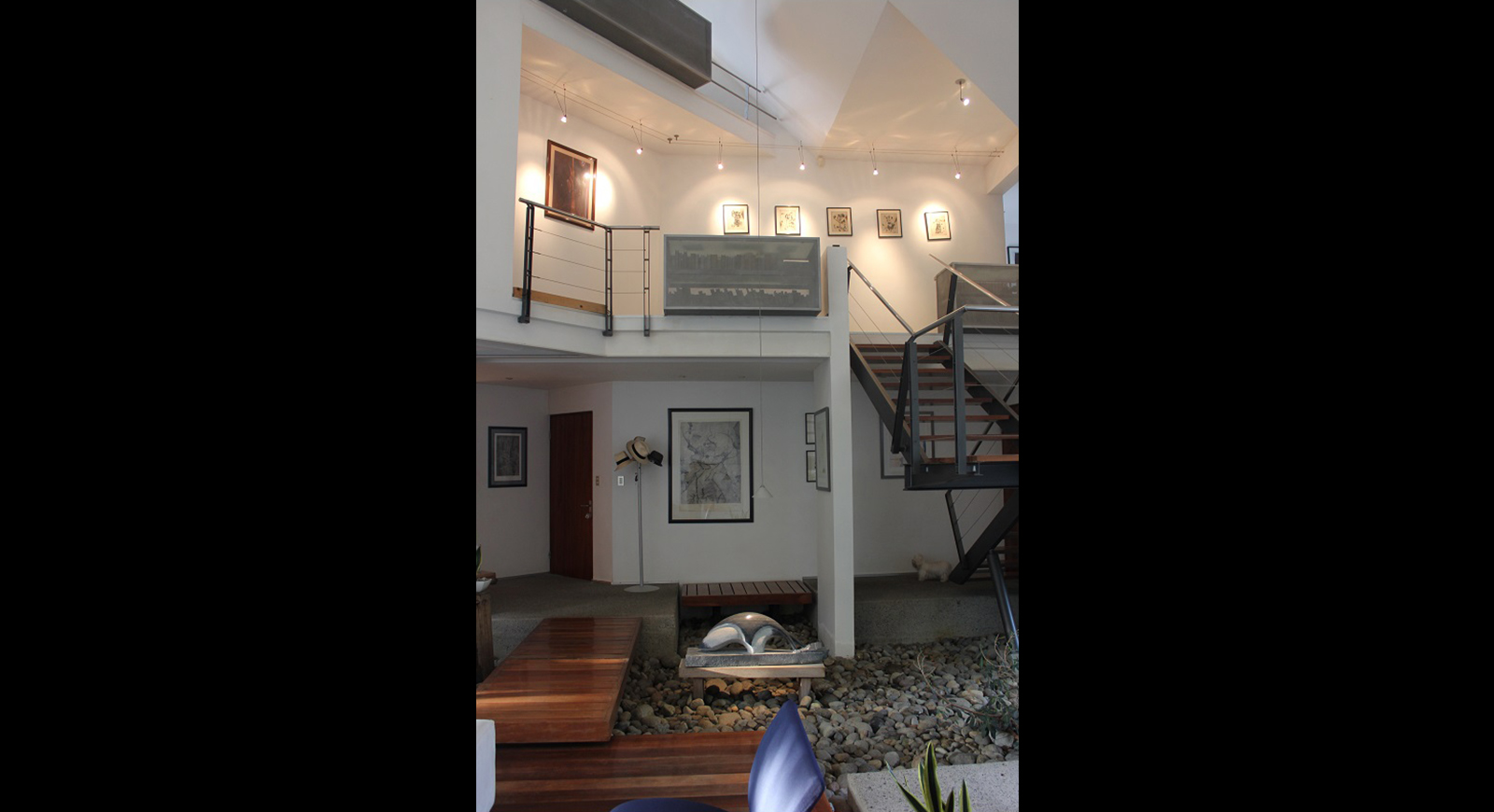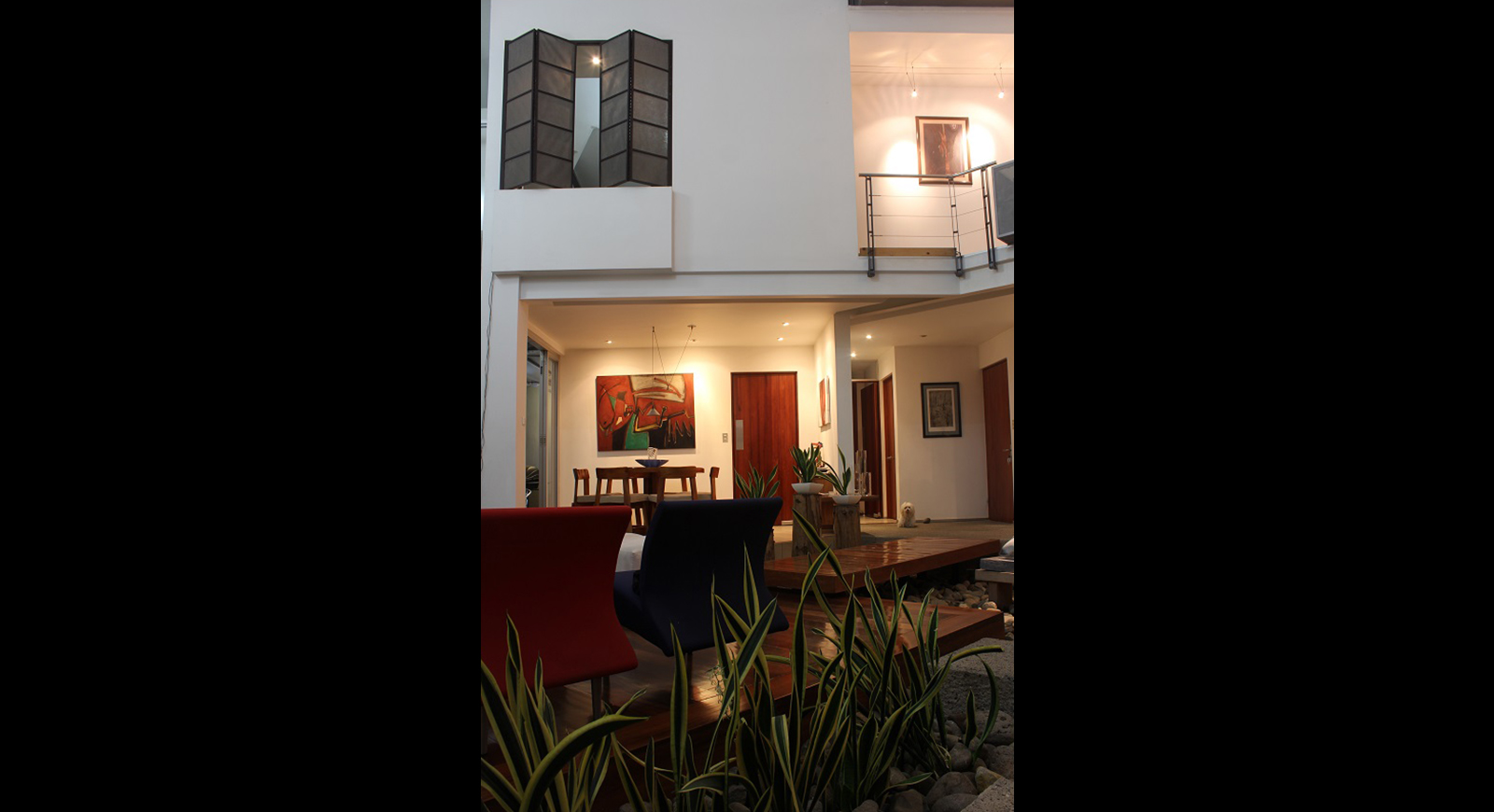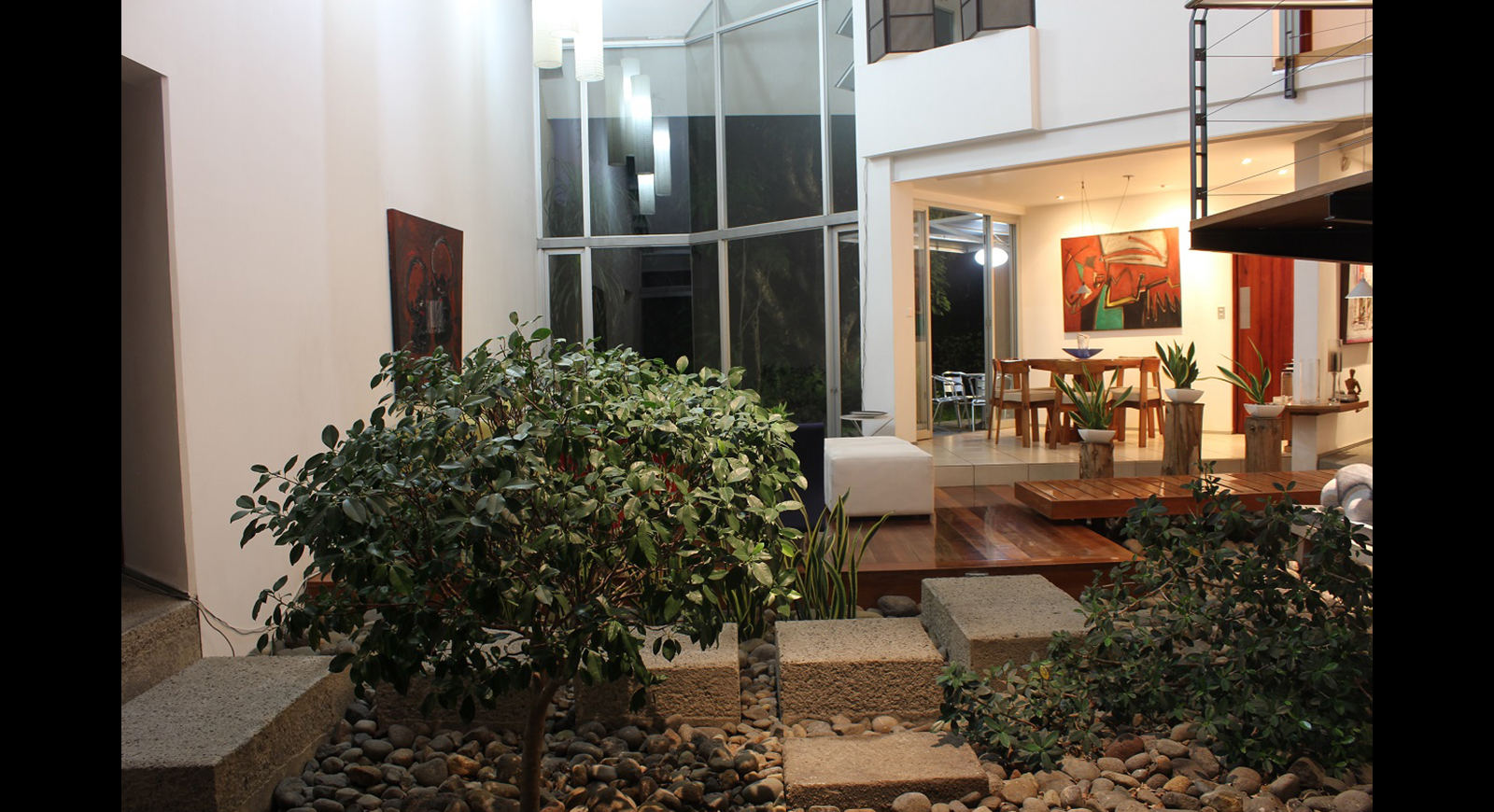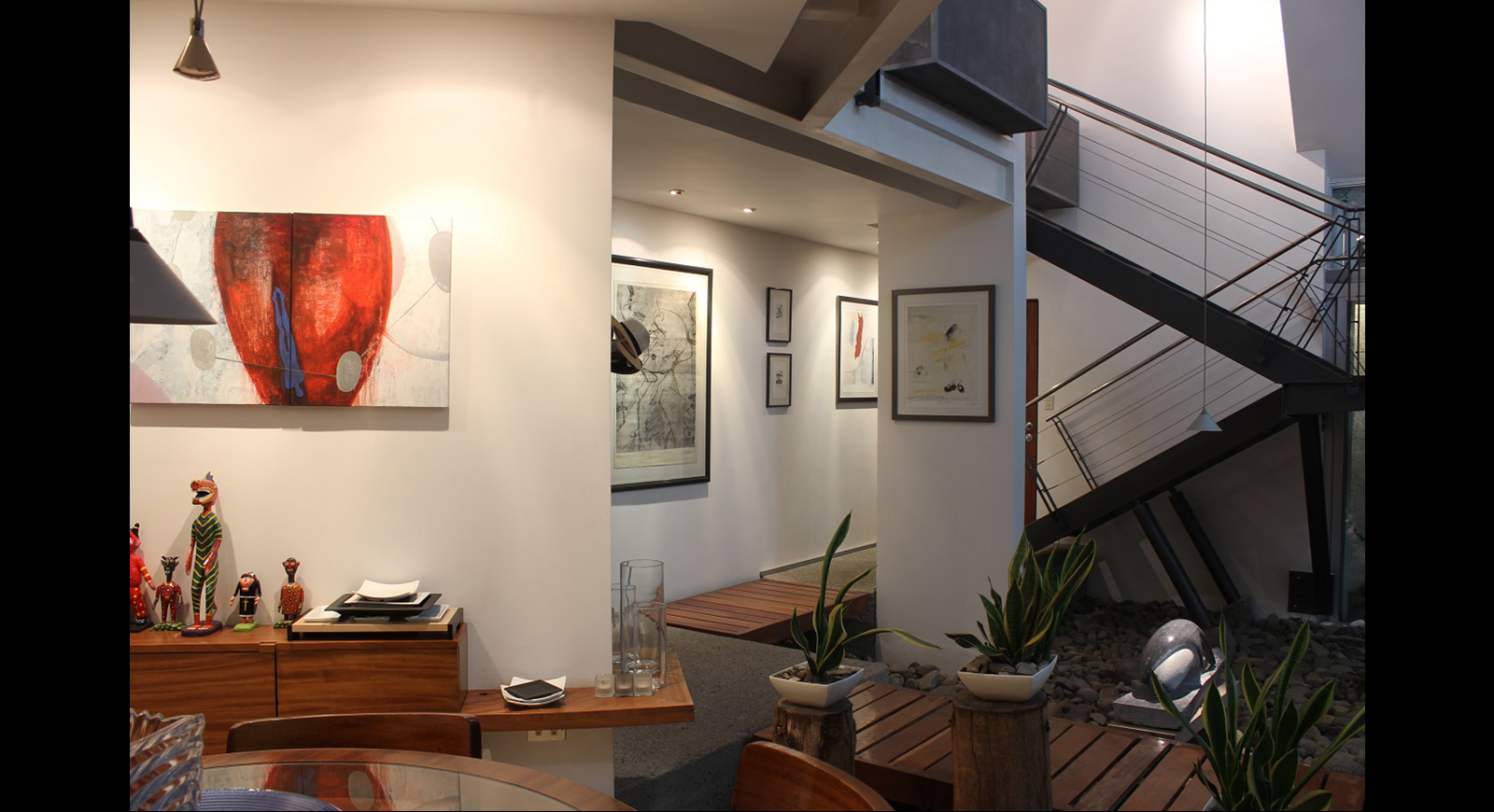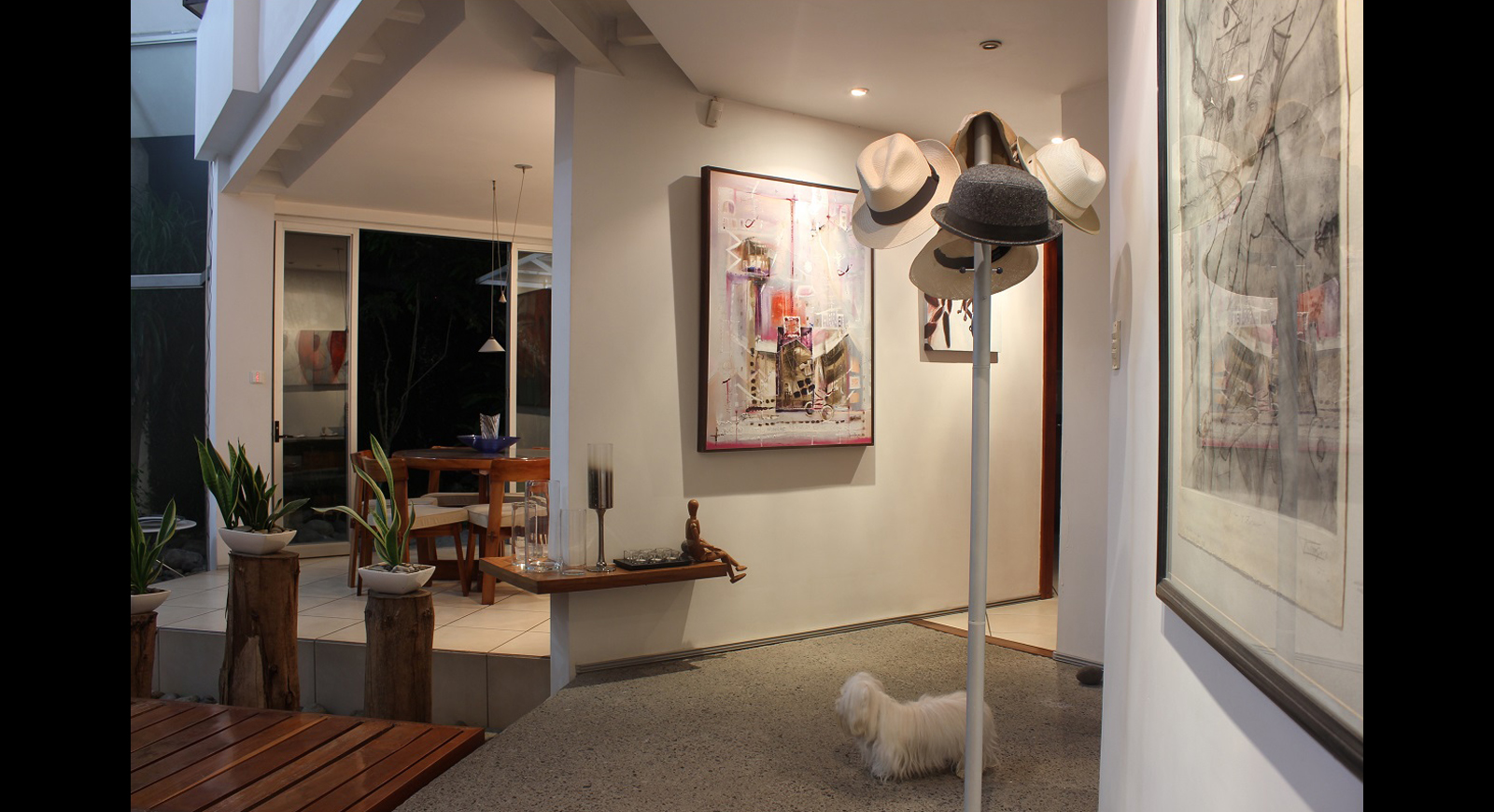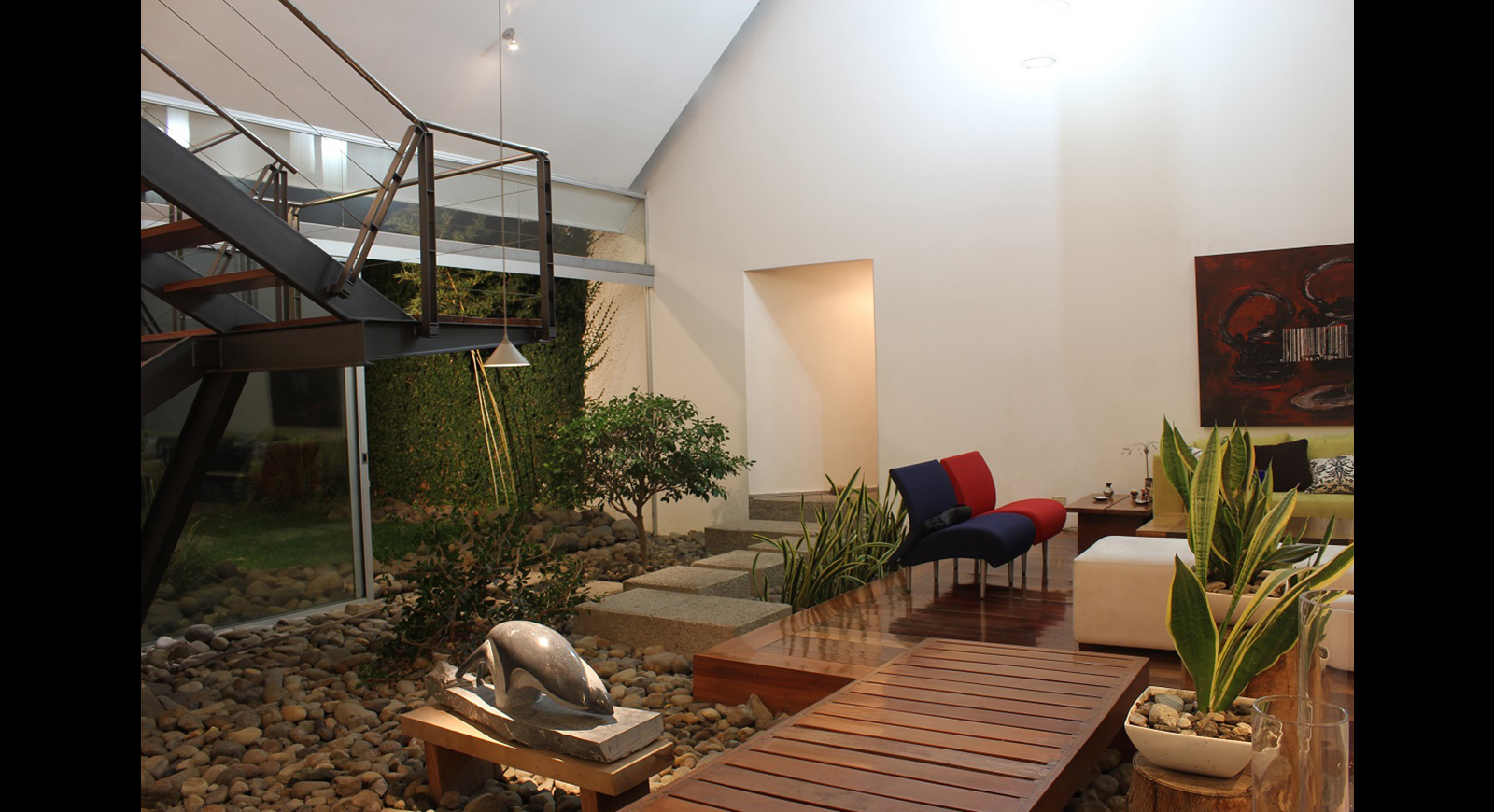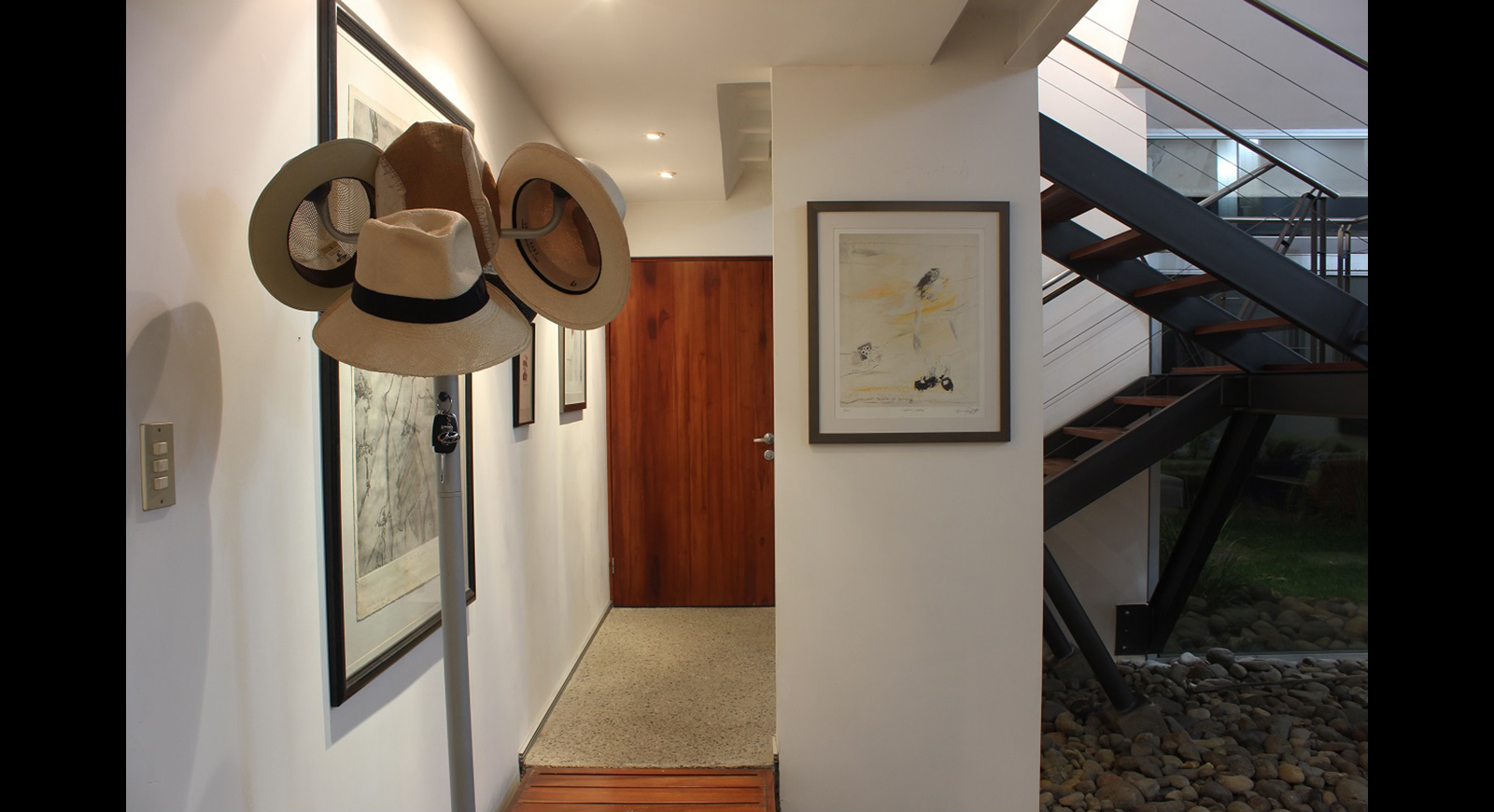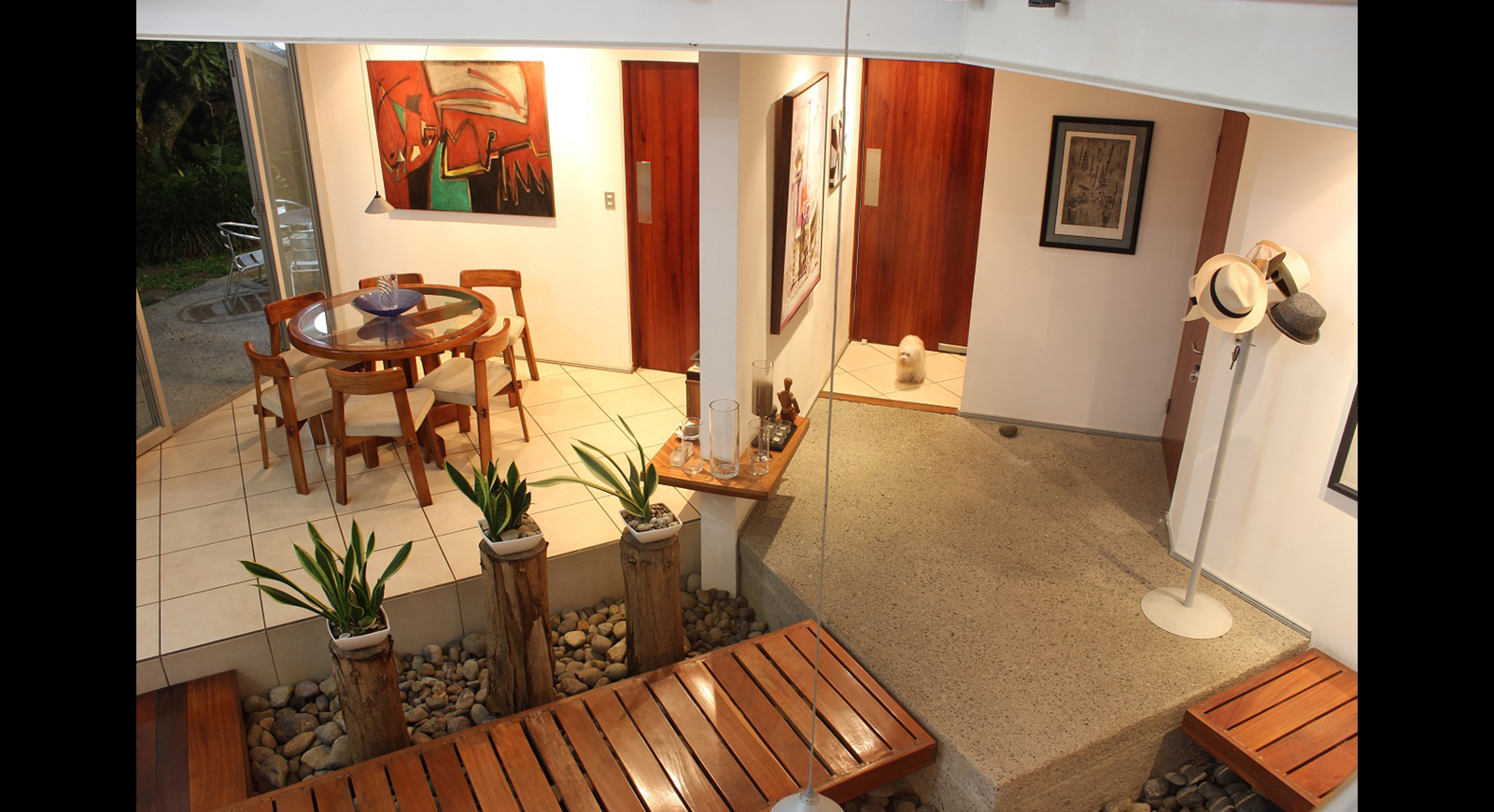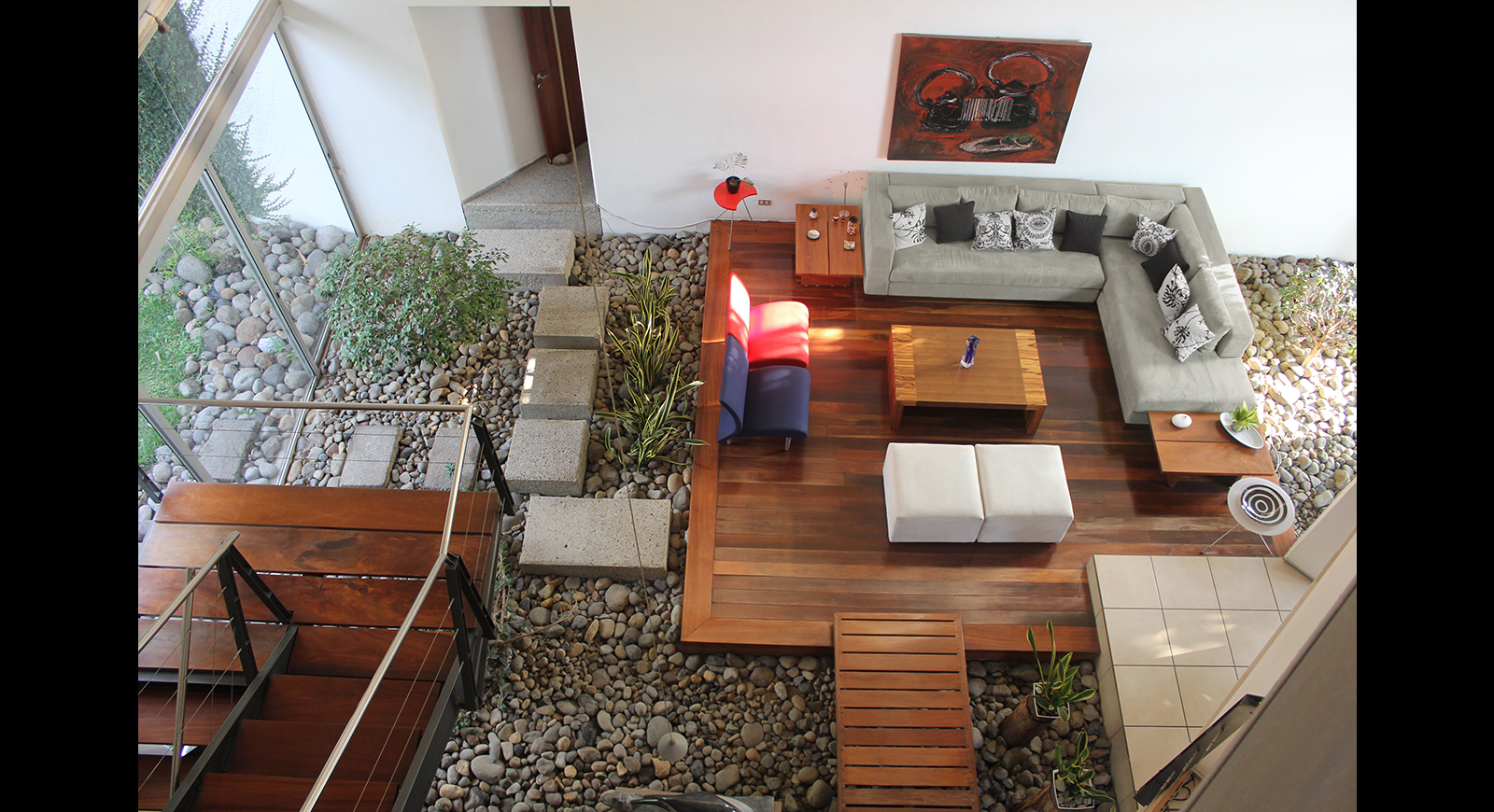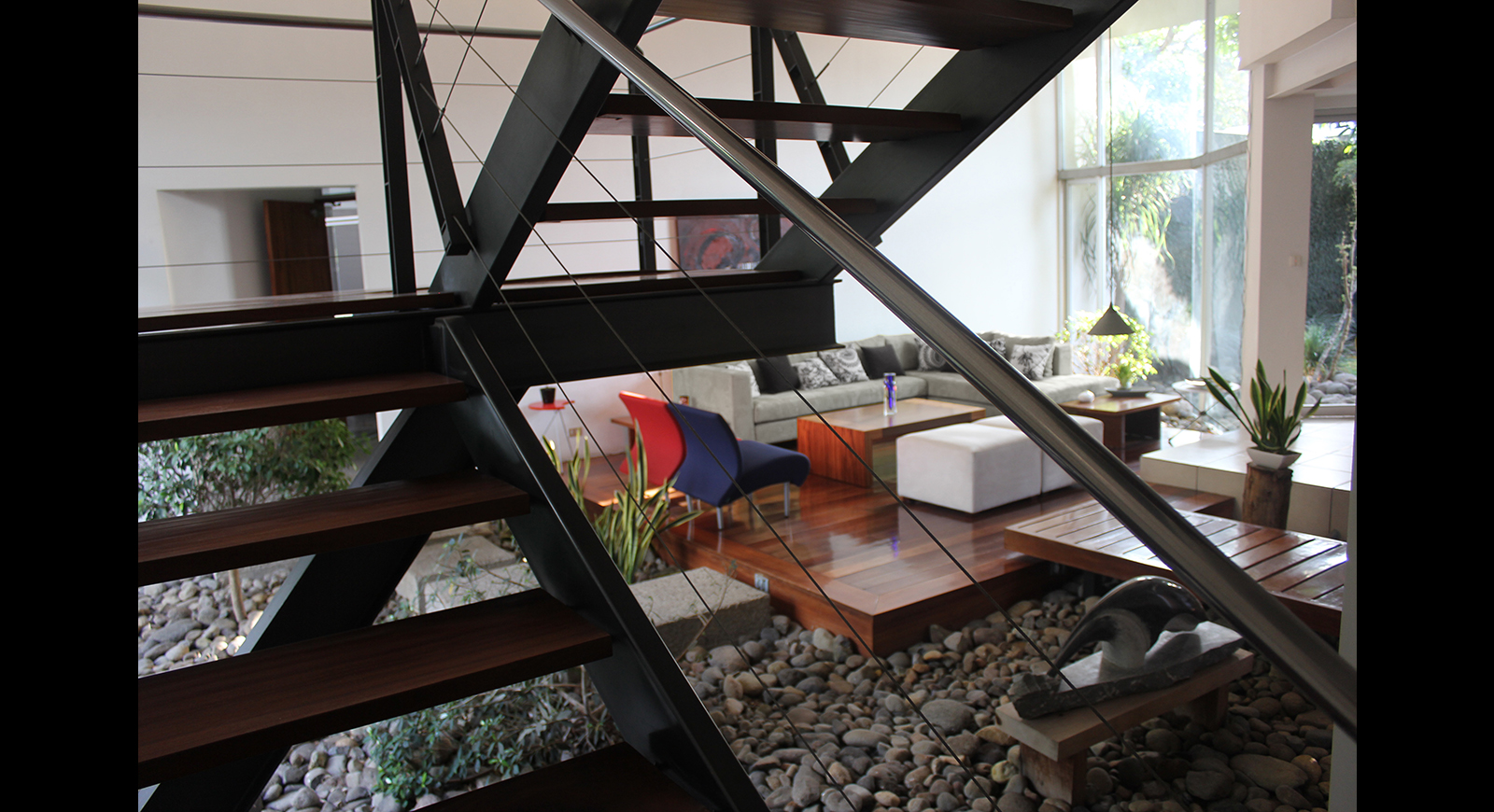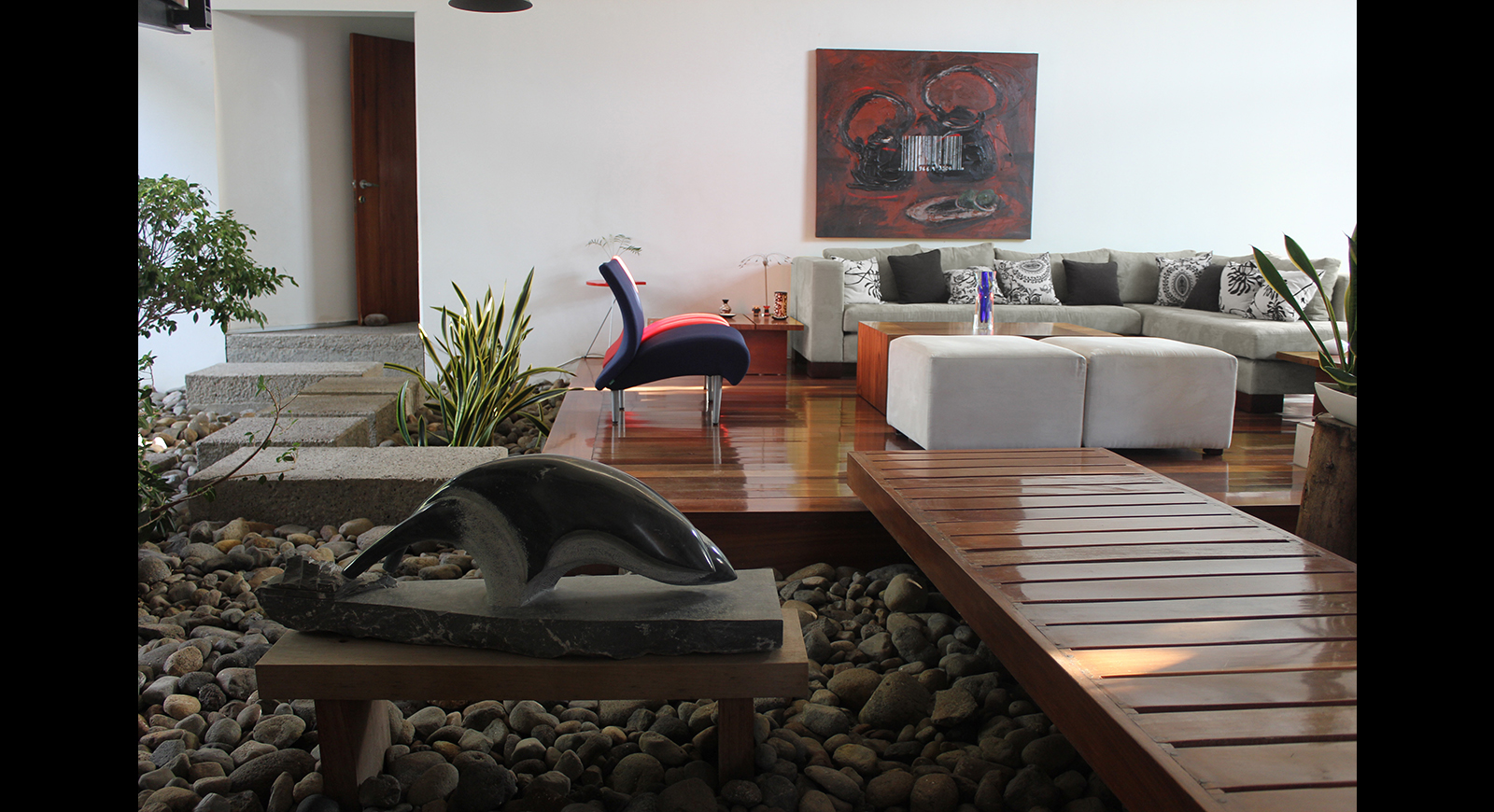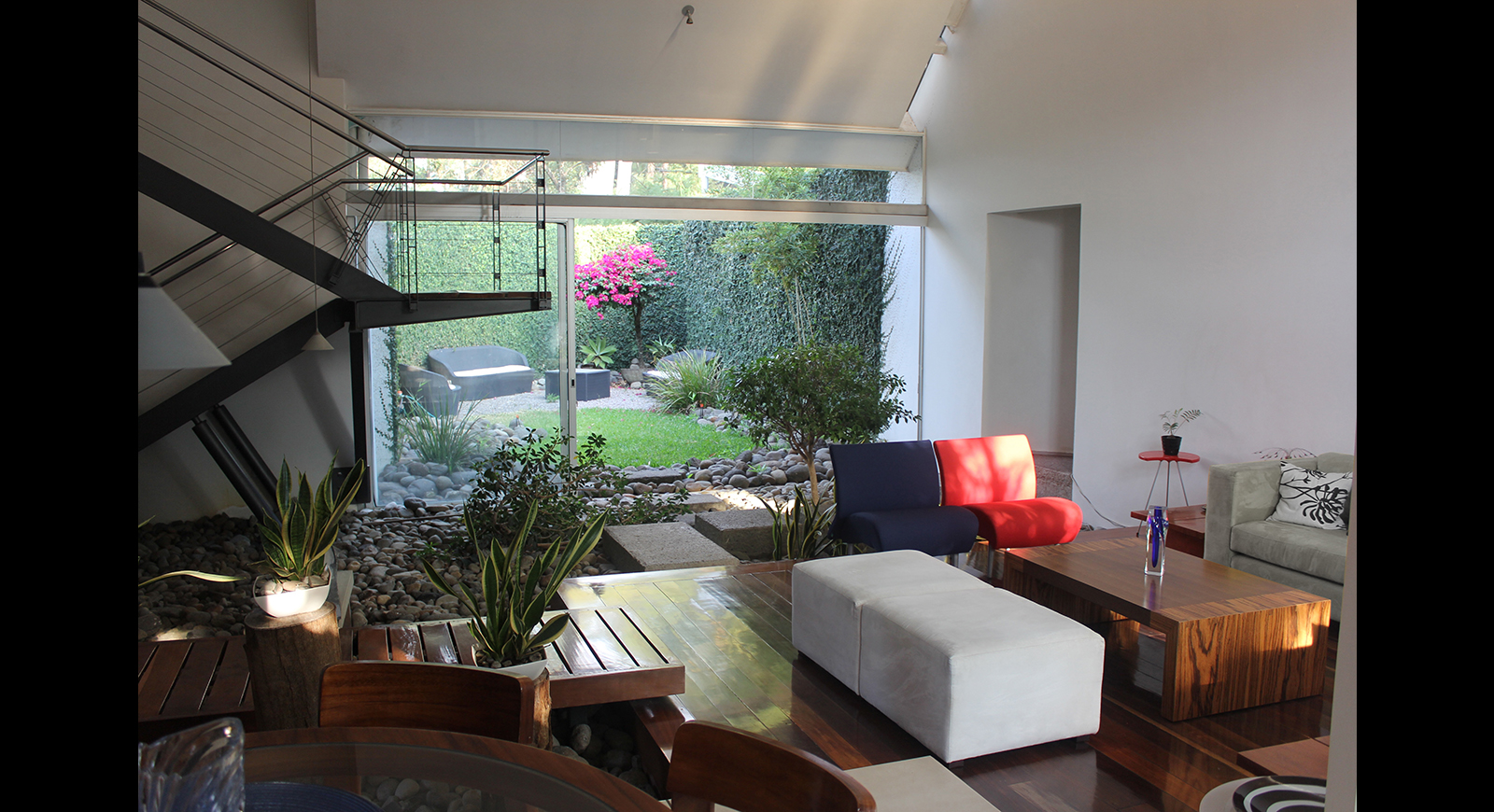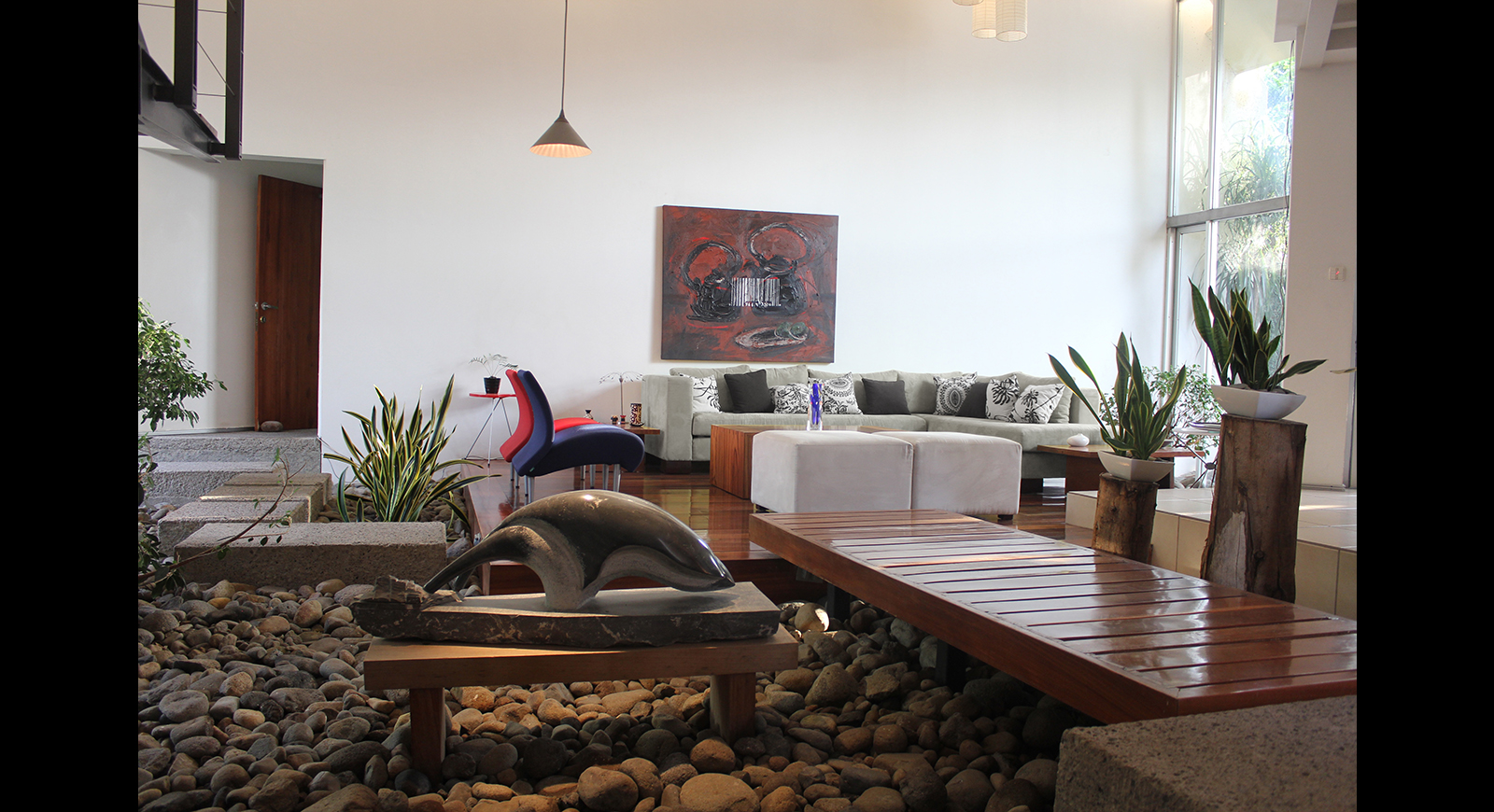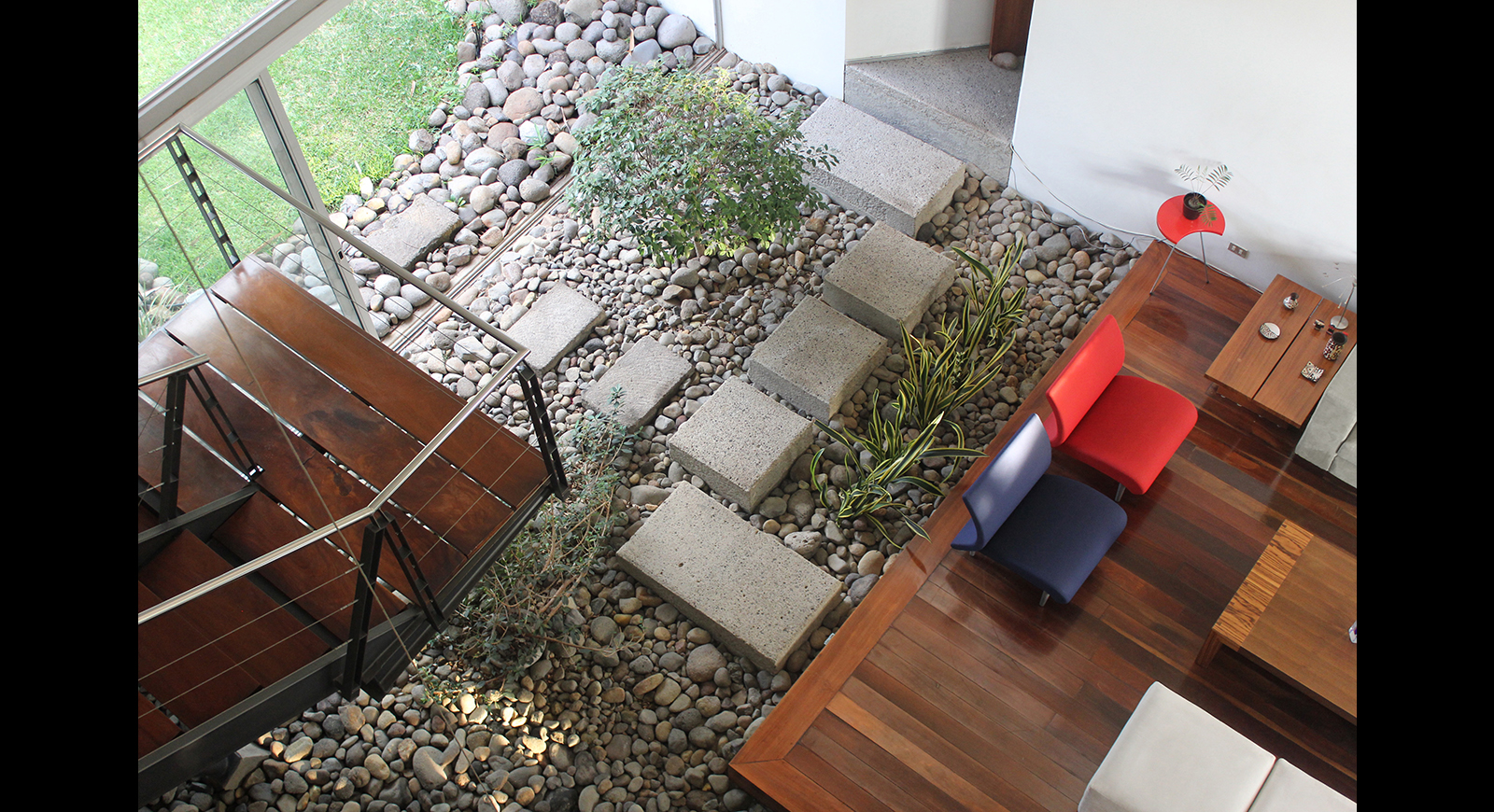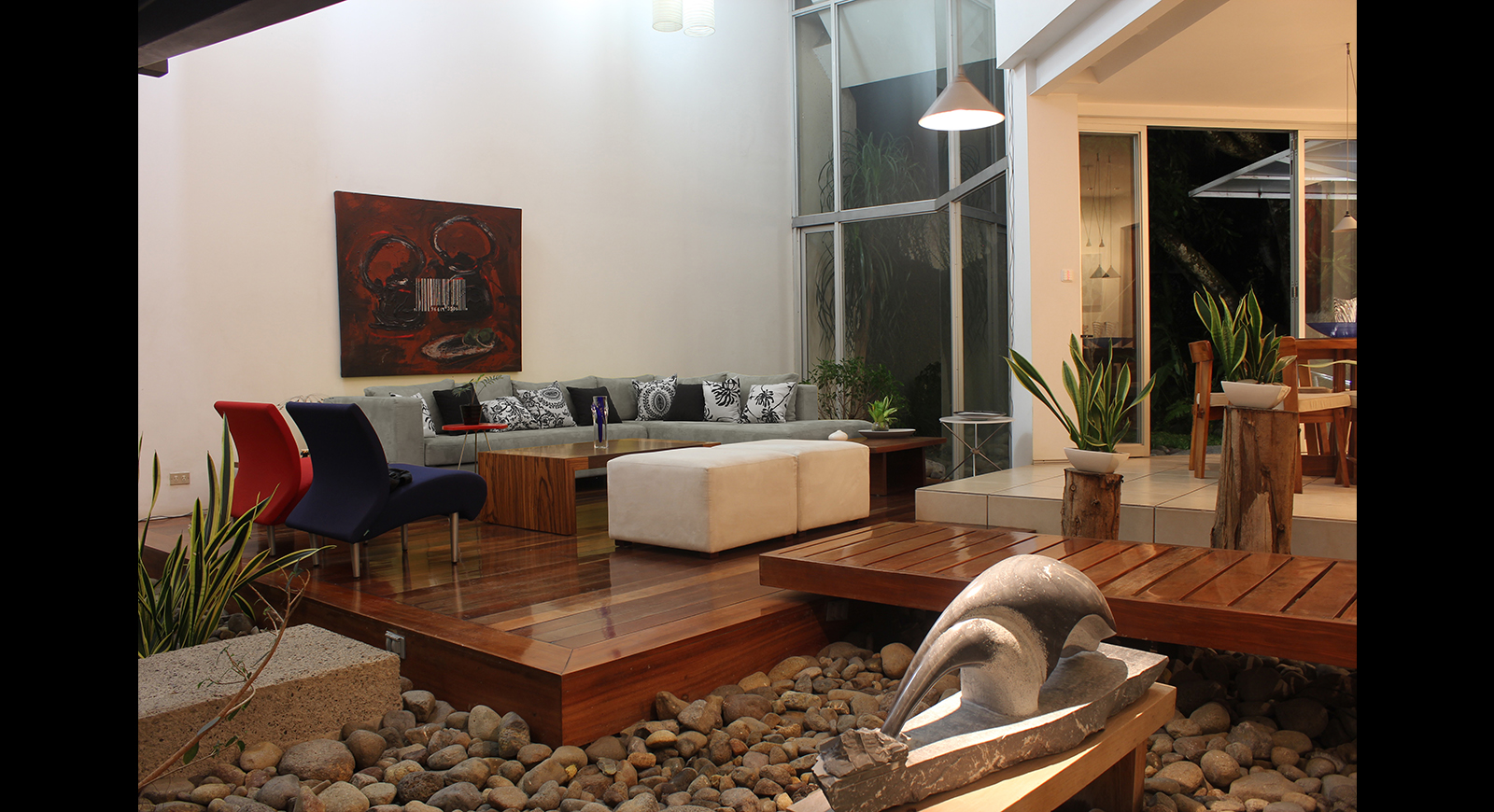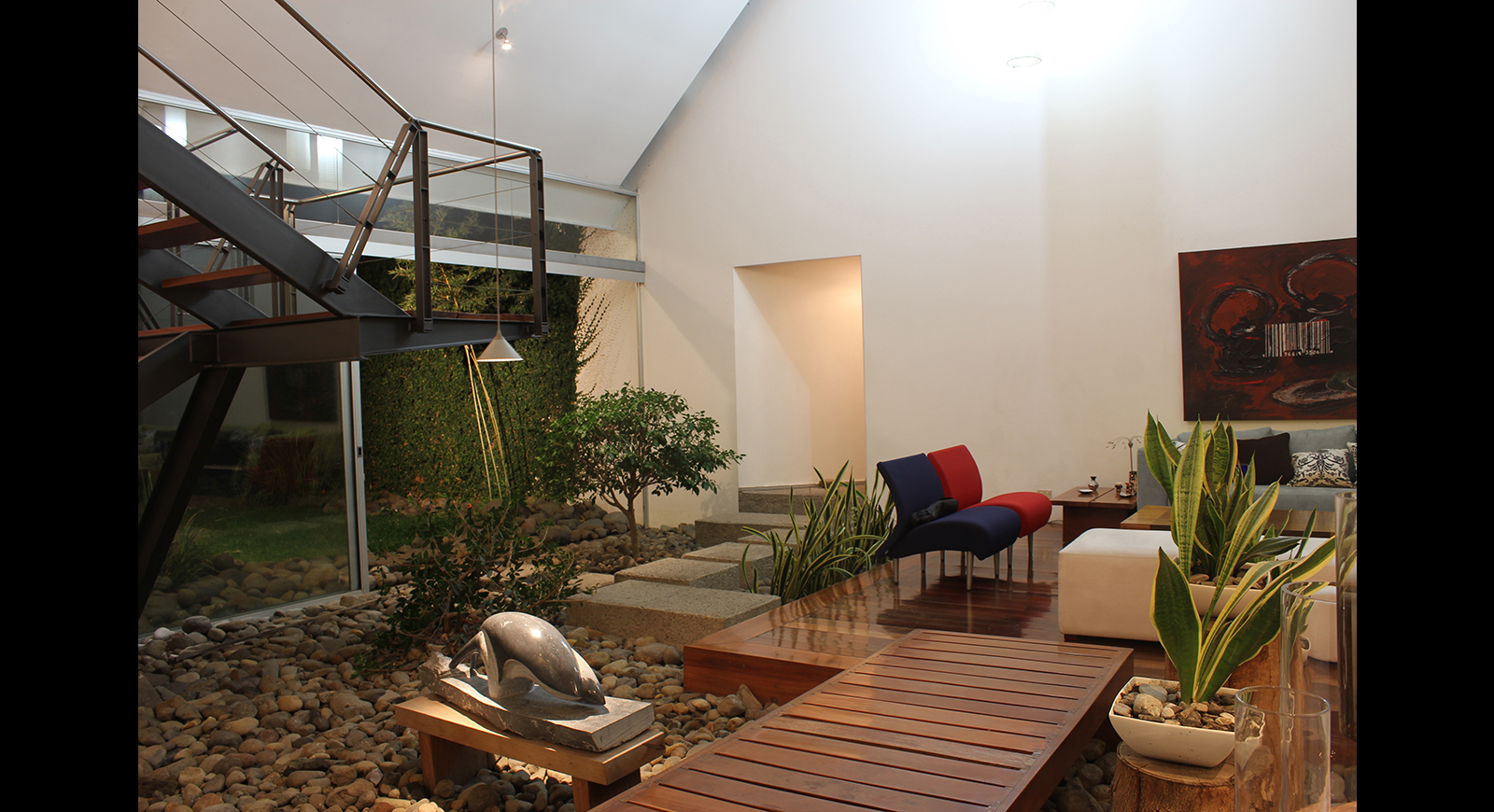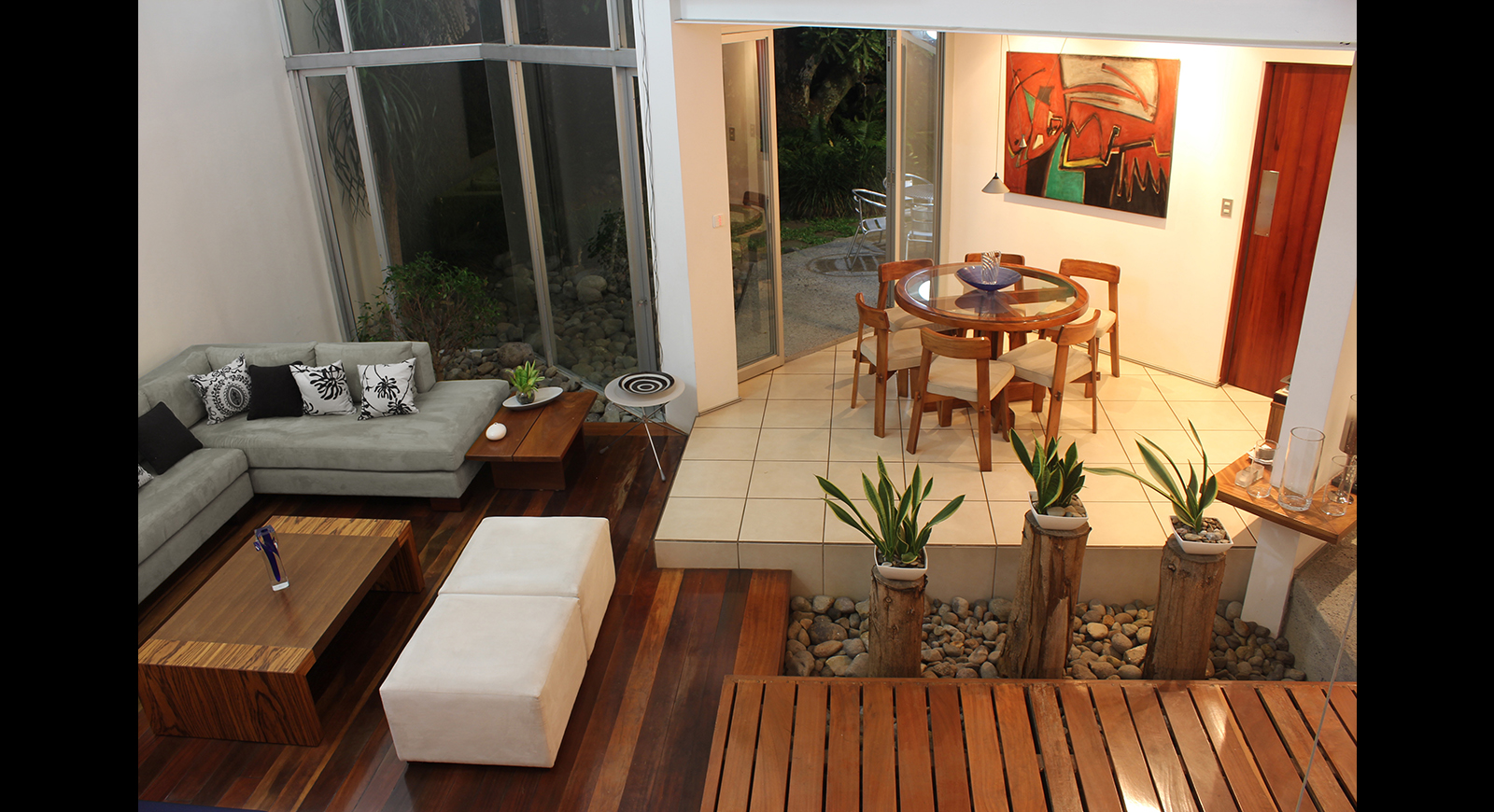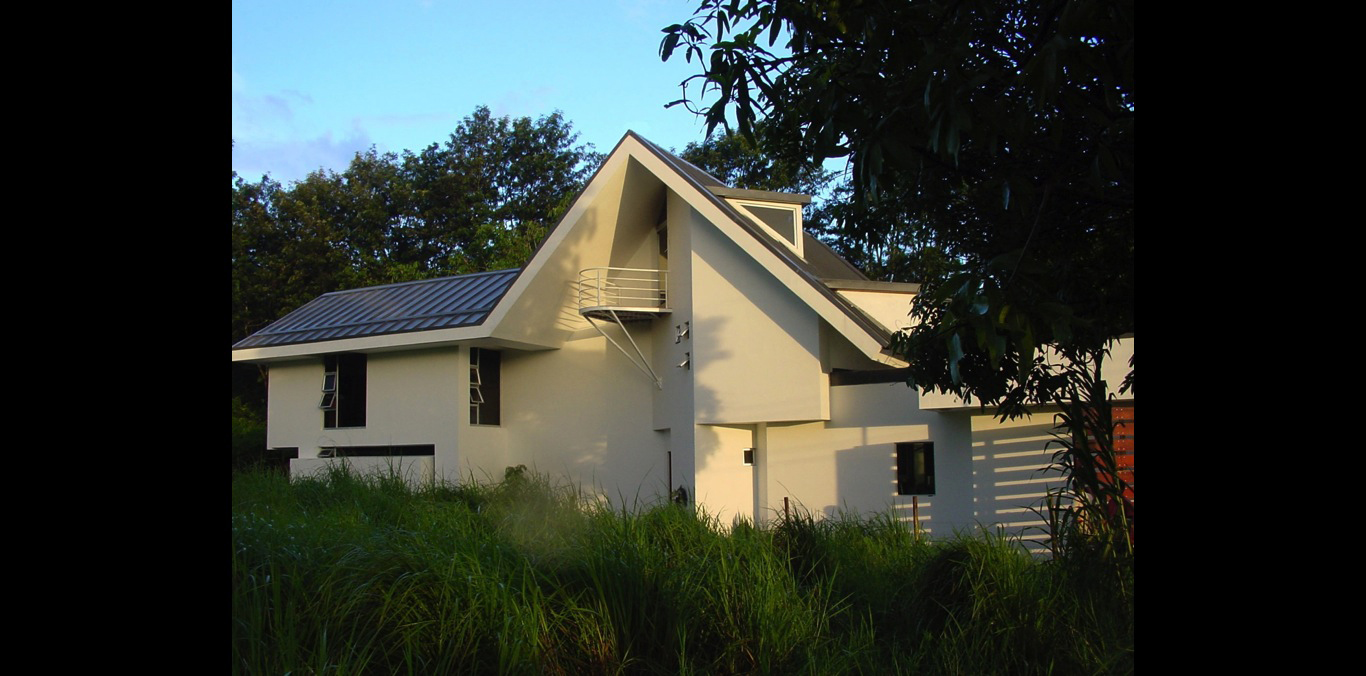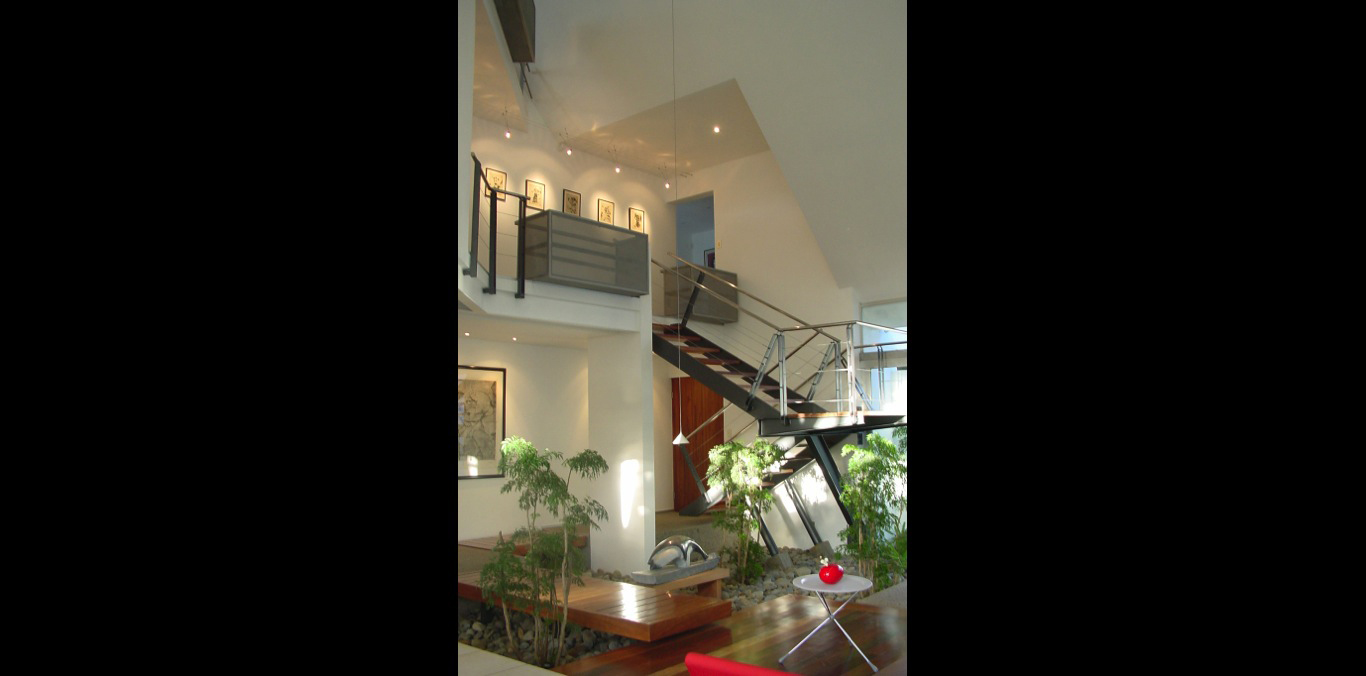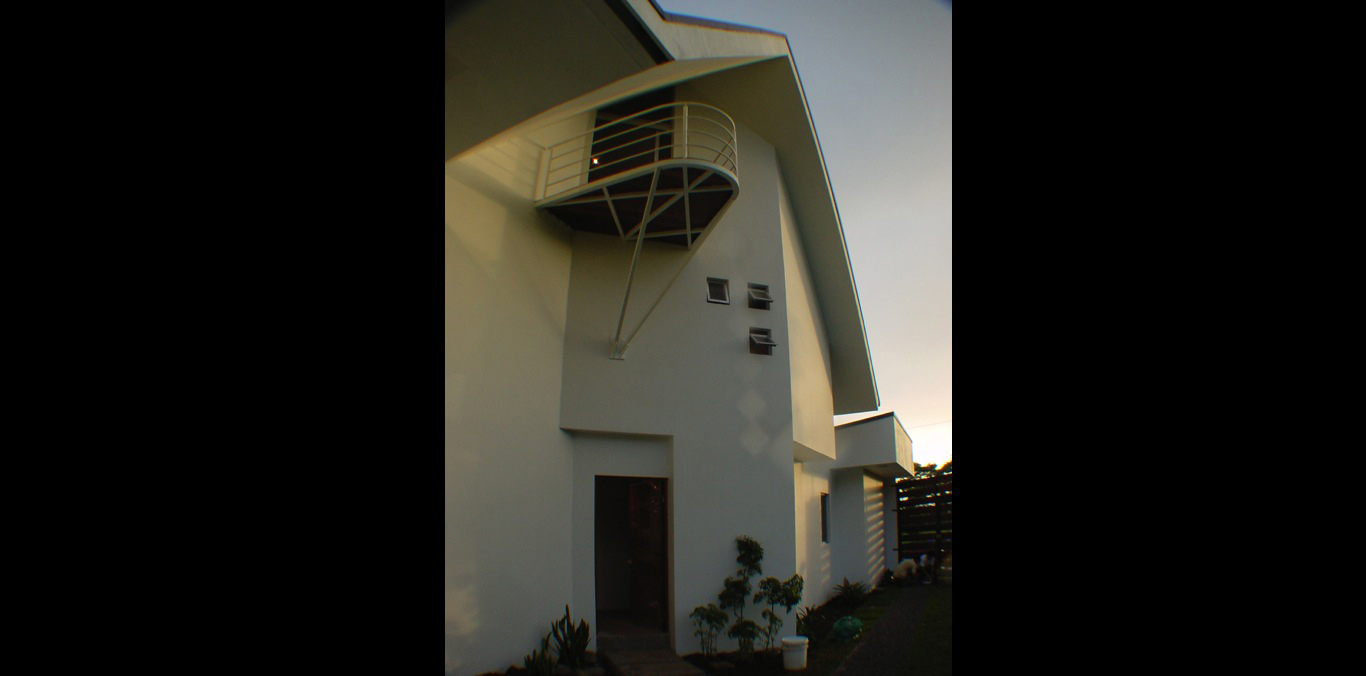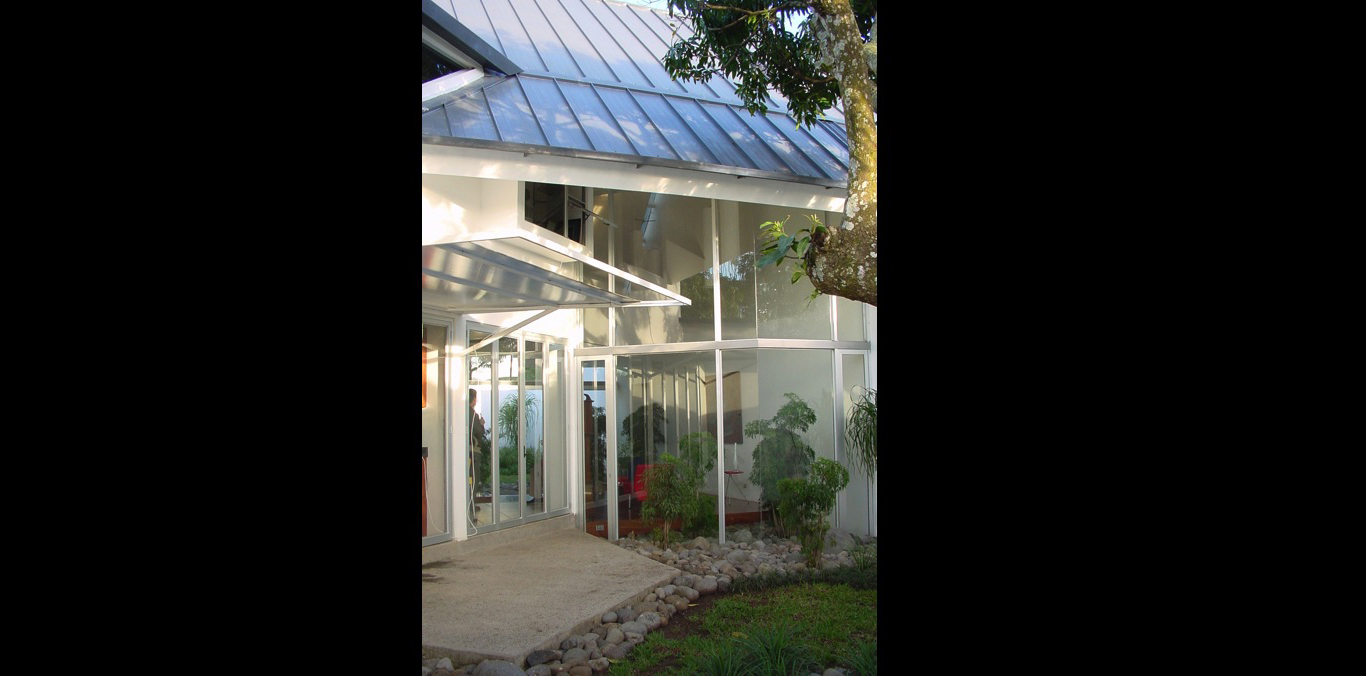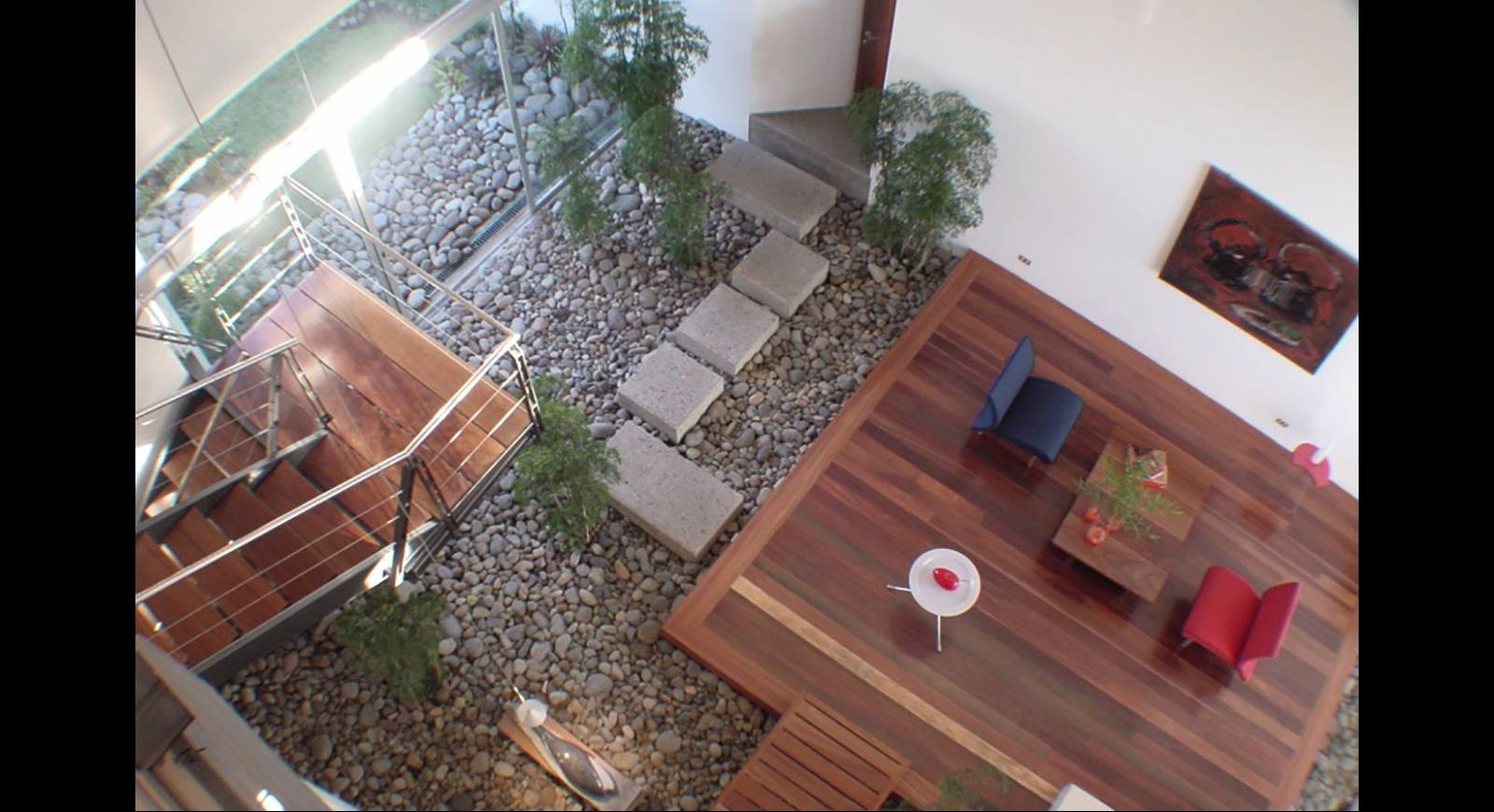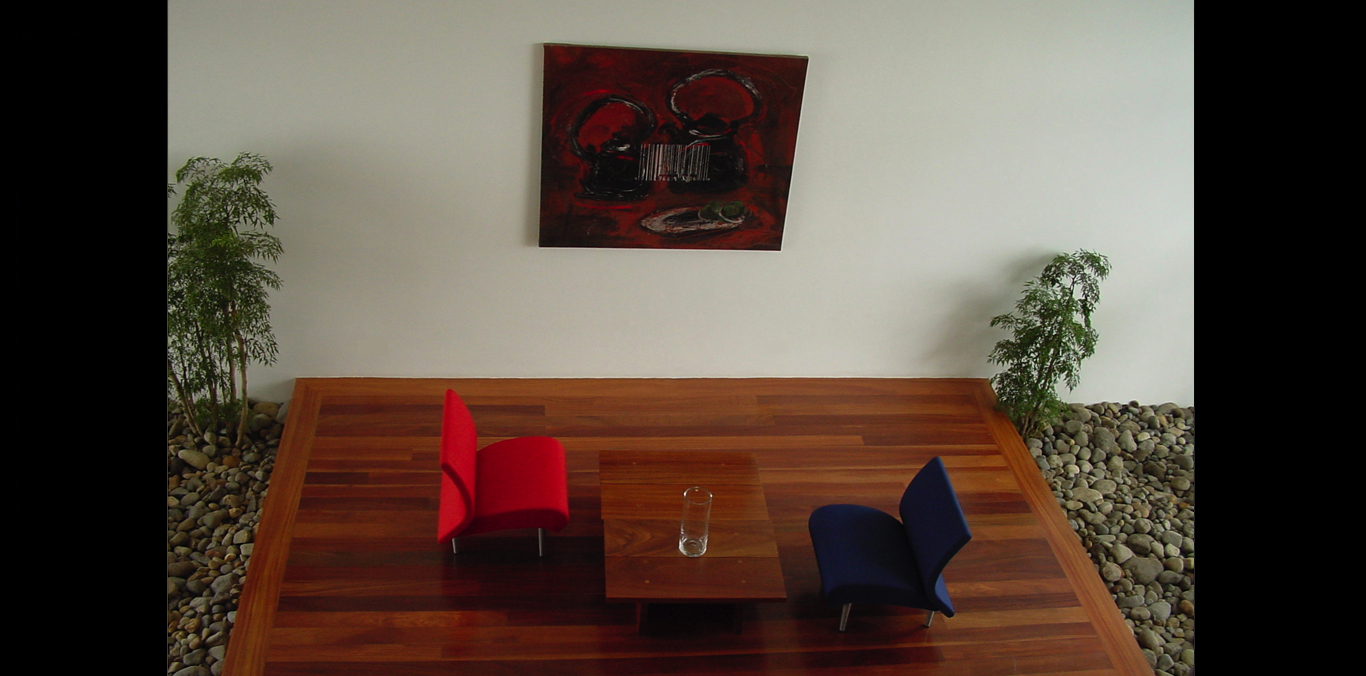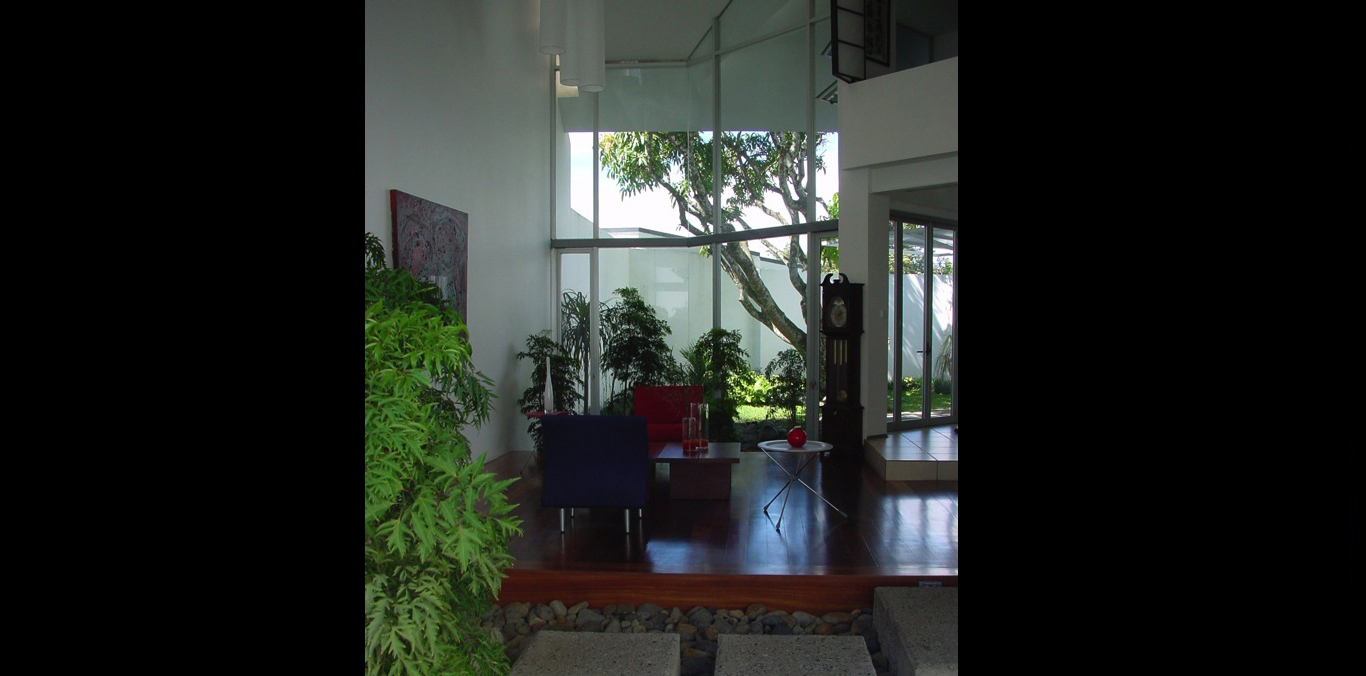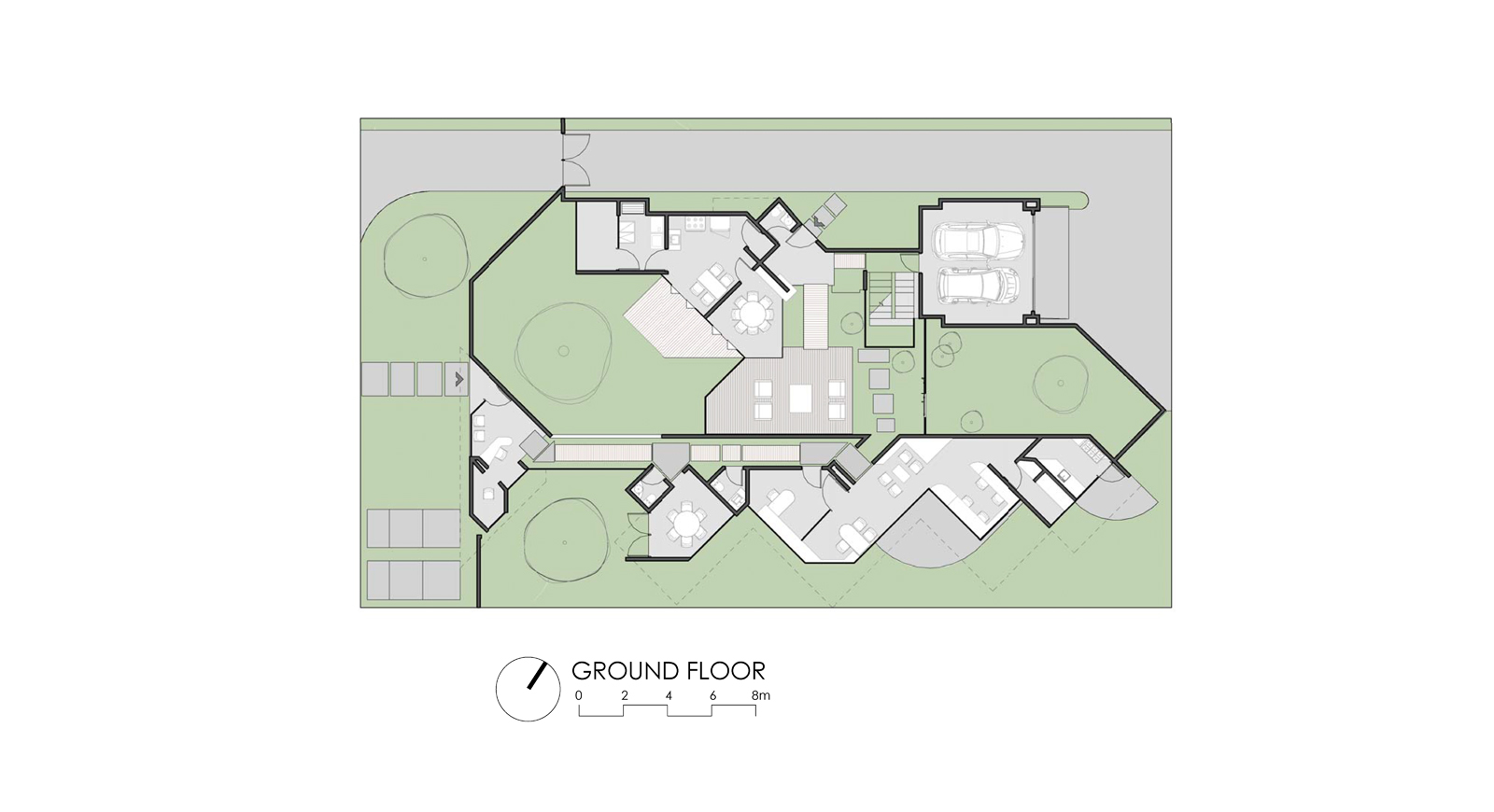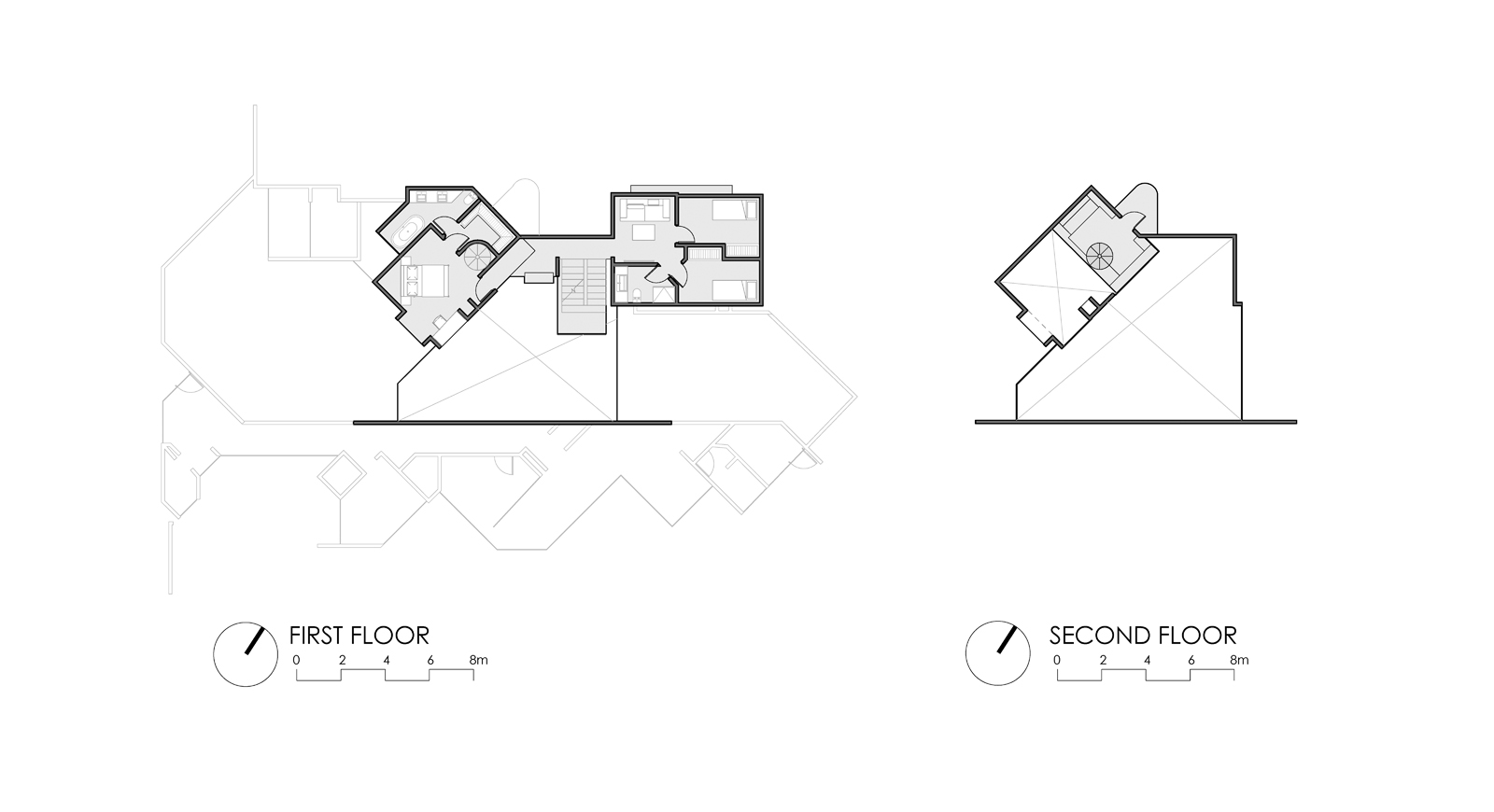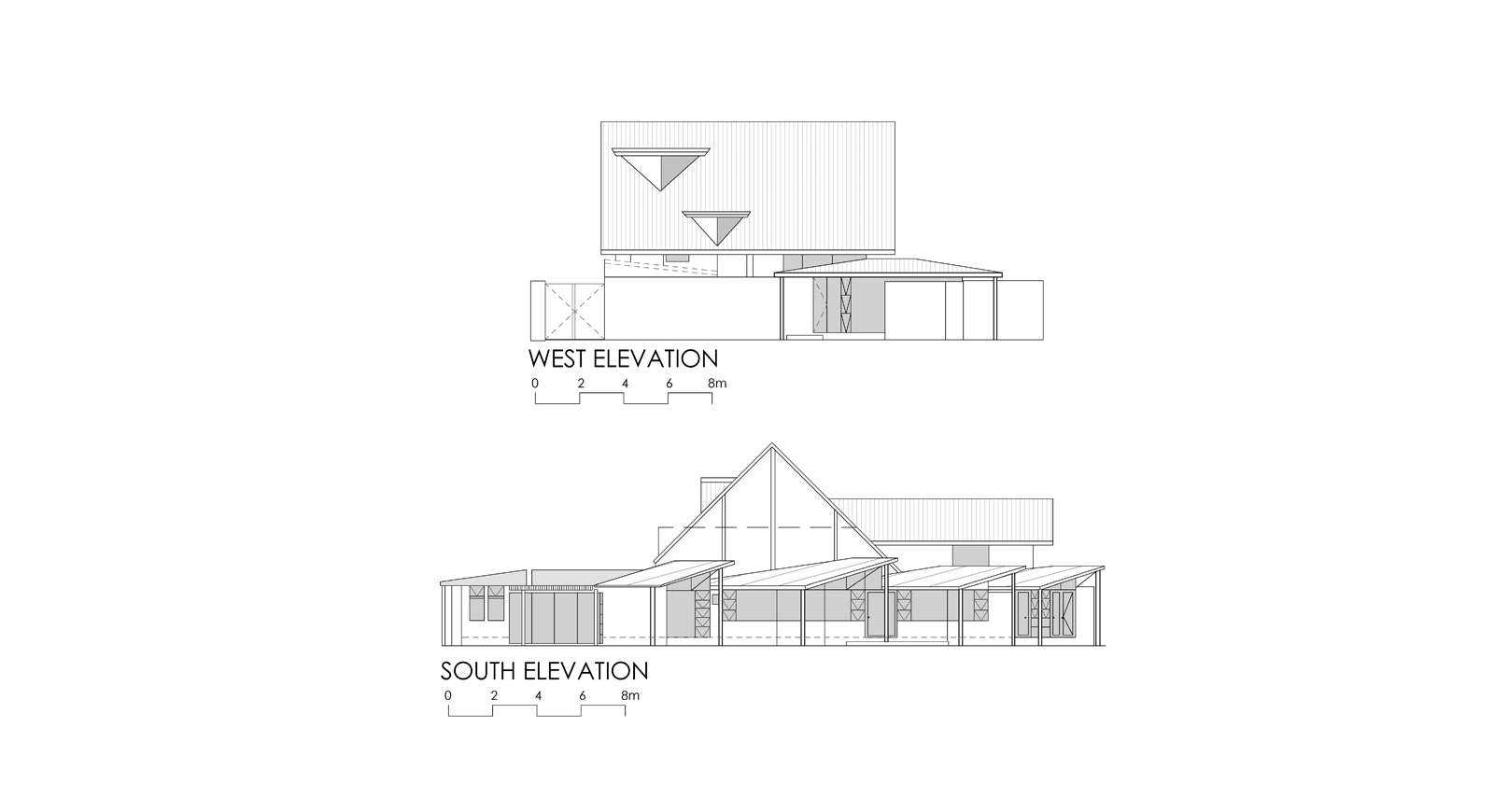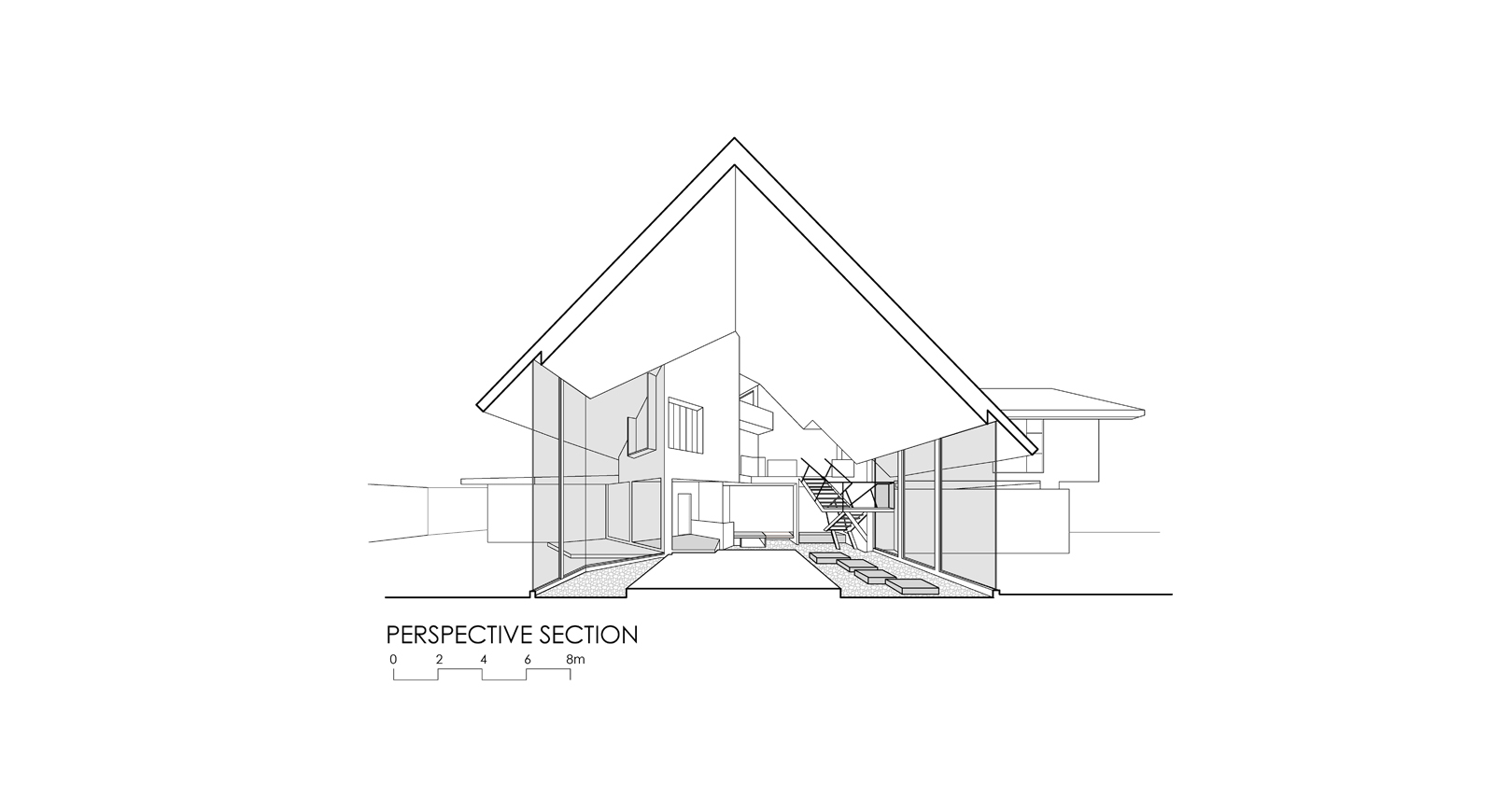 About the project
With this project we seek to continue our exploration of the relationship between interior and exterior spaces and the fluidity of an interior area tinged by variations in natural lighting.
With this in mind, we designed a triple-height volume with a gabled roof. Here, we placed the most significant areas of the house, the living room and dining room, on the first floor, while the bedroom and a mezzanine connecting to the main room were located on the second floor. A mezzanine that looks over the living room and opens to the main bedroom is located on the third floor. This way, the interior space flows freely between three levels. The living room, which is the motivating area of the project, is a wooden platform floating inches above a river stone garden; a peninsula adjoined to a thirty-foot high wall that is bathed with top light all throughout its length, this space flows towards the exterior on two sides  through large windows and sliding glass doors.
The studio was treated as a single level area, with a language based on floating roofs, single spaces and ample openness towards the exterior. It was organized along a gallery – hallway with filtered sunlight for the exhibition of the works produced in the studio.