Cañas Architects
Cañas Arquitectos is one of the most experienced and internationally decorated Costa Rican Arquitectural firm dedicated exclusively to Contemporary Design. Founded in 1972 by Victor Cañas, it's focused exclusively on elevating the quality of life by designing spaces specially suited to the tropical climates, with a touch of poetry built in.
The firm was born at a time when the Costa Rican society had little or no exposure and understanding about how fabulous design is. Over the years, more people have been exposed to and educated in good design, thus it has become more valued and now Cañas Architects is recognized as one of Latinamerica's architectural offices with a longer and most committed trajectory.
We believe in...
Architects - Client Relationship
A good project is one that results from a close architect-client relationship and a good understanding and knowledge of the building site and its context. We strongly feel this is the only way we can fully understand his needs and translate them into a highly site specific architecture.
Green Architecture
We are environmentally conscious and pay special attention to blend your everyday with as much nature as you or your end clients are comfortable with.
We believe in coming to a sensible solutions, ones that make the most ecological and economic sense to each unique project.
In general believe passive ecological systems are to be considered first before using "high tech" solutions. This is the first step towards a more ecologically friendly design, and usually more economically appropriate too.
High Standard Projects
Our architectural staff and a highly professional team of associate engineers guarantee not only a high end quality design, but a thorough inspection of the constriction process to make sure that our designs are executed to our high standards.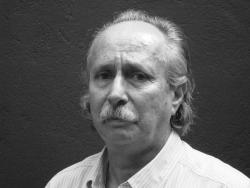 Victor Cañas,  was trained as architect at the Universidad Iberoamericana, Mexico City, graduating in 1973. After graduating, he was granted a British Council Scholarship to do a postgraduate diploma in Urban Planning  at the DPU, London University.
Mr.Cañas is co-founding professor of the Masters Degree Program on Tropical Architecture at the Universidad de Cost Rica, where he teaches Architectural Design Studios since 1989.
As visiting professor he has taught in universities in Mexico, Colombia, Japan, Thailand and Spain and has lectured profusely at local and international architectural congresses and seminars.
He has won among other awards for his designs,three times the Costa Rican Architecture Biennale, the Gold Medal at the First Central American and Caribbean Architecture Triennial, as well as several Honorable Mentions and prizes in Ecuador ,Curaçao and locally.
His work has been published in specialized journals,magazines and books in the USA, Europe and Latin America.
He served on the Costa Rican Diplomatic Corp Diplomatic Corp as Minister Counselor and Consul General in London, and at the Director's Board of the Costa Rican National Theatre and the Costa Rican National Museum.
In 2007, Victor Cañas was raised to Honorary Fellow of the American Institute of Architects as a recognition of his achievements in his architectural career. He is the only Central American architect to do so in the category of Design.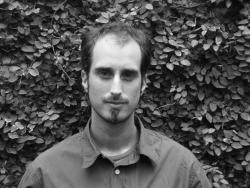 Andrés graduated from Veritas University in 2004 and has Product Design studies at Instituo Tecnológico de Costa Rica. He is chief designer at CA .
He is an active sculptor, and Industrial designer. In 2005 he won first prize at the Véritas Furniture Bienal. and his work "sanación" was selected for the Bienal of Contemporary art – Bienarte 2011.
Andrés has done several collective and one man shows in National art galleries and Museums. He has been given the privilege of having one of his sculptures installed in the interior gardens of our  Casa Presidencial.
More of our members
Arch. Sara Araya Barrantes

Andrés Mora Méndez